In today's day and age, the so called "Age Of Social Media," it seems like anyone with a bunch of ideas and a stable Internet connection can be called an influencer. It's all a matter of what that person wishes to showcase on their platform. Whether that's good news or bad news is up for debate, but what cannot be denied is that before the social media boom Oprah Winfrey was already making big waves through another, more difficult medium- television. There are tons of Oprah Winfrey facts online to prove this!
Against all odds, Oprah rose through the ranks of the television broadcasting industry to become the host of one of the most successful daytime talk shows in history—and eventually putting her own network. She transitioned from doing talk show segments to creating a big business and media empire. Her projects and various advocacies have helped many people. She's one of the few media personalities we can truly define as someone who has made a difference. How many people can put that on their resume!? Oprah's story is proof you can be anything you want to be. Despite her humble beginnings, this amazing woman, through sheer determination and focus, made all of her dreams come true.
In today's read, we give you even more Oprah Winfrey facts! We talk about her growing up years, career milestones, success secrets, etc, and a whole lot more. So, sit back, relax, and enjoy, as we spill the beans about this media mogul.
Quick Facts
Essential Facts
Interesting Facts
Oprah Winfrey was born on January 29, 1954.
The Oprah Winfrey Show was an American TV show hosted by Oprah Winfrey. It aired from September 8, 1986, to May 25, 2011.
In 1971, Oprah Winfrey worked as a part-time newscaster on WVOL, a radio station in Nashville.
Oprah Winfrey was engaged to her partner for almost 29 years.
Ranked #9 in Forbes' America's Richest Self-Made Women in 2020, Oprah Winfrey has a net worth of $2.7 billion.
Oprah Winfrey is from Kosciusko, Mississippi.
After a genetic test in 2006, it was found out that Oprah Winfrey's genetic makeup was 8% Native American, 3% East Asian, and 89% Sub-Saharan African.
Oprah Winfrey attended Nicolet High School in 1968.
Due to poverty, Oprah Winfrey wore dresses out of potato sacks.
Oprah Winfrey had a second half-sister named Patricia and only knew about her in 2010.
In an episode of her TV show in 1986, Oprah Winfrey revealed she was molested by some of her male relatives and her mother's friends starting at the age of 9.
In 1996, Oprah Winfrey started a book discussion club segment on her show with "The Deep End of the Ocean" by Jacquelyn Mitchard as the first selection.
Oprah Winfrey's first talk show was broadcasted in Chicago.
Vernita Lee was the name of Oprah Winfrey's mother.
Working at a local grocery store was Oprah Winfrey's first job as a teenager.
Oprah Winfrey was named after a biblical figure Orpah, but "Oprah" stuck since people mispronounce it frequently.
Being a well-known American talk show host, Oprah Winfrey is also a television producer, author, philanthropist, and actress.
Oprah Winfrey was awarded three honorary degrees in 2002, 2009, and 2013 from Princeton University, Duke University, and Harvard University.
In 1972, Oprah Winfrey was Miss Black Tennessee at the age of 17.
At the age of 14, Oprah Winfrey had a son who died shortly after he was born.
Oprah Winfrey's biggest pet peeve is chewing gum.
When she appeared on The Late Show with Stephen Colbert in 2018, she revealed that her intense dislike for gum chewing comes from when she was living with her late grandmother, Hattie Mae Presley Lee. She even stated that her grandmother would try to save gum with the intent of reusing it, and so she would put it on furniture all over the house. Oprah would then bump into it and it would rub up against her. She also admitted she hates it so much that she barred it in her offices.
Do not let balloons come near Oprah Winfrey.
One of the Oprah Winfrey facts many people have a hard time believing is that the media mogul is afraid of balloons. According to her, for her 40th birthday, she was surprised by her entire staff who came down to the set of her show and filled the show's entire audience filled with balloons. She explained that the reason why she's deathly afraid of it is that it reminds her of gunfire.
Oprah Winfrey spent lavishly on Ralph Lauren bath towels.
It is no secret that Oprah Winfrey grew up poor. During interviews, she would recall how she shared a single bath towel with her half-siblings. And when she was finally able to afford to splurge on something, she went ahead and bought an entire set of Ralph Lauren bath towels. She stated that she was thrilled to show them to Barbara Walters when she first interviewed her in Chicago in 1988.
Getting her ears pierced was what Oprah Winfrey did when she turned 51.
In one of the episodes of her TV show, a plastic surgeon named Dr. Emily Pollard pierced Oprah's ears. The question was raised as to why she hadn't done it before. The media mogul stated, "I just turned 51, and I'm feeling stronger and better than ever." She stated she wanted to give herself a special birthday present.
Oprah Winfrey has her pizza line.
Collaborating with Kraft Heinz, Oprah launched her line of "O, That's Good!" frozen pizzas. It has a twist of cauliflower, and consists of four different varieties: fire-roasted veggie pizza, uncured pepperoni pizza, five cheese pizza, and supreme pizza. In her press release, she stated that she's always looking for a nutritious twist to her food, that's why she made cauliflower part of the crust in her pizza.
Bread and avocados are Oprah Winfrey's travel buddies.
She confessed to Trevor Noah on a "Between The Scenes" clip during "The Daily Show" that she owns an avocado orchard. Oprah admitted she thought it was ridiculous and expensive to buy avocados from the grocery store, that's why she decided to buy an avocado orchard. This certainly is one of the few Oprah Winfrey facts that is quite amazing.
Having a U.S. branch of a school she founded is what Oprah Winfrey is considering.
It was almost 14 years ago that she opened the Leadership Academy for Girls in South Africa. In a 2019 interview, she said she is thinking about where to open a branch of her school in the U.S. The Leadership Academy was born out of a conversation she had with the late South African president Nelson Mandela in 2000. She said she wanted to give opportunities to girls who are at an economic disadvantage, but are academically gifted and exhibit leadership qualities.
Oprah Winfrey posted a heart-warming tribute to the late Maya Angelou on her Instagram.
On April 4, 2019, Oprah posted a photo of her and Maya Angelou alongside a Henry Scott Holland poem. She referred to Maya as her mother, mentor, sister, and friend. They met in the 1970s when Oprah was a news reporter in Baltimore and interviewed Maya. It was in 1984 that they met again and said hello to each other, and the rest was history.
The Royal Wedding dress Oprah Winfrey wore wasn't originally light pink.
A day before the Royal Wedding, Oprah decided that the beige dress she originally thought of wearing would look too white in photos. So Stella McCartney and her team made a light pink dress overnight for Oprah, which matched her designer accessories, a Gabriela Hearst bag, and Philip Treacy vintage feather hat. Some people believe it is in bad taste for a guest to wear white at weddings. This is because it might steal attention away from the bride.
Oprah Winfrey's annual water bill is quite huge.
These Oprah Winfrey facts are shocking. It is not a secret that she owns numerous houses and estates. Oprah's annual water bill is reportedly said to be a whopping $125,000. During the 2014 drought, she brought in tanker trucks filled with water just to keep the gardens in her estates green.
Reasons behind Oprah Winfrey's decision not to have children.
In the October 2019 issue of PEOPLE magazine, Oprah shares the reason behind her not getting married and having children. She says that after interviewing thousands of people, she realized that being a parent is not an easy task. It is not an easy road to take, and a lot of people are not aware of how serious that job is. She proceeded that she just can't fit children into the busy lifestyle she led.
Oprah Winfrey launched OWN: The Oprah Winfrey Network in 2011.
On January 1, 2011, Discovery Inc. and Harpo Studios launched an American multinational basic cable channel that features lifestyle and entertainment programming targeted towards African- Americans. Oprah revealed that she started the network because she believes it is her calling. She wants to take what she's been blessed with to further build, reach, and teach.
Barbara Walters' interviewing style was studied by Oprah Winfrey.
Oprah Winfrey looked up to Barbara Walters. As a matter of fact, when she entered a local beauty pageant, the Miss Fire Prevention contest, she already had in mind an answer if ever the judges would ask her what she hoped to do with her life. She would say her goal was to be a TV journalist like her idol Barbara Walters. Many years later, in an interview she did with Barbara Walters, she got a tour of Barbara's Manhattan apartment.
Oprah Winfrey wheeled out the famous "wagon of fat."
In one episode of her talk show, Oprah revealed her 145-pound figure on national TV and wheeled out a red wagon containing 67 pounds of fat, which represented the weight she'd lost. It was one of daytime television's most memorable moments. She had lost the pounds with a liquid protein diet.
After that she joined Weight Watchers, and exercises regularly, to help her keep her excess weight off.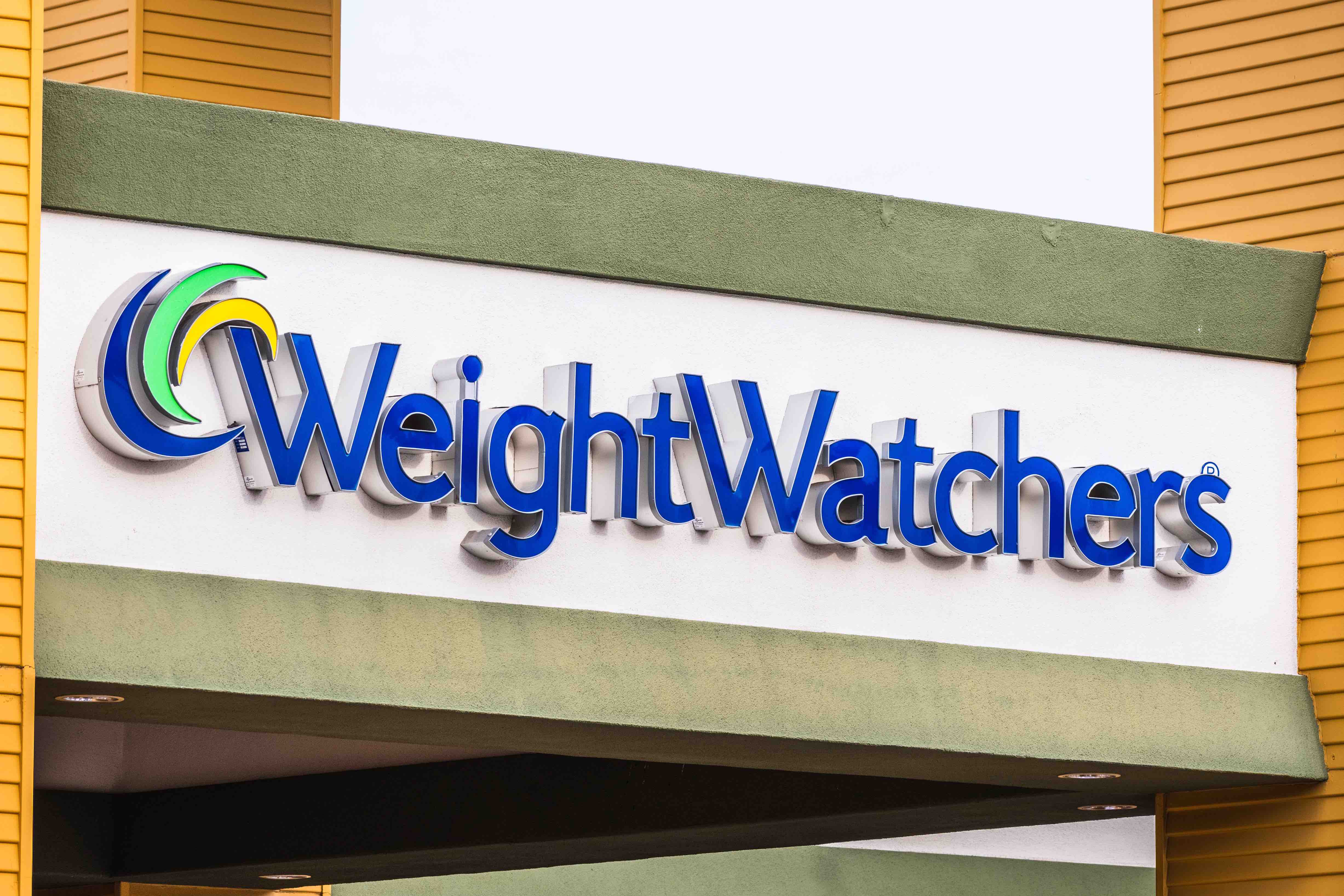 Gayle King and Oprah Winfrey are good friends.
She and Gayle have been friends since 1976. They met while working for a TV station in Baltimore during their early 20s. One night, when Gayle wasn't able to get home after a snowstorm hit, Oprah invited her to stay at her place and lent her some clothes. She recently revealed in an interview with Drew Barrymore that Gayle is the regulator in her life.
Jackie Jackson of the Jackson 5 was Oprah Winfrey's teenage crush.
In October 2010, Jackie Jackson surprised Oprah and went on a date with her. He took her to a French bistro across the street, and their date lasted almost 2 hours. Jackie's sister was on Oprah's show, and after the interview, she told him that Oprah had a huge crush on Jackie. Their date ended with Jackie walking Oprah back to her office and giving her a small kiss on the cheek.
Oprah Winfrey's interview with Michael Jackson was the most-watched interview in TV history.
It was on February 10, 1993, that Oprah Winfrey sat down for an interview with Michael Jackson at his Neverland Ranch. It took place months before allegations against Michael were made. During the live interview, it gathered a 90-million worldwide audience and was claimed by Oprah to be the most exciting interview she'd ever done. For 14 years, Michael refused to give any interviews to anyone.
Tom Cruise jumped on Oprah Winfrey's couch during an interview.
In a 2005 interview on "The Oprah Winfrey Show", Tom Cruise jumped up and down on Oprah's couch when she mentioned Katie Holmes' name. The crowd went wild when they heard that Tom Cruise was in the building. He was famous for his Mission Impossible movies and is loved by many for being charming. He is also quite an entertainer and is known to turn his public appearances into events.
Back then, the actor was dating Katie Holmes and made their relationship official on Oprah's show. This for sure is one of the biggest Oprah Winfrey facts you'll ever read, one that deserves a spot on this list.
Oprah Winfrey was awarded a Presidential Medal of Freedom.
2013 was a year Oprah will never forget. She was one of the recipients of the Presidential Medal of Freedom which was established 50 years prior by President John F. Kennedy. It is considered to be the nation's highest civilian honor. President Barack Obama personally gave the award to Oprah during a ceremony in the White House. The said award was to recognize people for their meritorious contribution and service to the United States.
There are numerous properties under Oprah Winfrey's name.
The "Queen of All Media" owns several homes, but her main house the Promised Land estate, is in Montecito, California and is said to be valued at more than $100 million. The mansion has 6 bedrooms and 14 bathrooms, several living rooms, a kitchen, library, home theaters, wine cellar, and an office. It is also reported that Oprah runs her business empire from the said mansion. She lives there with her long-term partner Stedman Graham, along with her dogs Sophie, Solomon, and Luke, to name a few. This is one of those expensive Oprah Winfrey facts on our list.
Oprah Winfrey started Harpo Productions on 1986.
In 1986, out of Oprah's love for quality production entertainment and desire to tackle topics that can help other people improve their lives, Harpo Productions was born. The word Harpo is Oprah spelled backward. The company has a total of 200 employees and generates sales of around $15.55 million.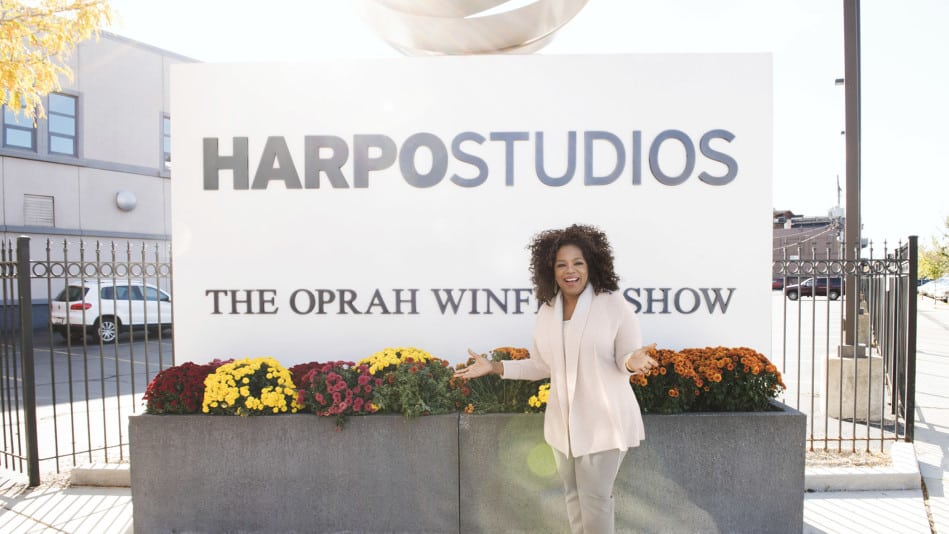 Oprah Winfrey has a feud with David Letterman.
It was said that during an appearance on The Late Show, Oprah felt uncomfortable. Oprah explained that during the interview, David was kind of baiting the audience and there was also a group of drunk men down the front. For 16 years, the two didn't speak to each other. However, in January 2013, David sat down for an interview with Oprah and officially ended their feud.
Pontiac vehicles were once given by Oprah Winfrey to her studio audience.
Oprah gave her audience new cars! A total of 276 people in her show got brand new Pontiac cars in 2004. It was reported that the overall cost was about $28,500. She first teased her audience that only one would receive a car, but then declared, "You get a car! You get a car! You get a car! Everybody gets a car!" Oprah claims that it was "One of my all-time favorite happiest moments ever!" This is one of the most amazing Oprah Winfrey facts here.
Oprah Winfrey treated her staff to a European cruise.
Oprah is generous by nature. But this is one of those Oprah Winfrey facts that would make you wish she was your boss. In 2009, she took her staff and their family on a 10-day all-expenses paid Mediterranean cruise. It was said that it cost around $706,877. She and her employees stopped in Spain, Italy, Turkey, Greece, and Malta during the cruise.
Voice acting are one of Oprah Winfrey's many talents.
Aside from being an actress, Oprah is a voice actress. She was Corretta Scott King in the animation movie "Our Friend, Martin" in 1999. Distribution was by the 20th Century Fox Home Entertainment. After 8 years, in the "Bee Movie", she then voiced the character of Judge Bumbleton, as well the character of Eudora in the 2009 film, "The Princess and the Frog". Aside from those, she also voiced Deborah in the 2017 film "The Star" and Gussy the Goose in "Charlotte's Web" in 2006.
Oprah Winfrey says her grandmother is the reason for her success.
At the age of three, Oprah's grandmother taught her how to read. Her grandmother also brought her to the local church where she was nicknamed "The Preacher" because she would read Bible passages aloud. Although constantly punished by her grandmother for her wrongdoings, Oprah said that she credits her strong belief in herself to her.
Interviewing her corncob doll and the crows was what Oprah Winfrey did as a child.
Oprah's grandmother stated that it's no surprise to her Oprah would go into the media industry. She always had the talent when it comes to hosting. Ever since she was able to talk, Oprah would play hosting games. Her guests were her corn cob doll, a doll made out of corn husk, and the crows on their property.
Oprah Winfrey attended Tennessee State University.
She won a full scholarship in a public speaking contest and studied communication at Tennessee State University. Oprah completed the course and received her degree in 1987. In May 2020, Oprah donated $2 million to the said university. The university President at that time, Glenda Glover, was thrilled when Oprah phoned her and asked what she could do to assist the students and the surrounding community impacted by the coronavirus. This is certainly one of those heartwarming Oprah Winfrey facts on our list.
She flew her staff to her condominium in Miami.
After purchasing a $900,000 condominium off the coast of Miami Beach, Florida in 2000, she invited her editorial staff and flew them on her private jet down to her house on Fisher Island to bond with them. Other celebrities who own condominiums in that area are Boris Becker, Sharon Gless, Mel Brooks, and his wife Anne Bancroft.
Oprah Winfrey signed a deal with Apple's streaming service in 2018.
The deal made by Apple and Oprah Winfrey in 2018 included the creation of original programs like documentaries, TV series, and book clubs. Oprah's ability to connect to people coming from all walks of life was said to be highlighted in the deal. When the news came out, executives from Apple stated that Winfrey's projects will be released as part of a lineup of original content from Apple.