What Happened On August 18th?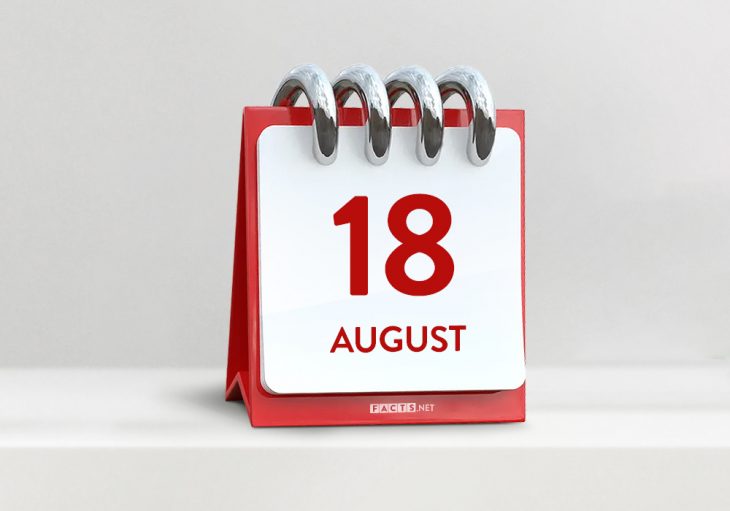 Hold your breath as we take you on a captivating journey through history. August 18th is an exceptional day that has witnessed remarkable events that have shaped the world we live in today. From awe-inspiring scientific discoveries to crucial political breakthroughs, this day is drenched in epic milestones that have left an indelible footprint in history. Keep reading as we unveil some of the most noteworthy achievements that have happened on August 18th over the years.
Historical Events
1587: In a tragic turn of events, Virginia Dare, the first English child born in the Americas, was born on Roanoke Island, North Carolina. The Roanoke Colony later vanished under mysterious circumstances, becoming known as the "Lost Colony".
Political Milestones
1920: The Nineteenth Amendment to the United States Constitution is approved, granting women the right to vote. This landmark decision marks a pivotal moment in the women's rights movement and serves as a significant milestone in the ongoing fight for gender equality.
Scientific Milestones
1868: French astronomer Pierre Janssen discovered helium, a new chemical element, during a solar eclipse. This discovery marks a significant step forward in the field of chemistry and our understanding of the universe. Helium later becomes a critical element in various industries, including medical, aerospace, and technology sectors.
1960: The United States launches Discoverer 14, a spy satellite and part of the Corona reconnaissance satellite program, from Vandenberg Air Force Base. The satellite's successful recovery of film capsules containing photographic images of the Soviet Union marks a significant achievement in the field of satellite reconnaissance and the ongoing space race during the Cold War.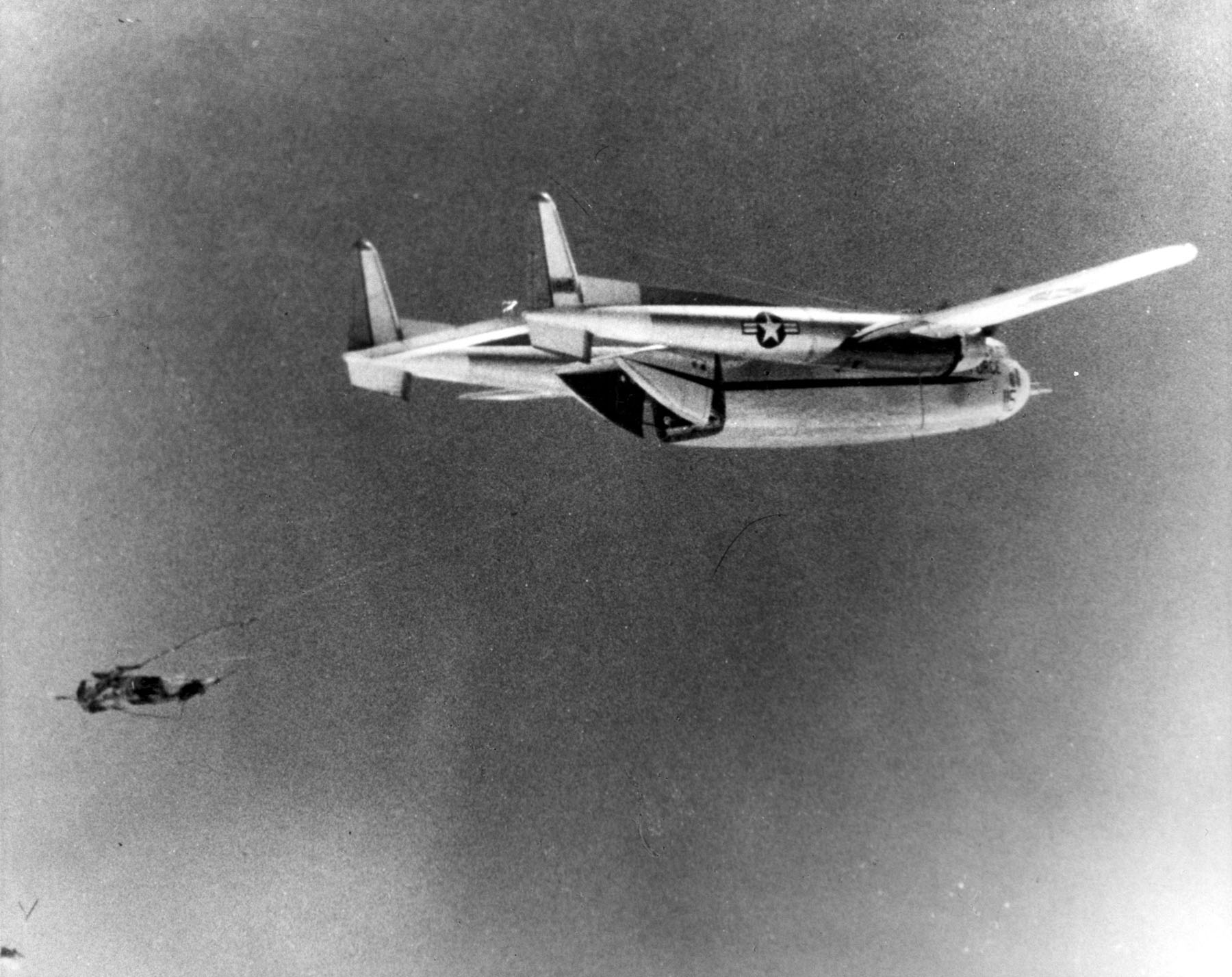 Cultural Events
1949: Adi Dassler, driven by a vision to enhance athletic performance, founded Adidas. This iconic brand has revolutionized sports footwear and apparel, empowering athletes worldwide with innovative designs and cutting-edge technology.
1958: The novel "Lolita" by Russian-American author Vladimir Nabokov is published in the United States. The controversial and provocative book goes on to become a classic of 20th-century literature and sparks numerous debates on censorship and artistic freedom.
1963: James Meredith was the first African American to graduate from the University of Mississippi. His courageous achievement marked a significant milestone in the civil rights movement, paving the way for greater equality and educational opportunities for people of all races.
1969: The Woodstock Music & Art Fair concludes in Bethel, New York, after four days of performances by legendary artists such as Jimi Hendrix, Janis Joplin, and The Who. The festival becomes a symbol of the counterculture movement and an iconic event in the history of popular music.
2018: A remarkable find in an Ancient Egyptian tomb near Cairo unveiled the world's oldest cheese, dating back 3,200 years. This archaeological discovery offers a glimpse into the ancient culinary practices of the time and showcases the longevity of this beloved dairy product.
2019: Iceland mourned the loss of the Okjökull glacier with a solemn funeral ceremony. The event symbolized the devastating impact of climate change on our planet's fragile ecosystems.
Notable Birthdays
Antonio Salieri (1750–1825) – An Italian composer, conductor, and teacher. Salieri became a prominent figure in the world of classical music and is remembered for his alleged rivalry with Wolfgang Amadeus Mozart.
Max Factor Jr. (1904–1996) – An American businessman and cosmetics pioneer. He took over the family business, Max Factor & Company, and helped develop numerous innovative makeup products that revolutionize the cosmetics industry.
Roman Polanski (1933) – A Polish-French film director, producer, writer, and actor. Polanski becomes a prominent figure in the world of cinema, directing critically acclaimed films such as "Rosemary's Baby", "Chinatown", and "The Pianist".
Robert Redford (1936) – An acclaimed American actor, director, and producer. He gained recognition for his roles in films like "Butch Cassidy and the Sundance Kid", "The Sting", and "All the President's Men". Besides his successful acting career, Redford also founded the Sundance Film Festival, an annual event that celebrates independent cinema.
Patrick Swayze (1952–2009) – An American actor, dancer, and singer-songwriter. Swayze gained fame for his roles in iconic movies such as "Dirty Dancing", "Ghost", and "Point Break".
Denis Leary (1957) – An American actor, comedian, and writer known for his biting and irreverent humor. He has starred in numerous films, including "The Ref" and "Rescue Me", a TV series that he co-created and starred in. Leary's style combines comedy with social commentary, making him a distinct voice in the entertainment industry.
Christian Slater (1969) – An American actor known for his versatile performances in both film and television. He rose to fame in the late 1980s and early 1990s with movies like "Heathers", "Pump Up the Volume", and "True Romance". Slater has also made significant contributions to television, starring in the critically acclaimed series "Mr. Robot" for which he earned a Golden Globe Award.
Edward Norton (1969) – An accomplished American actor and filmmaker. He has gained praise for his roles in films such as "Primal Fear", "American History X", and "Fight Club". Known for his versatility and dedication to his craft, Norton has earned multiple award nominations, including three Academy Award nominations.
Malcolm-Jamal Warner (1970) – An American actor and musician. He became widely known for his portrayal of Theo Huxtable on the iconic sitcom "The Cosby Show". Warner has continued to act in both television and film, including appearances in "American Crime Story: The People v. O.J. Simpson" and "Sons of Anarchy".
Andy Samberg (1978) – A talented American comedian, actor, and writer. He gained prominence as a cast member of the sketch comedy show "Saturday Night Live" and later co-founded the comedy group "The Lonely Island". Samberg has starred in films like "Hot Rod" and "Popstar: Never Stop Never Stopping". He also achieved critical acclaim for his leading role in the television series "Brooklyn Nine-Nine".
Mika (1983) – A Lebanese-born British singer-songwriter known for his catchy pop music. His debut album, "Life in Cartoon Motion", spawned hits like "Grace Kelly" and "Relax, Take It Easy". Mika's unique vocal range and theatrical performances have earned him a dedicated fan base and critical acclaim in the music industry.
Frances Cobain (1992) – An American visual artist, the daughter of Kurt Cobain and Courtney Love. She has explored various artistic mediums, including visual arts and music. As an artist, Cobain has exhibited her works in galleries and has expressed herself through creative endeavors.
Final Word
Marking the birth of influential figures like Antonio Salieri and the launch of pivotal spy satellites, August 18th has left an indelible mark on the tapestry of history. From groundbreaking scientific discoveries to cultural milestones, this day has witnessed some of the most impressive accomplishments of human ingenuity, creativity, and resilience. Looking back at these pivotal events, we celebrate the enduring inspiration that they continue to provide.