What Happened On July 8th?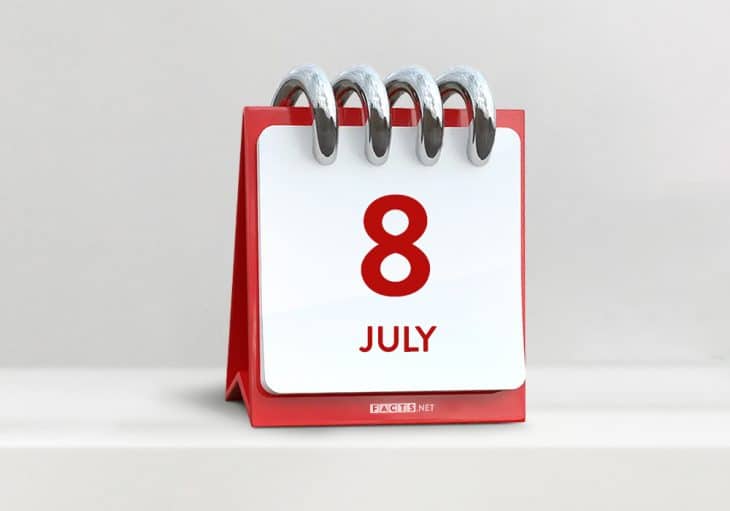 July 8th is a day that has seen remarkable feats of progress and achievement, from scientific and technological milestones to pivotal moments in politics and culture. This article takes a look back at some of the most momentous occurrences in history which have taken place on this fateful day- an exploration into triumphs great, small, or otherwise!
Historical Discoveries
1497: Portuguese explorer Vasco da Gama set sail from Lisbon on a groundbreaking expedition to find a sea route to India. His successful journey opened up new trade routes and marked the beginning of the Age of Exploration.
1947: A flying disc crashed near a ranch in Roswell, New Mexico, which was one of the most famous UFO sightings in history. Initially, the U.S. military claimed that the object was a weather balloon, but speculation and rumors about a government cover-up persisted for decades. Finally, in the early 1990s, the U.S. government declassified some documents related to the incident, which revealed that the object was in fact a top-secret experimental surveillance balloon that was part of a classified program called Project Mogul.
Scientific Breakthroughs
2011: The Space Shuttle Atlantis was launched on its final mission, marking the end of NASA's Space Shuttle program. The Atlantis and its crew completed their mission successfully, closing a significant chapter in space exploration history.
Political Milestones
1709: The Battle of Poltava took place during the Great Northern War, resulting in a decisive victory for the Russian forces led by Peter the Great. This battle marked the decline of Swedish power and the emergence of Russia as a major player in European politics.
1776: Colonel John Nixon gave the first public reading of the Declaration of Independence in Philadelphia, an event that helped solidify the American colonies' resolve to gain independence from Great Britain.
2007: The train service between Bangladesh and India resumed after 43 years. The Maitree (Friendship) Express, as it was called, connected Dhaka, the capital of Bangladesh, to Kolkata, a major city in India. The resumption of the train service was seen as a major step towards improving bilateral ties between the two neighboring countries.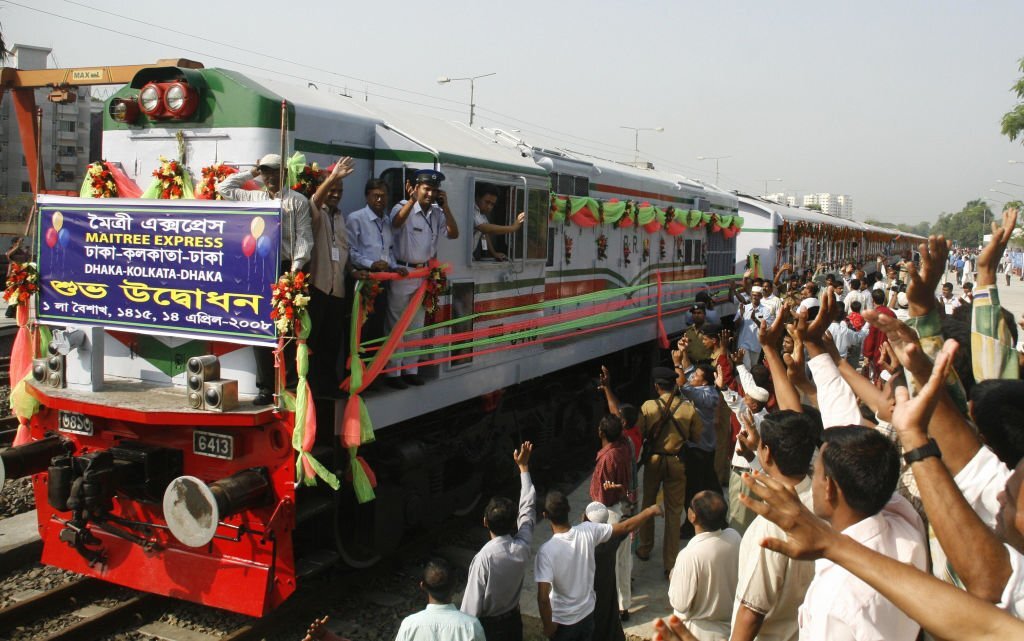 Cultural Events
1889: The Wall Street Journal was first published in New York City. Founded by Charles Dow, Edward Jones, and Charles Bergstresser, the newspaper has since become one of the world's most respected financial publications.
2000: The publication of Harry Potter and the Goblet of Fire, the fourth book in the popular Harry Potter series, written by J.K. Rowling. The release of the book was highly anticipated, with pre-orders for the book breaking records. The book was also the first in the series to be released simultaneously in both the UK and the US.
Notable Birthdays
Ferdinand von Zeppelin (1838–1917) – A German inventor and aviation pioneer, was born in Konstanz, Germany. Zeppelin is best known for his development of the rigid airship, which played a significant role in aviation history.
John D. Rockefeller (1839–1937) – An American industrialist and philanthropist who founded the Standard Oil Company and became one of the wealthiest people in history. He was a prominent figure in the oil industry and played a significant role in shaping the American economy during the late 19th and early 20th centuries.
Nelson Rockefeller (1908–1979) – The 41st Vice President of the United States. A prominent businessman and politician, Rockefeller also served as the Governor of New York before his tenure as Vice President.
Anjelica Huston (1951) – An American actress and director who has appeared in many popular films throughout her career. She is perhaps best known for her roles in movies such as The Addams Family, The Grifters, and Prizzi's Honor. Huston has also directed several films and television shows.
Kevin Bacon (1958) – An American actor and musician who has appeared in many popular films throughout his career. He is perhaps best known for his roles in movies such as Footloose, A Few Good Men, and Apollo 13. Bacon has also been involved in music for many years, playing in various bands and even releasing his own album in 1995.
Toby Keith (1961) – An American country music singer and songwriter who has released many popular albums throughout his career. He is known for hits such as "Should've Been a Cowboy" and "Courtesy of the Red, White and Blue (The Angry American)." Keith has also acted in films and television shows.
Beck (1970) – An American musician who is known for his eclectic style and blending of various musical genres. He has released many popular albums throughout his career, including Odelay and Guero, and is known for hits such as "Loser" and "Where It's At."
Milo Ventimiglia (1977) – An American actor who is best known for his roles in television shows such as Gilmore Girls, Heroes, and This Is Us. He has also appeared in many films throughout his career, including Rocky Balboa and Creed II.
Sophia Bush (1982) – An American actress who is perhaps best known for her role as Brooke Davis on the TV series One Tree Hill. She has also appeared in many other television shows and films throughout her career, including Chicago P.D. and John Tucker Must Die.
Jaden Smith (1998) – An American actor and rapper who is the son of actors Will Smith and Jada Pinkett Smith. He made his film debut in 2006 in the movie The Pursuit of Happyness alongside his father, and has since appeared in several other films. Smith is also a musician and has released several albums.
Final Word
On July 8th, we celebrate the incredible legacy of those who have gone before us. From political milestones to scientific advancements and cultural moments in history, this day marks a myriad of achievements that still influence our world today. As we commemorate these accomplishments – both big and small – let us recognize the power behind them as they continue to shape our present and future.