New Mexico Facts
New Mexico stands out among the many US states. Its history predates that of the USA itself, and its people similarly form a unique group among US citizens as a whole. Historic breakthroughs in science and technology took place in the state, but New Mexico hasn't always enjoyed the most prosperity either. Learn more with these 50 New Mexico Facts.
Quick Facts
Essential Facts
Interesting Facts
New Mexico covers an estimated area of 315,000 km².
This makes the state the fifth-largest in the entire USA.
At only 757 km², water makes up less than 1% of New Mexico's area.
An estimated 2.12 million people live in the state today.
This gives it an estimated population density of 7 people for every km².
Various Native American peoples lived in New Mexico long before the Europeans arrived.
Francisco de Ibarra first used the name New Mexico in 1563.
New Mexico stayed with Mexico upon gaining its independence from Spain in 1821.
The USA gained New Mexico as a result of winning the Mexican-American War.
The US Congress officially formed the New Mexico Territory in 1850.
During the American Civil War, the Union and the Confederacy fought each other over control of New Mexico.
New Mexico officially gained statehood as the 47th State of the Union in 1912.
People discovered oil in New Mexico in 1928.
Native Americans from New Mexico distinguished themselves in both WWI and WWII.
The US military expanded its presence in New Mexico after WWII.
The state officially nicknames itself as the Land of Enchantment.
It also has the motto of Crescit eundo, or it grows as it goes.
New Mexico mostly belongs to the USA's mountain time zone, or GMT-7.
Nara Visa makes up the exception, instead, belonging to the USA's Central time zone, or GMT-6.
The state keeps its capital at Santa Fe, but Albuquerque makes up its biggest city.
New Mexico has distinct geography.
The state commonly gets thought of as covered by desert, however, New Mexico actually has a very varied landscape. While desert does cover parts of the state, wide grasslands cover other parts, rising into mesas and mountains. In fact, forests cover about a third of New Mexico's landscape, while the state's eastern regions still count as part of the Great Plains of North America.
Similarly, the southernmost part of the Rocky Mountains, the Sangre de Cristo Mountains, extends into Northern New Mexico. Northwestern New Mexico also slopes down from the Colorado Plateau, with deserts only really dominating the landscape in Southern New Mexico.
The state once had the biggest artificial lake in the world.
Specifically, the Elephant Butte Reservoir, formed from the construction of the Elephant Butte Dam on the Colorado River in 1916. With a surface area of 148 km², it held that title until 1970 when construction finished on the Aswan Dam. Holding an estimated 2.55 km³ of water, the reservoir provides water to much of south-central New Mexico, as well as Western Texas.
In addition to providing a stable water supply, the lake also supports both commercial and recreational fishing in its waters. Ironically, it takes its name from a volcanic core in another state, Wyoming, called the Elephant Butte for how it looks like an elephant lying on its side.
The state actually has a pleasant climate.
This, despite the fact that New Mexico mostly has a semi-arid to an arid climate, which shifts continental and alpine in the mountain regions. On average, an estimated 330 mm of rain falls on the state every year, ironically peaking during the summer months. The most rain falls in Eastern New Mexico, while the mountain regions may see more rain than the average, up to 1 meter per year at times. Similarly, the desert regions may drop far below the average, down to only 200 mm of rain per year. Temperatures average between 28 and 37 degrees Celsius but can drop to as low as 12 degrees Celsius in the mountains.
New Mexico has quite the biodiversity.
The grasslands in Eastern New Mexico support blue grama, which in turn supports bison. Northwestern New Mexico, which forms part of the Colorado Plateau, similarly supports greasewood, sagebrush, and shadescale, among other plants able to grow in the region's salty soil. Evergreen trees like aspen, fir, and spruce grow in the northern mountains.
Other animals that live in the state include black bears, bobcats, cougars, deer, and elk, again in the mountain regions. The lowlands feature animals like coyotes, jackrabbits, porcupines, even turkey, and western diamondbacks. The endangered Mexican grey wolf also calls New Mexico home, as does the Rio Grande silvery minnow.
It also has the world's first wilderness area.
A wilderness area refers to places deliberately kept untouched, where wildlife flourishes with no human activity to disturb it. New Mexico's Gila Wilderness makes up the oldest of these, declared a wilderness area in 1924 under the National Forest System. It received further protections in 1964, by an Act of Congress signed by US President Lyndon B. Johnson.
Various species live in the area, with trees like aspen, fir, juniper, pinyon, and spruce, among others. Predators like bobcats and cougars live in the area along with their prey, such as mule deer, pronghorn deer, and white-tailed deer. Many birds of prey also live there, such as the bald eagle, the common black-tailed hawk, goshawk, osprey, and zone-tailed hawk, among others. The Gila trout also considers itself native to the waters of this area.
The USA's second-oldest monument stands in New Mexico.
Specifically, the El Morro National Monument in the state's Cibola County. It includes the ruins of a prehistoric pueblo or Native American community, which stands on a sandstone formation rising from the surrounding landscape. A pool of water stands at the formation's feet, together forming a natural landmark for travelers passing nearby.
Archaeologists have since discovered that Native Americans lived at El Morro from the 13th to 14th centuries AD, with over 1000 people at their peak. The Spaniards first reached El Morro in the 17th century and left ruins of their own around the water pool. The US government placed the ruins under protection in 1906, and in that same year, US President Teddy Roosevelt made it a national monument.
A major ecological disaster took place in 2015.
Specifically, the 2015 Gold King Mine wastewater incident, which ironically took place in neighboring Colorado. In that year, a storage dam for wastewater failed, spilling over 11,000 cubic meters into Cement Creek. Contaminants included heavy metals like arsenic, beryllium, cadmium, iron, lead, and zinc. Through Cement Creek, they flowed into the Animas River, and then into Colorado and San Juan Rivers.
These, in turn, spread the contaminants not just across Colorado, but also neighboring New Mexico and Utah. This led to lawsuits from state governments against the US Environmental Protection Agency (EPA), as the EPA oversaw the storage dam. The EPA acknowledged its responsibility but refused to pay damages until after a Congressional investigation.
An infamous outlaw originally came from New Mexico.
Billy the Kid is an outlaw who started his criminal career by stealing food before being known for robbing a Chinese laundry. He ran to neighboring Arizona, where he killed a blacksmith, causing him to run back to New Mexico. There, he joined a gang of cattle bandits, before taking part in the Lincoln County War. He committed three more murders in the war, for which he faced charges afterward.
Stories of his crimes ironically made him a national celebrity, even more so after he broke out of jail to escape the death penalty. A manhunt followed, ending with Billy the Kid's death by Sheriff Garrett at Fort Sumner. Even then, rumors still spread of his survival, and Billy the Kid became both a legend and a western stereotype.
Turmoil gripped New Mexico during the late-19th century.
This resulted from clashes between established residents and new arrivals to the region. The established residents tended to have Hispanic heritage and generally controlled local governments and businesses. The new arrivals, though, tended to have Anglo-American heritage and had influence with the federal governor and other agents.
Attempts by the latter to increase their influence, and even reduce the established Hispanic and Native American presence, resulted in lynchings and even gunfights. Hispanics also resented the arrival of Anglo-Americans, preferring to maintain the status quo and even peaceful relations with Native Americans. Attempts to peacefully resolve the situation had mixed results, with New Mexico staying unstable well into the 20th century.
Native American veterans led the fight for equal rights in New Mexico.
We previously mentioned that Native Americans from New Mexico had distinguished themselves in WWI and WWII. This left them dissatisfied when they left the military, where they enjoyed the respect of their peers and returned home only to find themselves second-class citizens. In particular, they lacked the right to vote, and could not live in the same areas as whites.
Congress eventually gave all Native Americans the right to vote in 1924, but in New Mexico, local governments blocked its implementation. This eventually led to a court case in 1948, when a veteran named Miguel Trujillo Sr. took his country to court. The court found the county's refusal to acknowledge his right to vote as unconstitutional.
The USA developed the first nuclear weapons in New Mexico.
Specifically, at Los Alamos, which served as the main site for the Manhattan Project. Originally launched in 1939, the project had the goal of developing nuclear weapons before either Japan or Germany could. Led by Robert Oppenheimer, the project would spend nearly $2 billion and employ an estimated 130,000 people in its work. Of that money, 90% would go to building the facilities and equipment necessary. The Manhattan Project also absorbed its British counterpart, Tube Alloys, in 1942.
Ultimately, the project developed the world's first nuclear weapon, Trinity, which successfully detonated on May 7, 1945, with the force of 25,000 tons of TNT. Ironically, the development of nuclear weapons came too late for use against Germany, which surrendered on the same day. However, they would later see use against Japan in August and September of 1945, forcing its surrender and the end of WWII.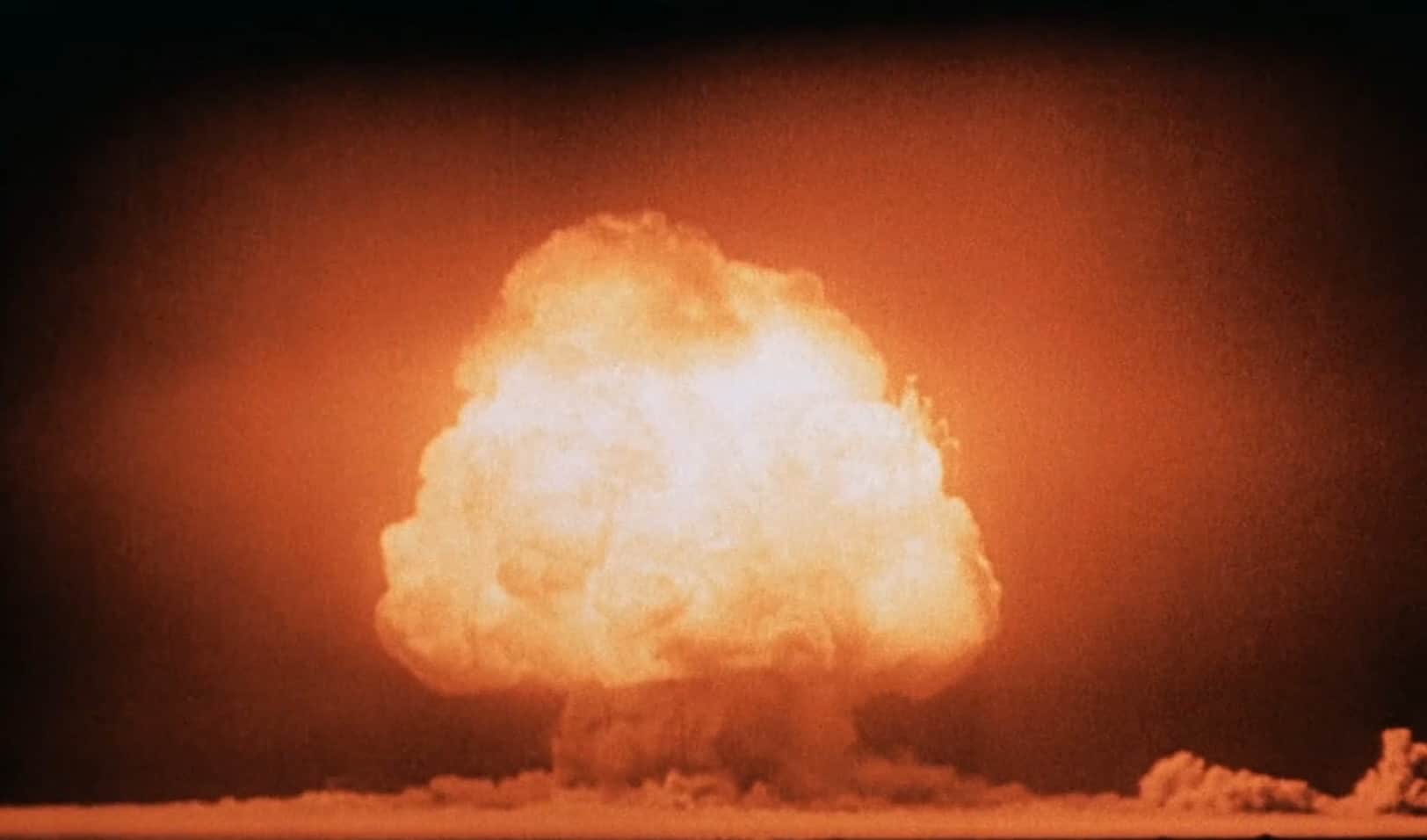 A major nuclear accident once almost took place in New Mexico.
Specifically, the 1957 Incident, when a B-36 bomber accidentally dropped a nuclear bomb shortly before landing at Kirtland Air Force Base. While the plane's bomb bay's doors remained closed, the weight of the bomb meant it just tore through the metal as it fell. This happened just 7 km away from the city of Albuquerque. Had the bomb's nuclear core detonated, it would have devastated the city.
Thankfully, while the bomb did explode, safety measures built into it kept the nuclear core from detonating. That said, it did contaminate the surrounding area, forcing the US military to perform a cleanup. They also closed it off from the public, until they'd completely made sure no plutonium remained behind.
The state has a curious record when it comes to its demographics.
For one thing, it has the most difficult population to count and record among all US states. This comes from the size of the state, the small overall population, and a large number of small and isolated settlements across the state. In fact, the state government has to deliberately encourage the public to come forward and take part in any census.
Aside from that, New Mexico's population growth rate has dropped in the past two decades. Between 2000 and 2010, the state actually had the highest population growth rate in the USA, at 12%. However, between 2010 and 2020, that changed, dropping to just 3%, the lowest in the entire USA. The drop in population also applies only to most ethnicities, with Hispanics and Native Americans remaining at 2000-2010 levels.
Many languages get spoken in New Mexico.
In fact, the state has the reputation of the third-most multilingual state in the USA. Only 64% of New Mexico's citizens only speak English, while 28% speak both Spanish and English. This, together with the state's history as formerly a part of Mexico, has led to a misconception outside the state that the Spanish spoken in New Mexico belongs to an older dialect.
Linguists have since proven this untrue, though, they do admit that some phrases and idioms in New Mexican Spanish do belong to older forms of Spanish. Another 4% of New Mexicans speak Navajo in addition to English, while another 4% speak other Native American languages in addition to English.
The state also has a diverse religious background.
In fact, whites make up the minority in New Mexico, at only 37% of the population. Instead, Hispanics make up the majority, at 74%, with Native Americans coming in at the third spot, at 10%. This also makes New Mexico the state with the fourth largest Native American population. It's also the only state apart from Alaska where they maintain a stable population.
In contrast, neighboring Arizona has seen its Native American population drop from over 30% in 1890 to less than 5% by 2020. African-Americans make up only 2% of the state's population, and Asians only make up 2%. Surveys held in the state also point to 2% of the population considering themselves as of multiracial ethnicity.
New Mexico technically has no official language.
That said, the state constitution as first ratified in 1911 required all laws to have both English and Spanish versions. This requirement remained in place even after the state constitution's revisions in 1931 and 1943. Also, any and all amendments to the state constitution require a statewide referendum, with ballots in both English and Spanish. Various legal documents in New Mexico must also have English and Spanish versions. State courts allow purely Spanish-speaking people to serve as jurors. State law requires public schools to offer bilingual education, and teachers in majority Spanish-speaking areas must also know Spanish. This has led some sources since 1953 to outright consider New Mexico as an officially bilingual state.
Oil and gas production make up a large part of the state economy.
New Mexico actually produces 3% of all oil in the USA, and 10% of all-natural gas, making an estimated $8 billion per year. Improvements in hydraulic fracturing, and the introduction of horizontal drilling in 2015, led the New Mexican oil industry to push the USA to become the world's biggest oil producer from 2018 onward. This, however, led to criticism from environmental groups. In particular, carbon dioxide production alone averages around 60 million tons per year, easily twice that of any other US state. This has led the state government to introduce measures to control emissions, promote green energy, and even electrical cars.
Film production also heavily takes place in New Mexico.
New Mexico's film industry goes back to 1898 with the silent film, The Indian School. From 2007 onward, over 30 major films get filmed at least in part in New Mexico. The state offers incentives to film companies to operate in New Mexico, such as a cap of $50 million in tax credits from 2011 onward.
This led Netflix in 2018 to begin building studios of their own in New Mexico, investing an estimated $1 billion over the next 10 years. Universal Studios followed suit in 2019. Overall, state statistics point to the film industry bringing an estimated $1 billion per year to New Mexico's economy.
The US military continues to operate various bases in the state.
These include Kirtland Air Force Base, Holloman Air Force Base, and Cannon Air Force Base, with the last falling under the Air Force Special Operations Command (AFSOC). The US Army also operates a test facility at the White Sands Missile Range, as well as tank research and development at Fort Bliss.
Los Alamos, where the USA first developed nuclear weapons in WWII, also remains in operation today. Statistics estimate that the US military alone provides an estimated 12% of the state's annual earnings. Los Alamos, in particular, employs over 24,000 people from the state. It also receives over $3 billion in annual federal investments.
New Mexico also makes up a major US tax haven.
Inheritance, real estate, and sales taxes don't exist in New Mexico. The income tax has a cap of 5.9% at maximum, and 1.8% at minimum. Military personnel enjoys exception from income tax, as do Native Americans who live and work on their tribal lands. New Mexico's property tax also has a similar limit, at only 1%, making them the least burdensome in the USA as of 2021.
That said, the state does impose a Gross Receipts Tax (GRT), which varies across the state's counties and municipalities. As of 2021, it ranges from 5.13% at minimum, to 9.06% at maximum.
It also counts as one of the poorest US states.
In fact, with a poverty rate of 18%, New Mexico counts as the third-poorest in the entire USA, after Louisiana and Mississippi. An estimated 30% of children in the state grow up in poverty, over 40% of the US average. Similarly, 72% of births in the state depend on Medicaid, the US federal poverty program, for medical assistance. No billionaire lives or comes from New Mexico, and no Fortune 500 company operates in the state. Household incomes average at barely $47,000 per year, the fourth-lowest in the entire USA. Unemployment as of 2021 averages at 8%, comparable to the national unemployment rate at the height of the 2008 Financial Crisis.
New Mexico has a solid infrastructural network.
In fact, it goes back to even pre-colonial times, with a currently-mysterious Native American people building roads outward from their settlement at Chaco Canyon. Today, Interstates 10, 25, and 40 run through New Mexico, for a total of 1,614 km of the federal freeway. Including state highways, New Mexico would have an estimated 97,000 km of highway. The state also has over 3000 km of railways, with New Mexico's railway industry going back to the mid-19th century.
Railways once linked all of New Mexico's cities together, but today, only Albuquerque and Santa Fe have railway lines between them. Instead, other cities depend on both public and private bus services for intercity travel. New Mexico also has four main airports, with Albuquerque International Sunport as the biggest and most important.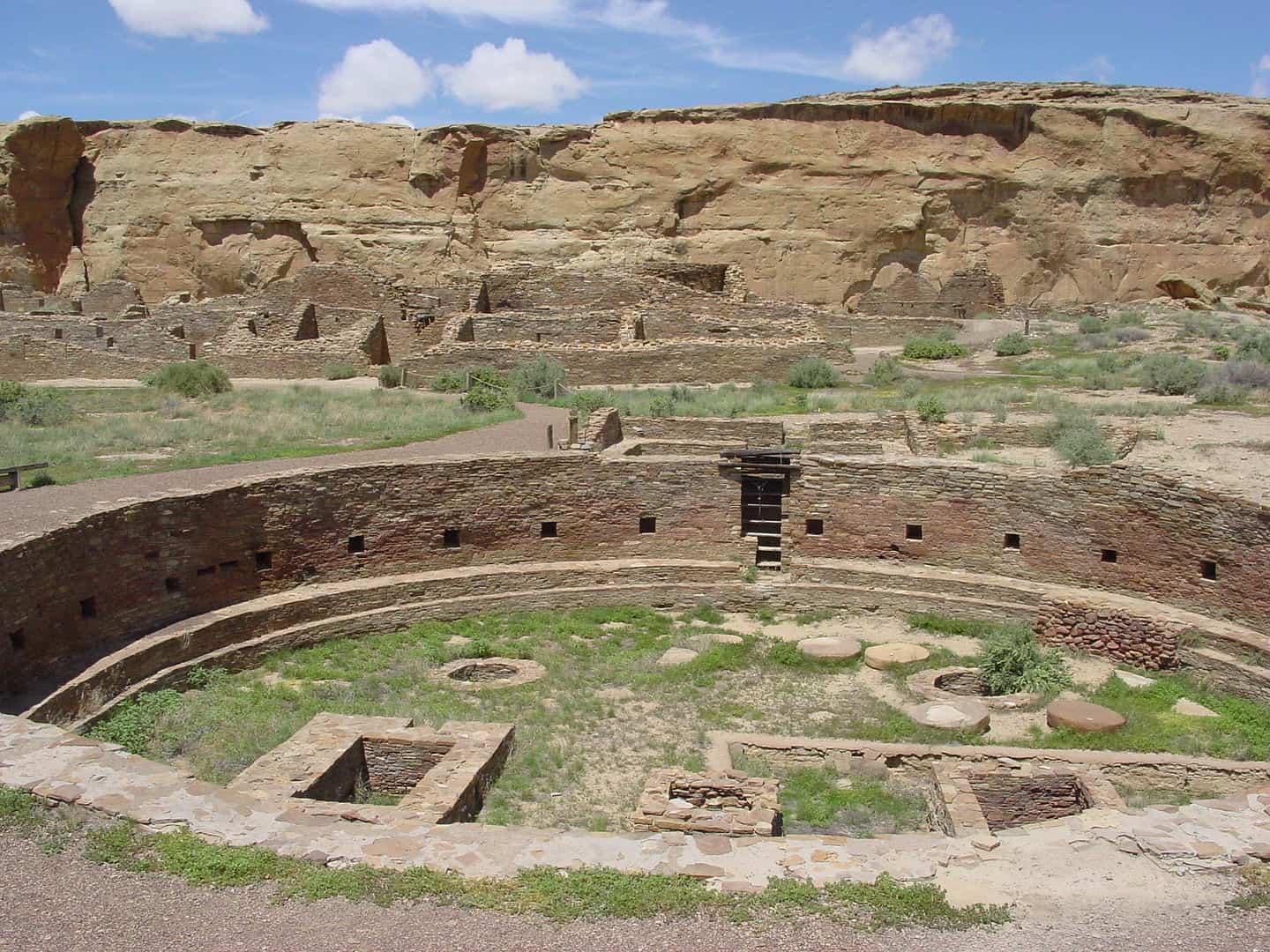 It also has the reputation of having the most diverse state government.
More women of color have become elected officials in New Mexico than in any other US state. This includes the current governor, Michelle Grisham, as well as a third of all the state's executive offices. About 16% of the state congress also includes women of color, with statisticians noting this reflects New Mexico's majority Hispanic population. It also similarly reflects the large Native American population. Historically, the state also elected the first-ever non-white woman to the position of New Mexico's Secretary of State, Soledad Chacon, in 1922. In fact, two-thirds of non-white female governors in US history have also come from New Mexico.
New Mexico also has very liberal laws.
The state abolished the death penalty in 2009, and before 2013, quietly tolerated same-sex marriage despite no legal requirement to do so. New Mexico formally legalized same-sex marriage in 2013, but this proved only a formality by then.
That said, New Mexico's liberalism has also caused controversy, particularly over firearms. New Mexico actually has the most liberal weapons control laws in the entire USA. People can buy any weapon as long as they're approved for civilians by the federal government. Also, no waiting period exists for any weapons sales to hold background checks in. Buyers can simply walk into a gun store and then come out after having paid for their weapons.
It does have a mixed record when it comes to education.
For one thing, the state does have the highest number of Ph.D. holders out of any US state. However, statisticians point to this as only the natural result of a large number of federal research facilities in the state, such as Los Alamos. They also point to New Mexico's small population, which would make Ph.D. holders. An estimated 39% of all people in New Mexico do hold college degrees. This gets balanced out by the estimated 14% of people who never finished secondary education, higher than the national average of 11%.
The low quality of public and secondary education has also reached the point that in 2018, a state court ruled that the state government had violated the people's constitutional rights to a good education. This forced the state government in 2019 to increase teachers' salaries, increase the educational budget, and expand the educational agenda.
The state has a unique cultural background.
This comes from the fact that aside from Native Americans living in New Mexico for thousands of years, Spanish colonization of the region also goes back centuries. More than that, unlike in most states, Native Americans and Spanish colonists largely coexisted in those centuries. And while the arrival of Anglo-Americans in the 19th century caused clashes, efforts took place to resolve them peacefully.
This has led New Mexico to become a melting pot of native, Hispanic, and American culture. So much so that many Americans find themselves surprised to learn New Mexico actually counts as a US state, given its unique culture. While this has caused frustration among some figures, most Americans take pride in the unique additions New Mexico gives to US culture as a whole.
Art in New Mexico goes back a long way.
In fact, it dates back as far back as the 12th century AD, with the Mimbres Indians, whose pottery bears striking similarities with modern art. So much so that both historians and art experts sometimes confuse them with each other. The capital at Santa Fe hosts the annual Santa Fe Market, which includes the biggest and oldest Native American showcase in the world.
Albuquerque similarly has the National Hispanic Cultural Center, which hosts commemorations of Hispanic culture. Not just from the USA, but also from around the world too. The city also features the KiMo Theater, which goes back to 1927 and features a striking example of the Pueblo Revival style of architecture.
The state also participates in sports.
While they don't participate in the major leagues, New Mexico does have athletes of its own. The Albuquerque Isotopes, for example, have an affiliation with the MLB Colorado Rockies. The state also takes part in the Pecos League, with teams such as Roswell Invaders, Ruidoso Osos, and Santa Fe Fuego.
New Mexico even has football teams of its own, New Mexico United and Albuquerque Sol FC. The state also has an intercollege sports rivalry of its own, between the University of New Mexico's Lobos, and the New Mexico State Aggies.
Olympic gold medalist Tom Jager also holds training exercises in New Mexico, either at Albuquerque or at Los Alamos.
Future water supplies make up a major issue in New Mexico today.
Climate change, in particular, puts New Mexico's future water supplies in question. Warmer temperatures mean evaporation increases, while also decreasing the chances of rain or snow. This increases the risk of drought. Mountain snow cover also recedes from reduced precipitation and higher temperatures. This would then affect the state's rivers, as they draw their waters from melting ice and snow in the mountains.
And while dams allow for efficient concentration of available water, they don't actually add to the water. Instead, they only reduce the risk of waste. Scientists, in particular, fear for the future of the Gila River, one of the Colorado River's main tributaries and which runs through New Mexico.
Wildfires and extreme heat also make up more issues for New Mexico.
Statistics already point to wildfires burning on average 2% of New Mexico's land every year since 1984. Rising temperatures would cause wildfires to burn longer and further, and erupt more often. Smoke from wildfires would add to New Mexico's already large carbon footprint, and encourage even hotter temperatures.
Hotter temperatures and dryer weather would also work together to encourage desertification. So much so that scientists fear the possibility of New Mexico's grasslands or even forests turning into deserts within a matter of years. Hot days would also become more common, presenting major risks to health for vulnerable individuals. These include children, the elderly, and people with heart or breathing disorders.