Learning about the different types of Christmas trees will help you set the mood you want for the holidays. We usually decorate our Christmas trees with classic ornaments like sparkly balls, tinsel, and lights. Memorable pictures are also added to trees to make Christmas celebrations even more special with friends and family. This heartwarming tradition of decorating trees during the winter solstice applies to various cultures. Aside from early Christians, people from ancient Egypt and Rome commemorated the cold season by adorning evergreens. Nowadays, we see a mix of these celebrations while we enjoy a much-needed break before the year's end.
Some people set up their decorations as early as September or before Thanksgiving. If you're an early bird decorator, learning about the care needed for different types of Christmas trees is a must. Those particular with their ornaments may also be matched with trees that feature strong branches. With our list, you'll learn what to expect when you purchase your next live Christmas tree for the holidays. Also, check out the short selection of artificial Christmas trees we recommend toward the end.
Know the Relevance of the Types of Christmas Trees
It's essential to know the relevance of choosing the best types of Christmas trees for your home during the holidays. You must learn the pros and cons of purchasing your preferred tree before adorning it with ornaments and lights. Don't limit yourself to the same kind of spruce or pine tree every year. Check out other coniferous trees that offer the same or better quality to brighten up your living room every holiday season. Find out which ones can perfectly fit and cater to the interior you desire to share with your loved ones.
If you can't find time to shop for live trees, don't be afraid to purchase artificial trees that can last a lifetime. Purchasing one can save you some time especially if you're busy all year round. If you're not fond of plastic, a quick Google search helps you find the best fake yet sustainable trees online. Browse our list below and learn what you need to look for in reusable trees. With it, you don't need to feel guilty about endangering the environment every holiday season.
Live Christmas Trees
Purchasing live types of Christmas trees serves as one of the most heartwarming activities we do with our loved ones. Choosing which cedar, pine, or fir tree fits the living room became a favorite past-time for families in the USA. Aside from the size, one of the things you must consider lies in the tree's scent and strength. When reusing ornaments, you must remember these qualities to find the best tree for your decorations. Some live trees can only hold out for simple decorations like lights and tinsels. Others feature sturdy branches that can stay upright no matter how many ornaments you hang up. To help save time, we gathered details about the best types of Christmas trees for sale in the holidays.
Blue Christmas Tree or Blue Spruce (Picea pungens)
Blue spruce trees serve as some of the most popular choices when checking out types of Christmas trees for sale. Tree sellers usually recommend Colorado blue spruce trees to customers hoping to adorn their trees with various decorations. This type of Christmas tree has branches strong enough to hold glass or brass ornaments. Thanks to this advantage you may also place extravagant tree toppers or on the top of the tree without worries.
If you prefer minimalistic adornments, Blue spruce trees can still fit your criteria for the holidays. The tree's gorgeous evergreens offer a unique silvery-blue hue. You may add tinsel or small string lights to further accentuate the beauty of a live blue Christmas tree. However, sensitive decorators must also take note of this tree's strong scent. Remember to ask sellers for toned-down variants of the Colorado blue spruce to keep your allergies at bay.
Balsam Fir Tree (Abies balsamea)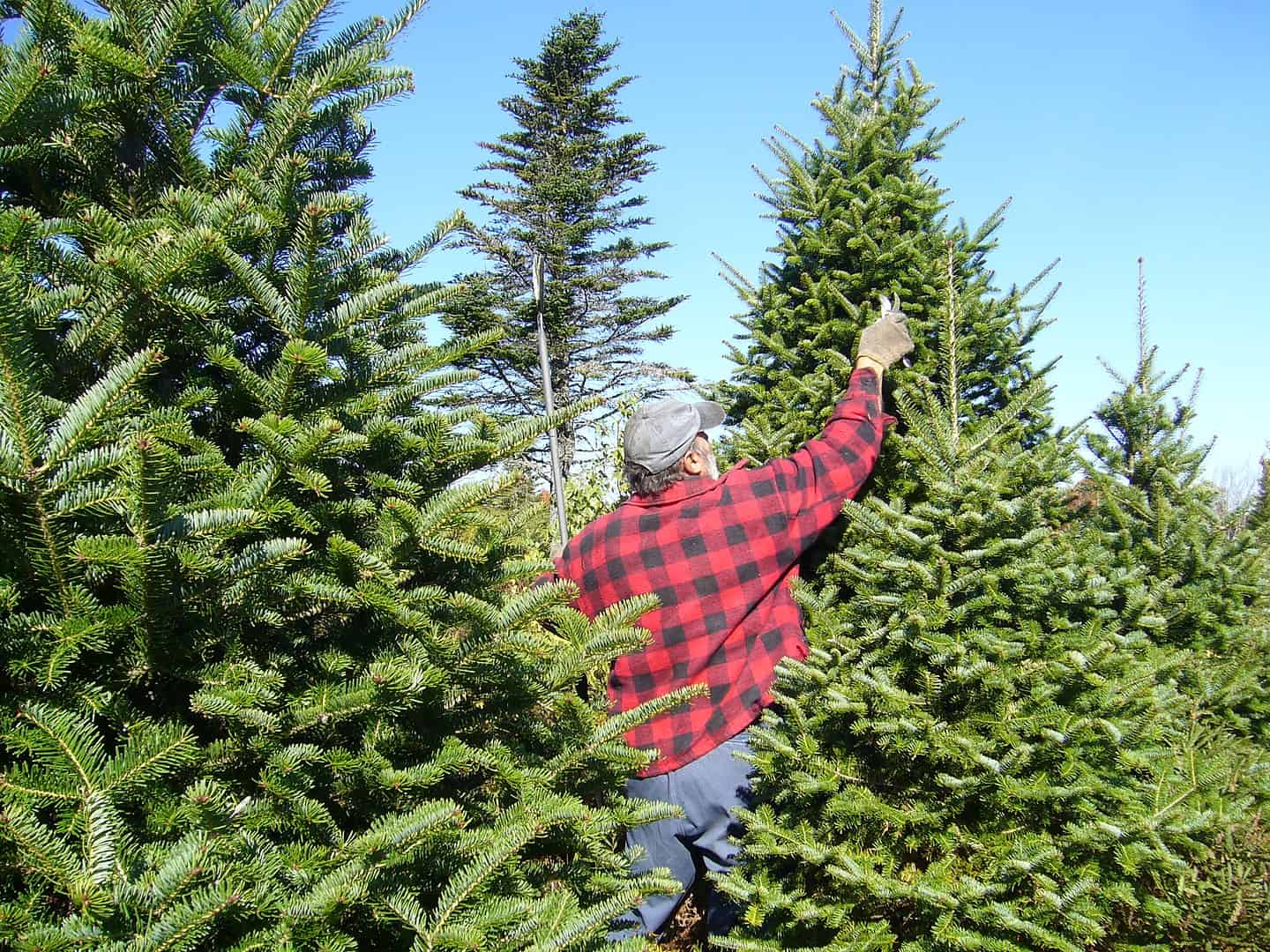 For the classic dark-green shade, you may purchase a Balsam fir tree to welcome your guests for the holidays. Aside from the USA, holiday enthusiasts from Canada, the United Kingdom, and other parts of Europe enjoy the versatility of this type of Christmas tree. With a sheltered pot, these beautiful evergreens can last for months as long as it gets enough sunlight. When indoors, a freshly bought Balsam Fir emits a spicy aroma that reminds us of holiday wreaths. Because of this, they make perfect Christmas trees for people who love to experience the season's scent.
If you lack time to decorate, the Balsam fir tree offers a classic aura to your home for the holiday season. With or without ornaments, this type of fir tree adds a slight shimmer to your space with its hint of silver-tipped greens. The dark-green leaves also appear with an overall dense and conical shape that allows air to properly circulate the room. Thanks to this feature, you can enjoy a cozy cold season without the stuffiness of Christmas decorations.
Norway Spruce Tree (Picea abies)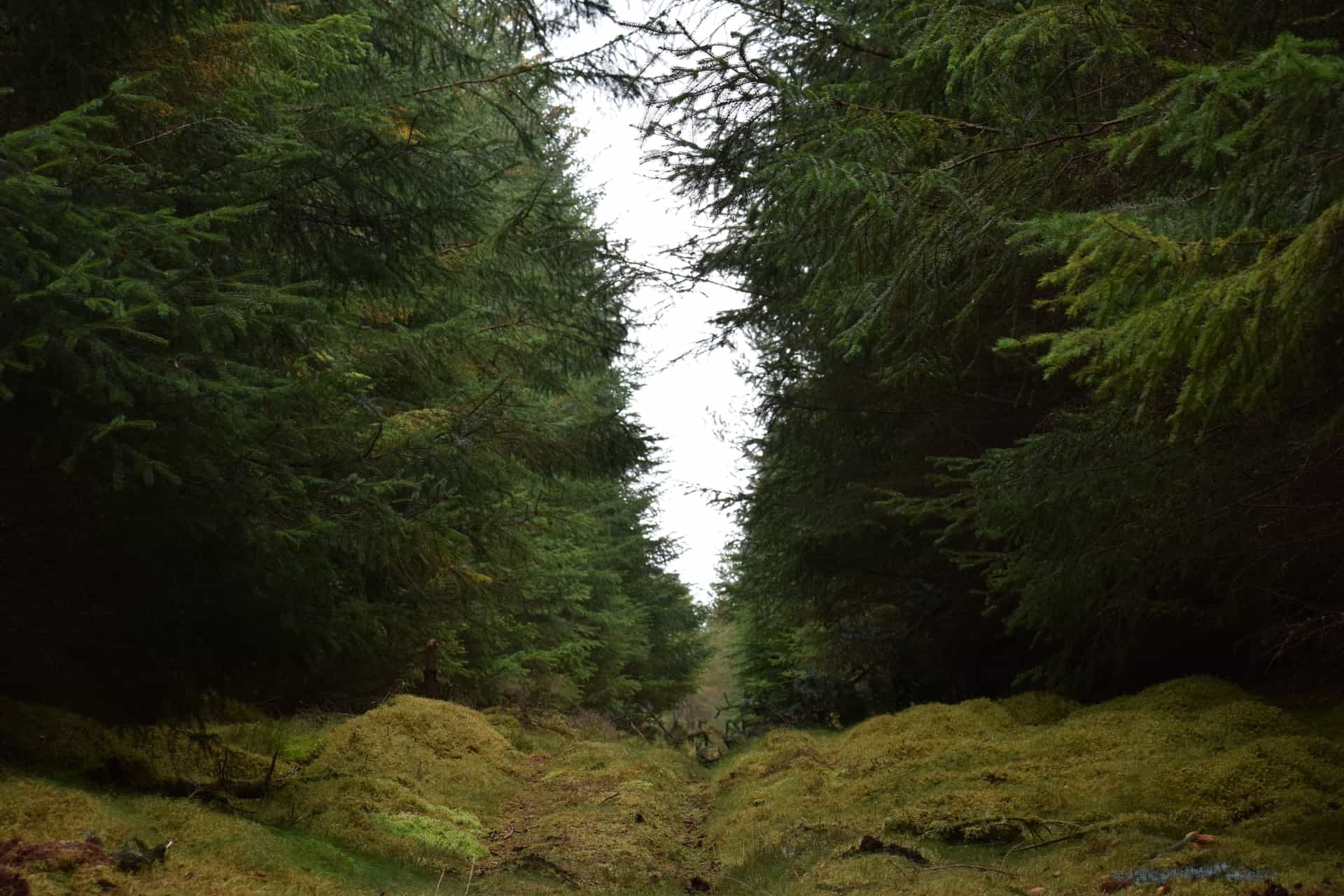 Norway spruce trees serve as one of the most abundant types of Christmas trees during most winters. We mostly know of its reputation as a fast-growing coniferous plant that grows up to 180 feet tall. Because of this, those with large and high living rooms now have fitting Christmas trees. They blend best with shiny ornaments because of the tree's versatile green hue. Despite its name, you won't find trouble finding a Norway spruce tree in the United States. It may be native to Norway and various parts of Europe but it also grows abundantly in America.
If you like the Norway spruce tree's height for your home, we urge you to mind its needed maintenance indoors. Once cut down, this Christmas tree's needle-like leaves tend to wilt easily. Because of this, frequent buyers keep the Norway spruce in a sheltered tree pot for frequent watering. To avoid getting a wilted tree once Christmas rolls out, we suggest you buy this type of spruce tree at the last minute.
Nordmann Fir Tree (Abies nordmanniana)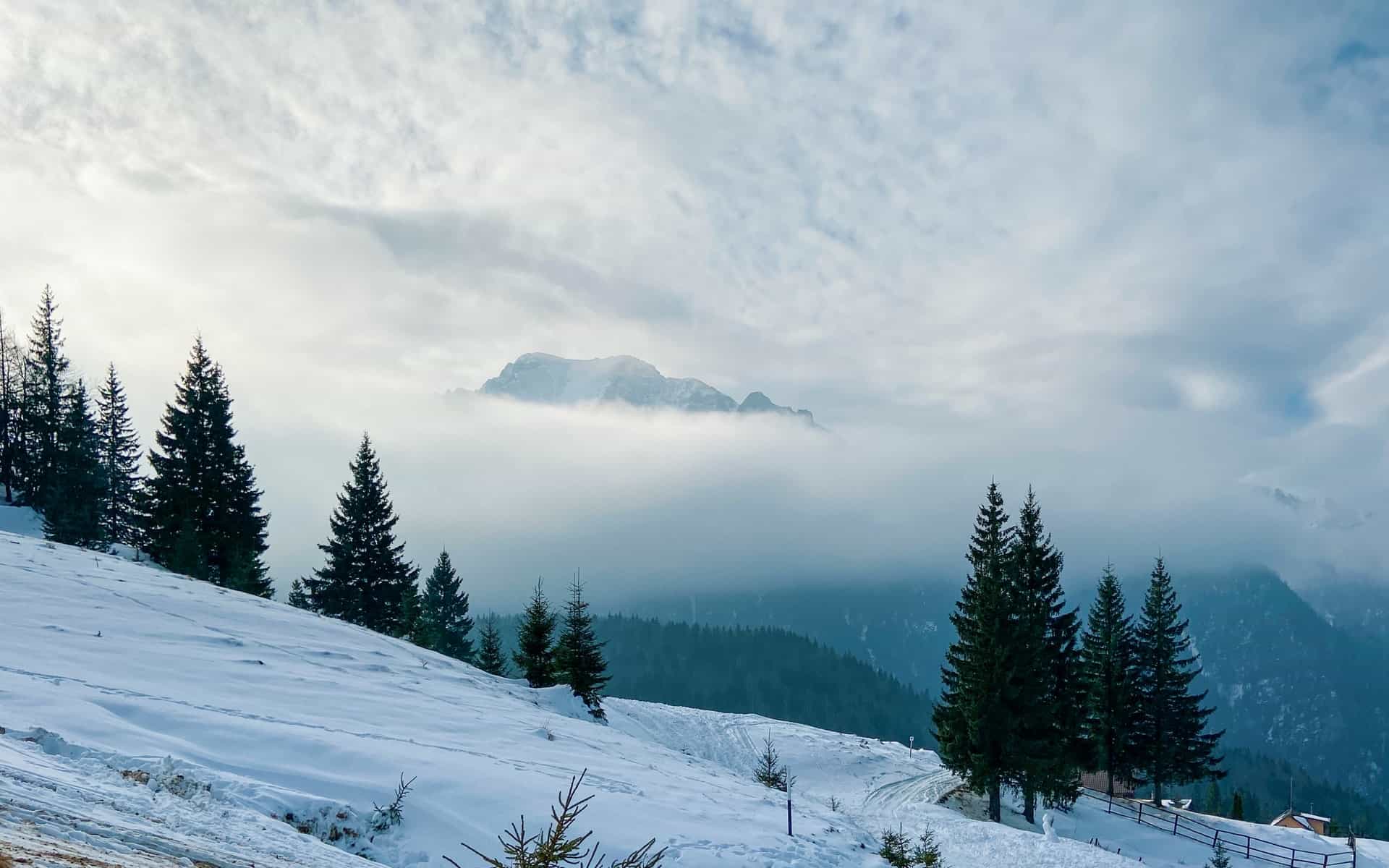 Contrary to the Norway spruce tree, the Nordmann fir tree offers durable needles for buyers throughout the season. We usually see this live type of Christmas tree in offices or malls due to its notable longevity. The tree's flat needle-like leaves develop with a thickness that lasts. This feature also helps the Christmas tree stay upright despite the vast combination of ornaments you decide to hang.
If you fancy this fir tree, you can choose from a wide range of sizes in almost any store. When harvested, they usually come in various shapes that stand between 3 to 12 feet tall. For maintenance purposes, you only need to keep your Norway spruce tree hydrated and away from your fireplace.
Eastern Red Cedar Tree (Juniperus virginiana)
If you don't like the idea of Christmas ornaments, we suggest you buy an Eastern red cedar tree. People usually buy this type of Christmas tree to let guests experience the crisp scent of the season. This particular Cedar tree emits a strong aroma that we often enjoy in winter. It may seem familiar to you if you frequent winter lodges with your family during holidays. They are often spotted in hotels in Arkansas, Missouri, and Oklahoma during a white Christmas. Stores usually sell the trees cut in a beautiful triangular shape to remind buyers of the season.
Despite the tree's fame, they develop slowly before tree farmers trim the branches down for sale. However, the long wait proves fruitful because Eastern red cedar trees grow up to 40 feet tall. This makes the red cedar perfect live Christmas trees for winter mansions and inns.
White Christmas Tree or Arizona Cypress (Cupressus arizonica)
The famous live White Chrismas tree also goes by the name Arizona cypress tree. When looking into the different types of Christmas trees, this variant is popular for being medium-sized and visually stunning. With a length of about 18 to 25 meters, the Arizona cypress can easily fit or be trimmed down for your home. When up for sale, sellers only need to do minimal adjustments thanks to the tree's conical shape. It is also famed for developing leaves and branches that bring out a distinct blue-gray hue from afar. These features make the Arizona cypress match with minimalistic decorators who like to adorn their trees with lights or tinsel.
If you buy an Arizona cypress tree for Christmas, you don't need to worry so much about maintaining its beauty. It garnered popularity throughout North America for needing little water and surviving droughts. Its medium fragrance makes it a famous Christmas tree to those with cold season allergies. If you keep it in a pot, you might notice some additional growth when purchased early in the season. To keep its shape, remember to prune the excess whenever you notice some. We also encourage you to decorate this cypress tree a few weeks before Christmas. Doing so may stop the leaves from growing over your lights and ornaments.
Fraser Fir Tree (Abies fraseri)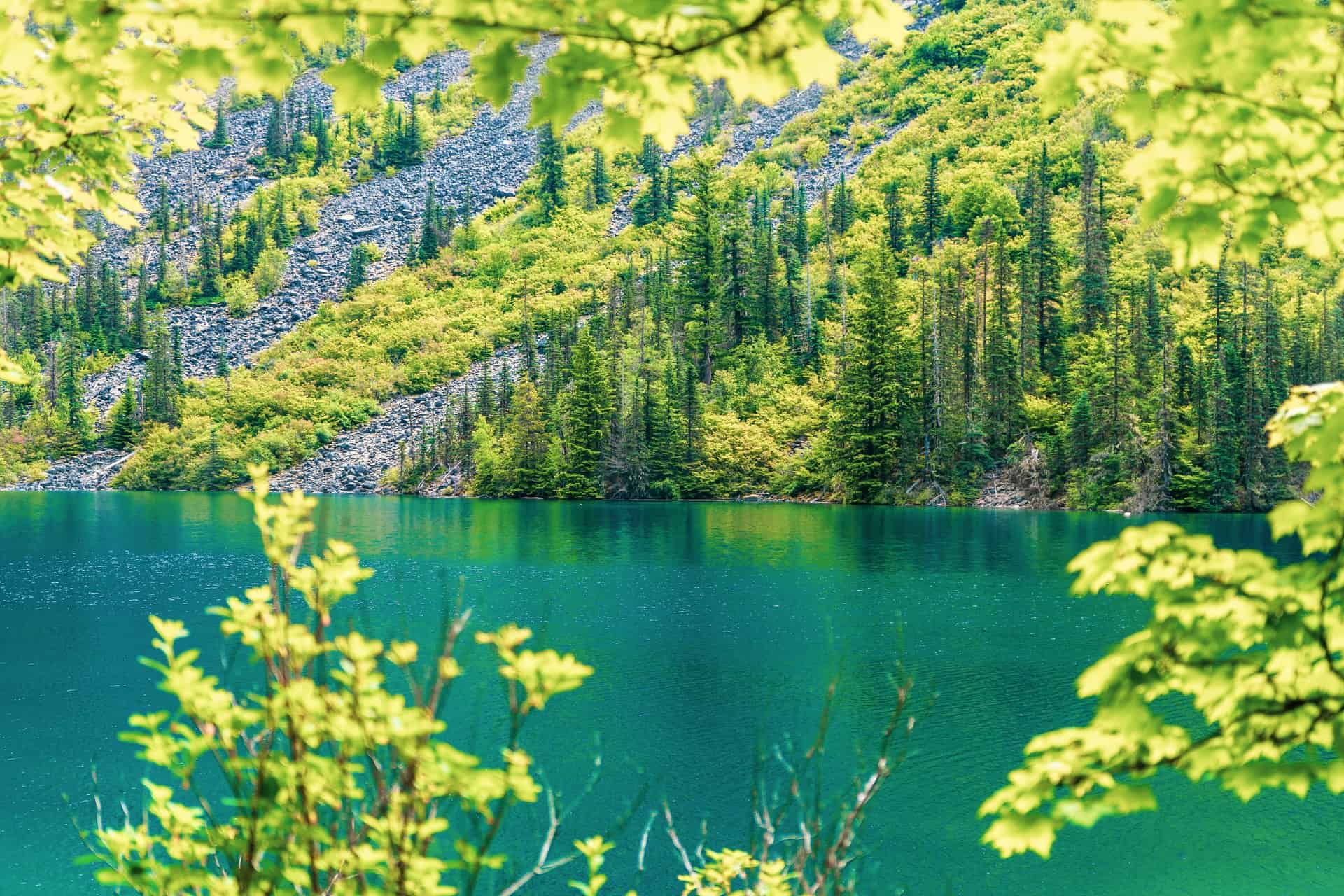 Fraser fir trees usually adorn the homes of people who go over the top with their Christmas decorations. The tree's yellow-green branches develop at an upward angle. With this feature, it can easily keep various combinations of ornaments in place. This also makes the Fraser fir the perfect type of Christmas tree for people who prefer decorating their homes early.
Aside from sturdiness, Fraser fir trees are liked by most American homes because they emit a lasting fresh scent. Because of this, you may find Fraser fir sellers offering a few bottles of the tree's oil extract. You can use it to craft perfume or room sprays that remind you of the holidays all year round.
Canaan Fir Tree (Abies balsamea var. phanerolepis)
One of the most famous types of Christmas trees on our list is a hybrid of earlier entries. The Canaan fir tree came into fruition thanks to the cross-breeding of the Fraser and Balsam fir trees. You may describe it as a medium-sized Christmas tree due to its average height of around 40 to 55 feet. Its vibrant evergreens come in a healthy green color when bought fresh. Thanks to its breeding, Canaan fir trees offer sturdy branches for all your ornaments at home. You may also compare its crisp needle retention with Fraser fir trees.
Despite its garnered fame, you probably won't find the Canaan fir tree in stores easily. But if you live near West Virginia, you might easily purchase this type of Christmas tree just in time for the holiday season. If not, you may find yourself struggling to find it in stores. Most Christmas tree sellers export taller trees instead of medium-sized ones.
Leyland Cypress (Cupressus × leylandii)
If you love Christmas but hate your allergic reaction to some trees, we suggest you buy a Leyland cypress. Unlike most types of Christmas trees, this variation emits no fragrance even after its harvest. Additionally, this fast-growing cypress is easy to find in Christmas tree stores in the USA. The wispy leaves that grow at an upward angle bring out a wistful atmosphere for your home. However, it can also feel fake instead of being living Christmas trees.
Unlike its artificial counterparts, you must take caution in adorning your Leyland cypress tree with ornaments. The thin branches and leaves can barely hold small Christmas string lights without bending down. To make the beautiful tree look festive, we suggest you sprinkle a few strings of sparkling tinsel. Silver or gold shimmering tinsel goes well with the Leyland cypress tree's wispy build. Overall, its versatile shade matches well with minimalistic Christmas decorators.
Douglas Fir Tree (Pseudotsuga menziesii)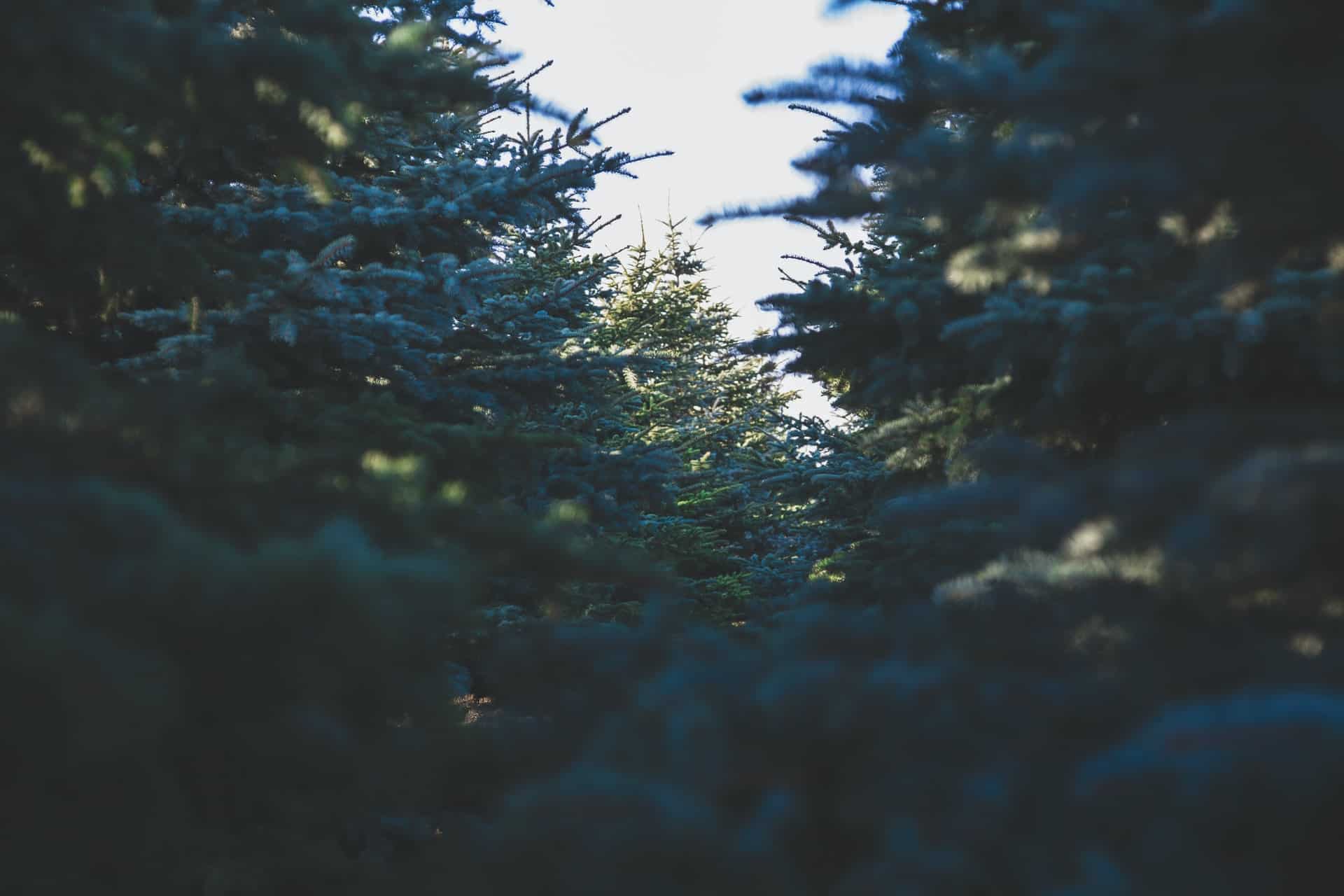 Among all the types of Christmas trees on our list, the Douglas fir tree stands out as a classic and cozy favorite. We usually associate pine trees with being the common Christmas tree in American homes. However, Douglas fir trees easily became a beloved addition during the holidays. When sold at outdoor tree stores, these fir trees stand tall with a maximum height of about 330 feet.
Fresh Douglas fir trees have a conical shape with lush dark-green leaves. They also emit a woody aroma that reminds you of camping outdoors during winter. Choosing this tree for your living room may lead your guests to believe they're staying at a cozy ski lodge.
White Spruce Tree (Picea glauca)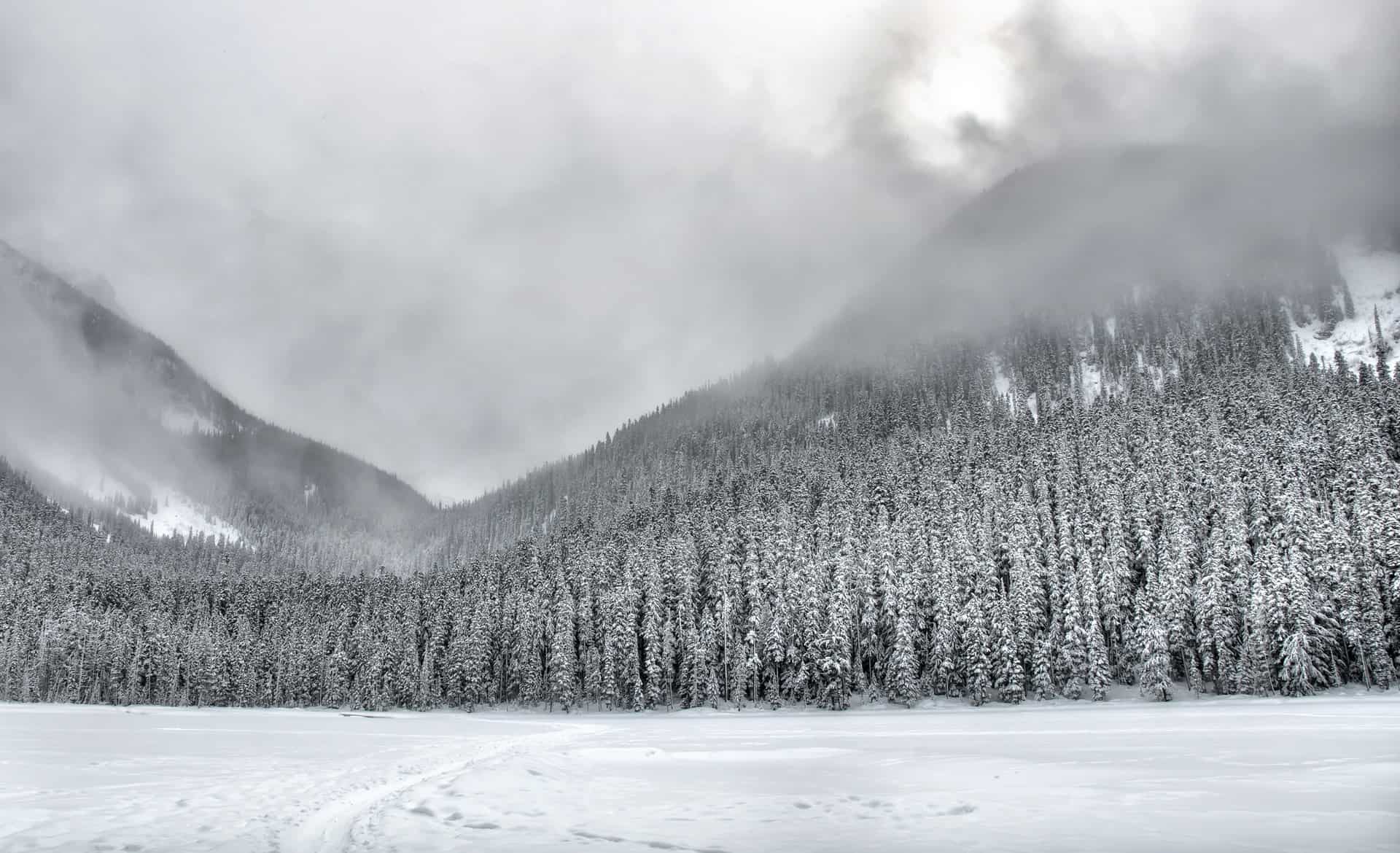 Another Canada favorite for the holidays is the magnificent White spruce tree. Among all its many names, you may know it as the Skunk or Cat spruce. Locals came up with the name due to the tree's furry-like appearance when seen from afar. This species of spruce can grow up to 130 feet tall. You might distinguish it from other trees if you trek around Alaska or South Dakota during the winter.
Despite its appearance when outdoors, the White spruce tree features a blue-green shade when chopped for Christmas. The overall elegant color goes well with large-sized ornaments. We suggest you watch out for certain spaces on the tree that highlights certain Christmas tree decorations. Your guests with sensitive noses also don't need to worry about any strong scent from fresh White spruce trees. They only bring out a light fragrance that can easily get masked by your Christmas feast's aroma.
Virginia Pine Tree (Pinus virginiana)
Christmas enthusiasts can easily spot a Virginia pine tree by the distinct twist of its needles. The tree's short leaves grow in pairs following a spiral-like direction. Its dense development makes great trees for those who don't like hanging too many ornaments. Its height of about 21 meters spreads enough Christmas cheer to any cozy space. Despite its towering height, experts consider the Virginia pine trees as medium-sized compared to other types of Christmas trees.
If you choose a Virginia pine tree for your home, you don't need to worry about maintaining its appearance. Its short branches only need minor trimming over time. Like most fresh trees, it continues to grow in your home especially if you buy it months before Christmas. To keep its original form, we advise you to add your preferred decorations a week before your scheduled festivities.
White Fir Tree (Abies concolor)
Another notable blue-green Christmas tree is the beautiful white fir. We also know it as the Concolor fir that grows abundantly in the mountainous areas of western North America. You may also spot its unique needle-like leaves when traveling around New Mexico or northern Mexico. It belongs on the tall list of Christmas trees with its towering height of about 195 feet tall. Tree merchants usually sell young white fir trees that feature a richer shade of blue-green leaves. You can tell the younger trees apart from older ones that appear with a subdued shade of green.
If you suffer from sensitive allergies, we urge you to be cautious when buying a Concolor fir tree for the holidays. The light woody fragrance that this Christmas tree emits may trigger a few unwanted sneezes. When it comes to decorating, white fir trees offer sturdy branches for a combination of ornaments. Plus, its pointed top serves as a stable foundation for your favorite Christmas star.
White Pine Tree (Pinus strobus)
If you like an elegant-looking tree, we suggest you purchase a white pine for Christmas. Its leaves feature a vibrant blue-green hue that sometimes appears white under bright lighting. Because of this, most people who frequently buy this type of Christmas tree love adding gold and white ornaments. Doing so makes their homes or living rooms look more brilliant for the season. However, tree sellers discourage interested customers from purchasing white pines if they like heavy ornaments. The branches may seem sturdy but they can only hold a light combination of adornments.
Despite its flaws, the white pine tree gained fame for being the largest pine variant in the USA. This type of Christmas tree can live up to hundreds of years thanks to its inner strength and unique development. Untouched and mature white pines can also last longer than 400 years with a height of about 230 feet tall.
Noble Fir Tree (Abies procera)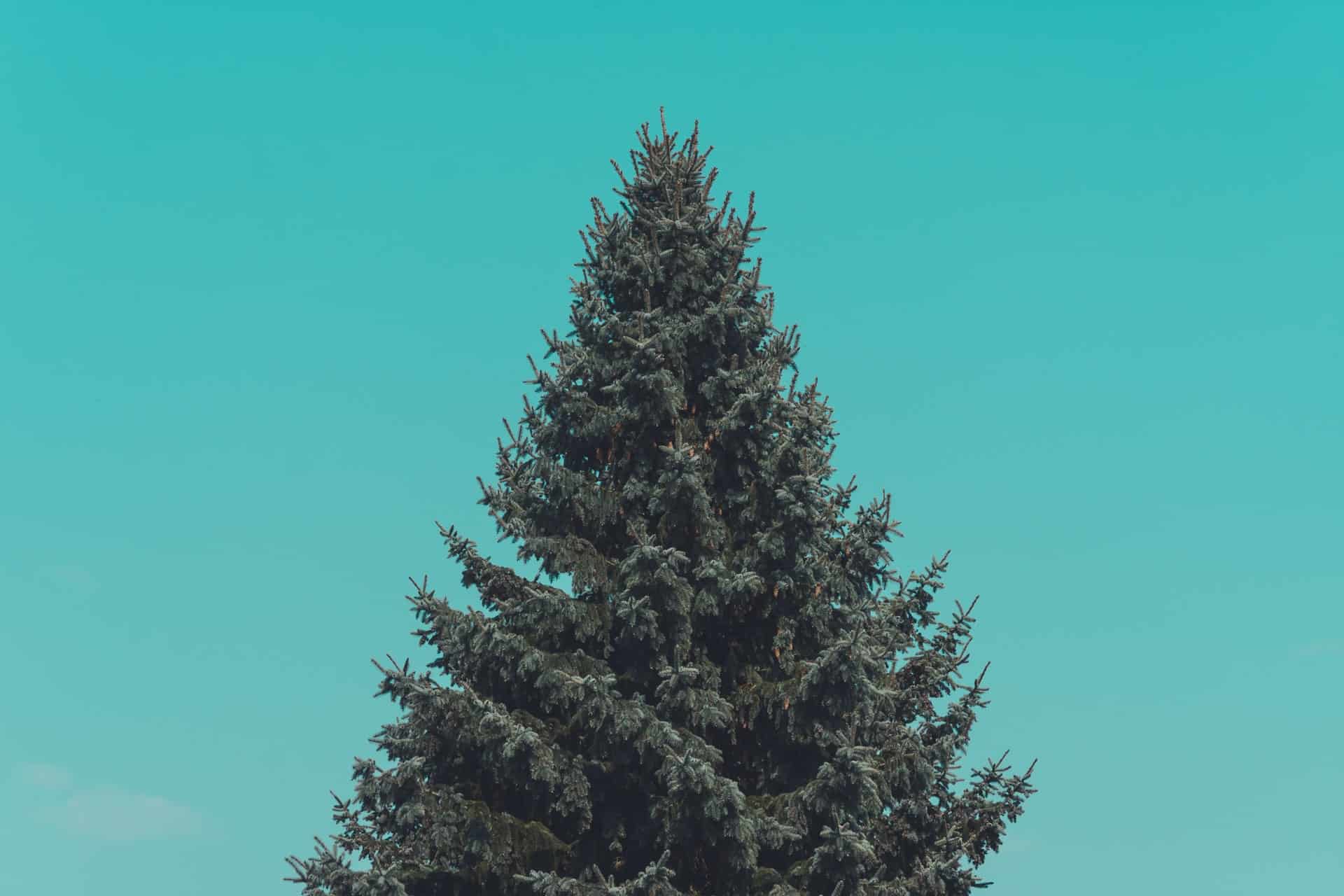 One of the most beloved large types of Christmas trees in the USA is the noble fir. Like the white pine, noble fir trees stand out for growing up to 230 feet tall. We can't help but love the tree's lush green leaves and strong branches that can hold heavy ornaments. If you live in the Pacific Northwest, you may notice that the noble fir trees sold there offer sturdier branches. The noble firs that grow there produce dense branches that grow at an upright motion. This provides interested buyers with a stronger foundation when hanging various combinations of ornaments.
Despite its famous height, you can easily find young and smaller variants in Christmas tree stores near you. No matter what size you chose, your Noble fir tree features a lasting strong fragrance. Because of this, you may struggle to mask its scent with the food you prepared for Christmas. To separate the aromas, we suggest you dine away from the room you placed your tree in.
Scotch Pine Tree (Pinus sylvestris)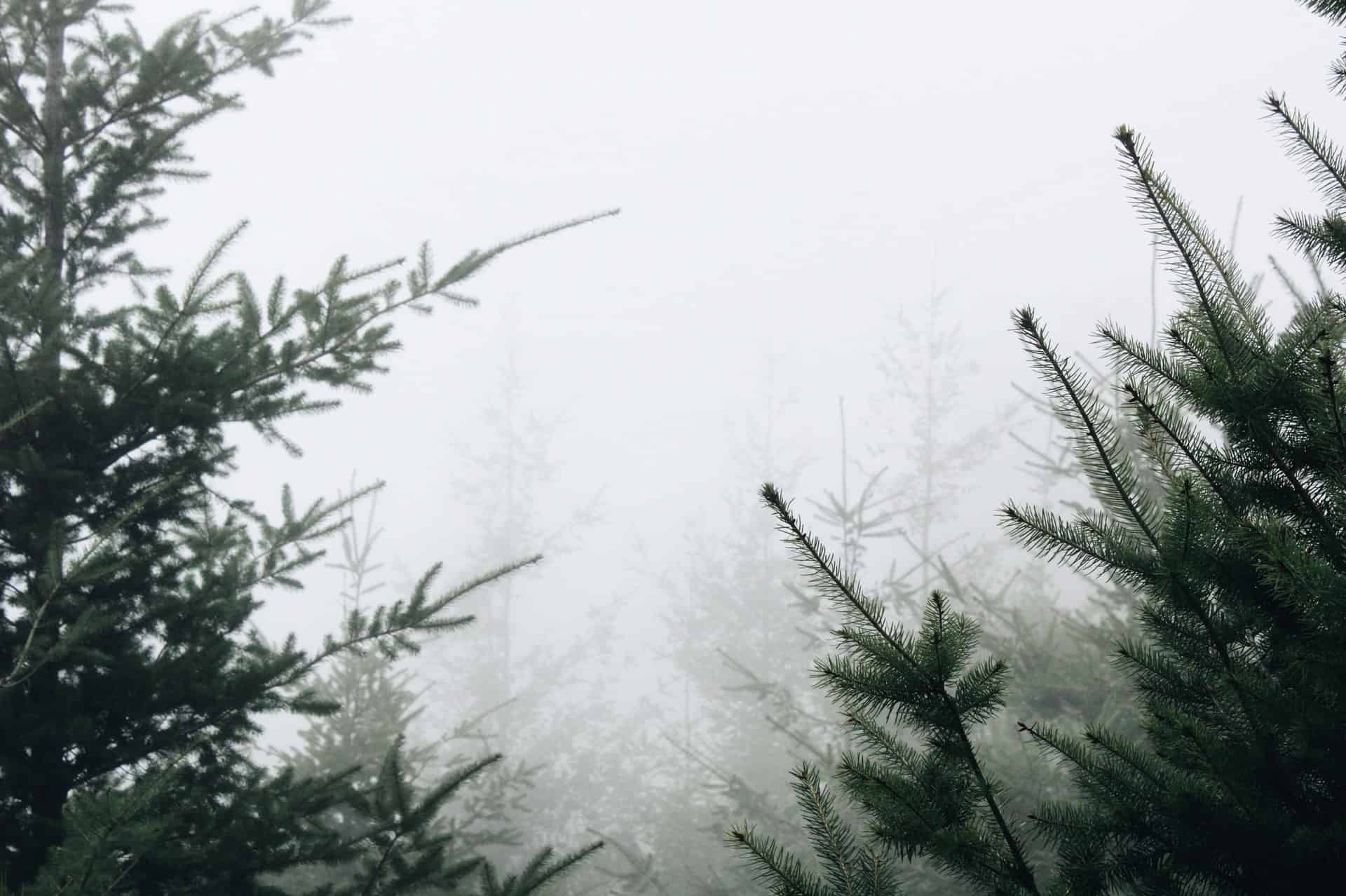 Also known as Scots pine, the Scotch pine tree hails as one of the most commonly sold Christmas trees. Unlike most types of Christmas trees, you may choose different shades of Scotch pine trees. Stores usually feature the famous shades of dark green and blue-green to customers during the holiday season. If you bought the blue-green variant early, you might notice its leaves turning dark-green over time. Because of this, we suggest you reserve or buy one later in the season to maintain your desired color for Christmas. As part of the medium-sized pines, you'll find offers of Scotch pine trees that stand up to 115 feet tall.
Artificial Trees for Christmas
Those pressed for time during holiday seasons usually purchase artificial Christmas trees. Some say this choice saves the environment because you are buying something you may reuse. However, one of the common materials used in producing fake trees is mainly plastic. This caused the ongoing debate of choosing between fresh or artificial trees for the holidays. To learn more about the famous artificial choices, check out the information we compiled below.
Red Christmas Trees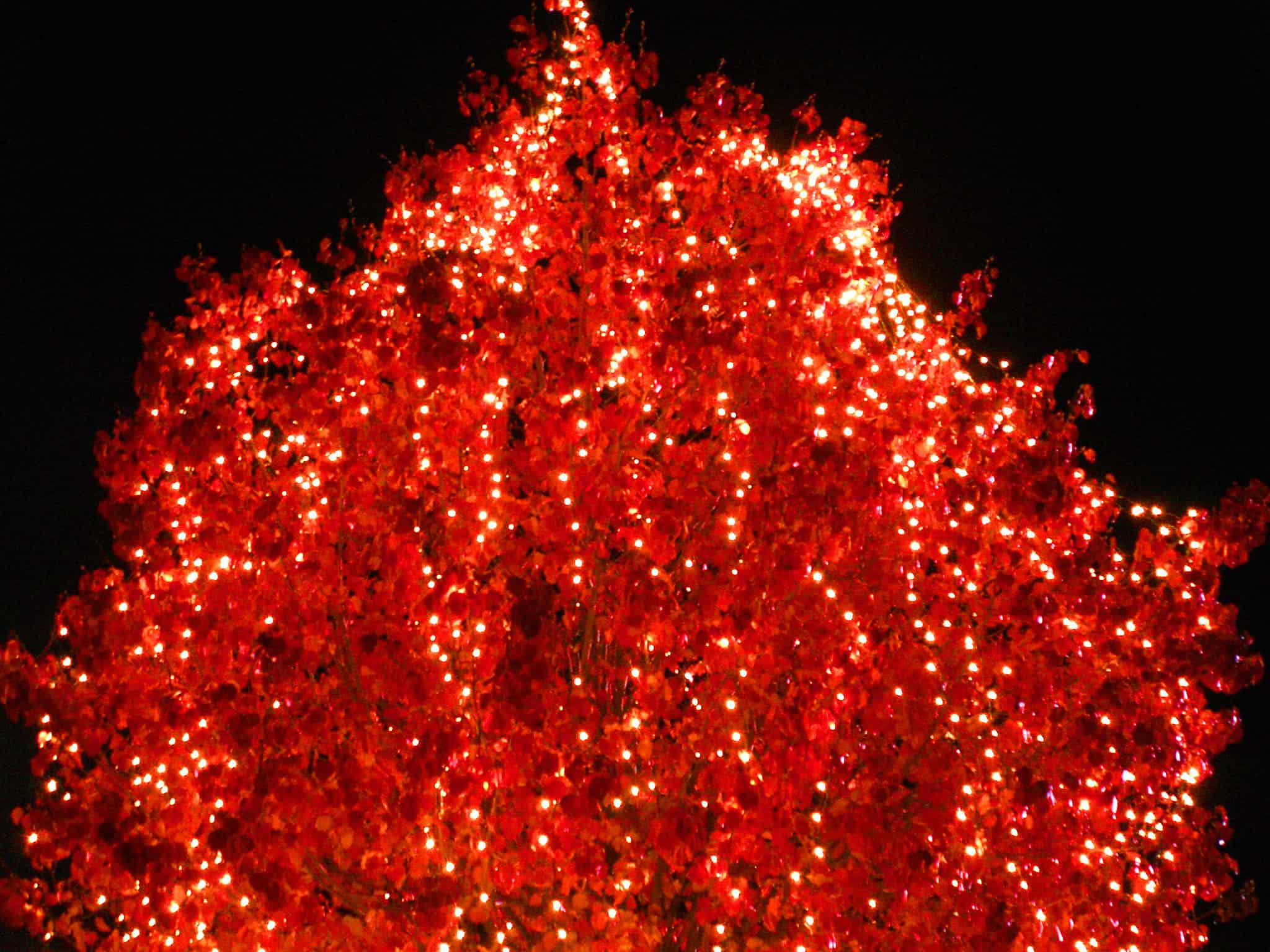 Red Christmas trees took social media by storm after former US First Lady Melania Trump are seen using the vibrant decor. In Ukraine, people know red Christmas trees as the hazardous plants surrounding Chernobyl. The trees in the area developed a red-brown shade due to radiation exposure.
In other countries, these trees serve as reminders of the damage of climate change in formerly lush forests. Despite the controversies, the mesmerizing combination of white with red Christmas trees in the White House still inspired many Americans.
Multi-colored or Iridescent Christmas Trees
Multi-colored or iridescent Christmas trees came into fruition thanks to Pride Month and the trend of iridescent items. These types of artificial Christmas trees became popular with minimalist decorators due to their overall look. You don't need many ornaments or lights too. The colorful trees provide enough aesthetically-pleasing vibes to your home or living room.
Classic Green Christmas Trees
You can never go wrong with the artificial counterparts of classic green Christmas trees. If you want to spare yourself from crowded tree stores, we suggest you purchase fake green ones. With this, you can reuse your tree for the next Christmases to come. You must remember, however, to donate your artificial tree to recyclers once they're worn down. Doing so helps you save the environment in a small way.
Sustainable Christmas Trees
You may find yourself struggling but you must be patient when looking for reusable and sustainable Christmas trees. These recycled options will save you a lot of money and time. Enjoy the holidays and save the environment at the same time! Almost all fresh types of Christmas trees have reusable versions in select stores.