Quick Facts
Essential Facts
Interesting Facts
Abbreviation: SD
Nickname: The Mount Rushmore State
Capital: Pierre
Population: 853,175
Area: 77,116 square miles
State bird: Ring necked pheasant
 State flower: American Pasque Flower
Highest point: Harney Peak – 7,244 feet
Lowest point: Big Stone Lake – 968 feet
Attractions: Mount Rushmore, Badlands National Park
Demonym: South Dakotan
Famous People: Laura Ingalls Wilder, Crazy Horse, Calamity Jane
Motto: "Under God the people rule"
Geography: South Dakota Is Home to the Geographical Center of the United States
Language: The Capital, Pierre, Holds an Unusual Linguistic Record
Attraction: Mount Rushmore Took 14 Years to Build but Only Cost $1 Million
History: One of the Largest T-Rex Skeletons Was Unearthed in the Town of Faith
Wildlife: The Most Endangered Land Mammal in North America Is from South Dakota
Industry: Hot Air Balloons Come From South Dakota!
History: Badlands National Park Is Home to Some Very Rare Fossils
History: Jewel Cave Is the 3rd Longest Cave in the World
Wildlife: The Prairie Rattlesnake Is the Only Venomous Snake Native to South Dakota
Geology: South Dakota Is One of the Few Places You'll Find Pipestone
Lemmon Has the World's Largest Petrified Wood Park
Custer State Park Houses 1,500 Bison
The World's Only Corn Palace is in Mitchell, South Dakota
Tom Brokaw Is a Famous South Dakotan
The Potato Capital of the World Is in South Dakota
South Dakota Is Home to the Geographical Center of the United States
This, the first in our series of South Dakota facts, tells us a little about the geography of the state. The town of Belle Fourche in Butte County is the exact geographical center of the United States. It was designated as such back in 1959, and there is a marker and sheepherder's monument called a Stone Johnnie in place to mark the exact location.
The Capital, Pierre, Holds an Unusual Linguistic Record
The second in our series of South Dakota facts is related to linguistics. When spelled out, Pierre, South Dakota provides the USA with the only combination of capital and state that does not share any letters!
Mount Rushmore Took 14 Years to Build but Only Cost $1 Million
The world-famous monument which features the faces of George Washington, Thomas Jefferson, Theodore Roosevelt and Abraham Lincoln carved into granite was previously known as the Mountain of Rock before it took the name we now all know. Construction on it began in 1927 and ended in 1941. It cost an estimated $1 million to complete and, amazingly, there were no fatalities!
One of the Largest T-Rex Skeletons Was Unearthed in the Town of Faith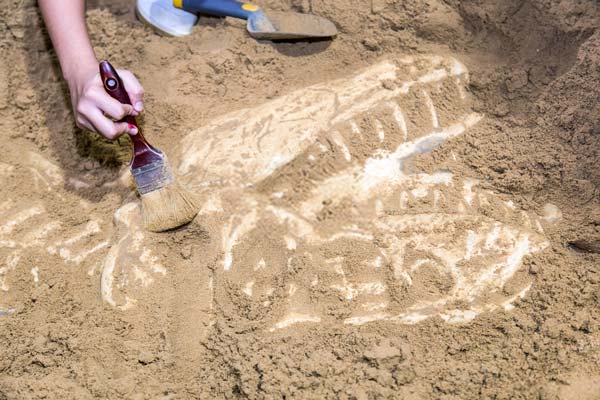 Sue Hendrickson, a paleontologist, unearthed the skeleton back in 1990. This T-Rex skeleton is believed to be one of the most complete (and one of the largest) discovered anywhere in the world. It measures 40 feet in length and is 13 feet tall. When this particular Tyrannosaurus Rex was roaming the earth, it is estimated it would have weighed 6.4 metric tons! Even though it was excavated from South Dakota, its permanent residence now is in the Field Museum of Natural History in Chicago. The skeleton is named Sue, after the paleontologist who found it.
The Most Endangered Land Mammal in North America Is from South Dakota
The black footed ferret – also known as the prairie dog hunter or American pole cat, is a mustelid animal which is native only to North America. It fell into a gradual decline during the mid to late 20th century, and was actually declared extinct in 1979. However, two years later, a pet dog brought a dead black footed ferret home, and a small number of surviving animals were found nearby. Over the following years, a breeding program took place and, as of 2008, there were 1,000 of the animals surviving in the wild. This still places them on the endangered list of species and more needs to be done to safeguard them.
Hot Air Balloons Come From South Dakota!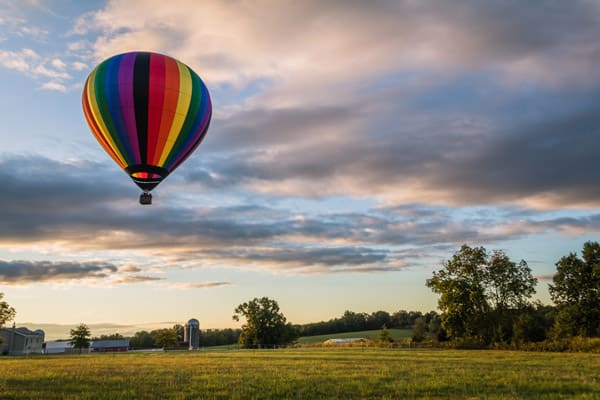 Raven Industries, a company which was founded in Sioux Falls in 1956, became the first company in the world to manufacture high altitude hot air balloons, initially for the American Space Program. The first balloon they created was made of white nylon, covered with a polyester film which stopped air from leaking out. To fuel the balloon, the team of engineers there made a system of propane tanks and connected them to a burner which helped to propel it into the air.
Badlands National Park Is Home to Some Very Rare Fossils
South Dakota facts teach us a little bit more about some of the rare historical finds the state has to offer. The Badlands National Park, which is located within the Jackson, Pennington, and Oglala Lakota counties, is a place where you will find some of the rarest fossils in the world. Most notably, these include a camel which is the same size as a dog, a three-legged horse and a saber-toothed cat!
Jewel Cave Is the 3rd Longest Cave in the World
This cave, which is situated around 13 miles west of the town of Custer in South Dakota's Black Hills, is believed to be the world's third longest cave. So far, 120 miles of caves have been excavated and studied. Jewel Cave gets its name from the fact that it is primarily made up of millions of calcite crystals which sparkle when they are lit up.
The Prairie Rattlesnake Is the Only Venomous Snake Native to South Dakota
The next in our series on South Dakota facts tells us a little about the state's wildlife. The prairie rattlesnake is the only venomous snake native to the state. It is noted for its yellow-colored belly, and the fact that the center of its back is marked with dark oval-shaped blotches that are surrounded by light-colored borders. Its habitat is crop land and open prairies, and it likes to feed on mice and squirrels.
South Dakota Is One of the Few Places You'll Find Pipestone
Pipestone is also known as catlinite. This is a type of red rock which Native Americans used to carve and make effigies from. You will find a rich seam of this at Split Rock Creek in Garretson. Geologists who have surveyed the area there estimate that there are quartzite spires in the ground there that are at least 1.2 billion years old. You will find pipestone deposited between the layers of quartzite, and the stone is still considered sacred to the Native Americans who use it.
Lemmon Has the World's Largest Petrified Wood Park
The park was constructed during a period of two years from 1930, and was the brainchild of Ole S. Quammen, an amateur geologist. He mobilized a team of 40 local men to scavenge for fossils in the vicinity and they built a magnificent series of buildings constructed from their finds, including a castle, a wishing well and a waterfall. In 1954, the park became property of the city of Lemmon. In 2002, it was restored to its original state so visitors today can see it as it would have looked in the 1930s.
Custer State Park Houses 1,500 Bison

This next in our series of South Dakota facts is a very important historical one in terms of the Native American population who lived there in centuries gone by. Custer State Park is home to 1,500 free roaming bison. These animals can weigh up to 2,000 pounds each, and played a very pivotal role in the lives of the Lakota tribe who lived in South Dakota. The Native Americans used these animals – that they called Tatanka – for clothing, for food and for shelter.
The World's Only Corn Palace is in Mitchell, South Dakota
This next of our South Dakota facts tells us about an unusual venue in the state. Mitchell City is home to a venue called the Corn Palace, which is sometimes also called the Mitchell Corn Palace. It is estimated that the current building is made up from 3,500 bushels of corn. The original building was erected in 1892 as a way of showcasing the rich soil and fertile land of the state – and was designed to encourage new settlers to come and set up home. What makes it unusual is the fact that it is decorated with corn murals which are replaced anew every single year, and are always designed by local artists.
Tom Brokaw Is a Famous South Dakotan
Many know him as one of the most famous faces on NBC, but not many realize that journalist Tom Brokaw actually hails from Webster in South Dakota. He was educated at the state university and began as anchor of the Today program way back in 1976 when he was 36 years old. He is still a correspondent on NBC News Special.
The Potato Capital of the World Is in South Dakota
The last in our series of South Dakota facts tells us a little about its food heritage. The town of Clark is considered the potato capital of the state. It even has its own Potato Day – the highlight of which is a bizarre contest which involves wrestling in mashed potatoes. For those who are worried that this might be a needless waste of food, the mashed potatoes that competitors wrestle in are made up from out-of-date instant potato flakes, and anything that is left over is fed to the local cattle!
South Dakota Facts – Facts about South Dakota Summary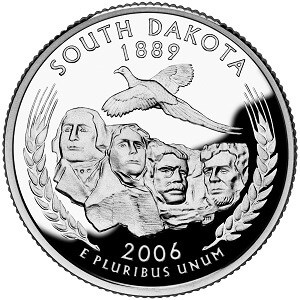 Facts about South Dakota show us that it is a state with a rich history, especially in relation to dinosaurs and fossils! It has a world famous mashed potato wrestling championship and is also the place in which you will find one of the most endangered mammals, the black footed ferret. Finally, it is the birthplace of noted broadcaster and respected journalist Tom Brokaw who now works for NBC.