Oklahoma Facts
Oklahoma is a state rich in cultural diversity. The vast beauty of this great state is often highlighted in many tourism-related Oklahoma facts lists. What makes it so stunning? First of all, due to Oklahoma's geographic location, it also has a high rate of biodiversity. You'll see a lot of red maples, sweetgum, ponderosa pine, hickory, and eastern redbud trees here.
Oklahoma is home to amphibians as well, like the gray tree frogs and woodhouse toads. With a length of five inches, it is the state's largest toad. Reptiles that live here include snapping turtles, copperhead snakes, and American alligators. Plus, some of the most incredible natural attractions in the United States are in Oklahoma. Tourists from all over the world travel millions of miles to see the Wichita Mountains Wildlife Refuge. Over here, visitors can experience up-close with 59,000 acres of free-roaming wildlife. Another tourist attraction is the Great Salt Plains State Park in Jet, Oklahoma. It's the only place in the world where you can dig for hourglass-shaped selenite crystals.
Oklahoma's economy is not as well-balanced as that of many other states in the United States. Overdependence on agriculture and petroleum has existed in the past, but state and local officials' attempts to attract new types of industry have had some success.
Did those Oklahoma facts make you want to learn more about the 46th US state? Then you're in luck! Read on to know more about its history, people, culture, and so much more!
Quick Facts
Essential Facts
Interesting Facts
Oklahoma is the 20th largest state in the United States.
Oklahoma is the 28th most populous state in the US.
It has a total land area of 69,899 square miles or 181,040 km2.
Forests cover approximately 24% of Oklahoma.
Oklahoma has 77 counties.
The capital of Oklahoma is Oklahoma City.
Oklahoma is also famous for its nickname, "The Sooner State."
The name Oklahoma is from the Choctaw words Okla and "humma" which means "honored people." Chocta is a language traditionally spoken by Native Americans.
Oklahoma is on the borders of Missouri on the northeast, New Mexico on the west, Texas on the south and west, Arkansas on the east, and Arkansas on the east.
The 2nd most commonly spoken language in Oklahoma is Spanish.
In contrast to its neighboring state Texas, which currently does not have an official language, English became the official language of Oklahoma in 2010.
American buffalo is the state animal of Oklahoma, adopted in 1972. Oklahoma became the 46th US state in 1907.
Cherokee and Choctaw are two of the most common Native American languages spoken in Oklahoma.
Oklahoma is one of the leading manufacturers of food, aircraft, and natural gas.
Approximately 67 Native American tribes live in Oklahoma.
Oklahoma is one of the top producers of gypsum in the US. Gypsum is a soft sulfate mineral made up of calcium sulfate dihydrate.
The first major league sports franchise based in Oklahoma is the NBA's New Orleans Hornets.
Oklahoma has more than 200 man-made lakes.
In Oklahoma, it is against the law to take a bite from someone else's hamburger.
Currently, Oklahoma does not have any nuclear power plants.
The Oklahoma flag features a buffalo skin shield with seven eagle feathers.
The state flag of Oklahoma consists of two symbols of peace: the calumet, or the Native American pipe, and the olive branch. The flag also has a buffalo skin shield that symbolizes defensive or protective warfare while the blue field or banner represents devotion.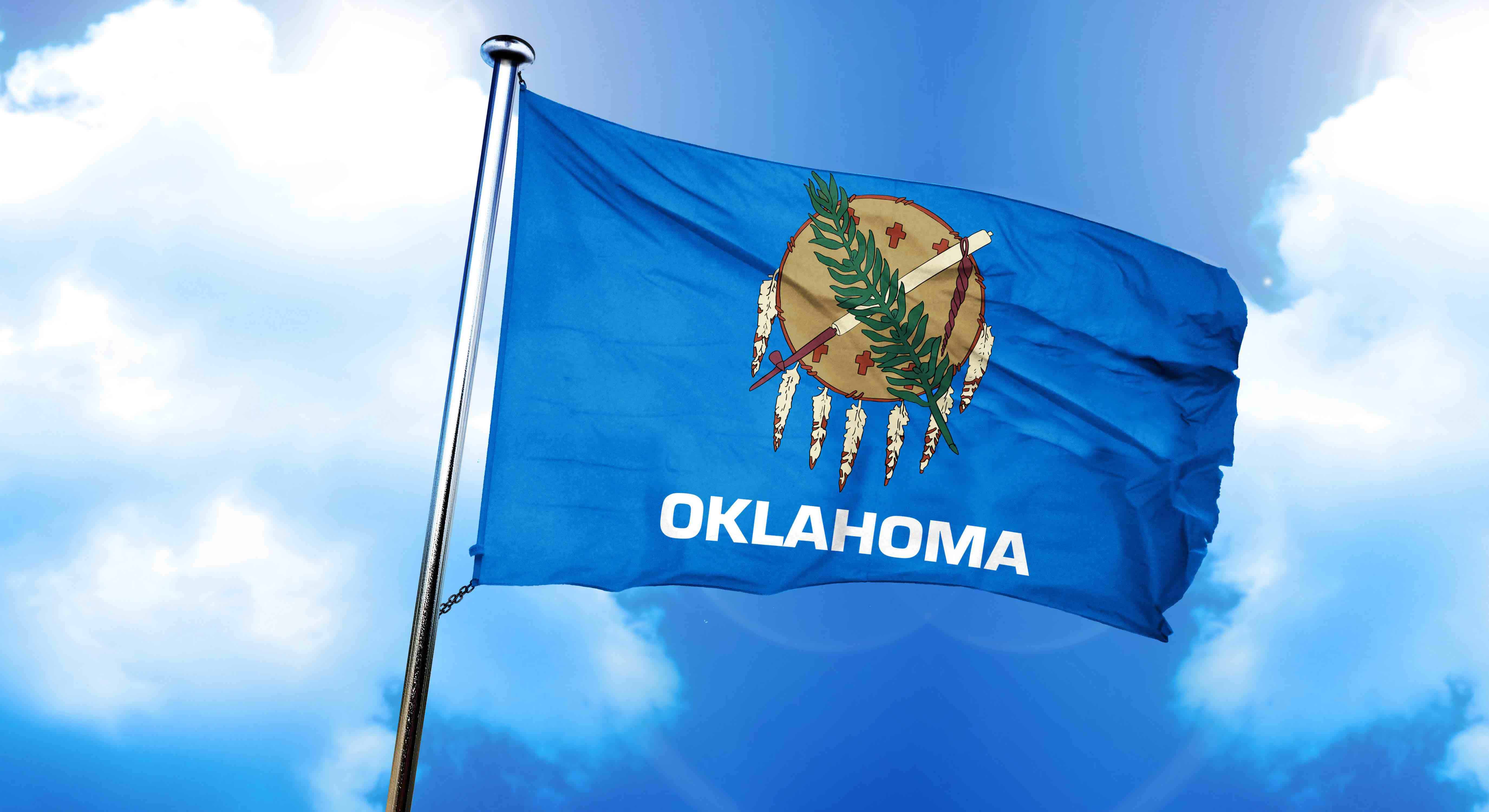 Oklahoma Rose is the state flower of Oklahoma.
Mistletoe was the official state flower of Oklahoma for 114 years. However, in 2004, the state adopted Oklahoma rose as its official state flower. Oklahoma rose is a hybrid tea rose originally cultivated in France and is one of the most popular roses worldwide.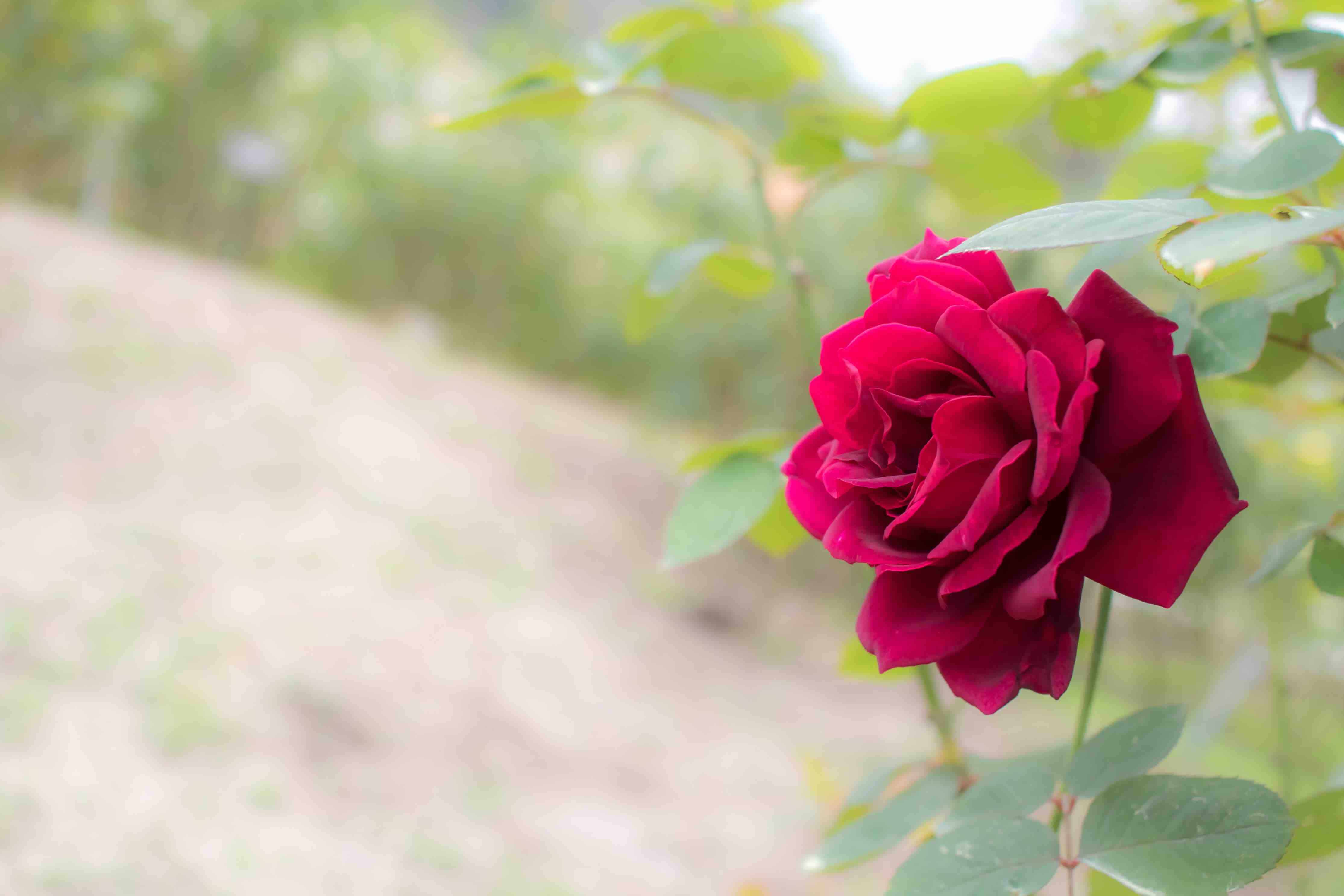 Tornadoes are very common in Oklahoma.
Oklahoma is in an area called Tornado Alley, a place in the United States where tornadoes occur very often. This area lies in zones that have various temperatures, strong winds, and a weather pattern that changes drastically in a short time. About 62 tornadoes hit Oklahoma yearly which is one the highest number of tornadoes hitting a country anywhere in the world.
The 1912 tornado was one of the major tornado outbreaks in Oklahoma.
One of the major tornados that hit Oklahoma happened from April 27 to 29, 1912. Around six violent tornadoes hit the state and affected about 16 cities, killed 40 people, and injured 120.
Scissor-tailed flycatcher is the state bird of Oklahoma.
In 1951, Oklahoma designated Scissor-tailed Flycatcher as its official state bird. A Scissor-tailed Flycatcher has a white and black scissor-like tail and grows about 9 inches (22 cm) long. They commonly live in countries with scattered trees like Oklahoma and mainly consume insects like grasshoppers and dragonflies.
Oklahoman Sylvan Goldman made the first shopping cart.
On June 4, 1937, the American businessman and owner of the Humpty Dumpty supermarket chain introduced the first shopping cart. Goldman thought of how his customers could move more groceries. He used a wooden folding chair, attached wheels on the legs, and a basket on the seat.
Guthrie was the first capital of Oklahoma.
Guthrie is popular for its collection of 19th and 2oth commercial structures. It was also the first capital of Oklahoma. Its area measures 19.2 square miles (50 km2), 2.81% of this is water. Guthrie is in the Sandstone Hills part of Oklahoma and is known for oak forests and hills which are approximately 250 to 400 ft (76 to 121 m).
Watermelon is the state vegetable of Oklahoma.
In 2007, Oklahoma designated the watermelon as its state vegetable. Despite several discussions about whether watermelon is a fruit or vegetable, the Oklahoman senator Don Barrington claimed that watermelon is a vegetable since it comes from the gourd and cucumber family.
Around 3,956,971 people live in Oklahoma.
Based on the 2019-2020 census, Oklahoma has a population of nearly 4 million people. 50% of the residents of Oklahoma are female while 49.5% are male. Furthermore, the census also reported that 74% of the population are white; 7.8 % are African American; 9.4 % are American Indian and 2.4 % are Asians.
Oklahoma set an official state meal in 1988.
In 1988, Oklahoma adopted an official state meal that includes pork barbecue, chicken-fried steak, sausage, biscuits, gravy, fried okra, squash, corn, grits, black-eyed peas, strawberries, and pecan pie. The menu represents the historical and present agriculture and historical background of Oklahoma.
Golden Driller in Oklahoma is the 6th tallest statue in the US.
The "Golden Driller" is a statue of an oil worker. It is 75 ft tall (900 in) and weighs 43,500 lb (19,731 kg). The statue is made of steel frame, covered with plaster and concrete, and situated in front of Tulsa Expo Center since 1966. The Oklahoma Legislature adopted the Golden Driller as the state monument in 1979.
Oklahoma is home to the world's largest soda pop bottle.
One of the most popular road attractions in Arcadia, Oklahoma is the soda bottle sculpture named "Bubbles." It stands 66 ft (792 in) and 4 tons (8,000 lbs). Made of yellow steel rings with thousands of LED lights, each night the bottle lights up and features a stunning light show.
"Atomic Annie" can be seen in Fort Sill, Oklahoma.
The "Atomic Annie" was the first and only nuclear cannon. The cannon measures 84 feet (25 meters) long and weighs 85 tons (170,00 lbs). "Atomic Annie" can fire a nuclear weapon with a range of around 20 miles. It can also destroy a large number of enemies in an instant. It has been placed in Fort Still, Oklahoma since 1964.
Oklahoma has a healthy agriculture industry.
Oklahoma is ranked 5th in the production of cattle and wheat in the United States. Furthermore, Oklahoma supplies about 5.5% of American beef and produces 6.1% of American wheat; 4.2% of American pork products, and 2.2% of dairy products.
Oklahoma has four mountain ranges.
Oklahoma has four main mountain ranges: the Wichita Mountain in the south region and has the biggest wildlife refuge; the Ozark Mountains is in the northeast and has steep valleys, caves, and sinkholes; the Ouachita Mountains in the southeast which includes the Ouachita National Forest, and the Arbuckle Mountains in south-central Oklahoma has low, rocky hills.
Oklahoma is home to different amphibians and reptiles.
The state is home to different amphibians like woodhouse toads (the state's largest toad) and gray tree frogs. Similarly, reptiles like snapping turtles, copperhead snakes, and American alligators also live in Oklahoma. Moreso, Pronghorn antelopes, armadillos, coyotes, and American bison are just a few of the mammals that inhabit the state.
Oklahoma is the 4th largest producer of crude oil in the United States.
As of 2020, Oklahoma is the 4th largest producer of crude oil in the US, producing around 171,753 million barrels of crude oil. In 2019, Oklahoma produced nearly 5% of the country's crude oil. On top of that, the state has five operable oil refineries manufacturing about 523,000 barrels of oil daily.
Oklahoma celebrates Red Earth Festival.
Oklahomans celebrate the Red Earth Festival every June. It is a Native American Festival that features gourd dancing (a social dance), nonprofit and educational booths, and a powwow (a social meeting). Red Earth Festival is a multi-day celebration that begins with a parade in Oklahoma City.
Picher is a ghost town in Oklahoma.
Picher is also one of the most toxic towns in the United States. It was once home to thousands of people and a place for mining. When the mining operation stopped in 1967, it left contaminated water from more than 10,000 abandoned mine shafts, 70 million tons of mine tailings, and 36 million tons of mill sand. As a result, its sludge became a massive environmental cleanup challenge.
Cimarron, Oklahoma is the county in the United States that borders four states.
Cimarron is the least most populous county in Oklahoma with approximately 2,081 population with a growth rate of -1.33% in the past year. It has a total area of 1,841 square miles (4,770 km2). By area, Cimarron is the 4th largest county in Oklahoma and the only one in the United States that borders four states: Kansas, New Mexico, Colorado, and Texas.
BOK Tower is the tallest building in Oklahoma.
Formerly known as One Williams Center, BOK Tower is a 52-story skyscraper that stands 203 m (667 ft) high, located in Tulsa, Oklahoma. It is the highest tower in any of the five "Plain States": Oklahoma, North Dakota, Nebraska, South Dakota, and Kansas. Minoru Yamasaki & Associates designed and built BOK Tower in 1976. Yamasaki was also the same architect who outlined World Trade Center in New York City.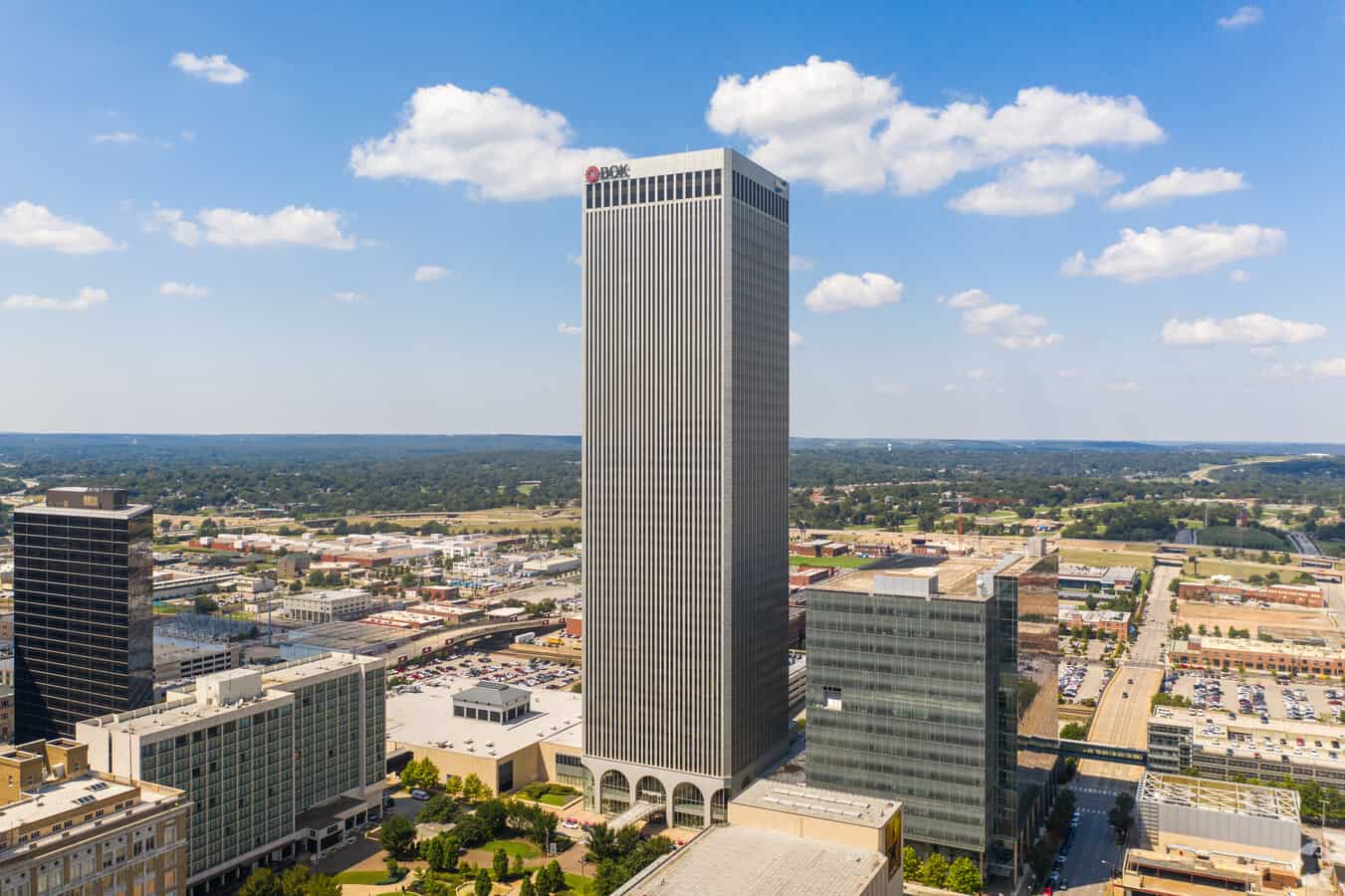 The world's first parking meter was installed in Oklahoma City.
On July 16, 1935, the world's first parking meter, Park-O-Meter No. 1, was placed on the southeast corner of Robinson Avenue and on the First Street in Oklahoma City. The parking meter was an invention of the American lawyer and publisher, Carlton Cole "Carl" Magee.
The "Center of the Universe" is one of the most fascinating tourist spots in Tulsa, Oklahoma.
The "Center of the Universe", also known as the 'whisper chamber', is a famous landmark in Tulsa, Oklahoma. It is a concrete circle, which is around 30 inches (76.2 cm) in diameter, and within the center is another circle made of 13 bricks. The "Center of the Universe" is famous for its mysterious phenomenon. When someone talks or makes a noise, the sound will hit the concrete circle and reverberate back.
Oklahoma State Capitol sits above an oil field.
Oklahoma State Capitol has a floor space of approximately 452,508 square feet and has 650 rooms. Constructed from 1914 to 1917, though the original design of the building includes a dome, it was only added in 2002. Moreover, Oklahoma State Capitol is the only U.S. state capitol that sits atop an active oil well.
Oklahoma is the only state that produces iodine.
Oklahoma is the sole manufacturer of iodine in the United States, with processing plants situated in the northwest region. Iodine is an essential and rare resource naturally found in brine and seawater. Furthermore, Oklahoma is the 3rd largest producer of iodine in the world next to Chile and Japan.
The University of Oklahoma was founded in 1890.
The University of Oklahoma or OU is a public university in Norman, Oklahoma, and was founded in 1890. The university offers different courses such as 75 doctorate programs and 152 baccalaureate programs. It must also be noted that the university has won several championships in sports like seven football national championships and two NCAA Division I baseball championships.
James Garner was an alumnus of the University of Oklahoma.
American actor and producer James Garner attended the University of Oklahoma. He also received an honorary Doctor of Humane Letters degree at OU in 1995. For over five decades, Garner starred in several television shows and played more than 50 theatrical shows like The Great Escape, The Americanization of Emily, and Support your Local Sheriff!.
Turner Falls is a summer destination.
This waterfall is one of the tallest waterfalls in the U.S. It has a height of 77 ft (23 m) located in the Arbuckle Mountains of south-central Oklahoma. Turner Falls Park has an area of 1,500 acres (6.1 km2). The park contains caves and natural trails. Furthermore, it is one of the most famous destinations during summer to enjoy swimming, hiking and seeing old rock castles.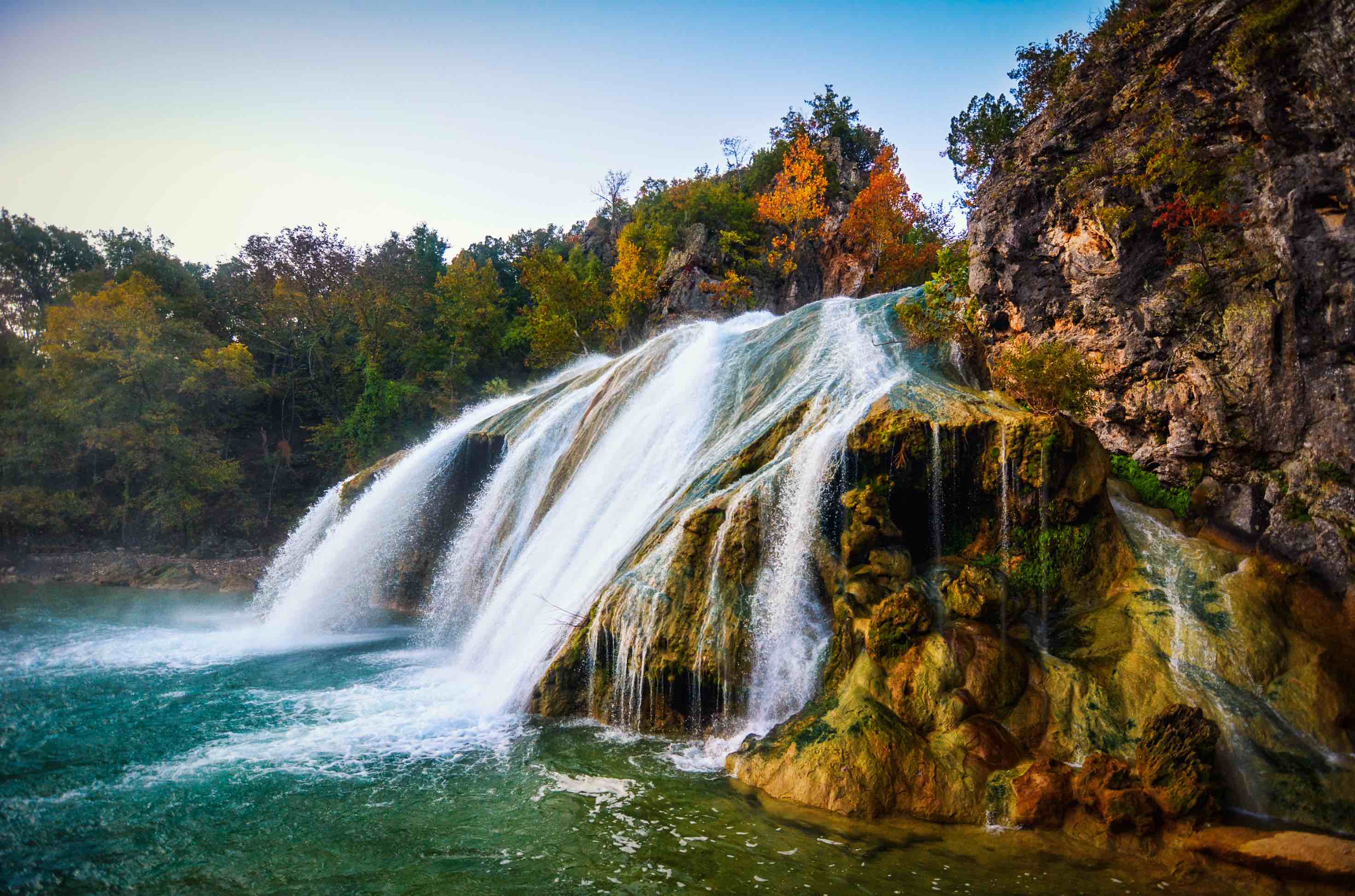 Oklahoma has produced more than five astronauts.
Currently, Oklahoma is home to seven astronauts. This includes the American astronaut and pilot William Reid Pogue, who supported Apollo 11. It is the first spaceflight that landed humans on the moon. It should also be noted that the state is also home to other individuals who have helped space exploration and equipment design.
Oklahoma produces globally famous people.
Oklahoma is proudly called home by iconic celebrities. Firstly, Academy award-winning actor, Brad Pitt. Secondly, versatile and popular figure, Chuck Norris. Lastly, there's award-winning director, Ron Howard. Famous musicians such as Blake Shelton and Carrie Underwood also hail from Oklahoma. Talented athletes such as basketball star Blake Griffin, baseball player Matt Kemp, and famous wrestler Bill Goldberg are also from The Sooner State.