Quick Facts
Essential Facts
Interesting Facts
Capital: 

Little Rock

Abbreviation:

Ark, AR

Highest point:

Magazine Mountain – 2,753 ft

Lowest point:

Ouchaita River – 55 ft

Area:

53,179 square miles

Admitted to union:

15 June 1836

Demonym:

Arkansawyer/Arkansan

State bird:

Northern Mockingbird

Population:

2,966,369

Motto:

"Regnant Populous" – The People Rule
Geography:

50% of Arkansas Is Covered by Forestland

History:

The First Woman to be Elected to the US Senate Represented Arkansas

Business:

Wal-Mart was Founded in Bentonville

Food:

Arkansas Is the Largest Poultry Producer in the World!

History:

Ernest Hemingway Lived in Pigott During the 1930s

History:

John Gould-Fletcher Was the First Arkansas Poet to Attain the Pulitzer Prize

History:

Fossilized Mastodon Bones From the Ice Age Have Been Found in Arkansas

History:

Little Rock Was Home to the First Major African-American Composer

Music:

A Famous Johnny Cash Song Pays Homage to Arkansas

Travel:

Northwest Arkansas Regional Airport Is One of the Smallest Airports in the USA
Scary! Pine Bluff is second only to Detroit in terms of crime
Alma, Arkansas is the spinach capital of the world
Popular cosmetic brand Maybelline has its roots in Arkansas
Pine Bluff was home to the creator of movie soundtracks
Yum! Little Rock is the home of the cheese dog
50% of Arkansas Is Covered by Forestland
The first of our fascinating Arkansas facts tells us a little about the composition of the state, and its appearance. Approximately 50% of the total area of the state is actually made up of forestland. One particular area, the Ozark National Forest covers around 1 million acres of land! That's a phenomenal amount.
The First Woman to be Elected to the US Senate Represented Arkansas
Hattie Caraway became the first woman to be elected to the US senate, back in 1932. She was born in Tennessee in 1878 but when she married her husband Thaddeus Carway and they had their three sons, they moved out to Jonesboro, Arkansas and settled there. Thaddeus was elected to the House of Representatives in 1912 and then to the US Senate in 1921, remaining there until he died in 1931. As was the tradition back then, the widow of the deceased would take her husband's place until a vote could be held. After a special vote took place the same year, she was unanimously re-elected and served until 1945. She died, aged 72, in 1950.
Wal-Mart was Founded in Bentonville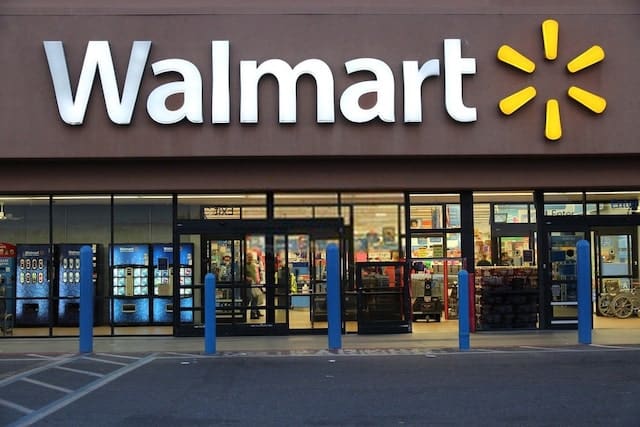 The next in our series of Arkansas facts tells us a little about the origins of a well-known grocery outlet. It's now a famous store that has around 11,000 stores in over 27 different countries globally, but Wal-Mart opened its first store proper in Bentonville in 1962. It was opened by Sam Walton, the founder of the chain. The businessman died 40 years later, in 1992.
Arkansas Is the Largest Poultry Producer in the World!
Tyson Inc. is now the largest producer of poultry in the world, and its headquarters are in Springdale, Arkansas. The company was founded during the Great Depression in 1931, and came from very humble beginnings. The owner, John W. Tyson, moved his family out to Springdale to search for new business opportunities. He eventually ended up delivering and selling chickens from the back of his van to larger markets in the Midwest USA. In the last year they turned a profit of $37.6 billion.
Ernest Hemingway Lived in Pigott During the 1930s
Revered author Hemingway was married to Pauline Pfeiffer, who was herself a native of Pigott town. During the 1930s they spent a good portion of time living in the town and, indeed, Hemingway wrote parts of one of his most famous novels, A Farewell To Arms, while residing there. In 1932, the couple's house caught fire and Hemingway saved all his manuscripts by throwing them out of an upstairs window. Some 17 years ago, the building was finally restored and is now the Hemingway-Pfeiffer Museum and Education Centre in the town.
John Gould-Fletcher Was the First Arkansas Poet to Attain the Pulitzer Prize
The next of our Arkansas facts centres on another famous writer from the state. Gould-Fletcher was born in Little Rock in 1886 and died in 1950. In 1939, his tome Selected Poems made him the first Southern poet to receive the Pulitzer Prize for his literary efforts. He was rated as highly as Ezra Pound and TS Eliot. As well as being a noted poet, he was also a revered literary critic and prose writer. He was part of a famous group of writers called the Southern Agrarians who published a noted manifesto which railed against modernity and industrialism in 20th century society. Fletcher suffered from depression for much of his adulthood and ended his own life in 1950.
Fossilised Mastodon Bones From the Ice Age Have Been Found in Arkansas
These amazing discoveries were actually made in the Mississippi River and on Crowley's Ridge in the state. The Arkansas State Museum in Jonesboro hold examples of them. A Mastodon was a mammal that would have been similar to what we now know as an elephant. They lived in herds and ate a predominantly vegetarian diet of plant matter and twigs, which they grazed for in forests. They were finally made extinct from America around 10,500 years ago, so the bone finds really are very rare and special indeed.
Little Rock Was Home to the First Major African-American Composer
William Grant Still Jr. was raised in the town after his mother was widowed in 1895 – the year of his birth. He began violin lessons aged 15 and became self-taught on the following instruments: clarinet, saxophone, oboe, double bass, cello and viola. After World War 1 he worked as an arranger for WC Handy's band. By 1934 he had received a Guggenheim Fellowship and began work on composing the first of his 8 operas. In 1955, he was the first African American to conduct a major orchestra. In total, it is believed he wrote as many as 150 different compositions throughout his career, and his works are still performed today.
A Famous Johnny Cash Song Pays Homage to Arkansas
The next of our fascinating Arkansas facts centres on a well-known hit single. Johnny Cash's hit song "Five Feet High and Rising" was based on the story of a 1937 flood in Dyess Colony which caused the evacuation of all its inhabitants. He himself had lived there with his family as a small child and wanted to pay tribute in some small way to the tragedy.
Northwest Arkansas Regional Airport Is One of the Smallest Airports in the USA
Our next in the series on Arkansas facts tells us about one of its airports. Although it covers an area roughly only 8,800 feet in length and will on average only see around 500,000 boardings a year, it still has daily non-stop jet services to most of the major cities in the USA. This is primarily because the airport is situated so close to Bentonville, home of the Wal-Mart grocery store.
Scary! Pine Bluff Is Second Only to Detroit in Terms of Crime
In 2014, Pine Bluff was named America's most dangerous small town. Figures show that for every 1,000 residents, there will be 78 crimes committed. It has a population of around 49,000 people and in 2012 there were 18 murders – this works out at 7 times the national average per capita. It is believed that over the last 30 years, 16,000 residents have left the area and settled elsewhere due to the rising crime rates and feelings of instability.
Alma, Arkansas Is the Spinach Capital of the World
Two residents of the city of Alma, George Bowles and Wolf Grulkey, came up with the idea of trying to put Arkansas on the map in an unusual way – and spinach was what they came up with. The Allen Canning Company based in Alma is already responsible for canning about 65% of the USA's spinach output. It's believed that about 60 million pounds a year of this nutritious vegetable comes from Arkansas alone.
Popular Cosmetic Brand Maybelline Has its Roots in Arkansas
The popular cosmetic and make up brand has its main headquarters in New York. However, its main manufacturing plant is based in Arkansas' capital city, Little Rock. It has been there since 1975. Maybelline is one of the world's leading cosmetics brands and it is estimated that, on average, the company sells a tube of mascara every 1.7 seconds!
Pine Bluff Was Home to the Creator of Movie Soundtracks
The penultimate of our Arkansas facts centres on a man called Freeman Owens who was born in Pine Bluff in 1890. When he was just 16 years old, he created his first 35mm movie camera and began filming early newsreels. He patented something called the Movietone sound on film process, and used it to create sounds to go over the top of moving pictures. In 1924, he sold his patent to William Fox of the Fox Film Corporation and in 1926 they launched the Fox Movietone Sound System. Although that is now world famous, its roots are firmly in Arkansas!
Yum! Little Rock Is the Home of the Cheese Dog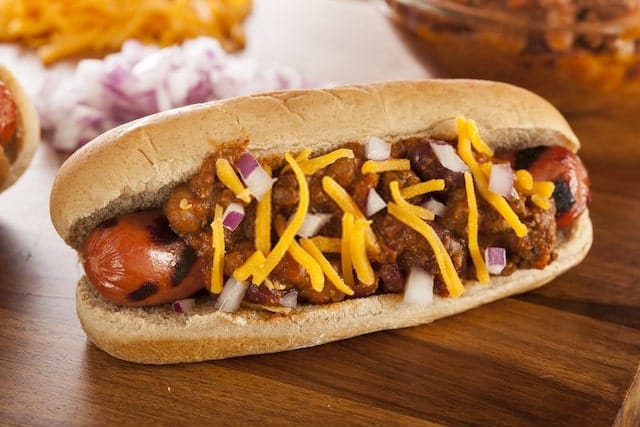 The last of our Arkansas facts tells us about a food treat created in the state. As delicious but naughty snacks go, this is one of the best, and Arkansas can claim credit for inventing the Cheese Dog way back in 1956. They were created in the capital city of Little Rock in 1956 at the Finkbeiner Meat Packing Company when a clever person there decided to insert some cheese into the centre of a hot dog make a filling snack. The rest is history!
Arkansas Facts – Facts about Arkansas Summary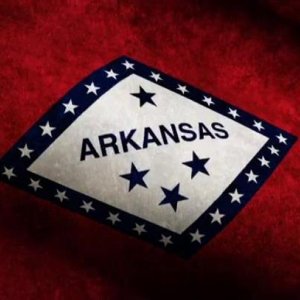 Facts about Arkansas tell us that 50% of its total surface area is covered with forest land. The cut price grocery store Wal-Mart was founded in Bentonville. It is famous for being home to Ernest Hemingway during the 1930s and also for being the world's largest producer of poultry. If chicken isn't your thing then maybe the fact that the main manufacturing plant for Maybelline make up is based in Little Rock is of more interest!