Rhode Island Facts
Rhode Island is the smallest state in the US, but do not take it lightly because most great things are wrapped in small and simple packages. The Ocean State has a diverse collection of everything noteworthy. Founded by Roger Williams after his exile, the state was believed to have been a haven led by God for him and his followers. It is also the reason why the capital is called Providence. Though it may sound too religious, Rhode Island is very welcoming to those who seek refuge and religious freedom. There are a lot of historical events that have taken place in the state, and if you're up to it, you can visit them one by one. Are you still looking for more facts about Rhode Island? If yes, then here's what we've collected for you to enjoy.
Quick Facts
Essential Facts
Interesting Facts
Rhode Island holds the title as the smallest state in the US.
Massachusetts took away its award for the longest state name.
The coastline of Newport stretches out to 400 miles.
It was one of the original US colonies.
Connecticut, Massachusetts, and New York, are the states that surround Rhode Island.
Rhode Island was the first state to abolish slavery.
Expelled from Massachusetts for his religious beliefs, Roger Williams founded Rhode Island.
You can find Tuoro Synagogue in Newport, Rhode Island.
Rhode Island was the last colony to become a state.
Roger Williams aimed for the state to have religious freedom for everyone.
Providence houses the first Baptist church in the US.
The state's bird is the Rhode Island red chicken.
Sailing camps for children are in demand here during summer.
Newport's White House Tavern ranks 10th as the oldest restaurant in the US.
Watch Hill cradles the oldest carousel on the beachside.
Slater Mill is one of the first mills that still stands in Blackstone River.
Rhode Island has a haunted house that inspired The Conjuring.
People believed that Mercy Brown is a vampire. Her grave is located behind a Baptist church in Exeter.
The forest dominates the state's space at 59%.
The religious persecution led Williams to name the state's capital Providence.
Roger Williams believed that they were fated to find this place as a blessing from the religious banishment from the Massachusetts Bay Colony. As a result, he named the place Providence, to honor God's merciful providence. The Church of England convicted him of sedition and heresy when he declared that the church was infested with corruption, resulting in his exile.
The state's capital building has a self-supported marble dome.
Rhode Island's state capital is located in Providence, designed by McKim, Mead, and White. Its made of white Georgia marbles, 15 million bricks, and 1,309 short tons of iron floor beams from 1891 to 1901. The dome of the statehouse features the fourth largest structural-stone dome in the world. Coated in gold, the dome does not only flaunt beauty but also supports a statue of the Independent Man.
Rhode Island's
state shell is a Quahog.
People in Rhode Island enjoy clamming for Quahog in the shallow coastal waters. Americans have been enjoying these delicious hard-shelled clams native to the eastern shores of North America, especially in Rhode Island. It's no wonder why the state adopted Quahog as its state shell on Jun 30, 1987. Native Americans process their shells to form beads that they use as money.
You should try stuffie when in Rhode Island.
Rhode Island offers a variety of mouth-watering dishes, from their famous calamari to their lobster ravioli, but when visiting the state, trying a stuffie is a must. Usually stuffed with Portuguese sausage, Chourico, herbs, and bits of bell peppers, stuffy is an exclusive delicacy in Rhode Island.
Quahog is also a fictional town on Family Guy.
Are you a fan of the animated comedy show, Family Guy? Guess what, the town that they're living in is a fictional city in Newport County, Rhode Island. The Griffin family, together with the other people in the show, live in Spooner Street. There is even a bus for tourists that would take you to the fake Family Guy town of Quahog, Rhode Island. How's that for fun Rhode Island facts?
Cap guns are illegal in Rhode Island.
As of May 5th of 2021, the state has defined all non-powder guns as firearms to ensure public safety. So far, it has proven very effective since the state ranks fifth with the lowest gun death rate among the other states of America. The state legislators have gone to the extremes to prevent gun-related incidences by restricting untraceable and undetectable firearms, and pouring budget into non-violence intervention programs.
You cannot race a horse down a highway in Rhode Island.
A lot of people might find this particular law amusing, but it was a thing in 1798. This law states that it is illegal to meet another person and engage in horse racing or test the speed of a horse on public highways. However, according to House Majority Whip, John Edwards, it is now the time to remove some of the silliest laws that cause confusion and a choke in the economy.
Newport was the location of the first polo field in the US.
The initial match of the International Polo Cup took place at the Westchester Polo Club in Newport, Rhode Island in August of 1886. The state also cradles a lot of elegant sports events, such as America's Cup yachting champions, the US Open Tennis Championships, and the US Open Golf Championships. Watching the games and cheering for their team with friends, or alone with a beer, would be such bliss for anyone wishing to relax.
Jackie and John F.
Kennedy got married in
the colonial city of Newport.
The young couple, Jackie and John F. Kennedy tied the knot together at St. Mary's Church in Newport on September 12, 1953. A lot of notable personalities from different industries attended the wedding. John was still the Massachusetts Senator and would later become the 35th president of the United States, making them the youngest president and first lady in history.
Fort Adams
is the largest fort on the US east coast.
Named after the late president John Adams, the fort is a former US Army post located in Newport, Rhode Island. After the war of 1812, it was decided that the original Fort Adams was inadequate and the need for a much larger fort came into view. Brigadier General Simon Bernard designed the new and complicated fort that took 30 years to complete.
Rhode Island has a few islands.
The state has 32 islands, but there are seven among them that are a must to visit, namely Aquidneck Island, Conanicut Island, Block Island, Goat Island, Rose Island, Prudence Island, and Coasters Harbor Island. Each of the islands has its own charm that would surely make your visit worthwhile.
Block Island has the United State's first offshore wind farm.
It can generate enough electrical power to light up 17, 000 homes. Rhode Island features the largest project inspired by utilizing renewable energy for commercial use. The construction of the five wind turbines started in the late summer of 2015 and it went fully operational as the first offshore wind farm in December 2016.
Coffee milk is Rhode Island's official drink.
Coffee milk tasted so delicious that Rhode Islanders voted it as the state's official drink on July 29, 1993. Many are still debating about its origin, but people say that it has more Southern Italian roots. Autocrat has been making coffee milk for a very long time and would add their special syrup to milk to make its state's favorite beverage.
People in the state have Italian heritage.
You can ask the Rhode Islanders themselves and most of them would tell you their Italian heritage. Visitors would view the state as the most Italian state in the US. The state has 18.9% of its population having Italian ancestry and you can find the majority of them in Johnston, Cranston, and Providence.
The state has a
main Italian section on Federal Hill.
You don't want to miss the full Italian dining experience when visiting Rhode Island. Enjoy dinner outdoors with the fantastic evening ambiance on Federal Hill. At the DePasquale Square, there are performances where you can sing and dance along around an Italian-style fountain.
Rhode Island has 21 lighthouses.
The lighthouses stand to serve as a guide for mariners for many years, and the state happened to have a lot of them. Currently, 21 of them are fully functional and have been keeping boats away from coastal accidents. The state's lighthouses do not only offer rich history, but also gift shops where you can get souvenirs to remind you of the wonderful time.
Ida Lewis Lighthouse in Newport is the only one named after a person.
The lighthouse was named after a brave woman, Ida Lewis, who took her father's lighthouse duties after suffering from a stroke. She became widely known for her legendary rescue of at least 18 people from the bay during stormy weather. Her courage and heroism have left a mark in people's hearts, making her the most prominent lighthouse keeper in America.
The headquarters of Hasbro Toys is in Pawtucket.
Pawtucket houses the headquarters of Hasbro Toys, where they bring forth a team of more than 5,000 people from different countries. Their work is to provide children, fans, and hobbyists with the toys they produce and distribute globally.
There are many mansions in Newport.
The super-rich tycoons of New York and Philadelphia built their so-called, cottages as summer homes in Newport, Rhode Island. They are the Rosecliff, Marble House, The Breakers, the Elms, Rough Point, and many more. You can also visit these cottages and get fascinating and jaw-dropping tours. They also host events like parties, balls, and special performances every holiday.
Doris Duke's money got her away with murder.
Doris Duke was one of the richest women in the world who accidentally killed her ex-lover by running him over with a car and causing him brain hemorrhage, multiple fractures, and internal injuries. Eduardo Tirella opened up as gay and had planned to leave her to pursue a career as a designer in Hollywood. Duke also has past issues that involved hurting her lovers, like stabbing her ex with a butcher knife, for example.
Donut shops can be found everywhere in
Providence.
Providence metropolitan area offers a wide variety of choices for donuts since the town was cited to have a large number of donut shops per person in the country as of January of 2010. If you're all into coffee, donuts, and relaxation, then your visit to Providence would surely be filled with exciting visits to these shops all day.
The people believed that a mayor made Providence as it is now.
Surprisingly, the people of Rhode Island have actually reelected a convicted felon as mayor. Even though former mayor Buddy Cianci served time in prison for corrupt activities between his first and second term, a lot of people still believed that he was the reason for Providence's success. His supporters believed that his projects, like keeping the waterfront clean, beautifying the city, bringing a hockey team, and many more, made the town more vibrant and attractive to tourists.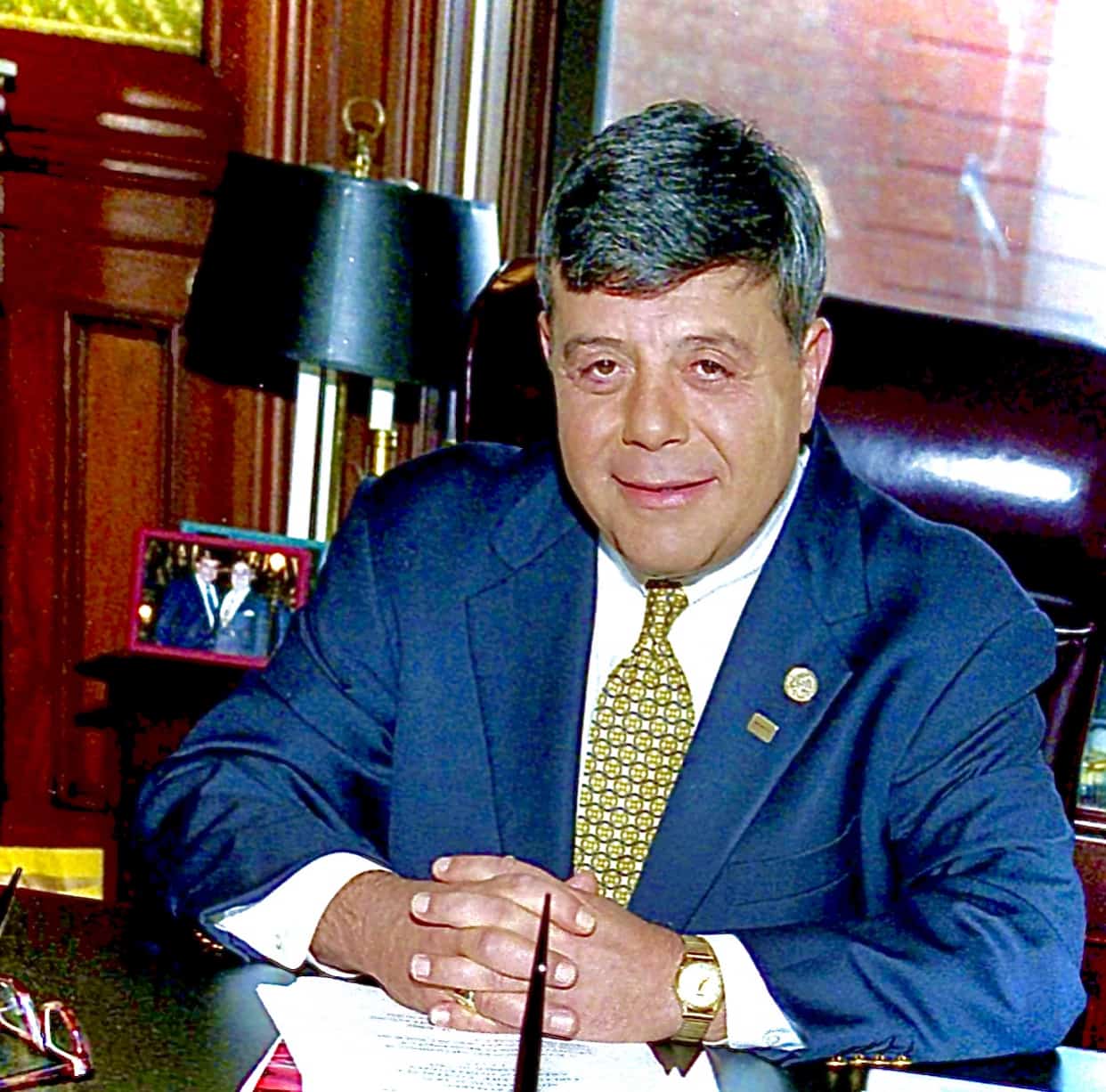 Many famous people are from here.
HP Lovecraft is known for literary works such as the Call of Cthulhu and The Shadow Over Innsmouth. You'll definitely be surprised to know that he was born in Providence. Award-winning actress Viola Davis also started her acting career in Central Falls, Rhode Island. Other notable personalities from the state are James Wood, Meredith Vera, and Debra Messing.
There is an HP Lovecraft museum in Providence.
HP Lovecraft gave birth to a genre that is mixed with science and horror fiction called cosmic horror. His literary works have inspired a lot of people to become authors and artists, and it even took a huge wave of impact in pop culture. The museum welcomes guests with a collection of weird tales and arts that are related to the works of HP Lovecraft.
Central Falls is the smallest city in the smallest state.
Central Falls is claimed to be the smallest city in Rhode Island. What is so mesmerizing in Central Falls is that all people living there are very close to a lot of parks and green spaces. If you had a tiring day at work, you can get a breath of fresh air within a 10-minute walk.
People named it
the Ocean State.
The state has been using its nickname, the Ocean State, since May 4, 1776. Little Rhody has also been used since Rhode Island is the smallest out of all the 50 states in the country. People also call the state the Plantation State, but there is a possibility that this nickname will be dropped soon if voted out by the majority of Rhode Islanders.
Hope is Rhode Island's state motto.
The state adopted its motto from a biblical phrase in Hebrews 6:18 to 19. The verse talks about how hope is an anchor of the soul, and relates to Roger Williams' religious exile in 1644. He and his followers believed that God led them to the place. The state's seal contains the word hope and a symbol of an anchor.
Samuel Slater's mill opened a lot of opportunities in Rhode Island.
Rhode Island became a pioneer in manufacturing in the late 18th and early 19th centuries. This is thanks to Samuel Slater's innovation to create the first-ever water-powered cotton spinning machine in Blackstone River in the state. Slater's factory is also one of the first successful cotton mills in the country. His creation helped push Rhode Island to lead in textile production in the 1800s.
Rhode Island is the smallest state in the nation.
The Ocean State is like a small parcel of land if you compare it to other states in America. In fact, you can fit 425 Rhode Islands in Alaska. However, Rhode Island sits in second place for the most densely populated state in the country, while New Jersey leads the ranking. Although it might be the smallest state, it is still one of the best places you can visit.
Dutch explorer named the state Red Island.
Adriaen Block looked at the island's red clay which lined the shore and named it Roodt Eylandt. Rhode Island became what it is today as British rule altered and anglicized the name. He also discovered Hell Gate when he was exploring Long Island Sound and the Connecticut River while also voyaging along the Massachusetts coast and Boston.
A colonist named Rhode Island.
There is also another take on how the state was named. Apparently, Giovanni da Verrazzano compared the island to the land he discovered on the Greek island of Rhodes. This inspired Roger Williams to name it Rhode Island. The rest is history. If we think about it, the two origin stories are quite believable, but which is the truth?
Providence suffered heavily after World War II.
The city's once prosperous vibe quickly faded due to World War II. After the historical war, Providence was infested by crimes and suffered from population decrease. In hopes of restoring its former glory, it renovated its cultural sites, which led to the reblossoming of Rhode Island's tourism industry. The Ocean State is now renowned to the LGBT community and has reclaimed its title as one of the most popular tourist destinations.
There is Rhode Island in the state of Rhode Island.
There is an actual island named Rhode Island within the smallest state in the US. The people also call it the Aquidneck Island, and it is occupying an area of 44 sq mi. This island holds Portsmouth, Middletown, and the beautiful city of New Port.
The state has the nation's oldest one-room schoolhouse.
Rhode Island also houses the oldest one-room schoolhouse in the United States, which was constructed in Portsmouth in 1716. The Southernmost School opened in 1725 and is the only one standing out of the two original schoolhouses in the state. Some of the furniture, displayed in the school today as part of a museum, is still intact.
A 12-year-old launched the American straw hat industry.
It is inspiring to see how small things can turn into something surprisingly big in perfect timing and dedication. This happened to Betsey Metcalf when her curiosity to make inexpensive straw hats became an industry that employed a lot of people in Providence, Rhode Island in 1798. The fashion accessory became a hit to a lot of people and had opened a lot of opportunities.
Bristol is home to the oldest continuous Fourth of July parade.
Bristol's Fourth of July parade was founded in 1785, and it is part of the oldest Fourth of July celebration in the US. Rhode Island features the historic annual celebration that would officially start on July 14th, facilitated by a committee dedicated to the exact occasion. With this, Bristol took the nickname of the most patriotic town in the US.
The Green Animals Topiary Garden is the oldest topiary garden in the US.
The Preservation Society of Newport County has been maintaining the oldest and the most northern topiary garden in the country. Its estate covers 7 acres, and features a collection of sculptured trees, namely teddy bears, a camel, a giraffe, an ostrich, an elephant, two bears, and a lot more. The topiary garden was once owned by Thomas E. Brayton.
Newport hosted America's first circus.
Rhode Island is a place where the wealthy go for leisure in the 1770s. With the wealthy paying money for excitement, Christopher Gardner showcased his horse-riding skills and acts, which eventually made Newport the first to host a circus in the country. Gardner took his inspiration from Jacob Bates, who left people in awe by masterful maneuvers with horses.
Rhode Island is one of the 10 nicest places in America.
The global pandemic altered how we would normally do things every day. However, kindness has always been a normal disposition for the people of Rhode Island. According to Readers' Digest, it is one of the 10 nicest places in America, specifically in Belmont Market in Wakefield where volunteers help people to order and deliver their food since the pandemic started.
The state has a strong jewelry production.
Rhode Island has been housing more than 1,000 jewelry firms providing jobs to over 24,400 workers. These firms are mostly concentrated in Providence creating custom-made and fashion jewelry that ranges from low to medium prices. Rhode Island is not only a leading manufacturer of textile but also jewelry. How's that for fancy Rhode Island facts?