Twitch Facts
Twitch is currently the world's largest and most popular live streaming platform for both gamers and non-gamers. With over millions of streamers broadcasting daily, there is a little something for everyone to enjoy on the platform. 
But what is it about this platform that makes it so popular? Take a closer look at this streaming platform with these Twitch facts.
Quick Facts
Essential Facts
Interesting Facts
Twitch is a video live streaming service operated by Twitch Interactive. 

The company was introduced in 2011.

Around 81.5% of Twitch users are male. 

A person spends an average time of 95 minutes on Twitch daily. 

More than 50% of Twitch users range between the ages of 18-34.
Twitch was founded in September 2006.

The platform is currently the world's leading live streaming platform for gamers.

Twitch was introduced as a spin-off of the streaming platform, Justin.tv.

The company's headquarters is located in San Francisco, California in the United States. 

Content made by users can be viewed live or via video demand.

Creating an account on Twitch to view content is optional.

Since its release, Twitch has attracted over 35 million visitors a month. 

In 2013, Twitch only had a total of around 80 employees. 

Twitch makes up 1.8% of the total internet traffic the United States receives during peak hours.

The term Twitch gaming is the inspiration behind the name for Twitch.
Twitch's parent company changed its name because Twitch was becoming more popular. 

During peak hours, Twitch is the fourth-largest source of internet traffic in the United States. 

Due to its popularity, Twitch previously had some issues with lag in Europe. 

Its parent company designed its site to have multiple content categories.

By the end of 2013, Twitch.tv had 100 employees.
Twitch Facts Infographics

Twitch has over 15 million daily users.
The Twitch platform's daily active user count has grown significantly since early 2017. Today, an estimated 15 million users watch content daily on the platform.
This is equivalent to the combined population of New York City and Chicago.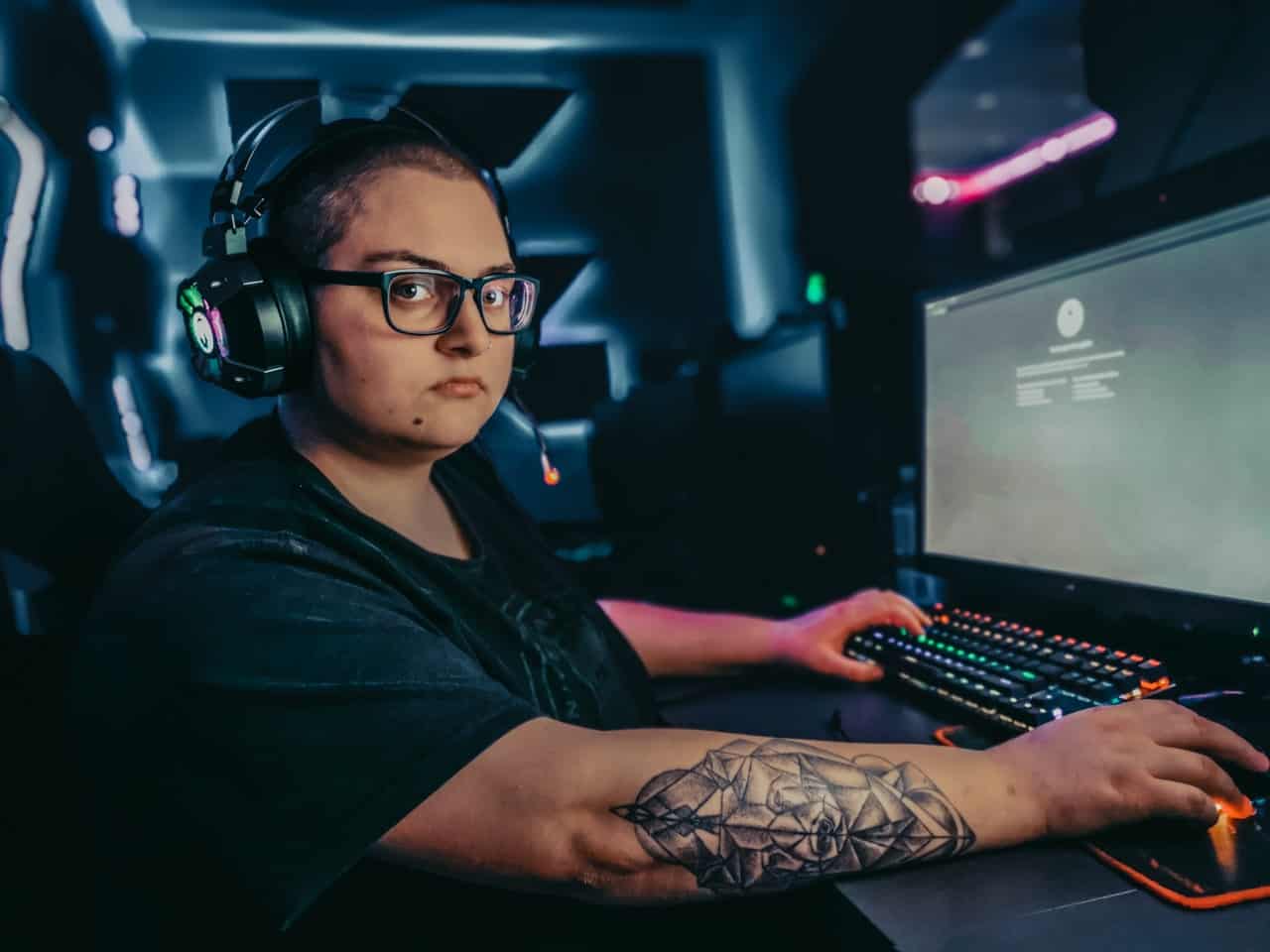 Twitch holds the record for the world's biggest live stream audience.
In 2017, a total of 436,000 viewers gathered online to watch the premiere of Bungie and Activision's Destiny 2. This has been the largest audience number on a single live stream so far, and continues to hold the record today. 
The Amazon Prime package includes Twitch Prime.
This means that along with your Prime Video memberships, you also have access to Twitch's bonus games and exclusive in-game content. This subscription comes with benefits from both platforms at the same price. 
The Twitch app is in direct competition with other social media apps.
Apart from competing against YouTube Gaming, Facebook has also launched a gaming app to keep up with the competition. However, despite the presence of other gaming apps, Twitch continues to be one of the top gaming platforms on the market.
Twitch has over 124 million videos so far.
The 2017 Year in Review stated that there were more than 124 million videos uploaded to Twitch and counting. These clips have also been viewed at a total of 1.7 billion times. 
Ninja is considered to be one of the most popular recent Twitch streamers on the platform.
Richard Tyler Blevins, better known as his online persona Ninja, ranks among the highest streamers in the community. He is well known on Twitch for his gaming streams, most especially on Fortnite.  
However, after signing a contract with Microsoft, the streaming icon switched over to Twitch's live-streaming competitor, Mixer. 
Twitch holds events for its streamers called the Twitch Rivals.
Twitch regularly holds Twitch Rivals, which is an e-sports tournament as well as an online competitive event. The event features known Twitch streamers and former professional esports players. For this event, streamers can win cash prizes of up to $4,000.
Twitch has partnerships with over 27,000 influential streamers.
These people often monetize their streams and work with other known brands. One of the biggest advantages of being a Twitch Partner is that these streamers are entitled to a share of the advertising revenue.
Some of these streamers also make a profit by selling merchandise through official Twitch channels.
Registered Twitch users can download live stream videos.
Regular accounts on Twitch have two weeks to download their videos before they are automatically deleted from the platform's servers. However, Twitch's partner accounts have a much longer time-frame before their videos are deleted. 
Twitch Sings is only available through PC or Mac.
Twitch Sings lets users live stream vocal performances. The app is available and free to play on any desktop or laptop device.
The app also allows users to interact with others and sing and record duets together.
Every month, the number of Twitch broadcasters ranges from 2.2 to 3.2 million.
Since 2017, the platform has received a steadily rising rate of streams each month. Twitchtracker also states that the number of broadcasters per month has increased by 59.05% since the end of 2017.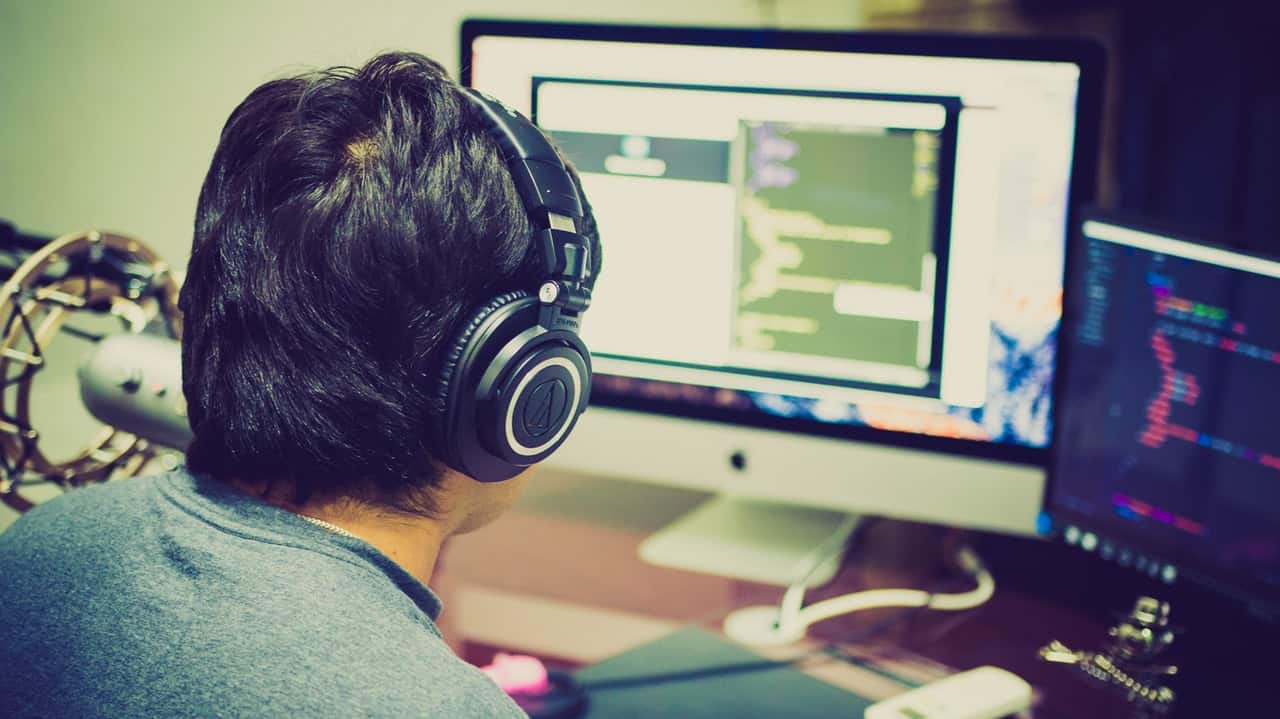 The Kappa emote is the most popular emote on Twitch.
The emote is an icon of a former Justin.tv employee charged with setting up the chat client for the site. Most users use this emote to express sarcastic replies during a stream. 
The Kappa emote is so popular that Caldwell states that it is almost a rule to know what it is. 
The Twitch Launcher is a collection of Minecraft Mods.
This launcher gives players access to a collection of Minecraft community mods used to customize and tweak the game's graphics and designs. This Launcher is also known as the Curse Launcher. 
With different Mods, a player can freely change skins and other elements of the game to look like whatever they please.
Around 355 billion minutes' worth of content is watched daily on Twitch.
In 2017, Twitch data revealed that users spent a grand total of 355 billion minutes watching live streams. Among the popular games at the time include Battlegrounds, Fortnite, Destiny 2, and Call of Duty. 
Twitch Prime awards subscribers with exclusive in-game loot.
Each month, subscribers of the premium service receive awards for their loyalty in the form of exclusive in-game merchandise. The package also includes games for the user to enjoy even if they choose to cancel their subscription. 
Twitch developed a biannual convention called TwitchCon.
Much like the platform, this convention is dedicated to the live streaming community. This convention serves not just a treat for fans, but also provides ways for streamers to improve by interacting with their fans in person. 
The convention normally spans three days. Visitors may opt to attend all three or only one of the three available days. 
Over $30 million has been raised for charity on Twitch.
In 2017, Twitch announced a total $30 million raised for over 100 charities. A few of the biggest streamers to contribute the most include Games Done Quick, GuardianCon, and Player Unknown. 
During its first leg, Twitch made clear that one of its biggest goals was to help others. From there, thousands of talented streamers fulfilled this purpose by supporting these causes.
The purple Twitch logo symbolizes the energy and enthusiasm of the Twitch community.
The Twitch logo, officially known as The Glitch, features a vibrant purple representing one of the rarest colors in the world of art. However, this re-design of the logo is meant to represent the Twitch community and its vibrance.
Streamers need to know their Stream Key to broadcast.
The Stream Key can be found in the upper right page of the user's dashboard upon logging in.
Clicking this icon from the channel tab gives users access to the platform's streaming tools that can help you start your broadcast.
League of Legends is one of the most popular games on Twitch.
In 2019, League of Legends ranked as the most popular game for attracting over 125.65 million hours of watch time on the platform. With its recent 10th anniversary and League World Championship tournament, viewership from September to October increased by 62%. 
This indicates that fans of the game were growing in anticipation of the tournament set in November. 
The Twitch desktop app includes numerous features that the web or mobile client doesn't have.
Unlike Twitch web, the Twitch desktop app supports voice and video calls. It also features friend sync so you can immediately access all of your Twitch contacts, as well as providing a few servers unavailable to the web client. 
The desktop app also features more exclusive games and content.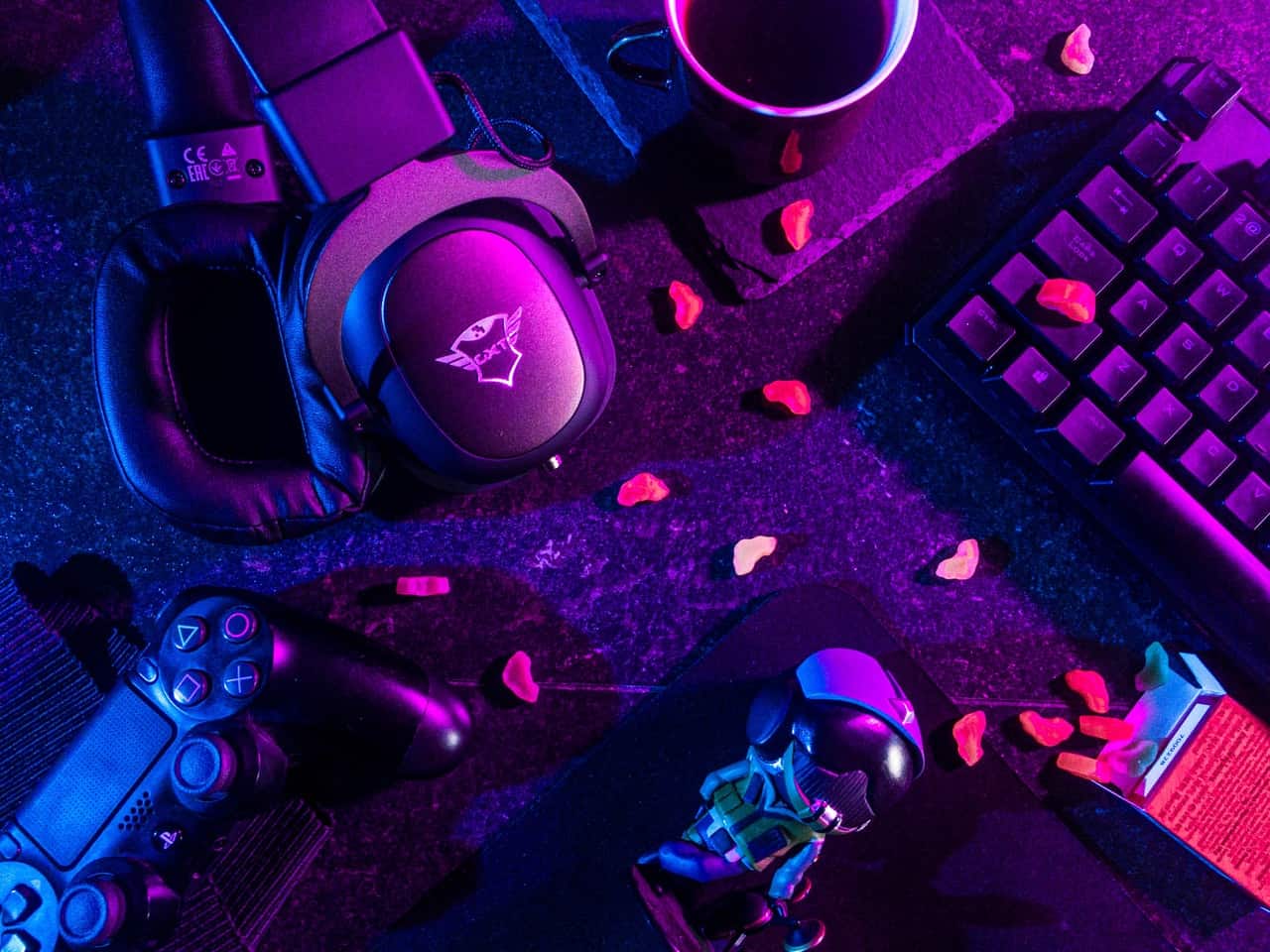 There are a total of 220,000 Twitch affiliates and counting.
During the first year of its affiliate scheme operations, Twitch granted 220,000 users affiliate statuses in 2017. These affiliate users were tasked with reeling in as big of an audience as they can to gain traffic on the platform. 
Over the last eight months of 2017, these affiliates were able to broadcast 34.5 million hours worth of content.
Twitch subs are a monthly form of payment made to Twitch Partners.
This is a method used by viewers to support the streamers that they follow. Subscribers are given several exclusive advantages such as special emoticons.
Twitch subs are also a way for the broadcaster to make money off of streaming. One key factor to note on this platform is that subscribing and following streaming is not the same.
A popular Dungeons and Dragons game called Critical Role is streamed on Twitch weekly.
Critical Role is a mix of both modern gaming and weekly D&D. Each of the episodes normally lasts around 3-5 hours, maxing out at 6 hours on some rare occasions.
The rise of D&D streaming has also allowed players to spice up their gameplay and how they approach the concept of roleplaying.
Around 21% of the content watched on Twitch is eSports.
Marketing research has stated that eSports accounts for over one-fifth of the platforms viewing rates. It has also become one of the largest drivers in video traffic on the internet. 
Over the years, the influence of online gaming has only continued to rise. It has also caused some brands to redesign their industry to accommodate the growing market.
Around 21.32% of Twitch viewers are from the United States.
According to SimilarWeb, Twitch streams make up over three times the traffic in the U.S. than any other country. Russia is ranked second in terms of visitors on the platform which rates at 6.66%.
The site also states that Twitch receives traffic from over 249 countries.
Twitch uses 2-factor authentication to secure your account.
With the rise of cyber crime, Twitch has only continued to ensure the best security they can for their users. The streaming platform now supports two-factor authentication for all of its apps and web clients. 
Users may now choose several ways to secure their accounts such as SMS confirmations and emails.
There are numerous requirements for becoming a Twitch Affiliate.
If your goal is to become one of Twitch.TC's many affiliates, a user must first meet the minimum requirements. Users must have a total of 500 minutes minimum in the last 30 days and as well as a minimum of 7 unique broadcast days in the same time frame. 
A user is also required to have over 3 viewers in each stream and over 50 followers to be qualified for affiliation.
Twitch panels are a popular way for streamers to interact with viewers.
Twitch panels not only allow a streamer to organize their screen, but they may also show significant data. This tool can help streamers better understand and interact with their viewers. 
Different panels also have different designs which can help streamers better stand out from the crowd and attract more unique viewers. These panels can also help establish your brand and personality as well.
Twitch releases a yearly official facts sheet.
This fact sheet reviews how the platform has progressed over the past year. By keeping track of its statistics, Twitch can continuously improve its platform for its growing community.
Twitch Stocks allows you to buy and sell online streamers.
There is an online game on Twitch that allows you to buy and sell your favorite to least favorite Twitch streamer. Twitch Stocks presents its users with an opportunity to invest in the social streaming platform.
This is also used by many other users as a way of introducing themselves to the stock market without losing anything.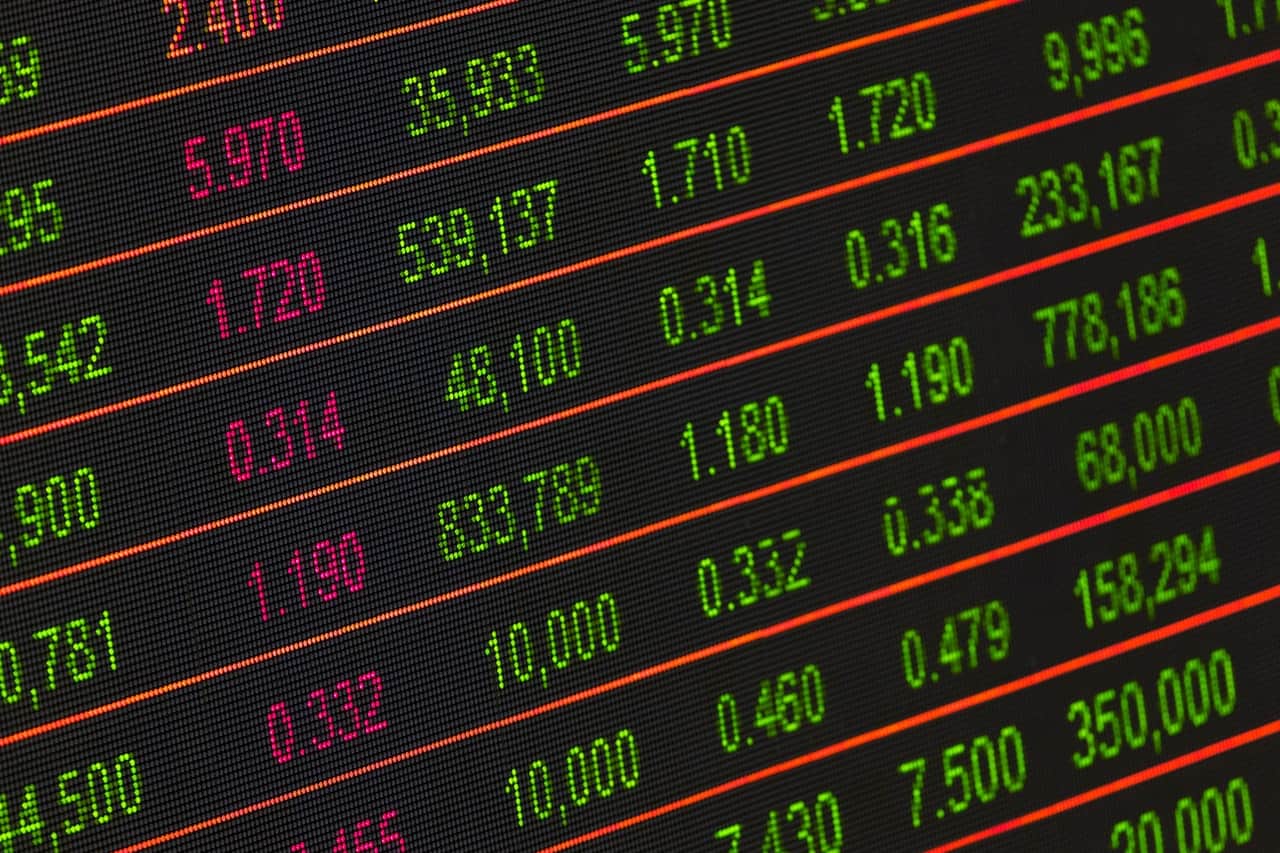 Twitch streamers can host another person's channel live.
Twitch host mode allows the broadcaster to hold another channel's live stream on its page. This is done by using an embedded player on another website that works directly onto Twitch.
This feature is normally used to promote others streamers as well as themselves for better marketing.
The live streaming platform is owned by Amazon.
Twitch was founded by Emmet Shear, Kyle Vogt, and Justin Kan in 2006. After being acquired by Amazon in 2014, the streaming platform is now a subsidiary of the company.
The peak viewing time on Twitch is at 4 pm Eastern Standard Time.
This timeframe is when Twitch has the most active members online. Alternatively, 4 am Eastern Standard Time is when Twitch viewership is at its lowest. 
Viewers can donate to streamers in the form of bits.
Twitch bits are essentially the streaming platform's currency. Viewers can buy Bits at the starting price of $1.40 for 100 Bits. 
These can be spent on the platform on streamers as donations. Currently, Twitch can only accept payments through PayPal and Amazon.
The Twitch community creates multiple guides and builds for gamers.
Many streamers on the platform play several multiplayer games online such as League of Legends and Call of Duty. Often, viewers will use these streamers and learn from their gameplay to improve their own. 
Often, streamers will also explain their gaming techniques and teach others how to win with their own strategies.
The Twitch terms of agreement are strictly implemented.
Twitch implements strict policies to prevent harassment and any sexually aggressive behavior. As such, the platform strictly monitors the content being streamed on the site constantly.
Twitch also warns that it will remove any clips and or videos that violate its guidelines.
Eleague's Counter-Strike Global Offensive Major Grand Final marked a new milestone for Twitch.
This event set a record for Twitch's viewer statistics. At the event's peak, over one million people were tuning in and watching the event simultaneously.
Twitch drops allow you to grant in-game rewards to the community for watching streams.
Streamers can reward viewers by giving them exclusive in-game rewards called drops. They can also be given beta keys as part of a streamers announcement event. 
These rewards will help entice your viewers to watch your streams or reconnect with an existing player base.
You can filter topics on stream to see what is currently popular.
Often, successful streamers will look for opportunities to improve their brand. One technique making sure to talk about trending topics that are relevant to the audience. 
This not only adds a bit of flavor to your usual routine, but it is also a fresh way of giving your audience new content.
Twitch has an e-sports directory.
Due to the rise in popularity of online gaming, Twitch has dedicated an entire directory just for esports. This directory now allows viewers to easily find the biggest live esports competitions in just a few clicks.
In 2018, Fortnite was the most popular game streamed on Twitch.
After surpassing League of Legends, Fortnite became the hottest game to stream not only on Twitch, but on other streaming platforms as well. Fortnite also owes its success to its mobile release helped increase its active player count. 
Twitch Plays Pokemon is a live stream channel that viewers control.
Twitch Plays Pokemon (TPP) is a social experiment and channel that live streams old Nintendo Pokemon games. The game is played by following the commands that viewers input into the chat. 
It took a total of 16 days, 7 hrs. 50 mins and 90 seconds for Pokemon Red to be beaten on stream. This was accomplished with the help of the combined efforts of thousands of viewers on Twitch.
Twitch streamers can check their chat logs and other users' information.
Twitch streamers and mods have the freedom to check their chat logs and other information on their videos. This feature also allows the streamer to see all the comments and content of a selected viewer. 
Third-party programs also allow the streamer to see live chats on the stream to better interact with their viewers.
The ideal size for a Twitch banner is 900 px by 480 px.
However, despite this being the ideal banner size, Twitch recommends at least an image with 1920 px x 480 px measurements. This ensures that the quality of the image is maintained even with larger screens. 
Twitch affiliates can make customized emotes.
One of the benefits of a Twitch Prime subscription is being able to make and customize your own emotes. There are several ways you can make your custom emote which includes hiring an artist to design your icon for you. 
Once you've uploaded your custom emote, it will become an exclusive emoticon available only on your channel. How's that for a stylish Twitch fact?
Twitch views come from Twitch pages and products.
This mainly refers to followers, browse pages, and external sources. Twitch streamers can view these details to further expand their analytics. 
Many people promote lurker behavior on Twitch.
Lurking is the act of opening someone's stream and leaving it on mute in the background. This makes it seem as if there is a viewer actively watching a streamer broadcast. 
While this may be a dishonest way of gaining views, most people do not necessarily see this as a bad thing. Lurking is only considered to be beneficial for smaller streams rather than larger ones.
Users with the mobile app are sent Twitch alerts when people they follow are live streaming.
Downloading the mobile app is a good way of keeping up with your favorite streamers no matter where you are. These notifications are only available on the mobile app.
There are over 9 million channels on Twitch.
Twitch's user rate has gone up significantly since 2019 and its previous years. With an increase in users, the amount of content on the platform only seems endless. 
There is now an average of 64 thousand simultaneous broadcasts occurring at any time.
Streamers use raids to help send their viewers to another live channel.
Raids are a way for streamers to help each other gain an audience and grow. When one channel is about to stop streaming, the broadcast is continued on the second streamers channel.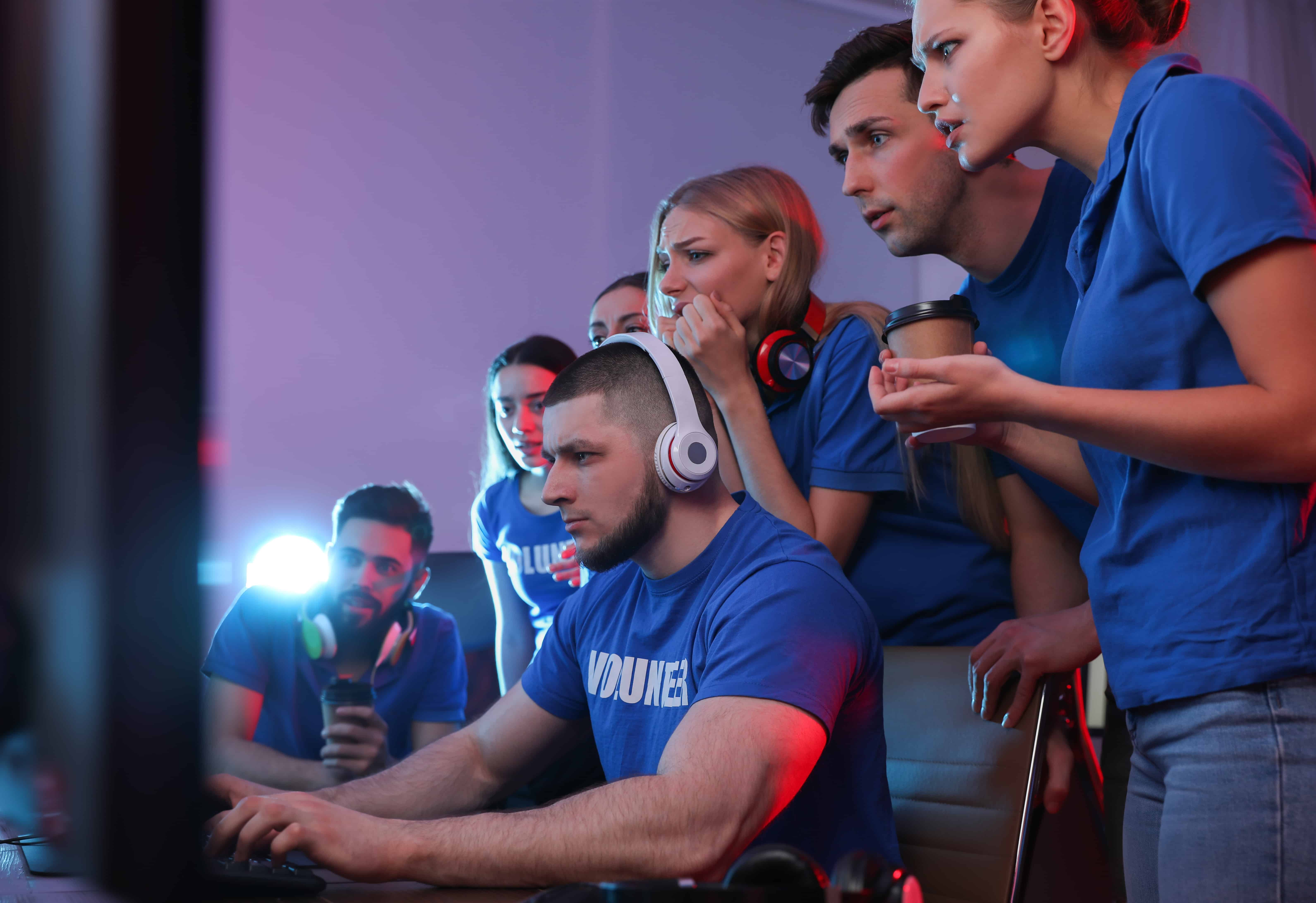 There is a minimum requirement for streamers before they can make a profit off their content.
According to Twitch's terms of the agreement, a user needs to meet a minimum amount of streaming hours and a minimum audience for 30 consecutive days. Users can also make money through Twitch Bits donations from their viewers. 
Users need to make a minimum of $100 before they can pay out through either PayPal or Amazon payments.
The viewer count notifies the number of devices that are watching your live stream in real-time.
These views can be counted towards the official mobile apps, desktop app, and web client. This means that if you watch the same live stream on Twitch with three different phones, it would count as three different views. 
Twitch's newest competitor is Mixer.
Twitch is considered as the world's most popular live-streaming platform. However, with Twitch's biggest user, Ninja switching over to their competitor, Mixer, Twitch now has to look for new strategies to consecutively stay on top. 
The most common error code users experience on the platform is Twitch 2000.
This common error means that the app of the web client is experiencing a Network Error. Usually, an unsecured network connection causes this error.
A common solution for this problem is by refreshing either the app, browser, or your internet connection.
Twitch offers global internships.
Younger generations will be pleased to know that Twitch now offers internships for those inspired to take on careers within the industry of live streaming. Twitch offers several internships ranging from engineering to data science. 
The programs are also available in major locations across the globe such as Tokyo, New York, London, and Canada.
Twitch Turbo removes all ads and companions while watching streams.
Twitch Turbo is the only way for users to have an ad-free experience without making use of an ad blocker. Additionally, it also gives users an expanded emoticon set and custom colors for their usernames. 
Streamers are also given an extended time before their broadcasts are deleted. Lastly, Twitch Turbo users are given priority with customer support.
The Twitch Inspector feature allows you to test your stream before going live.
The Twitch Inspector analyzes and assists in troubleshooting the user's internet connection as well as encoded related issues. This tool also allows users to inspect which bitrate works best for their streams.
Users can change their username every 60 days.
Twitch allows their users to change their username once every two months for free. However, streamers will lose their stats after changing their name. 
To avoid losing this data, export your data ahead of time before changing your name.
On average, a streamer on Twitch can make around $3000 - $5000 monthly.
A stream that meets all the minimum requirements to be a Twitch affiliate can earn as much as $3000 a month by streaming 40 hours a week. This earning also includes ad revenue and money made from subscriptions. 
Over 62% of content on Twitch uses English.
The United States ranks first in terms of viewer statistics for Twitch. Additionally, the UK is also on the near top of the list. 
Because of this, it is no surprise that English is the most dominant language on the streaming platform.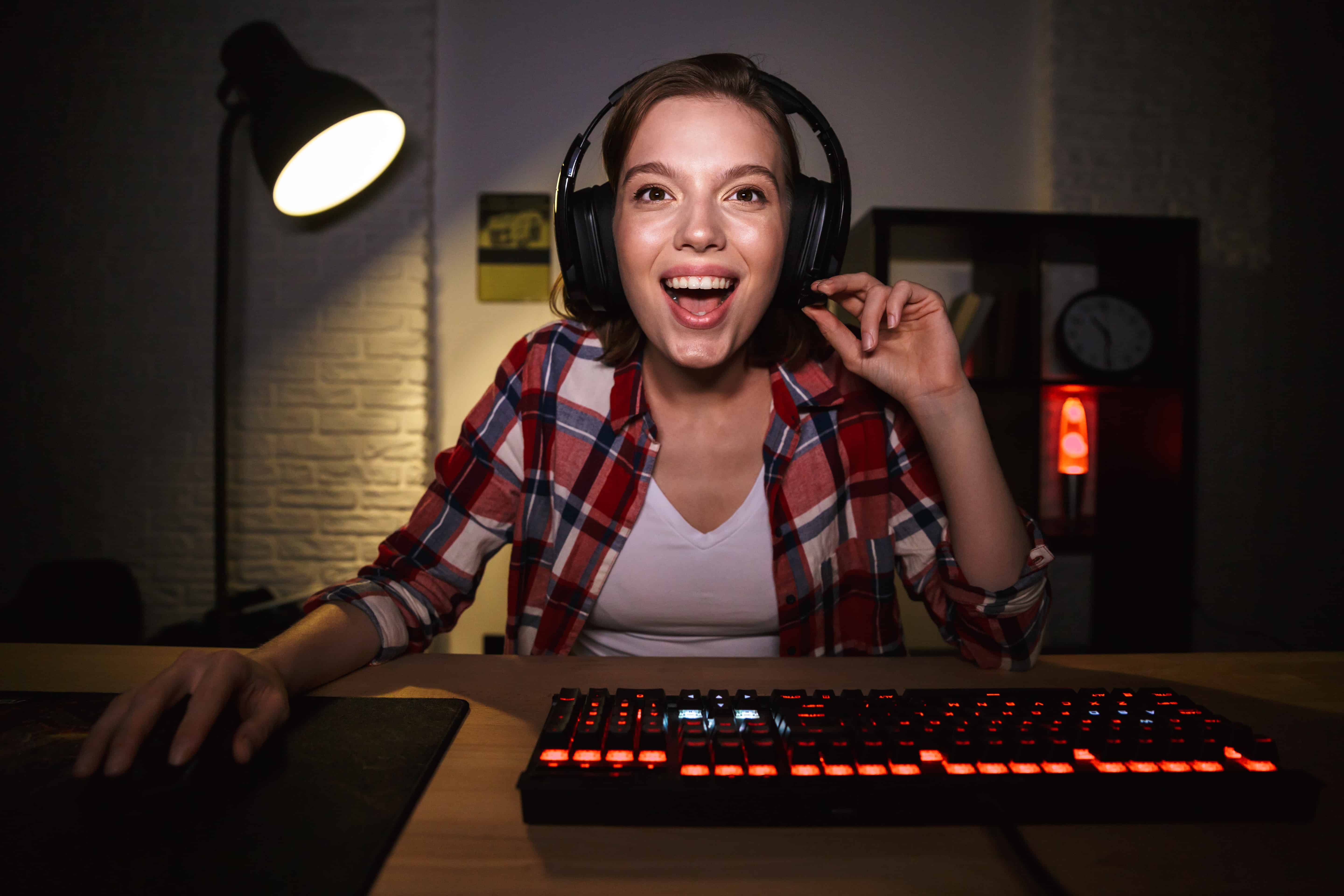 Twitch.tv was created by Justin Kan and Emmett Shear.
Originally, Twitch was founded in 2005 as Justin.tv. The idea was pitched by Justin Kan who wanted a site that would allow them to stream their lives around the clock. 
The site received a mixed initial response until they were hired by a specialist to stream a video game. Since then the platform has been dedicated to game streaming.
Over 3 billion hours of Twitch content were watched in the first quarter of 2020.
Due to the Coronavirus pandemic, Twitch views in 2020 have set a new record. The first quarter of the year recorded over 3 billion hours of content watched and over 121 million hours worth of streams broadcasted. 
The Coronavirus pandemic increased Twitch's total watch hours by 23%.
Compared to the previous quarter, Twitch's viewership rates have increased by at least 23%. Additionally, compared to other streaming platforms, Twitch continues to stay at the top by a large margin.
Gaming content is the most popular on Twitch.
There are many aspects of Twitch's success. However, one of the key factors that differentiate it from other streaming platforms is that it encourages unpolished and unfiltered content. 
This is seen most frequently in gaming streams where both viewers and broadcasters can interact with each other and the community at large. Some of the most popular games played on Twitch today include League of Legends, Valorant, and Counter-Strike.
Amazon bought Twitch for $970 million.
At the time, Twitch only had a little over 55 million users in 2014. However, more and more users had been spending more time on the platform and hosting live streams with each other which boosted its popularity. 
By then, Amazon was already indicating its plans on buying the Platform. The original price Twitch was to be sold for was said to be $1 billion but then later on settled for $970 million.
Riot Games ranks among the highest-viewed Twitch streamers.
In 2019, Riot Games' Twitch channel ranked first in accumulating the most number of hours watched for the year. The official channel was involved in nearly all major gaming events for the year. 
Additionally, the channel also allowed its viewers to view international games and championships.
Blizzard Entertainment signed a 2-year contract with Twitch.
2017 marks the year Twitch signed a two year deal with Blizzard Entertainment stating exclusive third-party streaming rights on the platform. Twitch Prime users were also rewarded exclusive in-game content for games such as Overwatch, Hearthstone, and Heroes of the Storm. 
The contract was stated to be worth approximately $90 million.
Twitch wants to promote to more diverse demographics.
Primarily, the streaming platform aims to appeal more to female games to increase their female user's ratio. This strategy was imposed by adding other channels onto the platform apart from gaming. 
While this has attracted more female users to stream on the platform, many women are still hesitant to join the streaming community due to harassment concerns.
The Alexa rank placed Twitch.tv as the 34th most popular website online.
As of April 2020, Twitch.tv has currently ranked the 34th most popular website on the internet. Generally, websites with high rankings on Alexa Rank are considered to be more profitable and attract more advertising opportunities. 
Because Twitch is ranked among the top 50 websites, it is also considered as one of the most relevant websites today.
Around 35% of Twitch views are watched on mobile.
Due to the rise in popularity of mobile devices and tablets, most people now prefer to have access to all of their apps on their phones rather than on a computer. The same can be said for 35% of Twitch users that watch streams on their mobile devices. 
However, the majority still chooses to watch gaming on a larger screen to ensure that they do not miss out on tiny details that happen.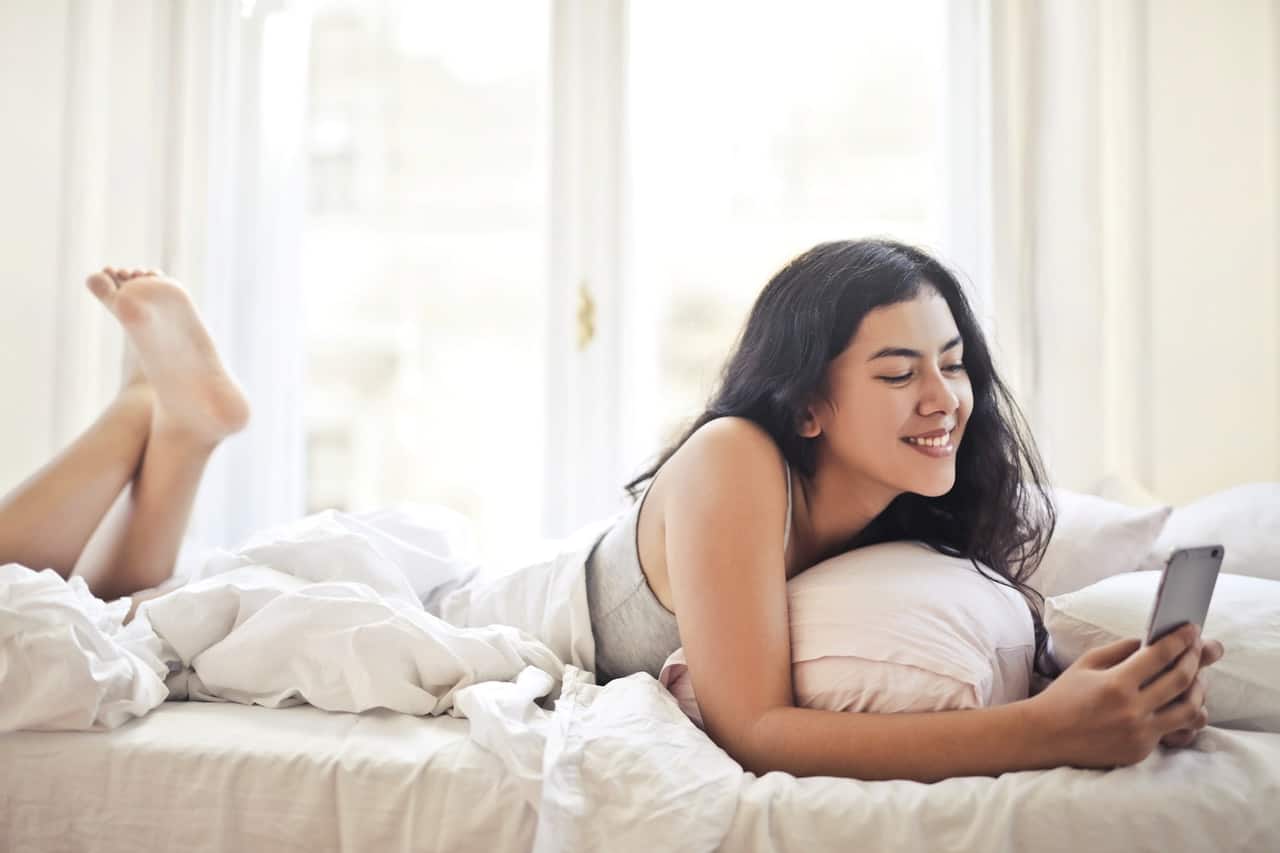 Twitch's in-app tipping service generated $6 million.
In 2016, Twitch introduced the cheering system which allowed users to tip their favorite streamers. Users can give streamers bits as a form of payment or donation to show support. 
One bit is equivalent to one cent. During this same year, over $6 million were accumulated by users all over the world.
Twitch.tv has more than 124 million clips online.
These clips have also been viewed over 1.7 billion times in 2017. Since then, the platform only continues to grow with more users and affiliated members joining each month. 
Over 153 million total Twitch whispers have been sent since the launch of the feature.
Whispers allow Twitch users to have one-on-one conversations with another person on the platform when chats are overcrowded. These messages remains between the two parties and hidden from the rest of the people in the chat room. 
Since its launch in 2015, over 153 million whispers have been sent to users all over the world.
There are over 1 million free Twitch Prime channels subscriptions.
Twitch Prime comes with an exclusive feature that only members who are subscribed to Amazon Prime can enjoy. These users can access channel subscriptions at no extra cost. 
The package also comes with free games and in-game content.
A total of 38,000 games are available on Twitch.
The game options in Twitch's library range from simulation games to RPGs and online gaming. Twitch states that any gamer can find at least one game to play and stream on the platform. 
In 2017, Twitch made a $2.2 billion revenue.
Data analytics show that Twitch has had a 43% increase in revenue since 2014. The streaming platform also states that its partners were given double the pay increase in 2017 compared to the previous year. 
Twitch did not gain popularity until 2014.
After being acquired by Amazon in 2014, Twitch acquired a steady rising in popularity. This is because Twitch provides and draws new content creators with a fresh platform to start from scratch.
According to fans of the platform, compared to other streaming sites, starting fresh does not come as easy as Twitch does.
Twitch relied on several investments to stay up.
In the beginning, Twitch was supported by many significant investments of venture capital which led up to 2013. The streaming platform heavily relied on these investments to continue its operations.
The platform was able to gain stability with its growth after 2014.
After being deemed profitable late in 2013, Twitch began seeking for other ways to boost its user growth. After signing a subsidiary agreement with Amazon, Twitch began attracting a steady rise in users thanks to premium offers on Amazon Prime that was linked to Twitch Prime. 
At any given moment, over 54,500 Twitch channels are currently live.
At any given time, Twitch will have at least over fifty thousand channels live. Each of these channels is operated by different personalities which gives the user a wide range of options. 
Twitch has 72% more viewers than YoutubeGaming.
While Twitch may be margins ahead of the competition, Youtube Live is the closest possible competitor that can compete with it. In 2018, YoutubeGaming racked up a hefty 226,390,000 hours of views while Twitch was able to accumulate over 813,790,000 hours. 
Twitch has three different subscription prices.
Since the addition of two more tier subscriptions in 2017, Twitch now has three different pricings for its memberships. However, Twitch users still opt for the cheapest option regardless of the extra bonuses available for more premium monthly subscriptions. 
Subscription fees are split evenly between the platform and content creators.
Twitch provides a platform where streamers can grow freely in the live streaming industry. In exchange, profits made by major streamers are shared 50:50. 
However, there are some exceptions to this rule, such as streamers who have secured deals with Twitch that allow them to retain a higher cut of their profits.
An approximate 95 streamers have around 1 million subscribers minimum.
There are currently around 2.2 million streamers worldwide and only a small margin of this has achieved a subscriber count of 1 million. This percentage is roughly around 0.004%.
The 'Just Chatting' channel has allowed non-gamers to participate in more live streams.
The introduction of the Just Chatting channel has allowed non-gamers a chance to try out the streaming world for themselves. Since its first release in 2018, the Just Chatting channel had topped both the League of Legends and Fortnite categories. 
More and more people watch live streams due to its entertaining nature.
According to statistics, many individuals enjoy live streams over regular videos because it gives them a chance to interact with others who have the same interests. It is also the only platform that has the highest engagement rate of all content types. 
The live streaming industry is predicted to be worth more than $70 billion by 2021.
This implies that viewership is expected to increase by 60%. Additionally, it implies that the streaming market will grow more than double its value from 2016.
Users can upload pre-recorded videos on Twitch.
In 2016, Twitch introduced a new feature that allows its users to upload pre-recorded videos on the platform. Additionally, this update also now allows users to download previously live broadcasts. 
Twitch streamers can use extensions to customize their streams.
Twitch introduced several extensions in 2017. Since then, these tools have been used to provide a wide range of new capabilities to streamers. 
Today, there are now over 200 extensions available to use on Twitch which can help improve how streamers interact with their audiences.
Getting verified on Twitch requires a minimum of 50 followers.
Verified users on Twitch are a part of the platform's Partnership program. These users are identified with a verified badge next to their username.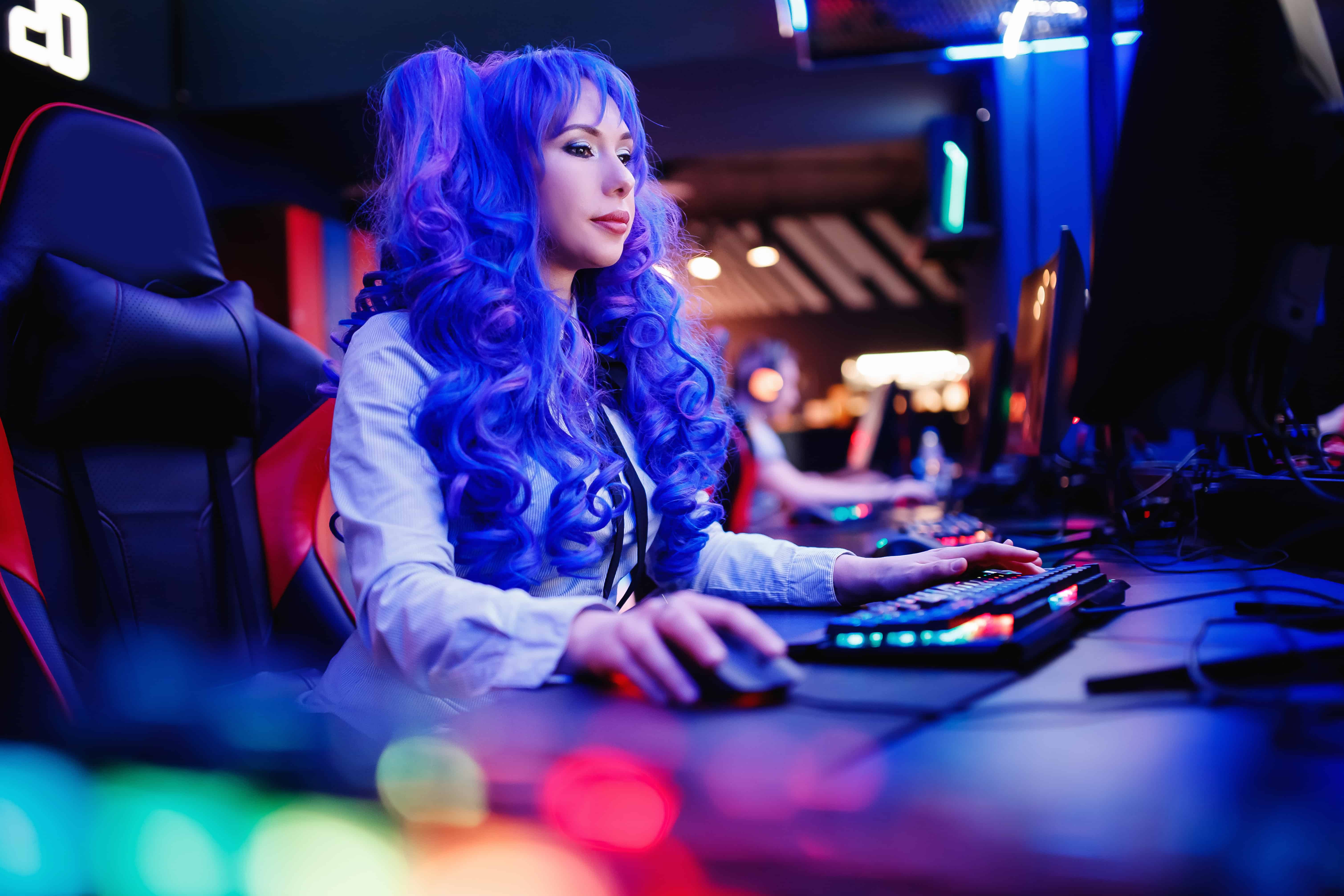 Channels on Twitch have leader boards to show the top supporters of a creator.
This leaderboard is referred to as the Top Cheerers board. The feature was introduced in 2018 to show the efforts of a streamer's top supporters. 
Twitch has introduced a Food and Cooking channel for hungry streamers.
In its efforts of attracting more non-gamer streamers, Twitch released a Food and Cooking category in 2016. In its attempt to promote the channel, Twitch streamed all 201 episodes of The French Chef.
Twitch has a dark mode you can enable.
For those who find the default theme of the app too bright, Twitch now allows users to toggle between light and dark mode. To enable this feature, simply toggle the dark mode button on your settings. 
Enabling theatre mode allows viewers access to a bigger video screen.
At times users would prefer a bigger screen without necessarily taking up all of their screen space. Twitch's theatre mode allows users access to a bigger live stream screen while still being able to see the live chat feature below. 
Users can make custom clips from live streams.
Creating custom clips are a quick way for users to share a particular moment of a live stream with their friends or on social media. To create a clip, users on their computers can click the control keys Alt + X to toggle the tool. 
An audio-only feature is available on the Twitch mobile app.
The Twitch mobile app is the only platform that supports audio-only settings. This feature allows users to listen to streams while keeping their phones locked to avoid distractions when driving. 
This feature is also frequently used for those who prefer to listen to their live streams in the background while working on a task.
Twitch has a built-in social network called Pulse.
Pulse is a social networking platform built for gamers. Launched in 2017, the app aims to encourage gamers to share, post, and engage with their player base and the gaming community at large. 
While some features may be similar to Facebook or Twitter, the social app does not support mentions or hashtags.
Twitch partners and Turbo users will have their broadcasts available for 60 days.
Once a live stream ends, Twitch Turbo users and partners will have their video available on their channel for 60 days instead of the regular time frame. Within this period, they can decide if they want to download their previous broadcast or not before it expires. 
Streamers can hide the view count on their live streams.
Twitch users on desktops can hide their viewer count by accessing their settings on the dashboard. Turning this setting off can be beneficial with those who are only starting out or for those looking to avoid additional stress while streaming. 
Not knowing how many people are watching your live stream is said to have helped some streamers focus on their game or topic of choice and enjoy it more.