Facebook Facts
Nowadays, almost everyone is on Facebook. In fact, Facebook functions almost as an extension of our lives and ourselves. However, how much do we know about it? Find out more about one of the biggest companies in the world with these Facebook facts.
Quick Facts
Essential Facts
Interesting Facts
Facebook's revenue amounted to $70.7 billion in 2019 alone.

Facebook's assets worldwide amount to $133.38 billion as of 2019.

44,942 people work for Facebook as of December 2019.

It cost $23.99 billion to run Facebook in 2019.

Facebook earned $18.49 billion in 2019.
Mark Zuckerberg developed Facebook's predecessor, FaceMash, in 2003.

Coding for TheFacebook began in January 2004.

Zuckerberg launched TheFacebook in February 2004.

TheFacebook relocated to their current headquarters in Palo Alto, California, in June 2004.

TheFacebook became Facebook in 2005.

Facebook expanded its membership base from college students to include high school students in September 2005.

Companies began running official accounts on Facebook in 2007.

Facebook opened itself to general membership in September 2006.

By 2011, 33% of all traffic on Facebook was through mobile devices.

Facebook first implemented its App Center in 2012.
Facebook stands with Amazon, Apple, Google, and Microsoft, as the 5 biggest technology companies in the world.

Facebook owns Instagram, WhatsApp, and Oculus.

A 9.9% stake in Jio also belongs to Facebook.

Facebook founder Mark Zuckerberg is also Facebook's chairman and CEO.

Facebook ranks 76th in Fortune 500's list of American companies with the largest revenues.
Facebook Facts Infographics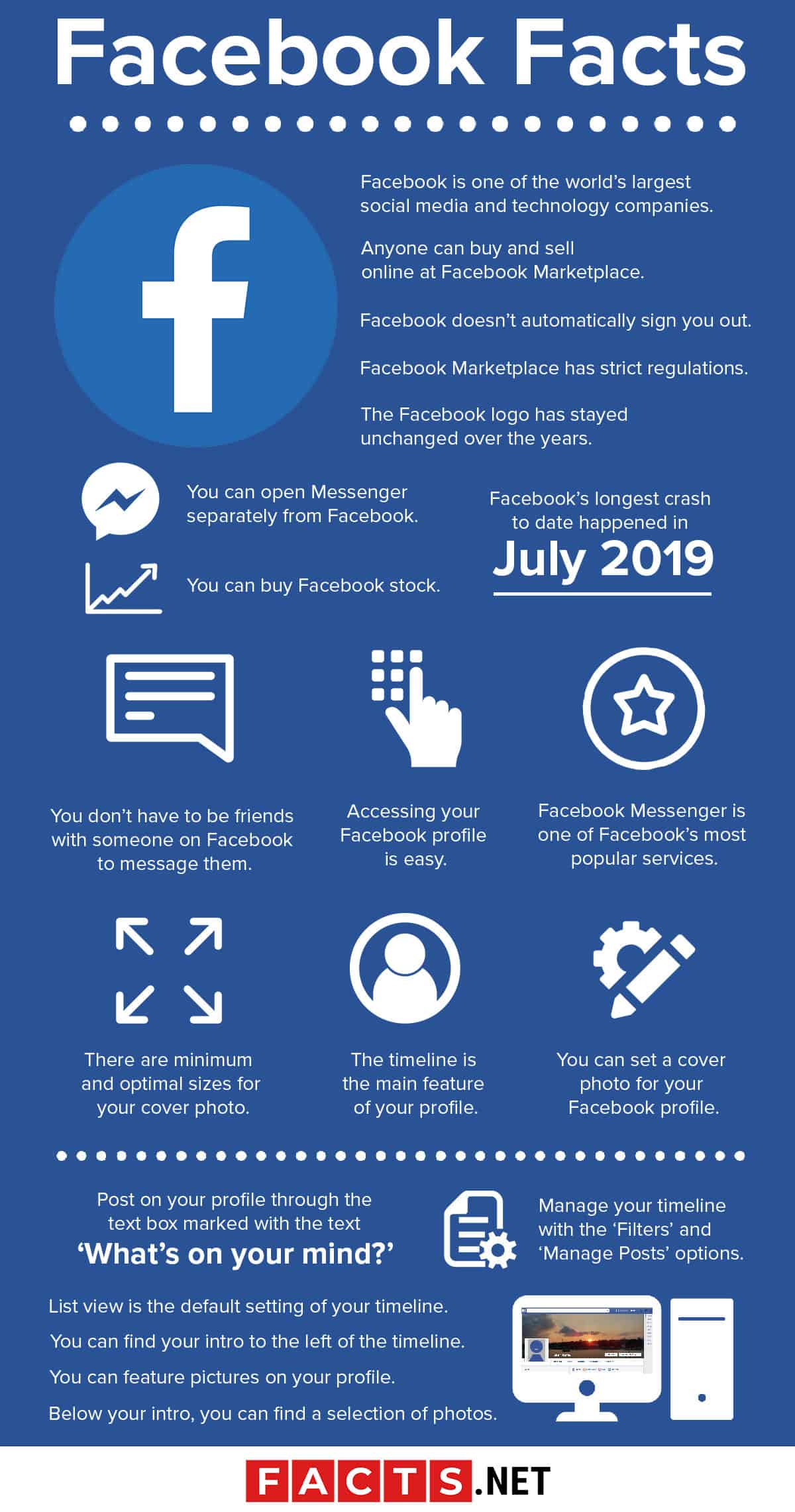 Facebook is one of the world's largest social media and technology companies.
Originally an American company, Facebook has since spread to the whole world. Once based at Palo Alto, California, today Facebook's headquarters is in Menlo Park, California. Statistics show that over 2 billion people go online on Facebook every month. Of those, around 1 billion are mobile users. Around 1 billion of those same people also go active every single day.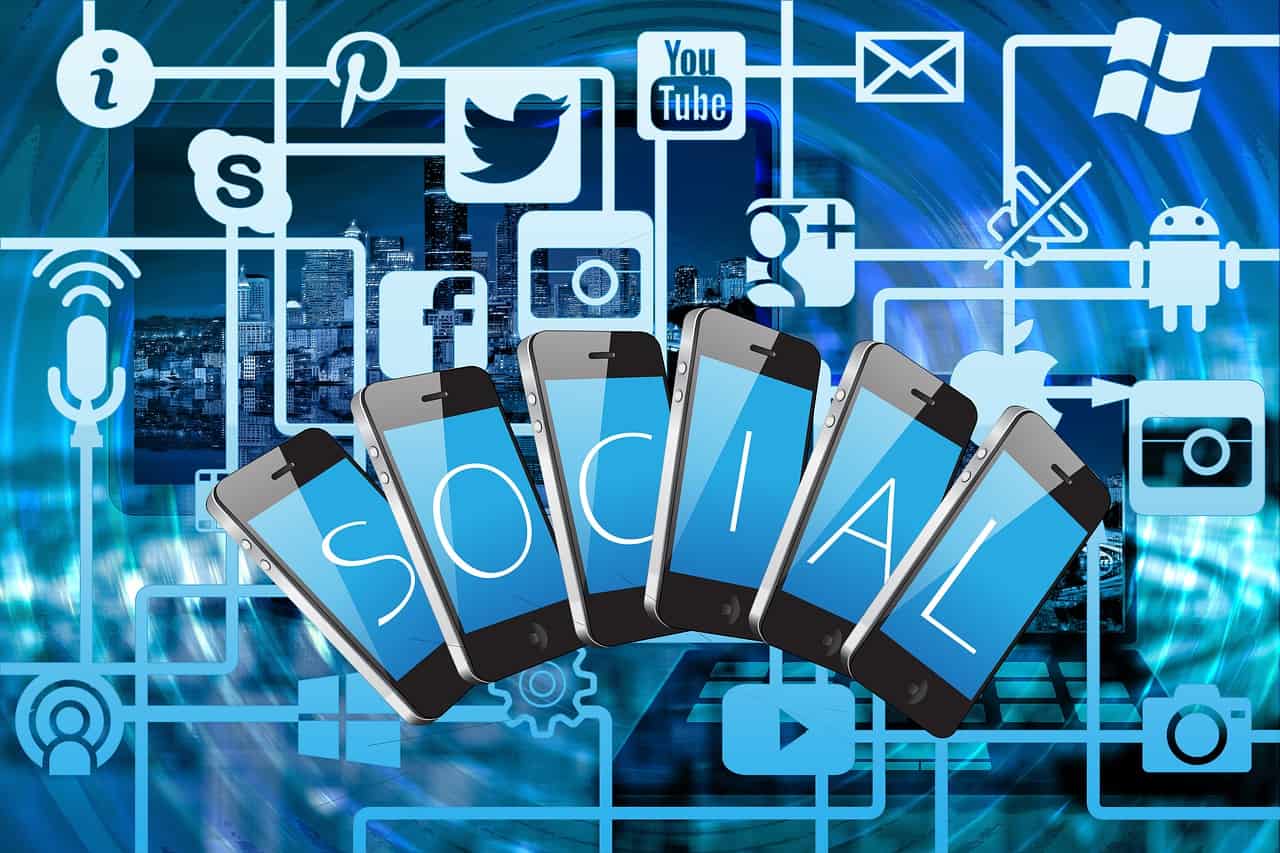 Anyone can buy and sell online at Facebook Marketplace.
First introduced in October 3, 2016, Facebook Marketplace mixes e-commerce with social media. Users need to be 18 or above to buy or sell at Facebook Marketplace. Marketplace displays items sold nearby. From there, you can directly message the seller for transactions.
Facebook doesn't automatically sign you out.
You can turn your PC off at night and still find yourself logged into Facebook the next day. However, there are cases where Facebook does log you out. For one, Facebook only allows you to use one device for your account. If you log into Facebook on your mobile device, it will log you out of your PC.
The reverse is the same, logging into Facebook on your PC logs you out on your mobile device. For the Firefox browser, one security feature logs you out once the browser is closed, or when your computer goes into sleep mode. It also logs you out if you've closed the website for more than 1 minute.
Facebook Marketplace has strict regulations.
Illegal goods like knockoffs, weapons, and drugs are prohibited on Facebook Marketplace. If you think you're getting scammed by an offer on Facebook Marketplace, then you have the option to report it to management.
You don't have to be friends with someone on Facebook to message them.
Of course, they won't show up on your contact list, so you'll have to go to their profile page. To do that, enter their name or email address on the search bar at the upper left corner of the screen. Facebook will then show you a list of people that matches what you're looking for. Select the one you're looking for to go to their profile. Click 'Message' to start a conversation.
You can open Messenger separately from Facebook.
If you're on a PC, then go to Messenger.com, and you'll have an entire page as a chatbox. If you're on a mobile device, then download the Messenger App from either the App Store or Google Play. Don't worry, it's free either way.
You can buy Facebook stock.
However, you'll need to get in touch with a licensed broker. It's the best way to make sure you're getting what you're paying for legally. At present, Facebook stock costs $187.50 per share. That doesn't include the broker's fee, which you'll have to discuss in private with your broker.
Facebook Messenger is one of Facebook's most popular services.
Messenger is Facebook's own private chat service. Its default appearance is a collapsible chat box along the bottom of your screen. You can have more than 1 chat box open at any time if you're talking to many people at the same time.
To open a chat box, simply select one of your friends whether they're currently online or not. This automatically opens a chat box at the bottom of your screen. You can also go to their profile, and click 'message' to start a conversation.
The Facebook logo has stayed unchanged over the years.
Mike Buzzard from Cuban Council designed the Facebook logo back in 2005. The logo is simply the name facebook in white Klavika typeface, on a solid blue background. Facebook considers the design's simplicity as something unique to its brand, while the blue and white color stands for purity and optimism. How's that for cool Facebook facts?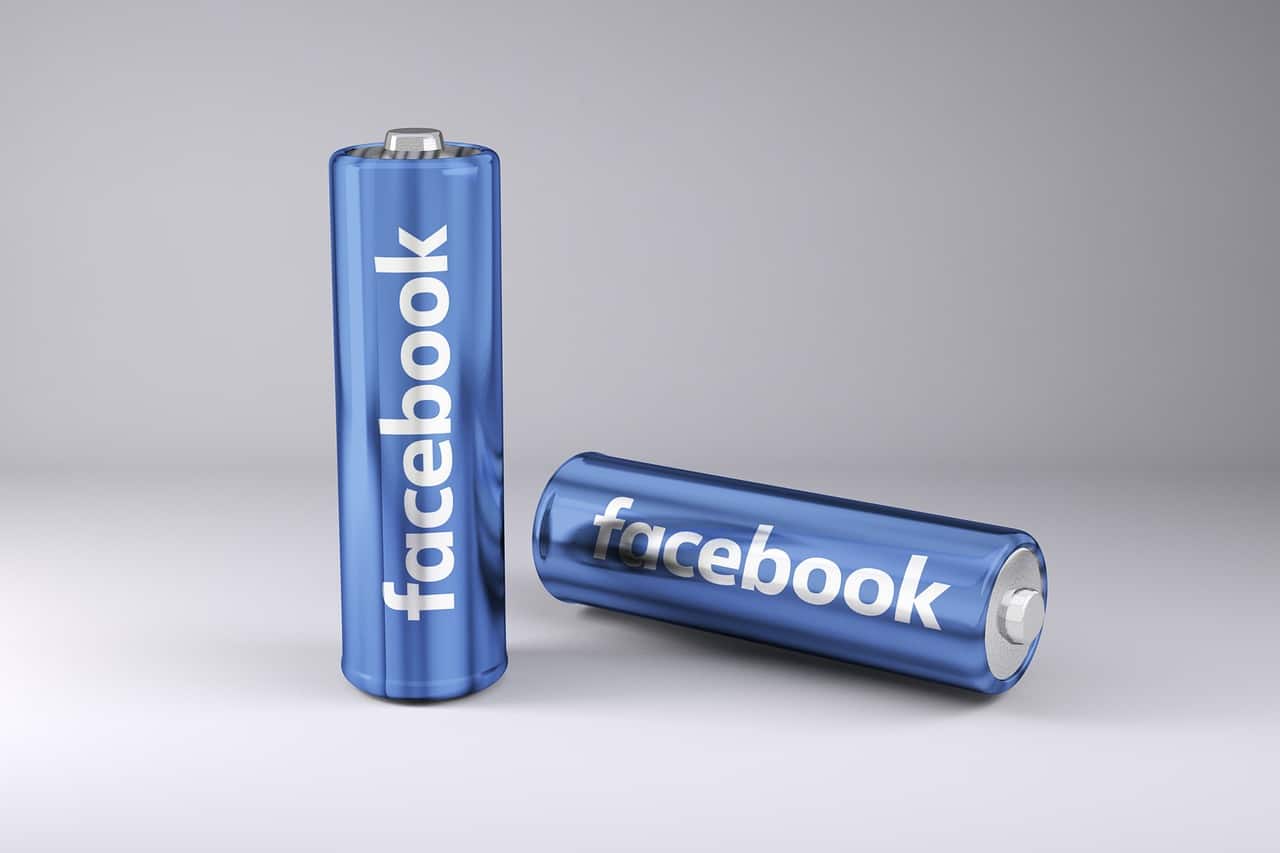 Facebook's longest crash to date happened in July 2019.
Facebook's longest crash also affected affiliate apps. On July 3, 2019, Facebook, WhatsApp, and Instagram went down for over 24 hours. According to Facebook's official statement,the outage was an unexpected side-effect of several system tests the technical team conducted at the time. Facebook also stated that they'll make sure any future system tests won't cause another outage.
Accessing your Facebook profile is easy.
All you have to do is click on your name among the options at the top of the screen. Once there, you can see and use all the various options available with which to customize your profile.
You can set a cover photo for your Facebook profile.
The cover photo covers the upper part of your profile. Don't worry, it won't block out anything. To set it, you first need to find the photo or image you want to use on your computer or device, then upload it to Facebook. A successful upload automatically sets it as your cover photo. Facebook will also automatically adjust the photo for optimal resolution.
There are minimum and optimal sizes for your cover photo.
The minimum size for a cover photo is 399 pixels wide and 150 pixels long. Any less than either of those and Facebook won't let you post an image as a cover photo. According to photo experts though, the best size for a cover photo is 820 pixels wide and 312 pixels tall. This preserves image quality the most despite Facebook stretching the image over the top of your profile page. Now there's a useful example of Facebook Facts.
The timeline is the main feature of your profile.
All the posts you've ever made and shared, along with all the posts your friends shared with you form your timeline. You can see it at the bottom right of your profile. Posts in your timeline follow a descending fashion, with the most recent on top.  Once you reach your very first post on Facebook, you won't be able to scroll further.
Post on your profile through the text box marked with the text 'What's on your mind?'
In addition to text, you can also post images and videos. You can also tag your friend, by typing their name and hitting enter or clicking their name once Facebook highlights it. This automatically alerts them to your post. You also have the option of declaring a post a life event, which automatically alerts all your friends to that post.
Manage your timeline with the 'Filters' and 'Manage Posts' options.
You can find these options between the profile post text box and your timeline. The Filters option lets you find posts on your timeline through any combination of or all 3 categories. These include the year, who posted it, and if you got tagged in any of them. The Manage Posts option is more straightforward in finding posts on your timeline, as it divides them by month of posting.
List view is the default setting of your timeline.
You can switch this to grid view any time you want. Selecting the grid view rearranges your posts into smaller icons grouped according to the month of posting. Similarly, you can switch back to list view from grid view any time you want.
You can find your intro to the left of the timeline.
The intro is a list of publicly-available information about you. This includes your current workplace, residence, educational background, and relationship status. The default setting is public, which lets anyone see it.
You can set it to 'friends only' so only your friends can see it. If you want no one but yourself to see it, simply select 'only me.' Don't forget to save your changes once you're finished. Unless you do, your profile won't reflect any of those changes.
You can feature pictures on your profile.
You can find this option on your profile's intro section. You can also use either pictures saved in your device, or pictures saved in your account, for a featured picture.
Below your intro, you can find a selection of photos.
Specifically, your 6 most recent photos, cropped to fit into a small grid. You can also access your saved photos from here. There, you can find all the photos you ever uploaded to Facebook. Another convenient example of Facebook Facts.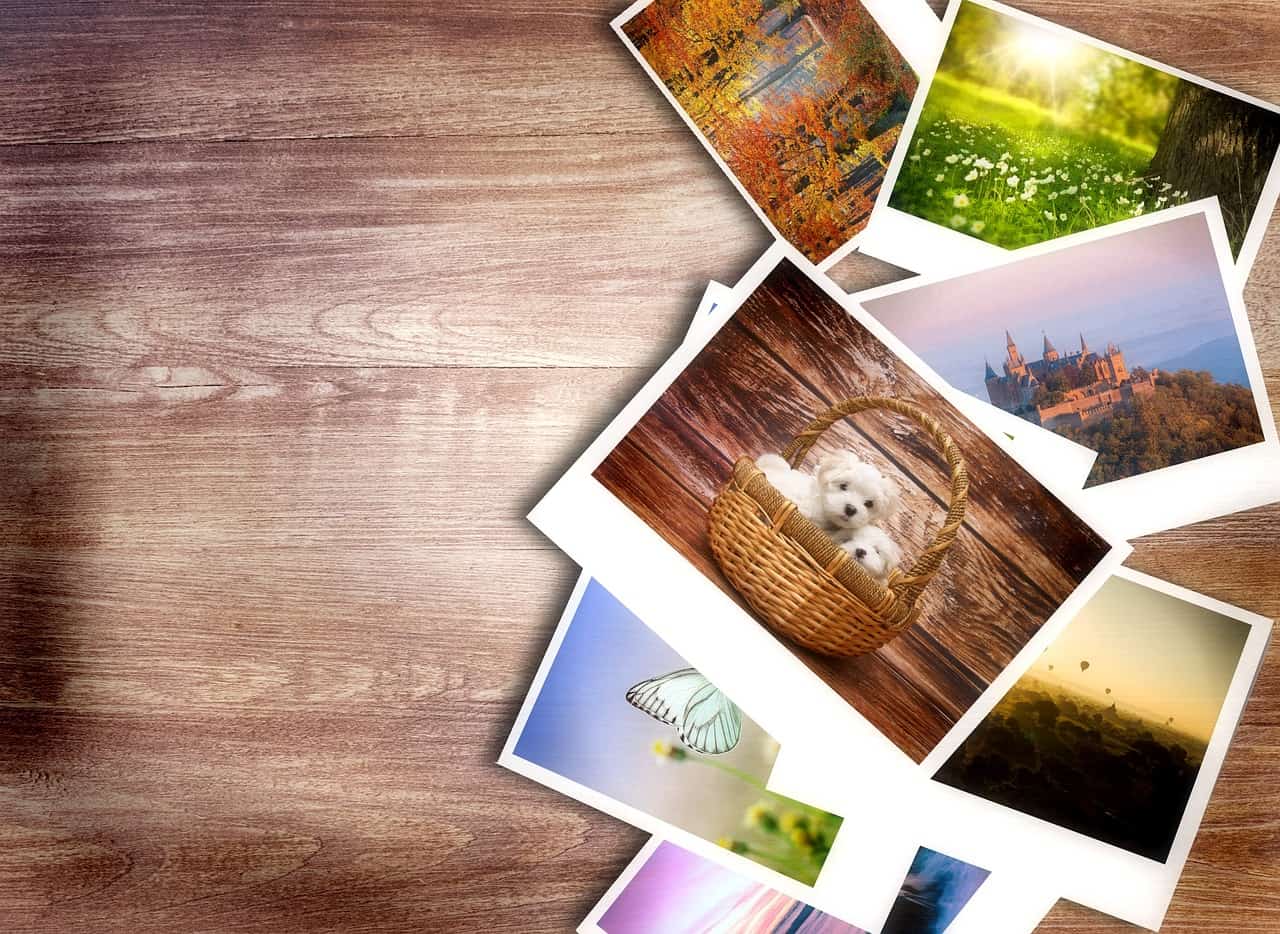 Below your intro, you can find a selection of your friends.
Specifically, your 6 most recent friends, their profile pictures cropped to fit into a small grid. Their names are also listed below their profile pictures. You also have the option to go to your contacts page from here. There, you can find all the friends you have so far on Facebook.
The 'About' option lets you set your personal details.
You can find this option along with several others below your name and bio. The categories are to the left, with the overview being the default selection. This shows on the right your intro, as seen next to your timeline. Simply select any of the categories below overview to edit any of the information.
You can also manage your friends on the About page.
By default, you can only see 8 friends, their profile pictures cropped to fit into a small grid. Their names are also listed below their profile pictures. There's also an option to see all your friends without going to your contacts page first.
At the top of the section are several categories you can use to sort them. These include birthdays, residences, and shared educational backgrounds. You can also view friend requests in this section, and either approve or disapprove of them.
You can also see other activities you've shared on Facebook at the About page.
This includes sports and athletes, musical pieces and artists you like, as well as movies and TV shows you've watched. Your likes are also here, along with places you've been to. You also have the option of setting the privacy for any of these categories. With this option, you'll get to set who can see your likes.
The option to access the Friends page is next to the About page's option.
You can see all your friends. How many you see at a time depends on how many fit in your screen. Upon reaching the limit, wait for the browser to update the page, then keep on scrolling down. You'll only really stop scrolling down once you don't have any more friends to show.
Several filters are also available at the top of this page to sort your friends with. These categories include birthdays, residences, and shared educational backgrounds.
Manage requests and find friends on the Friends page.
You can see all your pending requests at the Friend Requests page. There, you can also either confirm or reject any of the pending requests you have available. As for finding new friends, you can use Friend Request's dedicated search engine for that purpose.
You can also find the 'Find Friends' option here. Selecting any of the pending requests with this option lets you to review their profile pages without having to go to the page itself.
You can view everyone else's photos of you on the Photos page.
This is through  the 'Photos' option you can find at the top of the page. Photos your friends tagged you in appear first by default. You can also access your photos through 'Your Photos'. You can also use 'Albums' to see any photos or videos you've previously grouped together as a single category.
Simply click 'Create Album' to organize your photos.
Naturally, you can upload photos to your account here, though you'll have to upload them one by one. You also have the option of setting who can or can't view your album here. Finally, don't forget to post when you're finished.
The Archive Page includes several minor categories.
These categories are the same ones on the lower part of the About page. These include sports and athletes, musical pieces and artists you like, as well as movies and TV shows you've watched. Your likes are also here, along with places you've checked in at in the past.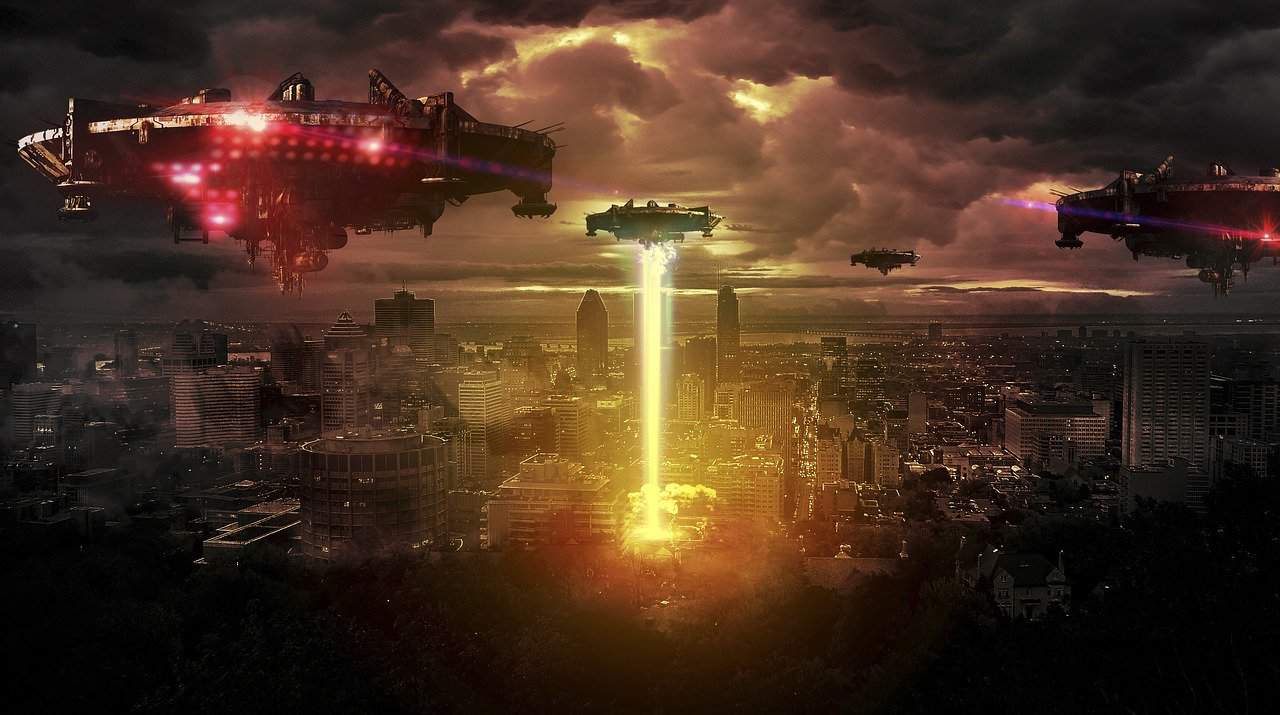 The More dropdown menu lets you manage minor categories.
This is very useful for when you'd rather not spend a lot of time scrolling down. Simply select the category you're looking for, and it'll show on top. Again, another convenient example of Facebook Facts.
The Edit Profile button acts as a shortcut for editing your profile.
Clicking this button opens a popup. There, you can see your cover and profile photos, plus your intro, and finally any featured pictures on the popup. Next to each category, you'll find the option to edit what's visible on your profile.
There's an option to preview your profile.
You can toggle this feature through the eye-shaped icon next to the Edit Profile button. Opening it lets you see what other people see when they view your profile. Exiting the preview immediately returns you to your profile page.
At the right end of the options bar is a popup menu.
One option is the Activity Log. This opens a page with all your shares, likes, and comments to the left, divided according to month. The right side of the page starts out as blank. Select any of your past actions on the left, and it'll appear on the right side of the page.
The other option on the popup menu is Timeline settings.
Here, you can set who gets to post on your timeline, and who gets to see what they post. You can also allow or disallow people to share your posts here, and even block words you find offensive from your timeline.
Facebook search has both basic and advanced functions.
The basic function is pretty straightforward. Type a keyword in the search bar, and then hit enter. The page then shows all the possible matches to your keyword. The advanced functions of Facebook search involve a series of filters to help narrow down your results.
These range from posts and people, to photos and videos. Other filters include places, groups, apps, and even Facebook Marketplace. A versatile example of Facebook Facts, as we see it.
You normally can't download videos from Facebook.
Even so, a common question is how to download videos from Facebook. Although Facebook doesn't have this feature, there are several examples of software available on the internet that lets you do so. If you do use them though, remember that Facebook isn't liable for damages or charges caused by using unaffiliated software to download videos from the site.
Facebook Business Manager is a special tool for businessmen on Facebook.
It allows them to use multiple accounts and pages, very useful for this with more than one client or business to manage. Business manager also allows users secure access to their clients' accounts and pages for analysis and advertising purposes. All this for free, and a separate, business account separate from the user's personal account on Facebook.
Signing up for Facebook is quick and easy.
You can find the signup form on Facebook's front page itself, to the right. Fill out the form and submit it, then wait for a confirmation message to arrive at either your email address or mobile device. Confirm to finish signing up for Facebook.
There are only 2 requirements to have your own Facebook account.
The first thing you'll need is either a valid email address or a mobile number. The second requirement is the minimum age of 13-years old.
Facebook has a dating app.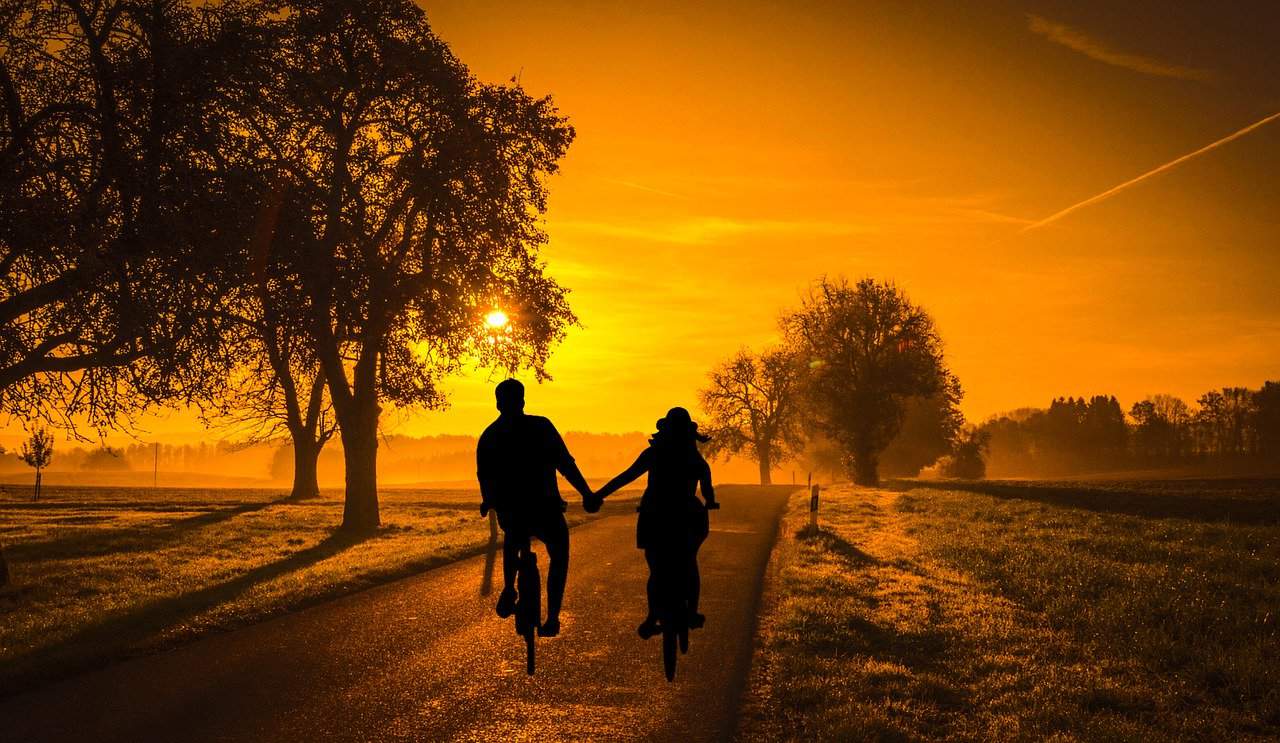 In September 2019, Facebook launched Facebook Dating. Though you'll need a separate profile for it, it uses the information in your main account to find possible pairings within 100 km of your location.
Facebook Dating uses your likes and preferences based on your activities on Facebook to filter people for you. 
Facebook has an app of its own.
Unlike on PCs, where you only have to go to Facebook.com to go online, you need the Facebook app to go online on a mobile device.
You can also remove the Facebook app from your mobile device at any time.
Simply go to your phone's app settings, look for the Facebook app and select it. Your mobile device will prompt you to 'Uninstall' the app. Select this option to remove the Facebook app once and for all.
You can view and manage all the games and apps you're subscribed to on Facebook.
The list of all those games and apps you're subscribed to is in the the 'Settings & Privacy' menu. Once you're there, you can also manage the settings of those same games and apps. You can also end your subscriptions here, not just for games and apps, but also other websites your Facebook account is subscribed or connected to.
The Facebook icon is a copyrighted image.
Only official Facebook publications, sites, and activities have the right to use it. Anyone else who wants to use the icon first needs to contact Facebook and ask for permission to use the icon. And Facebook reserves to deny permission to use the icon if it doesn't serve their interests.
Facebook has its own video-on-demand service.
It's called Facebook Watch, launched in August 2017. At first only available to US users, it became available to all Facebook users in August 2018. Even before then, Facebook Watch partnered with several news agencies including CNN and Fox for coverage online, starting in May 2018. Today, there are over 720 million viewers on Facebook Watch every month.
Facebook Watch is free, but Facebook makes money out of it.
Specifically-speaking, they make money out of the ads shown before the videos. Another ad also shows on videos with playing times longer than 3 minutes, the ad showing a minute into said videos. Facebook keeps 45% of all profits from ads on Facebook Watch, with their partners keeping the remaining 55%.
In 2018 alone, ads on Facebook Watch earned Facebook over $500 million. Predictions show that by 2022, Facebook's earnings from Facebook Watch could reach around $12 billion. What a clever and profitable example of Facebook Facts.
There's such a thing as Facebook Desktop.
It's a fancy name used by some people for the standard PC version of Facebook, accessed through a browser on Facebook.com. Regardless of the version, you can use all features of Facebook.
Facebook Ads Manager is a special tool for business offered by Facebook.
Not only does this feature let you manage ads, but it lets you create them. Ads Manager lets you select a target audience, based on the objective of your ad campaign.
It also measures trends over time, allowing you to adjust your ad campaign based on how your audience reacts and how well it's going so far. Finally, Ads Manager lets you put your ads not only on Facebook, but also on Instagram, Messenger, and even WhatsApp.
Facebook Ads Manager has one major condition for use.
Ads Manager follows a strict non-discrimination policy. This covers discrimination of any kind, ranging from ethnicity, religion, gender, nationality, medical condition, and other demographics.
This is also in addition to Facebook's Community Standards. Depending on the degree of failing to follow this policy and meet Facebook's standards, the official response varies from warnings, to disabling your account, or even legal action.
Facebook Pixel lets you track visitor activity on your pages.
Facebook Pixel works through adding a line of JavaScript code to any of your websites. This allows you to track visitor activity on your websites using Ads Manager. That said, using Facebook Pixel also depends on where you live and work, because of differences in data protection regulations from one place to another.
Facebook Portal is a series of smart devices developed by Facebook and Amazon.
Developed in 2018, this line of devices includes Amazon's Alexa AI support. Video calling is the primary service provided, but the device includes other features like a smart camera, which allows for automatic zoom and motion tracking.
Video calling also isn't limited to other portal devices, but to any device with Instagram and WhatsApp installed. Other features include animation effects and augmented reality, while Alexa allows for voice control and combining your portal devices with other smart house functions.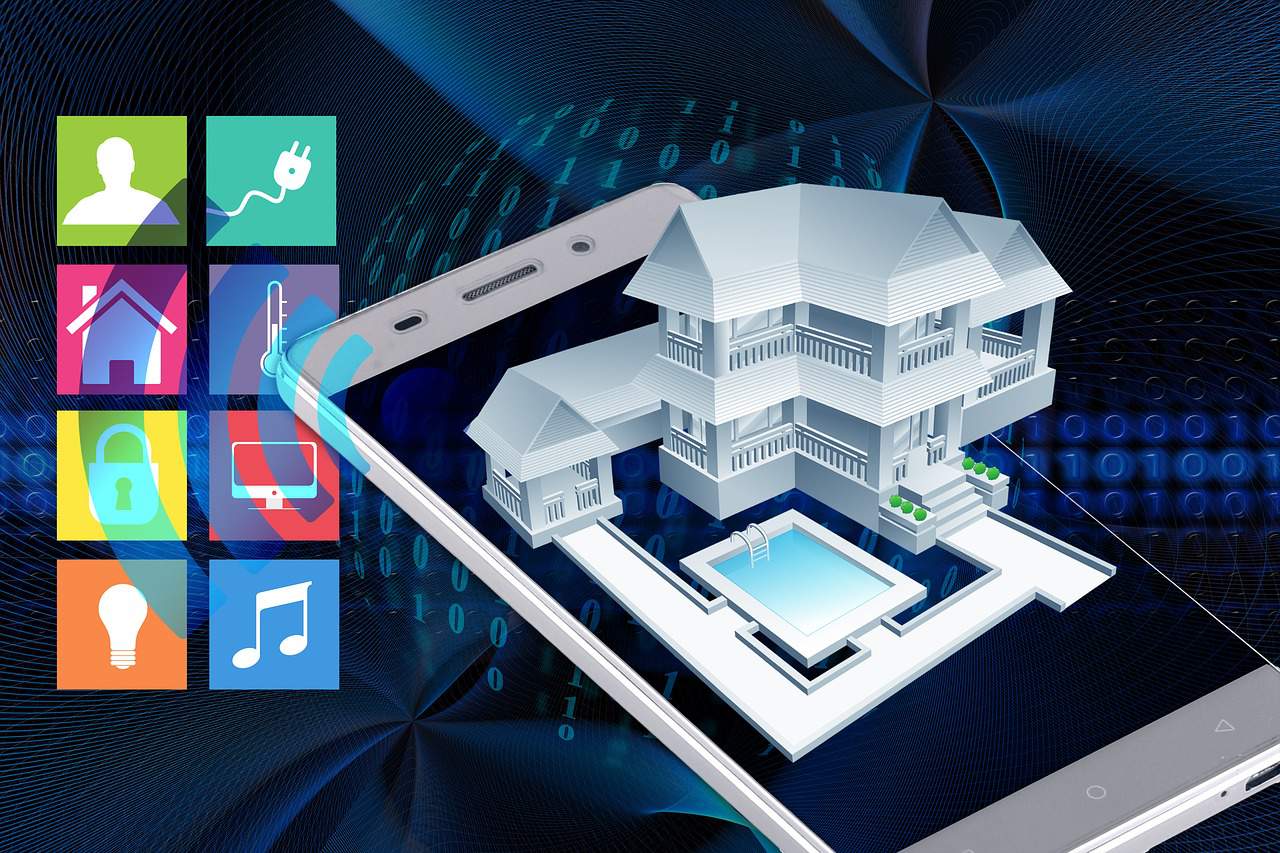 Facebook Portal attracted criticism for targeted advertising.
Facebook once caught fire for going against its word and using data collected through Portal to profile customers' wants and lifestyles. Upon retreiving this data, they used those profiles to target customers with advertisements that spoke to their wants and lifestyles.
Privacy is a major concern for Facebook Portal.
Each portal device comes with a cover for the camera when not in use. The voice recording function also only works following a specific verbal command. Finally, in light of the criticism over targeted advertisement, Facebook stated that no profiling data comes from the actual content of voice calls. Instead, they source their profiles from the metadata of the voice calls.
Facebook has a page dedicated for those wanting a career in the company.
The page in question is Facebook Careers, found at Facebook.com/careers. The page is global, allowing prospective employers to filter job openings according to location and expertise. Facebook Careers also advertises more than jobs in Facebook, but with affiliates and partners like Instagram, WhatsApp, Portal, and Oculus.
Facebook Careers also offers opportunities for students.
Facebook Careers supports internships for interested students around the world. Much like with jobs, the page allows qualified students to filter available internships according to location and their skillset. Whether it's preparation for a future career with Facebook, or simply to advance their academic background, students can avail for any available internship so long as they meet the qualifications.
Facebook also has a special internship program called Facebook University.
Facebook University is a special course aimed at students from underrepresented communities. Lasting for 8 weeks, Facebook University gives those students hands-on training and experience in how Facebook operates in specialized fields.
One field covered by Facebook University is engineering.
Facebook University's engineering course splits into 2 periods. The first period of 3 weeks involves training in iOS and Android development. The second period of 5 weeks involves hands-on experience in the field as part of a development team, led by an experienced trainer.
Another field in Facebook University is Analytics.
Students in analytics first learn about data engineering and data science. Afterward, they put what they learned into practice, working as a data analyst for a Facebook product or service.
Another field in Facebook University is Operations.
Operations is a non-engineering field in Facebook University. Students here focus on learning how to keep technology safe for its users. These users include not only employers and employees, but also clients and partners, and of course, the customers as well.
Another field in Facebook University is Design.
Like with engineering, Design divides the course in 2. The first week involves training, and the remaining 7 weeks involve gaining hands-on experience. Students here learn and work on interactive virtual design for Facebook products, all under the personal guidance of experienced trainers.
The last field covered by Facebook University is Sales and Advertising.
Students here learn all about sales skills, such as preparing and pitching sales to clients and partners. The course also aims to improve their communication skills, teach them logical reasoning, and even storytelling and how to plan media campaigns.
Facebook has a special variant designed for touchscreen devices.
It's called Facebook Touch, and is similar to Facebook mobile, as most mobile devices these days have touchscreens. This shows in the web address, mobile.facebook.com. Unlike Facebook mobile, Facebook Touch is for PC, optimized for PC users with touchscreen monitors.You also don't need to download any additional software for Facebook Touch. That said, you can access and use Facebook Touch even if your PC doesn't have a touchscreen monitor. Your mouse and keypad remain useful regardless.
One of Facebook's newest features is Dark Mode.
This feature is part of a new interface Facebook offers to users today. It lets you switch between the standard white background, and the black background. This is a purely cosmetic feature, but one that helps customize the Facebook experience to your liking.
Facebook has a new interface available.
The new interface has brighter colors, bigger icons and feed, and improved contacts and options list to the sides. The Watch, Marketplace, Groups, and Games options, have also all moved to the top of the screen. You can find the option to switch to the new interface on the main Facebook menu. And if you ever want to go back to the classic interface, it's also easy. Once again, you can find the option to do so in the main menu.
You can live stream through Facebook.
Facebook Live is usable on both mobile devices and PC. Although originally for mobile devices, you can still go live on your computers as long as you have a webcam.
You can delete your Facebook account any time you want.
Remember, though: once you delete your account, there's no going back. Account deletion erases all your data, includes posts, videos, and photos. It also deletes your Messenger account and all recorded conversations.
An alternative to account deletion is account deactivation.
Doing so makes your profile inaccessible to anyone who tries to see it. Your name remains on your friends' contact lists though, and you'll stay part of any groups you're already part of. You can also still use Messenger even if your account gets deactivated.
Deactivating your account is easy.
You can also find this option in the the 'Settings & Privacy' menu. Be careful though, as this option is paired with the account deletion option. Make sure to carefully read and follow the on-screen directions. Otherwise, you might end up accidentally deleting your account entirely.
Reactivating your account is even easier.
All you have to do is log in to Facebook, whether it's on a PC or a mobile device. Your account is automatically reactivated the moment you log in.
Facebook Gameroom is a PC app optimized for video games.
Playing games in Gameroom consumes less memory and takes less time to launch. Some games compatible with Gameroom include Critical Ops, Warhammer 40,000: Freeblade, and Star Wars: Commander. In addition to games developed for Gameroom, you can add additional games to Gameroom so long as they're compatible with the app.
Requirements include a keyboard and mouse to play, internet to open Facebook in the browser, and meeting Facebook's Platform Policy. Gameroom is also free to download and install.
Facebook Lite is a simplified version of Facebook app.
Development of Facebook Lite aimed at providing service to users in 2G mobile data conditions. Facebook Lite focuses on basic functions, such as listing friends and the ability to post, like, and share posts. Marketplace is also available on Facebook Lite.
If you ever need help with something on Facebook, then go to the Facebook Help Center.
You can find this option in the 'Help and Support' menu. From there, you can go directly to the Facebook Help Center.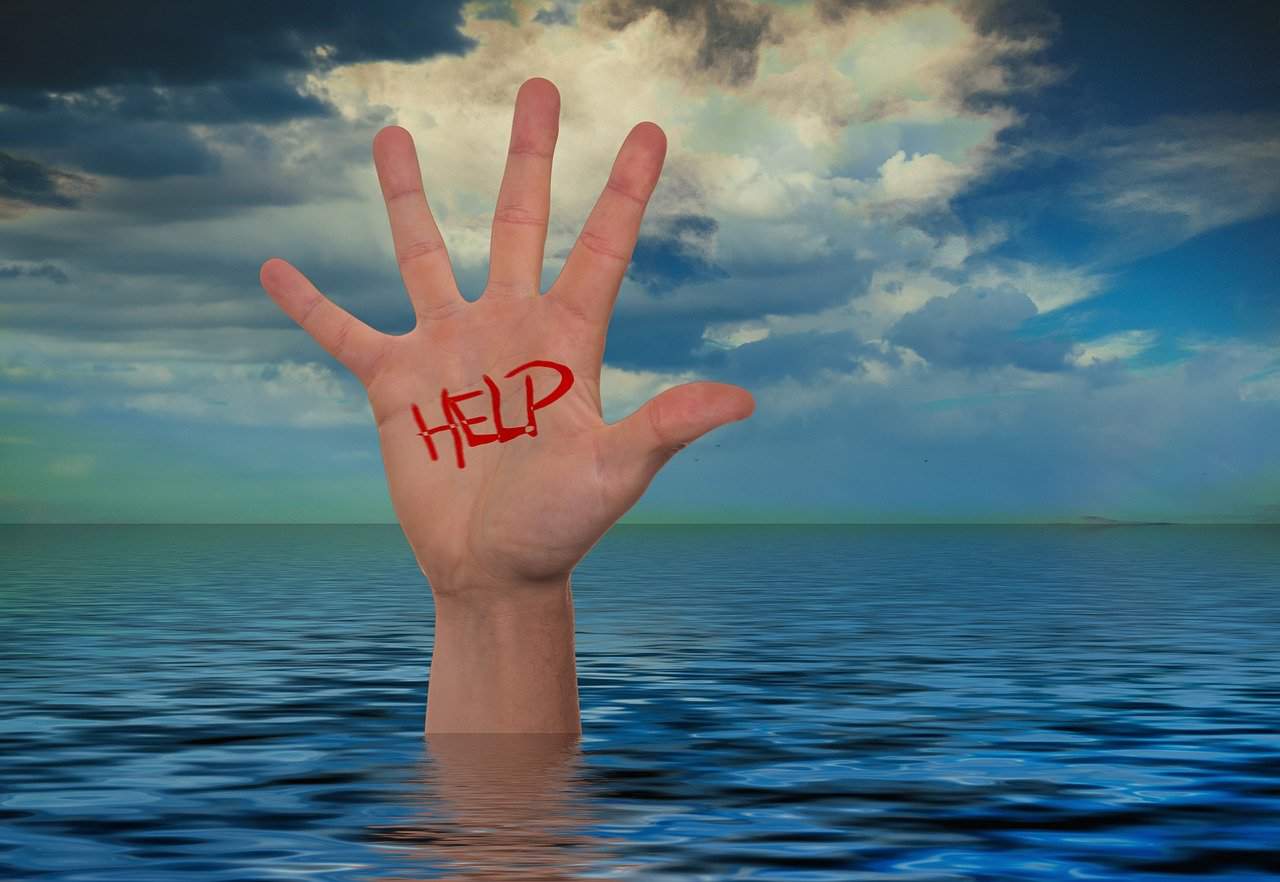 You can find all kinds of support in the Facebook Help Center.
This includes tutorials and guides for using Facebook and managing your account. You can also find a FAQ List in the Facebook Help Center, as well as a guide to securing your privacy not only on Facebook but online in general.
Finally, the Facebook Help Center includes a list of Facebook's policies and a guide to reporting any violations of those policies.
Facebook has a wide selection of games to entertain yourself with.
Depending on whether you're using the classic or new interface, you need to find the Games option. For the classic interface, it's along the left side of the Facebook page. For the new interface, it's along the top of the Facebook page. Click on the Games option to get sent to the Games selection.
There, you can find plenty of games to entertain yourself with. Note that some games ask for your permission to access your account before letting you play. There's nothing to worry about if they do, even if you let them access your account, Facebook guarantees the privacy and security of your data regardless.
One of Facebook's newest features is Facebook News.
Currently, only US users can access this feature. Facebook News presents the hottest news available at any time, with a selection of other stories available from various outlets. These include some of the biggest news agencies around, such as CNN and Fox News, but smaller news agencies are also represented.
In particular, Facebook News uses your location to provide you with your local news agencies to better inform you about events happening near you.
Blocking someone on Facebook is easy.
If you ever have a reason to block someone, you can do it in only a few steps. First, you need to go to their profile page. Then you need to find the blocking option on their profile page. Just remember that blocking someone means you won't see any posts they make or share. Also note that the person you've blocked also won't get to see any posts you make or share.
Unblocking someone on Facebook is also easy.
You can find this option in the 'Settings & Privacy' menu. There, you'll find the list of people you've blocked, with the option to unblock them next to their names.
Facebook is currently facing charges from the IRS.
These charges resulted from Facebook's transfer of intellectual property (IP) from the USA, to Facebook Ireland. The US Internal Revenue Service (IRS) argues that Facebook's transfer of IP was a deliberate attempt by Facebook to avoid paying corporate taxes. Facebook denies these charges, which are still currently pending in court.
Should the court find Facebook guilty, however, then the company faces fines of up to $5 billion.
You can delete any group you're the admin of.
To do this, start by removing the other members of the group. When you're the only one left, leave the group yourself. With no members left, Facebook automatically deletes your former group.
There is such a thing as Facebook Jail.
It's not an official term, but an unofficial one used by the online community to refer to people who get banned by Facebook. This usually happens after they violate one or more of Facebook's Community Standards. Bans are either temporary or permanent, with temporary bans lasting for 21 days at most.
Either way, they're referred to as in Facebook Jail by the online community. Definitely a strange but interesting example of Facebook facts.
You have the option of changing your name on Facebook.
Here's a surprising example of Facebook facts: You can find this option in the 'Settings & Privacy' menu. Note that to avoid abuse of this feature, Facebook restricts name changes to once every 60 days.
You can change your password at any time.
Unlike the name change feature, you can change your password as many times as you want. In fact, online privacy experts recommend that you change your password every 30 days. You can find the option to change your Facebook password in the 'Settings & Privacy' menu.
There is a best and worst time to post on Facebook.
Here's a useful bit of Facebook facts: Online experts base this on the average of weekly online traffic passing through the site. The best day to post on Facebook is Wednesday, between 11 AM and 1PM. More people go online and stay active on the site at this time than at any other time.For weekdays in general, more people go online and stay active between 9 AM to 3 PM. Sundays have the least number of people online and active on Facebook.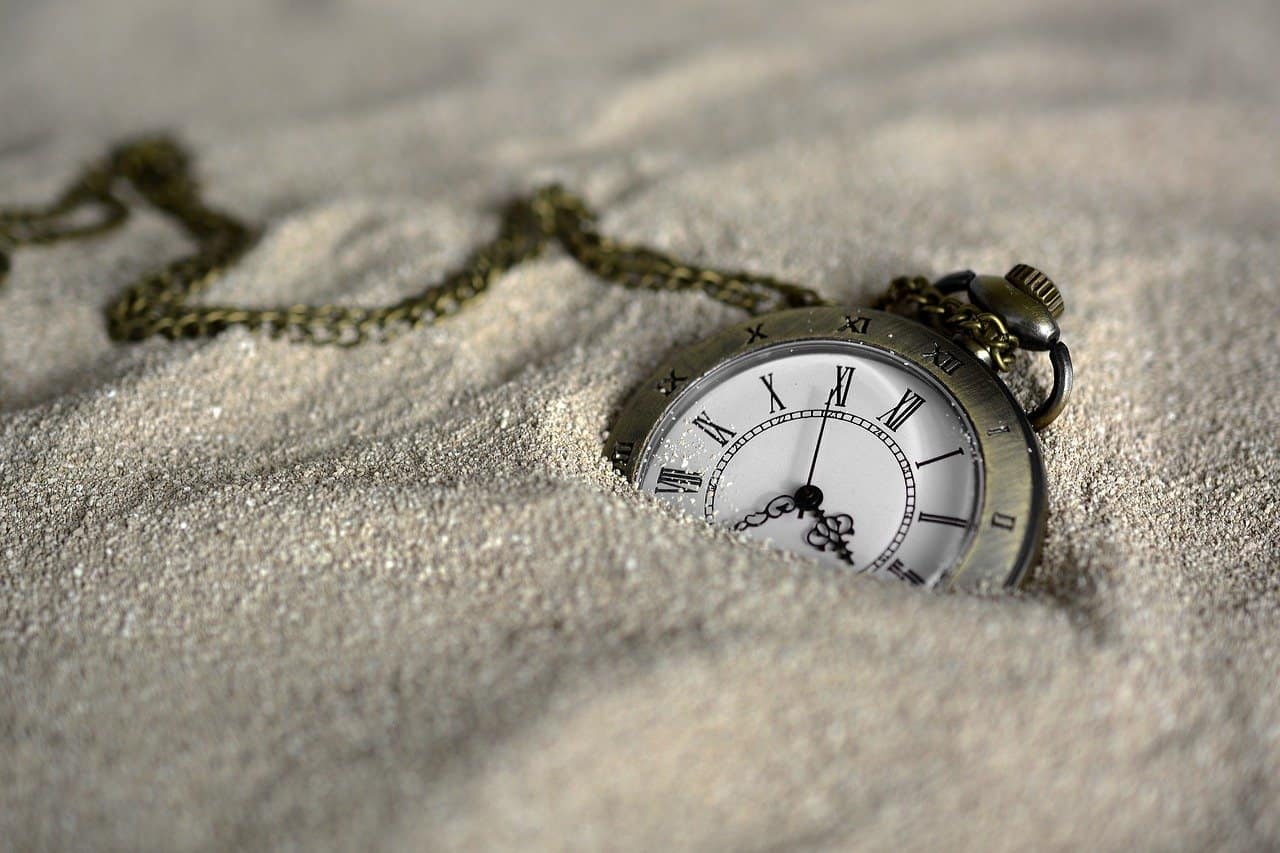 Facebook Basic is a simplified version of the site.
Only your Feed appears on Facebook Basic's main page. Your contacts list doesn't appear, and only basic options get listed along the top of the page. The page doesn't auto-update either. Upon reaching the bottom you must click on 'See More Stories' to update the feed to see additional posts.
Facebook has a planned cryptocurrency of its own.
Here's a controversial example of Facebook facts: it's called Libra, which Facebook plans to introduce in 2020. News of the planned cryptocurrency has caused criticism from national governments worldwide, out of concern for lack of regulation and how the Libra could damage national sovereignty.
The name of the cryptocurrency has also caused a series of pending legal actions from other companies, over alleged copyright violations.
Facebook Pay is an online payment service on Facebook.
It's also shared with Facebook's affiliates, Instagram and WhatsApp. Of course, it's usable on Messenger as well. However, it's currently only available for US users. Even so, it shows promise, supported by major credit card companies and including a live chat feature for customer service concerns.
Facebook Workplace is a special platform to help employees connect with each other at work.
Launched in 2016, its proper name is Workplace by Facebook. Workplace includes a special newsfeed composed solely of company announcements. It also has an auto-translate function, as well as groups and instant messaging among other features to help employees communicate and interact with each other at work.
Facebook Workplace has 3 variants.
Of those 3, only Workplace Essential is free to use. Both Workplace Advanced and Enterprise charge a monthly fee per employee to use.
You can put your Facebook friends on a restricted list.
Doing this keeps other people from knowing that you're friends with them. You can find this option on any one of your friends' profile pages.
You can easily remove your Facebook friends from the restricted list.
Doing this makes them visible to anyone who views your profile. Once again, you can find this option on any one of your friends' profile pages. Quick and easy, from Facebook Facts.
Only the most in-demand goods are on display at Facebook Marketplace's main page.
You can find other goods through different content filters. These categories range from vehicles to apparel, and of course, electronic goods. Classified ads, property rentals, and entertainment goods are also included among the categories.