Smallest Countries In The World
In theory, it's faster for a small country to fall or rise compared to a big country, which generally consumes more time to develop. That's because a smaller country relies on one or two sectors alone such as tourism, agriculture, oil, commerce, etc. They can also overtake bigger countries in terms of GDP per capita in just a snap. As a result, it can provide more benefits to its citizens. So, does size always matter? According to research, there is no proof that the bigger country is, the wealthier and happier it will be.
It's no secret that Russia and Canada are the biggest countries in the world, how about the smallest countries? Here are the 20 smallest countries in the world that you may not have heard about just yet.
Vatican City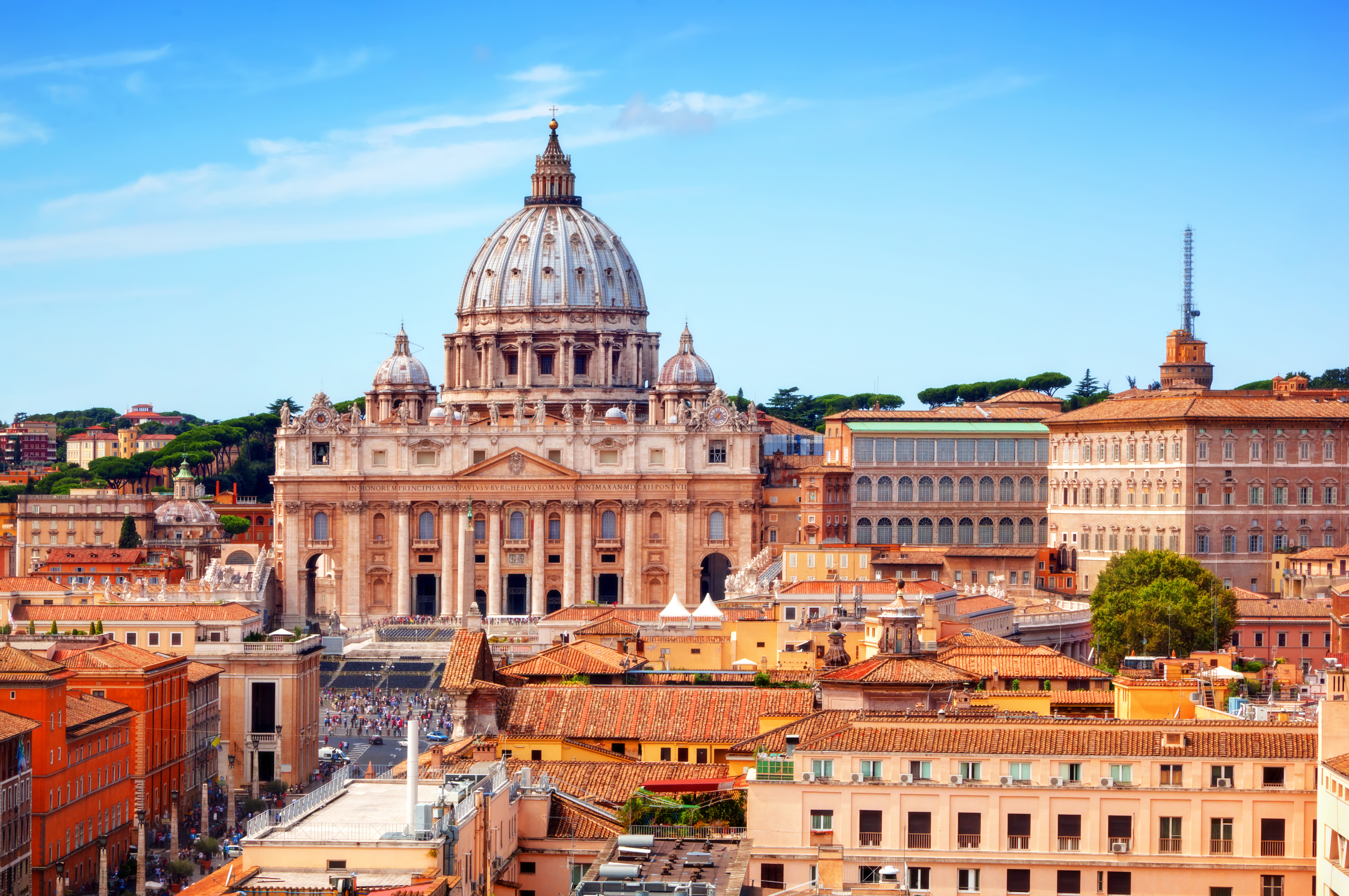 Land area: 0.49 km2
Continent: Europe
Currency: Euro
With a land area of around 49 hectares and a population of less than 1,000, Vatican City claims the title of the world's smallest country or independent state—that's approximately 120 times smaller than the island of Manhattan.
Vatican City became a country on February 11, 1929. The Vatican City acquired the status of a country from the Lateran treaty and recognized the place as an independent state under the sovereignty of the Holy See wherein the government of Italy also allowed to give the Roman Catholic Church financial compensation for the loss of the Papal States.
This country is the headquarters of the Roman Catholic Church. It is home to the Pope and filled with historic architecture. Even though it is the world's smallest country, its estimated GDP or Gross Domestic Product per capita is about $22,000. This makes it one of the wealthiest nations in the world per capita. To compare, Mexico's GDP is $9,800 per capita while Italy has $32,000, and the U.S. has $62,000 per capita.
Monaco
Land area: 2.02 km2
Continent: Europe
Currency: Euro
Monaco has a population of 40,000 people and a land area of about 202 hectares. With this size, it's smaller than Central Park in New York City. Although languages such as Monégasque, English, and Italian are commonly spoken in Monaco, Frech is its official language.
Since 1911, this country has been governed under a constitutional monarchy, led by the Sovereign Prince of Monaco. In terms of security, its defense is provided by France. Although the country doesn't have an air force or navy of its own, it is one of the world's largest police forces per capita with around 500 officers for 35,000 people.
Monaco is also home to numerous millionaires. More than 30% of its population are millionaires. According to reports, those numbers continue to rise. Moreover, its economy largely depends on tourism and banking. Monaco entices the tourists to play in its casino and to enjoy a pleasant climate. But interestingly, as of this writing, citizens from Monaco are prohibited by law from gambling.
Nauru
Land area: 21 km2
Continent: Oceania
Currency: Australian Dollar
The Republic of Nauru is a little island in Micronesia. Also known as the 'Pleasant Island', this country has an area of 21 km² only making it the third smallest country in the world. Their population is the world's second-smallest population with only a total of less than 11,000. Nauru is located in the Northeast of Australia.
This country features white sand beaches, coral reefs, and limestones. It is also rich in phosphate which has the highest quality in the world. During World War II, this place has been occupied by the Japanese. Thus, it has a rusty Japanese outpost in the Command Ridge, the highest point of the island.
Some of the leading industries in the country include offshore banking, coconut products, phosphate mining, and of course, tourism.
Tuvalu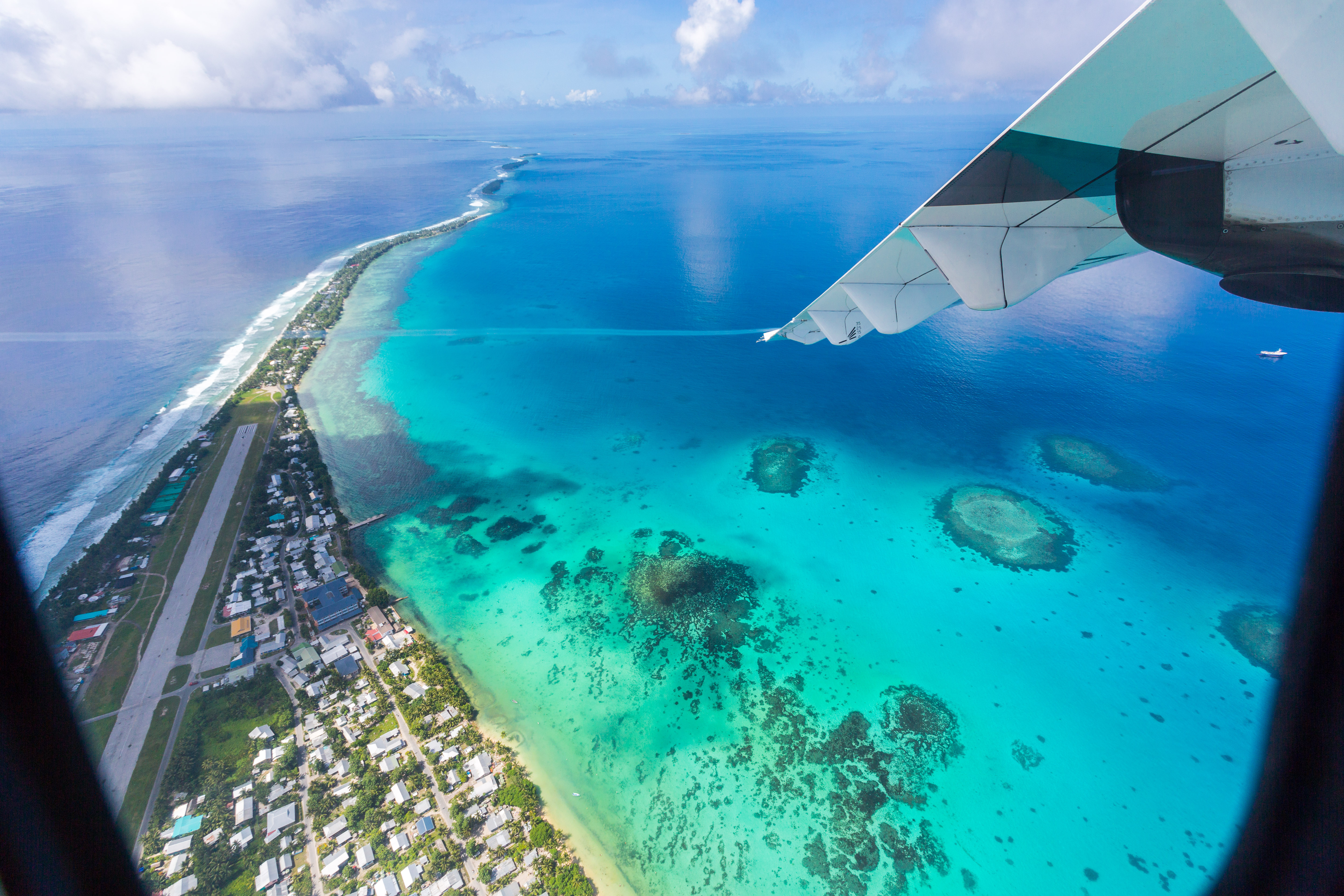 Land area: 26 km2
Continent: Oceania
Currency: Tuvaluan Dollar and Australian Dollar
Located in the Polynesian sub-region of Oceania and surrounded by the Pacific Ocean, Tuvalu is situated about midway between Hawaii and Australia. The country has a population of about 11,500 and an area of 26 sq km. According to estimates, approximately 100+ years from now, this country could be uninhabitable anymore. The rising sea-level threatens to submerge Tuvalu entirely.
Some of the first humans to live in Tuvalu were Tongans, Samoans, Tongans, and people from other Polynesian islands around 1301 to 1400 AD. Because there are no natural streams or rivers in the country, rainwater is collected for drinking water. And whenever a major dry spell hits Tuvalu, its neighboring countries such as New Zealand are there to help. Like in 2011, New Zealand transported freshwater supplies and desalination units to the country.
Its locals may also appreciate Tuvalu's serenity—its yearly visitors is only around 2,000 making Tuvalu the least visited country in the world. The country has a relatively remote economy. Thus, its government revenues have its income mainly from fishing licenses such as the South Pacific Tuna Treaty, a fisheries treaty agreement between the 16 Pacific Island countries and the US.
San Marino
Land area: 61.2 km2
Continent: Europe
Currency: Euro
The Republic of San Marino is a very small mountainous state in Southern Europe surrounded by Italy. It is the fifth smallest country in the world with an area of 61 km². They have a population of approximately 34,000.
Since the country is hilly, its capital is located at the peak of the mountain which is the highest point of the country. The capital's name is also San Marino and it is famous for its walled ancient town and cobblestone streets. On its neighboring peaks are 3 11th-century old castle-like fortresses.
San Marino is one of the richest countries in the world in terms of GDP per capita which is around $48,000. Moreover, they have a highly stable economy. Their bank system plays an essential part in the system of Italian banking. Most of its income comes from the exportation and manufacturing of tiles, ceramics, building materials, fabrics, clothing, furniture as well as paints.
Liechtenstein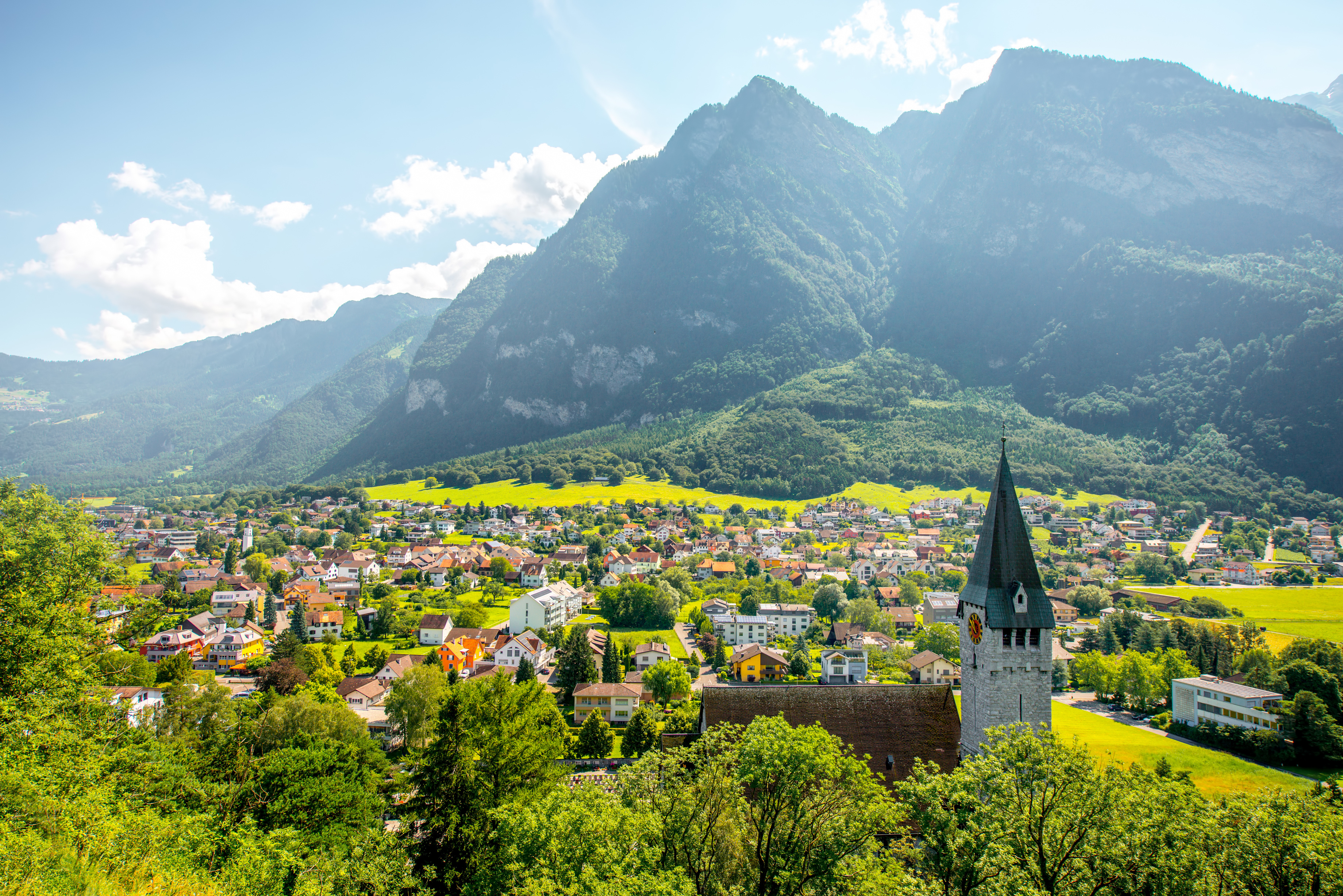 Land area: 160 km2
Continent: Europe
Currency: Swiss Franc
Liechtenstein is a European country with an area of 160 sq km, about 8 times smaller than Los Angeles. It has about 40,000 people. The country is bordered by Austria to the east and north and Switzerland to the west and south.
Liechtenstein's economy is based primarily on financial services and other industries including the agricultural sector and tourism. Famous for being one of the world's lowest crime rates, the country's last murder according to reports happened in 1997.
Liechtenstein's official language is German, however its cost of living is quite similar to Switzerland. Interestingly, the country has no airport. One of the easiest ways of getting to Liechtenstein is by train and connecting buses from its neighboring countries.
Marshall Islands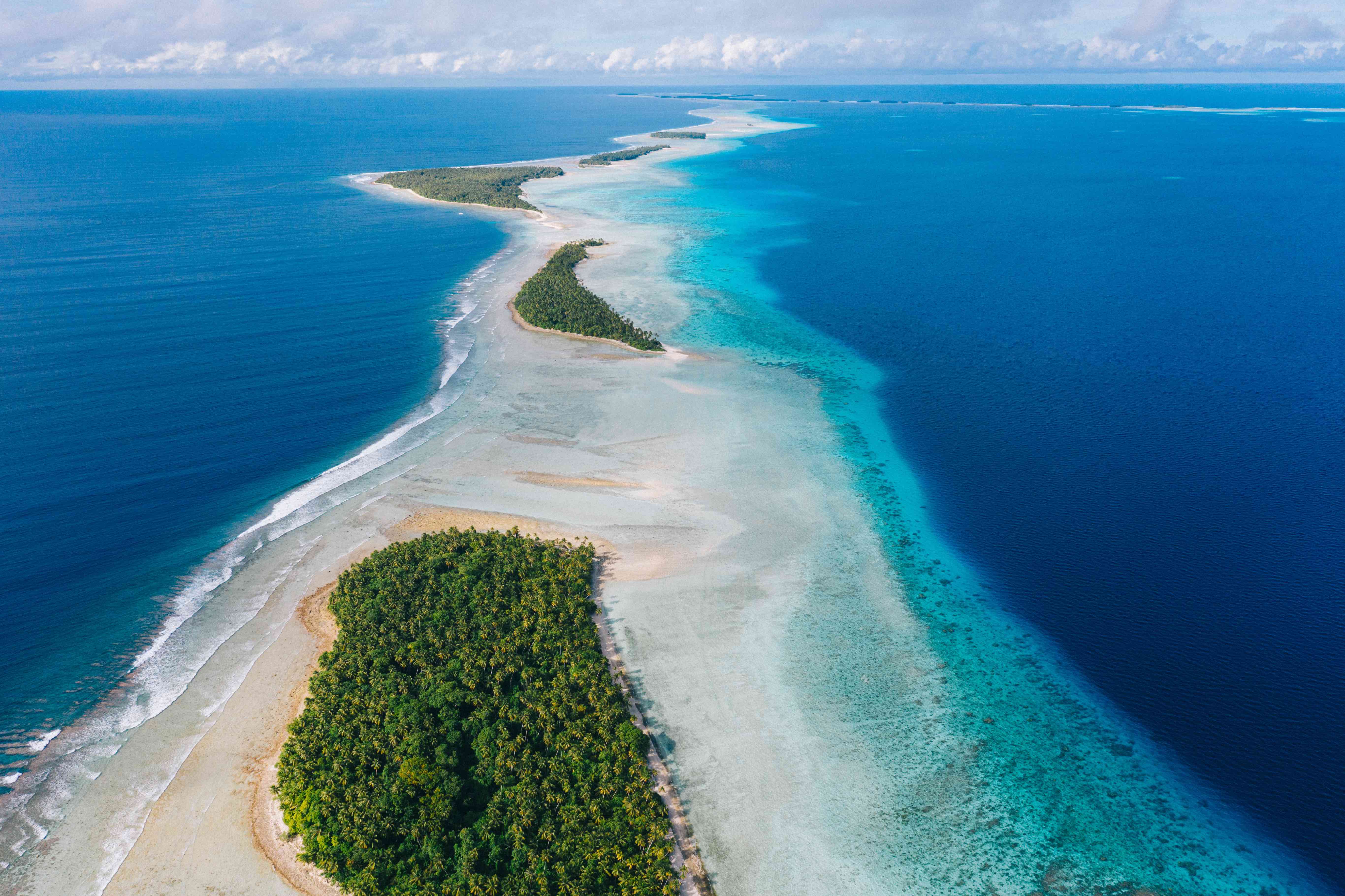 Land area: 181.3 km2
Continent: Oceania
Currency: United States Dollar
This is an island country and an associated state of the United States. It is located west of the International Date Line and near the Equator in the Pacific Ocean. Its area is approximately 181 km² with a population of 59,000 people.
The Marshall Islands consists of 1,225 islands in total and is home to the world's largest shark sanctuary, where commercial fishing of sharks is strictly prohibited in nearly 2 million sq km of The Marshall Islands' waters. That's 4 times the size of California!
The Marshall Islands is one of the few countries in the world that does not have a military. Instead, it's the United States who takes care of its defense. Furthermore, the United States spends millions of dollars every year for its military budget for The Marshall Islands as well as renting the Kwajalein Atoll (one of the islands in the country) as a base and missile test range.
Saint Kitts and Nevis
Land area: 261 km2
Continent: North America
Currency: Eastern Caribbean Dollar
This island country in the West Indies lies in the Leeward Islands chain of the Lesser Antilles. St. Kitts and Nevis the smallest sovereign state in the Western Hemisphere, in both population (57,000) and area (261 km²).
In 1624, explorer Thomas Warner started a tobacco plantation in the country and imported thousands of African slaves for labor. Later on, he decided to focus on sugar to avoid the saturated tobacco market. And until this day, St. Kitts and Nevis is popular throughout the world as a sugar-cane island or also known as the Sugar City.
Saint Kitts and Nevis were one of the first islands in the Caribbean to be conquered by Europeans. The country was home to the first French and British colonies in the Caribbean and getting the title of "The Mother Colony of the West Indies."
Maldives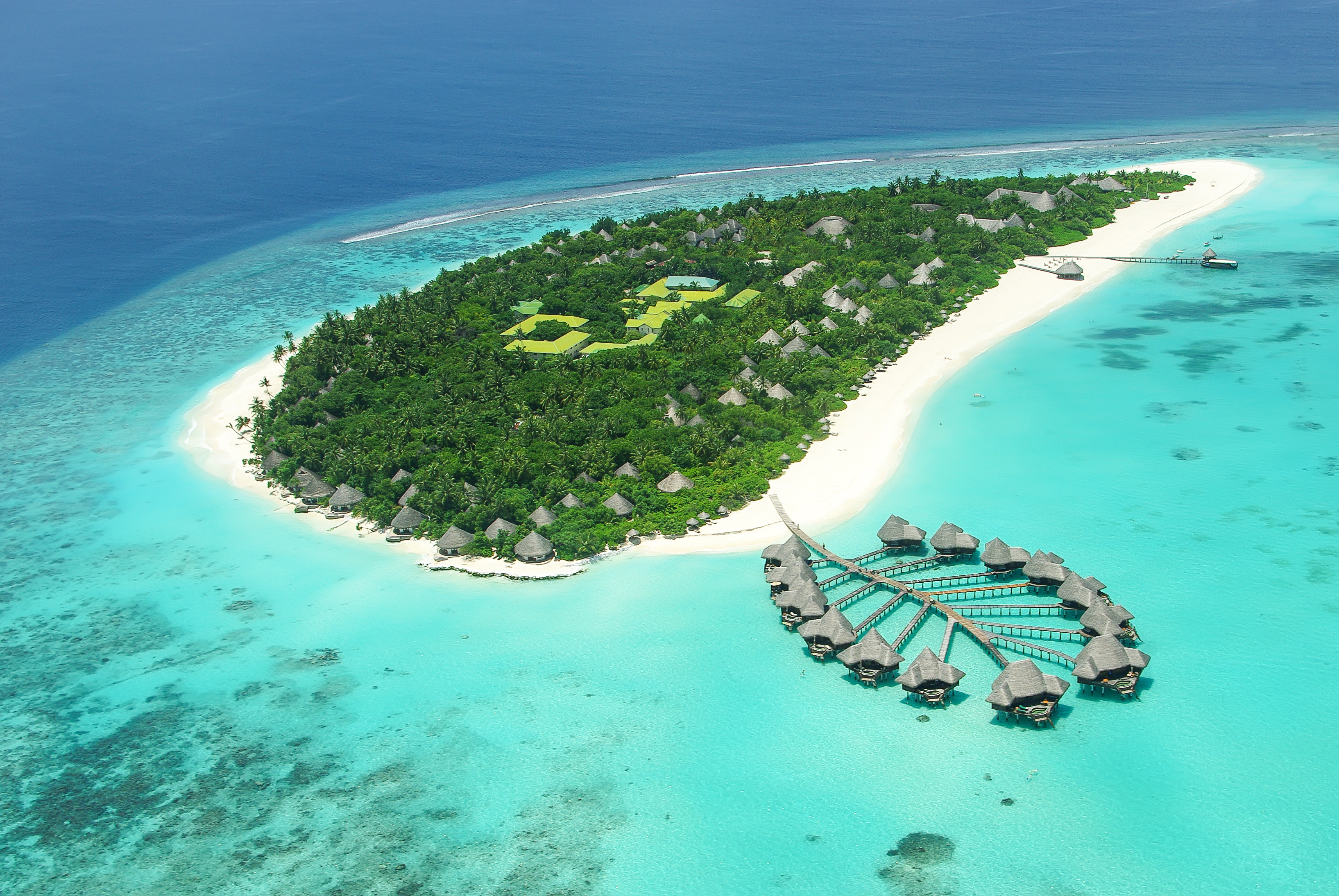 Land area: 300 km2
Continent: Asia
Currency: Maldivian Rufiyaa
The Maldives is a small archipelagic state in South Asia (Area: 300 km²). It sits in the Arabian Sea of the Indian Ocean. The country is near Sri Lanka and India, about 1,000 kilometers to its southwest. It has a population of over 540,000 people currently.
The coconut palm tree is one signature icon of the Maldivian emblem and its national tree. Coconuts here can grow more than 30 meters and reach the age of 100 years. Their wood is extremely solid and widely used to build Dhonis, a traditional sail vessel.
The Maldives is also one of the most popular honeymoon destinations in the world. Known for its natural environment including the pristine white beaches, blue ocean, and fresh air, it's no secret why newlyweds want to visit this Treasure Island. Furthermore, Maldive's visitors get to enjoy water activities such as snorkeling, scuba diving, water-skiing, swimming, fishing, and so much more.
Malta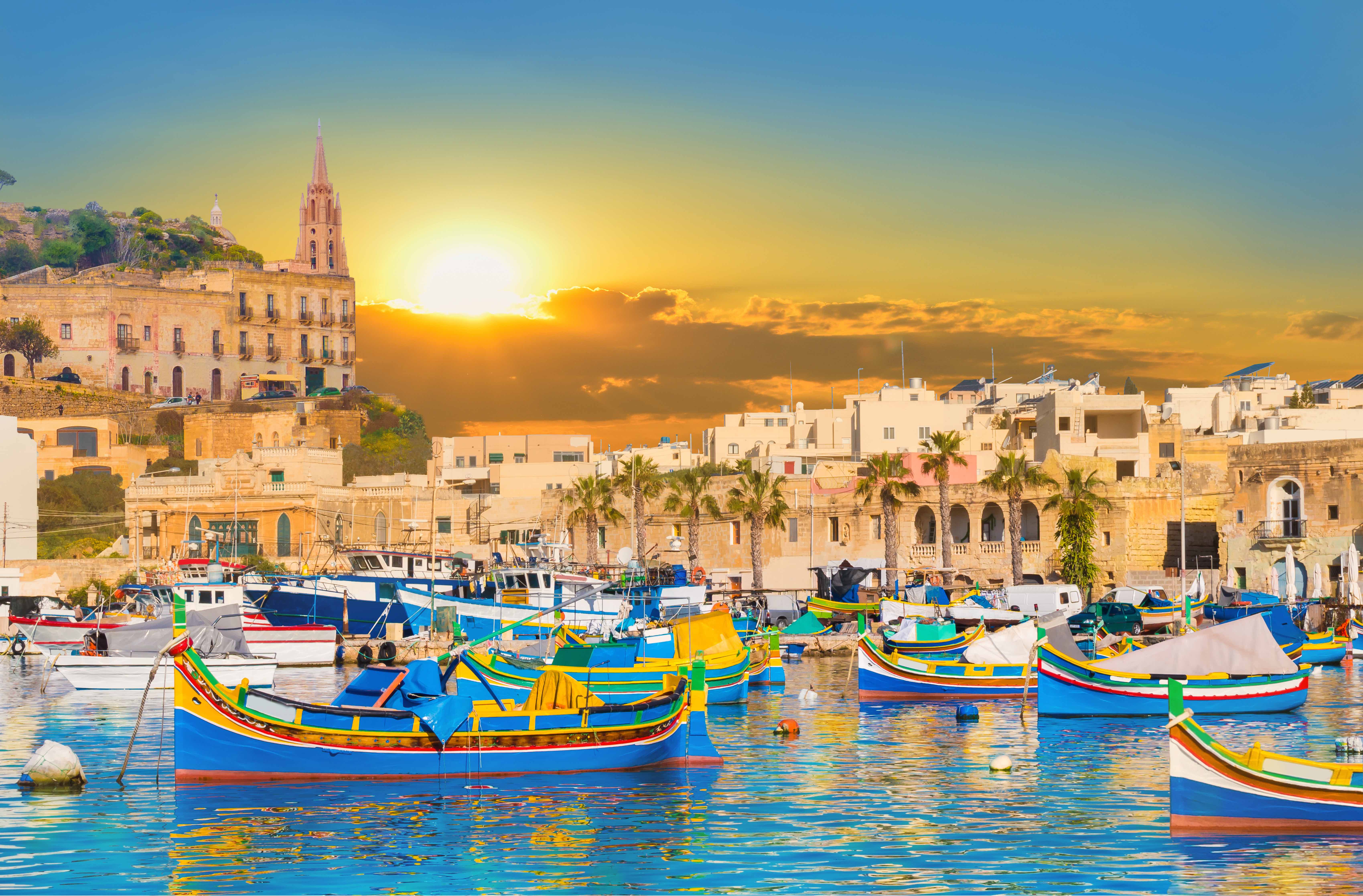 Land area: 316 km2
Continent: Europe
Currency: Euro
Malta is a Southern European island country in the Mediterranean Sea near the south of Italy. Malta's area is around 316 km² (5 times smaller than London) with a population of 440,000 citizens.
The country's economy is very industrialized. Malta is classified by the International Monetary Fund as an advanced economy, and labeled as a high-income country by the World Bank. It also received other recognitions around the world. According to an international survey, Malta is one of the world's richest, most prosperous, healthiest, and happiest countries today.
The Maltese are known to be friendly, helpful, and very hospitable. Based on its culture and history, the people here have learned to adapt to the foreigners because it has always been a target of invasion by many rulers due to its perfect location in the middle of the Mediterranean. So by nature, most Maltese are kind and helpful, and if you plan to pay a visit to Malta to see its beautiful architectural sites, big festivals, and gorgeous water, just ask around if you're unsure of anything, and chances are you'll be assisted.
Grenada
Land area: 348.5 km2
Continent: North America
Currency: Eastern Caribbean Dollar
Known for its beautiful beaches and resorts in the Caribbean islands, Grenada is amongst the top vacation spots for the rich and famous (particularly for those who own mega-yachts). Grenada's nickname, "Island of Spice" came from its masterpiece—the production of high-quality nutmeg and mace crops over many generations. Grenada is the world's leading and largest exporter of nutmeg.
Grenada's area of 348.5 km² (that's more than 350 times smaller than the state of New York) holds about 113,000 people. Apart from agriculture, its flourishing tourism industry keeps Grenada's economy going. The country also has a spike in tourists in the past few years, mainly coming from giant cruise ships. In 2019, the country had more than 500 thousand visitors (surpassing its total local population of 113 thousand).
Grenada has a good education system. Like most standards in the world, the Island of Spice has a kindergarten, pre-primary school, primary school, secondary school, and tertiary education. But notably, its government spend more than 10% of its fund in education making it the 3rd highest rate in the world. Thus, dividends are starting to pay off in the country as 98.6% of its population are literate and able to read and write.
Saint Vincent and the Grenadines
Land area: 389 km2
Continent: North America
Currency: Eastern Caribbean Dollar
Saint Vincent and the Grenadines' has an area of 389 km², with a population of 110,000. This island country is located within the Lesser Antilles, in the eastern Caribbean Sea. The country's economy mainly relies on agriculture and it is the world's largest producer of arrowroot. Although it's also known for other exotic fruits, root crops, and vegetables, bananas are its main staple after arrowroot, accounting for a huge volume of the total workforce.
Because Saint Vincent heavily depends on its agriculture, experts advise them to diversify because it's unprotected from external factors. Nevertheless, tourism has been growing lately, thanks to blockbuster films of the Pirates of the Caribbean, it widely promoted the country to more potential tourists as well as investors that led to domino effects—more constructions and infrastructures means more job opportunities.
Barbados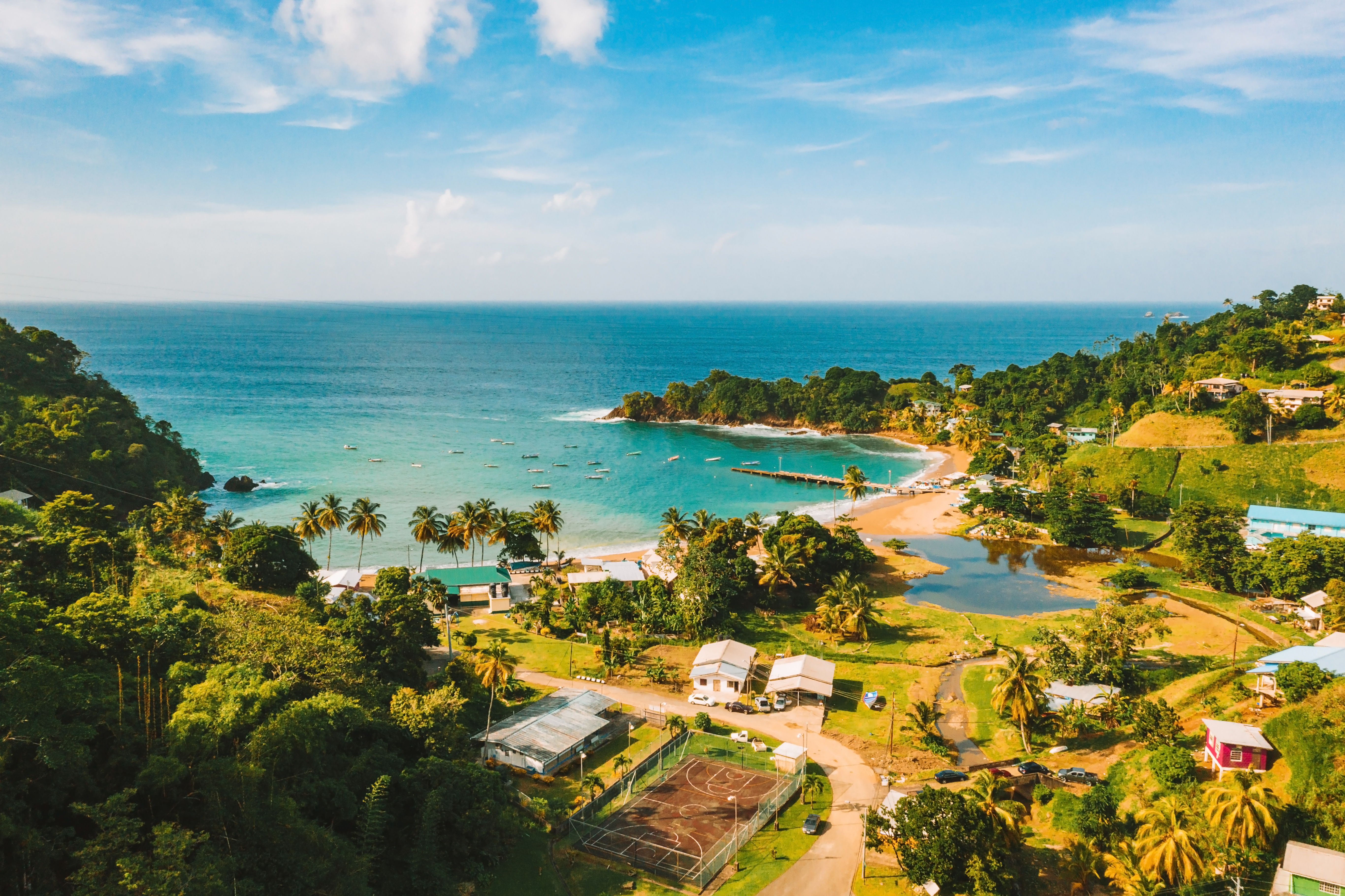 Land area: 431 km2
Continent: North America
Currency: Barbados Dollar
Located in the most eastern Caribbean island in the chain, Barbados' land area is 431 sq km, or more than 560 times smaller than the United Kingdom. It has a population of 288,000 citizens. Barbados is one of the most visited countries in the Caribbean with at least 1 million visitors each year.
Rihanna (Robyn Rihanna Fenty) is one of the world's most famous singers today who came from Barbados. Growing up in Bridgetown, Barbados, Rihanna saw the legendary singer Bob Marley (also from the Caribbean islands, in Jamaica) on the television and said that,  "He's one of my favorite artists of all time. He [Bob Marley] really paved the way for every other artist out of the Caribbean."
Antigua and Barbuda
Land area: 440 km2
Continent: North America
Currency: Eastern Caribbean Dollar
Antigua and Barbuda is another small island country in the Caribbean. It has an area of 440 sq km and a population of 98,000 citizens. Its nickname is the "Land of 365 beaches" because of the numerous beaches that surround the two islands.
Like other island countries in the world, Antigua and Barbuda face environmental challenges due to their proximity to the ocean and small size such as water issues, ecosystems, and deforestation in general.
There are two ways to pronounce Antigua. Locally, it's pronounced as "Anti-ga," while in the original Spanish word is pronounced "Anti-gwa." The word "Antigua" means "Old" in Spanish. First discovered in 1493 by Christopher Columbus, according to research, Columbus has named it Santa Maria la Antigua.
Seychelles
Land area: 458.4 km2
Continent: Africa
Currency: Seychellois Rupee
The Republic of Seychelles is an archipelago in the Indian Ocean. It consists of 115 islands. It is an African country that has an area of 458.4 sq km. The country's population is nearly 99,000 with a GDP per capita of $13,000. This country is full of beautiful sceneries such as natural reserves, crystal clear beaches, and coral reefs. It is also the home of the Aldabra tortoise, one of the world's largest land tortoises.
This country is committed to protecting its flora and fauna. In fact, they are one of the world's leading countries to protect endangered species by designating around 42% of its area for conservation. Seychelle's agricultural products are coconuts, sweet potatoes, cinnamon, and vanilla. While they have canned and frozen fish as well as copra, vanilla, and cinnamon for their export goods.
Palau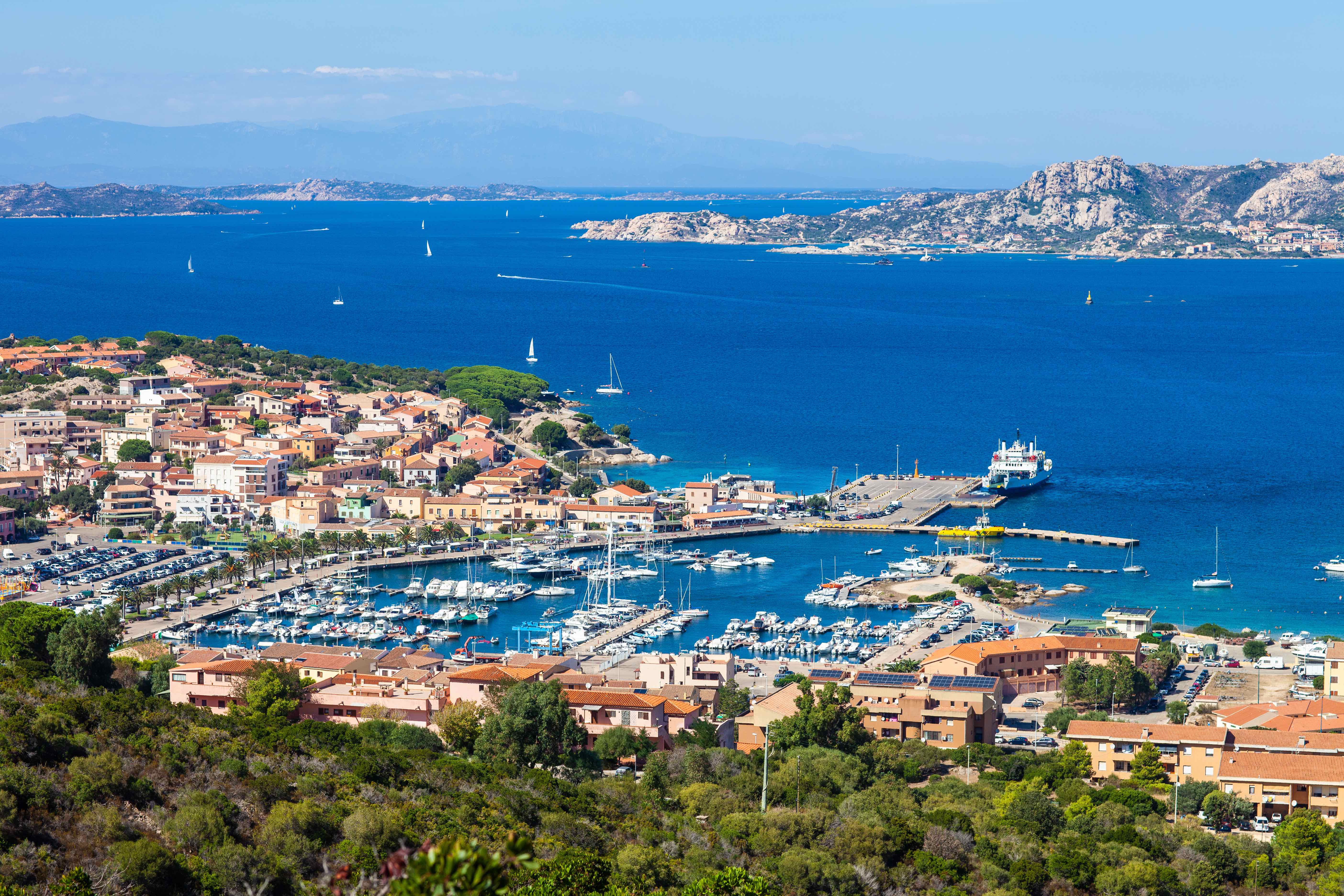 Land area: 459 km2
Continent: Oceania
Currency: United States Dollar
The Republic of Palau is an island country that lies in the western Pacific Ocean with more than 300 islands. Although the country is arguably not as famous as the Caribbean islands, Palau has an old culture way before the recorded times.
Its area is 459 sq km, more than 600 times smaller than the Philippines. It only has around 18,000 citizens. The country is somewhat influenced by nearby and far nations such as Japan, the Philippines, Spain, Germany, and the U.S.
As of today, Palau has a Free Association with the United States. Meaning, the citizens from Palau don't need a visa to enter the U.S. as well as having no limit on the length of stay, and do not require the Palauans to have a work permit to work there. Furthermore, there is no military in Palau as the U.S. supports the defense of Palau. The U.S. is fully responsible and any attack on the country will be viewed as an attack on the U.S.
Well known for its beautiful island scenery, dive sites, and other natural features, you can visit this beautiful country through Palau International Airport with regular flights coming from Manila, Guam, Taipei, Seoul, and including chartered flights to and from Macau and Hong Kong.
Andorra

Land area: 468 km2
Continent: Europe
Currency: Euro
With a population of 78,000 and an area of 468 sq km, Andorra is a European country bordered by Spain to the south and France to the north. Known for its status as a tax haven with solid tourism industry, Andorra is among the top 15 countries with the highest GDP per capita according to the World Bank.
Although some parts of Spain and France can speak Catalan, Andorra is the only part of the world that uses Catalan as its official language. English is not the most spoken language in the country. After Catalan, most of its citizens are able to speak in Spanish, French, and even Portuguese.
The country is living in peace for more or less, 1,000 years now. Due to its non-strategic location in the Pyrenees Mountains and a shortage of natural resources, Andorra has been out of the war since Charlemagne (Former King of the Franks) came through to fight the Moors (the Muslim inhabitants of the Maghreb). Although Andorra declared war on Germany in WWI, none of its citizens was eligible to go to the battlefield.
Saint Lucia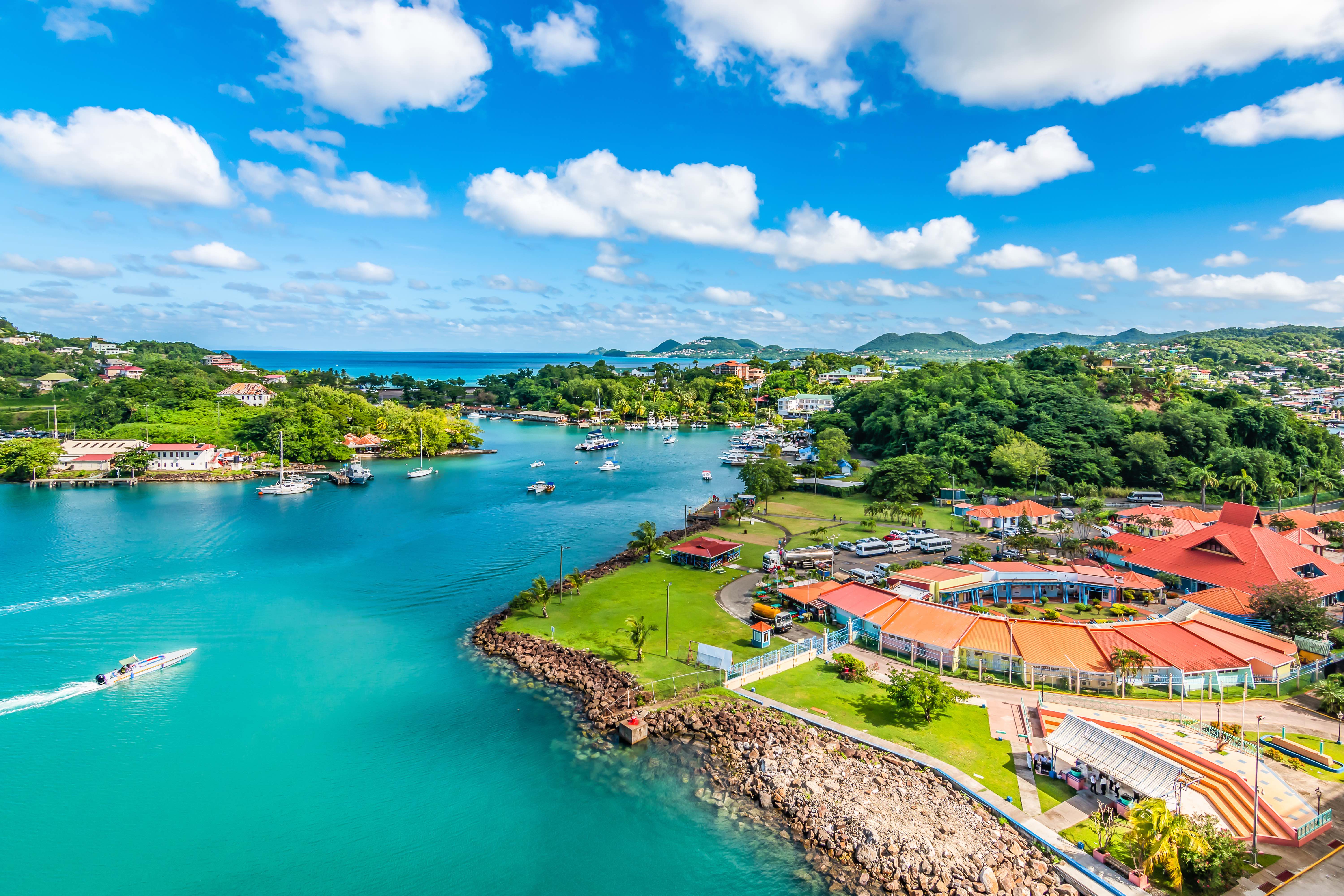 Land area: 617 km2
Continent: North America
Currency: Eastern Caribbean Dollar
Heading back again to the Caribbean, Saint Lucia's area is 617 km² (nearly twice as small as Hong Kong) with a population of 184,000. Most tourists today visit the country for its volcanic geography and geothermal landscapes where visitors can unwind in its therapeutic environments such as natural hot pools and bubbling mud springs.
The Pitons is one of the most popular tourist attractions not just in Saint Lucia but in the world. The Pitons is a stunning pair of pointy mountains and stands on the west coast along the waters of the Caribbean Sea. Not just The Pitons, the country is filled with spectacular mountains, rich rainforests, volcanic sand beaches, and vibrant coral reefs.
Like most countries in the Caribbean, Saint Lucia relies mainly on agriculture and tourism. Fortunately, the country has the capacity to export electronic products and clothing on a small to medium scale, giving more diversification to its economy.
Federated States of Micronesia
Land area: 702 km2
Continent: Oceania
Currency: United States Dollar
This country is an archipelago in the Pacific Ocean with more than 600 islands. It has a total area of 702 km² with a population of around 550,000. The Federated States of Micronesia or FCM has four states: Kosrae, Pohnpei, Yap, and Chuuk.
This country is famous for its palm-shaded beaches, ancient ruins, and dive sites. In fact, Chuuk is the wreck dive capital of the world, having 40 diving wreck sites.
The Federal States of Micronesia's main economic activities are fishing and farming. However, the country's primary source of revenue comes from the United States. The U.S. has been financially supporting the country since 1986 up to 2001, spending about $1.3 billion. In 2004, there was an amendment in the agreement that the U.S. will provide $110 million as assistance for the country's development until 2023.
Singapore
Land area: 728 km2
Continent: Asia
Currency: Singapore Dollar
The last and the biggest country in our 20 smallest countries is none other than Singapore. With an area of 728 km², it's about 1,635 times bigger than the smallest country in the world, Vatican City. Singapore's population is close to 5,900,000 citizens, surpassing the 19 smallest country's population combined.
The country's national language is Malay. However, it's not uncommon for Singaporeans to speak up to three more different languages including English, Mandarin, Tamil, and 'Singlish,' a blend of Singaporean slang and English. However, notably, the Singaporean government, including schools and some Singaporeans alike greatly discourages the use of Singlish in favor of Standard English.
The economy of the country is highly developed and ranked as one of the world's least corrupt countries, relatively low tax rate, and amongst the highest GDP per capita. The tourism industry of one of the top contributors to its Gross domestic product or GDP—the 'Lion City' is one of the most visited cities on the planet.