Airbnb Facts
Airbnb is the future of the hospitality industry. In a few taps or clicks, tourists can rent apartments, homestays, and even hotel rooms. Make yourself at home and find out more about this company with these Airbnb facts.
Airbnb offers around 6 million places to stay in throughout the world.
Brian Chesky and Joe Gebbia established Airbnb in 2008.
At any given time, guests book 1.9 million listings in Airbnb.
Airbnb has main offices in 31 cities.
Since its launch, Airbnb has served 400 million guests.
The company name was inspired by an experience where the founders rented an air mattress.
The company has over 12,000 employees.
Although Airbnb is a private company, it is planning to launch an initial public offering and become a publicly-traded company in the US Stock Market soon.
The company is valued at $47 billion by private-market investors.
Airbnb's headquarters is in 888 Brannan St San Francisco, CA 94103, USA.
Airbnb offers listings in over 188 countries.
Airbnb is not allowed to operate in North Korea, Iran, Syria, and Crimea.
Single rooms, suite rooms, apartments, houses, houseboats, and chartered yachts are the primary listings on the website.
Airbnb's main phone number is: (415) 437-6883.
Airbnb's customer support is: support@airbnb.com
As of April 2020, Alexa, a system that measures a website's popularity, ranked Airbnb in 318th place.
The company offers a $24 tour inside its headquarters.
Tokyo, Paris, and New York City are the most popular cities for Airbnb bookings.
Airbnb lists around 14,000 tiny houses, 4,000 castles, and 2,400 tree houses in its database.
Due to the company's success, Brian Chesky was named one of Time's "100 Most Influential People."
Airbnb stands for AirBedandBreakfast.
Airbnb is a shortcut version of its original business name, AirBedandBreakfast. Accordingly, Brian Chesky and Joe Gebbia conceptualized the business by putting an air mattress in their living room while turning their apartment into a bed and breakfast in Oct 2007.
Airbnb was founded by Rhode Island School of Design (RISD) alumni.
From 1999 to 2004, Brian Chesky pursued his Bachelor of Fine Arts in Industrial design at RISD. During this time, he met Nathan Blecharczyk and Joe Gebbia. Although Blecharczyk would only join the team much later, the alumni kicked off a small business that would eventually become Airbnb in August 2008.
Nathan Blecharczyk joined Airbnb in February 2008.
In February 2008, Nathan Blecharczyk entered the team as the Chief Technology Officer of Airbnb. Together, they created a website that provided listings of short-term living quarters for those unable to book hotels.
On August 11, 2008, the website Airbedandbreakfast.com formally started.
When the Industrial Designers Society of America held the Industrial Design Conference in the summer of 2008, the Airbnb owners finally got their first clients. During the event, some of the travelers had a hard time looking for accommodation since most of the hotels were fully booked. Thankfully, airbedandbreakfast.com was there and ready to accommodate them.
Airbnb works like "Uber."
One of the reasons behind Airbnb success is the way it provides convenient solutions in the hospitality industry. Functionally, Airbnb works like "Uber." Uber does not spend on its own cars to bring people from point A to B, yet the company still makes profit.
Airbnb enables big and small property owners to make money.
If a property owner has extra space in their premises, they can become a landlord using Airbnb. Almost anyone can list their property on Airbnb. Aditionally, signing up and listing space is free.
Airbnb charges 3% to the host for every reservation.
Although listings are free, Airbnb charges hosts for service fees. For every reservation, the company charges 3% to the host. The guests may pay a 'guest service fee' from 0% up to 20% on top of the reservation fee to cover Airbnb's services and customer support.
In March 2009, the company name was shortened to Airbnb.com.
Since then, the website's services had grown from air beds and shared spaces to higher-end properties including the houses, apartments, private rooms, and other properties.
Airbnb received two investments from different firms in 2009.
In January 2009, the company gathered $20,000 in venture funding coming from Y Combinator, an American company that invests in startup businesses. In April 2009, Airbnb also received an investment from Sequoia Capital. In total, Airbnb raised $600,000 from the firm.
Greylock Partners and Sequoia Capital invested in a Series A round to Airbnb.
In November 2010, Airbnb boosted its business funds when Greylock Partners and Sequoia Capital invested in a Series A round to Airbnb. Also known as 'Series A financing' or 'Series A investment,'  this investment acted like a preferred stock for Greylock Partners and Sequoia Capital in exchange for $600,000.
Airbnb started to boom in 2010.
In 2010, Airbnb declared that out of 600,000 nights booked, 80% occurred within the last six months. In other words, the company grew exponentially more than ever.
More investors funded Airbnb in 2011.
In July 2011, Airbnb received more investments totaling $112 million from Andreessen Horowitz Digital Sky Technologies and General Catalyst Partners. Other investment partners included the American actor Ashton Kutcher and talent manager Guy Oseary.
Airbnb opened more international offices in 2012.
Because of the rapid growth from international users, the company decided to open offices in Barcelona, Paris, Milan, Copenhagen, São Paulo, and Moscow in 2012. This added to their existing offices in London, Hamburg, Berlin, and San Francisco.
Airbnb opened its 11th office in Australia in late 2012.
In late 2012, Airbnb continued to expand its presence and opened its office in Sydney, Australia. Moreover, Airbnb Australia became the 11th office of the company and marked Airbnb's expansion from the Pacific to Asia.
Airbnb released the digital travel guide in 2012.
In late 2012, Airbnb released a digital travel guide called "Neighborhoods." This guide recommends its users with activities and itineraries based on their personal preferences .
The company recorded 9 million guests served in 2013.
In the year 2013, Airbnb continued to grow and recorded a whopping 9 million guests served. This exponential growth is thanks to Airbnb's aggressive site expansion as well as the big investments it received.
Airbnb reached a $10 billion market value in 2014.
In April 2014, Airbnb sealed another investment amounting to $450 million from TPG Capital. By this time, Airbnb already reached a value of around $10 billion.
Airbnb launched a new logo in 2014.
In contrast to the old logo which had script letters of Airbnb, the new logo called 'Belo' represented the universal symbol of belonging. This is in line with Airbnb's vision to help people experience different cultures by providing lodgings.
airbedandbreakfast.com is still working.
Speaking of old and new, remember the old website of airbedandbreakfast.com? You can still access it to this day, though it'll redirect you to the current official website, www.airbnb.com.
Airbnb only operated in Cuba in 2015.
In 2015, the company expanded to Cuba when the country eased restrictions on U.S. businesses under the Obama administration. As a result, Airbnb remains as one of the first few U.S. companies to operate in Cuba.
Airbnb raised $1.5 billion through Series E funding.
In the second quarter of 2015, Airbnb acquired $1.5 billion through Series E funding coming from companies such as General Atlantic, Hillhouse Capital Group, and Kleiner Perkins Caufield & Byers.
Airbnb suggested that tourists can "live like a local."
The genius marketing campaign from 2016 reaped big time. Clients and travelers were hooked on the idea of foregoing average tourists' itineraries and experiencing their destination as a real local. Airbnb's "Live There" campaign in 2016 promoted the concept of "not touring Paris," but instead, "living in Paris."
Airbnb took until 2016 to turn a profit.
Although the company is already worth billions of dollars during 2014, it was in 2016 when Airbnb recorded its first profits while paying dividends to its investors and covering up their expenses.
Airbnb also received an investment from Google.
In September 2016, Airbnb raised more than $550 million in funding from Google Capital (now known as CapitalG) and Technology Crossover Ventures. This big investment placed Airbnb's business at a value of $30 billion.
Some members of the U.S. Senate believe that Airbnb is affecting housing costs.
In the middle of 2016, some members from the U.S. Senate requested for the Federal Trade Commission to investigate Airbnb's effect on housing costs. By October 2016,  New York governor Andrew Cuomo signed a bill imposing Airbnb fines for violations of local housing laws.
New York wants to slow down the use of Airbnb.
New York City has one of the word's largest short-term rental markets for hosting websites like Airbnb. However, New York seeks to regulate these companies for the hosts' non-compliance with short term rental rules and regulations. Allegedly, over 50% of Airbnb hosts in New York violate these laws.
Other cities like Paris mandated stricter laws for Airbnb.
New York is not the only major city experiencing conflict with the rise of Airbnb. Although Paris supports the use and knows the value of Airbnb in the city in terms of tourism, the government imposed stricter laws on how landlords can rent out their properties.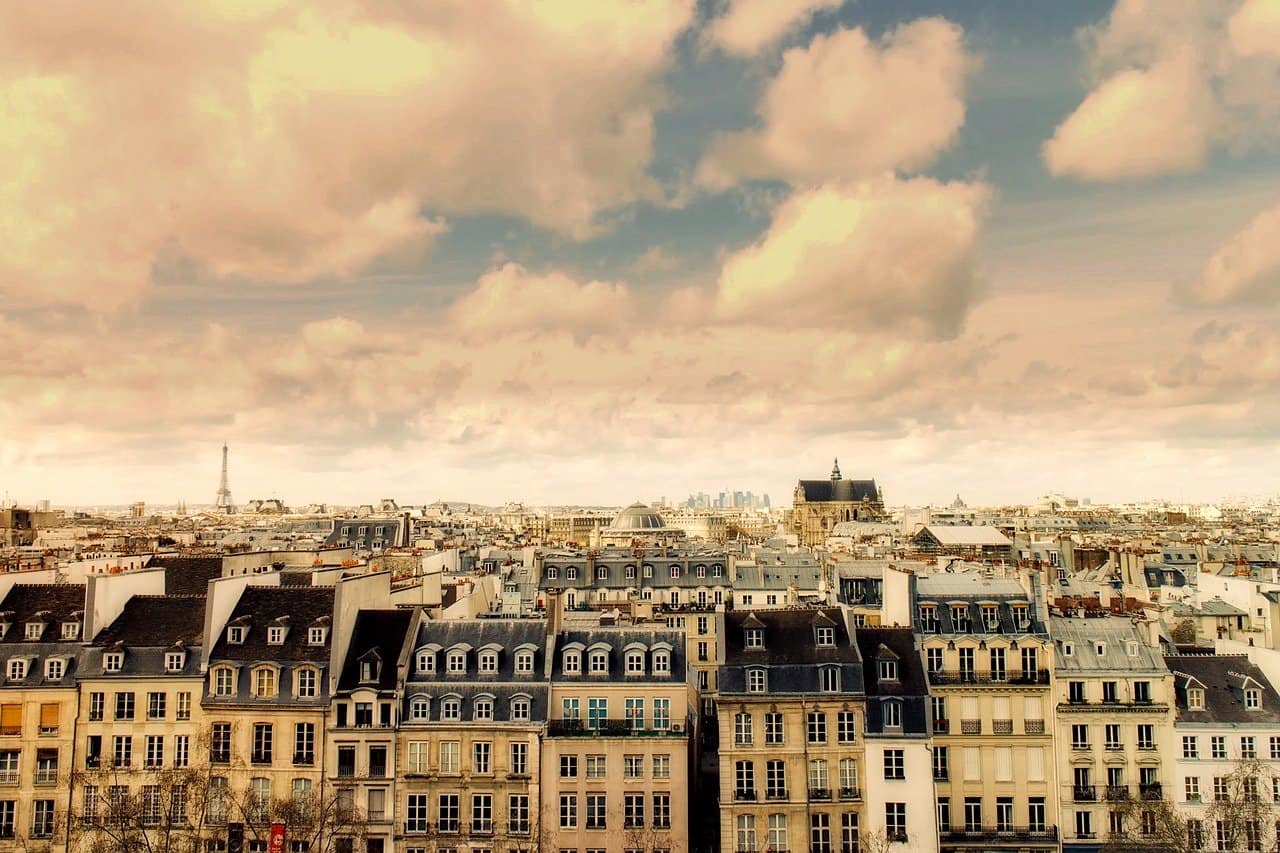 Some countries see Airbnb as a threat to its residents.
One of the reasons why countries want to ban Airbnb is because they view Airbnb as a potential threat to their residents. They think that their locals might take advantage of the surge of tourists coming from left and right rather than them staying in a tourist hotel. Short term rentals also entice some landlords to dump their long-term tenants because they see short term clients as more profitable.
Airbnb invested on a restaurant-booking app in 2017.
In early 2017, the company led a $13 million funding round in a restaurant-booking app, Resy Network Inc. Airbnb did this to create a one-stop-shop for its clients. Other entrepreneurs such as Gary Vaynerchuk and Mike Montero also joined the deal.
Airbnb recorded a loss of $322 million in 2019.
Although the company booked its first profits in 2016, its years ahead were not a smooth ride at all. Despite the fact that Airbnb had a $200 million profit in 2018, the company recorded a loss of $322 million in 2019 with its short term financial forecast becoming increasingly challenging.
Airbnb has a lot of expenses.
A few reasons why Airbnb loses money is due to its large expenses. Airbnb allocates a large part of its profit to deal with constant safety issues, capital expenditures, and technology upgrades.
Airbnb received its biggest investment from Silver Lake and Sixth Street Partners.
In April 2020, the company collected another investment amounting to $1 billion. The newly-infused investments came from Silver Lake, a private equity firm, and Sixth Street Partners, a global finance and investment firm.
Airbnb now caters to long-term stays.
Equipped with many investment partners, Airbnb eventually included longer-term stays in its portfolio. The company plans to concentrate its long-term market to students that need housing during school, or individuals working on extended assignments.
The acquisition of Accoleo opened Airbnb's doors to the outside world.
When Airbnb acquired its competitor, Accoleo, on May 31st, 2011, it opened the opportunity for Airbnb to open its first international Airbnb office. Airbnb Hamburg first marked the company's worldwide expansion.
Airbnb gained a foothold in London through the acquisition of  Crashpadder.
Roughly 14 months after acquiring Accoleo, Airbnb continued its aggressive expansion and acquired CrashPadder, a London-based website that helps users find rooms and hotels to rent.
After the acquisition, all  registered Crashpadder users were automatically directed to a landing page about the Airbnb deal. Although it affected the Crashpadder users at first, the transition went relatively smooth and all accounts were preserved and safely transferred to Airbnb.
Airbnb established an office in London before acquiring Crashpadder.
Unlike Accoleo's acquisition where Airbnb bought the company before putting up an office in Germany, Airbnb established its 2nd international office in London before it acquired Crashpadder.
NabeWise allowed Airbnb to focus on offering hyperlocal recommendations.
Less than 4 months after acquiring Crashpadder, Airbnb yet again bought another competitor company called NabeWise.
With the acquisition of the New York-based company, NabeWise allowed Airbnb to focus on offering hyperlocal recommendations that benefited the company and clients.
Airbnb acquired Localmind for social travel.
In late 2012, Airbnb acquired Localmind, which is a location-based question and answer platform that ocnnects users in real-time with local experts. This move basically gave Airbnb users access to a 24/7 guide for their destination. This feature operates on mantra, "Locals know best."
Airbnb went high-end through Luxury Retreats International.
In early 2017, the company bought the Canadian-based villa rental company, Luxury Retreats International to explore high-end vacation rentals and travel services. Luxury Retreats offers concierge services and access to the support team for their guests, including dedicated villa specialists.
Airbnb ensures accessibility for PWDs.
The Accomable company used to specialize in helping persons with disabilities book online accommodations worldwide. When Airbnb acquired Accomable on November 16, 2017, it helped Airbnb prioritize people with special needs in over 60 countries.
Airbnb provides discounted hotel rates.
HotelTonight is an online travel app that enables its users to locate discounted hotel accommodations by seizing the last-minute offers with steep discounts off the listed hotel rate. Airbnb acquired this feature when it bought HotelTonight for over $400 million in March 2019.
The HotelTonight app has over 15 million downloads.
Since its launch in 2010, HotelTonight reached over 15 million downloads. This app is currently available in many countries such as the United States, Canada, the Caribbean, Mexico, the United Kingdom, Spain, Germany, France, Italy, and Australia.
The company acquired Urbandoor in the 3rd quarter of 2019.
Urbandoor is an online marketplace for professionals looking for furnished and serviced apartments. These apartments are ideal for clients on extended business trips or relocation.
Airbnb aims to provide belongingness.
The company's core mission and vision is to build a world where anyone can belong anywhere. Airbnb is doing its best to create an end-to-end travel platform that helps travelers stay in and explore a destination, all in one place.
Guests can filter their accommodation.
Airbnb provides a platform for hosts to accommodate guests with short-term or even long-term lodging for tourism, leisure, and business-related activities. Furthermore, the guests can filter their accommodation according to their price range, dates, and preferred lodging type.
Payment and personal information are the top two requirements for using Airbnb.
Users must provide payment and personal information from them to book a place through Airbnb. Depending on the country or city, hosts may demand a copy of a government-issued identification before they accept a reservation. Other basic requirements include the email address, phone number, introductory message, and signed terms of agreement.
Guests and hosts can chat with each other.
Guests and hosts can chat with each other through Airbnb's messaging system. Take note that Airbnb has access to the chat logs and provides no private messaging on their servers. That policy protects the company, hosts, as well as guests if there are concerns or issues.
The host sets the price.
It is up to the hosts to make their accommodation prices, the allowed number of guests, amenities included, home type, and house rules. After the hosting, both guests and hosts can rate and leave reviews about their experiences.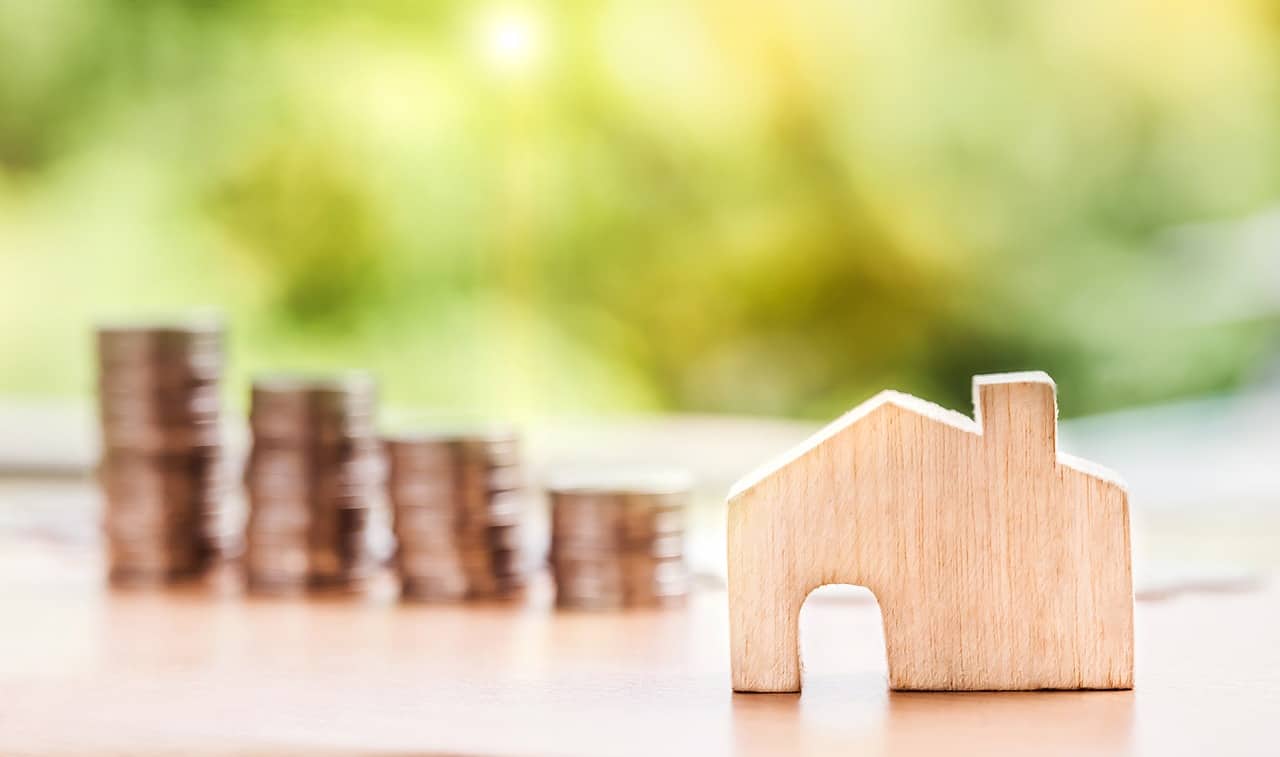 Most of the competitors of Airbnb are also from the United States.
The biggest competitors of Airbnb are HomeAway, Expedia, TripAdvisor, Flipkey, VRBO, Tripping.com, Booking.com, and Trivago.
Except for Trivago and Booking.com, all of these competitors are also from the United States. Trivago is from Düsseldorf, Germany while Booking.com is from Amsterdam, Netherlands.
The company allows the hosts to pick among six ways of cancellation policies.
To enumerate, those are Flexible, Moderate, Strict, Long Term, Super Strict 30 Days, and Super Super Strict 60 Days.
'Flexible' is the first option. Flexible offers free cancellation until 14 days before the check-in date which is based on the confirmation email. However, if the booking is done within 14 days before check-in, free cancellation is available 48 hours after the booking and 24 hours before your stipulated check-in date. Although the guests can't refund the service fee, the nightly rate and the cleaning fee will be refunded.
The Moderate cancellation policy is much stricter.
Compared to the Flexible cancellation policy of Airbnb, the Moderate cancellation policy is stricter but still provides the guests an opportunity to get a full refund, minus the service fee.
The Moderate cancellation policy offers free cancellation until 14 days before the check-in date. If the booking is made less than 14 days before check-in, free cancellation narrows within 5 days to 48 hours before the check-in date.
The strict cancelation of Airbnb still offers a refund.
For the guest to get a full refund of the nightly rate, they should cancel within 48 hours of booking and at least 14 full days before the listing's local check-in time. Furthermore, guests can cancel up to 7 days before check-in but will only get a 50% refund. However, the guest will not get refunded at all once they go beyond the grace period.
If the guest only paid 50% of the reservation, there will be no more refund and the remaining 50% will not be charged.
Guests should plan carefully before booking long-term.
For Airbnb's Longterm cancelation policy, guests can still get a full refund if they cancel within 48 hours of booking and at least 28 full days before listing's local check-in time. If the guest cancels the reservation before the start date, the host will get the payment of the reservation, and guests will not be refunded.
If the guest cancels the reservation during their stay, they are obligated to pay the host up to the end date of the guest's original reservation.
Super Strict 30 Days only gives a 50% refund.
Airbnb's Super Strict 30 Days cancellation policy only offers a 50% refund even if you cancel early. To get the 50% refund of the nightly rate, guests must cancel 30 full days before the listing's local check-in time, or there will be no refund at all. If the guest decides to leave early, the remaining nights will not get refunded as well.
Super Strict 60 Days also offers a 50% refund.
The Super Strict 30 Days and Super Strict 60 Days are almost the same. However, guests must cancel at least 60 days before check-in to get the 50% refund.
Airbnb is a "two in one account."
When you create an Airbnb account, you can already become a host or guest. Unlike other online services that divide buyer and seller accounts, Airbnb lets you switch between host or guest anytime.
Creating an Airbnb account is easy.
For those planning to make an Airbnb account, simply go to airbnb.com and choose Sign Up. From there, you can create an account by signing up using your Facebook account, Google account or Apple ID, or your email address.
You can be an Airbnb host in three steps.
First, you need to list your space in your Airbnb account. Anyone with a property can share their spaces, from a room to an entire house and everything in between.
Second, indicate your price, schedule, and house rules for your guests. Finally, when the listing goes live, the right guests can soon reach you through Airbnb's messaging system.
There are many reasons why you should list your property at Airbnb.
Some of the major concerns for hosts are property damage and mistrust. Airbnb knows these risks, and they got it all covered. Aside from the fact that Airbnb empowers the host to set strict requirements, they also encourage an "open book" system for the guest's travel history. Additionally, the company provides Host Protection Insurance and Host Guarantee.
The Airbnb Host Guarantee provides support for up to $1 million.
The Airbnb Host Guarantee provides support for up to $1 million in damages. The Host Guarantee Program doesn't cover cash, jewelry, securities, artwork, and personal liability. However, they offer it with no additional cost.
Hosts should remove all their valuables when there are guests.
Since the Host Guarantee program does not cover loss or damage from wear and tear, Airbnb recommends that the hosts should secure and remove all their valuables when guests rent their place.
Airbnb protects its hosts from lawsuits.
In a very uncommon case where somebody files a lawsuit or claim against them, Airbnb hosts can tap the Host Protection Insurance.
Currently, Airbnb does not have travel insurance.
Since Airbnb has no traveler's insurance, guests are advised to only book with the highly-recommended hosts for their safety. Guests are always welcome to visit the host's review first section in due diligence.
Travel insurance can protect you from unforeseen financial losses.
Airbnb advises their travelers to consider buying travel insurance such as trip cancellation coverage, coverage for medical expenses, trip interruption coverage, baggage protection, and emergency assistance services.
Airbnb can give you free coupons.
From time to time, Airbnb offers coupons depending on their marketing strategy. For instance, users can gain coupons from referrals and sign-ups, which you can redeem for discounts. You can use your coupons by adding it to the checkout page.
Airbnb Experiences sees travelling as more than a physical journey.
The 'Airbnb Experiences' is a special activity planned and hosted by locals around the world. In contrast to a regular tour, Airbnb Experiences seeks to provide immersive experiences.
From the meditative art of forest bathing, making cheese with goats, tasting the best wines, or having a cocktail hour at a jazz club, Airbnb Experiences offer niche activities that'll make guests feel like locals.
Airbnb Experiences is totally different from Airbnb hosting.
Any local can register on the Airbnb Experiences platform and share a portion of their passion and enthusiasm to their guests. If you want to become an Airbnb Experiences host, remember that most guests are choosing this not because of a variety of tours. Rather, they want to know the real life of the locals. They are hoping to get a tour that they can't get from a typical travel agency from there.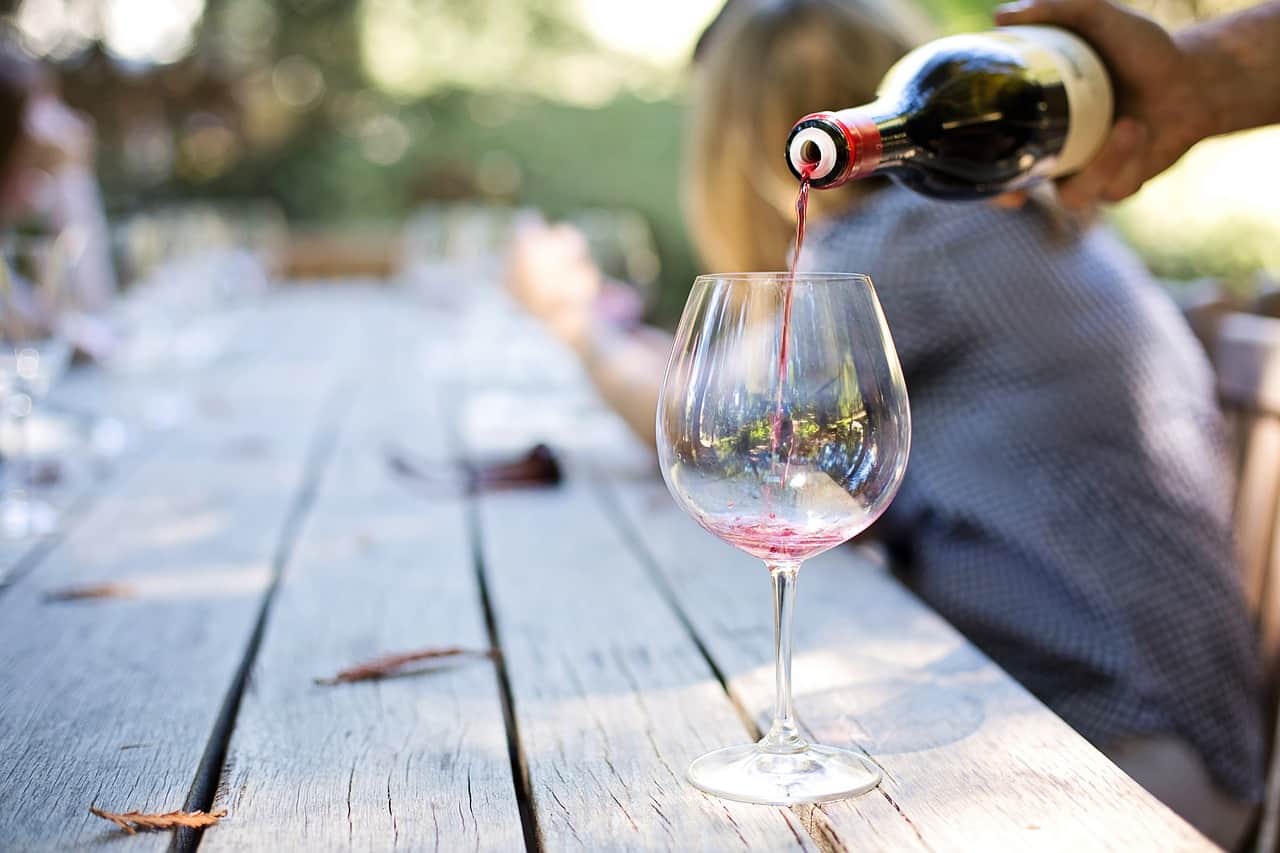 An Airbnb Experiences host should be passionate.
To become an effective Airbnb Experiences host, you must be passionate and hospitable to your guests. Second, you must allow the guests to participate directly in the activity. Finally, give your guests the freedom to access a special, safe place in your community.
Airbnb gift cards can be bought from $25 to $500.
Airbnb gift cards can be purchased from numerous retailers online and physical stores. With this in mind, Airbnb gift cards can be a physical or digital card or a depending on where you bought it. Typically, these cards range from $25 to $500. Unlike Airbnb coupons, you can redeem Airbnb gift cards for Airbnb Experience.
The starting salary of Airbnb's employees is around $5,500 per month.
On average, the Airbnb employees' salary is around $9,000 per month. Starters get approximately $5,500 per month while higher ranks receive around $14,000 a year.
Top Airbnb executives are estimated to earn more than $30,000 a month.
For Airbnb's executive employees, it is estimated that they earn around $17,000 a month, while the top executives gain $30,000 to $35,000 a month.
Airbnb gives equal employment opportunities to all.
According to Airbnb, they are looking to work with the best and brightest people. They provide equal employment opportunities to all of their employees as well as their applicants regardless of their demographic.
Airbnb Plus helps hosts build their credibility.
Airbnb Plus allows the hosts to gain a "Plus" classification which recognizes the host's listings that offers excellent comfort, style, and quality to their guests.
Hosts should have at least a 4.8-star rating to qualify for Airbnb Plus.
Before the hosts apply for an Airbnb Plus program, they need to ensure that their listing is eligible. The listing should be an entire house, or at least a private room with a private bathroom. The host's average rating from guests should be 4.8 stars or above. They also need to reach a 95% acceptance rate for bookings with no cancellations in one year.
Not all cities have Airbnb Plus.
Currently, Airbnb Plus is only available in San Francisco, Los Angeles, Chicago, Austin, Toronto, Barcelona, London, Milan, Rome, Cape Town, Melbourne, Sydney, and Shanghai.
However, it is expected that Airbnb Plus will soon expand to Phoenix, Seattle, Montreal, Mexico City, Riviera Maya, Prague, Lisbon, Crete, Athens, Auckland, Bali, Beijing, and Chengdu.
Airbnb users should be at least 18 years old or above.
To use Airbnb services, users should at least be 18 years old. Airbnb's Terms of Service prohibits anyone to create an account and book or host unless they are already in the right age.
Airbnb offers family or kid-friendly lodgings.
Children can travel on Airbnb with their guardians, but it is important to double-check whether the host specifies that their space is suitable for children or infants. To be sure, guests with children or infants can look through Family or Kid-Friendly listings.
Family/Kid Friendly listings are designed for convenience and safety.
Some of the important features of Family/Kid Friendly listings are stair gates on the stairs, books & toys for kids, and other baby-proofing measures.
Airbnb gives a Superhost badge for their best hosts.
Airbnb defines the Superhosts as an experienced host that provide consistently remarkable experiences for their guests. A Superhost badge will be awarded to them accordingly, which will reflect on the host's listing and profile.
Airbnb's Superhosts and Airbnb Plus are not the same.
The company acknowledges its host as 'Superhosts' for its outstanding hostings and hospitality. The Airbnb Plus program acknowledges well-designed properties, complete facilities, and cleanliness.
There are four steps to qualify for Airbnb Superhost.
First, they should have a 4.8 rating or higher which based on the guest's review in the past year. Second, they must have a very high acceptance rate for their guests or almost zero cancellations in a year. Next, they must complete at least 10 stays in the past year (or a hundred nights over at least 3 completed stays). Finally, their response rate should be more than 90% for new messages within 24 hours.
Airbnb evaluates its hosts every three months.
Every three months, Airbnb checks if its hosts meet or exceed the criteria for Airbnb Superhost for the past year. And they do, they will be reward with the Airbnb Superhost badge.
There are perks and benefits if you are an Airbnb Superhost.
More often than not, Superhosts profits from a significant increase in earnings when they have a Superhost badge. Having a badge means more visibility and trust from guests. Hosts can also filter Superhost listings and receive exclusive rewards from Airbnb such as travel coupons.
Hosts can track their status on the "road to Superhost."
For hosts that are not yet a Superhost, they can track their status by going to
'Opportunities' under 'Performance.' Here, they can see their progress for each of the Superhost requirements.
Most Airbnb hosts are hospitable.
If you're new to Airbnb and still wondering whether to use it or not, just remember that Airbnb hosts must adhere to company policies for hospitability.However, much like traditional hotels, inns, and other establishments, they can't be perfect all the time. Hosts with the badges of 'Superhost' and 'Airbnb Plus' are your best chance for a "5-star" experience.
Using Airbnb gives a better value for your money.
The company is created on the idea of how travelers can save money. You can find rooms that cost as little as $10 a night whereas basic hotel rooms are over $100.
Most hosts allow the guests to cook.
Most Airbnb rentals come with a kitchen. In contrast to most hotel rooms that do not allow cooking, most Airbnb hosts allow their guests to buy groceries from a local market and cook in the house.
Stay cautious if you're staying with your host.
Lack of privacy can be an issue for the guests if they are staying at home with their host. There have been several cases of misconduct on hosts' behalf. Although staying with the host may offer you a cheaper rate, renting your own place can be a better choice.
The company still gets complaints regarding racism.
Although Airbnb is committed to creating a world where people of any race and background are welcome and respected, the company still gets complaints from its guests and hosts regarding racism.
Airbnb once fined a host for racism.
In one case, one of Airbnb's hosts was fined by the company for $5,000 for racism. The host canceled the guest's reservation because of the guest's ethnicity. On top of the hefty fine, Airbnb required the host to take an Asian-American study.
Airbnb helped Tesla to solve their charging station scarcity.
In 2015, Airbnb collaborated with Tesla to provide charging units for some of Airbnb's hosts.
Elizabeth Taylor's house is listed on the website.
The actress' estate in Palm Springs is for rent with a rate of $625 per night. The 1.5-acre property was built in the 1930s, which has four bedrooms, a detached casita, and a luxurious living room.
You can book Villa Machiavelli for $11,658 a night.
Located in the center of the Tuscany, Villa Machiavelli can be booked through Airbnb for $11,658 with a minimum of four-night stay. Guests may bring up to 15 persons to share the ten-bedroom experience.
Guests can book an outdoor adventure in Red Rock Ranch on Airbnb.
Red Rock Ranch gives the guests an extraordinary experience, from ATVs, fishing equipment, and guns, all of these are all included in the package. The 80-acre ranch can be booked in Airbnb for $12,000 a night.
The Mid-century Hollywood inspired property in Hillcrest is listed in Airbnb.
One of the most expensive bookings that can be made on Airbnb is in Hillcrest Beverly Hills, California. The Mid-century Hollywood-inspired property has a library, a band, a movie lounge, palms that tower over a pool, sculpture garden, and tennis court. It welcomes up to 12 guests for $13,950 a night.
The Stein Eriksen Residences is the most expensive listed property in Airbnb.
For $50,000 per night, the Stein Eriksen Residences in Utah is currently Airbnb's most expensive listed property. You may bring up to 10 guests and stay in style for a luxury vacation right on the Silver Dollar ski run in the Uinta mountains.
Airbnb has a global volunteerism program for its employees.
Every month, Airbnb employees get four hours of paid time off to volunteer in their local communities. The employees helped the community to complete over 17,000 hours of service.
Airbnb supports students from low-income families.
Airbnb created the Open Homes program to provide free or low-cost, short-term stays to assist university students.
Airbnb is ready to help if there is a disaster.
Because of Superstorm Sandy, Airbnb created a system that enabled more than 1,000 Airbnb hosts in New York to open their doors to the affected neighbors. The company continued its disaster response since then.