Thanksgiving Facts
Observed By: USA, Canada
Month Celebrated: November in the USA, October in Canada
Founded: First "official" Thanksgiving was in 1621
First Place Held in: Plymouth, Massachusetts
Type of Holiday: National holiday
Frequency: Annual
Other Names: Turkey Day
European Name: Erntedankfest (in Holland and Germany)
Celebrates: The arrival of the Pilgrims in Plymouth, Massachusetts
Related Modern Holidays: Black Friday (27 November), Cyber Monday (30 November
Origin:

The Plymouth Pilgrims Were the Settlers Who Established Thanksgiving

Meaning:

The First Thanksgivings Were Actually Fasts Rather Than Feasts!

History:

Every Year, the President Pardons a Thanksgiving Turkey

History:

President Roosevelt Tried to Change the Thanksgiving Holiday Date

History:

The USA's First Thanksgiving was in 1621; Canada's Was in 1578

Origin:

Some Native Americans Consider Thanksgiving to Be a Day of Mourning

History:

Thanksgiving Only Became a National Holiday in 1863

Activities:

The Average Distance a Family Travels for Thanksgiving Celebrations is 214 Miles

History:

The First Thanksgiving Dinners Were Eaten Without Forks

Food:

Americans Consume 46 Million Turkeys on This One Day
No Turkey Was Served at the First Thanksgiving

We Owe TV Dinners to Thanksgiving!

The Tradition of Watching Football on Thanksgiving Day Began In 1920

Macy's Established a Thanksgiving Parade in 1924 to Herald the Start of the Christmas Shopping Season

The Biggest Thanksgiving Pumpkin Pie Weighed 2,020lbs!

Alcatraz Has Held an "Unthanksgiving Day" Every Year Since 1975
Thanksgiving Facts Infographics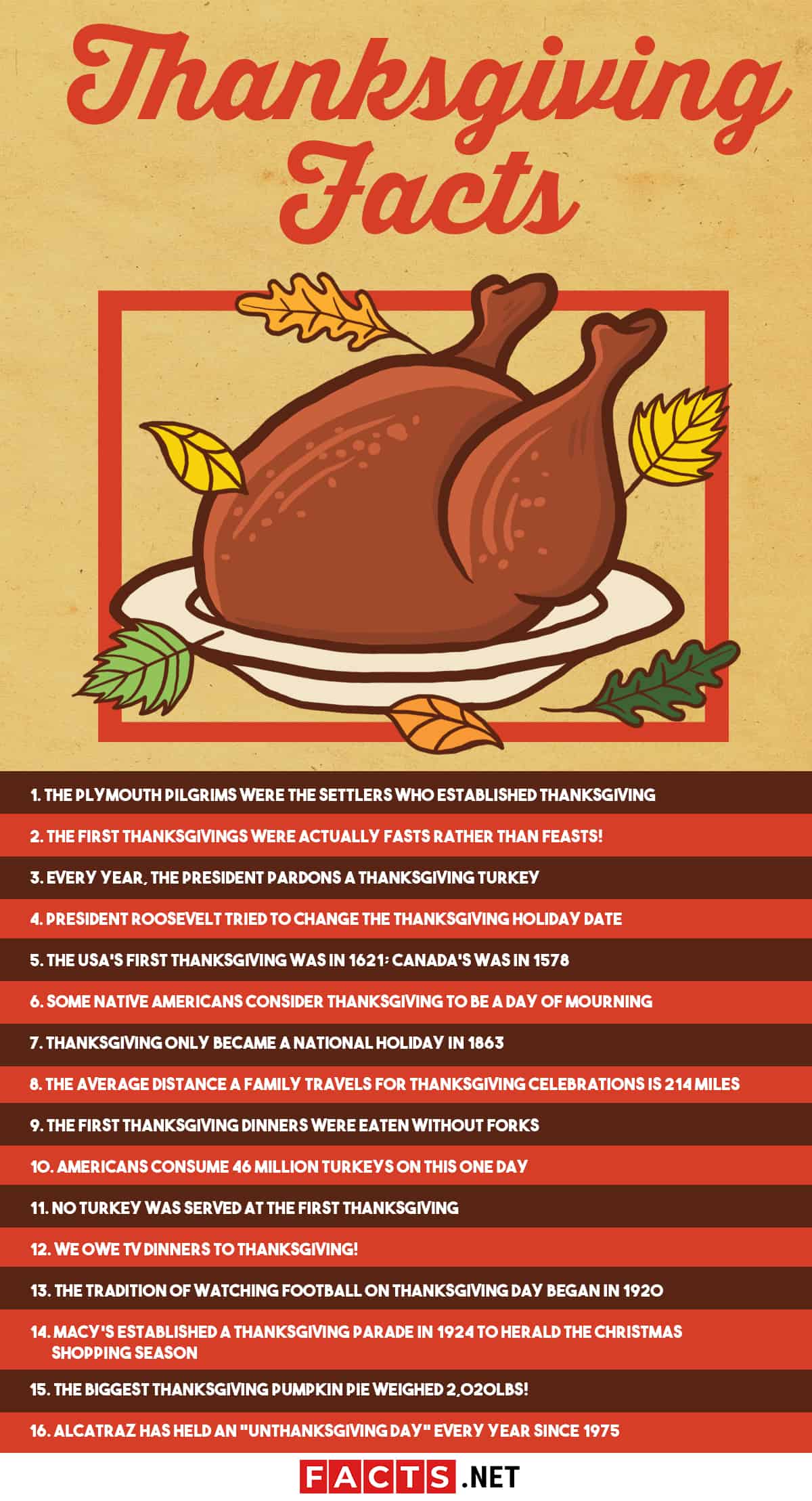 The Plymouth Pilgrims Were the Settlers Who Established Thanksgiving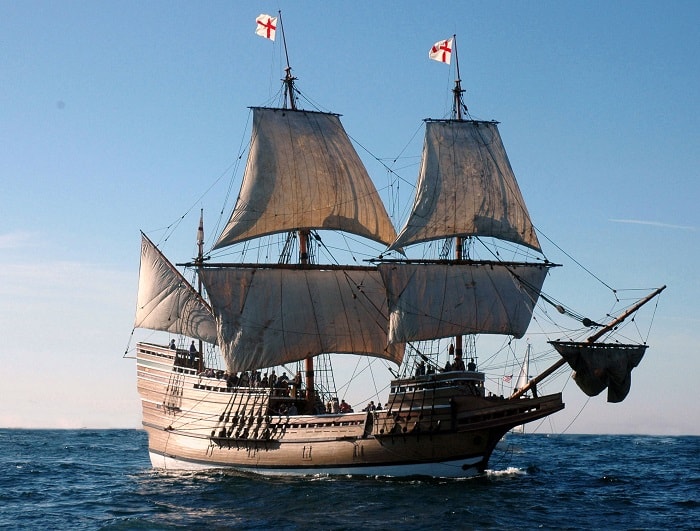 The first of our Thanksgiving facts tells us a little about the origins and history of the day itself. The Plymouth Pilgrims were a group of settlers who arrived in North America in the early 17th century. They sailed over on a ship called the Mayflower. Their leader was a man called William Bradford and he was responsible for the first incarnation of the day we now know as Thanksgiving.
The First Thanksgivings Were Actually Fasts Rather Than Feasts!
Originally, early settlers to the New World gave thanks for their survival on this day by praying, undertaking religious observance and abstaining from food rather than indulging. It was only when the Wampanoag Indians joined the settlers that the notion of feasting rather than fasting was introduced.
At the first feast in 1621, the Wampanoag Indians joined in, but there was not enough food to feed the chief and all of his warriors. The chief sent some of his men out to hunt and kill five deer, which were presented as a gift to the settlers. After this, this group of Native Americans helped the settlers to tend and cultivate the land properly.
Every Year, the President Pardons a Thanksgiving Turkey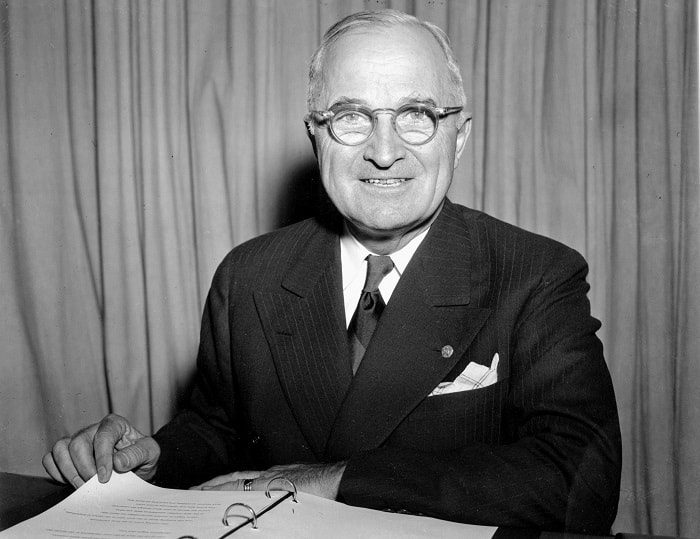 The next of our historical Thanksgiving facts surrounds a tradition that sprang up during the tenure of President Truman in 1947. He initiated an annual ceremony in order to spare at least one turkey from being eaten during the celebration. Since then, every subsequent President has done this for every year of their term in office. President Obama famously pardoned a 45lb Turkey by the name of Courage who eventually was flown to Disneyland to become the Grand Marshal of the resort's Thanksgiving Parade!
President Roosevelt Tried to Change the Thanksgiving Holiday Date
When President Lincoln established the Thanksgiving holiday in 1863 he stipulated that it should occur on the fourth Thursday of November. This is still the day on which it is celebrated today. However, back in 1939 when President Roosevelt was in office, he tried to change the date of the holiday, making it fall a week later. He believed that this would boost trade and help struggling businesses during the Depression era. This didn't catch on and the date of the celebration was moved back to where President Lincoln has originally suggested it should be.
The USA's First Thanksgiving was in 1621; Canada's Was in 1578
Many people believe Thanksgiving is only celebrated in the USA. In fact, it is also celebrated in Canada, but usually a month earlier in October. While the Americans celebrated what is believed to be their first proper Thanksgiving in 1621, in Canada it started in 1578 when a gentleman named Martin Frobisher held a Thanksgiving celebration to praise God for his safe passage from England to Canada.
Some Native Americans Consider Thanksgiving to Be a Day of Mourning
Every year on Thanksgiving Day a group of Native Americans herald a day of mourning and travel to Cole's Hill in Plymouth, Massachusetts to mourn what they call "the beginning of the end". There is a belief that the Wampanoag Indians let the early settlers in, and helped them without realizing this would lead to the end of their way of life as they knew it. Some Native Americans believe Thanksgiving is a day to remember the struggle their people went through then and are still going through now.
Thanksgiving Only Became a National Holiday in 1863
It was well over 200 years later that the idea to make Thanksgiving a national holiday occurred. It was in 1863 that the then President Abraham Lincoln decided to make it a day of celebration for all. It is believed that, in part, the decision was taken after rigorous campaigning from a lady called Sarah Josepha Hale who had written to President Lincoln for 17 years trying to establish the day as a holiday. Sarah Josepha Hale is also well known for one other fascinating fact – it is believed that she was the person who penned the beloved children's song Mary Had a Little Lamb.
The Average Distance a Family Travels for Thanksgiving Celebrations is 214 Miles
The next of our Thanksgiving facts focuses on more modern aspects of the celebration, including travel. It is estimated that on average a family will travel around 214 miles to participate in this day of feasting with their loved ones. Some 56% of drivers will travel at least 100 miles and there are over 24 million plane journeys made every year for the same event. However, 91% of all Thanksgiving holiday trips are made purely by car.
The First Thanksgiving Dinners Were Eaten Without Forks
We are so used to eating our meals with a knife and fork that we might find it hard to believe that people ate in any other way (apart from with their hands). The first Thanksgiving dinners were eaten with knives and spoons as the Pilgrims did not bring forks with them on their voyage across the ocean. In fact, it was the 18th century before they really caught on in America.
Americans Consume 46 Million Turkeys on This One Day
The next of our Thanksgiving facts focuses on the statistic that Americans now eat 46 million turkeys on that one day alone! This is double the number of Turkeys that are eaten the following month, on Christmas Day. The average weight of the Thanksgiving turkey consumed in the USA is 16lbs.
No Turkey Was Served at the First Thanksgiving
The next one of our Thanksgiving facts tells us a little more about the popularity of the turkey for Thanksgiving Dinner. It's estimated that 91% of US citizens will celebrate Thanksgiving with a turkey dinner, but the very first incarnations of the holiday did not include this now integral part. The first Thanksgiving dinners included deer, venison and even lobster and oysters. This is because these foods – whilst considered luxuries by us today – were more plentiful and cost less at that time.
We Owe TV Dinners to Thanksgiving!
While many decry the fact that families no longer sit around the dinner table to eat as a group, it is, in part, due to Thanksgiving that the TV dinner became more established. It seems odd to think that a celebration which brings families together should also be responsible for setting them apart! The story is that in 1953, food manufacturer Swanson had so much turkey left over from Thanksgiving (almost 26 tons!) that it was deemed inappropriate to waste it. A salesman visiting the company's food plant said that a safe and convenient way to sell the food on would be to package it in aluminum trays with sides of sweet potato and vegetables for people to buy and reheat. Thus the TV dinner was born.
The Tradition of Watching Football on Thanksgiving Day Began In 1920
Another one of our interesting Thanksgiving facts surrounds the modern notion of sporting events to help celebrate the day. It was in 1920 that the NFL began what is known as the Thanksgiving Classic game. The Dallas Cowboys and the Detroit Lions have hosted games on Thanksgiving ever since. It took until 2006 for another game to be added to the roster with different teams hosting it.
Macy's Established a Thanksgiving Parade in 1924 to Herald the Christmas Shopping Season
The next of our Thanksgiving facts surrounds consumerism and Christmas. It was in 1924 in New York that the department store Macy's had its first Thanksgiving Parade. Employees from the store launched the parade, which featured animals from the zoo in Central Park as part of the festivities. Even now, 3 million people attend and as many as 44 million are estimated to watch it on television. There is one character who has appeared more than any other in the entire history of the parades and that is Snoopy. He usually appears as a giant balloon and has made six appearances there in total.
The Biggest Thanksgiving Pumpkin Pie Weighed 2,020lbs!
The penultimate of our Thanksgiving facts surrounds the record breaking pumpkin pie that was once baked for the celebration. It was baked in 2005 by the New Bremen Giant Pumpkin Growers based in Ohio. It measured over 12 feet in length and consisted of 250lbs of pastry and 900lbs of pumpkin. For those with a sweet tooth, it contained 300lbs of sugar and 62 gallons of evaporated milk! Yummy!
Alcatraz Has Held an "Unthanksgiving Day" Every Year Since 1975
This unconventional day started some 40 years ago is held by the residents of the island to give thanks for the survival of the Native Americans after the arrival and settlement of the European people in the Americas.
Thanksgiving Facts – Facts about Thanksgiving Summary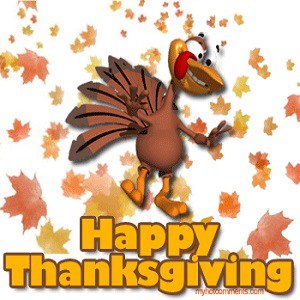 Facts about Thanksgiving show us that although it is one of the most famous USA celebrations, it is also celebrated in Canada. While turkey is now the traditional food consumed on this day, originally it was a time of fasting and prayer. The original Thanksgiving dinners were largely made up of game meats and fish. Some Native Americans see this day as a day of mourning and will not celebrate it.
View Comment