St Nicholas Day Facts
Although some Christians debate whether they should celebrate St. Nicholas Day or not, most Catholics continue to celebrate this occasion every Dec 6th. As the inspiration behind Santa Claus, St. Nicholas established himself in culture for his generosity to children. However, there's more to him than his association with kids. In his life, Saint Nicholas also performed many deeds of goodwill to all kinds of people. Learn more about the essence of this holiday with these facts about St Nicholas Day.
Quick Facts
Essential Facts
Interesting Facts
Christian countries celebrate St. Nicholas Day every December 6th.
It's also common to celebrate this occasion on December 5th.
Eastern Christian countries celebrate it every December 19th.
St. Nicholas was born on March 15th, 270 AD.
He died at the age of 73 on December 6,th 343 AD.
St. Nicholas Day is also known as The Feast of Saint Nicholas.
St. Nicholas is known for his generosity to children.
St. Nicholas was a Christian bishop of Greek descent from the maritime city of Myra.
St. Nicholas grew up in Patara, Lycia, which is part of modern Turkey.
St. Nicholas served as a Roman Catholic bishop in Myra as Christians were persecuted by the Romans.
Roman Emperor Diocletian imprisoned St. Nicholas for 7 years.
Constantine the Great freed St. Nicolas from imprisonment.
He attended the first Council of Nicaea in 325 AD.
St. Nicholas' remains now lie in Basilica San Nicola, Bari, Italy.
Based on a study on St. Nicholas remains, he stood exactly five feet tall.
In Greek, the name "Nicholas" means "people's victory."
St. Nicholas became a bishop at the age of 30.
According to theological accounts, St. Nicolas brought back the lives of 3 children who were chopped by a butcher.
The story of Santa Claus is based on the life of Saint Nicholas.
Santa Claus came from the name Sinterklaas, which is the Dutch name of St. Nicholas.
St. Nicholas rewards good children.
In some parts of Europe such as Ukraine, kids will get gifts from St. Nicholas under their pillow on St Nicholas Day if they have been good children. However, children who behave poorly may only find a piece of coal or a twig under their pillows.
St. Nicholas and Christmas Day have similar traditions.
Since kids receive gifts on both holidays, Christmas and St Nicholas Day largely resemble each other. However, they are held on different days of December.
Santa Claus started to become popular in the 1920s.
Over a long time, the image of St. Nicholas evolved and became more popular in the name of "Santa Claus" to most countries. Around the 1920s, the United States inspired the world with St. Nicholas as a happy and generous old man in a red suit. Although Santa Claus gained commercial popularity in the 1920s, St. Nicholas' history in the United States goes back as far as the 1770s.
Saint Nicholas is not just the patron saint of children.
Despite his generosity to children being his standout trait, St. Nicholas also serves as the patron to sailors, unmarried people, merchants, and students. Aside from these people, he also represents fishermen, the falsely accused, and repentant thieves.
Common treats given on St. Nicholas Day are oranges, candy canes. and chocolate coins.
Oranges and chocolate coins represent his rescue of three girls by paying their dowry in gold. Meanwhile, candy canes resemble a bishop's crosier, which is also associated with the Saint.
Kids in the U.S. put their shoes in the foyer on St. Nicholas Eve.
One of the traditions in the United States involves kids putting their shoes on the foyer or by their doors on Saint Nicholas Eve. Children usually do this in hopes that Saint Nicholas would place money or presents in the shoes.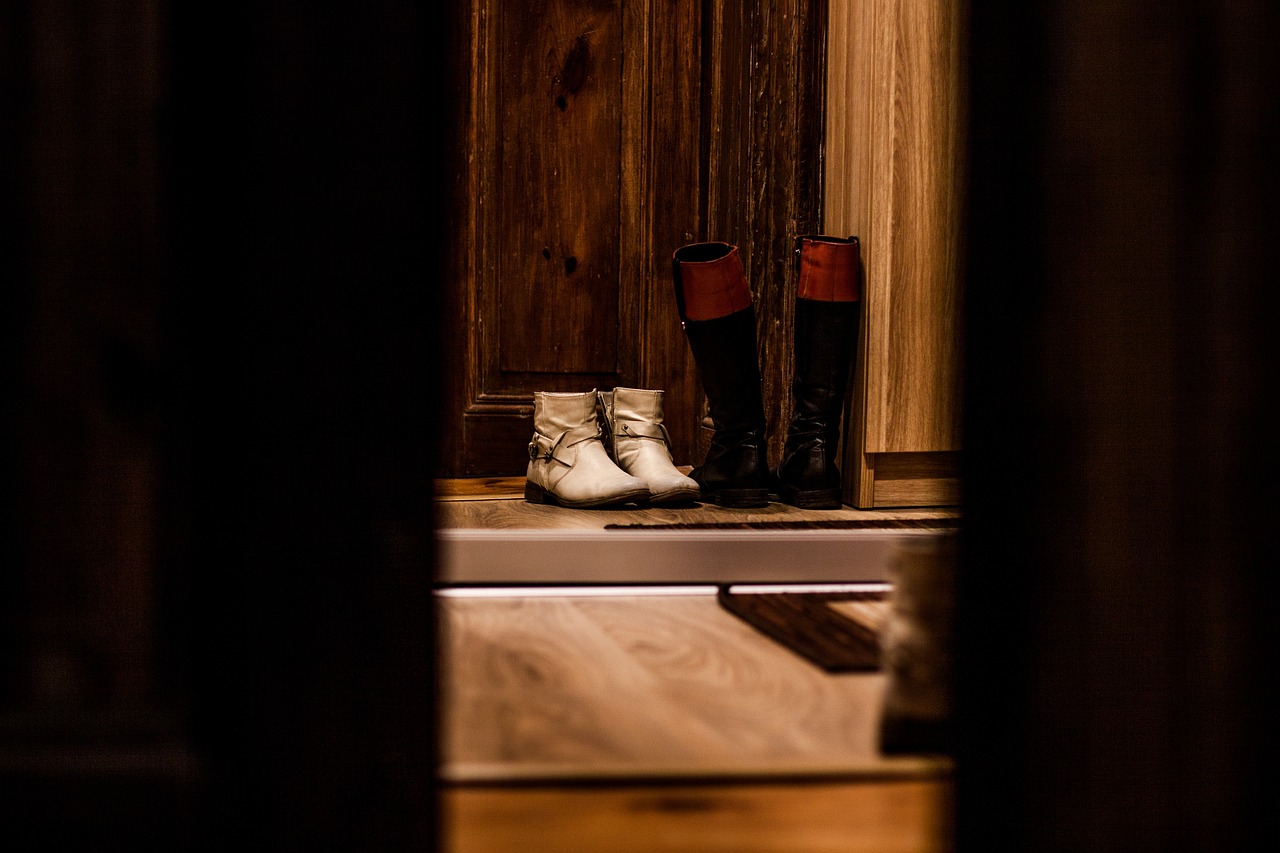 Father Christmas was derived from Saint Nicholas.
'Father Christmas' is the old English name for the personification of Christmas in Britain. Although people around the world believe that Father Christmas is just the British name for Santa Claus, Father Christmas is an entirely different character with his own history.
Nevertheless, it's widely accepted today that Santa Claus and Britain's Father Christmas both derive from Saint Nicholas.
St. Nicholas' parents died in a plague.
When St. Nicholas' parents died in a plague, he inherited his family's wealth and gave it to the poor. As he wanted the glory to go to God, he gave away his wealth anonymously.
He has helped 3 girls who were about to be sold for prostitution.
According to theological accounts, St. Nicholas helped three girls who were about to get sold by their father to slavery and prostitution due to poverty. For three consecutive nights, St. Nicholas threw purses of gold in the window of the family's house which eliminated the need for the girls to be sold off.
He prevented the execution of three innocent men.
One of St. Nicholas' good deeds was mediating and preventing the execution of 3 innocent men who were sentenced to death by a corrupt judge. Because of this feat, St. Nicholas now serves as a patron for the wrongly accused.
St. Nicholas ' bones were once stolen.
In the 11th century, sailors from the Italian cities of Venice and Bari infiltrated the cathedral at Myra and stole the bones of St. Nicholas. In an act known as the "holy robbery," the sailors brought back the bones to Bari, Italy. When asked to explain their motive, the Italians claimed that the bones of Nicholas weren't safe from the people in Myra.
A fluid that came out from St. Nicholas' bones.
When his bones were transferred to Bari, his marble tomb started to discharge a sweet-smelling fluid, which his patrons described as The Manna of St. Nicholas. Although described as oil, the fluid was later on revealed to be mostly water. Nonetheless, his believers claimed that the fluid had healing properties.
St. Nicholas boosted Coke's sales.
The Coca-Cola Company started to use the red image of Santa/St. Nicholas for its advertising in the year 1931. Coke hired artist Haddon Sundblom to create images of Santa Claus for the Christmas season.
Source: Pixabay
Christian families give out gifts on St Nicholas Day to honor his generosity.
After St. Nicholas' death in 343 AD, it became a common practice for Cristian families to give gifts to children every December 6th to remember and honor St. Nicholas.
Other Christians believe that saints shouldn't be worshiped.
To most Christian families, the tradition of giving gifts to children during St. Nicholas Day (Dec 6th) was moved to December 24 and 25. This is primarily due to the European Reformation and its opposition to worshiping of saints, believing that all the credit should go to God and God alone.
During the 16th century, the European Reformation or Protestant Reformation led a major movement in Western Christianity. This movement exposed some of the Catholic abuses, discrepancies, and loopholes to the Pope's authority. Since then, the Reformation has posed a religious and political challenge to the Catholic Church.
Most Christian communities in Lebanon celebrate St. Nicholas Day.
Various churches, schools, convents, and places are named after St. Nicholas to honor him such as Saint Nicholas Greek Orthodox Cathedral, Escalier Saint-Nicholas des Arts, and Saint Nicholas Garden.
Kids in Northern Germany use a Nikolaus boot on St. Nicolas Day.
Every night on December 5th, many children in Northern Germany place a boot known as a Nikolaus boot outside the front door. If the children behaved well, St. Nicholas (through their parents) would fill the boot with sweet treats and other gifts. However, bad kids would get a stick in their boots instead. This is also serves as the possible origin of the traditional Christmas stocking.
St. Nicholas has a partner in Germany.
In Bavarian folklore, St. Nicholas has Knecht Ruprecht as his partner. According to tradition, Knecht Ruprecht rewards children who pray regularly with fruits like apples, nuts, and gingerbread. However, children who don't pray will receive a bag of ashes.
Knecht Ruprecht is the name of the family dog in The Simpsons Germany.
In the German version of the American animated sitcom, the Simpsons' family dog is named Knecht Ruprecht instead of Santa's Little Helper.
German-Americans continue to celebrate St. Nicholas Day in the U.S.
Although St. Nicholas Day is not observed nationally in the United States, German-Americans in Texas, Ohio, Indiana, Wisconsin, Missouri, and Pennsylvania celebrate St. Nicholas Day according to German traditions.