Spotify Facts
Music stimulates the human mind in several ways. It's so ingrained in our lives, that our music taste reflects who we are.
For something as personal as music, it helps to have the most personalized way of listening to it. Check out how you can further improve your listening experience and tune into these Spotify facts.
Quick Facts
Essential Facts
Interesting Facts
Spotify was founded in Sweden during the year 2006.
As of 2020, Spotify is available in a total of 79 countries.
There are over 50 million tracks available to listen to on the app.
The service was not launched until October 2008.
Spotify was introduced to the United States in 2011.
Spotify has over 286 million monthly active users as of April 2020.

The app is currently one of the top music streaming services in the world. 

Spotify headquarters is located in Stockholm, Sweden.

The service provides Digital Rights Management (DRM) restricted music, and podcasts.

Spotify is supported on most mobile devices and desktops. 

The company was founded by Daniel Ek, a Swedish billionaire entrepreneur. 

Spotify's name comes from the etymology of the words 'spot' and 'identify'.

The company currently has 44 offices that operate internationally. 

Spotify's free accounts were once available through invitations only to control its growth.

The company is strongly against piracy. 
Spotify has a separate headquarters for its different regions. 

Illegal music downloads decreased significantly after Spotify was introduced in Europe.

Spotify Premium cards were once available during Christmas 2009 to give as gifts.

Spotify had a 6 month free ad-supported trial period during its launch in the U.S in 2011.

Free users once had a limit to how many songs they could listen to in a month.
Spotify Facts Infographics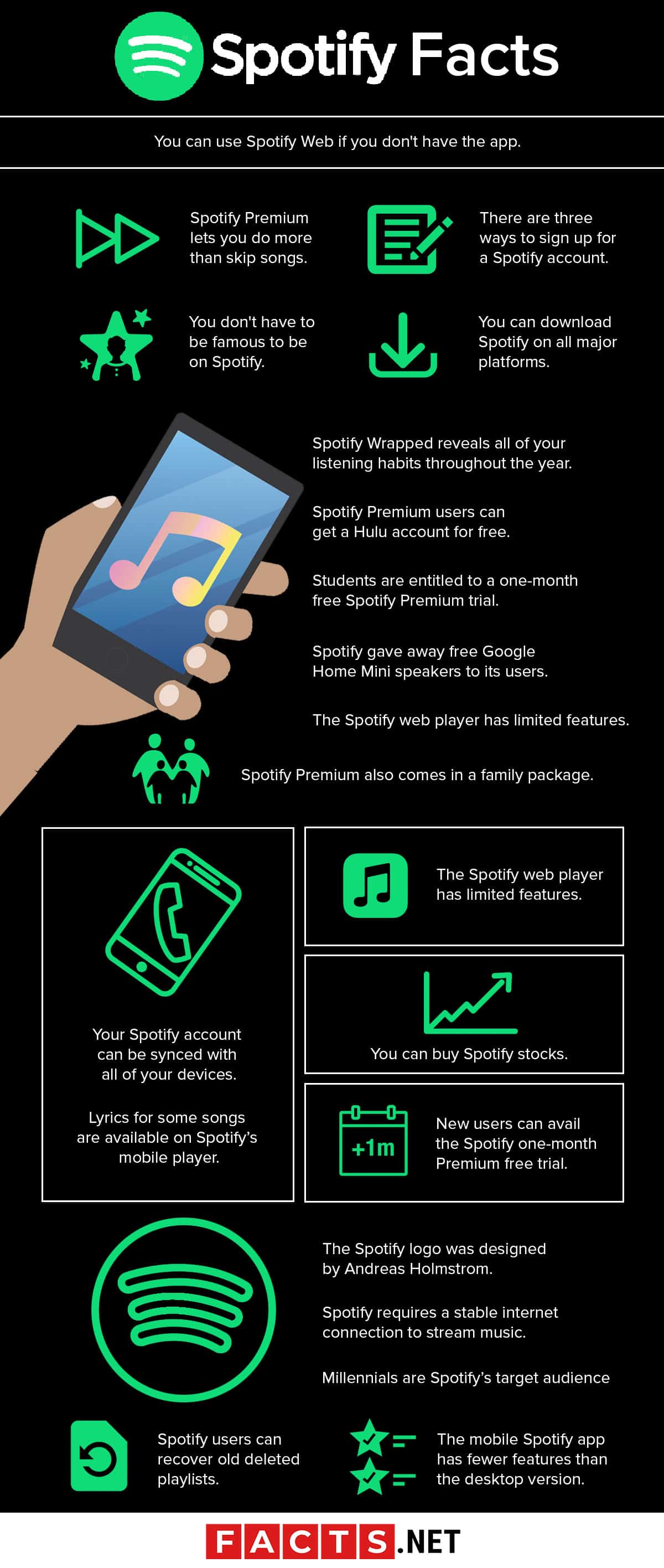 You can use Spotify Web if you don't have the app.
If you aren't too keen on having the Spotify app on your device, you can also access Spotify Web through browsers. Spotify's entire library of tracks and podcasts will still be available.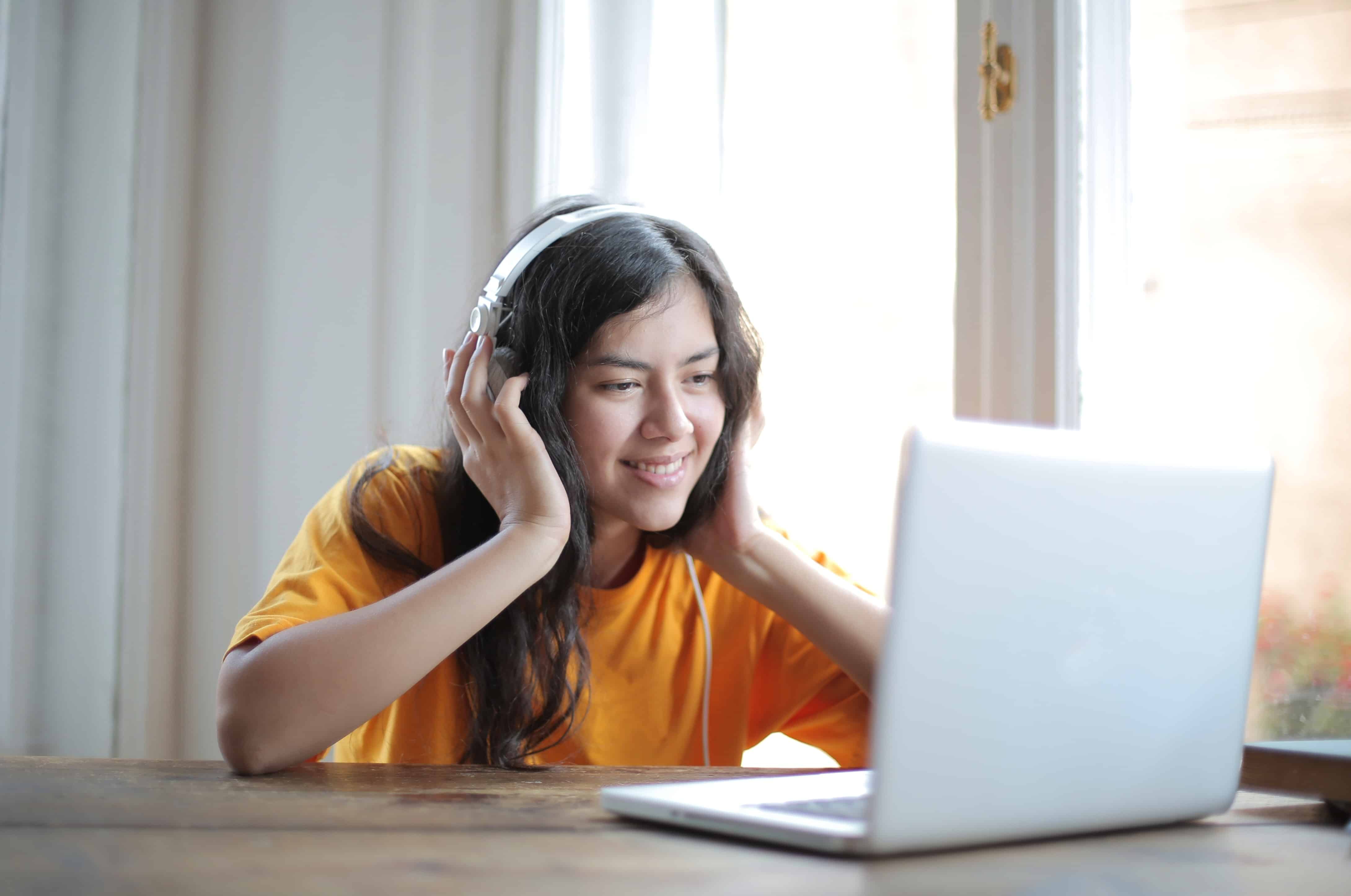 Spotify Premium lets you do more than skip songs.
A subscription to Spotify's premium services also gives users access to better sound quality. Additionally, premium users have unlimited song skips and can enjoy listening to their favorite music without the interruption of ads. 
Another feature premium users have is that they can download and save their songs for offline use at any time.
There are three ways to sign up for a Spotify account.
The first is through a regular sign up with a valid email address. Secondly, a user may also sign up using their Apple account. 
Lastly, new users can sign up using Facebook and automatically add their friends who are also on Spotify using the same sign-up method.
Spotify Wrapped reveals all of your listening habits throughout the year.
This data shows a statistical roundup of the user's listening activity throughout the past year. It contains information such as what genre of music you listen to the most and how many minutes you spend listening to things on the platform. 
Apart from genres of music, it also shows users' top artists and albums.
You don't have to be famous to be on Spotify.
For an artist to upload a song onto Spotify, the track would first need to be sent to Ditto. Dittomusic is an online music distribution company that verifies tracks from various artists. 
Once the track has been uploaded, the website handles the distribution process for Spotify to approve or deny.
You can download Spotify on all major platforms.
The app supports major modern devices such as smartphones, desktops, and laptops. It is also supported by Windows platforms, Mac OS, iOS, and Android users. 
Spotify Premium users can get a Hulu account for free.
As of 2019, Spotify Premium users can now enjoy Hulu's ad-supported plan at no extra cost of their subscription. However, this service is currently available to its U.S subscribers and not in other countries. 
Students are entitled to a one-month free Spotify Premium trial.
To be eligible for this plan, the user must be a currently enrolled student of an accredited higher education institution. Additionally, this offer is not available to those who have already signed up for a premium account. 
Students must also be above the age of 18 to qualify for this free trial.
Spotify gave away free Google Home Mini speakers to its users.
In November 2019, Spotify launched a limited offer of free Google Home Mini speakers to new Spotify Premium subscribers. This applied to both individual and family plans on the platform. 
Spotify partnered with Google for this exclusive giveaway which would last until November 15th or until supplies last.
The Spotify web player has limited features.
Unlike the desktop or mobile app, the Spotify web player is limited to browsing through songs. The browser also prevents users from editing information about their playlists. 
Spotify Premium also comes in a family package.
The Spotify Premium family package can be used with a maximum of 6 accounts using the same address. Each family member gets their account and can build their playlists and music library.
All accounts will also have the same premium benefits such as unlimited skips and offline listening.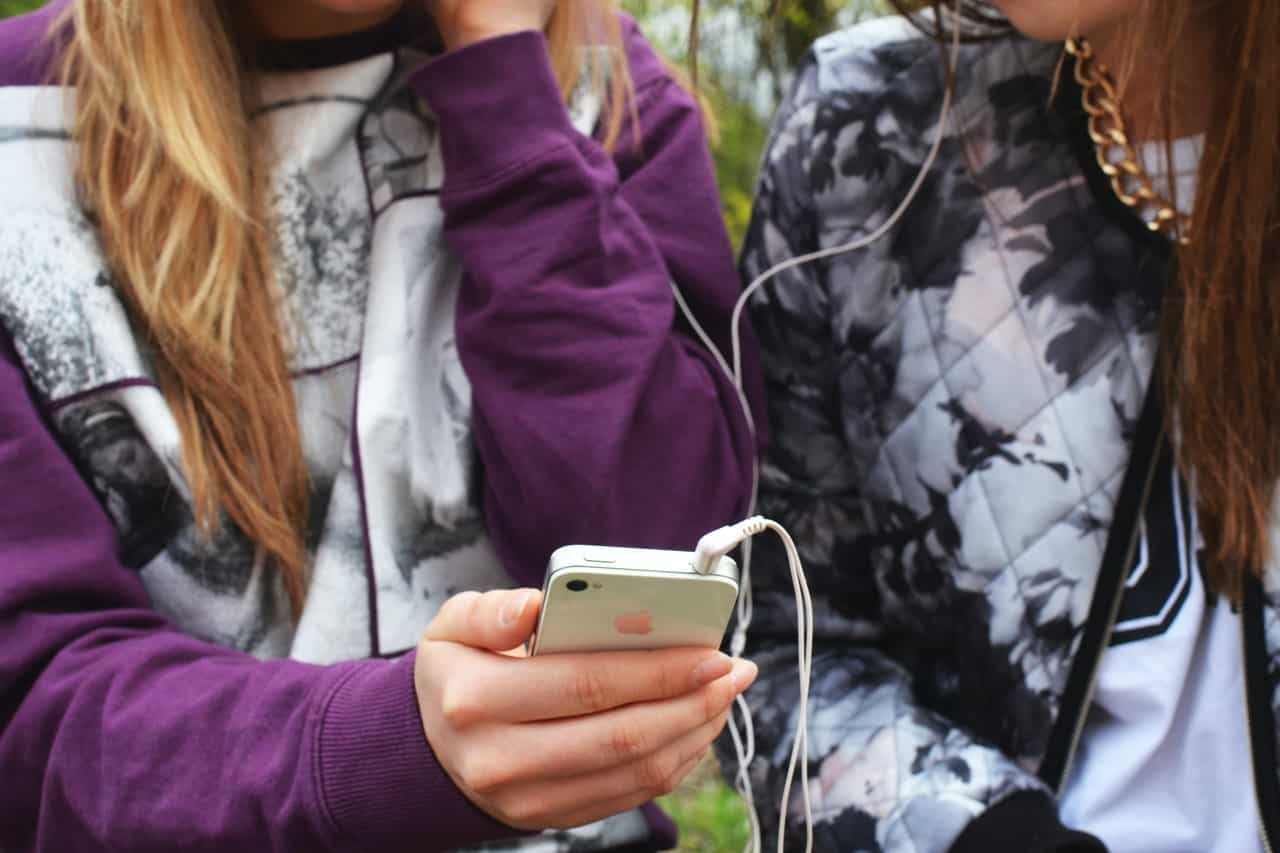 The Spotify logo was designed by Andreas Holmstrom.
Spotify went from a logo with tonal details and inscriptions, to one with a flat, simpler design stripped down the essential elements. The new logo was a result of attempting to make the brand appeal more to others. 
The logo also follows current marketing styles which emphasizes simple and flat designs to be easy on the eyes. 
Your Spotify account can be synced with all of your devices.
As long as a user is signed in to their account, all of their music and playlists will be synced with all devices. For premium users, up to three devices can be used to sync over 3 thousand songs for offline use. 
However, only one device can play music for each account. 
New users can avail the Spotify one-month Premium free trial.
Spotify offers a 30 and 60 days free trial for unregistered users with  certain terms. All you have to do is sign up and confirm your payment details on the app. 
This offer is available only once to new subscribers, and cannot be claimed if you have previously signed up for a premium account.
Spotify users can recover old deleted playlists.
To recover a previously deleted playlist, simply go to your account's settings and click on the 'Recover playlist' tab. All your deleted playlists will appear here and can be restored easily. 
However, this only applies to playlists you've made. If someone else deletes a playlist that you follow, there's no way to recover it.
Spotify requires a stable internet connection to stream music.
Unless you are a premium Spotify user, there are no other ways to enjoy the app without a stable internet connection. To stream music of 160 kbps quality, a minimum internet speed of 384 kbps is a must. 
For higher quality music, a minimum of 0.5 Mbps is recommended.
The mobile Spotify app has fewer features than the desktop version.
The primary difference between the desktop and mobile app is the ability to freely customize and edit your playlists. Mobile users are also only able to play music through shuffling playlists, unlike the desktop app. 
Mobile users who aren't subscribed to Spotify Premium are also limited to 6 skips an hour.
You can buy Spotify stocks.
Stocks on Spotify are a good investment when there is an increased interest in podcasts and music. As of May 2020, Spotify stocks are at $150 per buy and have shown a pattern of increase as of the first quarter of the year.
Millennials are Spotify's target audience.
Millennials have made up 72% of Spotify users as of April 2016. Additionally, 26% of these users are between the ages of 18 and 24.
Studies have also found that millennials are more likely to listen to music during the day to help them get through less desirable moments in their lives.
Lyrics for some songs are available on Spotify's mobile player.
This feature is available on all mobile devices such as smartphones and tablets. Spotify has partnered with Genius to tell the story and message behind their favorite tracks as they listen to it.
This feature is also available on Spotify TV and Chromecast.
When available, the artist's comments on the track are also shown.
Spotify's partnership with Genius also provides the user with facts about the lyrics. Some comments from the artists themselves are also included at times. 
These features often include information about what inspired the song and how it was made.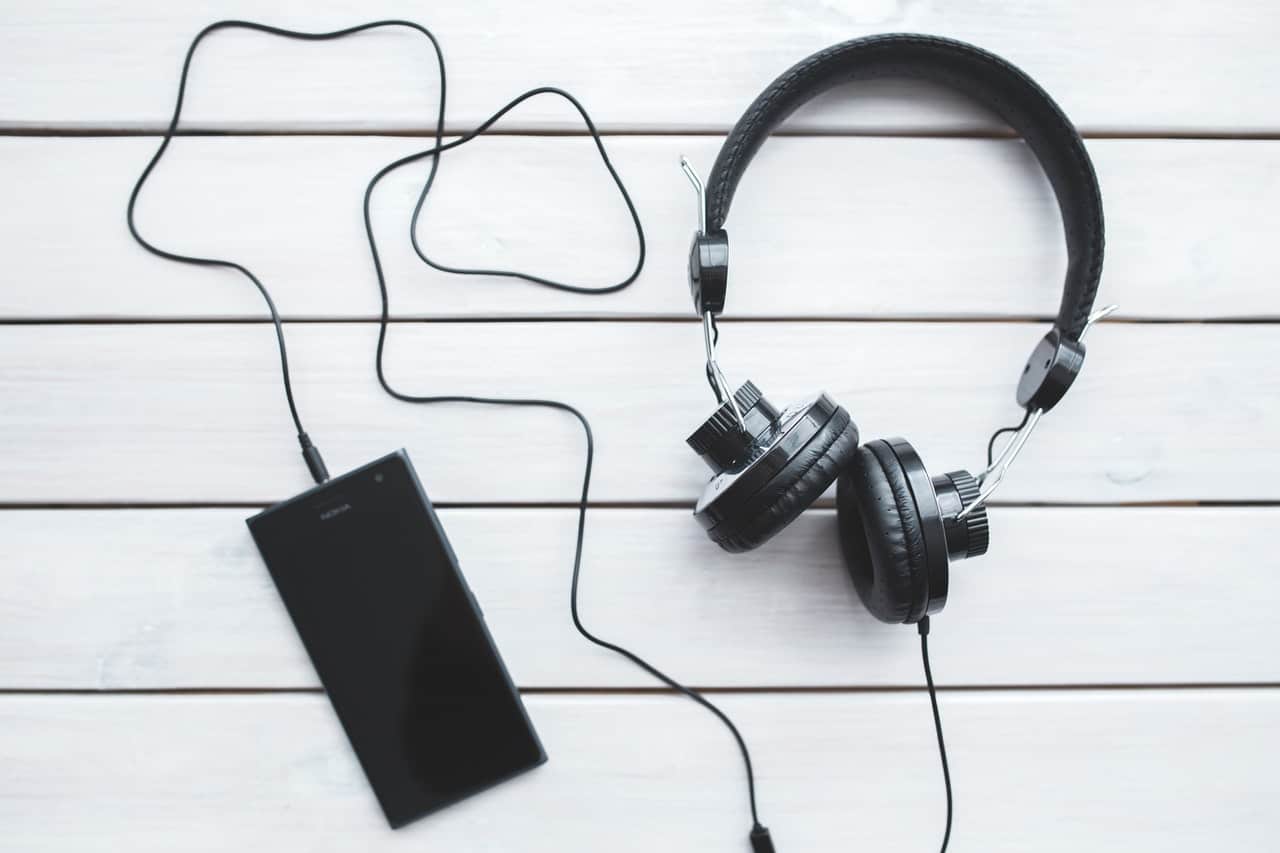 Users cannot change their username on Spotify.
Spotify is programmed to connect playlists to your account. Once your username has been set, this can no longer be changed. 
The same goes for users who have signed up using their Facebook accounts.
You cannot export songs downloaded from Spotify.
A user's offline song is protected with special encryption that keeps the downloaded songs from being exported. The file stays within the app and cannot be extracted as an audio file. 
Spotify does not offer phone support.
Spotify's main support isn't found in-app, but it's readily accessible to web users. Through their online support, Spotify helps users receive links and responds to screenshots of their problems. This allows Spotify's help center to better find solutions to a user's problem more efficiently and accurately. 
Spotify Premium has 3 different subscription packages.
The first is the regular Premium Subscription, costing around $10 a month. This subscription lets one user have unlimited tracks and skips on their account, as well as offline listening. 
The second option is the Student Premium which entitles currently-enrolled students over 18 a one-month free premium trial before being billed. Spotify's last and biggest offering is the Family Premium subscription which allows up to 6 accounts with Premium Spotify services.
Spotify offers internships for students.
Spotify's internships are available for eligible university students. The company offers numerous types of internships such as summer, thesis, academic, and as well as co-op. 
The program is normally available for applications from late September to early October.
A deleted account on Spotify can be recovered.
If an account has just recently been deleted, Spotify's system makes it temporarily inaccessible for a certain amount of time. To recover a deleted account, a user must immediately contact Spotify's customer support so they can restore it for you. 
No user can restore their account by themselves once it has been deleted.
Spotify's largest competitor is Apple music.
Apple Music boasts around 60 million monthly active users. This makes it one of Spotify's closest competitors. 
However, Spotify has around five times more monthly active users according to its earnings report.
Spotify Web API provides access to user-related data.
This includes such as playlists, saved music, and personal music libraries. This information can be accessed through selective authorization by the user or owner of the account. 
The API also provides a set of endpoints that each have unique paths.
Spotify offers students discounts for their monthly plans.
Apart from the one-month premium free trial, students are also entitled to a discount on their monthly Spotify fees. Students are given a $5 discount on their regular premium plans which also includes the Hulu freebie. 
Over 500 podcasts titles are available on Spotify.
By 2019, Spotify's podcast audience has grown by more than 50% of its previous audience at the start of the year. Additionally, there was also a 39% increase in podcast hours consumed by listeners with each quarter. 
Among the most popular podcasts of 2019 include the Gemischtes Hack, and My Favorite Murder with Karen and Georgia Hardstark.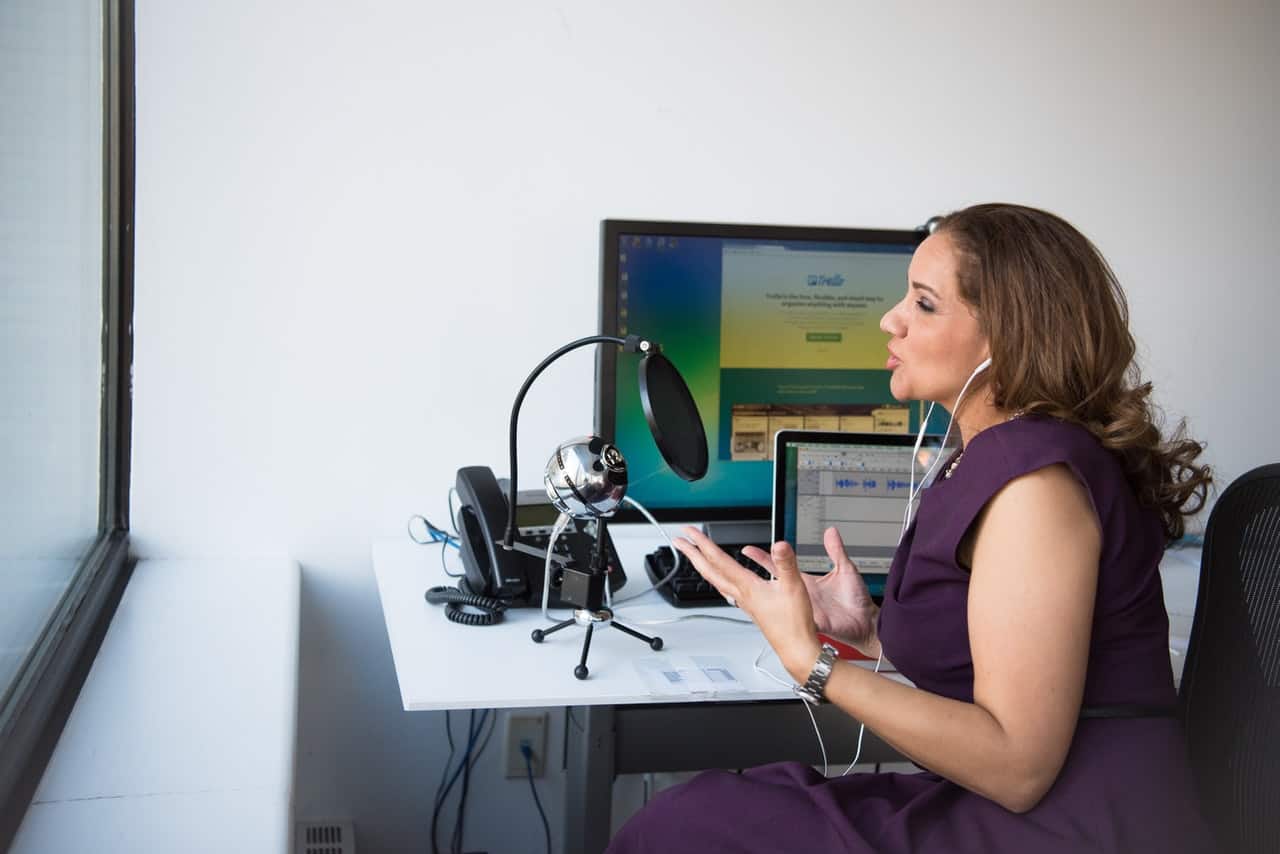 Spotify can be paired with most Bluetooth speakers.
Devices and speakers can be connected through any mobile Spotify app and the Desktop app as well. Smart TVs with the Spotify app installed can also be connected. 
Spotify is favored over Pandora.
While both apps are used for music discovery, Spotify is generally preferred among the two. Users state that the reason for this is mainly because Spotify allows them to create custom playlists while Pandora does not. 
Spotify also offers more freedom for its free users while Pandora does not.
Out of all its competitors, Spotify has the largest market share.
At the end of 2019, Spotify's market share accounted for 36% of music-streaming subscriptions. Spotify continuously builds its platform, adding more and more types of audio to listen to. 
It is also estimated that in five years, the industry will be facing an enormous addressable market.
There are currently two ways Spotify makes profit.
Spotify makes money mainly through ad revenue and premium subscriptions. With over 271 million monthly active users, it's no wonder how Spotify is currently at the top of the music streaming market. 
Spotify also has a global service that is available in 79 countries as of the first quarter of 2020.
Ed Sheeran's 'Shape of You' holds the record for most streams in a month.
Within the month of its release, the song was able to generate over 2.5 billion streams in total. It also remains to be one of the most streamed songs since 2013 with an average of 1,318 million streams per month. 
Siri can access your Spotify playlist.
Spotify's Siri integration works well on modern Apple devices like Airpods. Users may grant access to their Spotify accounts for Siri to control in the phone's settings. 
From this users may ask their voice assistant to play, shuffle, repeat or skip a song on their Spotify account.
An average of 40 thousand songs is added to the platform daily.
As of April of 2019, Spotify is now close to over 40 thousand new songs per day. This totals to around 14.6 million tracks per year. 
The number of creators directly engaging with Spotify has also increased significantly. Currently, over 3.9 million artists and podcasters are now featured within Spotify's catalog.
Spotify compensates artists the most compared to other services.
On average, Spotify states to pay copyright holders approximately $0.00318 per stream. Comparing its music library to its competitors, Spotify pays more than 80% of its turnover to rights holders. 
This results in counter profit which the company would need to make up for through other means.
Drake holds the record for most streams of the 2010s decade on Spotify.
Spotify awarded Drake with the title of most-streamed artists of the decade. The artist-led charts with more than 28 billion global streams during the 2010s.
This also puts Drake ahead of other top artists such as Ed Sheeran and Post Malone in terms of Spotify plays.
Spotify is more popular among Android users.
In 2019, Android users have accumulated over 500 million downloads of the Spotify app on the Play Store. This makes it the first non-preloaded app on-demand music streaming app to reach this achievement.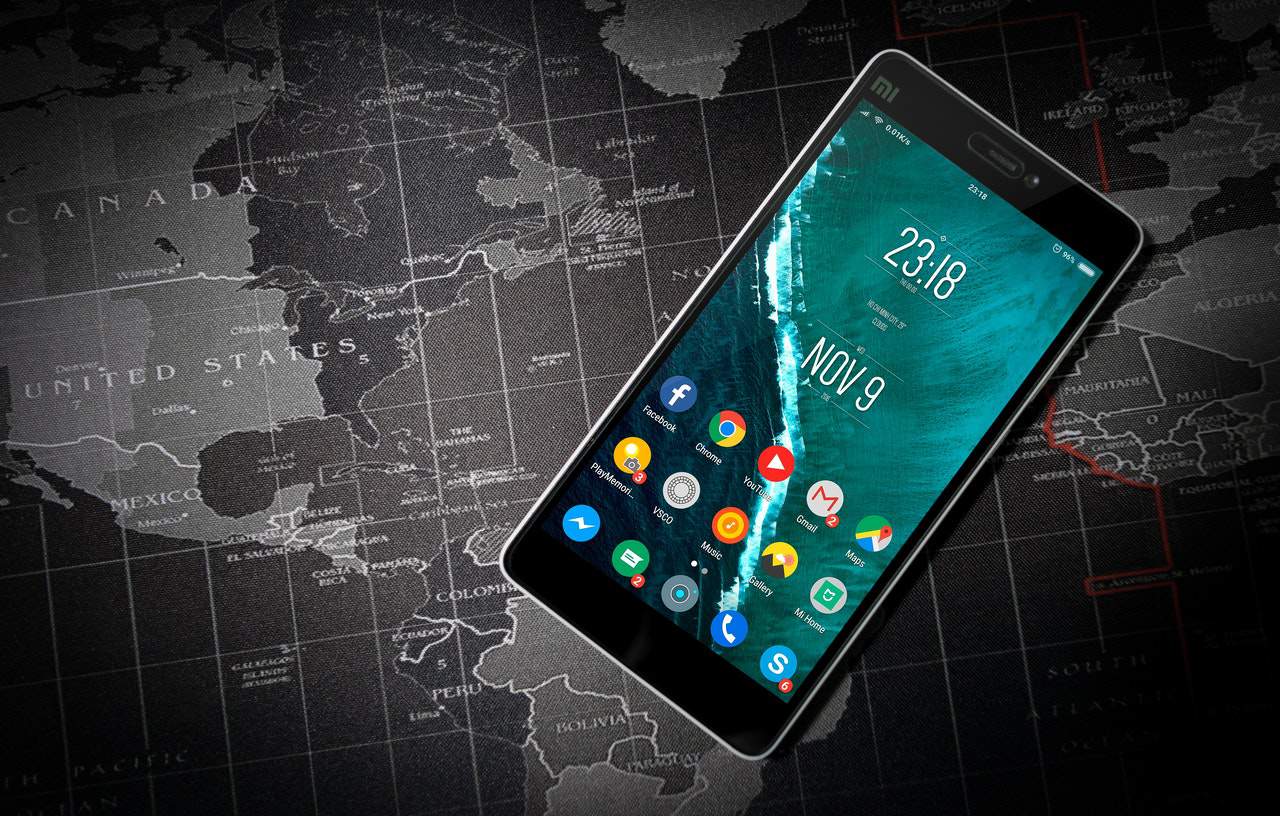 Taylor Swift has publicly criticized Spotify.
Before Taylor Swift's entire back catalog was made available on Spotify, she held a three-year boycott against Spotify. For years, the artist had been known to be against music streaming services mainly due to Apple Music's history of not paying its artists the proper compensation for their work. 
However, after the album 1989 reached $10 million in sales, Swift decided to give back to her fans by finally agreeing to put her music back on Spotify.
Spotify can be linked with your smartphone's Google assistant.
When Google Assistant is synced to your Spotify account, it will be able to access your playlists and music library. Spotify voice commands are fully supported on any device that supports the Google assistant feature.
Around 25% of tracks on Spotify have never been played.
This totaled approximately 4 million songs on the platform as of 2013. A number of these tracks include band covers and original songs from unknown artists. 
Spotify has over 3 billion playlists available.
Spotify's understanding of its users and how they use music to connect with emotions has created over 3 billion playlists. This idea supports the core ideal of the saying "There's a playlist for that." commonly said in Spotify's advertisements. 
The Discover Weekly playlist is customized and updated every Monday.
This is a personalized playlist made up of a total of 30 songs that are both old and new. These songs are compiled by Spotify that hasn't been registered to your recently listened to music.
This playlist is also personalized, so each user will have a unique playlist made for them every Monday.
Release Radar is a weekly customized playlist of new songs updated on Fridays.
The Release Radar playlist is composed of 30 new songs that have been recently released on Spotify from artists the user follows. This playlist also occasionally includes singles from similar artists you may enjoy. 
This playlist updates every Friday and is personalized for each user based on their music interests and playlists.
Spotify often has discount deals for unsubscribed members.
As a marketing attempt to attract more users, Spotify often offers one-day deals or bundles to unsubscribed users. Apart from that, Spotify also offers discounted Family and Student premiums at certain times throughout the year.
Spotify has zodiac inspired playlists based on each sign's monthly horoscopes.
Spotify released this collection of Zodiac inspired playlists at the beginning of 2020. Titled 'Cosmic Playlists,' they feature a collection of tracks personalized for each sign of the Western zodiac. 
The tracks chosen for each playlist reflect what each sign may go through each month and is updated accordingly. These playlists were co-created with astrologer Chani Nicholas. 
Spotify's background videos are called canvas.
While this feature may be appealing to some users, it also consumes data when left enabled. Some users have also commented that this feature makes the screen cluttered.
To disable this feature, go to the mobile app's settings and disable it through the playback tab.
Spotify charts show users what's trending in each genre and country.
These charts can be found through the Browse tab of the app. Here, multiple playlists and charts can be discovered by both regular and premium users. 
From here you can see playlists for the top 50 songs globally, locally, and as well as the top viral songs at the moment. Users can also view charts by country.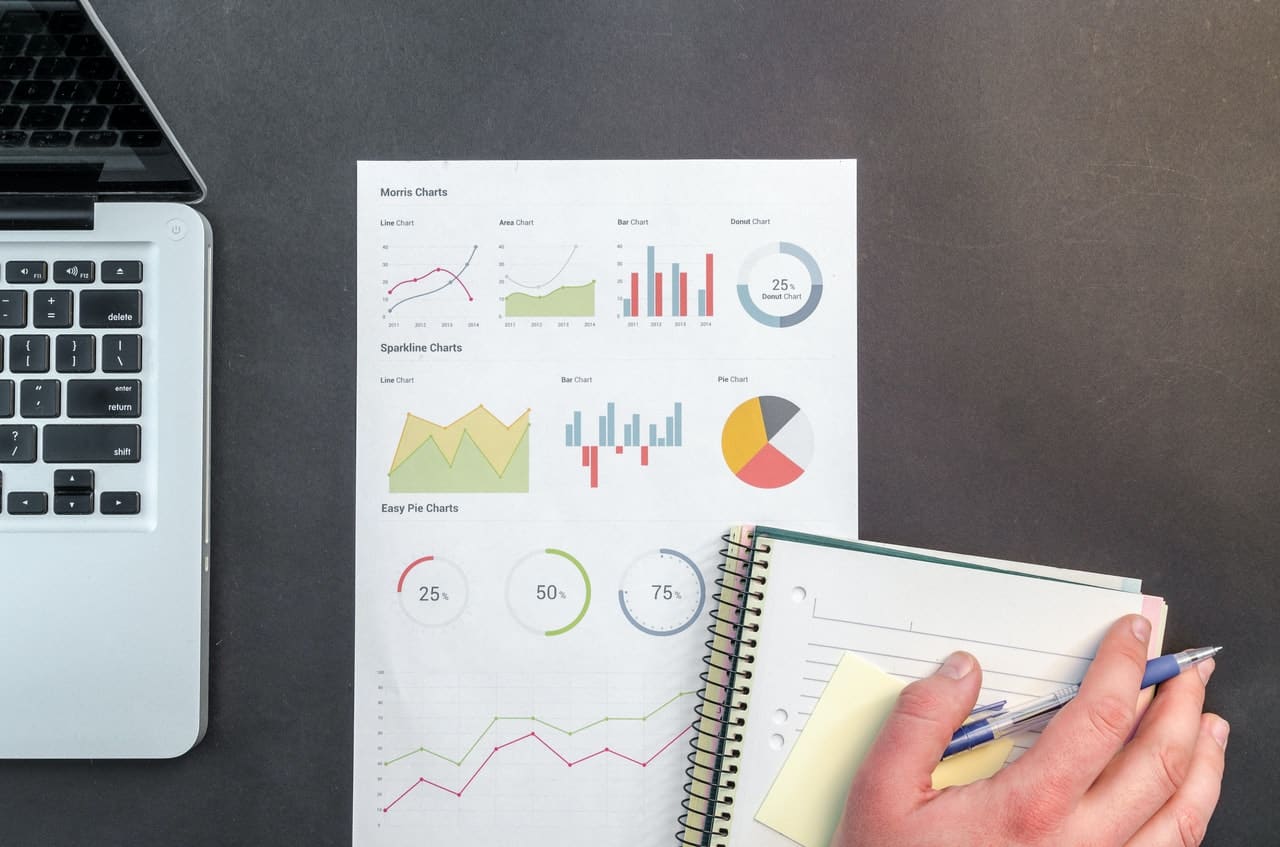 Spotify's algorithm automatically suggests new songs that fit your playlists.
When a user streams a song for more than 30 seconds on Spotify, the algorithm automatically tracks this activity. The longer you listen to music on Spotify, the better its system understands your music tastes. 
This, in turn, will also affect the playlists Spotify suggests for you and the songs it selects for your weekly refresh.
Users can adjust the music quality in their settings.
For Premium users, music tracks can be upgraded to better sound quality through the settings tab on mobile devices. At maximum, a premium user's sound quality can be increased from the normal 98 kbit/s to 320 kbit/s.
Users can toggle which playlists they want public or kept private.
When you create a playlist, it will automatically be set to private unless toggled otherwise. However, you can also automatically make all playlists visible to the public by making your account public. 
Your Spotify followers can see what you're currently listening to.
By default, Spotify automatically shares all of its user's activities with their followers. This means that anyone with access to view your account can also see your public playlists and listen to the songs you are also currently listening to. 
However, Spotify also has a setting that allows a user to hide this for private listening sessions.
You can import your playlists on Spotify.
Playlists can be imported directly from your desktop or other music streaming sites such as Apple music. This process can be easily done from most of the other streaming platform's settings pages or through the use of a playlist converter. 
Spotify allows you to track your listening habits with the Last.fm.
Last.fm allows you to visualize your listening habits on Spotify through a process called scribbling. This process involves collecting data from your Spotify account from the last three months. 
Once this is done, it will show you your most played artists and tracks. It will also show you charts based on how you listen to music throughout this period.
Spotify can now be controlled from Google Maps.
In 2019, Spotify announced the app's integration with Google maps. This collaboration allows users to control music while Google Maps is running. 
You cannot skip Spotify ads.
Free Spotify users have no way of skipping ads during their music listening. The only way to avoid this is by subscribing to the platform's premium subscription at a $9.99 monthly plan.
Advertisements are one of the main ways Spotify makes money on its platform.
Repeat Rewind is a playlist of the past 30 songs you can't stop listening to.
The Repeat Rewind playlist is a collection of songs you previously played on repeat some time ago. These playlists are available for both free and premium users and will update based on your listening habits. 
An artist will receive roughly $0.006 - $0.0084 per Spotify stream.
From this, 1 million streams would amount to approximately $6000 – $8400. However, for a track has to be played for a minimum of 30 seconds to count as one stream.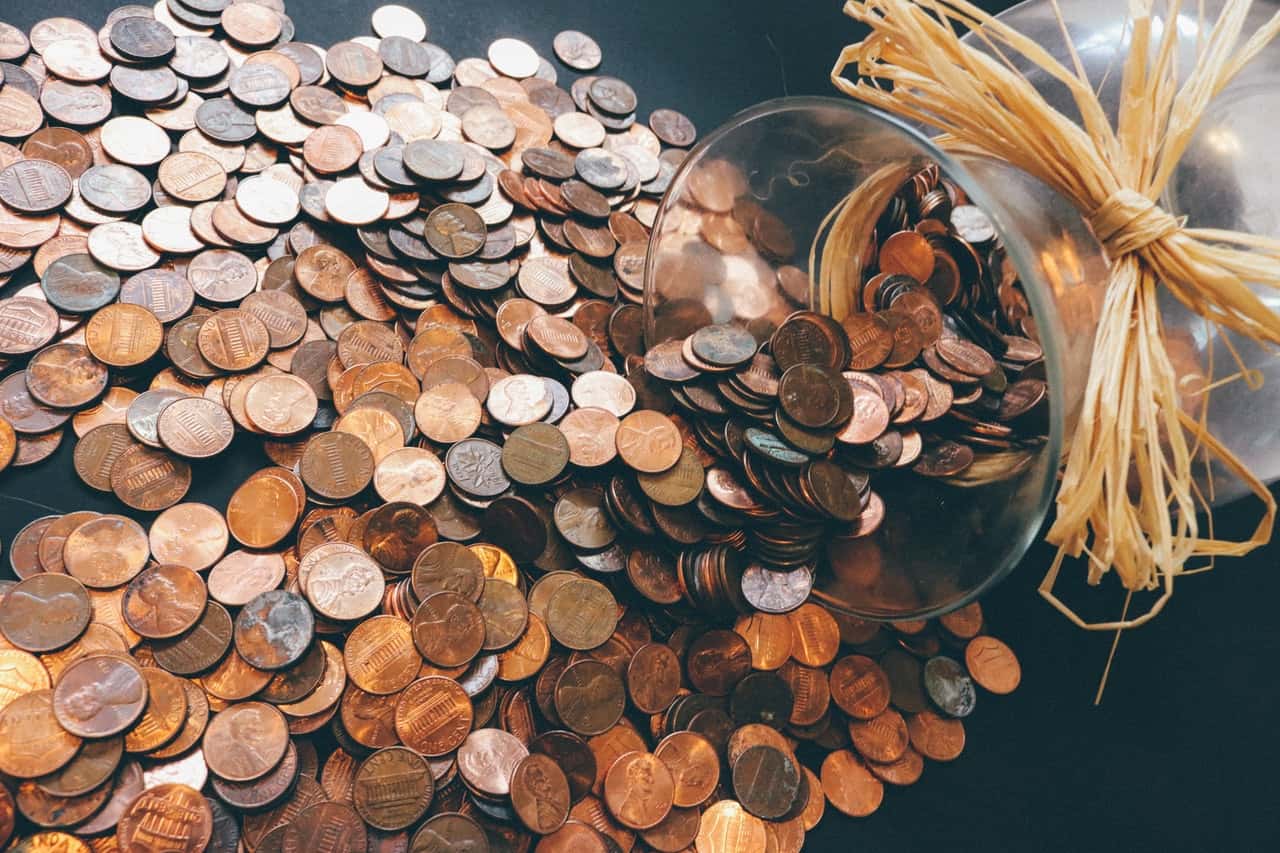 Spotify widgets are available for desktop and mobile apps.
To create a Spotify widget on your desktop, simply right-click on a track or playlist and copy the link. Next, paste this link into Spotify's developer site that will provide an embed code that you can then copy to your website's page as a widget. 
Users can further specify a search by adding keywords such as genres and dates.
What most people don't know is that Spotify has a secret search syntax to further expand your search results. This includes searching by artist, album, genre, year, and using the words 'and', 'or', and 'not' to further filter out unnecessary tracks. 
Additionally, users may also search by the label or albums' ID numbers.
Multiple devices logged into your Spotify account can cause streaming problems.
One account can only stream on one device at a time. Additionally, having multiple devices logged into one account may cause problems with playback.
Common issues users have when this occurs is having their playbacks constantly interrupted or paused for no reason. At most, Spotify suggests only keeping your account open on one to two devices at a time.
Spotify has its own awards show called Spotify Awards.
The first Spotify Awards was announced to be held in Mexico on March 5th of 2020. The event was publicized less than 24 hours after the 2020 Grammy Awards nominees were announced. 
The event encourages fans to vote with their ears by streaming as much music they love possible. 
The latest version of the platform is Spotify++.
To be more precise, this is the latest version of the Mod APK for iOS and Android OS. it is stated that the latest patch of this update is bug-free and can function without errors. 
However, this mod has been restricted from the official app.
Spotify bans the use of ad blockers as part of its Terms of Service.
These updated terms took effect in March 2019 and have since terminated multiple accounts that have violated this agreement. These accounts cannot be recovered and will be banned from Spotify's services. 
Spotify's collaborative playlists are available to all users.
Collaborative playlists can be edited by anyone with access to it. This feature is mainly used by people building playlists for events and occasions. 
To enable this feature, simply create a blank playlist and select the three dots on the playlists page. From here, click 'Collaborative Playlist.' A small icon will then appear on the upper left corner of the playlist's name, indicating that people can contribute to and edit the playlist.
The Spotify app comes with a sleep timer.
The sleep timer feature can be found on any mobile version of the Spotify app. The timer can be found on the playback screen.
Tap on the three-dot icon and scroll down to find the sleep timer button. Once clicked, you can choose to stop the playback within 5 minutes, or a maximum of one hour or until the current track is finished.
Spotify had a Stranger Things mode.
In celebration of the release of Stranger Things' second season, Spotify created a special promotion for its fans. The mobile app's user interface was given a makeover to match the world of the Upside Down. 
However, this feature could only be toggled by listening to the soundtrack of the series.
Your playlists can only be edited through the desktop app.
Spotify allows all users to create their playlists. However, these playlists may only be edited through desktop apps. 
These include features such as being able to edit the cover photo of the playlist and its description. Removing or reorganizing of songs may also only be done on the desktop app.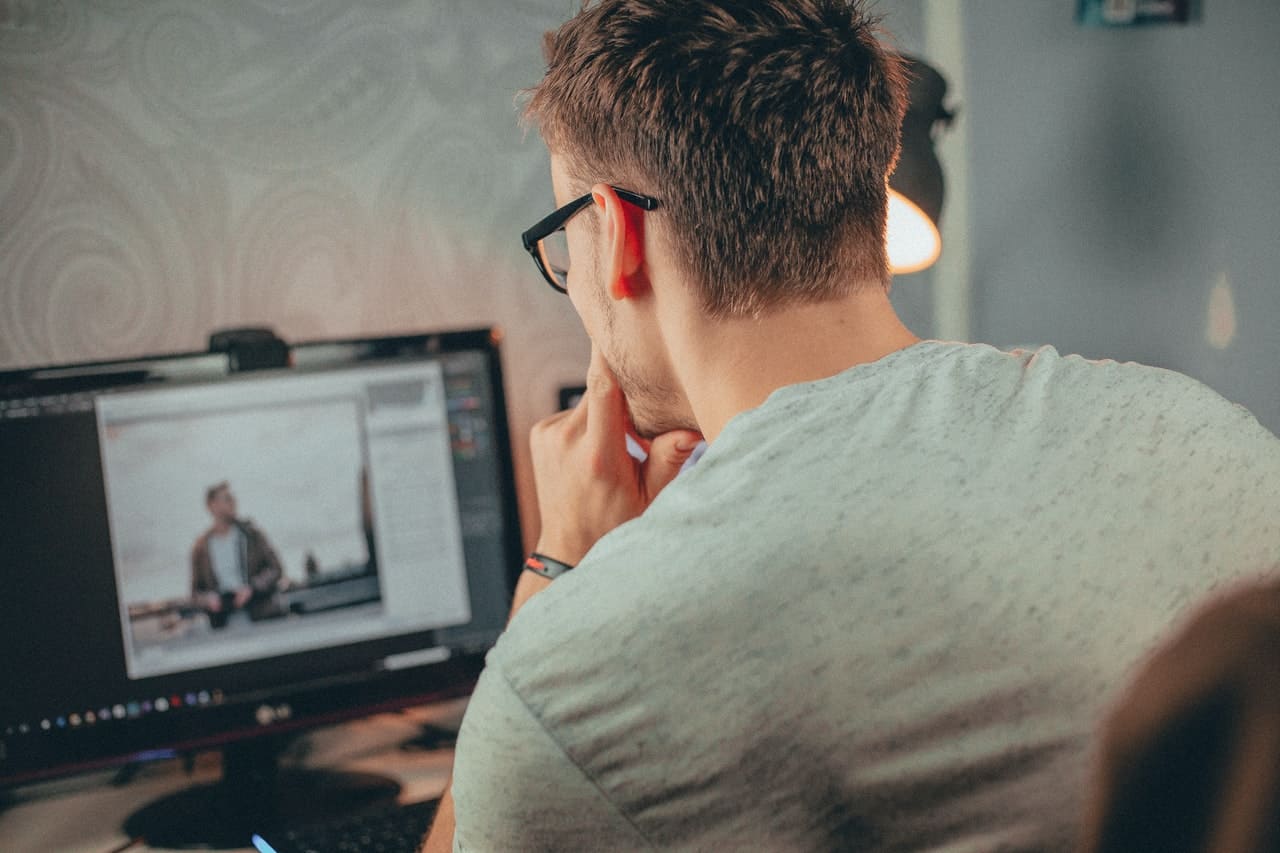 On average, Spotify consumes a little over 40 MB of data an hour.
This consumption is based on the quality of music you are currently streaming. Higher quality music will consume more data to stream properly while lower quality songs consume less.
Endless streaming can be enabled on Spotify.
Autoplay can be enabled for both mobile and desktop versions of the app. This allows Spotify to continuously play similar songs after you finish a playlist.
Artists on Spotify can submit a form to be considered for verification.
To get verified on Spotify, both artists and their managers can apply to validate their profile on the platform. Once submitted, the application will be subject for review by Spotify's team.
Once an artist has been verified, a blue checkmark icon will appear next to their profile's name.
As of the first quarter of 2020, Spotify has over 130 million premium subscribers.
Spotify's premium subscribers have increased more than 7 times its original amount in the first quarter of 2015. This may be influenced by the size of Spotify's music library and as well as its unlimited play feature. 
Additionally, Spotify also allows its premium users full control over their music and playlists. Users are also able to easily sign up for a premium account at any time and cancel it whenever they find convenient.
On average, users spend 25 hours monthly on Spotify.
According to Spotify's statistics, monthly active users from 2017 have spent an average of 25 hours a month streaming music. This may also be due to the increase in internet usage compared to the beginning of the decade.
More than half of Spotify users listen to music on their phones.
Statistics show that 52% of Spotify users normally use their mobile phones or tablets to stream music. This is mainly because music is more accessible this way when on the go.
A total of 55% of Spotify users sign up with their Facebook accounts.
Many users also prefer this sign up method as it shortens the process of creating an account on Spotify. Linking a social media account with Spotify also makes it more convenient for users to share playlists and songs with their friends. 
Spotify also allows those who sign up with Facebook to easily find and follow friends on their friend's list.
As of March 2019, only 25 songs have reached over 1 billion streams.
The first track to hit 1 billion streams on Spotify was Drake's One Dance. At the time, it showed great potential for viral tracks to grow on the platform. 
Over time, several other tracks have also reached this achievement. These tracks include songs from artists such as The Chainsmokers, Ed Sheeran, and Justin Bieber.
During the first quarter of 2020, 56% of Spotify users were male.
Statistics show that Spotify is currently a male-dominated platform. However, Spotify's female user base has also gradually grown throughout the years. 
The desktop app has keyboard shortcuts.
Apart from pressing the spacebar to pause or play a track, Spotify also has a few more keyboard shortcuts for quicker music controls. Users on a Windows desktop can use the keyboard shortcut CTRL + left/right arrow keys to switch between the last and next track. 
Another keyboard shortcut controls the volume by pressing CTRL + up/down arrow keys.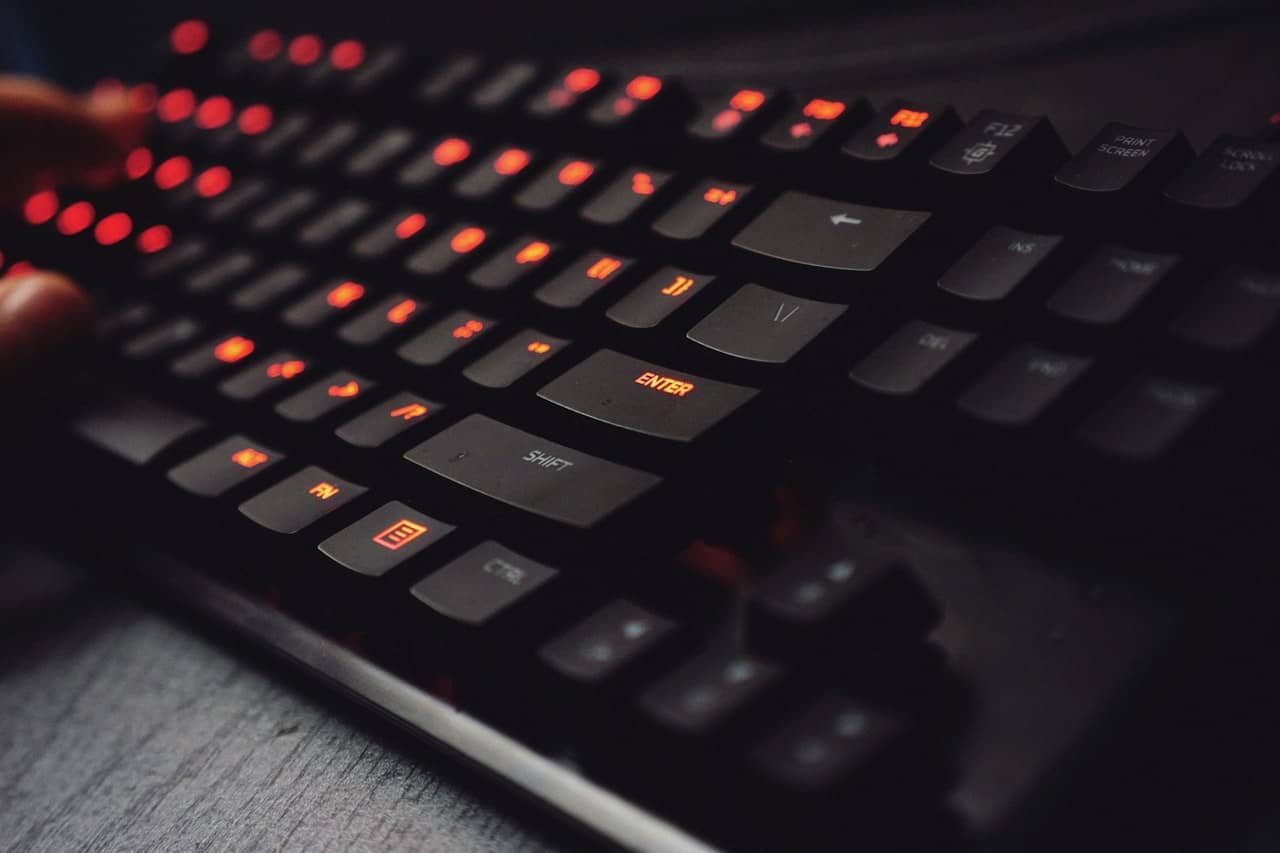 Users can drag and drop Spotify songs straight into anything.
For desktop users, easily share any track or playlist by clicking and dragging the playlist onto any messaging or text platform. This automatically converts the track or playlist into a clickable link for people to click. 
Users can listen to Spotify with Uber.
In partnership with Uber, Spotify users may now listen and control their favorite music on their Uber's stereo system. To use this feature, simply connect your Spotify account to your Uber profile. 
Once this has been sync, connect to the car's speaker system, and enjoy your music.
Spotify doesn't just offer playlists according to genres.
Apart from playlists made up of one particular genre, Spotify also has millions of customized playlists to match your mood. Playlists for sleeping, camping, Christian music, or even for days by the beach can be found on Spotify. 
These categories also have sub-categories that help users better pinpoint their current mood.
Users can rearrange their queue list.
For desktop users, arranging the queue list is possible by clicking on the small queue icon on the lower right of the desktop app. From here, users can click and drag a track in whatever order they want the tracks to be played. 
Users may also drag a song to one of their playlists.
Users can add their songs that aren't on Spotify.
While Spotify does not directly allow you to upload songs to their servers, desktop users have the next best thing. Local music files found on your computer can be automatically accessed through your Spotify desktop app. 
These files can be found under the local files tab on the app. This feature is also available for mobile users.
Spotify users can filter explicit content.
If you would rather listen to the clean versions of particular tracks, Spotify can filter them for you. To prevent explicit tracks from playing, enable the 'hide explicit content' setting on your profile. 
This setting will automatically tell the app to skip over tracks marked explicit and find clean versions of the track for you.
Linking your Facebook to Spotify allows you to find your friend's accounts.
When you use your Facebook account to sign up for Spotify, you automatically see which friends on your friend list are also on the platform. The list of friends you see is also those who have used Facebook to sign up for Spotify. 
Facebook friends can follow each other's profiles on Spotify and see their playlists and recently played artists.
Another way to share music is by using Spotify codes.
Spotify codes can be found on the mobile version of the app. The code can be found underneath the album cover art after clicking the 'more' button. 
This can be shared by having another device scan the code or by taking a screenshot and sending it to a friend.
Everyone can make a collaborative playlist on Spotify.
Playlists you make can be toggled as collaborative when enabled. This allows users other than yourself to add and contribute tracks to your playlist. 
Collaborative playlists require an invitation link to allow other users to add and edit your playlist.
Spotify's Radio feature helps users find new songs similar to your tastes.
The radio feature allows users to continuously play tracks based on any playlist or artist they want. This playlist will feature songs of similar moods from artists you may or may not have listened to. 
Spotify has an unlimited number of stations and users may also create their own based on artists they like.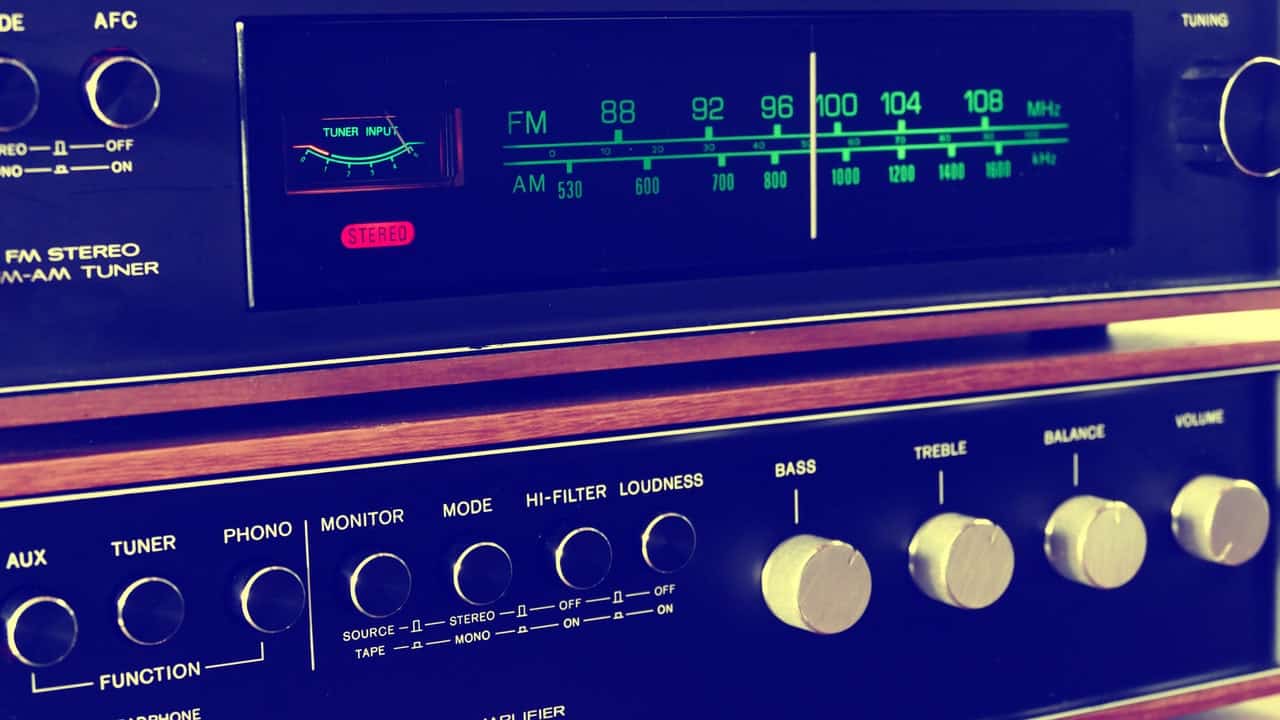 Users can adjust how the next song plays on Spotify.
All users can adjust the gap duration between tracks. Additionally, they may also adjust the crossfade between songs. 
These simple features allow users to fully customize their listening experience.
Spotify can pick out songs perfect for your morning run.
Spotify offers countless playlists made for working out and for morning runs. Certain playlists also contain songs that hold a steady bpm to help you keep on track with your pace. 
Users can also search for a playlist set for their pace.
The desktop app can inform users of live concerts happening nearby.
Concerts can be found through the Artist's verified page or the Browse section of the desktop app. Under the Concerts tab, the app will use your current location to find upcoming events and where they will occur. 
To view concerts in other locations, users may also search for events in other areas and cities.
Spotify playlists are curated by key music bloggers.
All of Spotify's playlists are carefully sorted by a community of music bloggers to pick the best tracks for different genres and moods. These playlists follow key trends and hits that are widely acknowledged by known music critics. 
Spotify's slogan is 'Music for Everyone".
Spotify's service allows users to listen to the songs they love and discover new tracks every day. Their slogan emphasizes that their music library is large enough to be able to cater to all user's musical tastes. 
Additionally, it also indicates that there's something for everyone and includes all unique tastes.
Spotify started making profit again in 2019.
As of October of 2019, Spotify has stated that the company became profitable again. This means that it is now able to cut back on costs again and offer cheaper plans for premium users. 
Spotify reported a total revenue of $7.44 billion by the end of 2019.
Spotify can be used with a VPN to unlock region only music.
While Spotify does not officially support VPNs, they are still functional. With the use of VPNs, users can enjoy limitless content from all over the world. 
You can arrange Spotify playlists into folders.
Apart from creating your playlists, users may also organize them into folders. This will allow for a less cluttered page when a user has more than a few playlists saved on their account. 
Audiobooks are also available on Spotify.
By typing in the word 'Audiobooks', users can find playlists of available audiobooks on Spotify. These audio content include self-help materials, guided meditations, poetry, and more. 
Known literary works such as Pride and Prejudice and Alice in Wonderland are available as full audiobooks on Spotify.