Science Facts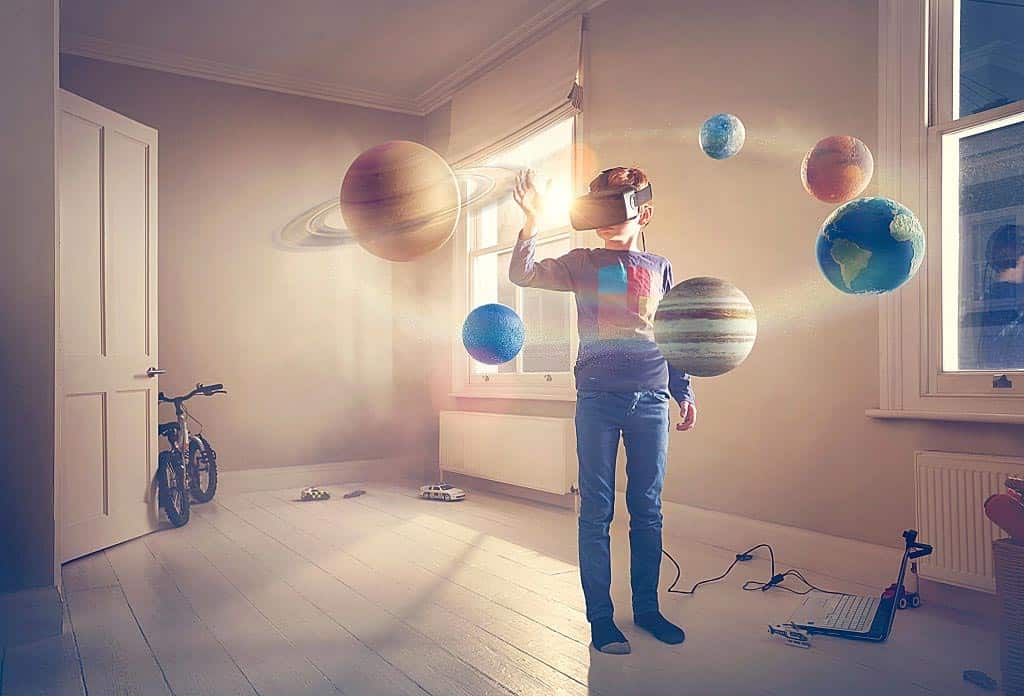 The history of science is almost as old as time itself. Science is constantly working from the edges of the universe to the innermost cells that make you function. Scientific breakthroughs have tested our limits and showed how we can go beyond what is humanly possible. 
See the world through new eyes with this plethora of science facts: from weird facts, branches of science, to how science shapes the tiniest details of your day. 
There are 118 chemical elements.

Its Latin word,

scienta

means knowledge.

There are approximately 8.7 million species on Earth.

There are 1 to 2 million species of animals.

Over 300,000 plant species have been identified.
Astronomy is the oldest science.

Before science, ancient civilizations had natural philosophy. 

Geometry originated from Mesopotamia and Egypt around 2000 B.C.

Nuclear energy supplies 11% of the world's electricity.

The branches of science were established during the 19th century.

Newton formed the Laws of Motion in 1687.

The English word "scientist" was first coined by William Whewell in the 19th century.

Over 450 nuclear power reactors are used around the world.

Electricity is energy produced from charged particles.
The weather is the state of the atmosphere.
96% of the universe has not been discovered.

Only 5% of the world's oceans have been explored.

Around 120 plant species are hallucinogenic.

The Big Bang Theory was theorized by a Catholic priest. 

Potatoes have more chromosomes than humans.
Science has many uses for donated bodies.
When you donate your body to science, it can be used as a crash test dummy, a cadaver for medical training, specimen for forensic research, or a donor for organ transplants.
Banana peels have almost no friction.
Banana peels have felled many cartoon characters, Mario Kart players, and average people alike. However, what makes it so slippery in the first place? To answer this, four Japanese scientists measured the amount of friction between a shoe, a banana skin and the floor. Turns out, the friction coefficient was at an almost nonexistent 0.07 – walking with the banana peel was 6 times slippier than normal friction between a shoe and the floor.
More than half of your body is bacteria.
Human cells make up only 43% of the body's total cell count. The rest are bacteria, viruses, and fungi – the greatest amount of these microbes are in our bowels.
The human eye has a 576 megapixel resolution.
When our eyes send visual signals to the brain, it has enough capacity to process images in 576 megapixels. However, we only see at about 150dpi, since that is more than enough visual stimuli for us to see objects.
Hot water freezes more quickly than cold water.
The principle of hot liquids freezing faster than cold ones is called the Mpemba effect. This phenomenon was discovered by a Tanzanian student when he realized that hot ice cream mix freezes faster than a cold mix in the early 1960s. Although it has been attempted, no one has successfully explained why hot water would freeze faster than cold water.
It takes 6 minutes for brain cells to react to alcohol.
A 2009 study proved that drinking alcohol can alter brain cells in just 6 minutes. During an experiment, they found that alcohol consumption decreased the levels of creatine and choline in the brain. This could explain the long-term brain damage observed in alcoholics.
Most dinosaurs are known from just a single tooth or bone.
Given that dinosaurs were alive 65 million years ago, complete fossils are extremely rare. Instead, archaeologists study traces such as loose teeth, bones, tracks, or dung in order to identify the dinosaurs we read about in books now.
Scientists weigh planets through its gravitational pull.
You may wonder how we have all these measurements for planets when it seems impossible to measure objects in space, much less objects as massive as the planets. However, things changed with Lord Henry Cavendish's experiment in 1797. Through his findings, scientists now calculate a planet's weight by the time it takes for objects to orbit the planet and the distance of those objects from the planet.
Cavendish set up an experiment with two 150 kg lead balls (planets) and two smaller spheres (moons). He measured the gravitational pull between these elements. Through his experiment, Cavendish discovered the missing piece of Newton's gravitational puzzle, which was the value of G – the amount that relates the gravitational force between two bodies to their masses and distance. With the new value of G, Cavendish was also the first man to attempt weighing a planet. He used Newton's equation with the value of G to calculate that the Earth's mass is six billion trillion tonnes.
50% of museum items are mislabeled.
About half of all the natural history specimens held in the world's greatest institutions are wrongly labeled, according to experts from Oxford University and the Royal Botanic Garden. This is troubling since the whole point of museums is to preserve accurate records of the past. Errors in labeling specimens could potentially erase a species' or peoples' records from existence. Additionally, revising a museum label would cost around US$750. Given the amount of mislabelled specimen, how much would that end up costing?
Fast food restaurant ice is often dirtier than toilet water.
You may want to think twice about munching on that ice. In a 2016 study conducted in the U.K., major fast-food chains were revealed to have fecal bacteria in their ice. Starbucks was also among the list. It was (hopefully) not due to a case of tampering, but a lack of maintenance for their ice machines.
Swimmers sweat underwater.
Sweating is the biological function of the body to cool itself. During intense workouts, the body will perspire even in the water. However, it's barely noticeable even to the swimmers themselves since the water washes the sweat off.
Nuclear power plants are safer work environments compared to offices.
So far, there has been no record of worker casualties in the entire 50-year history of nuclear power in the U.S.
Marie Curie is the only person to win Nobel prizes in two different sciences.
Marie Curie is the only scientist in history to be awarded Nobel prizes in two different categories: she was awarded her first Nobel Prize in Physics in 1903 for her work on radiation, and a Nobel Prize in Chemistry in 2011 for her discovery and work on radium and polonium.
The ocean contains 20 million pounds of gold.
Gold in the ocean waters is so dilute that it would be like looking for sugar grains in a gallon of unstirred coffee. Gold ores can also be found in the depths of the seafloor, but these deposits are encased layers upon layers of rock. Currently, there is no efficient way to retrieve these gold deposits from the ocean.
A 5th-grader accidentally created a new molecule in 2012.
During a class activity, 10-year-old Clara Lazen presented her teacher with a randomly-constructed molecule diagram. Instead of dismissing it, Mr. Kenneth Boer took a photo and sent it to a chemist for analysis. Turns out, it was a new, explosive molecule called Tetranitratoxycarbon.
Global warming is affecting gravity.
The rapid rate of ice melting in Antarctica is so large in scale that it caused a small shift in gravity in the region. Who's to say how much more it will change?
We're living in a time with the most carbon dioxide ever recorded in the atmosphere. 
More carbon dioxide has been recorded in the atmosphere today than at any point in the last 800,000 years.
Tomatoes have more genes than humans. 
The tomato contains 31,760 genes – that is 7,000 more genes than a human.
Friends share more DNA than strangers.
According to social homophily, people form bonds based on shared characteristics that can be traced to genetics. A 2018 study tested this theory and discovered that the DNA between friends were more genetically similar than random pairs of strangers. Interestingly, they were only two-thirds as genetically similar as the average married couple.
Farts are flammable.
Did you know that you could start a fire with your farts? Human flatulence is flammable since it contains methane and hydrogen sulfide. However, it would take very particular amounts of gases to ignite. A successfully lit fart fire would be blue in color.
Gasoline can contain between 150 and 1,000 different chemical compounds.
Who knew we had to use that many compounds whenever we take a drive?
Oxygen isn't colorless.
It may be colorless in its gas form, but solid and liquid oxygen has a pale blue color.
87% of scientists believe that climate change is mostly caused by human activity.
However, only 50% of the public believes humans caused climate change.
The scientific term for brain freeze can make your head hurt, too.
Brain freeze is scientifically known as "Sphenopalatine ganglioneuralgia." What a mouthful.
If you get exposed to radiation, you need to get naked. 
One of the weirder yet essential nuclear energy facts: If you get exposed to nuclear substances, the best course of action is to remove all of your clothes. This will remove 90% of the radioactive substance you were exposed to.
You can charge phones with pee. 
Using the minerals in human urine, roughly 2.5 cups of pee are enough to charge a cell phone for three hours. (But we'd suggest leaving this method as your last resort.)
The only letter that doesn't appear on the periodic table is J. 
Out of 118 chemical elements, only this letter feels left out.
An ice cube takes up about 9% more volume than the water used to make it. 
This explains why liquids expand in containers when they are frozen.
The density of ice is 10% lower than that of water.
This explains why ice floats on water.
Stomach acid can dissolve razor blades.
The PH level in the stomach is so high that it can dissolve metal. However, plastic would come out unscathed.
A rubber tire is made up of only one molecule.
A tire is one polymer with a large molecular weight.
The sun doesn't change color during sunset. 
We only see it that way because the sun's wavelengths react to the different substances in the atmosphere.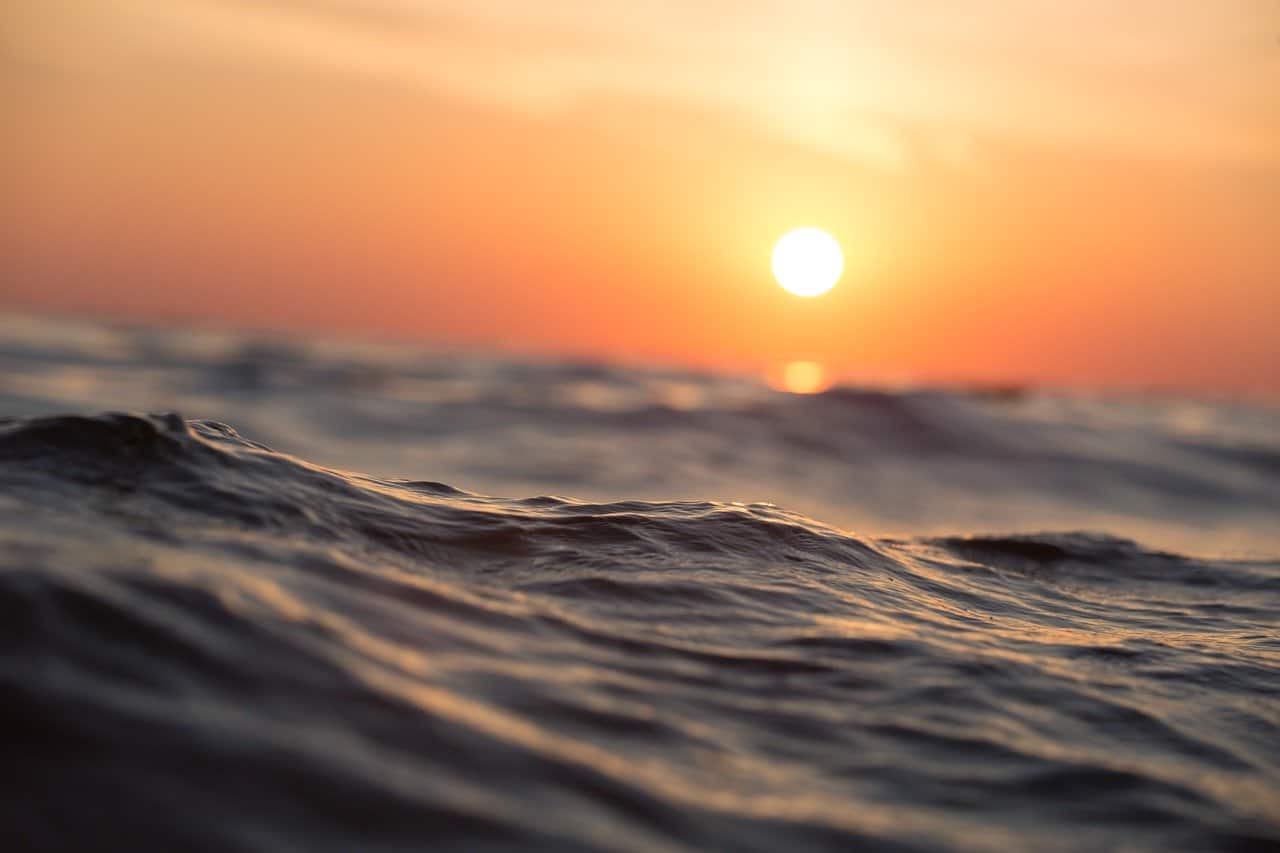 Sound creates heat.
Sound waves generate heat when they travel and are absorbed by materials.
Time goes faster at the top of the building than at the bottom. 
According to Einstein's theory of Relativity, the farther an object is from the Earth's surface, the faster time passes.
Gyroscopic effect keeps a bike balanced.
The principle is that a spinning wheel tends to stay aligned in its original direction.
You can't sink in the Dead Sea.
The Dead Sea has a very high density because of its salt content, which would make it impossible for you to sink.
Sound is visible.
Every time you see a vibration, you're seeing sound.
The entire human race can fit inside a sugar cube.
If we removed all the spaces between the particles in our atoms, the whole of humanity could be compressed into a singular sugar cube.
Touch phones don't detect certain materials because of electrical charge.
A typical smartphone would not detect touches from fingernails, rubber, or certain fabrics because they lack the ions needed for the interaction.
Thales was the first physicist. 
He believed the world was only built from one element: water.
Gelatin doesn't break if you tap it because of surface tension.
The outer gelatin layer serves as an elastic membrane, which is why it only bounces and jiggles.
Inertia keeps you from falling out of a rollercoaster.
Your mass resists the acceleration of intense loops and keeps you on your seat.
Not all diamonds are colorless.
Contrary to popular belief, not all diamonds are colorless. Rare diamonds come in different shades of red, green, orange, yellow, brown, black, pink and blue.
Thomas Edison didn't invent the lightbulb.
However, he was able to create a fully-functional one in 1879. Earlier versions made by Warren de La Rue and Joseph Swan had the lightbulb concept down, but their inventions were not suited for practical use.
Tuna has the highest protein content for fish.
Bluefin and yellowfin tuna are especially rich in protein. Bluefin offers 29.91 grams of protein per 100 grams of dry-cooked fish, and yellowfin provides 29.15 grams. A few other contenders are the following: anchovies (29 gr), salmon (27 g), halibut (27 g) and tilapia (26 grams).
Even with all our scientific discoveries, some phenomena remain unexplained – or just plain strange. Anyone who's watched a few seconds of a nature documentary will agree that science is weird.
Most of the time, science gives us answers. But there are also times where it leaves us with even more questions. Turn your curiosity into discovery with our other science facts.