LeBron James Facts
When it comes to basketball greatness, few can compare to the amazing accomplishments of LeBron James. The 19-time NBA All-Star known as "The King" has made a remarkable journey from a young phenom in Akron, Ohio all the way to a global superstar and one of the most influential athletes in history. Along this amazing journey, there are plenty of fascinating facts about LeBron that even his biggest fans may not know. Read on for 15 amazing pieces of trivia surrounding this remarkable athlete's career!
LeBron James was a prodigy in high school.
LeBron's basketball talent was evident from a young age. He attended St. Vincent-St. Mary High School in Akron, Ohio, where he made headlines for his phenomenal skills. He was so good that he was featured on the cover of Sports Illustrated as a high school junior, leading to national fame.
He skipped college to go pro.
Unlike many professional athletes, LeBron didn't attend college. Instead, he made the jump directly from high school to the NBA, becoming the first pick in the 2003 NBA Draft by the Cleveland Cavaliers.
LeBron James is a four-time NBA champion.
Over his illustrious career, LeBron has won four NBA championships with three different teams: the Miami Heat, the Cleveland Cavaliers, and the Los Angeles Lakers. His versatility and ability to lead different teams to victory underscore his incredible talent.
He's a two-time Olympic gold medalist.
LeBron has also represented the United States on the international stage, winning two Olympic gold medals. He achieved this feat in the 2008 Beijing Olympics and the 2012 London Olympics.
LeBron James is a successful entrepreneur.
Aside from basketball, LeBron has made a name for himself as a successful entrepreneur. He owns a stake in the English Premier League football club Liverpool FC and has business interests in various industries, including entertainment and food.
He's made several movie and TV appearances.
LeBron has also had his share of screen time. He's made appearances in movies like "Trainwreck" and "Space Jam: A New Legacy," and TV shows such as "The Simpsons" and "Saturday Night Live."
LeBron James is actively involved in philanthropy.
LeBron's impact extends beyond the basketball court and into the community. He established the LeBron James Family Foundation, which has initiated several projects, including the 'I PROMISE School' in his hometown of Akron, Ohio.
He's known for his physical fitness.
LeBron is renowned for his exceptional physical fitness. Standing 6 feet 9 inches tall and weighing around 250 pounds, he combines strength, speed, and agility like few others in the game.
LeBron James has a signature shoe line with Nike.
LeBron has a lucrative endorsement deal with Nike, which includes his own signature shoe line. He signed a lifetime contract with the company in 2015, estimated to be worth more than $1 billion.
He's the youngest player to reach certain NBA milestones.
LeBron has broken numerous records in his career, including being the youngest player to reach 10,000, 20,000, and 30,000 points in the NBA.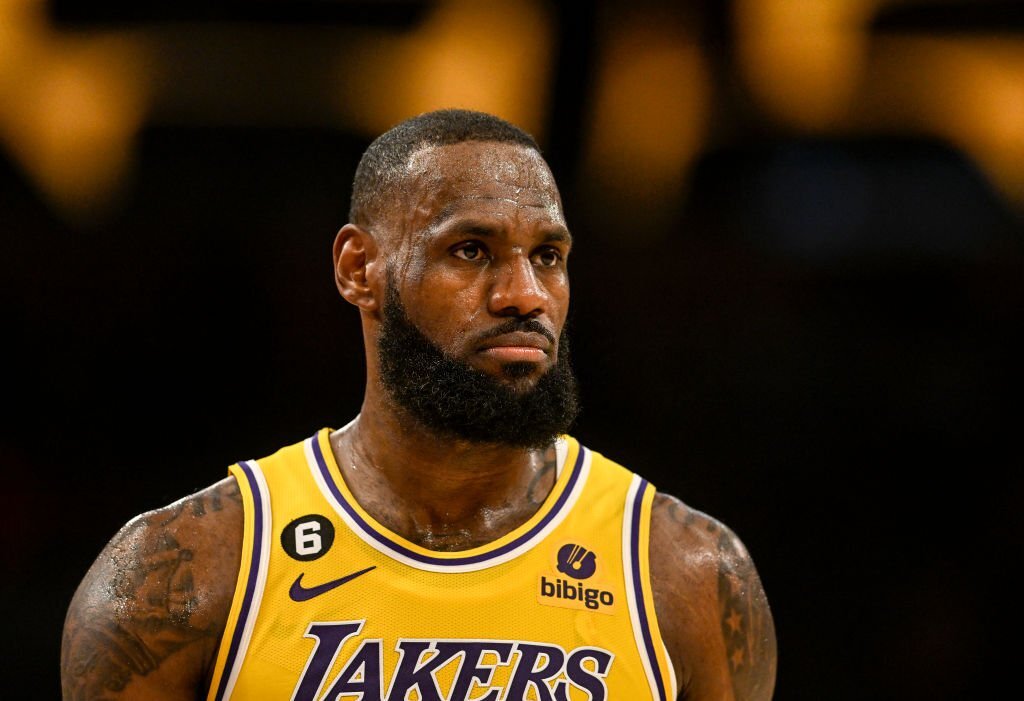 LeBron James is a family man.
Off the court, LeBron is a devoted family man. He's married to his high school sweetheart, Savannah Brinson, and they have three children together.
He's a four-time NBA Most Valuable Player (MVP).
LeBron's incredible skills and leadership have earned him the NBA's Most Valuable Player award four times, placing him among the league's all-time greats.
LeBron James loves cycling.
LeBron has a passion for cycling and often used a bike as a means of transportation during his early years. Even as a pro, he's known to occasionally ride his bike to games as a form of warm-up.
He's a big fan of the Dallas Cowboys and New York Yankees.
Despite being from Ohio, LeBron is a big fan of the Dallas Cowboys in the NFL and the New York Yankees in MLB. He's often seen sporting their gear when he's not wearing his team's colors.
LeBron James is considered one of the Greatest of All Time (GOAT).
LeBron's dominance on the court, combined with his impact off it, has led many to consider him one of the greatest basketball players of all time. While the debate on the true "GOAT" continues, there's no doubt that LeBron James has left an indelible mark on the sport.
Conclusion
While LeBron James has already achieved so much, his greatest moments may still be yet to come. He has made a name for himself on the basketball court, but he is also an amazing role model and humanitarian. He is someone who works hard in all aspects of his life, never shying away from pursuing greatness and inspiring those around him to do the same. Without a doubt, he will go down in history as one of the most impactful athletes of all time. As far as LeBron James' accomplishments and contributions go, there really are no limits – here's to hoping he continues to amaze us for many years to come!