Bill Gates Facts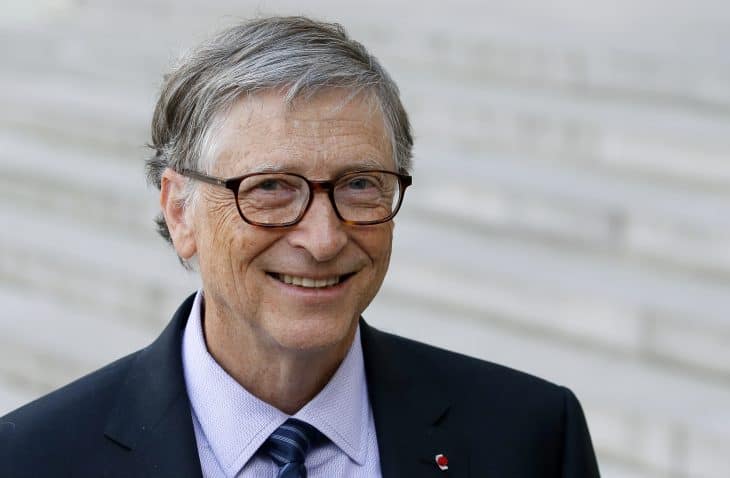 Bill Gates is one of the richest men in our society today. Apart from being known as the co-founder of one of the largest tech companies in the world, Microsoft, he has also made significant contributions to several foundations. Most of the apps, web browsers, we use for work or school are under Microsoft.
For instance, do you still use Microsoft Internet Explorer to surf the web? You've got Bill Gates to thank for that. Going back to his non-work-related efforts, Bill Gates contributed millions of dollars in promoting global health initiatives all over the world. These include contributions to groups that promote awareness of health issues. Some of these include awareness for diseases such as malaria, AIDS, and many more.
This man also has several other achievements under his belt. Because of these achievements, it also continuously grants him recognition. Find out more about Bill Gates and the many chapters of his life through our collection of fun and informative facts.
Quick Facts
Essential Facts
Interesting Facts
Bill Gates was born on the 28th of October in 1955.
As of 2020, his estimated net worth value is $120.3 billion.
Bill Gates began his active years in 1975.
As of January 2021, he ranks as the 3rd richest person in the world.
He pledged to give 50 percent of his wealth to philanthropy.
Bill Gates was born William Henry Gates III in Seattle, Washington, United States.
He co-founded the Microsoft company with his childhood friend, Paul Gardner Allen in 1975.
The Microsoft company was first established in the city of Albuquerque, New Mexico.
He became highly criticized for his business tactics in the late 1990s.
Bill Gates is famous for being a software developer and business magnate.
They also consider him to be a successful philanthropist up to this day.
Until May 2014, Bill Gates was the largest individual shareholder of the Microsoft company.
In 2006, he announced he will transition into a part-time working role with the Microsoft company.
In the same year, Bill Gates adopted a full-time work position at the Bill And Melinda Gates Foundation.
In March 2020, Bill Gates had also left his position as a board member in the Microsoft company.
Bill Gates dropped out of Harvard University two years after he began his freshmen year.
He stepped down from the position of CEO of the company in January 2000.
Bill Gates has continuously been on the Forbes list of the World's Wealthiest People since 1987.
Bill Gates married Melinda Gates in 1994 and had three children together.
The name of his parents are Bill Gates Sr. and Mary Maxwell.
Bill Gates always flew in economy class until he bought a plane in 1997.
Because of a company policy that applied to all employees of the Microsoft company, Bill Gates flew in economy class for all of his business trips. Each time he would have to fly for hours in coach, Gates would have his head buried in a book for the entire duration of the flight.
In 1997, he bought a private plane which he now uses extensively for his work. Bill owns two Gulfstream G650ER planes and also two Bombardier Challenger 350 planes. He also owns a collection of helicopters that both he and his wife have used for work and leisure purposes. We can only imagine how much all that fuel he uses costs.
He considered himself to be religious and a follower of the Christian faith.
Bill Gates is not considered to be a devout Christian despite being one of the many followers of the Christian faith. He states that while he believes in the Christian God, ultimately we make our decisions not solely based on religion but logic.
As a child, his parents also raised him in a Christian household. During this time they often attend mass at a Congregationalist church each week. However, this form of Protestantism no longer exists today. As he grew older, Bill Gates catered towards a more flexible approach to religion where despite religion having virtue, he prefers to rely on the absolute truths of science.
He wrote his first computer program in his early teenage years.
Bill Gates wrote his first computer program when he was 13 years old and was still attending Lakeside School. He wrote his first program in the BASIC programming language, which would allow a user to play a game of tic-tac-toe against the computer.
Bill Gates completed the program on the school computer. In turn, this granted him significant attention from the faculty of his school. This event caused a fire in Bill to ignite, which led him to further study computer programming in his spare time. During this time, Bill had begun several computer programming projects in his garage with his childhood friend and future co-founder, Paul Allen.
Bill Gates received an honorary degree from Harvard University in 2007.
In 1973, Harvard University accepted Bill Gates to attend their school. During his freshman year, Bill Gates was supposedly going to take up a pre-law major. However, Bill Gates ended up taking Mathematics and graduate-level computer science courses instead until dropping out two years later.
After several years, Harvard University gave Bill an honorary degree. Bill also has degrees from other schools such as Cambridge University in the United Kingdom, and Waseda University in Japan. He also holds an honorary doctorate from the Nyenrode Business University.
Bill Gates is knowledgeable in several programming languages.
The famous philanthropist first began programming with Assembler on a PDP-10, which was the only computer that his school had back then. After some time, Bill Gates began experimenting with other programming languages such as BASIC, C, and C++.
Other sources have also stated that Bill Gates also knows how to use other programming languages. An example of this is dot net programming. By the 1990s, Bill Gates could show off his programming skills to a room of professional software engineers. Apart from programming languages, Bill Gates solely speaks in the English language to communicate despite the many charitable projects he has had around the world.
Currently, Bill Gates also works as an advisor to Satya Nadella.
As of 2016, Bill Gates has officially renounced his position as the Microsoft company's CEO. According to the now-former CEO, he stepped down from this position because he wanted to focus on the charitable work that the Bill & Melinda Gates Foundation was focusing on. Despite no longer being a major member of the Microsoft company, he still acts as an advisor to the current CEO, Satya Nadella. Bill Gates' role is to guide the new CEO in the decision-making process of the company and its endeavors.
At 22, Bill Gates got arrested for speeding in New Mexico without a license.
In 1975, police officers placed Bill Gates under arrest in New Mexico for speeding and driving without a license. Twenty-two years later, Bill Gates got arrested once again after authority figures caught him running a red light while driving without a license once more.
These similar incidents, along with his decision to drop out of university not long after, caused many to assume that Bill Gates might have had problems with authority figures. Some also believe that this may have foreshadowed the antitrust lawsuit filed against the famous philanthropist and the Microsoft company later on in the future.
Bill Gates was once a little too personal with his employees during the early years of the company.
Back when the Microsoft company was just starting, Bill Gates carefully observed all of his employees. The famous programmer would consistently overlook all the comings and goings of each of his employees and keep track of when they arrived and when they left work. Bill Gates also admitted to memorizing each of his employees' license plates in an interview.
Over time, the company slowly grew into a reasonable size and Bill Gates slowly stopped this habit of his. As of 2019, the Microsoft company has approximately 163,000 employees in full-time positions worldwide. Out of this number, 60% currently work in the United States.
He has a shaky relationship with the founder of Apple, Steve Jobs.
For years, Bill Gates and Steve Jobs have had a complicated relationship. In the 1970s, Bill began spending most of his free time with Steve at the Apple headquarters. However, during this time Bill Gates also majorly criticized Steve Jobs and Apple's introduction of their graphical user interface.
In 1985, Microsoft released a brand of a graphical user interface of its own. This, later on, began competing against Apple's. The competition ultimately led to the damaging of the relationship between the two tech icons.
Later on, Windows' graphical user interface came to be one of the top-selling operating systems in the world. Since its release, it has been in direct competition with Apple's products. Despite their unbalanced relationship, Bill Gates has stated in an interview that he admired Steve Jobs for his intellect and charisma.
In 2017, Jeff Bezos surpassed Bill Gates on the Forbes' list of the world's richest people.
For 23 consecutive years, Bill Gates remained at the top of Forbes' list of top richest people in the world. Since 2017, Bill Gates is now at the number 2 spot and the founder of Amazon, Jeff Bezos, remains in the top spot.
As of January 2021, Bill Gates' estimated net worth is now at $119.3 billion, whereas Jeff Bezos' net worth is at $181.7 billion. This makes the Amazon CEO currently the richest person in the world. However, statistics have estimated that if Bill Gates had not contributed so much towards charity organizations, he would have remained in the number one spot today.
Bill Gates also considered Leonardo da Vinci as a major inspiration to him.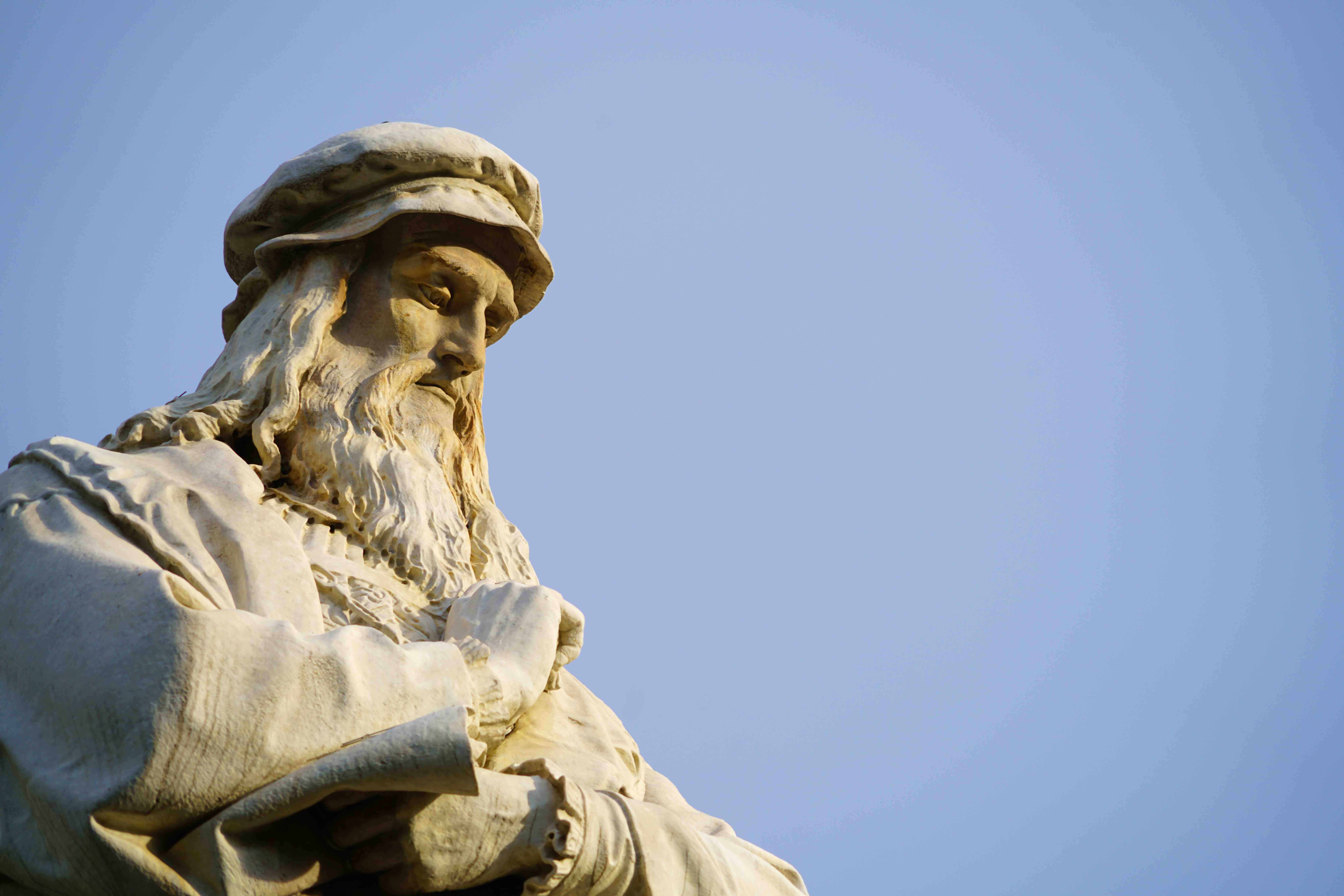 Bill Gates considers the Renaissance period as an inspiration. He believes that this can be used as a guide to modern innovation and science. Among the major figures in that time, Leonardo da Vinci is one of his favorites. In fact, he bought the Codex Leicester for approximately $30.8 million.
The Codex Leicester is a collection of writings from Leonardo da Vinci himself. Included in this are notes on the movement of water and soil erosion and several other scientific observations. Bill Gates shared this information by making digital copies of the writings and had them placed on display in several art galleries in the United States.
The Bill & Melinda Gates Foundation is the largest private philanthropic institution in the world.
The foundation was first launched in the year 2000 and is in the city of Seattle, Washington. It is also the largest private foundation in the world where it holds an asset estimated at $46.8 billion.
The priority of the foundation is to reduce the extreme poverty the entire world faces. It also aims to improve overall healthcare, too. Furthermore, the foundation also focuses on improving educational opportunities in the United States by providing more access to technology and other assets. As of 2017, its founders, Bill and Melinda Gates, are also ranked second as the most generous philanthropists in the United States.
Bill Gates has also stated that he enjoys playing golf and tennis in his spare time.
Bill Gates is a member of some of the most exclusive golf clubs in the world. He often plays golf at Augusta National, where the Masters Tournament takes place each year. This golf club accepts its members through invitation only and does not take applications for new members. From time to time, Bill Gates visits the golf club to play a few rounds with people in his social circle such as Warren Buffett, the CEO of Berkshire Hathaway.
Apart from golf, Bill Gates also enjoys keeping active by playing other sports such as tennis in his spare time. He also plays Bridge now and then with his friends and other business associates.
His childhood nickname is 'Trey' which is a reference to 'The third' of his name.
Bill Gates was born William Henry Gates III and was given the nickname 'Trey' by his family. This is to reflect the 'III' of his name because he is the 4th consecutive man in the family that shared the same name.
The origin of the name Bill dates back to a tradition observed during the 13th to 14th century known as letter swapping. During this time, they considered the name Bill and Will to be interchangeable by swapping out the first letter of the name. Since William would often be short to Will, Bill Gates eventually stuck with the nickname 'Bill' instead.
Bill Gates accepted the Ice Bucket Challenge from a nomination from Mark Zuckerberg.
In 2014, the ALS Ice Bucket Challenge became a viral trend all over the world, which accumulated over 17 million participants worldwide. Chris Kennedy, a pro golfer, established the viral trend with his wife's cousin, in order to raise awareness for ALS, a rare neurological disease.
They also used the challenge to raise money for the ALS Association. Bill Gates happily took part in the trend after being nominated by Mark Zuckerberg. The challenge is done by having a bucket of ice-cold water poured onto the head of the participant while being recorded on camera. The participant would then need to post the said video online with the associated tags. The trend raised over $220 million worldwide thanks to the competitiveness of its participants.
Bill Gates reads around 50 books each year.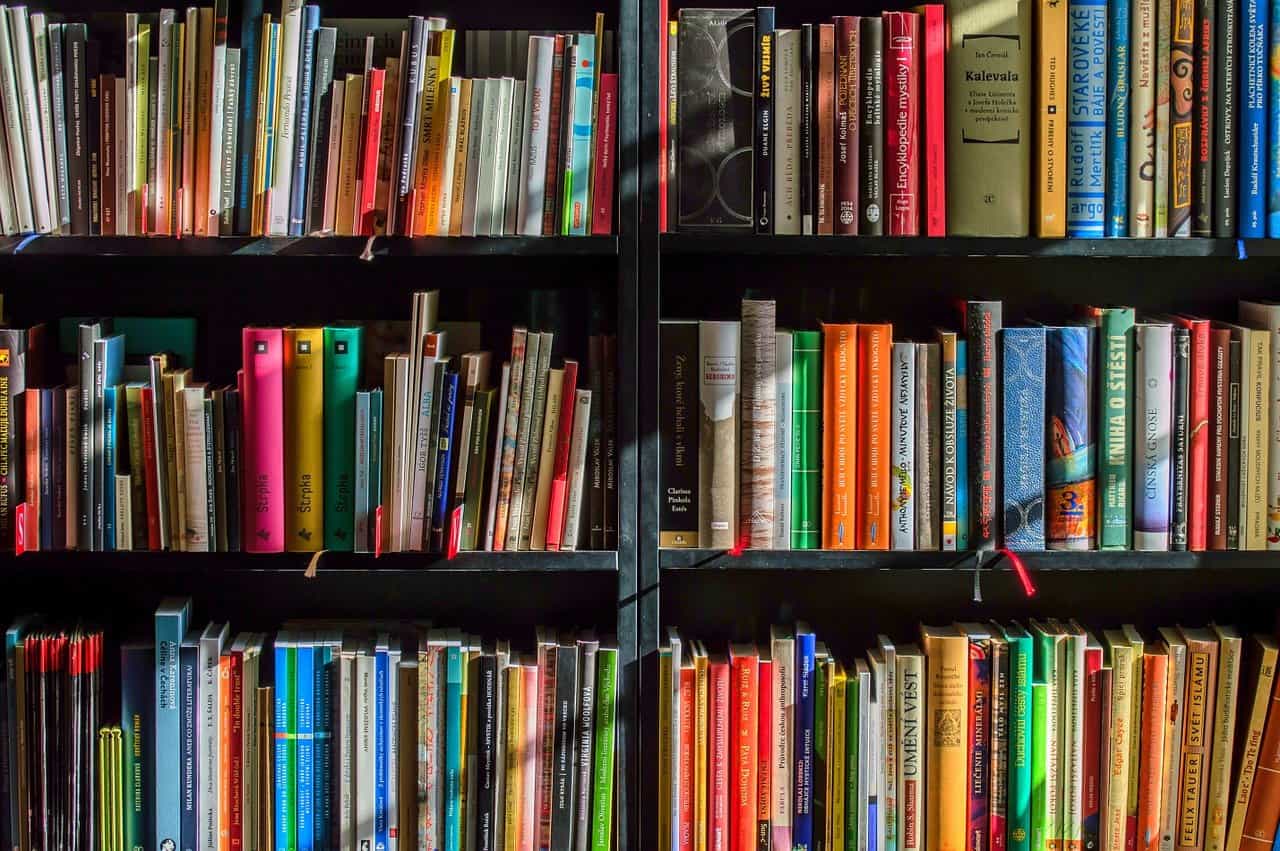 Bill Gates considered himself to be an avid reader and an avid learner. He also stated in an interview that he reads around 50 books each year, which is nearly a single book per week. The famous philanthropist also recommends books he has previously read. Bill Gates stated he has been an avid reader since his childhood and continues to do so because he enjoys learning about new topics through reading and studying the topic. He also considered this his favorite method of learning.
How many books have you started reading this year?
He has also appeared in a series of commercials for the Microsoft company.
In its earlier years, Microsoft featured Bill Gates in several promotional ads for the tech company. Some commercials also featured other notable icons. One of the most well-known commercials during this time was when Bill Gates appeared in a commercial with Jerry Seinfeld.
They set the commercial inside a shoe store in a local mall where Jerry helps Bill in finding a pair of new shoes for himself. In the commercial, they hint at one of the Microsoft company's future product releases at the end of the commercial. Many have also noticed that there is an inside joke hidden within the commercial. This joke pertains to the ID photo on Bill Gates' membership card, which is the same photo from when Bill was first arrested.
Bill Gates' children will inherit 0.0125% of his total net worth.
Bill Gates has stated he will donate half of his wealth to philanthropic causes after his death. However, he does not believe in simply giving out money to his kids.
In an interview, he stated he wants his children to find their way in life on their own, and learn how to fend for themselves. However, his children will receive a small amount of fortune for them to inherit when he passes away, which is equivalent to $10 million each to help them get started. Despite this small amount compared to his total wealth, Bill Gates believes that even this may be too much for children to hold.
Bill Gates is also an honorary Knight Commander of the Most Excellent Order of the British Empire. 
In 2005, Bill Gates became an honorary Knight thanks to his generous nature and the notable achievements he gained along the way. Bill and his wife met with Queen Elizabeth and the Duke of Edinburgh at Buckingham Palace, where the private ceremony would take place.
Thanks to this, Bill can now use Knight Commander of the Most Excellent Order (KBE) at the end of his name. However, Bill's new title does not allow him to hold the title of 'Sir' in front of his name, as they reserve this for British recipients of the title.
If Microsoft tanked, Bill Gates would have become a researcher in Artificial Intelligence.
In an interview, Bill Gates revealed he had a back-up plan if Microsoft failed to become successful. He stated his back-up plan was to become a researcher in artificial intelligence. He believes that artificial intelligence could significantly benefit society in several ways if researched and used properly.
The famous philanthropist has also noted that open research for artificial intelligence promotes more benefits than harm towards society. However, many other tech icons state otherwise. They believe that open research would cause more conflict rather than resolving issues. Some of these opposing icons include Elon Musk, who states that artificial intelligence could easily be adapted for warfare.
His philanthropy may be thanks to his mother, Mary Maxwell.
They also considered the mother of Bill Gates as a notable icon during her time. In her active years, she was a civic activist, a teacher in school, and also the first female president of the King County's United Way. Mary Ann Gates was also the first female member on the board of directors for the First Interstate Bank where she served for 18 years.
They also speculated that Mary Ann Gates helped the Microsoft company when they were in a critical time using her tenure on the board's committee. Overall, they considered her as a highly successful individual during her time until she passed away from breast cancer in June 1994.
Bill Gates has read all the books included in the World Book Encyclopedia series.
We've mentioned before that Bill Gates was an avid reader, but did you know he has also read the entire World Book Encyclopedia series? In an interview, Bill revealed that when he was younger, he was still in elementary school he did that. During this time, his school librarian had also introduced him to other books such as the biographies of famous figures in history.
Over time, Bill also developed a habit of never leaving a book unfinished, even if he does not like it. When this occurs, Bill writes a few margin notes which causes him to spend more time on books he dislikes than those he finds more interesting.
In a 2006 interview, Bill Gates had revealed he is color blind.
Bill Gates typically tends to use the color black. However, he reveals he does not have a favorite color because of his color blindness. In the interview, Bill also stated that he developed a colorless mode on the color matching game, Zuma, so that he could play the game.
However, he did not specify what kind of color blindness he had. Perhaps this could be why the Microsoft company typically has solid colors for its more modern desktop designs rather than multi-colored ones. Contrary to its name, color blindness does not mean that a person sees in black and white. Color blindness is the decreased ability to see color or differences in color.
Bill Gates is also a large donor to the Democratic Party and favors larger taxes for the wealthy.
In an interview with BBC, Bill Gates revealed he has paid the government over $6 billion in taxes. He states he is also in favor of the wealthy being taxed higher than other individuals, an idea of the Democratic Party. He also contributed to eight different Democratic campaigns and six Republican campaigns. He is also in favor of reforming the current tax code of the United States despite receiving many criticisms about this controversial topic. Bill believes and supports capitalism as a market framework in businesses, which he believes would be beneficial to society.
His favorite business book of all time is Business Adventures, written by John Brooks.
Bill Gates shares that the book written by John Brooks, Business Adventures is one of the best business books that he has ever read. The book was a recommendation to Bill by his friend, Warren Buffett not long after they became acquainted with each other. To this day, Bill still considers John Brooks to be his favorite business writer.
The book Business Adventures teaches the reader the fundamentals of how to run a company of their own. The book talks about stock market investments, job changes, and several other aspects that large businesses often come across. This is also one of the many books that Bill recommends to the public.
He met his wife through his work at the Microsoft company.
Melinda Gates was a product marketing manager for the Microsoft company when she met Bill Gates. The two met through one of the company's dinner events and dated in secret soon after. In 1993, the couple finally went public with their relationship after getting engaged to each other.
Bill married Melinda the following year and has since then stayed together. In the Netflix series Inside Bill's Brain, we see Bill Gates listing down the pros and cons of getting married on a whiteboard. According to his wife, she did not take any offense as she knew Bill was taking this decision seriously.
The Bill & Melinda Gates Foundation considers water treatment as its biggest project.
The Bill & Melinda Gates Foundation actively seeks alternative ways to give those in developing countries access to clean water. One method used by the foundation is through a machine to filter sewage water into drinkable water. Bill introduced this in an interview on The Tonight Show in 2015.
To prove its safety, Bill drank a glass of this purified water while on air on the show. The sewage treatment also produces the electrical energy that comes from the end products of the sewage. We know this as the Omni Processor, which refers to the treatment of the sewage water itself.
The school he attended as a child was one of the few in the US that had a computer.
Bill Gates has said attending Lakeside School was one of his greatest blessings. This is because he was first introduced to computers at this school. During his early years, Bill actively learned how to program on the school computer. Over time, he began teaching other students how to program as well.
Lakeside School quickly noticed his talent and recruited Bill Gates to make them a program. This program would help the school arrange class schedules for all of its students. However, Bill was caught taking advantage of this system to stay in classes with people he liked.
Bill Gates gave up the title of the largest shareholder in the Microsoft company in 2014.
As of May 2014, Bill Gates is no longer the largest shareholder of the Microsoft company. In the same month, Bill also sold nearly 8 million of his shares in Microsoft, which brought down his total to around 330 million.
This has caused Bill to rank behind the former CEO of the company, Steve Ballmer. In 2014, Steve Ballmer owned roughly around 333 million shares in the Microsoft Company. This also signifies Bill's shift in focus from his position in the Microsoft company to the Bill & Melinda Gates Foundation. In 1986, Bill also owned around 49% of the Microsoft company's Initial Public Offering, which made him an instant multi-millionaire.
One of Bill Gates' favorite music groups is Weezer, an American rock band.
Bill Gates also considered himself a fan and appreciator of the arts. He has also stated that he is a huge fan of the American rock band, Weezer.
Among other artists, Bill confessed he is also a fan of U2, and the fictional music group, This Is Spinal Tap. He also enjoys other popular classic songs such as "Under Pressure" by David Bowie, and "Blue Skies" by Willie Nelson. Admittedly, Bill Gates also received a refresher course in musical appreciation thanks to his teenage children, as they were growing up. Some of these songs also include musical numbers from well-known plays such as Hamilton.
A different name was formerly applied for the Microsoft company.
Originally, the Microsoft company went by the name 'Micro-Soft' which was short for Microprocessors and Software. After the company launched, Bill Gates and Paul Allen dropped the hyphen on the company name and changed it to Microsoft. The new name now stands for Microcomputer Software.
The primary goal of the company during its early years is to develop and sell BASIC interpreters for the Altair 8800 microcomputer kit. Over time, the company grew to become one of the largest personal computer operating systems in the market. We know their first operating system as the MS-DOS, followed by the more popular Microsoft Windows series.
Bill Gates began using and working on computers as early as the age of 13.
During his youth, Bill Gates attended a private academy where he was first exposed to computers. During this time, this school was the single school in the district which owned a computer. Bill quickly developed an interest in software development and programming and began studying it at 13 years old.
The young Bill slowly taught himself how to use the BASIC programming language and wrote programs based on this. When the school noticed this, they excused Bill from his math class to continue his programming. This program became an organizing system used for the class schedules of students.
He predicted that spam emails would no longer exist by the year 2006.
In 2004, Bill Gates predicted that two years from now, spam emails would become a thing of the past. Back then he announced a promise that he would look into methods of getting rid of spam emails permanently.
One of these methods included forcing the sender to solve a hard puzzle that would prevent them from sending spam. This would cause it to be difficult for a machine to deal with several spam emails without paying for high costs.
Another method that Bill proposed was to charge the sender an x amount of money for every spam email that gets rejected by the sender. However, this would cause legitimate emails the possibility of being rejected as well.
Bill Gates received inspiration to create Microsoft from an article in Popular Electronics.
In an interview, Bill Gates stated what inspired him to start a tech company was an article he found in Popular Electronics. The article discussed issues with the Altair 8800 computer, which made him want to write programs for it.
Soon after, Bill got in contact with the creators of the Micro Instrumentation And Telemetry Systems company about writing programs for them. Bill got accepted and he, later on, went to start his own company with his childhood friend Paul Allen. They gave the company the name Micro-soft and it became one of the top computer companies in the world.
He had a goal of becoming a billionaire by the age of 30.
When he was younger, Bill Gates had a goal for himself to become a billionaire with his company before he reached 30 years of age. However, he missed this goal by an entire year. He became a billionaire in 1987, which also made him the youngest person at the time to reach this milestone. By 1995, Bill fortune expanded even further and ranked him as the world's richest person for several years. According to Bill, he began earning money from programming at 17 years old. During this time he sold a program to his high school, which was a timetabling system for $4,200.
Hamburgers are his favorite food of all time.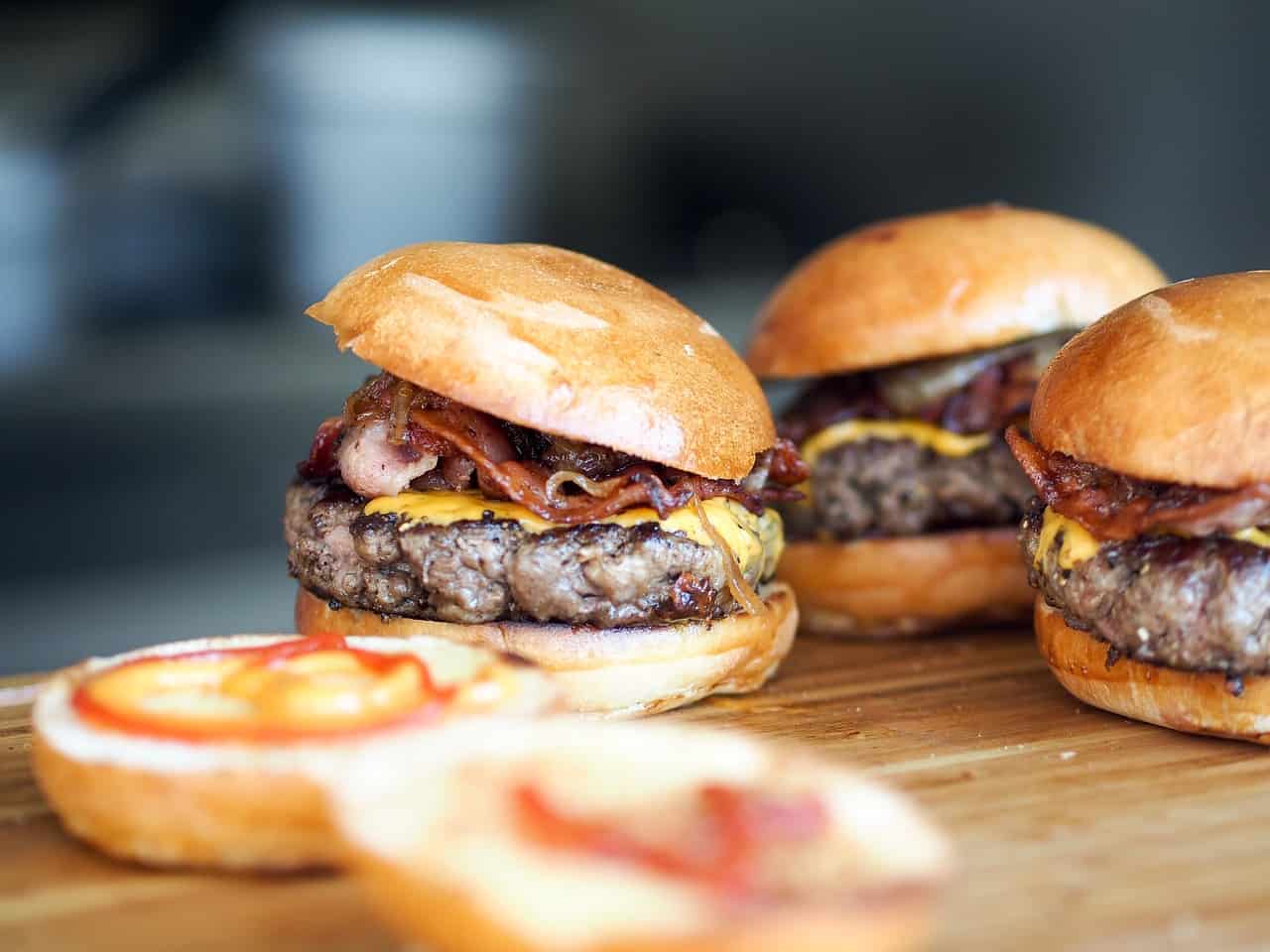 In the Netflix documentary series Inside Bill's Brain, Bill Gates tells the audience that his favorite food is hamburgers. He is especially fond of the ones from the food chain Burgermaster. Despite this, Bill Gates stated he is also aware of the sustainability issues surrounding the meat industry and its consumption.
Because of this, he has also invested in several vegan businesses to promote alternatives to meat consumption. In his 20s, Bill Gates also tried being vegan for a year as well. However, since then, Bill Gates has returned and stuck with a carnivorous diet for the majority of his meals.
Bill Gates has a schedule where each minute of each day is prepared in advance.
In an interview, Bill Gates gave an estimate on what his typical day-to-day routine is. According to the famous philanthropist, he typically sleeps an average of 7 to 8 hours a day. He also skips breakfast, most of the time, according to his wife, Melinda Gates. He also typically checks the news and headlines from The New York Times and The Economist in the morning.
Bill Gates also stated that his schedule for the rest of the day gets broken down to 5-minute intervals kept in notes. This includes time for meetings, discussions, reading time, eating, and many other activities. When he is not traveling, Bill Gates is typically at home with his family or playing a game of golf or tennis.
He and his family live in Medina, Washington. 
Bill Gates lives in a mansion outside of Seattle in Medina, Washington. They set the house on a hill that overlooks Lake Washington which measures 66,000 square feet in total. The mansion includes a 60-foot swimming pool with a special underwater music system, a 2,500 square foot gym, and a thousand square foot dining room.
Each year, Bill pays around $1 million on property taxes because of the lavish size of their home. Because the mansion also overlooks Lake Washington, Bill has a few boats he owns docked near his home. These boats are free to use by his family or friends when spending time together.
Steve Jobs once leaked photos from when Bill Gates was younger.
We mentioned earlier that the current relationship between Steve Jobs and Bill Gates is on the rocky side. After their long dispute, Steve published old photos of Bill when he was younger.
The photos show a teenage Bill, which Steve mockingly called a nerdy prodigy. According to Steve, he believed Bill could have been a brighter person if he tried to take LSDs or had more fun when he was younger. After this statement, many people wondered what Bill would have been like if he was more of a typical teenager back in the day.
Bill Gates has stated that he is a fan of the film Spy Game.
In 2020, Bill Gates published his yearly list of book recommendations on his blog along with a few films and TV shows. According to him, one of his favorite movies includes Brad Pitt's thriller film, Spy Game.
Spy Game is one of Bill's favorite films since it was first released. He recommends it because it contains many pleasant surprises throughout the movie. He loves this movie so much that he said he has seen this at least 12 times already. Among other recommendations, he also listed down the Netflix series Pandemic, the TV shows A Million Little Things, and This Is Us.
He has also written and published several books. 
As of 1999, Bill Gates has published two books in total. They published his first book in 1995 and titled it The Road Ahead. His first book talks about the implications of the personal computing revolution. Bill also wrote of the possibilities of a future where it significantly changes by introducing digital communication systems. His second book, Business @ the Speed of Thought was published in 1999. In this book, Bill writes about technology and how it directly integrates with businesses. It also talks about how information networks are both beneficial and essential to get ahead of competitors.
Bill Gates believes robots will one day take over major jobs in our society.
According to Bill Gates, he is in favor of robots taking over human jobs as he believes that humanity 'should not just sit behind a counter to sell things'. He also stated that with automation taking over some jobs, people can move on to more intellectually challenging tasks.
Many consider this philosophy to be negative, as relying on automation could increase human unemployment rates. However, Bill stated he wants automation to pay taxes as well. The reason for this is that he believes that this would make robots on equal footing with human labor workers.
Bill Gates briefly became the world's first centi-billionaire in the late 1990s.
In 1999, Bill became the first Centi-Billionaire in the world. During this time, his wealth grew significantly thanks to the rising popularity of computers. His company also became more profitable after the so-called 'dot-com boom' of the 90s. This not only affected Bill, but other icons in the industry as well.
As of 2020, there are currently 5 Centi-Billionaires in the world after the occurrence of a global stock surge. Apart from Bill, this index also includes notable figures such as Elon Musk, Mark Zuckerberg, Bernard Arnault, and Jeff Bezos. The surge in stock markets shows a 21% gain in wealth by these figures.
In 1986, stocks for the Microsoft company rose significantly after the company had gone public.
The Microsoft company experienced a rise in stock market price after they went public in March 1986. The company stood at an opening price of $21 per share before going public. This event caused its stock market price to rise to $25.50 per share, which also shows the high demand for Microsoft stock.
On March 13, the stock market sold about 3 million shares from the Microsoft company. As of December 2020, the open price value of the Microsoft company stock is $221.70. This is nearly nine times its value from when Microsoft had gone public.
He built a program for Lakeside School for the student's class schedules.
During his teenage years, Bill Gates developed a simple program for his school. This was a timetabling program that was used to make the class schedules of the students. However, Bill took advantage of this and placed himself in classes with women he was interested in. Bill also began teaching other students how to make simple programs on the school computer during this time.
Over time, his interest in computers kept growing until it inspired him to start his own company. Bill dedicated himself to his work and also convinced his parents to allow him to drop out of college to start Microsoft. His parents agreed on the condition that he would return to school if his business failed. Bill began his company with his childhood friend Paul Allen, and the rest is history.
Bill Gates had a score of 1590 out of 1600 on his SATs.
During his school days, Bill Gates earned a near-perfect score on his Scholastic Assessment Test. Since his childhood, Bill has shown signs of high intelligence. Many have noted this in his interest in programming and also in his consistent drive to learn about multiple new topics. Bill Gates also suffered from dyslexia.
Bill also considers himself an avid reader and completes an average of 50 books each year. According to sources, Bill Gates also has an IQ score of 160. However, despite being classified as a genius, Bill Gates has stated that he is envious of others wiser than him.
The basic programs from Microsoft were being pirated a year into the company's founding.
After a year from founding the company, Bill Gates discovered that a copy of the Microsoft company's BASIC programs got leaked. This copy was then being shared around illegally. In 1976, Bill Gates took action and wrote an open letter. This letter stated that over 90% of its Microsoft Altair BASIC users had not paid for the program.
Bill Gates also stated in the letter that this was threatening the rapidly growing tech industry. Because of this, developers also lose their incentives in developing and creating new software. After this incident, the Microsoft company claimed its copyrights to prevent further piracy of its properties and content.
In 1998, the Microsoft company faced an antitrust lawsuit from the U.S. Department of Justice.
This lawsuit attempted to determine if the Microsoft company's software package bundles intended to monopolize the market. Microsoft faced several allegations during this case. Some issues allegedly stated that Microsoft purposely made it difficult to install other competing software on the computers of its users. This software also prevented programs such as Internet Explorer to be uninstalled. Many speculate that they made these allegations because of most Microsoft users having difficulty using the web browser.
He has one thing listed down on his bucket list.
In 2013, Bill Gates explained in a Reddit Ask Me Anything (AMA) session that avoiding death is the first item on his bucket list. Other than that, Bill has no other items on this list as he stated he has already achieved them. These crossed-off items include his success with Microsoft.
Reddit users jokingly stated that Bill Gates may look into a way for him to cheat death. Other users also stated that he may look for a way to gain immortality. For this AMA, Bill Gates also answered many other questions; both humorous and serious. During this event, Bill Gates also presented his 80-inch Windows 8 tablet.
Bill Gates moved the Microsoft company from Albuquerque, New Mexico to follow a trend.
For generations, Silicon Valley and Dallas, Texas, have remained tech hubs in the United States since the 1970s. Many tech companies at the time established their business in these locations in hopes of success. Bill Gates realized this trend and moved Microsoft to the state of Washington in Bellevue.
Today, the main headquarters of the company is on a compound measured at 8 million square feet. The Microsoft company also has 165 office locations found in over 95 different countries worldwide. All Microsoft employees can also enjoy the many benefits and amenities of its headquarters. These include its entertainment, dining, and shopping hubs.