Best Guard Dogs
Used as guardians since ancient times, Romans placed mosaics at the entrance of their houses as a warning to intruders and visitors that there are dogs inside the property. For guard dogs, the ancestors of the Mastiff are amongst the first dogs to do the job. They protected the livestock over dangerous predators such as leopards, wolves, and bears. Fast forward today in the modern era, guard dogs continue to protect our properties against unwanted human or animal intruders.
Research reveals that owning even just a "regular" dog provides real health benefits to their owners. Dog around your house can lower levels of stress for adults and increase the joy of the kids. Moreover, owning one guard dog can be a very wise idea because you're under its protection at the same time. But either it's a watchdog, companion dog, guard dog, or whatever suits your preference, in the end, the dog's love for humans is unmeasurable and people around the world have appreciated that and we have loved them in return—no wonder why they are Man's Best Friend.
Dedicated to protecting their humans and possessions, guard dogs are becoming more popular because house crimes are rising at a steady rate, approximately 1 house every 10 seconds. According to a survey, a house that has a barking guard dog lowers the chances of property crimes. Are you looking for the best guard dog breeds? You came to the right place! Here are the 20 best guard dogs for you to consider.
Belgian Malinois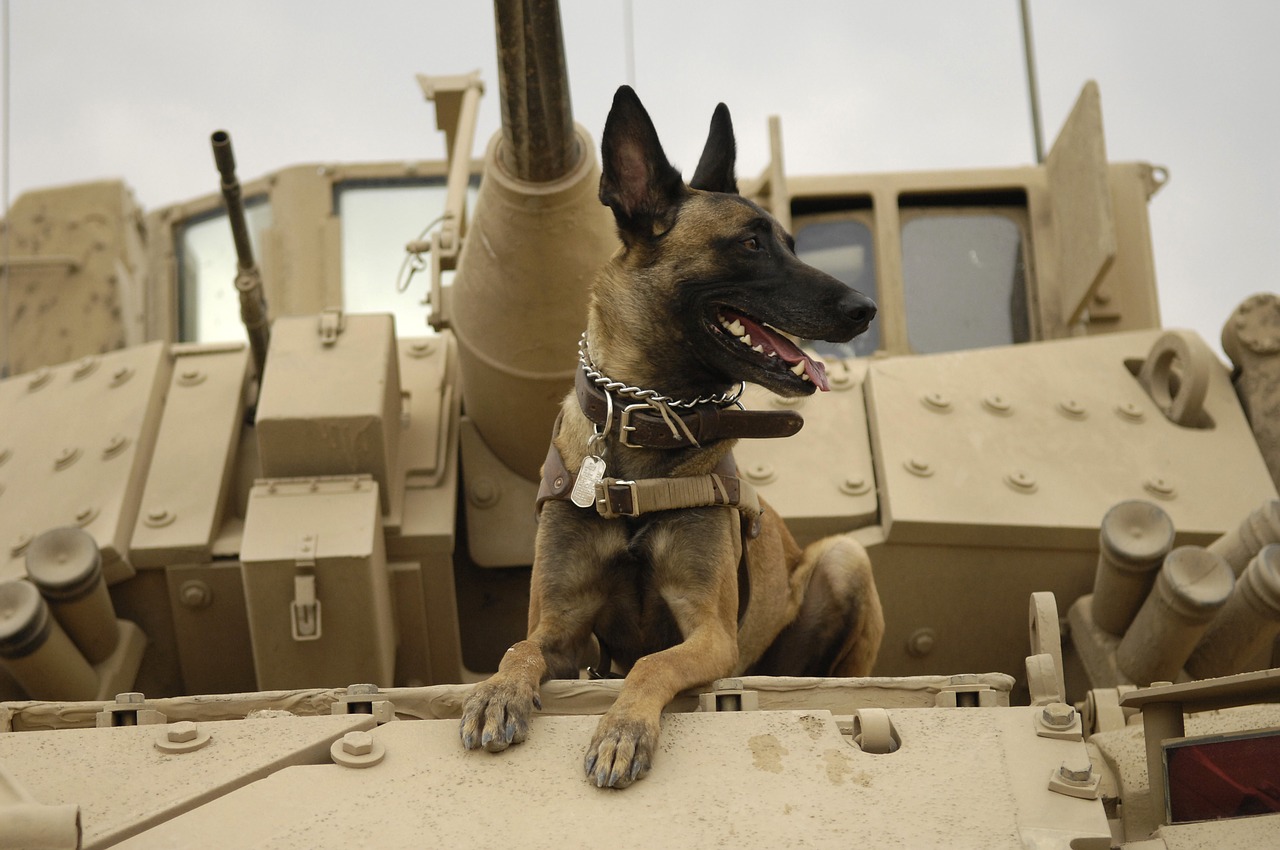 The Belgian Malinois is vigorous and robust. Although they were initially bred for animal herding, they are now one of the top choices for police and military dogs around the world. They have a good track record since World War I. This breed served as messengers, pulled firearm carts, and assisted the Red Cross during those hard-fought days.
For a guard dog, Belgian Malinois have a great sense of responsibility with an extraordinary work ethic and known for their intelligence. Above all, loyalty runs in its blood. A well trained Belgian Malinois would not think twice to sacrifice his life for its master.
Lifespan: 12 to 14 years
Bite Force: 195 PSI (pounds per square inch)
Running Speed: 50 km/h
German Shepherd
German Shepherd dogs are perfect as guards, helpers, and companions because of their traits. They are strong, intelligent, obedient, watchful, loyal, alert, curious, and easy to train. The German Shepherd is also one the most preferred dog breeds for various kinds of work including military and police roles, search and rescue, and disability assistance.
This breed of dog is from Germany. It is a medium to large-sized guard dog. Their average height is 24 to 26 inches for males and 22 to 24 inches for females. They have several colors such as grey, black, red and black, tan and black, silver and black, and dark brown.
Lifespan: 9 to 13 years
Bite Force: 269 PSI
Running Speed: 48 km/h
Bullmastiff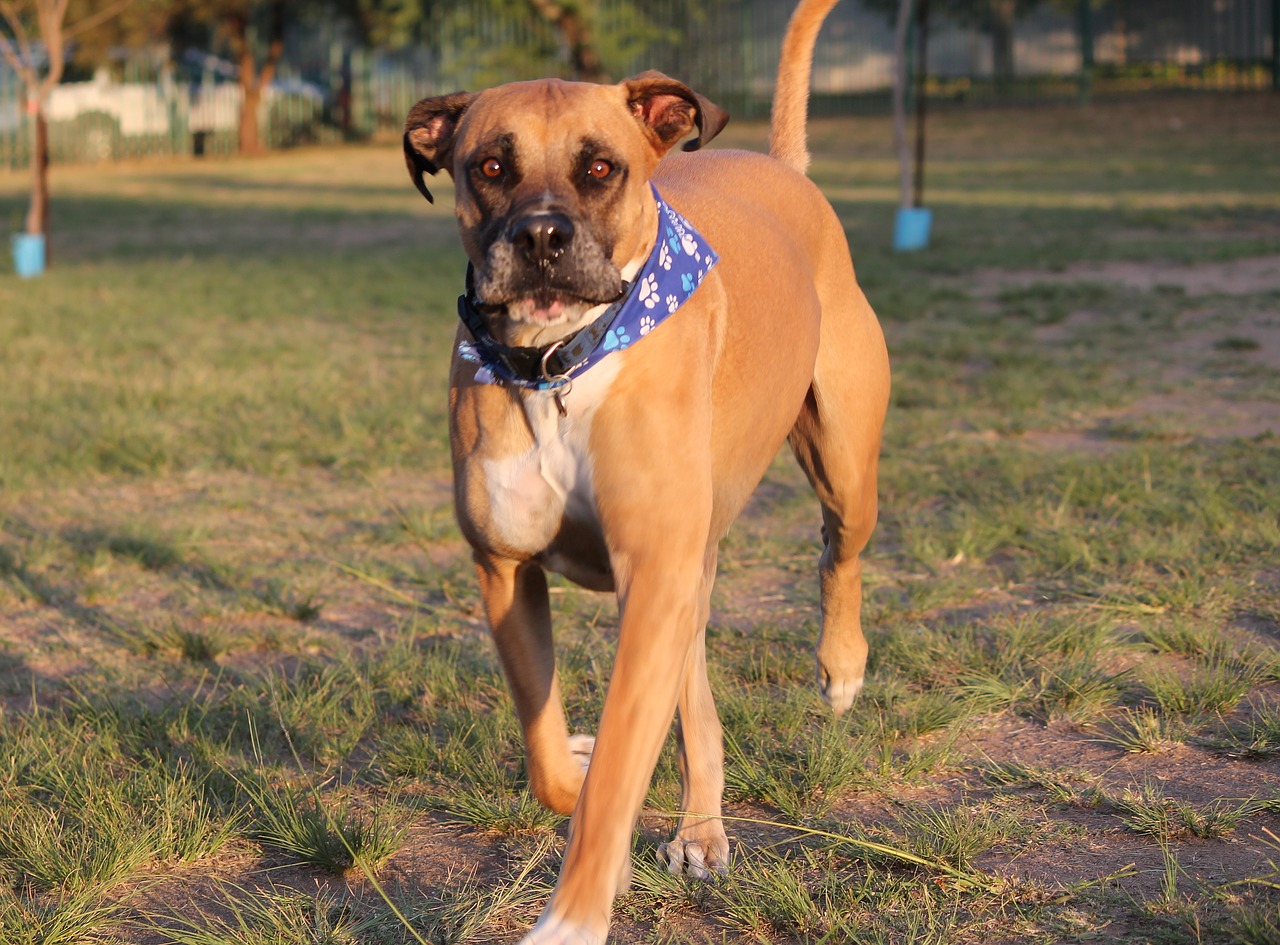 Known for its strength, protective instincts, bravery, and commitment, a trained Bullmastiff will use all of its energy to knock down an intruder on your property. This breed loves to be in a family environment, making it a great pet as well. This breed is recommended for houses that always have a present family member.
Moreover, the Bullmastiff has the ideal temperament for being a guard dog—it's territorial, possessive, and has a natural sense of recognizing who belongs in the house and who is not.
Lifespan: 8 to 10 years
Bite Force: 180 PSI
Running Speed: about 40 km/h
Doberman Pinscher
The Doberman Pinscher is most suitable for guarding big wide properties. Aside from the fact that Doberman Pinscher is fearless and alert, it runs incredibly fast. They can catch any intruder in a short amount of time. Furthermore, this breed is the 5th smartest dog breed in the world, and with adequate training, they will learn fast.
Although this Doberman Pinscher can be affectionate to its master, in general, this breed needs an owner that can lead them confidently. It's also best to have them at a very young age so it can develop deep loyally to their owners and to the children around. Arguably, the Doberman Pinscher is the most intimidating guard dog—its size, physique, agility, the pointed tall ears, the sleekness of black and brown coat, its facial expression, and its loud bark say it all. Intruders will always think twice.
Lifespan: 10 to 13 years
Bite Force: 280 PSI
Running Speed: 55 km/h
Great Dane
This dog breed is one of the largest dog breeds and it came from Germany. Also called as Deutsch Dogge or German Mastiff, this breed descends from hunting dogs in the Middle Ages. Great Danes looked imposing and intimidating but these giants are sweet, playful, gentle, and affectionate dogs.
They are also very sensitive and emotional. On the other hand, they could be aggressive and quite dangerous if they do not have proper training and have not been socially exposed at a young age.
Lifespan: 8 to 10 years
Bite Force: 238 PSI
Running Speed: 48 km/h
Rottweiler
Mainly used as cattle-protecting dogs in the old times, rottweilers are appreciated by their owners as a relentless protector of the pack. The Romans are also known for using them as war dogs. This breed is intelligent and extremely loyal to its company. Rottweilers naturally don't like strangers and are protective of their family which makes them an effective guard dog.
Rottweilers are also self-assured and robust. Though they can be aloof sometimes, they're still very good family dogs in general. They are compatible with children and other pets, as long as they have supervision. If you decide to own a rottweiler, it's advisable to have time to spend with them as it will constantly look for affection.
Lifespan: 8 to 10 years
Bite Force: 300 PSI
Running Speed: 40 km/h
Cane Corso
This breed is an Italian breed of 'mastiff', a  large and heavy-boned dog in ancient times. They are naturally adaptable and affectionate with their owners as well as children. However, they need proper training and socialization at an early age. They are at their best in a home where everyone are not afraid of large dogs and are able to manage them.
Since Cane Corsos are very intelligent, trainable, quiet, calm, and protective dogs, they are good as guard dogs and companions. Moreover, they are being used for law enforcement, tracking, as well as personal protection. The Cane Corso is one of the top 3 strongest dog breeds with the strongest bite force.
Lifespan: 10 to 12 years
Bite Force: 600 PSI
Running Speed: 50 km/h
Boxer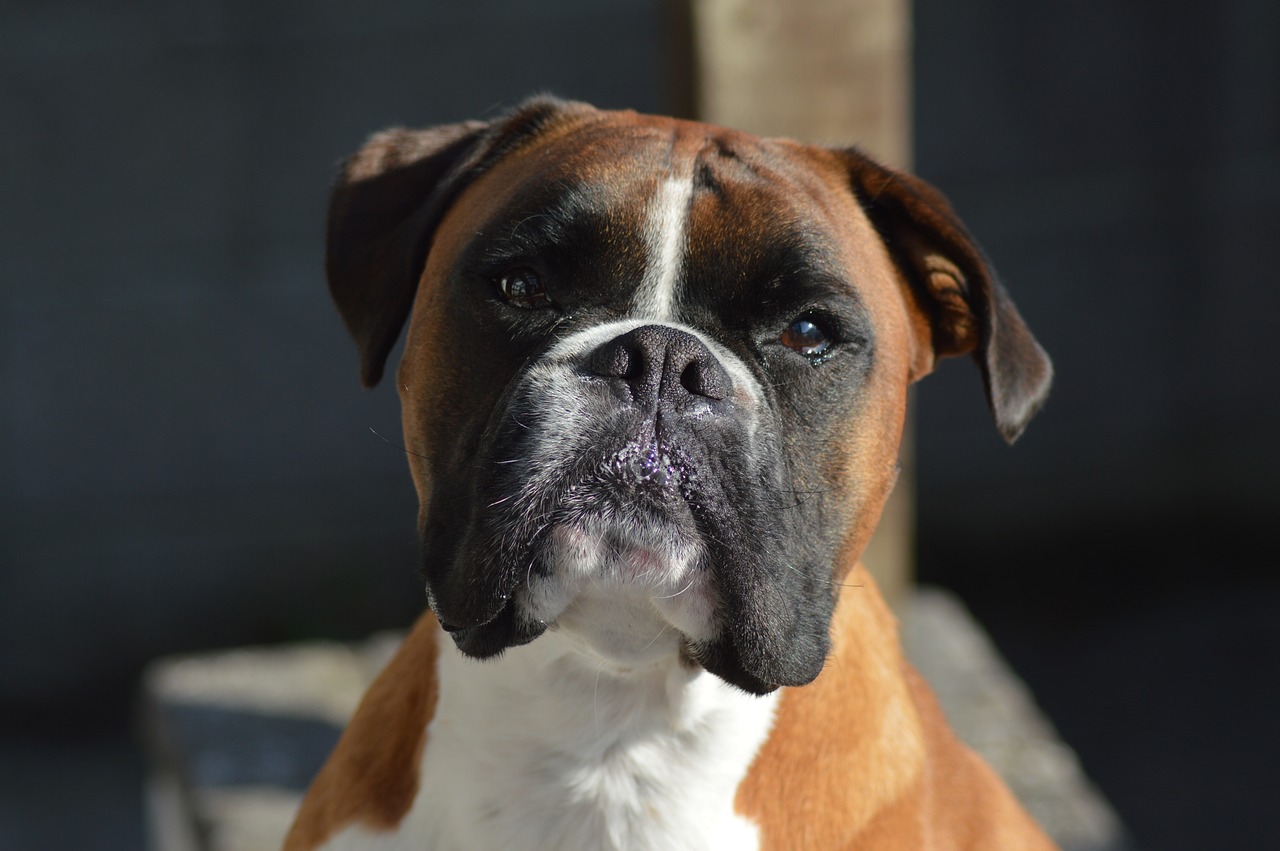 The Boxer is a medium to large-sized dog breed. They are sweet, playful, energetic, athletic, loyal, and intelligent dogs. These qualities make them great as companions and family dogs. Moreover, they have the instinct to protect the family. They mostly get along well with children too.
They are fearless to threats when doing their job as a family protector and as a watchdog. It's also one of the fastest dog breeds which can run over 60 km/h. This breed of dogs is at its best when they have exposure to other animals and to a lot of people at an early age.
Lifespan: 10 to 12 years
Bite Force: 230 PSI
Running Speed: 65 to 70 km/h
Komondor
The Komondor's talent of being a guard dog came from its ancestral skills of protecting herds of sheep. The Komondor is also a valuable family pet, known for its loyalty, power, courage, and very fun to be with. You're hitting two birds in one stone!
Earning the nickname "Mop Dog" due to its appearance, history comes with it; those lovely coats have protected the Komondors from wolf bites a long time ago when they were defending the sheep herds against predators.
This breed can also be trained to make its own judgments and are very independent. They will take care of your family and defend your property from intruders.
Lifespan: 10 to 12 years
Bite Force: Stats not yet available
Running Speed: Stats not yet available
Puli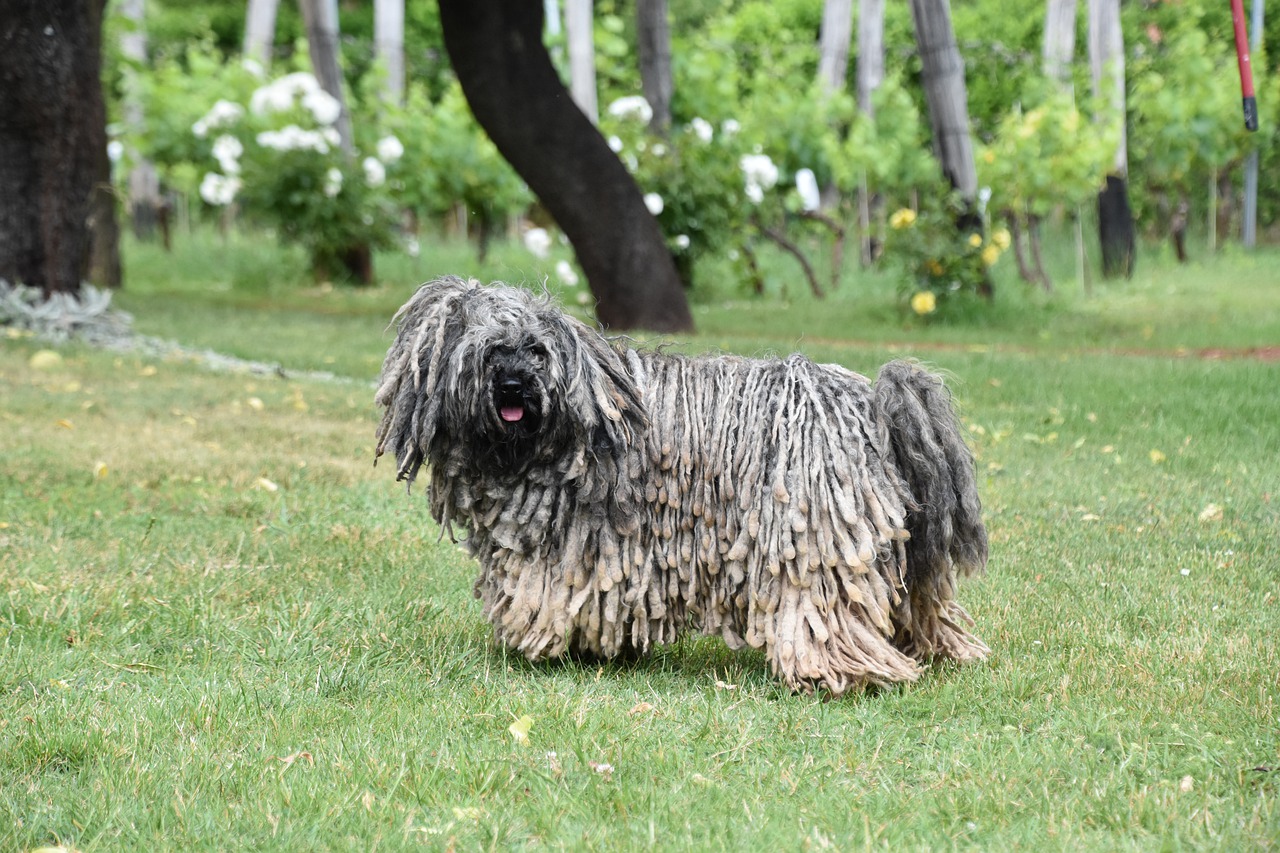 Comparable to Komondor from its herding skills as well as its appearance, the Puli is another smart choice for guard dogs. This breed is remarkably intelligent. They are constantly there on guard and with proper training, it understands when to bark out loud to warn their owners if anything is suspicious. Because they are very intelligent, this breed is the most suitable for owners who are seeking companionship.
In general, the Puli has a relaxed and calm temperament. However, that changes when it senses danger or when provoked. Furthermore, it's most optimal to train than at an early age which is around 4 months old. This way, it's easier to discipline and correct bad behaviors.
Lifespan: 12 to 15 years
Bite Force: Stats not yet available
Running Speed: Stats not yet available
Giant Schnauzer
This dog is the largest among the three breeds of Schnauzer. After the Miniature Schnauzer and the Standard Schnauzer, the Giant Schnauzer is a good intimidator for intruders due to its size and reputation of being aggressive to both people and other animals. This breed is dominant, powerful, determined, and most noteworthy, it's loyal to the family.
The Giant Schnauzer loves a lot of attention as well as physical and mental stimulation. Hence, this breed is a companion dog and should live indoors. And for being a guard dog, this breed is instinctively suspicious to strangers, thus it needs to become familiar with experiencing new people and other circumstances.
Lifespan: 12 to 15 years
Bite Force: Stats not yet available
Running Speed: 45 km/h
Kuvasz
This breed is highly territorial with a sharp intuition of defending its family members against trespassers. Keep in mind that this breed is full of energy and may require a lot of exercises or other activities to keep them busy. Furthermore, it constantly seeks affection from its family and longing for constant companionship. Therefore, if you don't have the confidence, it's better to look for another breed.
This adorable breed is an ancient livestock dog of Hungarian origin. It almost became extinct during World War II after countless Kuvasz dogs in Hungary had been killed. Back then, numerous Kuvasz gave their lives in protecting their families against the German and Soviet soldiers. As of today, Kuvasz has been increasing in popularity and now found in many homes as pets and guard dogs.
Lifespan: 10 to 12 years
Bite Force: Stats not yet available
Running Speed: Stats not yet available
Rhodesian Ridgeback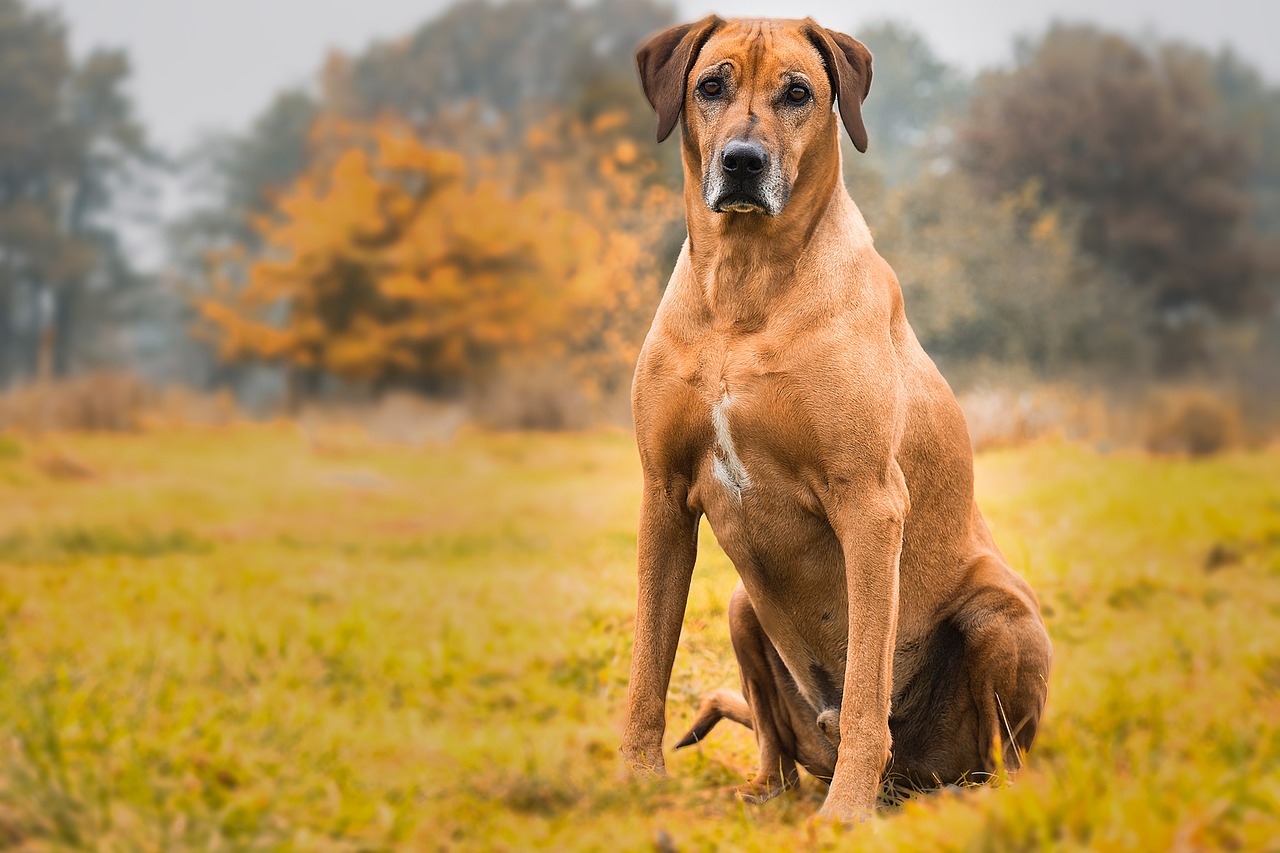 The Rhodesian Ridgeback is famous for being intelligent and loyal. It is naturally aloof to strangers but it won't attack for no specific reasons. However, this breed is not advisable for a newbie or inexperienced dog owners for the Rhodesian Ridgeback needs constant training and proper socialization. Furthermore, its temperament is also unique—they are sensitive, mischievous, dignified, and strong-willed. And in the hand of a veteran dog owner, they will totally benefit from it as they are one of the best guard dogs.
Its ancestors are bred to hunt lions. Thus, they have a strong prey drive and have an independent attitude. Moreover, the Rhodesian Ridgeback tends to bark only if it feels danger, so take it seriously when it starts barking. Again, this breed is best for experienced owners as they also have the tendency to be stubborn at times.
Lifespan: 10 to 12 years
Bite Force: 225 PSI
Running Speed: 48 km/h
American Staffordshire Terrier
Often compared to the American pit bull terrier, the Staffordshire terrier is among the best guard dogs. They are hard-working, intelligent, courageous, confident, and stoic dogs. The American Staffordshire Terrier has a good-nature and not aggressive in general but you should not take it as a weakness because they are very protective of their families.
The American Staffordshire Terrier is not just popular in the United States. Around 2017, the American Staffordshire Terrier became the 8th most popular dog according to Australian National Kennel Council and the 6th most popular dog in France according to Société Centrale Canine.
Lifespan: 12 to 16 years
Bite Force: 330 PSI
Running Speed: 35 to 40 km/h
American Pit Bull Terrier
Although the American Kennel Club or AKC does not recognize the American pit bull terrier, the United Kennel Club or UKC and the American Dog Breeders Association or ADBA recognizes this breed.
The American pit bull terrier's presence can be very intimidating for the intruders. Having one of these is ideal to scare off any potential trespassers. American pit bull terrier is brave, fierce, and can tolerate pain to the maximum level.
If you're looking for a family dog as well, the American pit bull terrier may not be the most suitable for you. However, if it is raised with adequate socialization and upbringing, it can be an excellent companion for children as well. The American pit bull terrier notoriously athletic and strong. With proper training, they will be an excellent guard dog and will obey any task given to them.
Lifespan: 8 to 15 years
Bite Force: 230 PSI
Running Speed: 45 km/h
Dogo Argentino
The Dogo Argentino is originally bred in Argentina. Its ancestors' primary duty from its owners back then was guarding and tracking down prey from hunting. Moreover, they are natural protectors, thus Dogo Argentino can be easily trained as guard dogs. However, it's best to train them early. According to some reports, they can be aggressive and may hurt a family member whom it's not familiar with as this breed has a strong bite force. But nevertheless, Dogo Argentino is kind, loving, and just needs strong leadership from its owner.
Lifespan: 10 to 15 years
Bite Force: 500 PSI
Running Speed: 40 km/h
Great Pyrenees
The Great Pyrenees' history of being a great guard dog started in the Pyrenees Mountains of Europe. This dog was bred to be a livestock guard dog for the farmers in those mountains against predators such as wolves and bears. By heart, this dog has the instinct of being kind and patient with its family and other animals around it.
If you're going to train the Great Pyrenees yourself, be sure to have a lot of patience as they can be slow to absorb new commands, slow to obey, and slightly stubborn. However, you can count on its loyalty! It's very unlikely for the Great Pyrenees to become upset and turn on its master.
Furthermore, keep in mind that the Great Pyrenees prefers to be in cool or cold weather for it can become "lazy" when placed in a warm environment. And as a house pet, its coat needs brushing once or twice a week as maintenance.
Lifespan: 10 to 12 years
Bite Force: 450 PSI
Running Speed: 40 km/h
American Bulldog
This breed came from the Old English Bulldog. They are suitable for work because of their built. A cart can be hooked up into their harness. You can even send them out to guard the yard. Moreover, American bulldogs have a higher tolerance for pain and they are very alert to their surroundings too. Nowadays, people are using this breed for dog sports, for showing, as well as for animal farms.
The American bulldogs are intelligent, caring, loving, friendly, protective, and gentle to children, family, and friends. Although, these dogs require regular exercise, and proper care and training.
Lifespan: 10 to 16 years
Bite Force: 305 PSI
Running Speed: 48 km/h
Ca de Bou
Known for being courageous, self-assured, quiet, loyal, and brave with a strong, powerful, elongated build, Ca de Bou easily made it to our best guard dogs list. Furthermore, this breed is extremely protective of its family and will "never let anyone into the house" when its masters are not around—it's always suspicious to strangers.
Ca de Bou is highly appreciated in Puerto Rico. Countries such as Holland, Denmark, Finland, Sweden, and France have numerous breeders even though it's not that common there. The Ca de Bou is a Spanish Bulldog that was once used in dog fights and to the bloody sport of bull-baiting. Fortunately, this breed is now appreciated as a dependable guard dog and a loyal family pet.
Lifespan: 10 to 12 years
Bite Force: Stats not yet available
Running Speed: Stats not yet available
Akita Inu
This wolf-like breed originated from the mountainous regions of northern Japan. The Akita Inu is now known as a natural family protector. They are brutally loyal, attentive, and sharp. To illustrate this, you can watch the true story movie of Hachikō (Watch the trailer here.) on how this dog inspired the world through his loyalty.
In Japan, Akita signifies happiness, longevity, and good health. It's not uncommon for the Japanese to give a miniature statue of Akita to friends and relatives as a get-well-soon token and to moms who have just given birth. Giving an Akita figure is another way of telling the loved ones that they wish them well and hoping for good health in the future.
Lifespan: 10 to 12 years
Bite Force: 350 PSI
Running Speed: 40 km/h