Best Crypto Platforms
Pessimists and critics will tell you that 2022 is not the best year for crypto. However, it depends on how you look at it. The market is currently in a major dip due to factors such as inflation hikes, and the Russia-Ukraine war. Despite these circumstances, any market expert will tell you that the dip is the best time to buy!
Consider the current crypto dip as one of the biggest crypto sales. Prices are slashed, and with recent updates, such as the completion of the Ethereum Merge, the future is looking bright. According to some, there has never been a better time to invest in crypto. But where do you do it?
If you join the ranks of countless people worldwide and start your investing journey through a bad crypto platform, your portfolio will be built on poor foundations and eventually ruined. That's why we're here to help keep you informed about the best crypto platforms to use in 2022.
In this article, we've tried and tested some of the biggest names in the cryptocurrency market to keep you up to speed. Read on to discover ten of the most unmissable platforms that can kick-start your crypto trading journey in 2022.
What Are the Foundations of a Good Crypto Platform?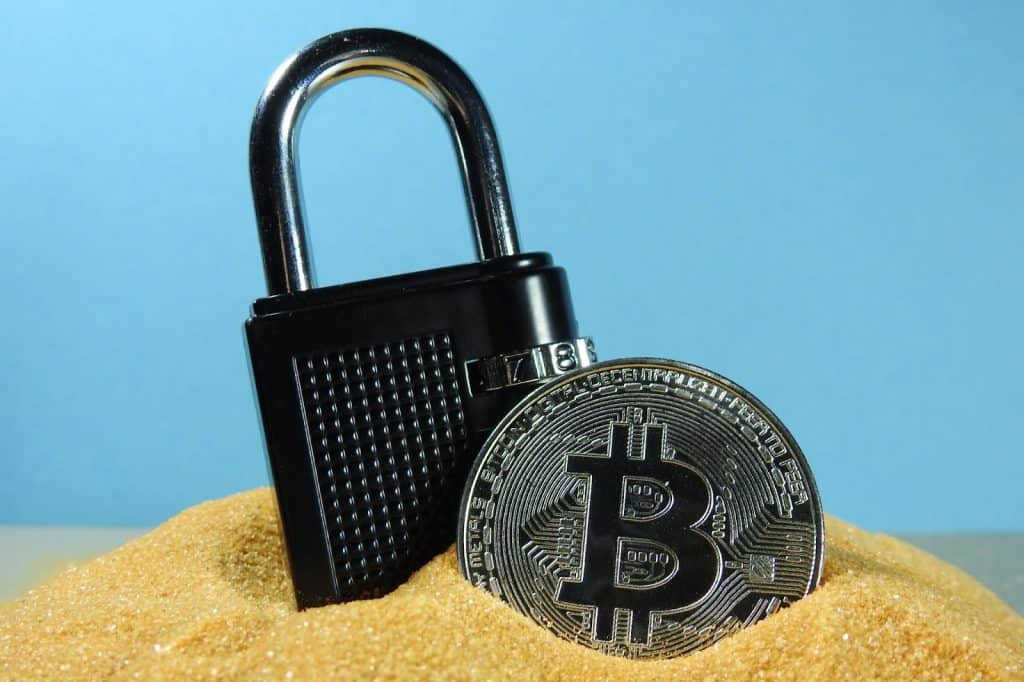 First, let's delve into the foundations of a good cryptocurrency platform and what to consider when choosing one.
Security
In sync with massive crypto market growth, the number of hackers and cybercriminals has sadly boomed.
Crypto exchanges make a lucrative target for online criminals. What's more, even major exchanges have fallen to the sword of trained hackers. A reputable exchange should reimburse its users for funds lost due to a hack that wasn't their fault. However, it's best to avoid being in that position altogether.
A solid tip for security on crypto exchanges is to spread your investments across a portfolio of different platforms. Don't keep all of your eggs in one basket. In addition, make it a habit to transfer your investments out of exchanges and into offline cold storage wallets.
Digital Currencies Available
Before deciding on a crypto exchange, ensure that it enables you to invest in the cryptocurrencies you want to trade. Some exchanges are better than others regarding the range of crypto available, so do your research.
Training and Educational Material
If you're a crypto beginner, it's wise to opt for an exchange that boasts a wide range of educational material. This can boost your crypto knowledge and help you better understand this fascinating sphere.
Accessibility
Crypto regulations around the world vary wildly. Always ensure that an exchange you're thinking of signing up for is available in your country, territory, or U.S. state.
Remember: Just because you can access the exchange website, doesn't mean you'll be able to use it where you live.
Top 10 Crypto Platforms
So, that's the foundations of a good crypto exchange laid out. Now, Now, let's begin with ten of the best exchanges you need to check out in December 2022!
Bitcoin Profit
The first platform we're delving into isn't a crypto exchange itself. However, it has the power to save you a lot of time when finding the best way to buy crypto. Bitcoin Profit has left a promising mark on the crypto world by acting as an intermediary service between world-class platforms and novice investors.
Bitcoin Profit has spent years developing a portfolio of partner brokers and exchanges. The platform pairs its users using a high-tech algorithm to ensure its clients are matched with a platform that suits their needs.
Most importantly, it's completely free to use. At least, for now, it is. You can register and check it out for yourself to see what all of the fuss is about.
Coinbase
Next up is one of the biggest exchanges worldwide with a formidable name: Coinbase. One of the main reasons for Coinbase's popularity is that its users can deposit USD onto the platform directly.
Whatever your experience level, Coinbase can be a good place to start investing in crypto due to its beginner-friendly trading tools and the wide portfolio of cryptocurrencies you can buy, trade, and sell.
Gemini
Gemini hit the scene back when crypto was still in its infant stages. Since then, it's been rising through the ranks to become one of the most well-known names in the world of crypto exchanges. The platform has provided countless people with the opportunity to invest in crypto.
In 2022, it became one of the world's biggest cryptocurrency exchanges. Furthermore, it boasts an enormous range of digital currencies to buy, trade, and sell.
One of its most popular features is the ability to stake crypto in exchange for rewards. This provides people with the opportunity to earn relatively passive income from their investments.
Uphold
Changing things up a bit is Uphold. Some digital assets can only be traded in certain pairs on the crypto market. This means you're often left with no option but to go back to other cryptocurrencies to exchange another constantly.
Uphold has overhauled this inconvenient process. This easy-to-use crypto exchange lets you trade a huge range of different digital currencies using one straightforward account.
Binance
Another big name in the world of crypto exchanges is Binance. This major platform has been serving crypto investors worldwide for several years and even comes with its one native token called BNB.
There's an incredible range of digital assets to buy, trade, and sell on Binance. It also comes with a high-tech mobile app to keep track of your trading journey on the move.
However, for U.S.-based users, the version of Binance in the United States has a far smaller portfolio of digital currencies to invest in when compared to the European version of Binance. As a result, it may be better to consider other exchanges if you're based in the U.S.
Kraken
Kraken has been around since the start of cryptocurrency. The company has grown enormously and become as formidable as the mythical Kraken itself. It's one of the world's biggest crypto exchanges with a huge portfolio of digital currencies to trade.
Bitstamp
Bitstamp is a staple exchange for crypto traders worldwide. It is a fitting platform for new and experienced investors to build up their portfolios. In fact, the exchange offers more than 70 different types of decentralized coins and tokens.
Among its many popular features are its ability to keep up to speed with your investing journey through a handy mobile trading app. What's more, the platform even provides users with the option to directly purchase digital assets using a credit or debit card.
Crypto.com
Crypto.com is one of the newer crypto exchanges on the scene. However, its user base is booming for several reasons. These include being highly secure, offering a flawless signup process, and attractive crypto debit cards that allow users to spend and earn crypto rewards.
With almost 100 crypto assets to buy, trade, and sell, this is a platform that is not short of variety. Users can also flawlessly stake their cryptocurrencies in exchange for passive income through stalking rewards.
Despite these benefits, the biggest downside with Crypto.com is that it's not available on desktop. This means users can only access their accounts through the mobile trading app. So it may not be the best option for those who like to trade on their computer.
eToro
Even if you're completely new to the crypto industry, you've probably heard of the name eToro. The platform is a popular investing tool for traditional stocks and shares. But recently, it has made a formidable name for itself in the world of crypto trading.
Whilst it's more of a brokerage than an exchange, it's impossible to skip this powerful trading platform and the opportunities it can offer investors. It's beginner-friendly, has many cryptocurrencies to invest in, and is a secure platform.
Bitcoin Up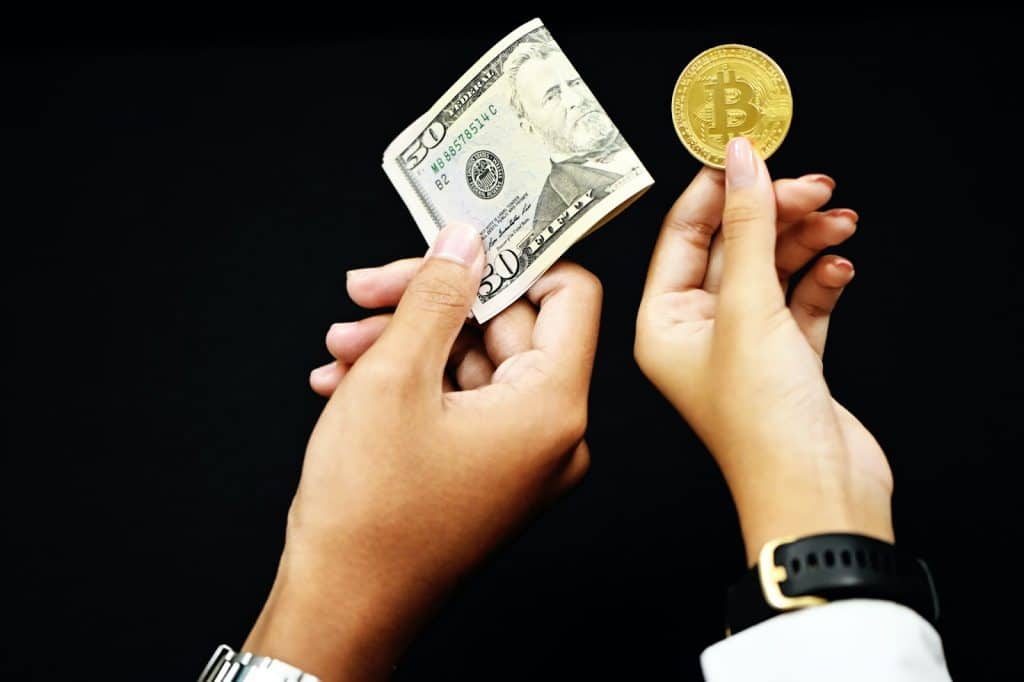 Lastly, we have Bitcoin Up. Offering low minimum deposits and flawless training tools, this is an inherently beginner-friendly platform that can connect its clients with some of the most top-tier crypto brokerages in the world.
The Bitcoin Up platform works in a matter of seconds. It connects users to brokers based on predefined trading goals, experience levels, and desired cryptocurrencies. Overall, this platform can save its users an abundance of time, money, and stress.
Bitcoin Up has been making waves amongst the crypto community; see why for yourself here!
To Summarise, 2022 is a Good Time to Get Involved in Crypto!
At last, we reach the end of this cutting-edge guide to the top ten unmissable crypto platforms for December 2022. In conclusion? There has rarely been a year as positive as 2022 to get involved in crypto trading.
From Kraken and Bitcoin Profit to Bitcoin Up and eToro, this article has explored ten of the best crypto platforms today based on their effectiveness, security, and range of cryptocurrencies.
If you decide to start trading through one of these crypto platforms, we wish you the best of luck and a profitable venture. But remember, nothing is guaranteed in the world of crypto. As such, always trade responsibly.
The crypto market is a volatile space. Prices can rise and fall at a moment's notice. This guide is not to be treated as investment advice, and the crypto platforms listed here are not guaranteed to be profitable.