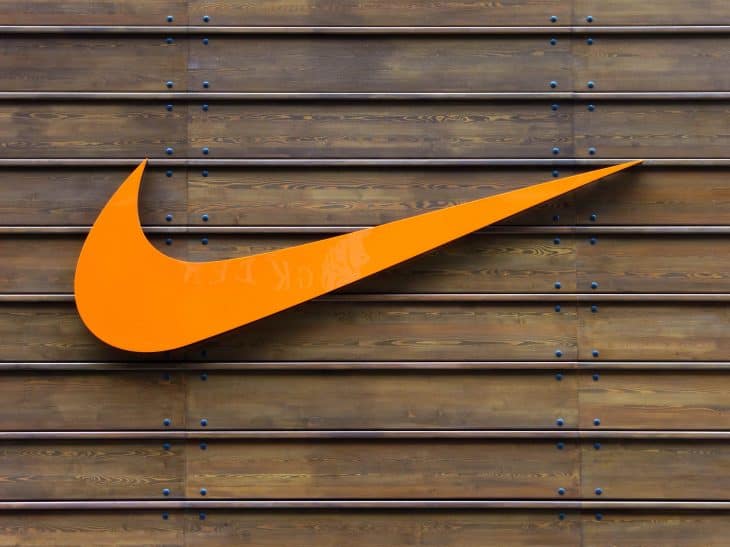 Who doesn't know Nike? It is only one of the biggest and most famous shoe companies in the world. So famous that people would recognize the brand even with logo seen from a distance. Learn more about this corporate giant with these 50 facts about Nike.
Quick Facts
Essential Facts
Interesting Facts
Nike makes around $37 billion per year.
An estimated 77,000 people work for Nike around the world.
The company has an estimated 700 shops around the world.
With an estimated value of $32 billion, Nike is the world's most valuable sports company.
Nike currently holds the 89th spot on the Fortune 500 list of companies.
On its founding in 1964, the company is originally called Blue Ribbon Sports.
Phil Knight and Bill Bowerman founded the company in Eugene City, Oregon, USA.
In its first year alone, the company sold 1,300 shoes, made by its Japanese partner, Onitsuka Tiger.
The company opened its first retail store in 1966, in Santa Monica in California.
The company later renamed itself Nike in 1971, after their partnership with Onitsuka Tiger ended.
Nike gained 50% of the US shoe market by 1980.
The company first used its famous slogan of "Just Do It" in 1988.
The company opened its World Headquarters in 1990.
Phil Knight retired from Nike's leadership in 2015.
In 2019, the company stopped selling its products on Amazon.
Nike owns only a single subsidiary company, Converse Inc.
The company has a place in the Dow Jones Industrial Average.
It also has 45 different offices around the world.
Nike is a part of American youth culture since the 1980s.
The 2010s have seen a boost in Nike sales out of nostalgia for the 1990s.
Nike first adopted its trademarked Swoosh logo in 1971.
One of Phil Knight's students from when he taught at Portland State University, Carolyn Davidson, designed the logo. She did so with a theme of motion in mind, as shown in both the logo's name and appearance. Originally, the Swoosh had an orange and white color theme, but recent years have seen it changed to a solid black color theme instead.
Similarly, the Swoosh originally always came with the Nike name but has appeared solely by itself in recent years. Ironically, when the company first used the logo, Phil Knight had some doubts about it but predicted he would grow attached to the logo in the end.
Nike's motto of "Just Do It" (JDI) has a dark origin.
The world-famous tagline of the brand could be traced back to the last words of condemned murderer Gary Gilmore. He said "Let's do it." before his execution by firing squad in 1977, and became the first criminal executed in the USA after the death penalty's reinstatement in 1976. This caused quite a stir in the USA at the time, which contributed to the Wieden+Kennedy advertising agency rephrasing his last words as part of an ad campaign for Nike in 1988.
The JDI campaign proved enormously successful, with Nike's shares in the US sports shoe market rising from 18% to 43% in the next ten years. This led to JDI permanently becoming the company's motto from that point onward.
Nike attracted controversy in recent years.
The controversy stemmed from Nike's partnership with former NFL player and civil rights activist Colin Kaepernick in 2018. Kaepernick gained nationwide attention for kneeling during performances of the US National Anthem during the football season in 2016. He did so in protest against police brutality and racism in the USA. This led to the loss of his NFL contract after the season, leading to Kaepernick devoting himself to activism.
Nike's partnership with him outraged conservatives in the USA, many of whom took to social media to call for boycotts against Nike. Other conservatives even completely abandoned the brand and burned Nike products in protest.
Nike once had many different subsidiaries.
Cole Haan made up their first subsidiary, purchased by Nike in 1988, with Bauer Hockey following in 1994. Then in 2002, the company bought Hurley International, followed by Converse in 2003, and Starter in 2004.
In 2007, Nike bought Umbro, only to ironically change its policy and start selling its subsidiaries to focus the company's business lines. Nike sold Starter in that same year, followed by Bauer Hockey in 2008, and then Umbro itself in 2012. Nike then sold Cole Haan in 2013, with only Converse remaining as Nike's sole subsidiary by 2020. In 2021, Nike bought Datalogue as part of an investment into AI technology and next-generation online marketing.
The Nike Air Max makes up one of Nike's earlier shoe lines.
Developed by Tinker Hatfield, Nike introduced the Nike Air Max in 1987. It takes its name from pressurized air pockets built into the shoe's midsole, called airbags or air units. These pockets also remain visible from the outside, as part of the shoe's aesthetic design. Supposedly, these pockets provide additional cushioning while also reducing weight, but some experts have contested this.
However, whether or not the air pockets work as claimed has proven an irrelevant question, as the shoe's design remains popular among both everyday customers and various collectors to this day. In particular, the Nike Air Max has become a staple of the hip hop and gabber subcultures.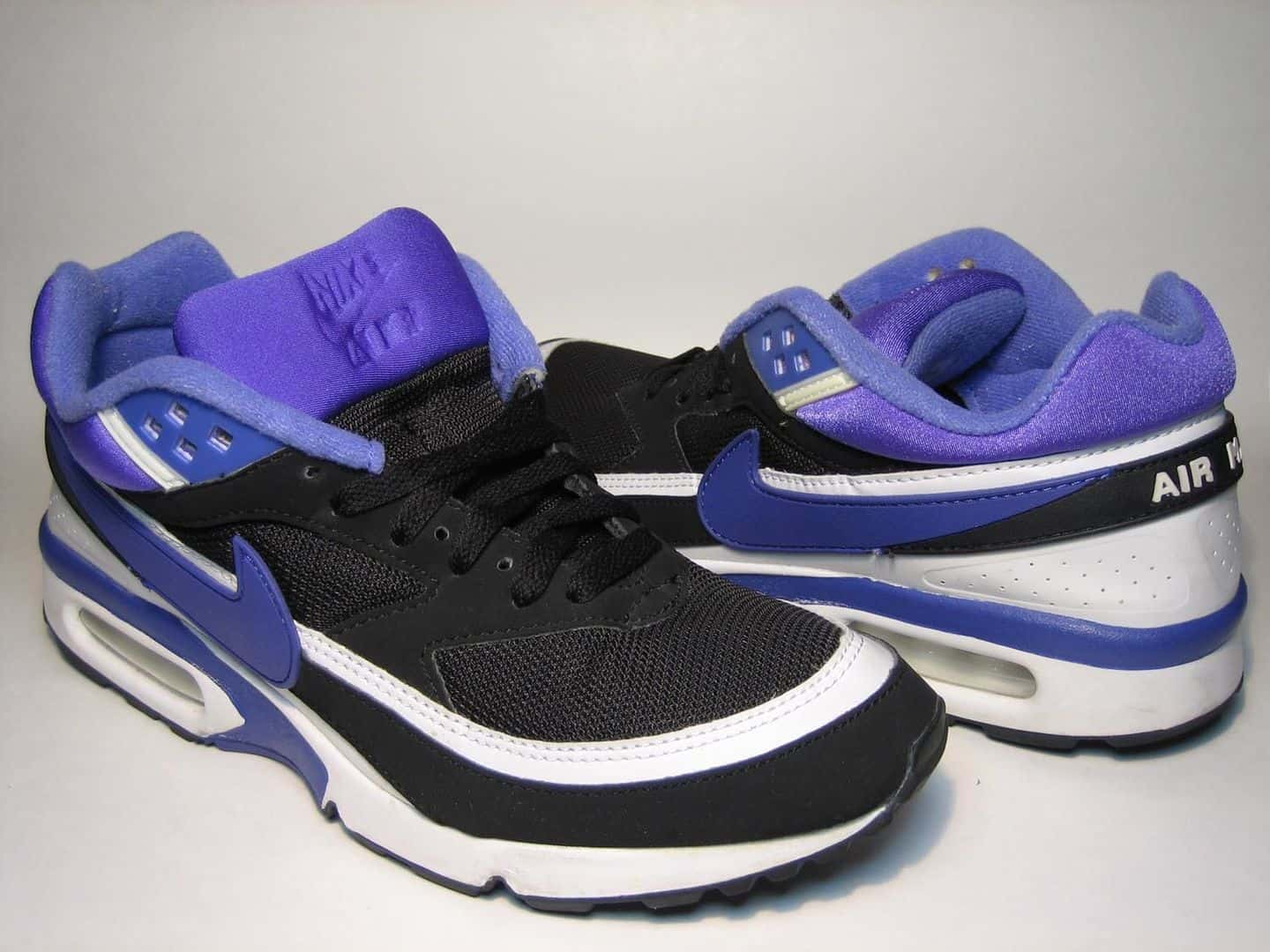 The Nike Air Max had several versions over the years.
There's the original Nike Air Max 1, of course, which has seen several retro releases every few years, most recently in 2018 and 2019. Nike released its first variant in 1981, the Air Max Light, which used EVA foam instead of polyurethane for even lighter weight. Then there comes the Air Max III, released in 1990. It was renamed the Air Max 90 after its re-release in 2000.
Other variants released in the 1990s featured various innovations, such as new materials like synthetic felt and leather, as well as additional or even angled air pockets. The Air Max 97, released in 1997, also became infamous for the craze it started in Japan, with people getting robbed in the street for their shoes.
The year 2006 saw the first new variant of the Nike Air Max in eight years with the Air Max 360, which featured air pockets across the whole sole. Another gap of 11 years followed before Nike released another version in 2017, the Air VaporMax, which featured no foam or rubber whatsoever. Instead, air pockets provide all the cushioning for the shoe. As of 2021, the Air Max 720 makes up the latest variant, first released in 2019, and the tallest of them all, at 38 mm.
Nike began branching out to non-footwear products in the 1980s.
These included baseball caps, shell suits, and tracksuits, which together with the popular Nike Air Max helped make Nike an icon of American youth culture. Nike capitalized on this development with its Quickstrikes program. This involved limited production of various sneakers and even prototypes, some of which became released early in certain regions. This, in turn, made them very attractive both to collectors as well to teenagers in the sneakerhead subculture.
Nike's successes would continue past the decade and be adopted by preppy and popular cliques of American and European teenagers in the 1990s and even the 2000s.
Nike SB makes up a product line specifically for skateboarding.
Nike first attempted to access the skateboarding market in 1997 but found itself outcompeted by established companies like DC and Globe. The company persisted, however, and in 2000 released the new SB line of products. It started with the Nike SB Dunk Low, featuring a padded tongue and collar, as well as Zoom Air insoles. Nike further boosted its sales with variants released soon after, such as the SB Angus.
In 2004, the company formed partnerships with professional skateboarders like Paul Rodriguez and Lewis Marnell. Together with the new Nike Dunk SB series released that year, Nike finally properly competed for customers in the skateboarding market.
Among Nike's newer products is the Nike Vaporfly.
First released in 2017, the Nike Vaporfly features a new synthetic material called Pebax. Originally used for airplane insulation, when used on shoes as ZoomX, Pebax provides improved cushioning and flexibility for greatly reduced weight.
Its other features also include a carbon fiber plate that runs the length of the entire shoe. These features meant that the Nike Vaporfly actually cut its users' runtimes by as much as 4%. This made the Nike Vaporfly very popular among customers, with Nike quickly releasing a new variant called the Nike ZoomX Vaporfly NEXT%. Its features include a new synthetic material called VaporWeave, with Nike marketing the variant as the fastest shoe they've ever made.
There's also the Chuck Taylor All-Star Modern.
It makes up one of Nike's most popular products, but ironically isn't an original design of theirs. In fact, they even market it through their subsidiary Converse, which designed the Chuck Taylor All-Stars in the early 20th century. It takes its name from Chuck Taylor, a semi-professional basketball player from the 1910s, who turned into a salesman in the 1920s. He also provided input on the shoe's design, which has remained unchanged over the decades.
Production and sale of the shoes continued even after Nike acquired Converse in 2003. Nike contributed to the shoe's evolution with a new variant released in 2017, the Chuck Taylor II. The Chuck Taylor II features new materials such as EVA foam, as well as a Lunarlon insole while retaining the Chuck Taylor All-Stars' classic design.
In 2019, a pair of Nike running shoes was sold at a Sotheby's auction.
Specifically, a pair of Moon Shoes was designed by Bill Bowerman for athletes participating in the 1972 Olympics. The Canadian investor and car collector Miles Nadal won the auction, buying the shoes for the price of $437,500. This, in addition to another $850,000 Nadal used to buy another 99 pairs of rare, collector shoe pairs.
This made the Moon Shoes the most expensive shoes to ever get sold, a record previously held by a pair of Converse shoes in 2017. The said pair of shoes once belonged to Michael Jordan, who wore them during the basketball finals of the 1984 Olympics and sold for $190,373.
There's also the limited release Nike Mag.
First released in 2011, the Nike Mag featured self-lacing technology meant to replicate futuristic shoes that appeared in the 1989 film Back to the Future II. The delicate nature of the technology made the Nike Mag unsuitable for heavy activity. Nike even warns buyers not to use the shoes for recreation, or risk damaging if not outright destroying them.
That said, the shoes attracted plenty of collectors, the only ones who could afford the shoes, which proved so expensive they only sold at auctions. Nike produced 1,510 pairs for the 2011 release and another 89 pairs for the second release in 2016.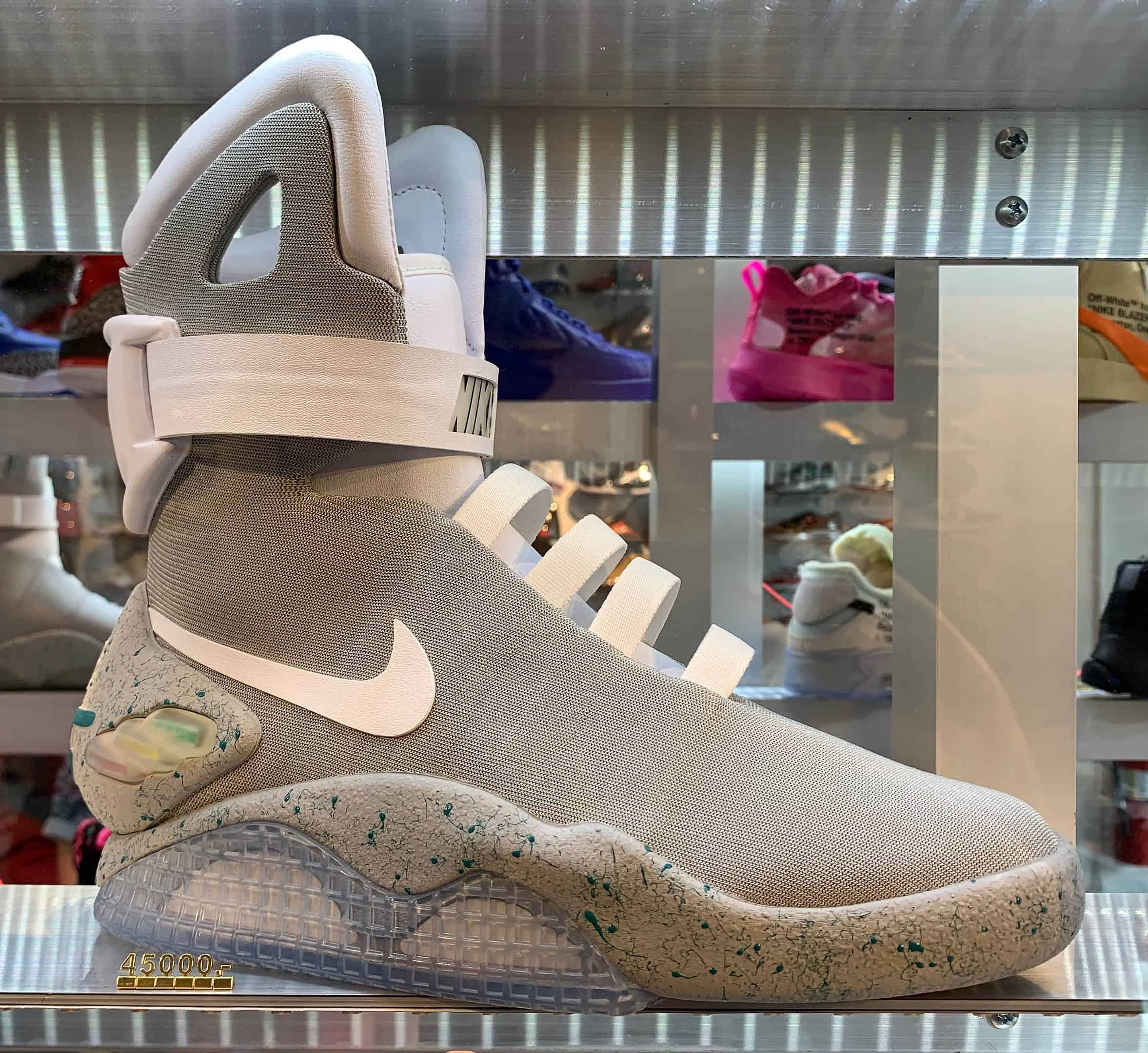 Nike offers an athletic training program.
Specifically, the SPARQ which stands for "Speed, Power, Agility, Reaction, and Quickness". SPARQ started as a company of its own, launched in the USA in 2004, only to get bought by Nike in 2009. Nike reorganized the company, integrating it as a program instead of as a subsidiary company.
In addition to selling training equipment, the SPARQ Program offers training videos for athletes. However, it has no actual training facilities of its own, nor does it have any specific training method. That said, it does have an estimated 750 SPARQ-certified trainers across the USA. It also has a rating system for participants, with an estimated 44,000 athletes today having SPARQ ratings.
Nike attracted controversy in the 1990s for its use of sweatshops.
Sweatshops refer to workplaces with minimal if not complete lack of labor regulation. They tend to have overcrowded conditions with poor ventilation, bad lighting, while workers work for minimum or even below minimum wage. Sweatshops also tend to make use of child labor, who often work with no breaks. Such places disappeared in the First World in the mid-20th century but remain commonplace in the Third World. This became a problem for Nike, which has outsourced much of its manufacturing to Third World countries like China, Indonesia, Mexico, and Vietnam, among others.
In the 1990s, labor groups exposed Nike's sale of products produced in sweatshops in those countries. This led to massive media criticism, marked by documentaries by Michael Moore, as well as the book No Logo by Naomi Khan. Anti-globalization groups have also added their condemnation, forcing Nike to take action. However, as late as 2011, labor groups have accused Nike of continuing to operate sweatshops in countries like Indonesia.
Nike's World Headquarters faced legal troubles in the early 2000s.
These legal troubles resulted from the complex's location, specifically Oregon's unincorporated Washington County. At the same time, though, the complex also stands surrounded by Beaverton City. This led the city government to try and take over the land in 2005, which, in turn, led to legal action by Nike. The Oregon state legislature responded by passing a bill that barred the city from doing so for the next 35 years.
Today, the company plans to further expand the complex, and even to add solar power technology. The complex also found itself affected by the ongoing COVID-19 pandemic, regularly finding itself closed for disinfection purposes.
Nike was mentioned in the 2017 Paradise Papers.
The Paradise Papers refers to a set of online documents over offshore investments that got leaked in 2017. In particular, they named various companies and individuals who used offshore companies as a way to avoid paying taxes.
According to the leak, Nike used a Bermudan company to hold various assets, such as their Swoosh logo. In turn, this meant royalties that ought to get paid for their European branch instead got transferred to an account in tax-free Bermuda. This forced the company to transfer the assets to a Dutch company to avoid having to face tax evasion charges in court.
In 2019, the company faced criticism over an Independence Day version of the Air Max 1.
Nike called it the Air Max 1 Quick Strike Fourth of July, which featured the Betsy Ross flag on its exterior. However, the company withdrew the shoe after Colin Kaepernick and other activists branded the design as racist. This came from the fact that while the flag itself has no original association with white supremacy, it has since become widely used by the hard-right.
Nike's withdrawal of the shoe caused criticism from conservative politicians both from outside and inside the Republican Party. Ironically, despite Colin Kapernick and other activists' concerns, the Betty Ross flag itself has yet to get added to any official list of hate symbols maintained by various watchdog groups.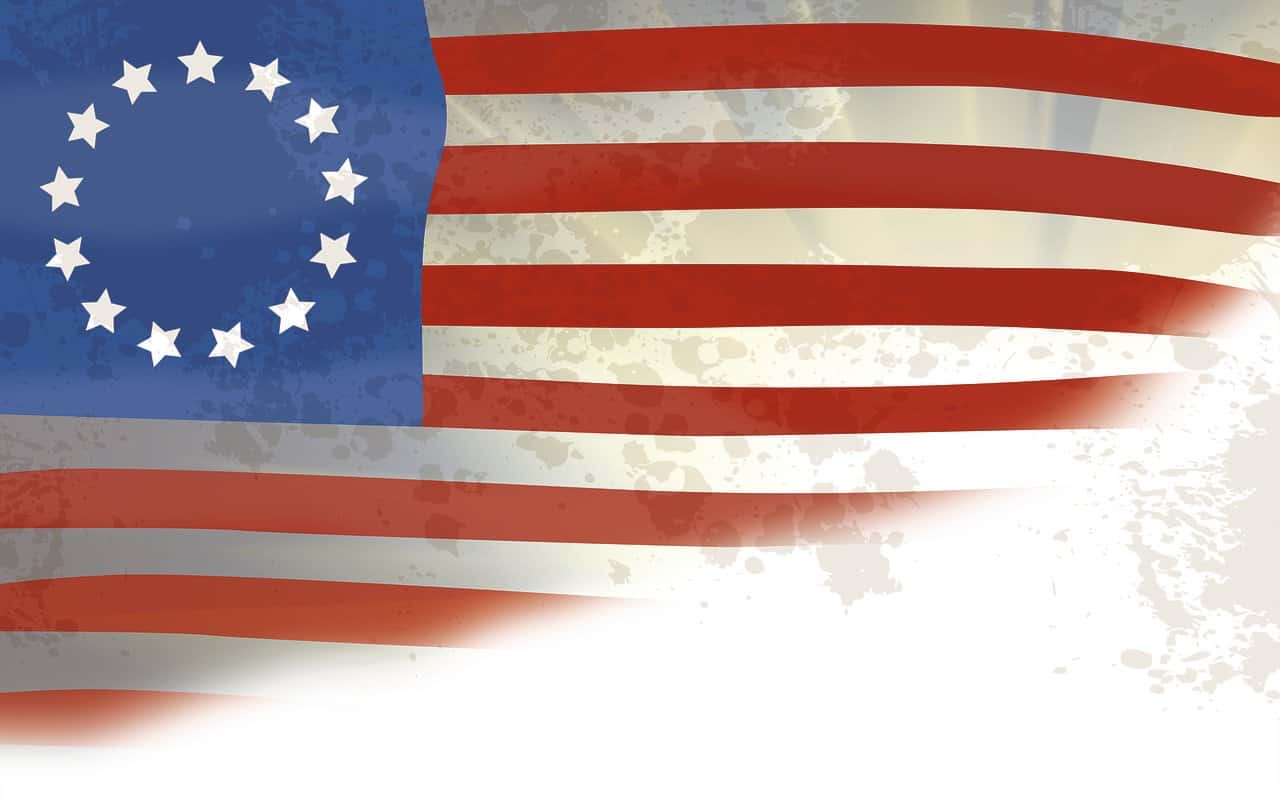 They also faced criticism for their actions during the Hong Kong Democracy Protests.
Specifically, Houston Rockets General Manager Daryl Morey publicly expressed support for the Hong Kong protesters in October 2019. This led to widespread anger on Chinese social media, with Chinese netizens calling for a boycott against not just the Houston Rockets or even the NBA, but any company that did business with them. In turn, this led to Nike withdrawing any of their products associated with the Houston Rockets from their Chinese branches.
Ironically, this led Nike to get criticized by the public, social media, and even politicians on both the left and the right for appeasing the Chinese Communist Party. Even then US Vice President Mike Pence outright accused Nike of passively acting against free speech, and of hypocrisy when championing social causes while also supporting dictatorial regimes overseas.
The Nike Vaporfly has faced scrutiny for its use in the 2020 Tokyo Olympics.
We already mentioned how the shoe allows its users to cut their run times by as much as 4%. Other research also points to how the shoes' design also allows their users to reduce the soreness their legs develop from running for too long.
This led to criticism in the lead-up to the 2020 Olympics, with an investigation held from 2017 to 2018. Critics claimed that the Nike Vaporfly gave its users an unfair advantage against other athletes. They even described it as a form of mechanical doping, and while the use of the Nike Vaporfly wasn't actually banned, several new regulations resulted to preempt future abuse. These included a ban on shoes with a sole thickness greater than 40 mm, as well as limiting any rigid internal plating to only one per shoe.
Rapper Lil Nas X sparked controversy with Nike in March 2021.
Specifically, Lil Nas X's partnership with the New York art collective MSCHF to design a custom pair of the Air Max 97. They called it the Satan Shoes, featuring a red and black color theme, as well as bronze pentagrams. The shoes also quoted the Bible's Gospel of Luke, Chapter 10 Verse 18, with the designers claiming they included blood in its design.
They also courted further controversy by producing only 666 pairs, which they then offered for $1,018 per pair. Nike immediately disavowed any involvement in the affair and charged Lil Nax X and MSCHF with copyright violations. This eventually led a federal judge to order a stop to any sales of the shoes until a court could finish examining the case.
Nike also once sparked controversy with the Beatles.
This took place in 1987 when Nike used the Beatles' song "Revolution" in a commercial. They did so without the permission of the Beatles' recording company, Apple Records. They did, however, have the permission of Capitol Records Inc. which held the distribution rights for the Beatles in North America.
This led to a lawsuit from Apple Records, with Nike defending their use of the song based on the rights of Capitol Records Inc. Capitol Records Inc also added that Yoko Ono, a shareholder in Apple Records had supported and even encouraged the use of the song. Nike and Apple Records eventually settled out of court, with Nike pulling the commercial in 1988.
Another controversy between Nike and celebrities involved the band Minor Threat.
This took place in 2005 when Nike used images and text from Minor Threat's 1981 Minor Threat album in commercials for Nike Skateboarding. Minor Threat had already disbanded by then, but their frontman Ian MacKaye criticized Nike regardless.
Nike Skateboarding quickly made a public apology and admitted they'd already started removing the offending commercials. They also claimed that Nike had not officially sanctioned the commercials or even designed them. Instead, individual skateboarders and even Minor Threat fans made the commercials on their own. Nike and Minor Threat ultimately settled the controversy before any charges could go to court.
The Nike 6.0 ad campaign also caused controversy in 2011.
The controversy resulted from a line of Nike shirts printed with words like "Dope", "Get High", and "Ride Pipe", words that also double as slang for drug use and intoxication. This led to public criticism from Boston Mayor Thomas Menino, who accused Nike of openly condoning and pushing drug abuse.
He also pointed that the shirts often found themselves openly displayed in storefronts, where anyone could see them. Nike eventually made a public apology and made it clear they did not support much less encourage drug abuse. The company eventually pulled the shirt line and decided against replacing it.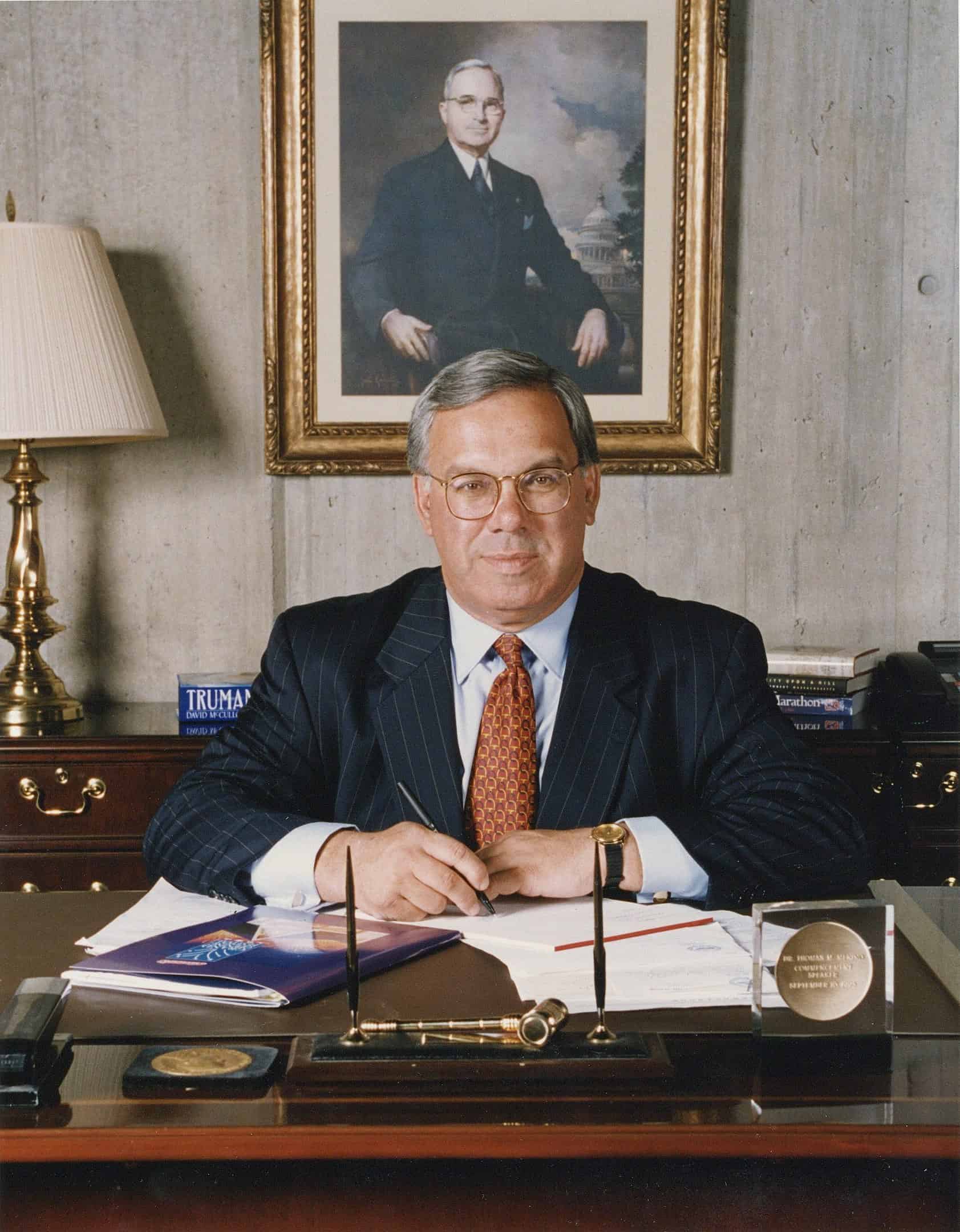 Nike has sponsored various athletes over the years.
Tiger Woods makes up Nike's most loyal sponsor, with the company preserving their relationship even with Wood's various controversies. More infamously, Nike also once sponsored South African athlete Oscar Pistorius. However, the company ended its sponsorship in 2013 after Pistorius' conviction for premeditated murder.
Romanian tennis player Ilie Nastase became the first athlete ever sponsored by Nike in the 1970s. Nike has sponsored other tennis players over the decades, such as Roger Federer, Serena Williams, and Maria Sharapova.
The company also sponsors entire sports teams, such as FC Barcelona, Liverpool FC, and many more. Michael Jordan probably makes up Nike's most famous sponsor. Nike and Jordan have worked together since 1984.
Nike replaced Adidas as the NBA's uniform sponsor in 2015.
They did so as part of an eight-year contract, with all NBA players required to wear uniforms with the Nike logo from 2017 onward. The Charlotte Hornets have an exception, however, thanks to Michael Jordan owning the team. The Hornets continued to use Jordan's Jumpman line of merchandise, which is produced under contract with Nike.
Various NBA players have also made their private contracts with Nike, such as LeBron James. James even described all NBA players as witnesses to the contract with Nike. Other NBA players with private contracts with Nike include Kobe Bryant, Vince Carter, and Kevin Durant.
Nike maintains ties with the University of Oregon.
Said ties go back to the company's founder and former CEO Phil Knight, who used to compete for the university. For one thing, Nike designs the uniforms used by the university's football team, with unique designs provided for every game day. Tinker Hatfield, designer of the Air Jordans III to XV, leads the teams behind the uniforms. He redesigned the university's logo in 2011, in addition to various other projects for the university. Nike also donated an estimated $14 million to the university to expand the university's track and field venue, Hayward Field, in 2017.
Nike launched the Breaking2 project in 2016.
They announced the project in November of 2016, with Nike holding a marathon event aimed at breaking the two-hour barrier. Three veteran athletes from Africa took part in the event, which include Eliud Kipchoge from Kenya, Lelisa Desisa from Ethiopia, and Zersenay Tadese from Eritrea.
The marathon itself took place in May 2017, at the Formula One racetrack in Italy's Autodromo Nazionale Monza. Eliud Kipchoge ultimately won the event, with a time of two hours and 25 seconds.
Nike also maintains various outreach programs.
Starting in 2012, Nike has worked as part of the Product Red campaign, which aims to stop the spread of AIDS from mothers to their children. Their partners include American Express, the skateboard company Girl, and even Nike's subsidiary, Converse.
In addition to raising awareness, the campaign collects and distributes funds for educational and medical purposes in places with high AIDS infection rates. Aside from Product Red, Nike also has a community ambassador program, where employees go out to provide outreach to their community. Currently, an estimated 4,000 employees from Nike branches worldwide have participated in the program.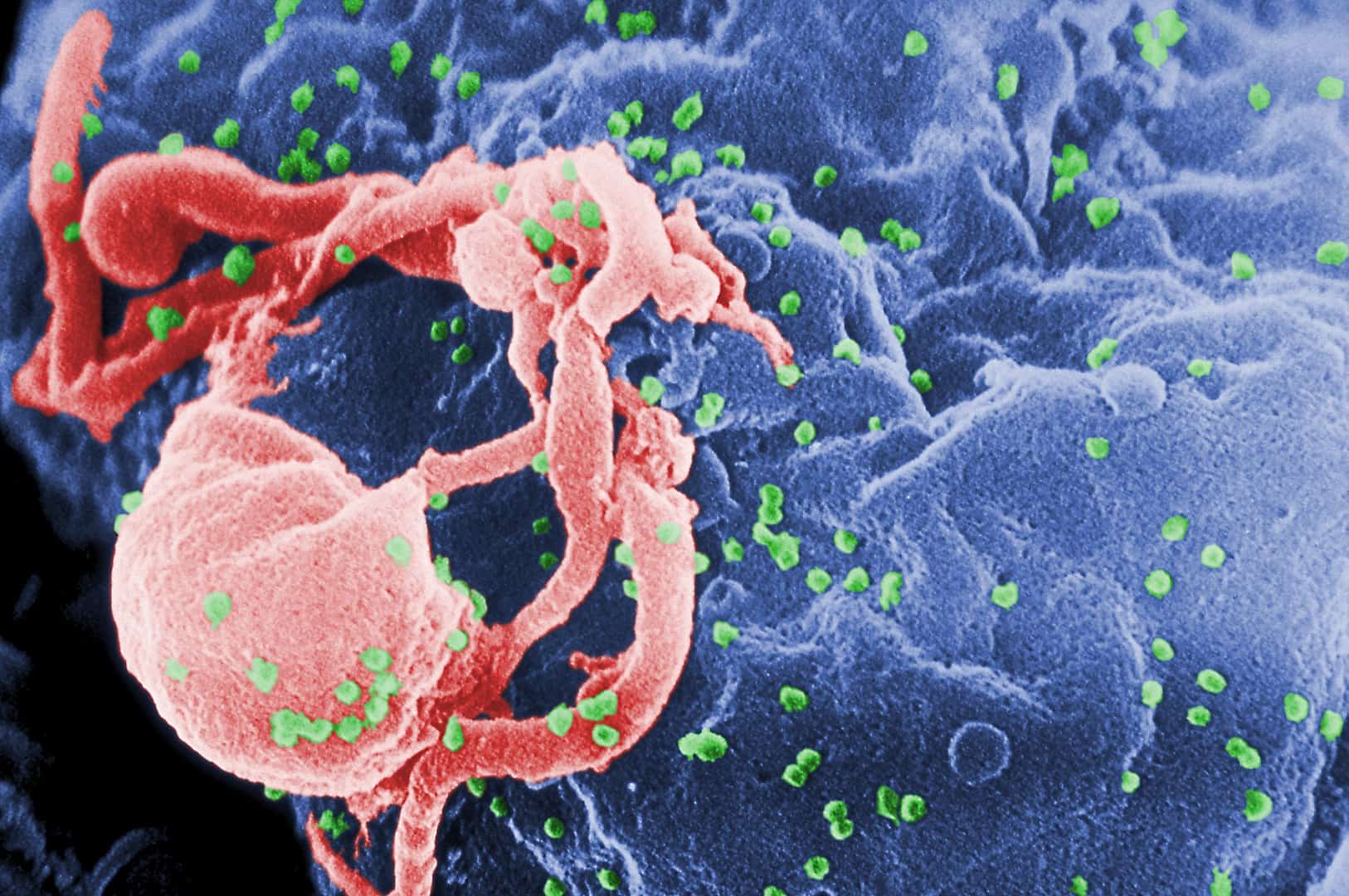 Nike has a generally green reputation when it comes to the environment.
The company has supported recycling as far back as 1993 and even has its own recycling initiative. Called Reuse-A-Shoe, it involves the collection of old shoes taken apart for their raw materials. These materials are reused for basketball courts, playgrounds, and even running tracks.
In 2007, the company was ranked among the top three greenest companies in the world. In particular, the Nike Grind program, which aimed to remove any byproducts and waste from shoe production, received praise. The company experimented with making shoes from recycled materials in 2008, but this has yet to show serious promise.
Greenpeace, however, has raised some concerns about Nike's operations.
This took place in 2011, over one of Nike's suppliers in China, the Youngor Group. According to Greenpeace, a textile factory owned by the Youngor Group regularly contributed to water pollution on the Yangtze River. This led Nike and several other companies to pledge to stop using polluting processes by 2020.
However, in 2016, Greenpeace accused Nike of failing to take responsibility for its partners polluting the environment. Not only that, but the company hasn't actually made any effort to push its partners to act more responsibly towards the environment. They also accuse Nike of continuing to use perfluorinated compounds (PFCs) in its manufacturing processes.