Nature Facts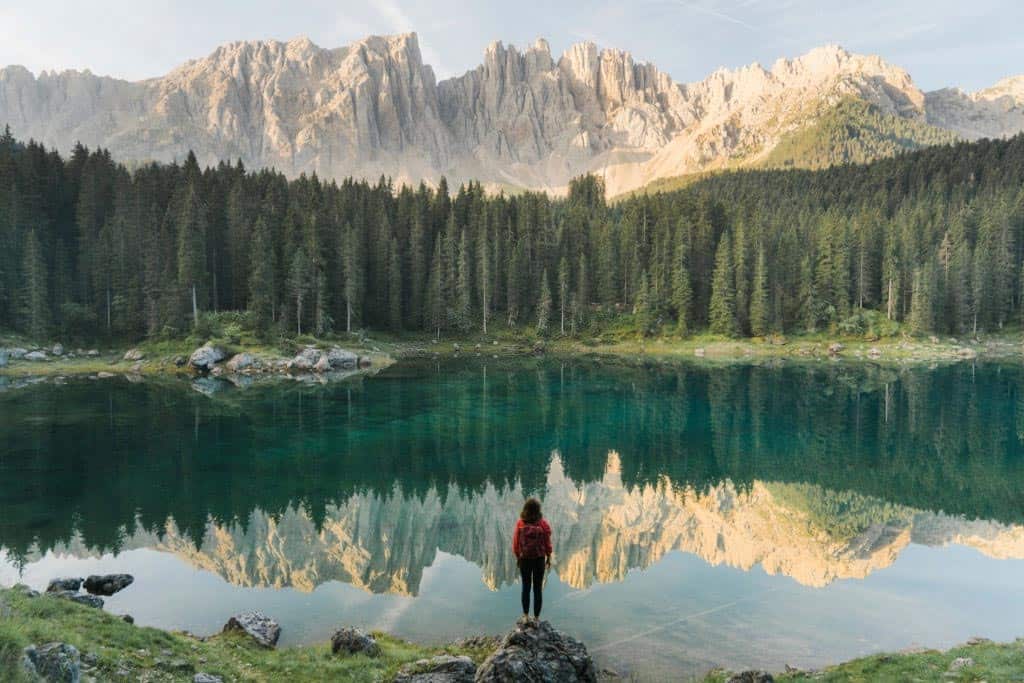 Discover the wonders of your surroundings with these nature facts. These facts will help you realize why we need to do our best to preserve what is around us.
A tiger's skin has stripes. 

Glass is neither a solid nor liquid.

An inch of rain is equivalent to about 10-15 inches of snow.

The rock hyrax is related to the elephant.

The hump of a camel is made up of fat. 
To avoid mating, female dragonflies will pretend to be dead. 

The only venomous primate is the slow lorises.

Greenland sharks are 21 feet long. 

Different planets have their unique sound. 

Diamonds and pencils are made from the same material. 

It takes Venus 243 Earth days to complete a single rotation. 

Frogs absorb water through their skin.

The dinosaur plant can survive extreme cases of dehydration. 

8 different muscles make up the human tongue.

A hurricane can produce the same energy as 10,000 nuclear bombs. 
Most frogs can jump up to 20 times its height. 
The biggest frog in the world is the goliath frog found in West Africa. Their bodies can grow up to a foot long. On average, a frog can jump 130 inches high in one leap.
Slow lorises are only found in Southeast Asia.
They are also highly venomous. One bite from these creatures can be painful and lethal. Their venomous trait is said to have evolved to mimic the spectacled cobras.
The Iberian ribbed newt turns its bones into weapons.
This particular amphibian has one of the most disturbing defense mechanisms on the animal planet. The Iberian ribbed newt will push out its bones until it pierces through its body to protect itself from predators. Its bones then act as a poisonous barb that keeps its enemies away.
Tigers are the most vengeful animals on the planet. 
Research has found that tigers will seek vengeance on those that have wronged them. One situation was stated wherein a tiger held onto this grudge for over 48 hours before attacking and killing hunters that tried to kill it.
The diet of the Yellowstone bears consists of a large portion of moths.
In a day, the Yellowstone bear will consume an average of 40,000 moths a day. At this rate, scientists state that the bear can consume around one-third of its yearly energy requirements in just a month. Here are some more nature facts. These moths are also high in fat and are energy-dense. 
You can boil and freeze liquids at the same time.
The boiling and freezing points of water both depend on pressure. Pressure can be adjusted to make the boiling and freezing point the same. This can be achieved by setting it at the triple point of water or 273.16K.
Black holes are not black.
Black holes exist due to the forces of gravity and because the speed of light is not infinite. This phenomenon appears black due to the particle horizons and the material that is attracted by it.
The sloth only poops once a week.
Sloths need to climb down their trees once a week to poop. However, when they do go down, it makes them more susceptible to predators.
The human femur is stronger than concrete. 
The femur is made up of human bone tissue that is incredibly strong. One cubic inch of a bone also has four times the strength of the same size unit of concrete.  How's that for amazing nature facts?
Manatees can control their buoyancy by farting.
Their buoyancy is controlled by discontinuous fart cycles. Manatees can also control and regulate the distribution of their intestinal gases. When they want to sink, they contain the gas and when they want to rise the gases are released.
Only around 200 plant types are eaten by humans. 
Here are some fun nature facts that talk about our diets. Humans eat three main crops including rice, wheat, and maize. Out of all plant types, we consume these the most for over thousands of years.
A frog's gender can be determined by its ears. 
Frog ears can be spotted right behind their eyes. For males, the disk-like organ near its ears is larger than that of the females. Their ears are also called the tympanum.
The poop of a baby guinea pig resembles popcorn.
When a guinea pig is excited and happy it will jump around while pooping. Because of this action, it has been dubbed as popcorning. These creatures may also spontaneously popcorn repeatedly.
The biggest volcano in the solar system is on Mars.
This volcano on Mars is named Olympus Mons. This volcano is about 3 times the size of Mt. Everest and towers 26 km high. This volcano is located in the Tharsis region along with 3 other large volcanoes.
An owl does not have eyeballs.
The eyes of an owl are long and tube-like. Because of this shape, they are unable to turn or move their eyes. Instead, they can turn their heads up to 270 degrees to gain vision around their surroundings. Now that's some cool owl facts.
Acacia trees can warn each other of danger. 
If you didn't know, acacia trees have a unique defense system that allows them to better survive. When herbivore animals approach it, it naturally increases tannin production to its leaves that are toxic to them. This tree also emits ethylene gas that can travel through the air and reaches other nearby trees so it warns them as well.
Metal can weld by itself when in space. 
This is mainly due to the absence of oxygen in space. Metal fuses more easily because the surface of the metal is not oxidized.
Baby giraffes often use their butts as pillows.
Often giraffes will sleep curled up to do so. Giraffes are also one of the few animals known to suffer from insomnia.
The corpse flower has over 28 different varieties. 
All of these variants can be found within Southeast Asia. More specifically, these variants can be found in Malaysia, Thailand, and the Philippines. The corpse flower is also known as the Rafflesia.
Frogs shed their skin. 
Like most animals, they shed their skin periodically. However, unlike most animals, they push their shedding skin into their mouths and eat it. Some frogs will shed their skin weekly, and some will shed once a day.
The deadliest weather condition is considered heat.
Scientists have discovered that in the past 30 years, the most extreme type of weather condition is heat. However, floods, hurricanes, and storms are considered to be the most destructive form of weather conditions.
Baby elephants suck on their trunks as human babies suck on their thumbs.
This habit provides comfort to the baby elephant when it is not being nursed by its mother. Trunk sucking also helps the baby elephant learn how to use and control its trunk.
Goats have different accents.
A British study found that goats from different areas will have different accents. These accents are also said to change as they grow older and move in different groups.  While it has not been proven if they have their language, goats have been found to understand each other's accents.
More people have been killed by cows rather than by sharks. 
Annually, there are only five deaths caused by sharks. However, cows kill almost four times more the amount every year. Cows kill around 22 people annually.
A fungus that bleeds exists. 
The Hydnellum peckii exudes a thick and dark red sap across its white cap which causes it to look like it's bleeding. The good news is that this fungus is not poisonous. But despite not containing any poison, it has an incredibly bitter taste.