Joe Biden is one of the most experienced leaders in modern America. Despite having served in politics for over 50 years, his career isn't looking to end soon, with the upcoming 2020 US Elections. So here are 40 Joe Biden Facts to tell you all about this admirable man.
Quick Facts
Essential Facts
Interesting Facts
Joe Biden's birthday is November 20, 1942.

He graduated with a Law degree from Syracuse University in 1968.

Joe Biden sought the Democratic Presidential Nomination twice before, in 1988 and 2008.

He was the 47th Vice President of the United States during the years 2009 to 2017.

Joe Biden is a Democratic Presidential Candidate for the 2020 US Elections.
Joe Biden served as a defense attorney from 1968 to 1970, in Wilmington, Delaware.

He entered politics in 1970, as a member of the New Castle County Council.

Joe Biden was first elected to the US Senate in 1972.

He held the position of Chairman of the Senate Committee on the Judiciary from 1987 to 1995.

Joe Biden held the position of Chairman of the Senate Foreign Relations Committee from 2001 to 2003.

He became Barack Obama's Vice Presidential Candidate in 2008 after dropping his presidential candidacy.

Joe Biden resigned his seat as Senator of Delaware in 2009 after becoming Vice President.

He received the Presidential Medal of Freedom in 2017.

Joe Biden also received the Congressional Patriot Award in 2017.

He launched his third presidential campaign on April 25, 2019.
Joe Biden is a Roman Catholic.

He had a stuttering problem as a child.

Joe Biden's son, the late Joseph Biden III, served as Attorney-General of Delaware before his death.

He declined the opportunity to run for president in 2016.

Joe Biden's campaign headquarters for the 2020 US Elections is in Philadelphia, Pennsylvania.
Joe Biden Facts Infographics

Joe Biden married twice in his life.
He married Neilia Biden in 1966 and stayed married to her until her death in 1972. They had 3 children together, Naomi, Robert, and Joseph III. Joe Biden later remarried in 1977, to Jill Biden, who remains his wife to this day. They have 1 child, Ashley.
Joe Biden swore his first oath as a US Senator in a hospital.
His sons Robert and Joseph suffered injuries in the car crash that killed their mother and sister. Joe Biden stayed with them in the hospital, so it was at Joseph's bedside that he swore his oath as Senator of Delaware for the first time in 1973.
He is the longest-serving Senator of Delaware.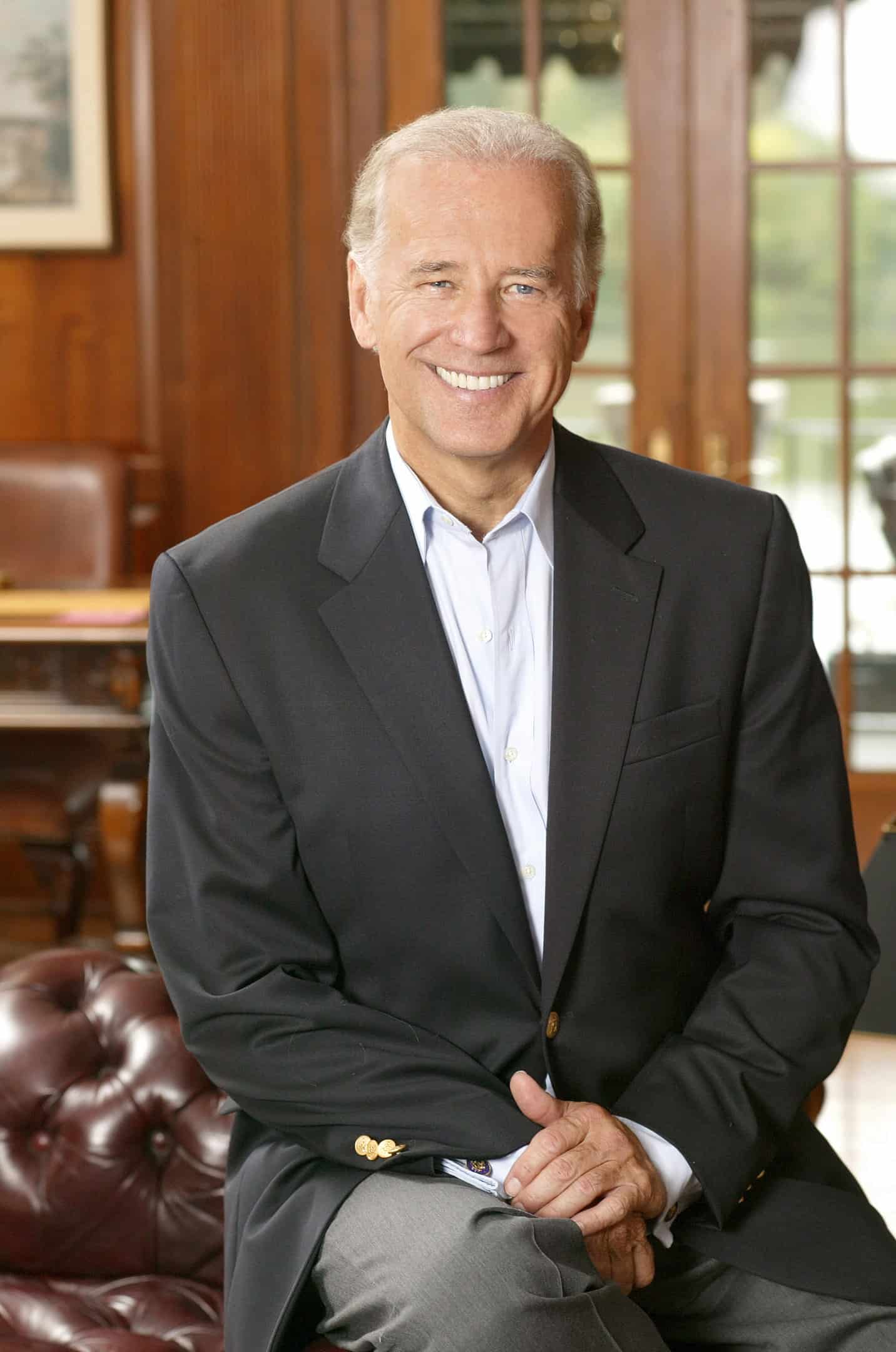 Here's a historic example of Joe Biden Facts. Biden was first elected in 1972, and again 1978. He continued winning reelections in the following terms, in 1984, 1990, 1996, 2002, and finally in 2008. He resigned his 2008 win immediately after, as he'd also won the Vice-Presidential election. By the time he became US Vice President in 2009, he'd been a senator for 36 years.
One of Joe Biden's greatest achievements is the Violence Against Women Act (VAWA).
The VAWA provided over $1 billion in funding to investigate and prosecute violent crimes against women. It also required compensation for victims and established the Office on Violence Against Women under the Department of Justice. Introduced in Congress in 1994, it passed both houses with bipartisan support in the same year, and later signed into law by US President Bill Clinton.
Joe Biden started out in favor of the Iraq War.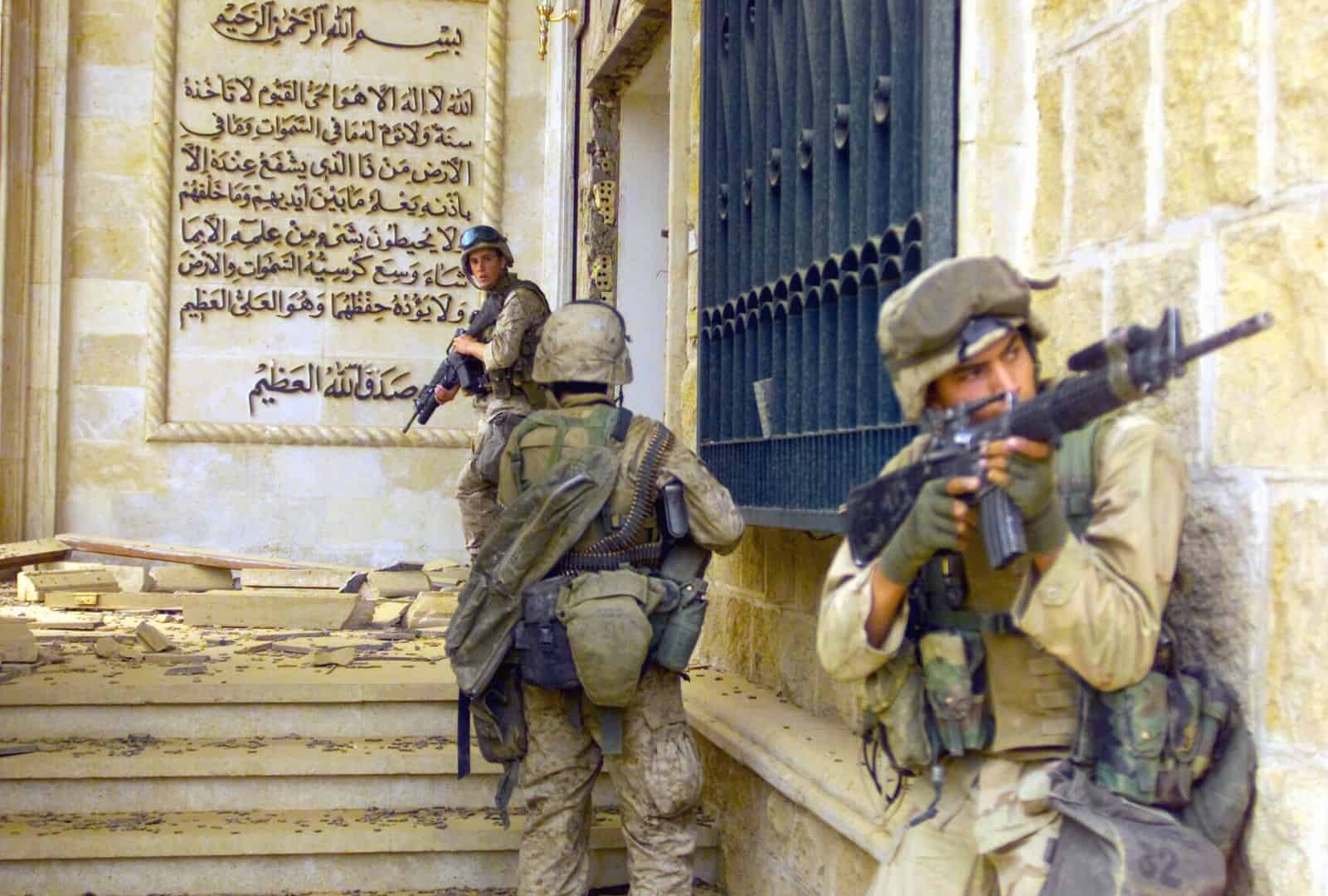 He voted to support the US Invasion of Iraq in 2002 after it came up in the US Congress. In the following years though, he argued against America's lone role in the war and called for internalization of the effort. In 2006, he also argued the upcoming troop surge for Iraq, believing it doomed to failure. Instead, he argued for the federalization of Iraq, with its various ethnic and religious groups having what he called breathing room between them.
Joe and his wife Jill Biden launched the Biden Foundation in 2017.
The Bidens launched the foundation to provide funding for and to work on 7 issues. One is on foreign policy research. Another is an initiative to study cancer. The foundation's focus also includes community colleges and military families. Protecting children from threats to their wellbeing, promoting equality, and ending violence against women are also part of the foundation's agenda. At present though, the foundation has suspended all operations, in light of Joe Biden's presidential campaign.
Joe Biden has published two memoirs.
The first was Promises to Keep: On Life and Politics, published in 2007. The second was Promise Me Dad: A Year of Hope, Hardship, and Purpose, published in 2017.
Joe Biden had to undergo brain surgery in the past.
An unsurprising example of Joe Biden Facts, considering his age. Severe neck pain led to brain surgery in 1988, after doctors found a leaking aneurysm in Biden's brain. He then underwent a second operation soon after, when a pulmonary embolism developed as a complication. This forced into 7 months' worth of recovery, wherein he was unable to perform his duties at the Senate. Decades later, his neurosurgeon testified to Biden's mental health and cleared him for the 2020 US Elections.
Joe Biden has the nickname Amtrak Joe.
Here's a more cheerful example of Joe Biden Facts. Amtrak is also known as the National Railroad Passenger Corporation and a major transcontinental train company in North America. As Senator of Delaware, Biden became known for his use of Amtrak trains during his daily commute and even became a regular sight. He, in turn, was a strong supporter of Amtrak's cause, providing state funding for their causes, and hosting barbecues and even Christmas dinner for Amtrak crews. This earned him the nickname Amtrak Joe from the grateful company and its employees.
Allegations of personal misbehavior surfaced against Joe Biden in 2019.
A former nominee for Nevada lieutenant-governor, Lucy Flores, alleged that Biden kissed her on the back of the head in 2014. Other allegations followed, including one going back to 2009, with the woman claiming Biden made her feel uncomfortable. Biden later apologized, claiming he had no intention of harming anyone and to pay greater attention to personal space in the future.
Joe Biden played a devil's advocate role in the Obama Administration.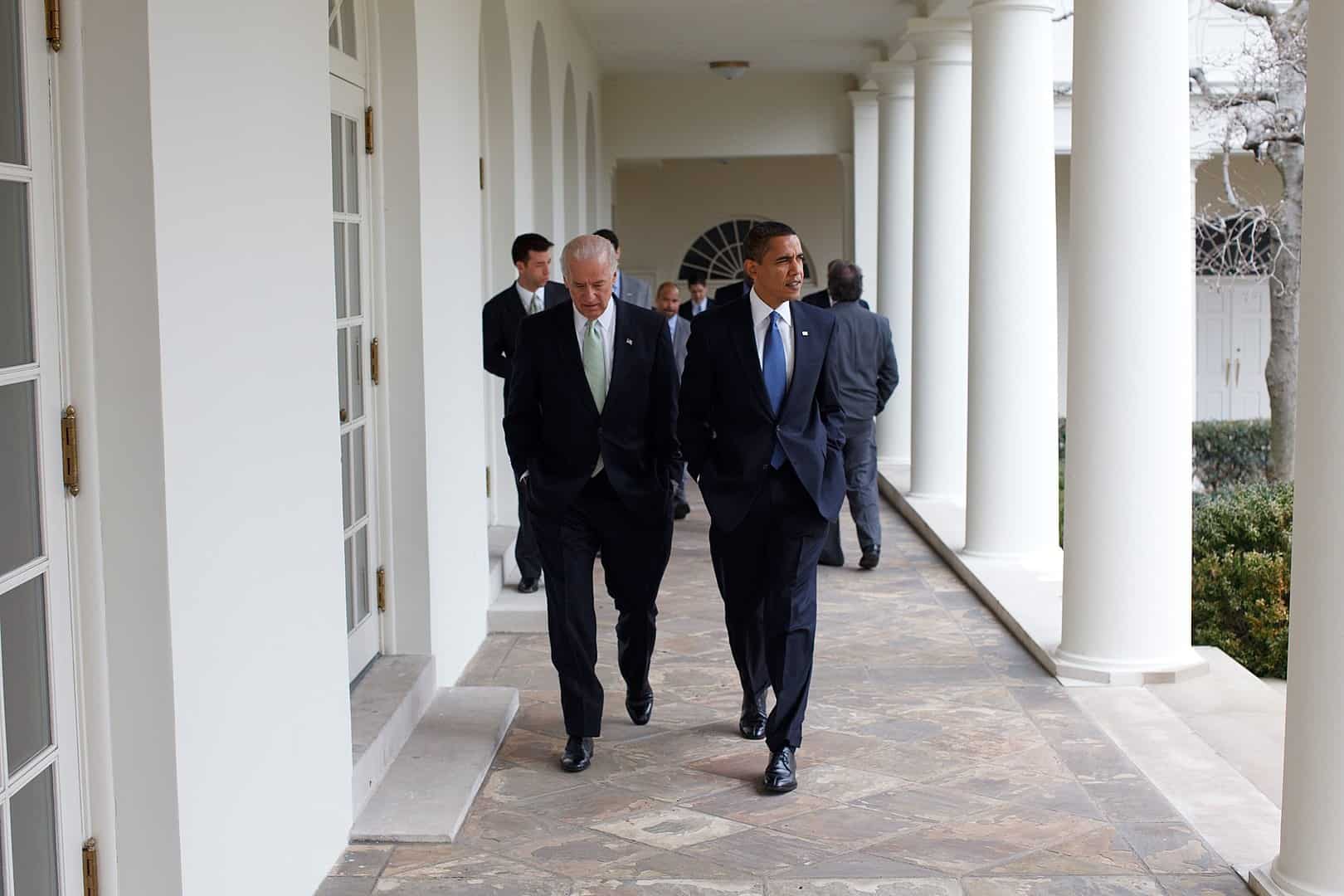 This made him a valuable and influential figure in the administration. According to President Obama, Biden forced them all to rethink their positions and to consider them from all angles. In that way, Biden made sure the members of the administration had covered all their bases properly.
Joe Biden's bipartisan experience made him even more valuable in US President Obama's second term.
Despite being a Democrat, Biden had worked in the past well with members of the Republican Party. One instance of this was in 2005, in order to pass the Bankruptcy Abuse Prevention and Consumer Protection Act. Republican gains in the US Congress in the 2010 US Elections made Biden's experience very useful for the Obama Administration. Biden's work made the passing of the New START Treaty possible in the US Senate, as well as the passing of extended tax cuts going back to the previous Bush Administration.
Joe Biden attracted controversy in 2014 over aspects of the Syrian Civil War.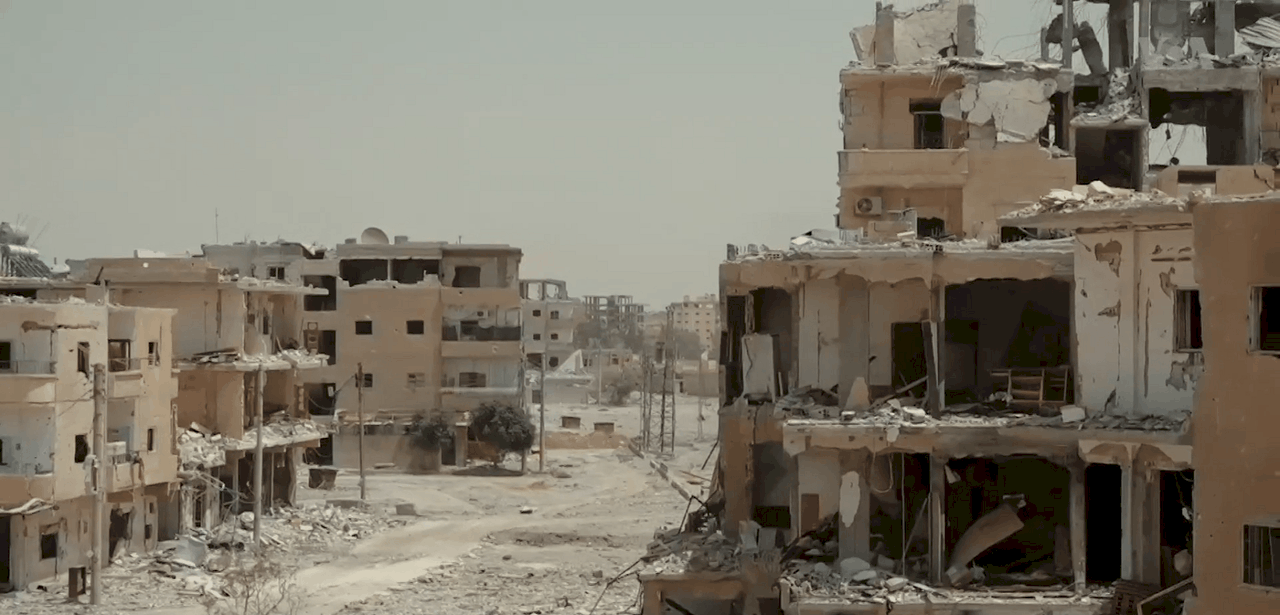 This resulted from a speech made by Biden, on the support some countries provided to enemies of the al-Assad regime in Syria. According to Biden, Saudi Arabia, Turkey, and the UAE's support made no distinction between democratic forces and terrorist groups like Al-Nusra, Al-Qaeda, and even ISIS.
A possible assassination attempt on Joe Biden took place in 2015.
Now there's a shocking example of Joe Biden Facts. On January 17, 2015, Secret Service agents assigned to the vice president heard gunshots fired in the direction of his house. Neither Biden nor his wife were in danger, though Secret Service agents spotted a car speeding away soon afterward.
Joe Biden has mixed opinions on the Trump Administration's Foreign Policy.
On one hand, Biden accused Trump in 2017 of coddling dictators and would-be dictators. These include President Putin of Russia and President Duterte of the Philippines and Kim Jong-un in North Korea. However, Biden has also criticized the Trump Administration's trade war with China, as well as the decision to withdraw support for the Kurds in Syria.
Joe Biden condemned US President Trump for withdrawing from the Paris Agreement.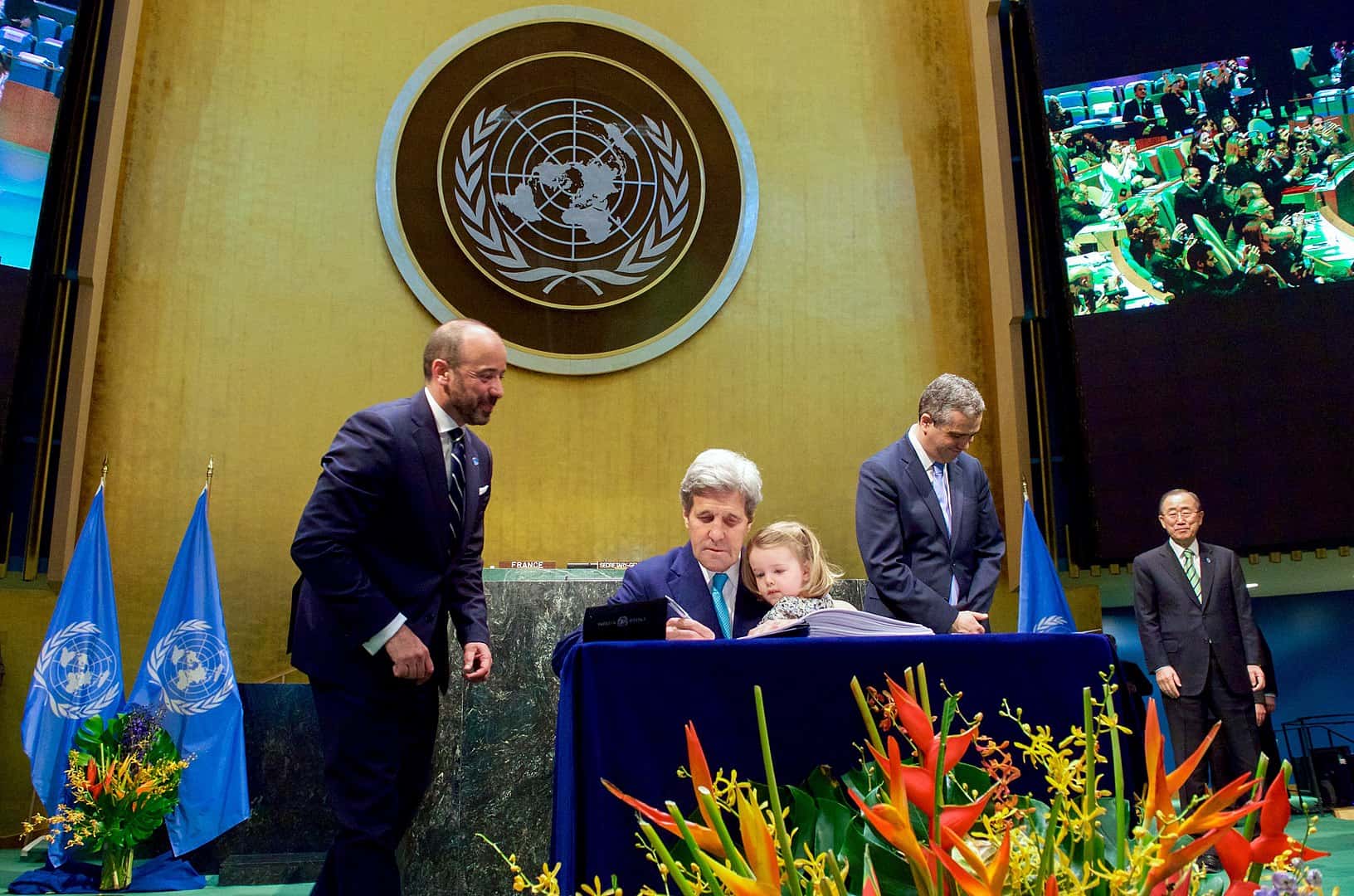 The Paris Agreement is a UN-sponsored agreement on controlling greenhouse gas emissions and signed by 196 countries in December 2015. In June 2017, US President Trump announced America's withdrawal from the agreement, on the basis that it cost America trillions of dollars and millions of jobs. Biden responded with a tweet that leaving the agreement cost America a clean future, and later said that the American people did not support the president in leaving the agreement.
Joe Biden opposed Republican attempts to repeal Obamacare.
Biden even went so far as to describe it as transferring tax money to the wealthy. Despite his past experience in working with Republicans, he later shamed them for passing the American Healthcare Act through the House of Representatives. After it failed to pass the US Senate, Biden thanked everyone who voted against it, describing their actions as protecting health care for millions of people. A reassuring example of Joe Biden Facts, no doubt.
Joe Biden opposed the Trump Administration's stance on immigration.
Biden, in particular, described Trump's proposal to ban Muslims from the USA and to build a wall against Mexico as both immoral and un-American. He later repeated his use of the un-American adjective after the Trump Administration stopped rescinding actions against illegal immigrants who arrived in the USA as children.
Joe Biden is pro-LGBTQ.
Though he started out as against LGBTQ rights, even voting to support US President Clinton's Don't Ask Don't Tell Policy, Biden's opinions have changed over the years. In 2012 he said in public that he supported gay marriage and rights, and condemned US President Trump for barring transgender people from the military. And as part of his 2020 Campaign, Biden has promised to introduce laws protecting the rights and safety of LGBTQ persons.
US President Trump accused Joe Biden of corrupt involvement in Ukraine in 2020.
According to US President Trump, Biden used his influence to keep the Ukrainian government from investigating issues surrounding Burisma Holdings. This was because Burisma Holdings employed Biden's son Robert Hunter Biden as a consultant. US President Trump further held back over $1 billion in aid to Ukraine unless they investigated Burisma Holdings and the Bidens' supposed involvement. No evidence ever surfaced of wrongdoing on Joe Biden's part, and it's believed that US President Trump aimed to discredit Biden for the 2020 US Elections. This led to the failed attempt to impeach US President Trump in 2020.