Brain Facts
The brain is a complex organ present in most living things. It acts as the main operator of everything you do. As you're reading this, you are making use of your brain's cognitive skills. Your brain is now processing the information this article has to offer. There are a lot many brain facts that most people are not aware of. If you want to keep your focus as you read on, adding food with high protein in your diet can boost your brain's health and prepare you for what's to come. Once you have it, you can check out some fascinating brain facts!
Quick Facts
Essential Facts
Interesting Facts
An adult brain weighs around 3 pounds.

An infant brain weighs around 400 grams.

The brain is made of 75% water.

The sperm whale's brain is recorded as the heaviest, weighing around 20 pounds.

A ragworm's brain is found as the smallest, measuring between 17-180 micrometers.
The brain is an organ protected within the skull.

The brain is composed of neurons and glial cells.

The brain takes up about 2% of the body's weight.

The cerebrum, the cerebellum, and the brain stem are the three major parts of the brain.

The cerebrum is divided into two hemispheres that are connected by the corpus callosum.

The cerebellum is connected to your body's balance and posture.

The brainstem is responsible for your heart rate, breathing, blood pressure, and other important functions.

The frontal lobes oversee your thoughts, emotions, and movement.

The parietal lobes manage the sensory information like touch and pain.

The temporal lobes are linked to your hearing and your memory.
Experts are still trying to figure out why we dream.

Dolphins can shut off half of their brain.

Dehydration causes negative effects on the brain.

Neurosurgeons can operate on conscious patients because the brain cannot feel pain.

Thinking and making decisions drains about 20% of your brain's energy, blood, and oxygen.
The human brain is composed of billions of cells.
As the main working unit in the brain, there are approximately 100 billion neurons present in a human brain. Glial cells are also present to support and protect the neurons by making sure that they receive a constant supply of nutrients and oxygen.
The brain stem is keeping you alive.
The brainstem, or brain stem, directs and regulates your breathing, heart rate, and other important functions in your body that keeps you alive and well.
The saying "10% of the brain" is a myth.
A widely believed myth about the human brain is that we only use 10% of its functions. It was popularized in the 2011 film "Limitless" and the 2014 film "Lucy." In truth, humans use 100% of their brain functions and only use 10% when asleep.
The left brain vs. right brain is nothing but a theory.
A study from Harvard Medical School suggests that the famous left brain vs. right brain argument does not have enough proof to cause large debates. A person makes use of both hemispheres of their brain and only changes depending on their current task at hand.
Brain freeze can cause migraines.
Brain freeze, or sphenopalatine ganglioneuralgia, occurs when you eat or drink something cold. The cold temperature makes the blood vessels connected to the brain at the back of the throat constrict which triggers the sudden jolt of pain in your forehead in the event of a brain freeze. Since it is categorized as a common headache, some cases of brain freeze can cause a person to suffer from a migraine.
Hearing colors and smelling words is possible.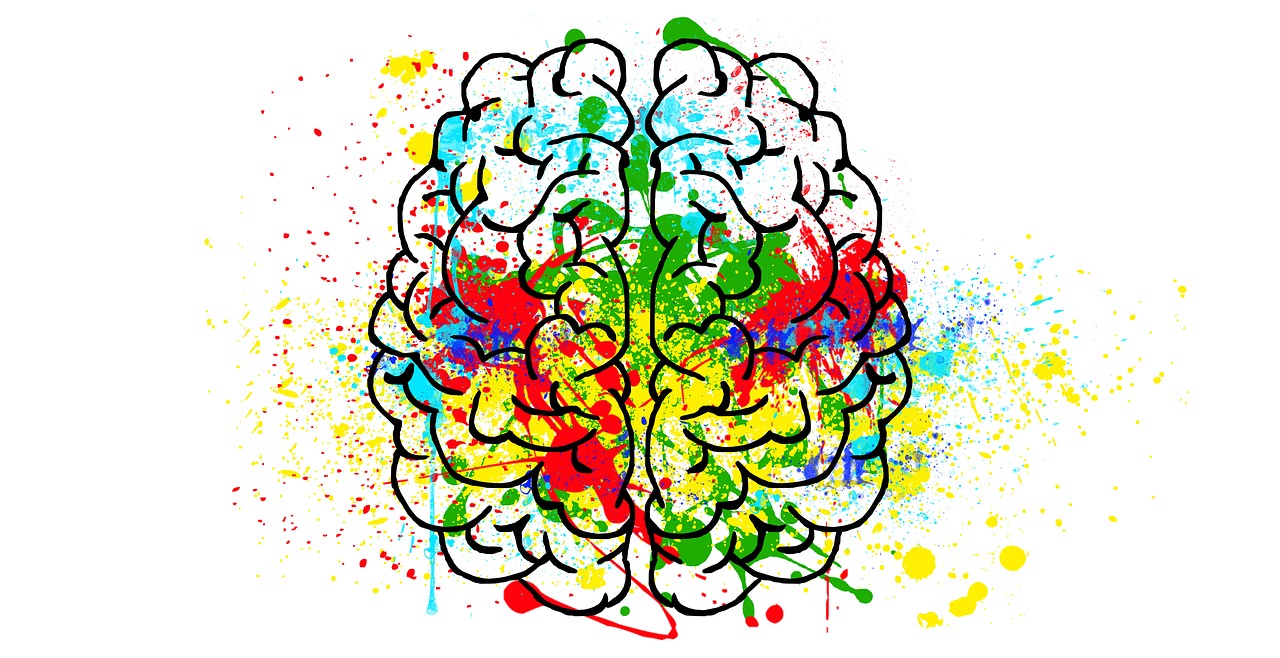 People who have synesthesia are called synesthetes and they experience the phenomenon of either hearing colors, smelling words, or visualizing concepts in the space around them. The rare condition is the result of the merging of sensory and cognitive pathways.
Long-term alcoholism can cause brain damage.
Drinking alcohol with your friends every now and then is okay as long as it does not lead to misuse. Long-term alcoholism results in various memory issues and reduced cognitive functions.
Moderate alcohol consumption ensures lesser chances of getting a Wet Brain.
Wet brain, or Wernicke-Korsakoff syndrome (WKS), is a type of brain damage linked to vitamin B1 deficiency. If left untreated, a Wet Brain can lead to memory lapses, slurred speech, and hallucinations. Individuals who are diagnosed with this condition are commonly long-term drinkers.
Sleep deprivation can affect your looks.
Doctors usually recommend at least 7-8 hours of sleep to their patients to keep them from suffering the consequences of sleep deprivation. Not getting enough rest and sleep can reduce the brain and the body's ability to heal from different ailments. Lack of rest and sleep can also lead to not just dark circles under your eyes but also the appearance of premature wrinkles.
Slowly losing your brain's cognitive functions does not start in your 20s.
Scientists recently debunked the theory that the human brain will start to lose some of its memory abilities and cognitive skills when the person reaches their 20s. The brain continually changes and develops across a person's entire life. Because of this, there is no definite period when the brain starts to have weaker or stronger cognitive functions.
Adolescent brains can show early signs of mental disorders.
Due to the brain's continuous changes in adolescence, emotional and social changes during this age often result in teens suffering from different mental health problems. Common mental illnesses such as depression, anxiety, schizophrenia, and eating disorders can emerge from children as early as 10-years-old.
Teenage brains suffer from more stress than adult brains.
As the brain develops in varying rates, puberty causes teenagers to be more sensitive to stress than most adults. They struggle to find an escape from pressure from school work, their peers, and from their own family. Because of this, teens as young as 13-years-old may suffer from stress-related mental disorders like depression and anxiety.
Long-term anxiety and panic trigger negative impact to the brain.
Those who suffer from long-term anxiety and panic attacks makes the brain release stress hormones regularly. Because of this, people who suffer from anxiety disorder often suffer from severe headaches, dizziness, and eventual depression.
Eating like a Greek reduces the risk of brain disease.
Traditional residents of Greece consume the kind of food you need if you want to keep your brain in tip-top shape. Their meals have less fat, salt, and sugar. Because of this, it lessens their risk of getting diagnosed with type 2 diabetes. This type of diabetes directly damages your brain's blood cells, leading to a higher possibility of getting a brain disease in the future.
Deep breathing helps you think clearly.
Since the brain uses 20% of the body's blood and oxygen, deep breathing helps in clearing the brain and keeps you from overthinking.
Exercise fuels the brain.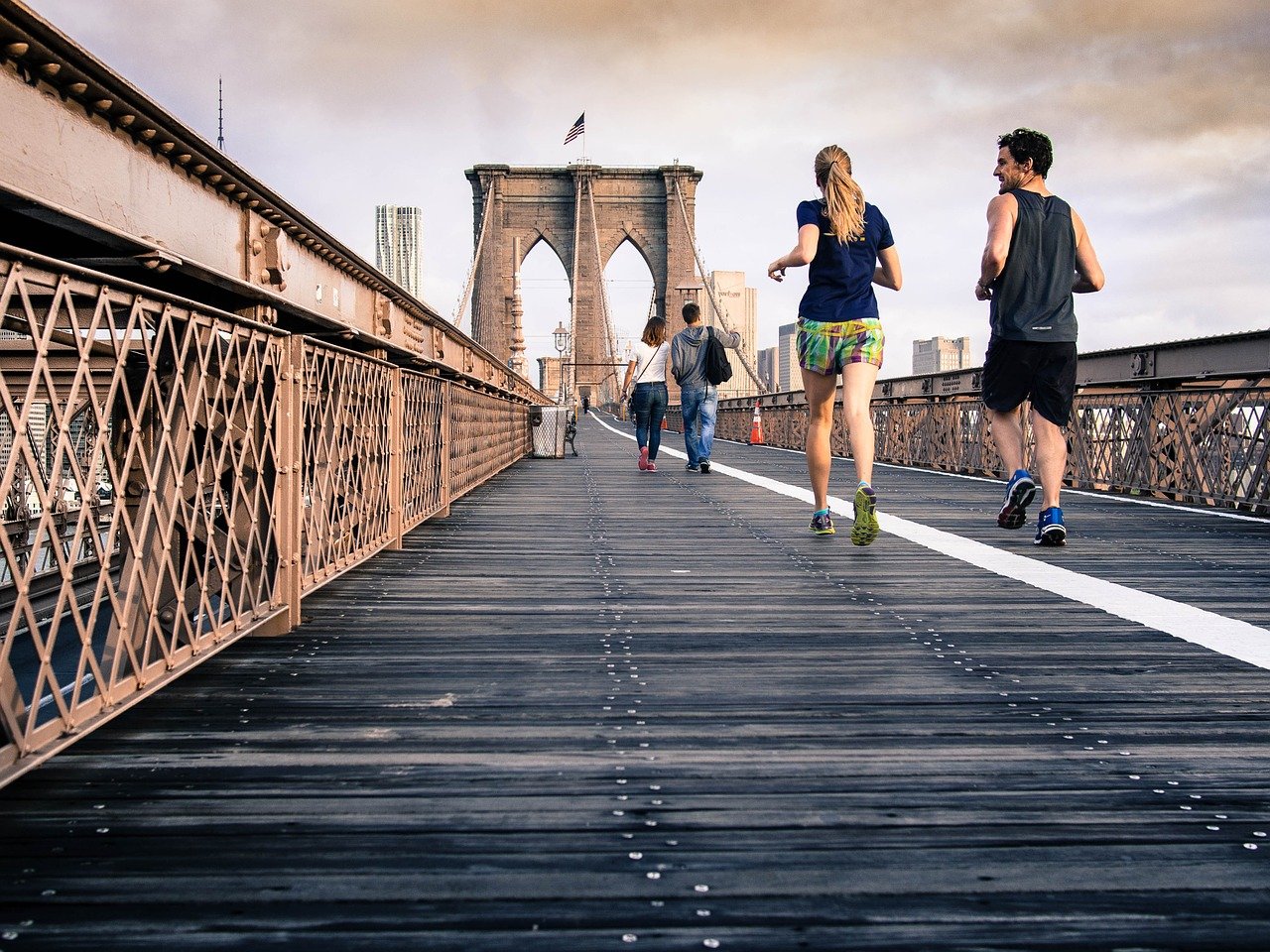 The exceptional performance of most athletes proves that exercise fuels and boosts brain health. Having an active lifestyle improves mental stimulation that improves the body's cardiovascular system.
The brain can fool you to feel pain.
Phantom limb pain syndrome is a painless phenomenon that occurs when a body's brain and central nervous system continues to feel the pain from an amputated limb. In some cases, people who suffered from severe injuries also feel phantom pain despite their recovery.
Mummification includes removing the brain from the corpse's nose.
As part of their culture, ancient Egyptians hold a mummification process to help a dead loved one pass on to an afterlife. One of the steps included in the process is the removal of the brain's remains through the corpse's nose.
Playing video games improve the brain's cognitive skills.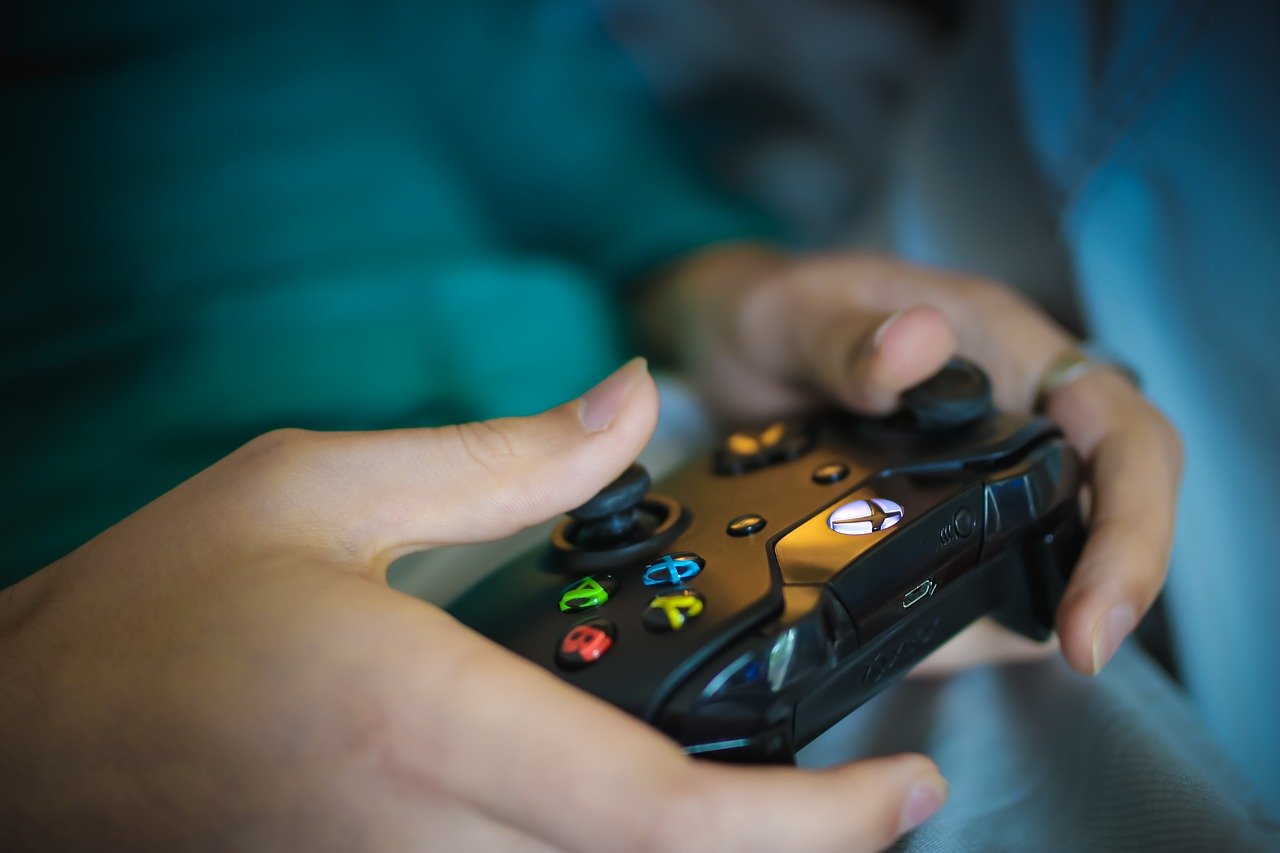 Gamers rejoice! Playing video games can improve your brain's cognitive skills. The beloved activity indulges the brain with constant simulation. With this, you can improve your coordination, problem-solving skills, and memory while playing.
Dolphin brains and human brains have similar areas of development.
Dolphin brains develop the same way as human brains. Large portions of both species' brains are devoted to high cortical functions like cognition, attention, and memory. These aquatic mammals are also social very social as they form lifelong friendships like humans do.
Short-term memory can last as quick as 20-30 seconds.
With an active mind, the brain only has the capacity to hold small amounts of information. Because of this, a slight distraction during a conversation with a friend can easily make you forget the initial topic of your talk.
Brain plasticity allows you to master skills at any age.
Your brain has the ability to help adapt and master new skills no matter how old you are. Neuroplasticity makes neural networks in the brain adjust to different environments through growth and reorganization.
Reading aloud is better than reading silently.
Recent studies show that children learn to speak words first before they can read on their own. Reading aloud helps boost the brain's ability of memorization compared to reading silently.
Love makes the brain happy.
It may sound cheesy, but various brain scans show that people who are happily in love release a lot of dopamine, a type of neurotransmitter that induces the feeling of pleasure.
Brain activity is like a fingerprint.
Patterns of brain activity are as distinct as fingerprints. Using functional magnetic resonance imaging, or fMRI, students from Yale University conducted a study from various volunteers and concluded that the flow of brain activity is different from every individual.
Human brains have shrunk over the years.
Paleoanthropological researchers have found that the size of human brains today are relatively smaller than those of our ancestors. Because the size of humans diminished over time, the dimensions of human brains have decreased along with the body.
Your brain can power a small light bulb.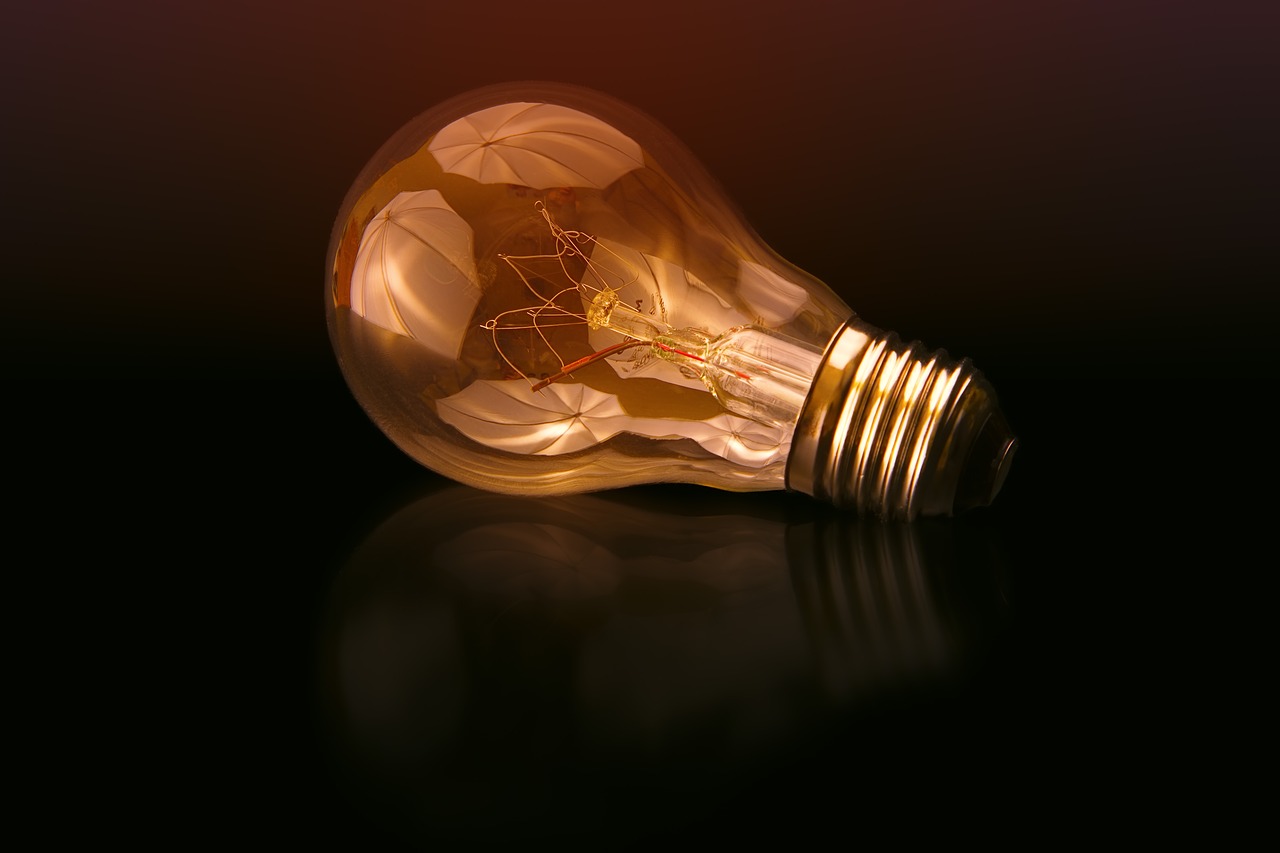 When you're up and about, the neurons in your brain can produce enough electricity to power a small light bulb. It's like having a literal light-bulb moment.
Musicians can harmonize their brain waves.
During a performance, a group of two or more musicians can not only harmonize their sound but also their brain waves. A group of scientists discovered this fact after recording the brain activity from guitarists playing one musical sequence.
Having a psychopath brain can make you heartless.
Researchers from the University of Wisconsin-Madison conducted an examination between the brains of criminals who are diagnosed with psychopathy and those who aren't. Results show that criminal psychopaths have a lower link to the parts of the brain that are responsible for feelings of empathy and guilt, fear, and anxiety.
The human brain has an unlimited capacity.
It may seem far-fetched but various research suggests that the brain can store an unlimited amount of knowledge. As time passes, neurons in the brain combine and increase the capacity of learning new things. Unfortunately, those diagnosed with Alzheimer's disease experience the opposite as their brain's neurons become damaged and stop working altogether.