Cornflakes Facts
Cornflakes is the world's most famous breakfast cereal today. Eating good quality cornflakes in moderation along with a balanced diet and exercise can be beneficial to your health. Without further ado, here are 50 crunchy facts about cornflakes you can enjoy!
Quick Facts
Essential Facts
Interesting Facts
The first cereals were introduced in the year 1894.
By 1928, Kellog started to create Rice Krispies and it became a successful breakfast cereal much like the cornflakes.
Today, you can find Kellog's cornflakes cereals in over 150 countries.
Cornflakes was introduced in Australia in the 1920s.
Cornflakes have 357 calories per 100 grams serving.
Cornflakes are the most common breakfast cereal.
Cornflakes originated in the United States.
There are different recipes for dishes that include cornflakes.
According to the Merriam-Webster dictionary, cornflakes are "toasted flakes made from the coarse meal of hulled corn for use as a breakfast cereal."
The cornflakes' main ingredients are milled corn, sugar, malt flavoring.
There are numerous generic brands of cornflakes created by different manufacturers around the world.
Kellogg's is the world's most famous cornflakes manufacturer.
The Kellogg Company is based in Battle Creek, Michigan, United States.
Cold or even hot milk is the best partner of cornflakes during breakfast.
A diabetic person or those who are in the pre-diabetes phase should consult their doctors before adding cornflakes in their diet.
Originally, cereals were made from wheat.
The brothers, John and William Kellogg created the first cereals.
The food manufacturer/doctor John Kellogg wanted to produce quick and healthy food.
Kellogg kept the experiment going. He tried other ingredients and grains which started a variety of other cereals.
The Battle Creek Sanitarium's patients (a health resort in Michigan) were among the first people to taste cornflakes.
Cornflakes were invented to prevent masturbation.
When John Harvey Kellogg created the cereal in the late 19th century, he marketed it as a "healthy, ready-to-eat anti-masturbatory morning meal." Believing that sex was unhealthy, immoral, and damaging to the mind and body, John Kellogg had a different room from his wife, Ella Eaton Kellogg. Instead of having a child, John chose to adopt 8 children in total. Hence, if sex is bad, then masturbation is just as equal. Weird facts about cornflakes, huh?
William Kellogg wanted to add sugar to the cereal.
John Kellogg's brother, William, wanted to add sugar to enhance the popularity of the cereals. However, John didn't like the idea and turned it down.
William Kellogg created his own company, Kellogg Company.
William Kellogg created his own company Kellogg Company when his brother John rejected his plan. William marketed it to the wider public. As a result, the brothers had an argument that led to a legal battle and multiple lawsuits. Though, in the end, William got the rights to the family name.
Charles William Post started to make the same products.
As cornflakes' popularity grew by the day, American food manufacturer Charles William "C. W." Post started to make the same products.
Charles William Post has been criticized for stealing several of Kellogg's recipes such as Cornflakes (Toasties), Kellogg's Caramel Coffee Cereal (Post's Postum), and Malted Nuts (Grape Nuts).
Charles William Post sold his first cornflakes in 1908.
In 1895, Charles William Post founded Postum Cereal Co. The Postum cereal beverage was the company's first product. The Postum cereal beverage became a popular coffee substitute during those years. Furthermore, in 1904, C.W. Post released his first cornflakes (Elijah's Manna) and renamed it to Post Toasties in 1908.
The Post Toasties cornflakes was in the market for more than 100 years.
Various religious groups condemned Charles William Post's Elijah's Manna cornflakes for its name. Because of that, they changed the name to Post Toasties. Nevertheless, Post Toasties has been in the market for a long time. However, its production finally halted in August 2016.
Post Consumer Brands has over 50 varieties of breakfast cereals.
Today, you can find Charles William "C. W." Post's business legacy under the business name, Post Consumer Brands. Although the company has discontinued a huge portion of its cornflakes production, it still has a strong foothold in the market. It has other breakfast products such as Chips Ahoy! cereal, Oreo O's cereal, Honey Bunches of Oats, Cinnamon Pebbles, Shredded Wheat, Alpha-Bits, Bran Flakes, Honeycomb, and Great Grains.
Here's how your cereal comes from the cornfield to the cornflakes in your bowl.
Leading manufacturers only select the good quality of ripped corn for making cereals. Right after harvesting the corn, it goes to a mill to clean, sift, and roll it into flakes. The next process is cooking and drying of the corn flakes. Toasting is the final stage and afterward, it's ready to eat.
Americans used to eat cured meats for breakfast prior to the cornflakes' arrival.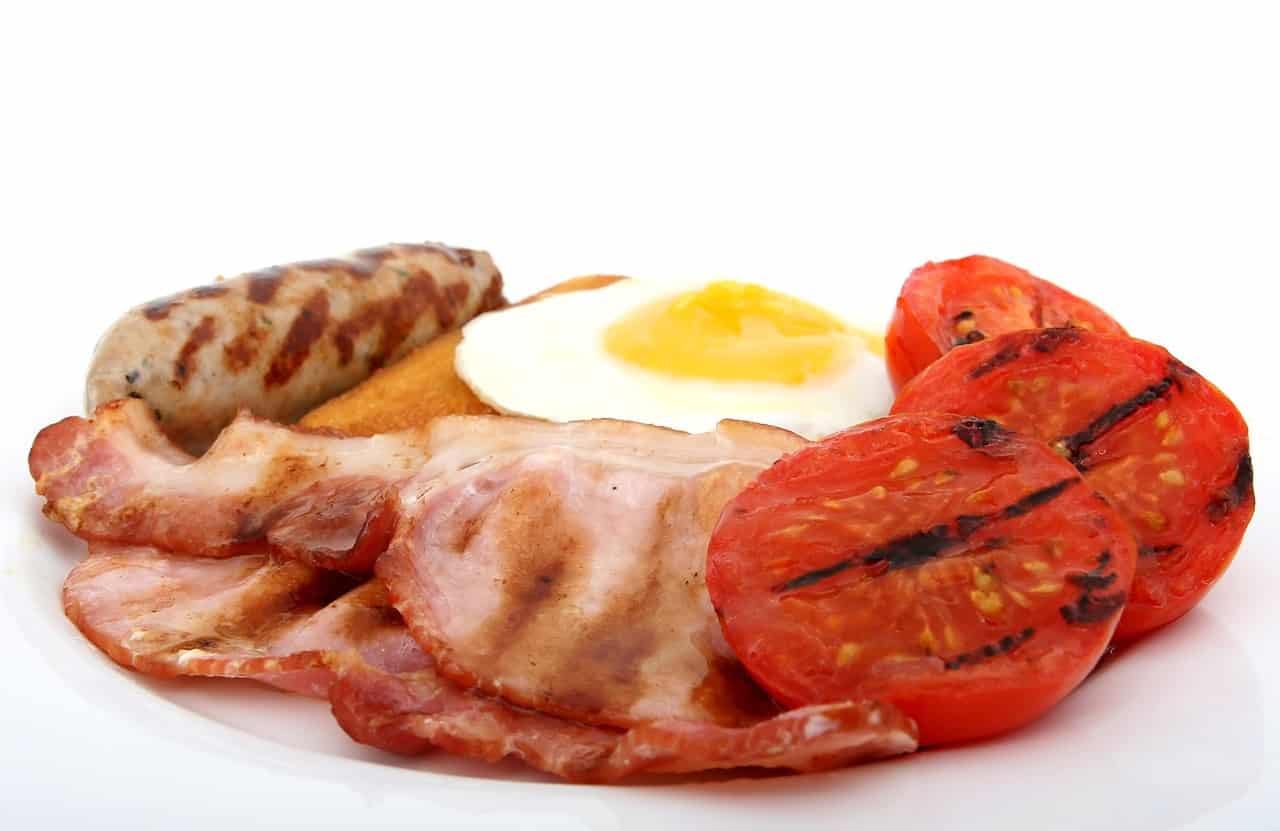 Before the invention of cornflakes, Americans in the 19th century to early 20th century often eat cured meats for breakfast. These meats were frequently partnered with potatoes and coffee.
Cornflakes were born out of an accident.
In the late 1800s, the Seventh-day Adventists had the Temperance Movement (a movement versus alcohol consumption) wherein they had to support vegetarian foods.
John Harvey Kellogg was Michigan's Battle Creek Sanitarium Superintendent at that time and a member of the Seventh-day Adventist. So he planned to create a new bland dish for his visitors. He then asked for help from his younger brother William to come up with a new recipe. Will accidentally forgot a portion of cooked corn and wheat. After a day, they found it dried. With some experiment, they have created a healthy food called "cornflakes." Interesting facts about cornflakes!
Cornflakes are full of nutrients.
On average, cornflakes have 729 mg sodium, 168 mg potassium, 84 g carbohydrates, 3.3 g dietary fiber, 10 g sugar, 8 grams protein. Most cornflakes manufacturers pack them with vitamins which include: 35% Vitamin A, 35% Vitamin D, 90% Cobalamin, 160% Iron, 35% Vitamin C, 90% Vitamin B-6, and 9% Magnesium.
Cornflakes may not be suitable for countries such as China and India.
Fresh corn itself already has 19 grams of carbs per 100g serving. After the manufacturing process, its carbs will turn from 19g to 84g per 100 grams serving. Although cornflakes' fat content is low, its sugar content raises the storage of fat. Plus its high carbohydrates (with lesser protein) make it unhealthy for people with diabetes. In India, more than 75 million people suffer from diabetes ― India is the world's 2nd country with most people with diabetes after China.
The glycemic index or GI is a value used to estimate how much can a food increase blood sugar levels.
Nearly all of the processed foods that have extra sugar content, such as cornflakes, are under the category of high glycemic food. The glycemic index of cornflakes is pretty high. This increases the chances of having diabetes. Since cornflakes have a high glycemic index, it may lead to high concentrations of blood glucose levels and can boost insulin demand which adds to the risk of type 2 diabetes.
If you are prone to diabetes, wheat flakes are a good alternative for breakfast.
If you are prone to diabetes, wheat flakes, and oatmeal is a healthier alternative for breakfast. The process of wheat flakes is very much the same as making cornflakes where the special machinery divides the individual grains to be flaked and will eventually be toasted. You may also supplement wheat flakes with fruits such as berries, banana, and apple along with almond milk or low-fat milk. You can also add nuts to beef up its taste and protein content.
Cornflakes are still a healthier option compared to most fast-food breakfasts.
With all those "negativities," cornflakes are still a healthier option compared to most fast-food breakfasts. Consuming in moderation is always the key to a healthy lifestyle. Nevertheless, cornflakes are filled with Vitamins A, B, C, D, E. It gives you a jumpstart for the day for breakfast aside from the fact that it only takes a minute or two to prepare it.
Cornflakes is good for the lungs.
Adding cornflakes to your diet can also be beneficial to the lungs. It contains a carotenoid known as beta-cryptoxanthin that helps the lungs to stay in shape as well as preventing lung cancer. Of course, consume it in moderation.
Most cornflakes products have "Best Before Date" instead of "Expiry Date".
Cornflakes products commonly have "Best Before Date" to ensure the quality and freshness of the food. After the said date, the product may not be in the perfect texture or flavor might have declined but take note that it is still generally safe to consume it.
Cornflakes don't really go bad.
When it's unopened, cornflakes can last between six to eight months after its best before date. But on the flipside, cereals, in general, will only last for 4 to 5 days in the fridge once it's prepared.
The breakfast cereal industry is becoming more popular.
The breakfast cereal industry as a whole is growing larger by the day. Anticipated to grow as much as 3% per year which can be more than $40 billion by 2023, companies around the world such as Kellogg's, Nestle, General Mills, MOM Brands, Weetabix Limited, Bob's Red Mill Cereals, Post Holdings, Inc, Annie's Homegrown, Kashi, Barbara's Bakery, Quaker Oats, and Oishi are poised to take their shares and benefit even further.
The cornflakes business still has a huge upside in many countries.
The cornflakes industry could be an oversaturated section in mature markets like the United States. However, there is still so much potential for growth for the cornflakes market, especially in Africa, the Middle East, and Asia.
It is now becoming an "anytime of the day food."
Cereals such as cornflakes are now transitioning from being a 'breakfast food' to an "anytime of the day food." This campaign will further galvanize the cereal industry's foothold in the food market.
The American's strong cultural influences are one of the main drivers of this growing industry.
The American's strong cultural influences heighten cereal consumption around the world. The west's influence has changed to what people eat in many countries.
Introduced and marketed to some developing countries, the west's long-time staple food such as the cornflakes became an alternative to other country's traditional foods or as a new food option.
Cornflakes is a delicious ingredient for cookies.
It can add flavor and texture to your favorite cookie. Here is a simple recipe for cornflakes cookie:
First, beat 115 grams of butter (room temperature) and 140 grams of brown sugar for 1 to 2 minutes. Then add 1 teaspoon vanilla extract and 1 large egg, continue to beat until mixed. Sift in 210 grams all-purpose flour, and 1/2 teaspoon baking soda to combine. Add 75 grams chocolate chips and stir.
Furthermore, in a separate bowl, slightly crush 45 grams of cornflakes by using hands. Next, preheat oven to 180 C and prepare baking trays with parchment paper. Scoop balls of dough (about 1 1/2 tablespoon each) and roll them in the cornflakes. Place the balls into the trays and gently press it by using hands. Finally, bake it for 12-13 minutes or until golden brown, then allow it to cool before consumption.
Marketing cornflakes as healthy food is the reason for its success.
Marketing cornflakes as healthy food played a vital role in its rapid success. Nutritional value is one of the main concerns for new product development in mature markets such as Europe. The cornflakes currently in the market offer a variety of enhanced nutritional value including gluten-free, no added sugar, organic/non-GMO, etc.
Cornflakes can be a great substitute for breadcrumbs.
Crushed cornflakes can replace breadcrumbs, creating a perfect crunch and texture. Recipes like fried chicken, pork chops, or fish fillet can have cornflakes instead of breadcrumbs. It is also good for the chicken casserole toppings. Facts about cornflakes you need to know if you love cooking!
Cornflakes pudding is another tasty healthy dessert.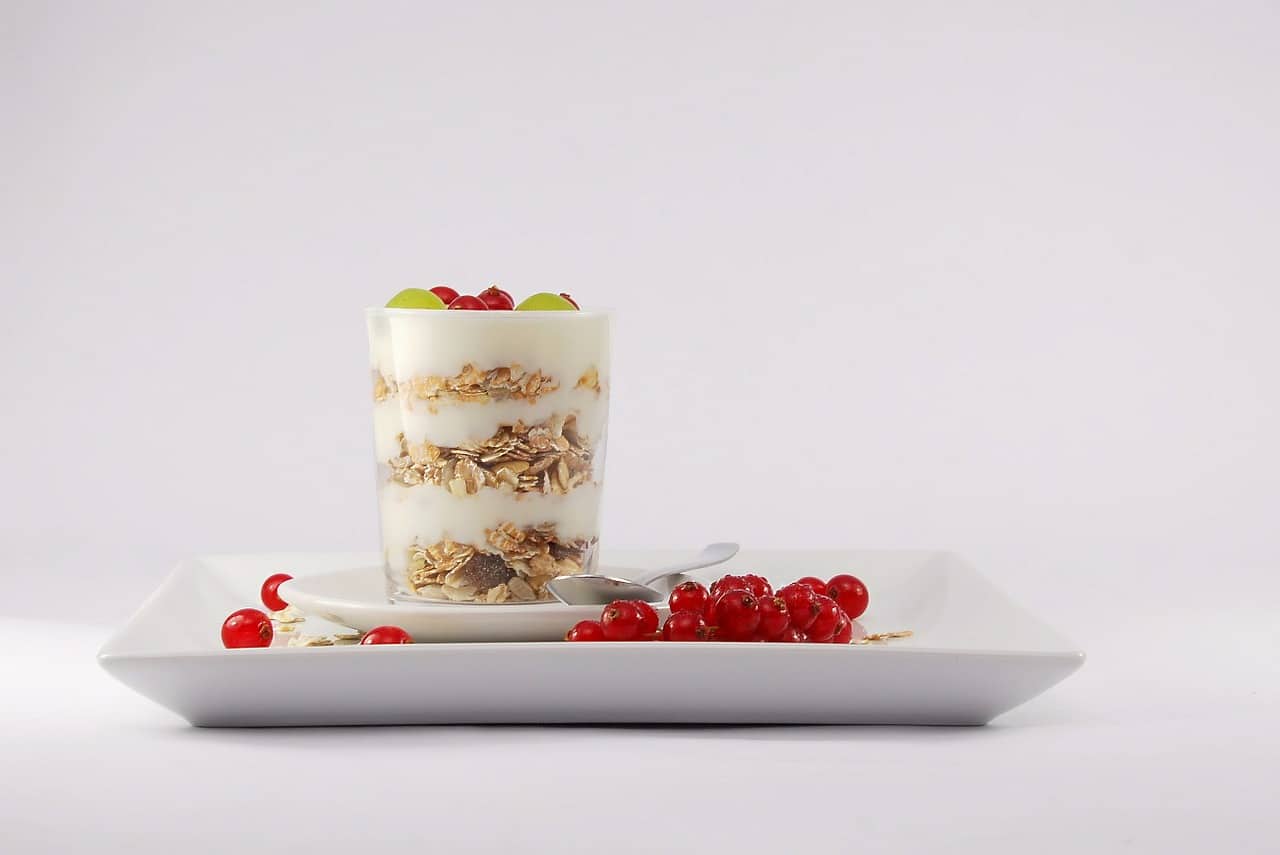 Here is another tasty treat from cornflakes. Before preparing the ingredients, preheat the oven to 175 C. In a big bowl, combine ½ cups whole milk, 2 large eggs (beaten), ½ cup dark molasses, 4 ½ cups cornflakes cereal, and ⅔ cup brown sugar. Mix well and pour into a baking dish. Dab with butter and cook for 40 minutes.
You can bake cornflakes.
Honey Joys are a popular snack, dessert, or treat in certain countries such as Australia. Honey Joys are very easy to bake, making it a perfect mom and children or father and children "kitchen family time" ― all you need is cornflakes, honey, butter, sugar, and muffin cups.
Transferring your cornflakes into an airtight container can prolong its freshness.
If you love to store a lot of cornflakes in your house as a staple food, make sure that it's placed in a cool, dry area. Once it's opened, keep the package tightly sealed or transfer it to an airtight container. Over time, if cereal happens to have a foul odor, flavor, or unusual appearance, it should be discarded immediately.
The world's most expensive cornflake is shaped like Illinois.
Two sisters from Virginia (Melissa and Emily McIntire) placed a Kellogg's Frosted Flake on eBay. The flake's shape is very close to the shape of the state of Illinois. Surprisingly, the bid as high as $200,000, making it the world's most expensive cornflake.
Poppins Cornflakes was listed in the Guinness World Records.
The Lebanese cereal brand, Poppins got not just 1, but 2 Guinness World Records titles during their event while launching the Poppins' new packaging at Jounieh, Lebanon.
Poppins organized the largest cereal breakfast in attendance, as well as creating the world's Largest cereal box on October 2, 2016. The giant model/replica of Poppins cornflakes contained more than 2.5 tons of cornflakes. These were later donated to several charities and organizations in Lebanon. Cool facts about cornflakes!