Women Leaders Facts
Cue in Beyonce's Who Run The World! These women leaders you will read proves that women can do what men do, (sometimes even better). Women can lead, govern, and incite movements. In this article, you will also find statistical facts on female leadership across the globe over the years. Celebrate International Women's Month by learning about some of the awesome women leaders and their important contributions to society.
Quick Facts
Essential Facts
Interesting Facts
Of 195 countries, only 70 have had women as leaders.
Female leaders occupy at least 17% of today's Congressional and Senate seats in the US.
March 8 is International Women's Day, in line with Women's History Month.
The Women's History Month legacy traces back to the first IWD in 1911.
Women's History Week is also designated around March 8.
The longest leadership term held by a female lasted 23 years in Bangladesh.
Following that record are 21 years of female leadership are India and Ireland.
Organized movements fighting for voting rights and office openings started mid-19th century.
Participants later became known as suffragists or suffragettes.
NZ's British colony was the first to pass national voting rights for women via Electoral Bill.
National Women's Media Center head Helen Leonard initiated WHM in Australia in 2000.
The first elected female government leader was Sirimavo Bandaranaike as 1960 Prime Minister of Ceylon.
Victoria Woodhull was the first female to run for US President position in 1872.
Females receive more than 60% of the college degrees awarded in the US annually.
Elizabeth Stanton and Susan Anthony fought for women's suffrage, but neither witnessed the fruit of their efforts.
In 1980 Iceland, Vigdís Finnbogadóttir was the first female to serve as a country's president.
The shortest presidential term served by a woman was 14 hours.
Switzerland has been under the most female presidents.
Ancient Egypt had Hatshepsut as it only female pharaoh recorded in history.
Almost every country in the world has a higher life expectancy in women than in men.
Women Leaders Facts Infographics

Angela Ahrendts is the highest-paid executive in American multinational technology company Apple.
For 5 years, Ahrendts served as Head of Retail for Apple. She was even CEO of British luxury fashion house Burberry in her previous job. Moreover, her salary was almost double of Apple CEO Tim Cook.
In 2005, Angela Merkel became the first female Chancellor of Germany.
Merkel was named 2015 Time Magazine's Person of the Year. Aside from being the first woman to receive the award since 1986, she was also the first German to do so since 1970.
Beata Szydło served as Prime Minister of Poland following the Law and Justice victory in 2015.
She held office until December 2017 when PiS government head Mateusz Morawiecki replaced her. Even then, Szydło served as deputy prime minister until 2019.
Christine Lagarde became the first woman to become the Finance Minister of France 2007-2011.
The French lawyer and politician had more firsts on her leadership list. Lagarde was also the first woman to be managing director of the International Monetary Fund 2011-2019, and president of the European Central Bank 2019-present.
Condoleezza Rice was the first woman to become National Security Adviser 2001-2005.
When she served as Secretary of State 2005-2008 to US President George W. Bush, she was the first African American to hold the position.
In Africa, Ellen Johnson Sirleaf was the first female to be elected for President.
She lost her first candidacy to a war-crimes accused opponent. Then in 2006, Sirleaf won the presidential election followed by re-election in 2011. She won the 2011 Nobel Peace Prize with Leymah Gbowee and Tawakkul Karman for their "non-violent struggle for the safety of women and for women's rights to full participation in peace-building work."
Emmeline Pankhurst was imprisoned 13 times, making her known across the globe.
She was the founder of the Women's Social and Political Union in campaigning for the Edwardian Britain women's parliamentary vote. As a social reformer powerful orator, Pankhurst roused a mass movement for women's democratic rights, an unparalleled event in British history.
Erna Solberg is Norway's Iron Erna.
Her frequent women's rights voice pledged to increase the support for the reproductive health rights of women in Norway by NOK 700 million. Moreover, Solberg steered Norway through an oil crisis and avoided recession. It earned her re-election for a 2nd term in 2017.
Audre Lorde believed in the power of language as a form of resistance.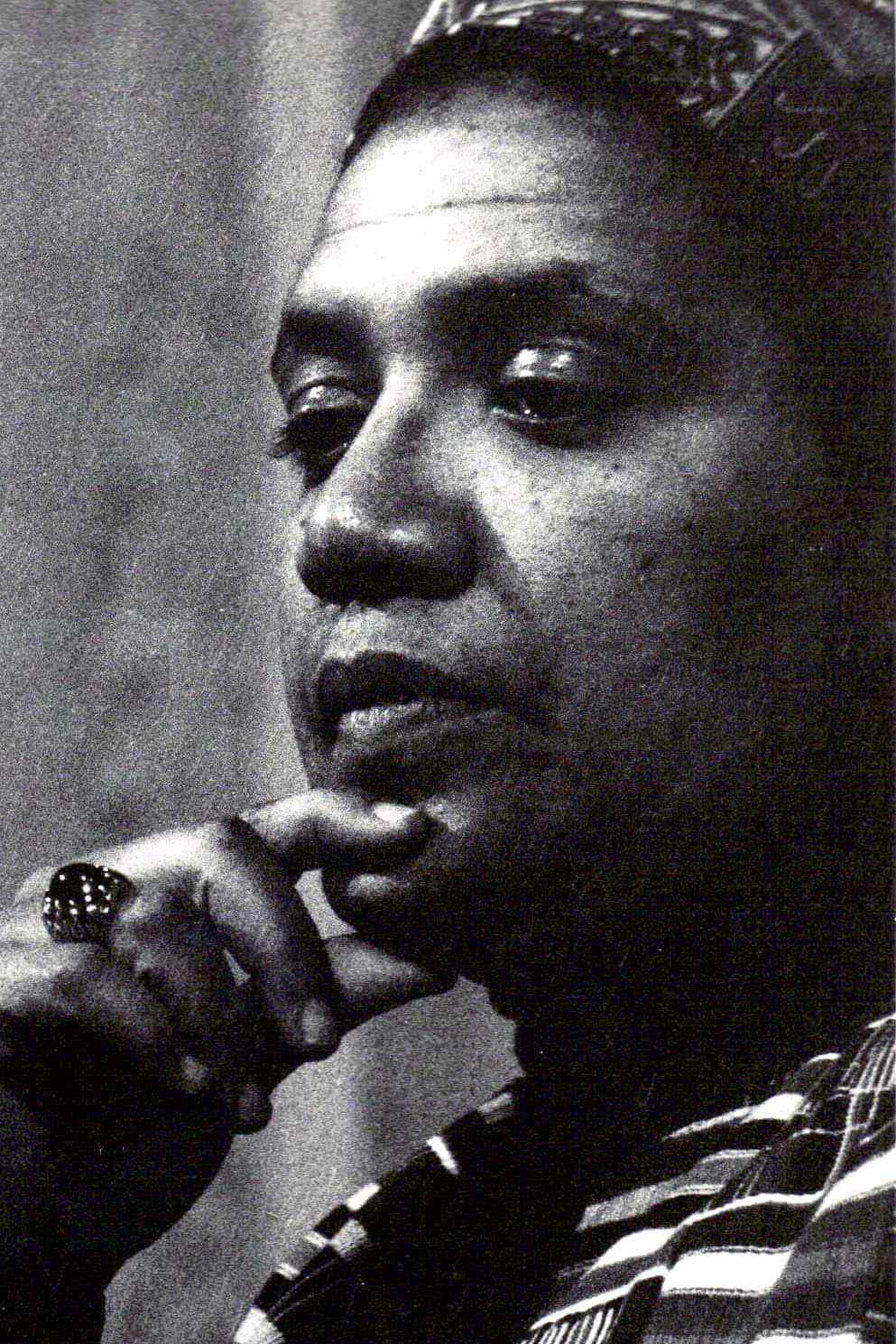 Describing herself as a "black, lesbian, mother, warrior, poet", Lorde used her craft to address and confront racism, sexism, classism, and homophobia. She was one of the leading African-American writers who did this. Her works express outrage and anger she observed in her life.
Gloria Steinem was the co-founder of Ms. Magazine, the world's first feminist magazine.
It was also the first magazine created and operated by an all-women team. Steinem also worked as an undercover Bunny in 1963 and exposed the poor pay and working conditions in the New York Playboy Club is. Lastly, US President Barack Obama awarded Steinem the 2013 Presidential Medal of Freedom.
Helle Thorning-Schmidt was the first female Prime Minister of Denmark.
The Danish politician took office in 2011. But even when Helle was still in high school, she was already taking part in antiapartheid efforts and peace movements.
Indra Nooyi was the first woman to lead PepsiCo, Inc.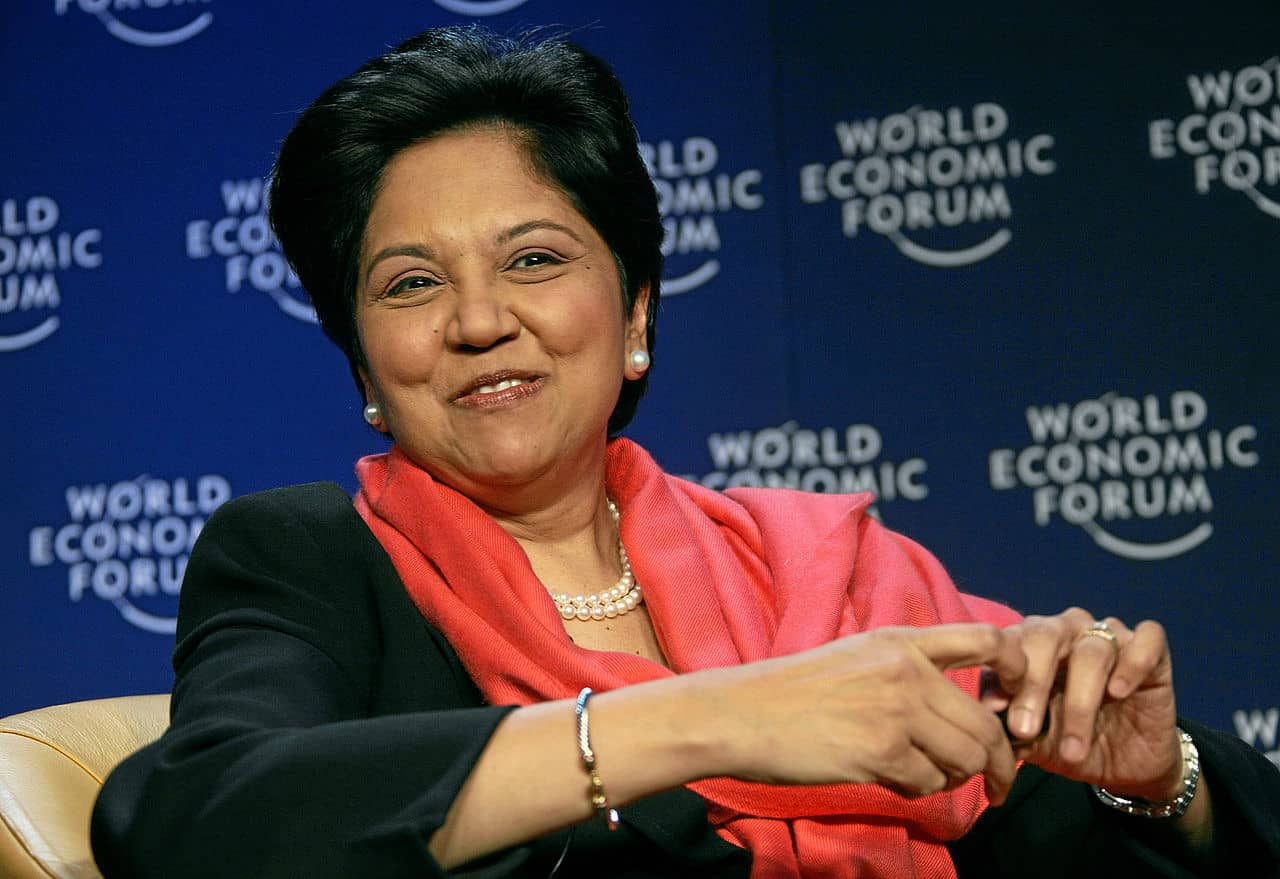 This Indian-American businesswoman was the 5th chairman and CEO in the 42-year history of the snack-food brand. Moreover, Nooyi was only 1 of 11 of Fortune 500 companies' female chief executives.
Janet Yellen was the first female head of the Federal Reserve of the United States.
An alumna of both Brown and Yale, Yellen grew to become an award-winning economist. Also, President Obama offered her his high praise, nominating her as the 2013 Fed Chair.
US history had Loretta Lynch as the first African-American female attorney general 1999-2001.
President Bill Clinton appointed Lynch as US Attorney for New York Eastern District. Later in 2010, President Barack Obama re-nominated Lynch for the same position.
Madeleine Albright was the first woman to serve as Secretary of State of the United States in 2000.
Moreover, she became the highest-ranking US official both to visit Pyeongyang, North Korea and to meet leader Kim Jong Un II.
Malala Yousafzai was the youngest Nobel Peace Prize recipient in 2011.
She also received the first National Peace Prize of Pakistan in 2015. Moreover, her "I Am Malala: How One Girl Stood Up for Education and Changed the World" won a Grammy Award for Best Children's Album.
General Motors Chairman & CEO Mary Barra brought the flatlining automaker to future success.
In January, GM already debuted the first all-electric car for Cadillac. Barra's grand plan is to bring 20 new models of electric vehicles to the 2023 market. However, the almost 50-year nationwide strike against GM is one challenge for her.
Maxine Waters became the 2nd African-American elected to Congress in 1990.
Other organizations she served as chair to are the Congressional Black Caucus, Urban Affairs Committees, and Veteran's Affairs and Banking. Moreover, Waters was President Clinton's consistent defender and vocal liberal.
Melinda Gates co-founded the Bill & Melinda Gates Foundation charity.
Her husband Bill Gates is the co-founder of Microsoft Corporation. In 2016, the American philanthropist and businesswoman were awarded the Presidential Medal of Freedom. Both the Gateses received Spain's Prince of Asturias Award for International Cooperation in 2006.
Michelle Bachelet was Chile's first female president.
She was also the first female South American president popularly elected whose political success was independent of her husband.
Michelle Obama was the first African-American US first lady.
She was the wife of 44th US President Barack Obama. Prior to that role, Michelle graduated her Princeton sociology degree as magna cum laude.
Nancy Pelosi was the first female speaker in the US House of Representatives.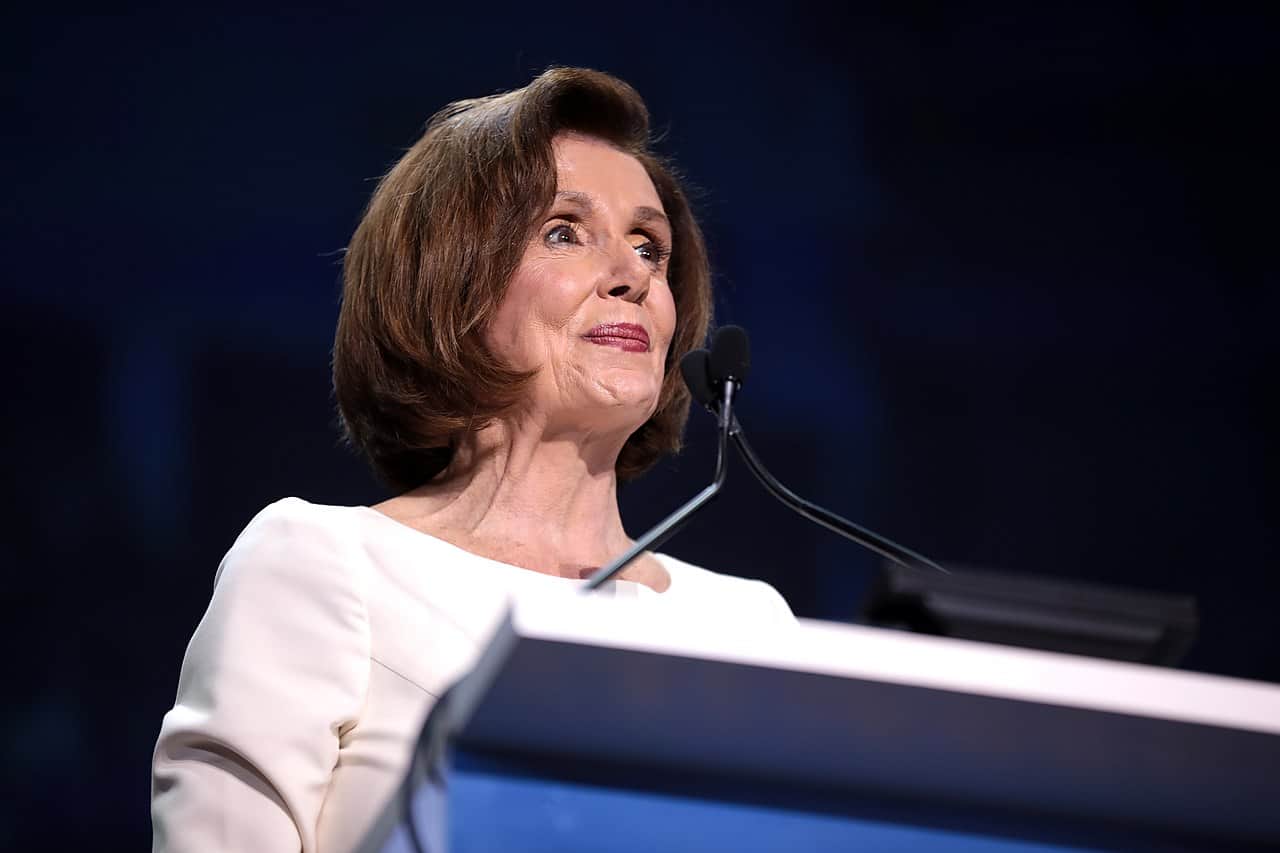 The American Democratic politician served the post starting 1987. When she was officially elected in 2019, Pelosi became the 1st person in over 60 years to serve nonconsecutive terms of the role. Moreover, Pelosi was the first woman leader to a Congress party when she took office in 2003.
Ruth Bader Ginsburg is the founder of the American Civil Liberties Union (ACLU) Women's Rights Projects.
She was a consistent part of Forbes Magazine's 100 Most Powerful Women from 2004-2011. In 2013, Ginsburg was the 1st Supreme Court Justice officiator of a same-sex wedding ceremony. Later in 2019, she won the Berggruen Prize for Philosophy & Culture in recognition of her social justice and general equality contributions.
Sonia Sotomayor was the first Hispanic to serve as the Supreme Court Justice of the US.
Aside from that, Sotomayor was also the 1st Hispanic to be appointed New York federal bench, and the 3rd female justice in the history of the US Supreme Court.
Jacinta Ardern is the world's youngest female head of government.
She took office when she was 37. New Zealand's ratings of approval are improving because of her leadership skills and global outreach. As a matter of fact, some described her as the most powerful woman in the Southern Hemisphere.
Ilhan Omar is the first woman of color elected from Minnesota.
She is also the first Somali-American, the first naturalized citizen from Africa elected from Minnesota. Aside from that, she is also one of the first two women in the US Congress, along with Rashida Tlaib. She advocates for universal healthcare, a living wage, affordable housing, the abolishment of the US Immigration and Customs Enforcement (ICE).
Alexandria Ocasio-Cortez is the youngest woman to serve in the US Congress.
She took office at age 29. She advocates free public college and trade school, Medicare for all, abolishing ICE, a federal jobs guarantee, and a 70% marginal tax rate for those whose incomes are above $10 million.
Sonia Gandhi is a consistent supporter of human and women rights.
However, she had to stay out of the political limelight when her husband, former Indian Prime Minister Rajiv Gandhi, was assassinated in 1991. Sonia later pursued a political career, holding office in positions such as the President of Congress. Her current focus is to pass the Women's Reservation Bill seeking to save 33% of the Indian Parliament lower house seats for women.
Toni Morrison was the first African-American receiver of a Nobel Prize.
The American writer won the Nobel Prize for Literature in 1993 in recognition for her notable analysis of black experience, of female in particular, within the black community.
Educator and politician Tsai Ing-Wen was Taiwan's first female president.
She was also the first person with Taiwan ethnic minority ancestry, Hakka, to hold office. Moreover, Tsai Ing-Wen was only the 2nd president who was not a KMT member.