UCLA Facts
UCLA, or the University of California, Los Angeles, is a world-renowned public research university. Established in 1919, it has a rich history and has made significant contributions in various fields. Here are 15 remarkable facts about UCLA that make it stand out.
One of the Top Universities Globally
UCLA consistently ranks among the world's top universities in various rankings. In the latest QS World University Rankings, UCLA is the 44th best university globally.
A Stellar Faculty
UCLA boasts an impressive faculty, with numerous members having been awarded prestigious honors. These include Nobel Prizes, Pulitzer Prizes, and Guggenheim Fellowships.
Remarkable Alumni
UCLA's alumni network is equally impressive, with successful individuals in various fields. From entertainment to sports, business to politics, UCLA graduates have left a substantial mark on the world.
Leading Research Institution
UCLA is a leading research university. It is involved in groundbreaking research in numerous fields, including medicine, technology, arts, and the social sciences.
UCLA's Campus is Huge
UCLA's campus spans over 419 acres in the Westwood Village area of Los Angeles, making it one of the largest campuses in the UC system.
Strong Sports Tradition
UCLA's sports teams, known as the Bruins, have a storied history and are part of the Pac-12 Conference. They've won numerous championships across various sports, with a particularly strong tradition in basketball and football.
Unique Traditions
UCLA is known for its unique traditions, such as the Beat 'SC Bonfire and Rally, the Undie Run, and the Spring Sing, an annual student talent show that dates back to 1945.
Focus on Diversity
UCLA prides itself on its diverse student body, with students from all 50 states and more than 100 countries. It strives to create an inclusive environment where all students can thrive.
UCLA Extension
UCLA Extension is one of the nation's largest and most comprehensive continuing higher education programs, providing learning opportunities for adults in many fields.
Home to the First Internet Transmission
The first-ever Internet transmission was sent from UCLA by Professor Leonard Kleinrock and his team in 1969. The message was "LO", short for "Login," but the system crashed before they could finish typing.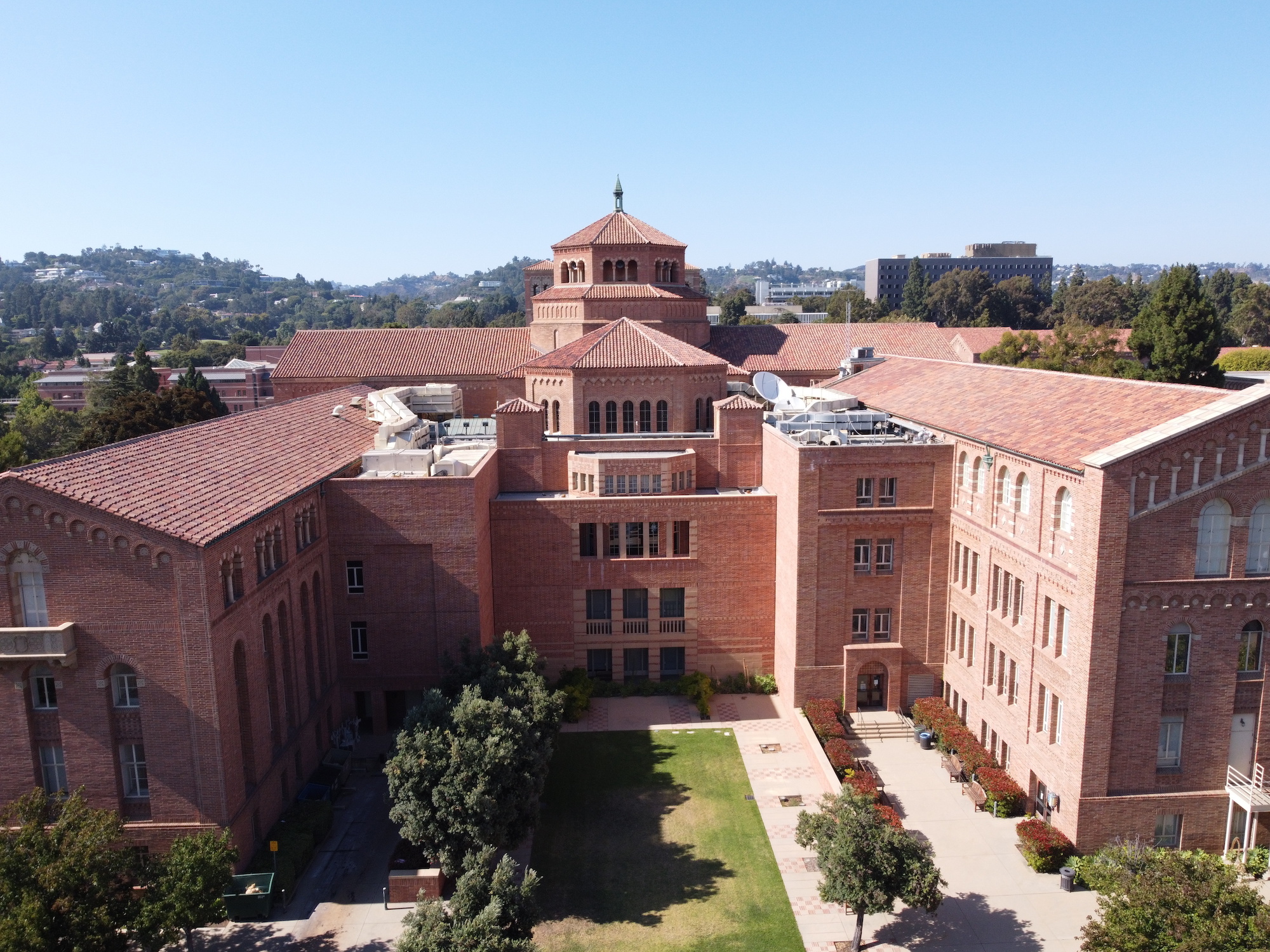 Impressive Library System
UCLA's library system is one of the largest in the United States, with more than nine million books and 70,000 serials across 12 libraries and 12 other archives, reading rooms, and research centers.
Bruins in Hollywood
The UCLA School of Theater, Film, and Television has produced numerous successful actors, directors, and producers. Many alumni have gone on to win Academy Awards, Emmy Awards, and Tony Awards.
Commitment to Sustainability
UCLA is committed to sustainability and has set a goal to achieve carbon neutrality by 2025. It also offers numerous programs and initiatives to promote sustainability on campus.
The Geffen Academy
The Geffen Academy at UCLA is a university-affiliated school for students in grades 6–12. It was established to create a model for secondary education and to enrich the professional development of UCLA's faculty and researchers.
Pioneering Medical Achievements
The UCLA Health system, which includes the Ronald Reagan UCLA Medical Center and the UCLA Medical Center, Santa Monica, is home to numerous medical firsts, including the first PET scan and the first successful heart-lung transplant.
Final Word
From its inception in 1919, UCLA has consistently proven to be a powerhouse in the academic, athletic, and research fields. Its ability to balance tradition with innovation, maintain a diverse and inclusive environment, and make significant contributions to society makes it a truly remarkable institution. The university's achievements are a testament to its commitment to nurturing talent, promoting research, and shaping future leaders. Whether you're a prospective student, an alumnus, or an avid learner, UCLA's impact is undeniable.