My Cousin Vinny Facts
Streaming apps like Netflix, Hulu, and YouTube are becoming extremely popular these days. With most people spending their days at home due to the pandemic, binging on movies and series are a surefire way to beat boredom. In this article, let's get to know My Cousin Vinny, one of the best law movies not just in the '90s but of all time.
It's a comedy movie that tells the story of a lawyer named Vinny. Vinny defends his cousin and his friend from a murder case. However, Vinny only passed the bar only after taking it five times. Starring Joe Pesci as Vinny, Ralph Macchio, and Marisa Tomei, the film was a critical and financial success. If you're looking for something to watch tonight, My Cousin Vinny is a great pick!
Here we talk about some interesting facts about this 1992 comedy, which film website Rotten Tomatoes describes as a "sharp, funny courtroom comedy."  Among its greatest feat is being included in the American Bar Association's list of the best legal films of all time, along with To Kill a Mockingbird and Twelve Angry Men.
Did that tickle your curiosity? Then you know what to do! Learn more about this popular film through our curated collection of My Cousin Vinny facts!
Quick Facts
Essential Facts
Interesting Facts
The release date of the classic American comedy movie was on March 13, 1992.
My Cousin Vinny got its inspiration from a student of law who failed the bar 13 times.
With a budget of $11 million, My Cousin Vinny became a big hit.
The gross sales of the movie My Cousin Vinny amount to $64,088,552.
Rotten Tomatoes gave My Cousin Vinny an 86% rating which means it has generally positive reviews.
Jonathan Lynn directed the film.
Dale Launer was the screenplay director.
The main stars of the film were Joe Pesci, Marisa Tomei, Ralph Macchio, and Mitchell Whitfield.
Distribution of My Cousin Vinny was carried out by 20th Century Fox.
The principal location for most of the film was in Monticello, Georgia.
The red car that Lisa and Vinny were driving in was a 1962 Cadillac.
Marisa Tomei and Joe Pesci did not appear in the first 10 minutes of the movie.
The only two characters in the final shot were Pesci and Tomei.
Music and photography for the film were courtesy of Randy Edelman and Peter Deming.
My Cousin Vinny runs for a total of 119 minutes.
Marisa Tomei won the Best Supporting Actress for My Cousin Vinny.
The place Beechum County is fictional.
During the release of My Cousin Vinny, Marisa Tomei was only 27 while Joe Pesci was already 48.
Fred Gwynne and Joe Pesci are real-life friends despite their characters clashing all the time in the film.
The temperature was at 100 degrees during the courtroom scenes as it was filmed over the summer.
My Cousin Vinny has an interesting plot.
Different from other comedies during its time, My Cousin Vinny is about two New Yorkers traveling across Alabama. In an unfortunate turn of events, they got arrested and put on trial for a murder that they did not commit. In an attempt to rescue them, their cousin, Vincent Gambini, comes to defend their case. The catch? Vincent or "Vinny" is a crude and inexperienced lawyer and his antics ensure courtroom hilarity.
The screenwriter for My Cousin Vinny got inspiration from an acquaintance.
According to the screenwriter of the film, Dale Launer, the idea for My Cousin Vinny came to him in the early 1970s. He met a guy who was patiently waiting for the results of his bar exam. Launer asked the guy what's the most number of times someone can take the exam to pass.
His acquaintance said that as far as he knows, it was 13 times. Now, this is where the idea came from. What if you needed someone to defend you after an accusation of a crime you did not do, and you knew that your lawyer took the board 13 times? How would you feel? That was the birth of the film's concept.
Robert De Niro was the first choice for My Cousin Vinny's lead role.
After writing the script, Launer met with Fox CEO and President to discuss the making of the film. They brainstormed for the perfect cast with Launer initially wanting De Niro to play Vinny Gambini. This did not sit well with the big bosses so the proposal was scrapped and Joe Pesci was cast instead.
A road trip was all it took to finish the script for My Cousin Vinny.
It's true what they say about having a spark of genius after a well-deserved break. For Launer, all it took was a road trip to the South for research.
He drove to Alabama and Mississippi down to the Gulf Coast. His trip was able to provide a lot of inspiration for the film's scenes. Launer also added that it was not only the experience that gave him the spark of genius. The attitude of the people he met during his trip was also a big factor in his ideas.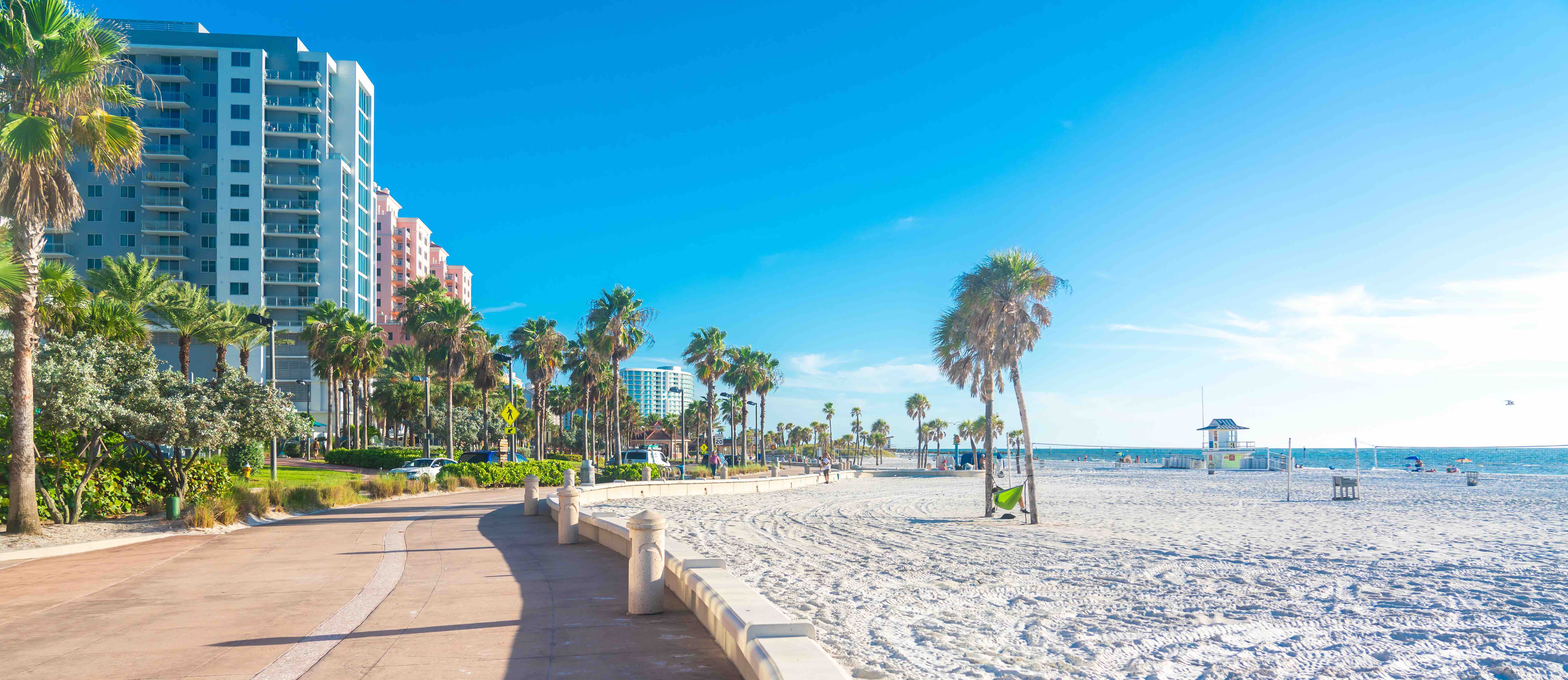 Mona Lisa Vito was not a preferred character in My Cousin Vinny.
In an interview, Launder revealed that producers and big bosses wanted to remove Vinny's girlfriend from the movie. Mona Lisa Vito was a car expert, Chinese-food-loving, and an unemployed hairdresser which are factors that the studio didn't find appealing.
Launer came to her defense as he saw the potential. He did look for a way to make the character more interesting by embellishing the role. In the end, the character was retained and it proved to be the right decision. Mona Lisa Vito is an unforgettable character and for her portrayal of the role, Marisa Tomei won awards.
The producers of My Cousin Vinny trusted Marisa Tomei for the role.
When Tomei landed the role of Mona Lisa Vito, she did not have enough film experience. However, the director and film producer could see how talented and naturally funny Tomei was. One factor that helped cement her claim to the role was that she read the lines with heart and gravitas.
My Cousin Vinny portrays the legal system accurately.
In a commentary, a lawyer from Cambridge University said that a movie grounded on law is only as good as its accuracy. This is the reason why Launer and the rest of the production had someone with a law degree verify all the legal proceedings on the script. They want to make sure everything is correct. Critics say that although the film is for comedic purposes, everything is approximately true. The scriptwriters even attended a true-to-life trial to get more inspiration.
Some scenes from My Cousin Vinny were shot in a real prison.
The crew and some of the cast had their shoot for a few days in prison in Gainesville, Georgia. It was a state prison, and the prisoners were in a separate wing for solitary confinement. The prison had a death row area beside where the crew was shooting which made it all the more interesting for the set. From the outside gate, it took them 40 minutes to get to where they were actually shooting. In the movie, it was not extras but actual prisoners screaming and saying horrible stuff to Bill and Stan.
My Cousin Vinny production hired real prison guards for the movie.
One fun fact in the film My Cousin Vinny is that the prison guards were the real deal. The prisoners throughout the film were also real-life prisoners. The real-life prisoners were asked to do two scenes in the movie. They first appeared during Bill and Stan's arrival in prison. The second time was during the prison basketball scene. According to the team, all the prisoners were extremely helpful and cooperative throughout the shoot.
Joe Pesci had to learn a card trick for a scene in My Cousin Vinny.
Vinny did a card trick in a scene where he had to convince Bill to hire him as his lawyer. According to Pesci, the trick was not fake as it was important for him for it to appear as real as possible. Of course, one can always fake anything by doing several shots, but production made it a personal request to Pesci to learn about it as much as possible. He was a versatile actor so he spent some time perfecting the trick. There were no cuts in that scene and Pesci did justice to it.
Bill's mom from My Cousin Vinny got cut off.
During pre-production, they had a hard time figuring out where to put Bill's mom in the movie. One concern was that people would wonder why Bill's mom did not even come and visit. So what they did was make sure that it was clear to the audience that Bill's mom had a heart attack prior to the events of the film. The actual scenes where the mom comes down to Alabama were completely removed, and they ended up saving running time for other important scenes.
The filmmakers of My Cousin Vinny used an actual owl.
In the movie, a screeching owl always wakes Vinny. Lynn's team took a realistic approach by using an actual owl. According to them, the life-like behavior of the owl was not due to animation but because they used practical effects. They said that they got lucky that the owl was cooperative during filming.
The most quoted dialogue in My Cousin Vinny was from a real conversation.
The most quoted dialogue in the movie was about the "two yutes". This was between Judge Chamberlain and Vinny. What the public did not know is that it came from a real conversation between Lynn and Pesci. This was inspired by Pesci and Lynn's conversation while they were preparing for the film in New York City.
The law community praised My Cousin Vinny.
A lot of people from the field of law had called My Cousin Vinny a powerful film. Not only because of the amazing performances of the actors and the superb preparation from the crew but also because of the film's accuracy.
Experts of the law said that everything in the film could happen in a real trial. Among the many praises that the film received was from a Seventh Judicial Circuit Court Judge. To this day, references to the movie are found in legal textbooks.
My Cousin Vinny was supposed to have a sequel.
There was already a plan to make a sequel of the movie, Launer said in a 2004 interview. However, Marisa Tomei did not want to do it at the time. She eventually changed her mind, and even Pesci was on board, but the studio was not interested anymore. They felt like too much time have already passed since the movie's initial release and it would be hard to introduce a sequel to new audiences.
Tomei found out that she was nominated for an Oscar for My Cousin Vinny at a friend's house.
Marisa Tomei was sleeping on a couch at her friend's house when she heard the news of her Oscar nomination. She was awakened by her pregnant friend's screaming which Tomei initially thought were signs of labor but it was actually her friend's cheers after hearing about her chances to get an Academy Award.
My Cousin Vinny had a Bollywood version.
In 2007, Ravi Chopra from India met with Fox to ask for approval for the remake. Fox gave a go signal and the permission to recreate the original idea of the movie was in process.
Eventually, Banda yeh bindaas hai or This Guy is Fearless was released. Regrettably, Fox sued the production company in 2009 for $1.4 million as they believed the remake was too close to the original and the script used was not approved by them. In the same year, the Indian company settled with Fox and they paid the studio $200,000.
Before starring in My Cousin Vinny, Pesci was a singer.
Joe Pesci was a lounge singer before he became the lead actor of My Cousin Vinny. Six years after the movie came out, Pesci released his self-entitled album, Vincent LaGuardia Gambini Sings Just for You.
The album included a duet with Marisa Tomei.
Will Smith also took interest in a role for My Cousin Vinny.
Back in 1991, Will Smith was not yet as popular as he is today. When My Cousin Vinny was in pre-production, Smith expressed interest in Stan's role, Vinny's cousin. Nothing materialized and Mitchell Whitfield took on the role for the film.
The production team of My Cousin Vinny considered big actors for the lead role.
Before Joe Pesci got the role, actors like Danny DeVito and James Belushi were considered to play Vincent Gambini. Belushi later said that he regrets turning down the part. Actor and stand-up comedian Andrew Dice Clay also said that he was offered the role.
Vinny was dyslexic in the first screenplay draft of My Cousin Vinny.
The central storyline in the film was about a lawyer who's struggling to earn his qualifications. In the screenplay's first draft, scriptwriters had an excuse for why Vinny can't get that. It's because they portrayed him as someone with dyslexia. However, this trait was removed as Jonathan Lynn said he found it difficult to accurately present someone who's dyslexic.
A series of novels for My Cousin Vinny was released.
In 2017, Lawrence Kelter started a series of novels based on the film. Although the adventures of Vincent Gambini did not have a sequel, it continued its popularity in many forms. The first novel, My Cousin Vinny: Back to Brooklyn, serves as a sequel to the movie. Following that was a series of novels with the most recent one in 2020 titled Wing and a Prayer.
Pesci got the inspiration for his role in My Cousin Vinny from his old neighbors.
Pesci got most of his inspiration in his role as Vinny from men in his old neighborhood. He grew up in New Jersey, and in their small neighborhood, he said that there were a lot of men with similar characteristics as Vinny. Pesci put a few of those characters together in his head to effectively portray the titular role.
My Cousin Vinny was all about the director's stand on capital punishment.
Despite it being a comedy, Jonathan Lynn said that it was all about his stand on capital punishment. The movie's director is profoundly opposed to the idea of capital punishment, and the film makes a big statement for that. The goal was to entertain the audience without making it sound like they're preaching to the media.
The film My Cousin Vinny had memorable quotes.
Fans of the movie had several quotes that are still known to this day. "Two Youts," was one of the many and if you search for it online, you can find a treasure trove of one-liners and quotes. We'll leave this quote from Mona Lisa Vito for you today. "You think I'm hostile now, just wait until you see me tonight."
There are many options to watch My Cousin Vinny today.
The iconic legal movie is not yet available on Hulu or Netflix. However, it's available for streaming in Philo and fuboTV. You can also rent it for $2.99 through Google Play, Microsoft Store, Amazon Prime, iTunes, and Vudu. Those same outlets can also purchase the movie for $14.99.
My Cousin Vinny is an R-rated film.
R-rated films are films restricted to viewers 17 and under as they contain graphic violence, nudity, harsh language, and even drug abuse. My Cousin Vinny was classified Rated R as there are profanity and crude humor throughout the film.
Rudy Giuliani quoted My Cousin Vinny in a press conference.
Rudy Giuliani, Donald Trump's lawyer and former mayor in New York City, referenced My Cousin Vinny during a press conference. He talked about a scene in the movie as he was trying to illustrate how poll watchers of the Republicans were not allowed to properly view vote counts.
When director Lynn heard about it, he had a sour opinion altogether. Lynn said that although Vinny was argumentative, he was good-hearted. As for Giuliani, he believes otherwise.
My Cousin Vinny director did not know that Macchio was a Karate Kid star.
Ralph Macchio played the role of Daniel LaRusso in the action film The Karate Kid. When they cast Macchio to play the role of Bill Gambini in the film, the director was not aware that he was the star of the popular youth film. According to Lynn, he was just too excited and eager for Ralph to play the role and based his casting on talent and not on his filmography.
My Cousin Vinny is considered one of the greatest legal movies of all time.
My Cousin Vinny is regarded as one of the best legal movies of all time. Reviewers praise the movie for its substantial arguments and true-to-life criminal procedures despite it being a comedy film. The director and producers of the film liken the positive feedback to an Academy Award. Vincent "Vinny" Gambini is also considered one of the most iconic lawyers in film and even legal history.