In 2015, Lindsey Graham announced his plans to run for the 2016 election. Due to this, details about his personal life began to emerge quickly. Despite withdrawing from the race, Graham's name has been of interest to political enthusiasts and normal people alike. In an interview in Utah, he claimed that he almost got married to a flight attendant while he was in Germany, but no one knows what happened next. Find out more about the man behind the mystery with these Lindsey Graham facts.
Quick Facts
Essential Facts
Interesting Facts
Lindsey Graham was born on the 9th of July 1955.

He is an American politician that took a seat in the Senate in 2003. 

Lindsey Graham has represented South Carolina as a senator for 17 years.

Before running for Senator, he served the House of Representatives from 1995 until 2003. 

Lindsey Graham received his Juris Doctor degree in 1981 at the University of South Carolina School of Law.
His full name is Lindsey Olin Graham. 

Lindsey Graham has been the South Carolina representative since 2003.

Although unmarried, Lindsey Graham served as the legal guardian of his sister, Darline. 

Lindsey Graham's parents, Florence and Millie Graham were South Carolina natives. 

His parents had a liquor store, pool hall, and a bar in Central, South Carolina where Linsey Graham was born. 

After getting his Bachelor of Arts degree at the University of South Carolina, Lindsey Graham joined the air force. 

When he left his active duty, Lindsey Graham became Oconee's assistant county attorney. 

Even though Lindsey Graham declares himself as a conservative, he was seen as a moderate Republican.

Lindsey Graham strongly opposed budget cuts that are aimed towards defense spending. 

He was an advocate for military intervention abroad.
Lindsey Graham was the first in his family to attend college. 

While he was in college, Lindsey Graham's parents died 15 months apart. 

Lindsey Graham became a military lawyer and was assigned in Germany for 4 years. 

He won the senatorial seat with over 54 percent more votes than Lindsey Graham's opponent. 

Lindsey Graham was the very first Republican to be elected in South Carolina's House of Representatives since the Reconstruction.
Lindsey Graham adopted his sister.
As he was studying at the University of South Carolina, Graham's parents died. First, he lost his mother to Hodgkin's lymphoma at the age of 52. Around 15 months after, his father left him at age 69 due to a heart attack. During that time, his sister was only 13 years old, or 9 years his junior.
Because of this, he became the legal guardian of his sister. After enlisting with the Air Force, he legally adopted Darline so that she could have his military benefits.
He became known for the Senate trial and House impeachment of former President Clinton.
Graham started his career in politics in 2002 at the South Carolina Legislature. The window became wide open for him during the 1994 open U.S. House seat, which he won campaigning this conservative record. Although he has been in the election scene, the questions he threw at the House Judiciary Committee in 1998 gave him the spotlight he needs.
Namely, this Committee led the Congress' formal impeachment inquiry against former President Clinton.  Even though the Republicans lost the case, Graham got catapulted to the national stage. 
Lindsey Graham was an Air Force Reserve.
In 2015, Graham retired as a colonel from the Air Force Reserve. Unlike other politicians, he spent around 3 decades serving in the military. In 2014, he received a Bronze Star award for his service as a senior legal adviser for the Air Force from August 2009- 2017 during the combat operations in Afghanistan. When he retired, he was only 59 years old, or a year shy of the mandatory age for retirement.
Although a Republican, he has a record of reaching out to other parties.
Even though Graham is known to be a constant Obama agitator, this did not prevent him from reaching out to Democrats to solve current issues. There's no doubt that he's a Republican all the way through, but he will not hesitate to work with those on the other side of the fence to make things work.
In an interview, he even claimed that Democrats and Republicans should join forces to find the best and practical solution for immigration reform.
Graham is okay with allowing illegal immigrants to stay in the US given that they meet conditions. 
Unlike any other politician in the Republican field, Graham supports illegal immigrants staying in the US under certain conditions. As part of the bipartisan senators known as the "Gang of Eight," they authored the legislation that will eventually give immigrants US citizenship. While it was submitted to the Senate, it sadly did not follow through. 
He was planning to run in the 2016 elections but Lindsey Graham got little support.
In 2015, Graham announced his participation in the Presidential Election Race of 2016. Despite this, he got low poll numbers and little support which led to his removal from the Republican debates. Eventually, he suspended and withdrew his campaign in December.
Lindsey Graham does not know how to send an email.
Yes, you got that right. In 2015, he made headlines when he said that despite being in politics for so long, he has never sent an email in his life. Upon discussing the Clinton e-mails with Chuck Todd his comment quickly went viral. As a consolation, Graham regularly carries his cellphone – but don't expect to see him with an Android or an iPhone anytime soon. Apparently, he still prefers a flip phone.
Lindsey Graham did not cast his vote for Clinton or Trump.
On May 6, 2016, Graham made a statement that he will not be voting for either of the running presidential candidates for the general election. Even though he was first critical about the party's nominee, he ended up being one of Donald Trump's most vocal supporters after winning the presidential election. Lindsey Graham tells CNN that Donald Trump may be a handful but he still wants to see the president succeed. He added that he enjoys his ability to influence the president's decision by staying on his side.
A campaign ad in 2020 features Lindsey Graham criticizing Trump.
Despite the support he's been showing President Trump in previous years, a 2020 ad features him calling President Trump names. The campaign advertisement from the Republican Voters Against Trump praises Joe Biden while Graham made comments about Trump being a xenophobic, race-baiting, and religious bigot.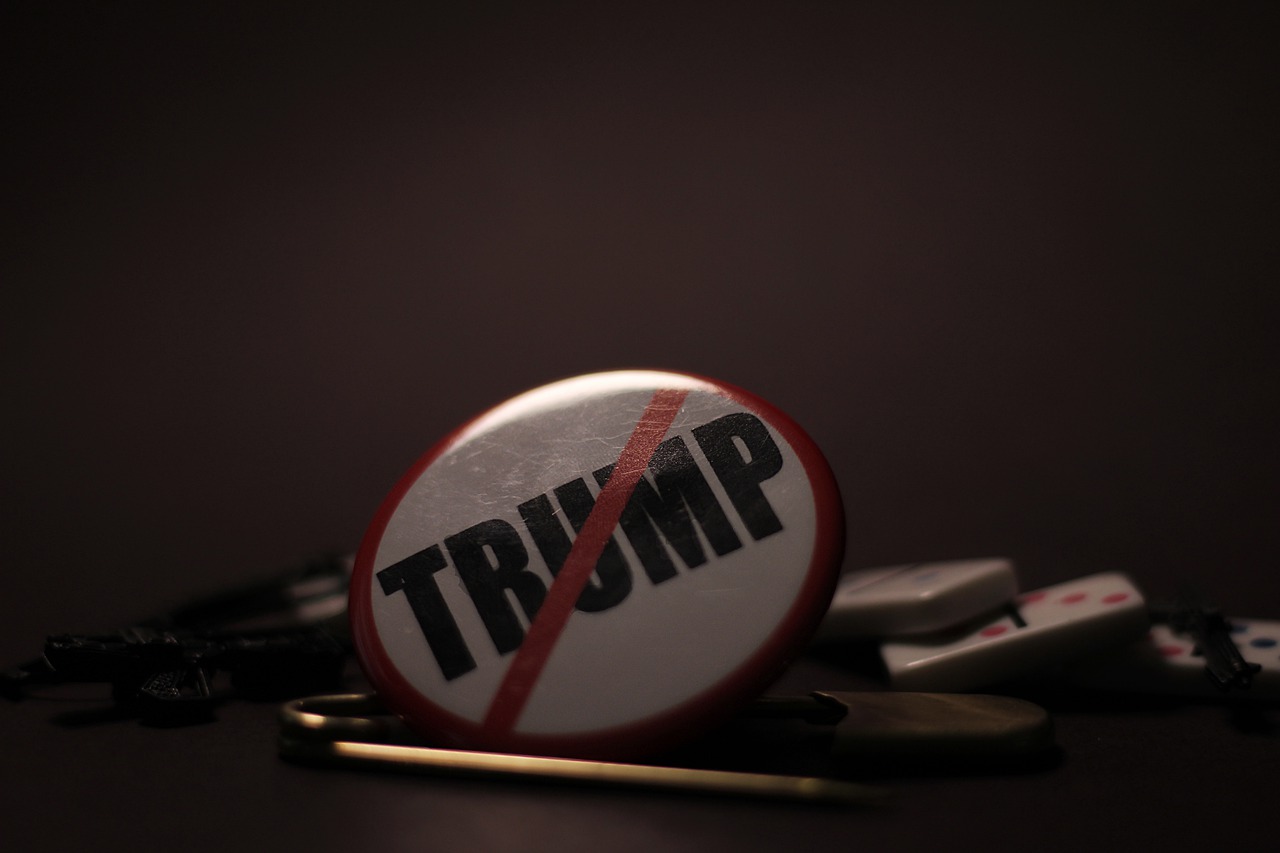 Lindsey Graham has also published a book.
On June 17, 2015, Graham self-published an autobiography entitled My Story: Lindsey Graham. The book covers the upbringing and the life of the Senator representing South Carolina. Through 126 pages, it delves deep into his experiences and struggles. With a 4.25 rating on Goodreads, supporters and critics alike have their respective comments about the book.