Fastest Rappers in the World
Rap is one of the most popular music styles ever, but what makes it so? Some might say it's the chanting, while some might say it's the rhyming. To the fastest rappers in the world and their fans, it is most likely the speed of their delivery.
It's no secret that people love fast rap. Every week, you'll notice rappers peak on global music charts because of how addicting listening to their fast rap is. Aside from Eminem, however, people don't know some of the fastest rappers in the world.
If you want to know more about the fastest rappers in the world and how swift their lips and minds are, keep on reading!
What is rap?
Before we list down the fastest rappers in the world, it's important to first define rap. Rap is a musical style that involves chanting or "rapping" the lyrics instead of singing them.
The lyrics comprise rhymes, wordplays, and slang words that a rapper will chant on top of a musical accompaniment or a backing beat. Because of this, people also call rapping "rhyming" or "spitting". Of course, rhyming isn't all rapping is about.
What are the components of rap?
Rap has three components: content, flow, and delivery.
First, content comes from the rapper's lyrics. It refers to the story or message they wish to convey in their lyrics. Rappers will often have hidden messages that fans have to decipher from the entendres or wordplays they incorporate into their songs.
On the other hand, flow refers to the rhythm of the song and the rhyme. Since most rap songs only rely on a backing beat as its accompaniment, the flow of the song will usually depend on the rapper's rhyme schemes. A rap song can have multiple flows, depending on how many rhyme schemes the rapper uses.
Lastly, delivery refers to the rapper's tone and cadence. The overall mood of the song heavily depends on the rapper's delivery. A rapper can deliver their lyrics sarcastically, and this would change the message or content of the song.
Given these elements, it is no surprise that people often compare rap and spoken word poetry with each other. After all, they are alike in not just the content and flow, but the delivery as well. To some, however, the distinction doesn't matter, especially since rap also originates from African spoken poetry.
What is the history of rap?
With the way people use the terms "rap music" and "hip hop music" interchangeably, it's certainly easy to confuse where rap music originated from. Long before the rise of hip hop culture, rapping already had many roots in Africa.
For instance, the griots of West Africa recited stories to the rhythm of drums and other ancient instruments. A griot refers to a West African poet, singer, or historian. Their storytelling was considered to be an early form of rap.
In the 19th century, blues musicians incorporated rap into their songs. One recorded example is from the 1950 song, "Gotta Let You Go", by blues artist Joe Hill Louis. Jazz, musical theater, and African American poetry all had some form of rap as well, which artists often called "semi-spoken" music.
The rise of hip hop culture and hip hop music in the United States, however, was what made rap into its genre. During the 1970s, modern rap developed in the Bronx, New York City. At parties, MCs would often entertain guests in between official performances. Before long, MCs were entertaining audiences with original rap performances of their own.
This was how modern rap naturally found its footing in the underground music scene. Before long, rap also found its way into mainstream music with the rise of fast rapping or "chopping."
What is chopper rap?
Today, when most people think of rap, they think of fast, choppy words all compressed into a single second. This form of rap is called "chopping".
Chopping is a style of hip hop music from the Midwest regions of the United States. People were "chopping" long before, but it was not until the 1990s that the style took off and gained recognition. By the 2000s, this new style quickly gained popularity in California, New York, and other states.
Chopper rap owes its early success to artists like Bones-N-Thugs Harmony and Twista. Their commercial success allowed for chopper rap to rise from the underground scene and become part of mainstream music.
Soon after, some of the most famous rappers of today, like Eminem and TechN9ne, started their music careers, and rappers from other countries started picking up the style too.
Who are the fastest rappers in the world?
Busta Rhymes
Real Name: Trevor Taheim Smith
Birth Date: May 20, 1972
Years Active: 1989–Present
Busta Rhymes is a rapper, music producer, and actor from East Flatbush, New York. Many consider Busta Rhymes to be one of the best and most prolific rappers of the 1990s. He began his music career as a member of the Leaders of the New School. Despite the group's success, they disbanded in 1993.
However, Rhymes' popularity only continued to soar. He became one of the most in-demand rappers. In 1996, he released his solo debut album, The Coming. It ranked 6th on the Billboard 200 album chart and earned him his first-ever Grammy nomination.
Since then, Rhymes has released many more hit albums and singles. His most famous rap song is "Break Ya Neck" from his album, Genesis. "Break Ya Neck" also contains Busta Rhymes' fastest rap ever. On this track, he raps 758 words in just 231 seconds. That's an average of 3.28 words in a single second!
Busta Rhymes has received a total of 12 Grammy Nominations, and he founded his record label called Conglomerate. With all of his accomplishments, it is no surprise that he is part of the list, 50 Greatest MCs of Our Time (1987–2007).
Crucified
Real Name: Richard "Dickie" Lee Mason
Birth Date: June 18, 1987
Years Active: 2009–Present
Next on this list of the fastest rappers in the world is someone who has received a lot of criticism. Crucified is an independent rapper from New Braunfels, Texas. He has collaborated with many successful choppers, like Twisted Insane, Bizzy Bone, and D-Loc.
Unfortunately, many rap fans criticize Crucified for his rap. According to them, Crucified raps too fast. His too-fast chopping takes away from his music instead of adding to it. Some even argue that his songs sound like "gibberish" instead of rapping.
Furthermore, Crucified also likes to mumble in his songs. This makes his lyrics hard to understand. Because of this, rap fans and the Guinness World Records do not recognize his chopping.
His current record is rapping 28.9 syllables per second, which is from one of his songs in the album Powered Up. 
Dizzee Rascal
Real Name: Dylan Kwabena Mills
Birth Date: September 18, 1984
Years Active: 2000–Present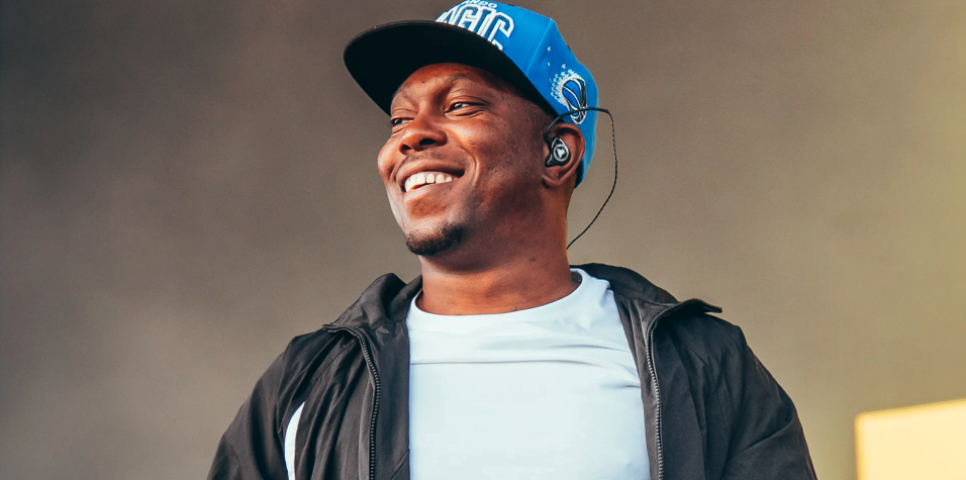 While he isn't the fastest rapper out there, Dizzee Rascal can certainly keep up with most of those on this list of the fastest rappers in the world. Dizzee Rascal is an English MC, rapper, and producer from Bow, London.
He is a pioneer of grime music, which is a genre of electronic music that developed from dancehall, hip hop, and UK garage music. Ever since he released his debut album, Boy in Da Corner, Dizzee Rascal has been a household name in the music industry in Britain.
Dizzee's song, "Jus A Rascal", features one of his fastest rappings yet. He rapped 759 words in just 208 seconds. He crammed an average of 3.64 words every second!
El Chojin
Real Name: Domingo Edjang Moreno
Birth Date: April 28, 1977
Years Active: 1992–Present
El Chojin is a Spanish rapper and songwriter from Madrid, Spain. Out of all the fastest rappers in the world, El Chojin is the current holder of the Guinness World Record for most syllables rapped in one minute. In just one minute, El Chojin rapped 921 syllables!
Before he was a solo artist, El Chojin was a member of the Wild for da Night (WFN) crew. He also joined another group called 995, and together, they released four albums.
As a solo artist, El Chojin released songs with themes that focused on different social issues. He rapped about racism, discrimination against immigrants, and drug abuse. His solo, "Mi turno", is considered to be his most "radical work", but other notable tracks include "Lola", which promotes condom use and "El final del cuento de hadas", which campaigns against gender-based violence.
Eminem
Real Name: Marshall Bruce Mathers III
Birth Date: October 17, 1972
Years Active: 1988–Present
Aside from being one of the fastest rappers in the world, Eminem is also one of the best-selling music artists of all time. Eminem is an American rapper, songwriter, and producer from Missouri. He helped popularize hip hop music during the 1990s with the release of his album, The Slim Shady LP.
Eminem's fastest rap ever is 948 words in just 244 seconds in his 2020 song, "Godzilla". That's 3.88 words per second! In one section of the song, he rapped 225 words in just 30 seconds for an average of 7.5 words per second.
With "Godzilla", he beat some of his own records. This includes his 6.5 words per second record for his verse on Nicki Minaj's "Majesty" (2018) and his 6.46 words per second record for the 2013 hit "Rap God".
Throughout his career, he has received eight American Music Awards, 15 Grammy Awards, 17 Billboard Awards, and many more. His other stage names include Slim Shady, Double M, and M&M.
Krayzie Bone
Real Name: Anthony Henderson
Birth Date: June 17, 1973
Years Active: 1991–Present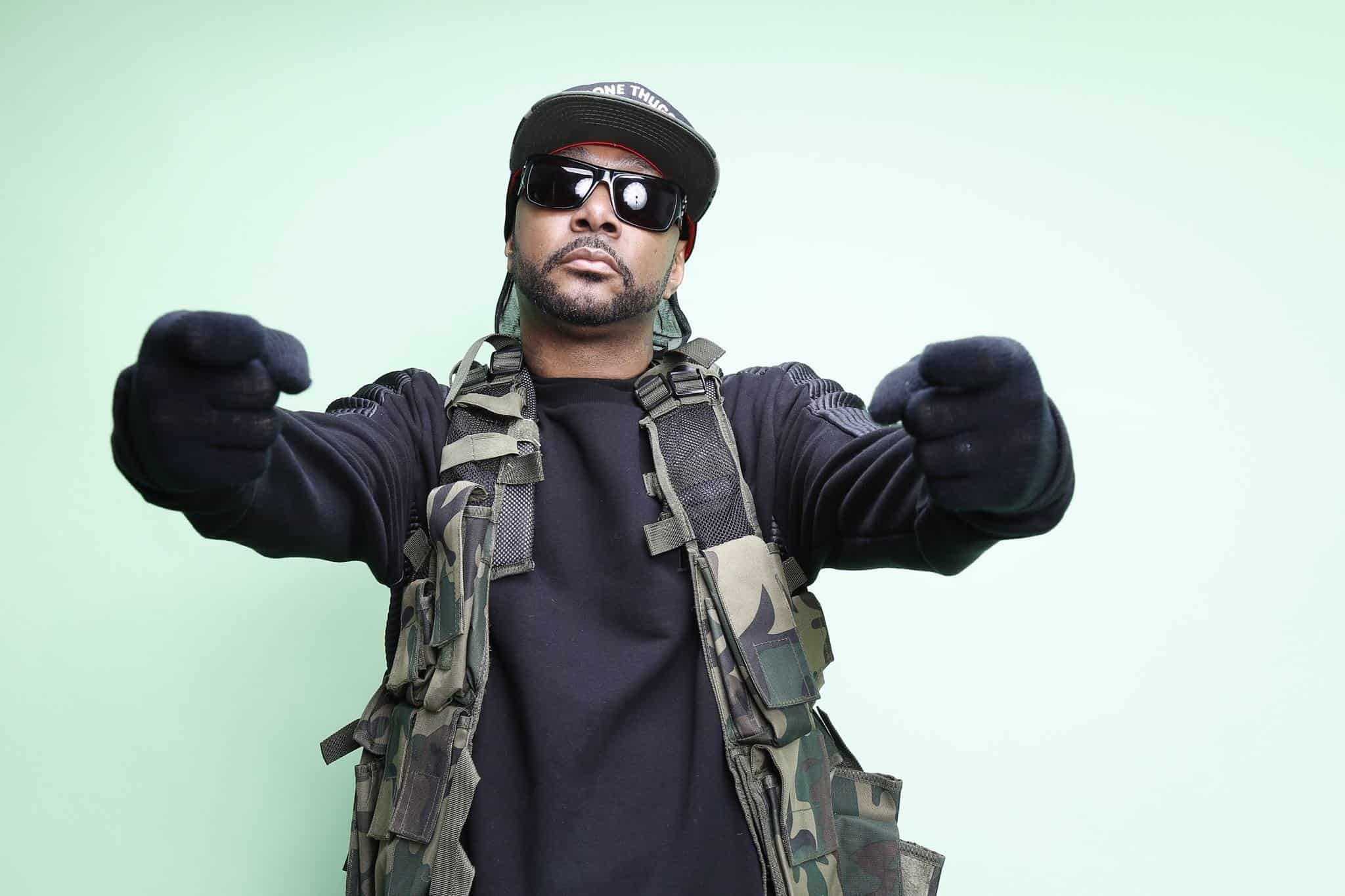 Krayzie Bone is a rapper from Cleveland, Ohio. Aside from being one of the fastest rappers in the world, Krayzie is also an established producer and entrepreneur. He is also a member of the famous rap group Bone Thugs-n-Harmony.
Krayzie Bone debuted as a solo artist in 1999 with his album Thug Mentality 1999. The album comprised tracks featuring famous artists, including Mariah Carey, Snoop Dogg, and Bone Thugs-N-Harmony.
Together with Chamillionaire, Krayzie won "Best Rap Performance by a Duo or Group" at the 49th Grammy Awards for the song, "Ridin'". His fastest lyrics are from his song Heated Heavy. He chops 169 words per minute, earning him a spot as one of the fastest rappers in the world.
NoClue
Real Name: Ricky Raphael Brown
Birth Date: January 28, 1985
Years Active: 2004–Present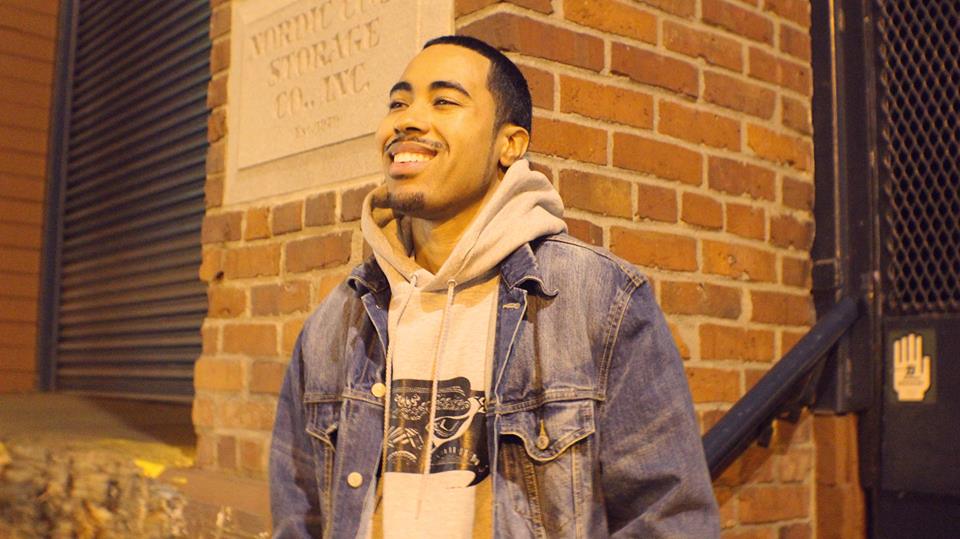 NoClue is a rapper, video producer, and songwriter from Seattle. As a child, he was already reciting raps, and he started writing his lyrics by age nine. His early exposure to music is because of his grandfather, who was a member of The Singing Galatians.
In January 2005, the Guinness World Records recognized NoClue as the world's official "Fastest Rap MC." He won this title with his song, "New West", where he rapped 723 syllables in 51.27 seconds. His record is an average of 14.1 syllables every second.
Aside from being one of the fastest rappers in the world, NoClue has also had a prolific career in video production. He is the CEO and founder of Long Live LLC and Cinema 28, where they produce music videos, model portfolios, and other media.
Outsider
Real Name: Shin Ok-Cheol
Birth Date: March 21, 1983
Years Active: 2004–Present
One of the fastest rappers in the world is Outsider. He is a rapper from South Korea, and many consider him to be the fastest Korean rapper. Outsider started as an underground rapper but found moderate success after signing onto the label Sniper Sound.
In 2009, Outsider found mainstream success with his title track, "Loner". It also made him one of the fastest rappers to reach #1 on Korean music charts. He was very successful in South Korea, but he faced a hurdle in 2013 when he sued his label.
In his lawsuit, Outsider claimed that Sniper Sound never compensated him properly for his songs. In turn, Sniper Sound sued him back and removed all of his songs from the market. Outsider did not let this stop him as he founded his label, ASSA Communication, and released his next mini album, Rebirth Outsider.
Outsider's record is around 721 syllables in 21 seconds and 22 words per second. Unfortunately, he does not hold any official Guinness World Records titles because he raps in Korean.
R.A. the Rugged Man
Real Name: R.A. Thorburn
Birth Date: January 10, 1974
Years Active: 1992–Present
R.A. the Rugged Man is a rapper and producer from Suffolk County, New York. This American rapper began his music career at a young age. At 12 years old, he was already performing and building a name for himself. By the time he was 18 years old, he had already signed with the major label, Jive Records. Unfortunately, the company was never able to release his debut album.
This did not stop his career as he, later on, collaborated with many artists. Throughout his career, he has worked with famous musicians like Notorious B.I.G. and Mobb Depp. He has also appeared in films such as Three Thug Mice (2008) and Skid Row (2013).
R.A. the Rugged Man displays his fast rapping in his song "Gotta Be Dope". On the track, he spits 11.14 syllables per second.
Rebel XD
Real Name: N/A
Birth Date: June 6, 1973
Years Active: 1992–Present
As one of the fastest rappers in the world, Rebel SD is a public figure known to many. However, despite his popularity, his real name and most of his private life remain a mystery. What people do know is that Rebel XD was born in Chicago.
Rebel has won the Guinness World Record for Fastest Rapper three times. The first time was in 1992 when he recorded 667 syllables in 54.9 seconds. In 1998, he beat his own record with 683 syllables in 54.5 seconds. In 2007, he once again set a new record with 852 syllables in 42 seconds.
Like Crucified, however, many rap fans are torn about Rebel XD's title. Some believe that his chopping is too hard to understand. Because of this, Rebel XD is not as beloved as other rappers.
Tech N9ne
Real Name: Aaron Dontez Yates
Birth Date: November 8, 1971
Years Active: 1991–Present
Among the fastest rappers in the world, this next one is known as the king of speed rapping. Tech N9ne is an American rapper and singer from Kansas City, Missouri.
Rapper Black Walt gave Tech N9ne his stage name, which is pronounced "tech nine". It comes from the TEC-9 semi-automatic handgun. After establishing his career, Tech N9ne stated that his stage name carried another meaning. To him, Tech N9ne also means the complete technique of rhyme. "Tech" means technique, while "nine" refers to the number of completion.
Many films, TV shows, and video games feature Tech N9ne's music. He is most known for his 2011 song "Worldwide Choppers". The track features other famous rappers like Busta Rhymes, Twisted Insane, Twista, and many more.
His fastest record, however, might be from "Takin Online Orders", where he raps 15.2 words per second.
Tonedeff
Real Name: Pedro Antonio Rojas, Jr.
Birth Date: December 14, 1976
Years Active: 1993–Present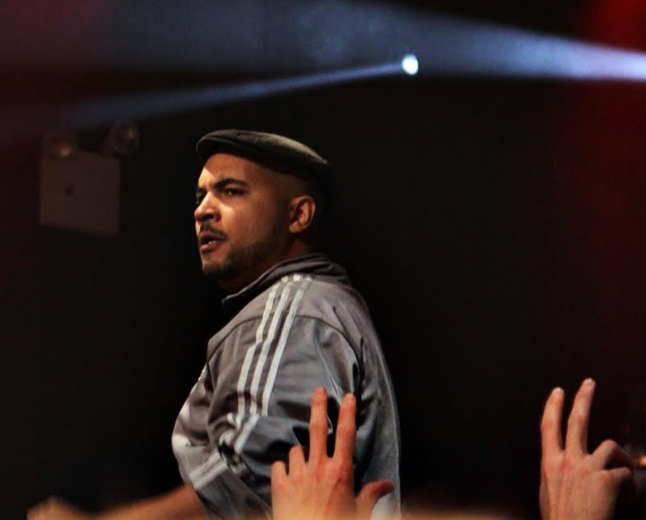 Tonedeff is a successful rapper, producer, and singer from Virginia. In 1989, Tonedeff formed the group "The RBM Crew". Unfortunately, they disbanded in 1995 after their label shut down. In 1993, Tonedeff came back onto the music scene as a participant in The Arsenio Hall Show. He won the show's grand prize, "Flava of the Future".
He received many offers from major labels, but he declined them to go to college. In 1997, Tonedeff founded his record label, QN5 Music. While the record label struggled during its first few years, it eventually found its footing. QN5 Music recruited famous artists and producers.
Of course, Tonedeff wasn't just a successful record executive. Tonedeff was also a big-name rapper. In his 2013 song "Demon", Tonedeff spits 165 syllables in 16 seconds.
Twista
Real Name: Carl Terrell Mitchell
Birth Date: November 27, 1973
Years Active: 1989–Present
A list of the fastest rappers in the world wouldn't be complete with Twista. Known to many as the chop king, Twista is an American rapper from Chicago. He released Runnin' Off at da Mouth, his first album, in 1992 under the stage name Tung Twista.
Twista once held the Guinness World Record for "Fastest Rap MC". He rapped 598 syllables in 55 seconds. That's an average of 11.2 syllables per second. While he no longer holds the title, he continues to beat his own records. In his 1999 song, "Victory or Death", Twista spits 12.8 syllables per second. In "Mita Tung Twista", he shows his consistency with a record of 11.2 syllables per second.
His breakthrough into the mainstream happened after he released his 1997 album, "Adrenaline Rush". It peaked on the Billboard Hot 200 at #77. After that, Twista continued to work with famous producers, and his songs continued to chart and sell internationally.
Twisted Insane
Real Name: Michael Johnson
Birth Date: September 22, 1982
Years Active: 1996–Present
Twisted Insane is an American Rapper from California. He is also the founder of Brainsick Muzick, a record label in San Diego.
His early music career had not been easy. He started off selling his albums while traveling from city to city. He found it hard to make ends meet, and he was even homeless when he released his first album, Shoot for the Face, in 2006.
Despite his struggle, he did not give up, and he eventually garnered his fan base. He collaborated with popular artists like Tech N9ne. Twisted Insane has 11 studio albums to his name, plus several other collaborations.
Aside from being a prolific rapper, he is also one of the fastest rappers in the world. In his song "Dome Split", he spits 15.6 syllables per second.
Watsky
Real Name: George Virden Watsky
Birth Date: September 15, 1986
Years Active: 2006–Present
Watsky is an American rapper from San Francisco. At 15 years old, he started performing slam poetry and won several competitions in the Bay Area. In 2006, he competed with his team at the National Youth Poetry Slam, where they won the grand prize.
His rap career started in 2009 when Watsky released a self-titled hip hop album. He rose to fame after going viral on YouTube in 2011. Watsky uploaded a video of himself rapping an original piece to the instrumental of Busta Rhymes' "Break Ya Neck", which impressed many viewers.
Watsky is not just one of the fastest rappers in the world. He also holds the Guinness World Record for Longest Rapping Marathon, with a record of rapping for 33 hours, 33 minutes, and 19 seconds straight.