What Happened On August 16th?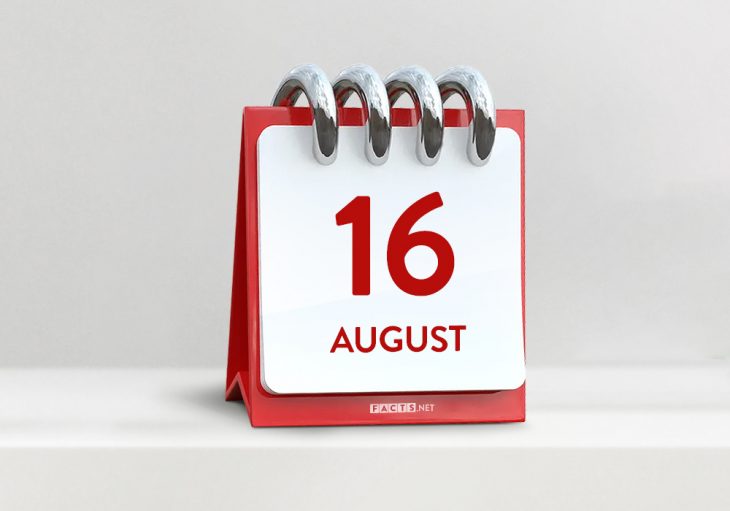 Get ready to discover the captivating events and remarkable individuals that make August 16th an intriguing day in history and pop culture. From the arrival of the original Siamese twins in Boston to the birthdays of influential figures like Madonna and James Cameron, this day holds a diverse range of significance and milestones. Join us as we delve into fascinating stories and achievements that continue to inspire.
Political Milestones
1513: The Battle of the Spurs took place between the forces of England and France during the Italian War of 1494–1559. King Henry VIII of England secures a decisive victory over the French forces, solidifying his reputation as a military leader.
1777: The Battle of Bennington started during the American Revolutionary War. It was a crucial victory for the American forces, led by General John Stark, against British and Hessian troops. The battle was fought in Walloomsac, New York, near the present-day town of Bennington, Vermont. The American victory at Bennington boosted morale and played a significant role in the ultimate success of the American Revolution.
1960: Cyprus gains independence from the United Kingdom, following a four-year-long armed struggle. Archbishop Makarios III is elected as the first president of the Republic of Cyprus.
Scientific Breakthroughs
1858: Queen Victoria of the United Kingdom made history by telegraphing the President of the United States, James Buchanae. This communication marked the first transatlantic telegraph message exchanged between a reigning monarch and a head of state. The message, sent from Queen Victoria's summer residence on the Isle of Wight, conveyed her wishes for the success of the newly laid transatlantic cable.
1988: IBM introduced "IBM Intelligent Workstation/2" (IWS/2), a software that brought advanced artificial intelligence (AI) capabilities to users. It included tools for natural language processing, machine learning, and knowledge representation, enabling the development of expert systems and AI applications. This marked a significant milestone in the growth of AI technology.
Cultural Events
1829: The original Siamese twins, Chang and Eng Bunker, arrived in Boston, Massachusetts. Born in Siam (now Thailand), Chang and Eng were conjoined twins connected at the chest by a band of flesh. Their arrival in Boston marked the beginning of their international fame and an extraordinary journey that would captivate the public's imagination.
1930: The first color sound cartoon, called "Fiddlesticks," is released by Ub Iwerks, co-creator of Mickey Mouse. The cartoon, featuring Flip the Frog, becomes a milestone in animation history and paves the way for future advancements in the field.
1977: Elvis Presley, the "King of Rock and Roll," passes away at his Graceland mansion in Memphis, Tennessee. His death marks the end of an era, but his music continues to influence and inspire countless artists and fans around the world.
2008: Jamaican sprinter Usain Bolt sets a new world record in the men's 100 meters race at the Beijing Summer Olympics, completing the distance in just 9.69 seconds. Bolt goes on to become one of the most decorated and celebrated athletes in the history of track and field.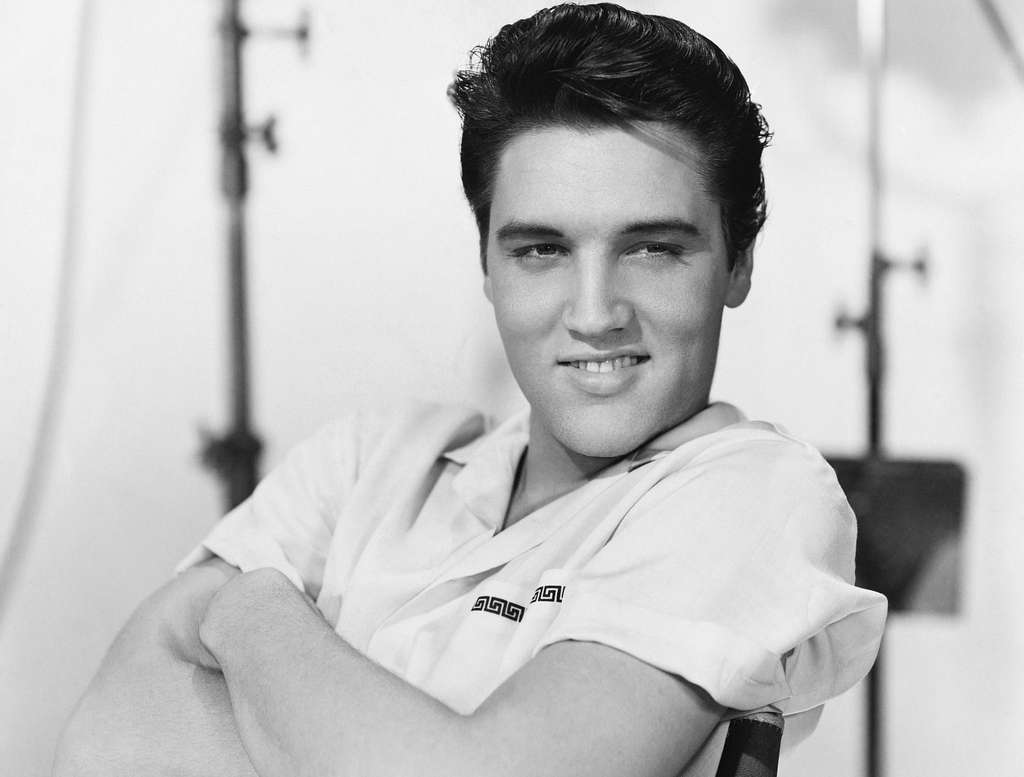 Notable Birthdays
T. E. Lawrence (1888–1935) – A British archaeologist, military officer, and writer who played a significant role in the Arab Revolt against the Ottoman Empire during World War I. He is better known as Lawrence of Arabia.
Bill Evans (1929–1980) – An American jazz pianist and composer, is born. Evans becomes a highly influential figure in the jazz world, known for his innovative approach to harmony and his expressive, emotive playing style.
Kathie Lee Gifford (1953) – An American television host, singer, songwriter, and author. She gained widespread recognition as the co-host of the popular talk show "Live! with Regis and Kathie Lee" alongside Regis Philbin. Gifford's warm and engaging personality has made her a beloved figure in daytime television. She is also known for her successful career as a singer and has authored several books.
James Cameron (1954) – A Canadian filmmaker, environmentalist, and explorer. He is known for directing some of the highest-grossing films in history, including "Titanic" and "Avatar", both of which became global phenomenons. Cameron's visionary approach to filmmaking and his dedication to pushing the boundaries of technology have earned him numerous accolades and critical acclaim.
Madonna (1958) – A global pop music icon and famous female singer. She has sold millions of records worldwide and is recognized for pushing boundaries with her provocative lyrics, performances, and fashion sense. Madonna's influential career spans several decades and includes hit songs like "Like a Virgin", "Material Girl", and "Vogue".
Angela Bassett (1958) – An esteemed American actress known for her powerful performances in film, television, and stage productions. She has portrayed notable real-life figures, including Tina Turner in "What's Love Got to Do with It", earning her an Academy Award nomination. Bassett has showcased her versatility in projects like "Black Panther", "American Horror Story", and "The Rosa Parks Story", receiving critical acclaim for her commanding presence and acting prowess.
Steve Carell (1962) – An Emmy-winning American actor, comedian, writer, and producer. He rose to prominence with his portrayal of Michael Scott in the critically acclaimed television series "The Office". Carell has showcased his versatile talent in various comedy films, including "Anchorman: The Legend of Ron Burgundy", "The 40-Year-Old Virgin", and "Crazy, Stupid, Love".
Final Word
Experience a journey through time as we explore the significant events that occurred on August 16th. From ancient wars to modern technological breakthroughs, this day has witnessed it all. Not only have individuals born on this day made remarkable contributions, but cultural and sports milestones have also left their mark. Reflecting on these momentous events helps us acknowledge the profound impact of our world's intricate historical tapestry. Come travel through time and discover the fascinating stories that have shaped our world to this very day.