Pill Bug Facts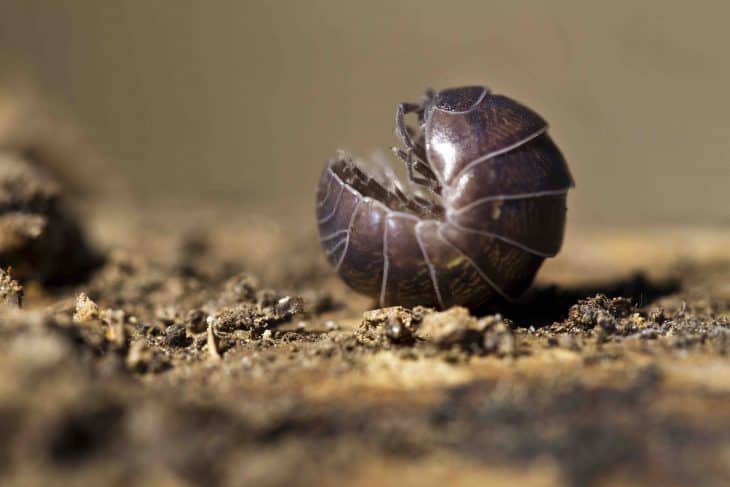 Pill bugs are also known as rollie-pollies, but that is not their real name. The bionomical name for the pill bug is Armadillidium vulgare. Here's an interesting tidbit we drew out of a bag of pill bug facts, they are not insects! Don't be fooled by their antennae and shell, though they are frequently connected with insects and referred to as "bugs," pill bugs are actually members of the Crustacea subphylum. This means they are more closely related to shrimp and crayfish than to any insect.
Pill bugs aren't the most adorable creatures, so why are they called rollie-pollies? It's because these bugs have the ability to roll themselves into a ball when they feel like they're in danger, which is quite an amazing trait! Just goes to show that no matter how small, animals, even bugs, will always have a unique defense mechanism.
Here's another, more bizarre fact – pill bugs eat their own feces! Each time a pill bug poops, it loses a small amount of copper, a vital element for survival. The pill insect will swallow its own feces to recycle this valuable resource, a technique known as coprophagy. If that did not surprise you enough, maybe this will – though pill bugs sip traditionally via their mouthparts, they can also take in water through their anus!
From their unusual functions in the body to their composting skills, these species definitely deserve attention for they are one of a kind. In this read, get to know more about these shocking pill bug facts! Sit back, relax, and enjoy learning about their fascinating traits.
Quick Facts
Essential Facts
Interesting Facts
Pill bugs range from a size of at least 1/4 to 1/2 inch.
There are at least 4,000 pill bugs species in the world.
Pill bugs have 3 eyes.
Most pill bugs have a lifespan of about 2 years.
In a pill bug's brood, there are at least 200 eggs.
Pill bugs are most active during the night.
They do not bite and pill bugs do not sting.
Pill bugs protect themselves by rolling into a little ball.
Crawl spaces and damp basements are where pill bugs thrive.
Pill bugs have 7 pairs of jointed legs.
Rotting vegetables are a pill bug's staple food.
Contrary to common belief, pill bugs do not contaminate food.
Pill bugs usually are brown to black in color.
They do not have wings, but pill bugs have antennas.
Pill bugs are not harmful to humans, but they can cause damage to plants.
When a pill bug's blood is oxygenated, it turns blue.
Pill bugs have gills allowing them to breathe.
Female pill bugs bring their eggs everywhere through a pouch.
They cannot survive being in the water too long, but pill bugs need a moist environment to breathe.
Pill bugs are related to lobsters and shrimp more than butterflies and crickets.
Pill bugs are not insects.
Even though they look like insects, they are not. One of the most interesting pill bugs facts is that they're related to crayfish and shrimp. Although known as bugs, they belong to the family of Subphylum Crustacea or crustaceans. Looks are deceiving! And it shows how pill bugs did just that.
There's a unique way to how pill bugs grow. 
Just like all other kinds of arthropods, pill bugs have their exoskeleton. They grow by molting it. However, instead of doing it in one go, it's divided into two sections. They don't shed it all at once. First, the back portion slides off and splits away. After a few days, the front section then follows. If you happen to find a pill bug that has a pink end and the other is brown or gray, it's in its molting stage. Try not to disturb their peace during this process.
Pill bugs can survive without urinating.
Animals usually convert waste through urinating. This is because the waste is high in ammonia and needs to be taken out. But pill bugs are unique creatures. They actually have the ability to withstand ammonia gas. These bugs merely pass it through their body's exoskeleton. This means that they no longer need to urinate afterward.
Pill bugs eat poop.
We already know that pill bugs like decaying vegetables. And yes, that includes their own poop! They enjoy munching on their feces as well as other rotting materials. Each time they poop, their body loses a bit of copper. This is an important element for pill bugs to live. In order to have this back, they consume their own feces to recycle it. This process is known as the coprophagy process.
Pill bugs can use their anus to drink.
Of course, pill bugs can still drink the conventional way. But they have a unique talent for taking water using their rear end. They have these special tube-like structures that wick water from behind when they need it. They are called uropods. Have you ever wondered how many animals can do the same thing? It's a truly weird item in this list of pill bugs facts!
Bright blue-colored pill bugs are sick.
Just like humans and other animals, pill bugs can also get sick. They can get viral infections just like everyone else. So, if you see a pill bug that looks like they have a purple or blue color, they're sick. When the light reflects the virus, this causes the change of color. It's amazing how nature has its way of detecting certain signs.
Pill bugs consume metals.
One of the most unique pill bug facts is that they can survive in contaminated soil. They help get rid of heavy metal ion in the soil like zinc, arsenic, cadmium, and copper. Pill bugs crystallize these metals in their mid gut. And this is why they can thrive in areas where other animals can't live.
Lumber trade and pill bugs are connected. 
According to studies, pill bugs were originally introduced from Europe through the lumber trade. Some pill bugs have also come from the Mediterranean region. This explains why they cannot survive countries with a winter season where temperatures can go below 20ºF. Remember, pill bugs are not underground burrowers.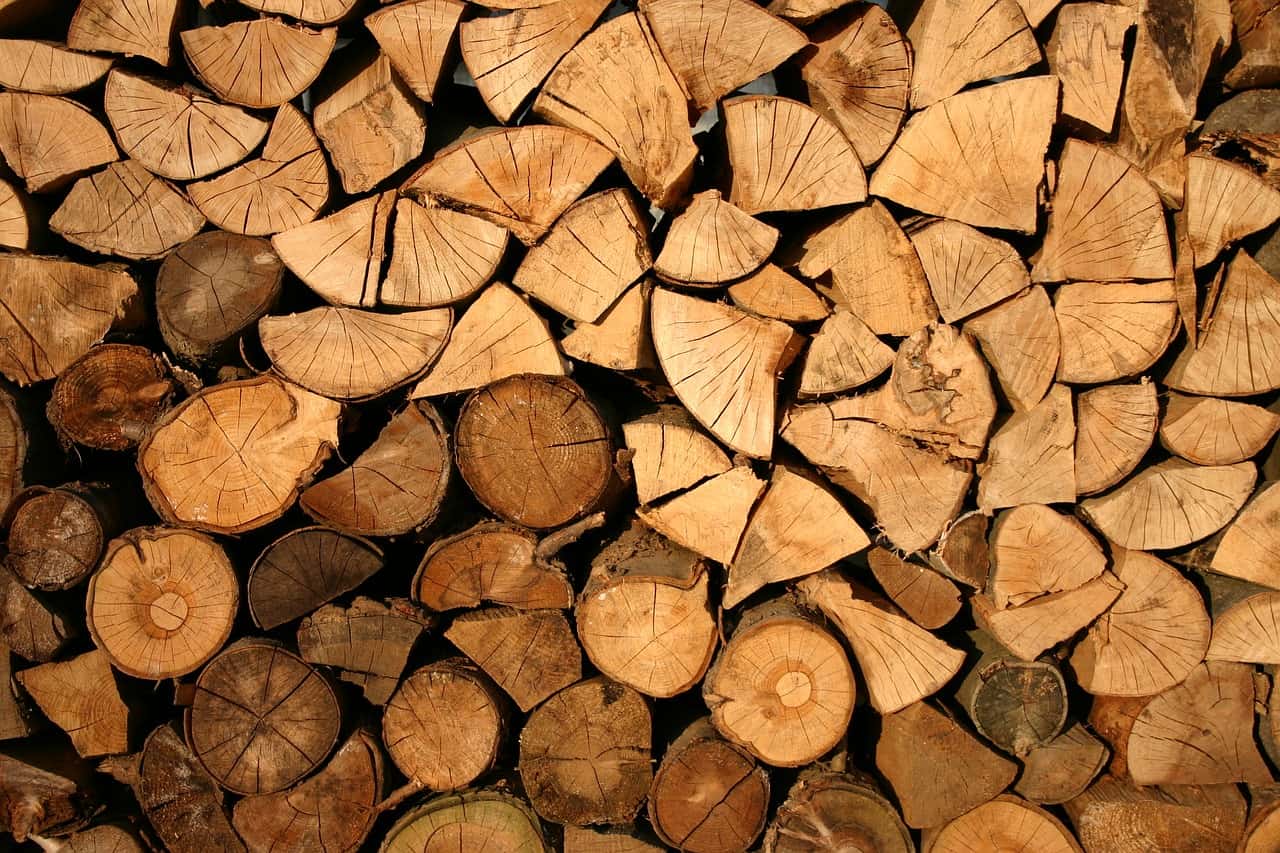 Pill bugs are 'fishes out of water'.
Unlike other crustaceans, pill bugs are the only species that dominate the land. They are still like fishes that need a bit of water and moisture to survive. But they can't be in the water for too long. This is because they have not developed a waterproof coating just like insects and arachnids. They can survive even when they're in an area that's 30% dry. Pill bugs are lucky! They get to have the best of both worlds.
Get pill bugs to compost your soil.
If you're looking for a composting partner, pill bugs can help! It's an organic way to go. They prefer dead plant matter, chew rotting vegetation, and return it back to the soil. This process speeds up decomposition and provides incredible help to gardeners! The bacteria in their guts help process the leaves, vegetations, and dead fruits back to the earth. Amazing pill bugs facts, for sure!