Katy Jurado Facts
It's amazing when people born in different countries make it big in Hollywood. Mexican star Katy Jurado was able to do that, and a whole lot more. Her expressive face and dark eyes captivated men and women, children and adults. She was undeniably beautiful and more than just a pretty face. She was smart, and when she spoke, you could compile it into a book of Katy Jurado facts.
Katy stunned many an audience with her exemplary acting prowess. She defied stereotypes with her out-of-the-box portrayal of various, challenging, yet very interesting characters. Katy was very determined, she chased after her dreams even if her family disapproved of her craft. She eventually became an award-winning actress both in the US and in Mexico, and her personal life is as interesting as her roles on the screen.
Katy would have been 97 today. No doubt, more and more interesting things would have happened to her if she is alive. She was not born to have a mediocre life.  That said, the 78 years she spent on Earth would definitely be a blockbuster film if it was captured in a movie. We doubt anyone would disagree with that. And, on that note, let's discover more about the actress with this list of facts about her life and career.
Quick Facts
Essential Facts
Interesting Facts
Katy Jurado was born on January 16, 1924.
In 1943, Katy Jurado began her career in Mexico as an actress.
Katy Jurado's big Hollywood break happened in 1951.
When she was alive, Katy Jurado's net worth was $7 million.
Katy Jurado was 78 when she died on July 5, 2002.
Katy Jurado's full name is María Cristina Estela Marcela Jurado García.
An actress in film, theater, television, and film, Katy Jurado hails from Mexico.
Katy Jurado was born in Guadalajara Jalisco, Mexico.
With her expressive face and dark eyes, Katy Jurado gained many admirers in Hollywood.
Katy Jurado married twice.
Her acting in the film Broken Lance got Katy Jurado a Best Supporting Actress nomination in the Academy Awards.
Katy Jurado's parents were Vicenta Estela García de la Garza and Luis Jurado Ochoa.
Her kids, Sandra and Victor Hugo, were from her marriage with Victor Velasquez.
Katy Jurado had a comfortable life growing up as her family was wealthy.
With her strong personality and stunning beauty, Katy Jurado played several assertive characters.
Katy Jurado's mother was an opera singer who left the big stage when she married Katy's dad.
Although her marriages did not work out, Katy Jurado found her one great love with a writer.
Katy Jurado forged her parents' signatures so that she can sign contracts.
Her acting prowess in the American Western film High Noon earned Katy Jurado a Golden Globe Award.
In 1968, Katy Jurado tried to commit suicide.
Katy Jurado's family owned most of Texas.
Yes, you read that right. Her family in Mexico was wildly wealthy. In fact, they even owned most of what's become of Texas now. However, all their family's wealth and luxury did not last.
After the end of the Mexican revolution, most of their fortune was confiscated by the federal government. It was redistributed for those who do not have any property. Despite this loss, Katy's grandmother continued to live the way of life she was used to.
A director offered Katy Jurado a role in the Isle of Passion.
Emilio Fernandez was an actor in Mexico. He discovered Katy Jurado when she was only 16. With that, he offered Katy to star in his first film titled Isle of Passion.  However, because Katy's grandmother and parents objected to it, she did not take the role.
Katy Jurado got married to be free from her parent's control.
We already know that her parents did not give her consent to enter the world of acting. For them, it was not a profession. One would expect that reaction since her parents were both successful in their careers. Her father, Luis Jurado Ochoa, was a lawyer. While her mother, Vicenta Estela García de la Garza, was an opera singer.
Because of this, she forged her way into signing contracts and documents. When they found out about this, they threatened Katy by saying they would send her to a boarding school. Jurado found a way out by marrying her first husband, Víctor Velázquez.
Victor Velazquez and Katy Jurado married when she was only 15.
Victor and Katy met when she was only 14 years old. During that time, Victor Velasquez was also an actor trying to make it in Hollywood.  Because of their shared interest, they fell madly in love with each other. In the spring of 1939, they got married. Katy was only 15 years old at that time.
Katy Jurado never thought of herself as beautiful.
According to directors, there was really something about Jurado that made her stand out among the rest. Her looks were a scene of attention everywhere she went. But the actress thought otherwise. Although she knew that her body was attractive to many, she did not think of herself as beautiful. She even said this in an interview.
Beauty is not the only thing that Katy Jurado can offer.
Aside from her stunning beauty and amazing acting, Katy Jurado also knew how to hustle. This meant she knew how to juggle several jobs at the same time. When she was shooting her very first movie, she also worked as a radio reporter. In addition, she was a movie columnist and reviewed bullfights.
Velasquez and Katy Jurado divorced when she was 19.
The year 1943 came as a whirlwind for Jurado and her marriage. She had her film debut, No`Matarás, in the same year. This time, the actress had a sense of pride as she was now able to see herself on the big screen. Unfortunately, the year also saw the end of her marriage with Velasquez ended. She was 19 at that time.
Katy Jurado broke Mexican stereotypes.
Katy was always described as someone with an alluring persona. It comes as no surprise that she would often take on sexually provoking roles, considering the sensual look she would give onscreen.
At that time, other Mexican actors would also be given certain roles. But Jurado would put a different spin on hers; she was more restrained and subtle. Because of this, Katy Jurado opened up the doors for other Mexican actresses to be considered for other parts.
After her first film, Katy Jurado became a big star.
The first movie she did was a major success. Because of the support and praise she got, Jurado became the latest It Girl of Mexico. Seven years after her debut film, she made 16 more films which were all successful.
In fact, she even won the Ariel Award for her role in the movie, El Bruto. Ariel Awards is the equivalent of America's Academy Awards. Movie critics described those years as Mexican cinema's "Golden Age".
Her side hustle became Katy Jurado's ticket to Hollywood.
Remember when we said that she was a bullfight writer or critic? Her second hustle became her ticket to get into the Big Apple. She was in Hollywood to critic a bullfight when filmmaker Budd Boetticher and actor John Wayne spotted her.
In that instant, they cast her as a matador's wife in the 1951 movie, The Bullfighter and the Lady. They did not even know that Jurado was already an established actress in Mexico.
Katy Jurado got the role even though she know only little English.
Getting that role was a dream come true for Katy. However, she did not know how to speak English. She was, however, determined to push through for the sake of her career.
Amazingly, she was able to memorize all of her English lines through phonetics. It may sound like an unconventional approach but it worked! And this led Stanley Kramer to discover Katy Jurado. Little did she know that meeting Stanley would lead to her biggest break in Hollywood.
The movie High Noon became Katy Jurado's biggest break.
When she was discovered, she got a major role as Helen Ramirez in the film, High Noon.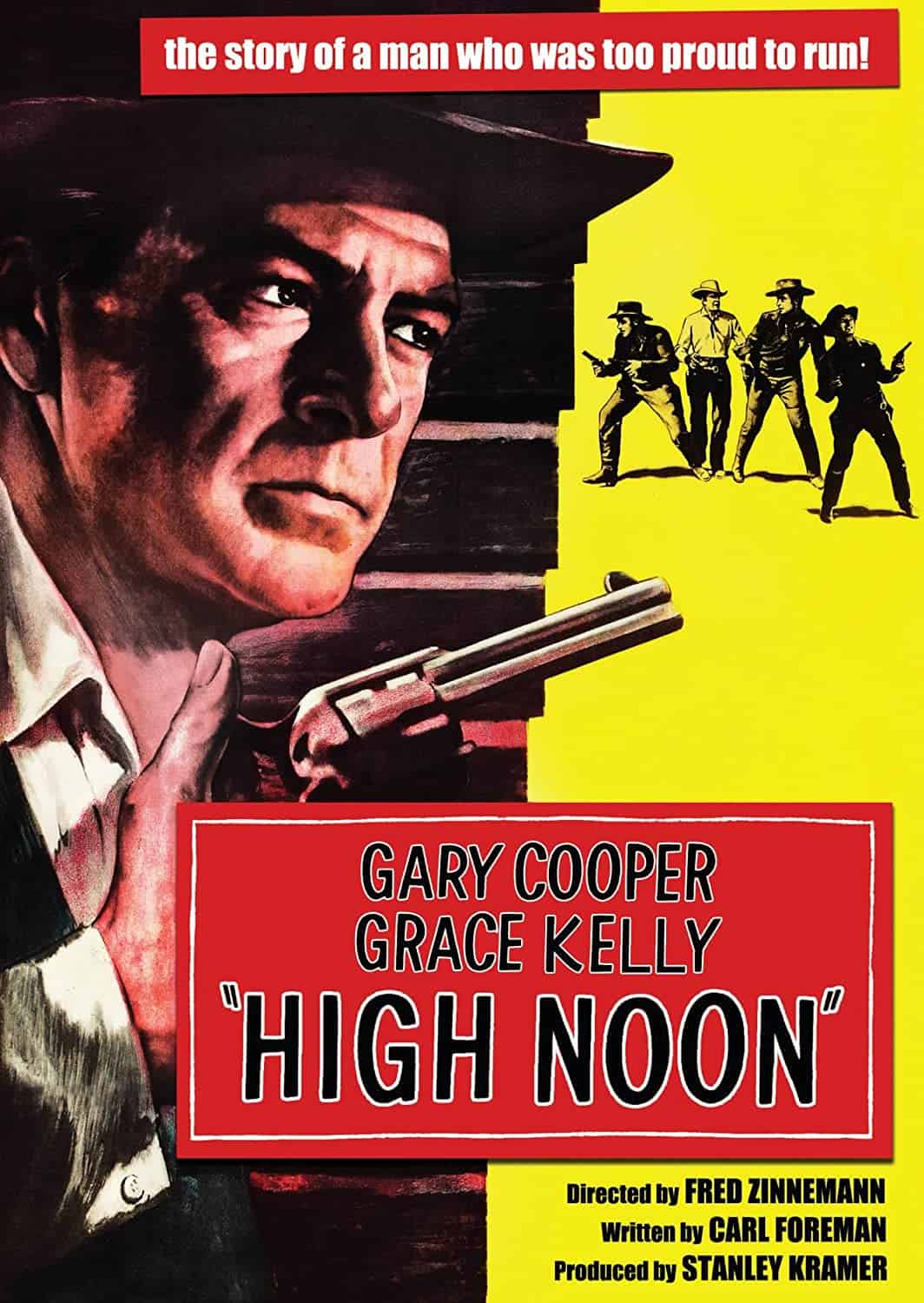 She got to work with big stars in Hollywood like Grace Kelly and Gary Cooper. Jurado played the main actor's ex-lover. Everything was going well with her career. But her short temper got in the way of a smooth-sailing relationship with her directors and co-actors.
Katy Jurado had a very short temper.
One thing you should know about Katy Jurado is that she does not bite her tongue. With that, she never thinks twice when she speaks about something, and that's because she's very short-tempered.
During filming one of her scenes in High Noon, she got into a fight with the director. This was because Jurado thought Grace Kelly was getting more close-up shots than her, insinuating that the director favors Kelly over her.
A director made fun of Katy Jurado's English and she blew up like a wildfire.
In one of her auditions in Hollywood, a film director laughed at Jurado's English speaking skills. He did it right in front of her face, and it infuriated the actress. She stormed out of the studio, cursing and shouting her lungs out.
This incident drove Katy to take English lessons for two hours every day to hone the language. English eventually became a natural thing for her.
Katy Jurado had a very active love life.
We know that she got married when she was only 15, and got divorced after four years. This did not stop Jurado from finding her true love. With that, she had a series of affairs with men that were naturally drawn to her beauty and personality. Reports say that she had relationships with Budd Boetticher and Tyrone Power. Even Frank Sinatra got smitten. But she turned him down saying that she only saw him as a friend.
Marlon Brando took Katy Jurado on a date.
Marlon Brando was an award-winning actor and director mostly known for the classic film, The Godfather. Jurado got the attention of the iconic thespian, who then asked her out on a date.
They had a fiery romance but never came out as a couple publicly. However, Brando was always vocal about how much he's fascinated with the actress. According to him, Katy Jurado had the most enigmatic eyes. But being the playboy that he was, Brando was already seeing other women when they were together. The juiciest part of it all? Katy knew all about it.
Katy Jurado did not forget her roots.
One cannot deny that Jurado made it big in Hollywood. Many directors offered her exclusive contracts to only make films in Hollywood. But she did not accept any of those because she said she does not want to lose sight of her roots. She still wants to make a name for herself in both the American and Mexican movie industries.
Her second marriage was not what Katy Jurado imagined.
Rumors say she was already seeing Ernest Borgnine, an actor, while she was still with Marlon Brando. The big thing here was that Borgnine was still married when they reportedly became a couple. All the rumors caused his then-wife to divorce him. This gave them the liberty to be public, and they eventually got married in 1959.
After their whirlwind love affair, things went south for the couple. According to sources, both were short-tempered. And while Jurado's way of lashing out was through words, Ernest Borgnine was physically cruel. He hurt her with his words, as well as with his hands and fists. They finally got divorced in 1963.
Katy Jurado has a spot in the Hollywood Walk of Fame.
Katy Jurado did have a very impressive career in America. Because of this, she earned a star in the famous Hollywood landmark, the Walk of Fame! During her years as an actress, she also received several awards for her hard work.
Jurado won a Golden Globe award, a nomination from the same award-giving body, and an Oscars nomination as well. She also had three Silver Ariel awards.
Health issues did not prevent Katy Jurado from doing what she loves.
As she was growing older, Katy began to suffer from lung and heart disease. In spite of her illness, she remained a fighter and continued shooting films and movies. However, her health got the best of her and she died due to kidney failure and pulmonary disease when she was 78. The last film she was on was released after she passed away. Her body now lays rest in Mexico near her family.