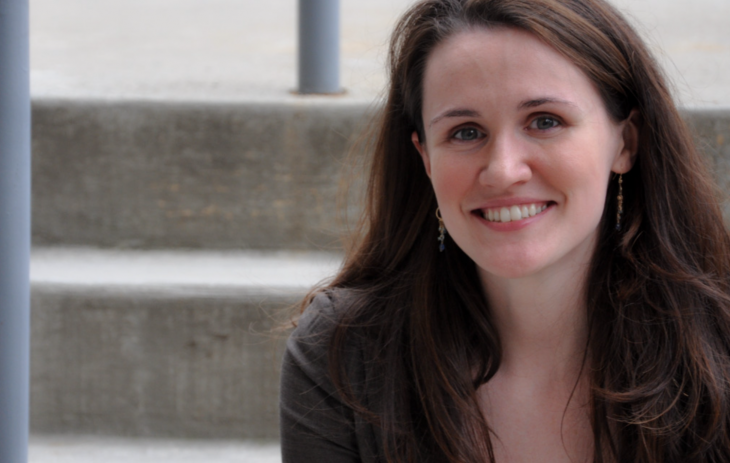 Liz Murray's story is a testament to the power of resilience, determination, and the human spirit. From a childhood marred by homelessness and addiction to becoming a renowned motivational speaker and advocate, Murray's journey has captivated audiences worldwide. In this comprehensive article, we will explore a collection of Liz Murray fun facts that shed light on her remarkable life and achievements.
The Early Years
Liz Murray was born on September 23, 1980, in the Bronx, New York City. She grew up in extreme poverty, with both of her parents being drug addicts. Both of Murray's parents' struggle with addiction led to a turbulent home life and periods of homelessness. Despite these challenges, however, Murray's parents encouraged her to pursue education, recognizing its transformative power.
Homelessness
When Liz was just 15 years old, she became homeless after her parents' drug addiction spiraled out of control. She faced the daily challenges of finding shelter, food, and safety while still attending school.
Education Against All Odds
Murray faced numerous obstacles in her pursuit of education but remained determined to succeed. She attended the Humanities Preparatory Academy in New York City, where she excelled academically despite her difficult circumstances. With the help of mentors and scholarships, Murray secured a place at Harvard University, where she majored in psychology. Her remarkable journey from homelessness to Harvard became the subject of media attention and inspired millions around the world.
Life After Harvard
Following her graduation from Harvard, Liz Murray became a renowned motivational speaker, sharing her personal story of overcoming adversity and inspiring others to persevere. She founded Manifest Living, an organization dedicated to helping individuals transform their lives through personal development and empowerment.
Book and Film
Liz Murray's captivating life story was documented in her memoir, "Breaking Night: A Memoir of Forgiveness, Survival, and My Journey from Homeless to Harvard." The book received critical acclaim for its raw honesty and powerful message It was later adapted into a television movie titled "Homeless to Harvard: The Liz Murray Story."
Advocacy and Social Impact
Liz Murray has been actively involved in advocacy work, particularly in the areas of homelessness, poverty, and education. She has collaborated with various organizations, including the National Coalition for the Homeless and the Partnership for the Homeless, to raise awareness and support initiatives aimed at addressing homelessness. Murray's powerful speeches and engaging storytelling have touched the lives of countless individuals, encouraging them to believe in their own potential and pursue their dreams.
Legacy of Resilience and Inspiration
Liz Murray's story is a powerful reminder that resilience and determination can overcome even the most challenging circumstances. Her journey serves as an inspiration to those facing adversity, proving that with perseverance and belief in oneself, it is possible to overcome obstacles and achieve success. Murray's authenticity and ability to connect with audiences have made her a sought-after speaker at conferences, schools, and corporate events, where she continues to inspire and motivate people from all walks of life.
Family and Relationships
Liz Murray's journey has also involved reconciling with her parents and rebuilding relationships. She has spoken about the complexities of forgiveness and the importance of healing.
Conclusion
Liz Murray's life is a testament to the indomitable human spirit and the transformative power of education and perseverance. From her tumultuous upbringing to her triumphant journey from homelessness to Harvard, Murray's story resonates with audiences worldwide.
Liz Murray's extraordinary journey is a shining example of how determination and resilience can lead to unimaginable achievements. Let her story remind us all that no obstacle is insurmountable and that with the right mindset, we can overcome any challenge.
Frequently Asked Questions (FAQs)
What is Liz Murray known for?
Liz Murray is known for her remarkable journey from homelessness to Harvard, as well as her advocacy for education and empowerment.
What is Liz Murray's memoir called?
Liz Murray's memoir is titled "Breaking Night: A Memoir of Forgiveness, Survival, and My Journey from Homeless to Harvard."
What is Manifest Living?
Manifest Living is an organization co-founded by Liz Murray that focuses on empowering individuals through education, personal development, and emotional well-being.
Has Liz Murray appeared in any movies or TV shows?
Yes, Liz Murray's story was featured in the Lifetime Television movie "Homeless to Harvard: The Liz Murray Story."
What impact has Liz Murray had on others?
Liz Murray has had a profound impact on countless individuals through her motivational speeches, her memoir, and her advocacy for education and social change. Her story has inspired and empowered people around the world.