ESPN Facts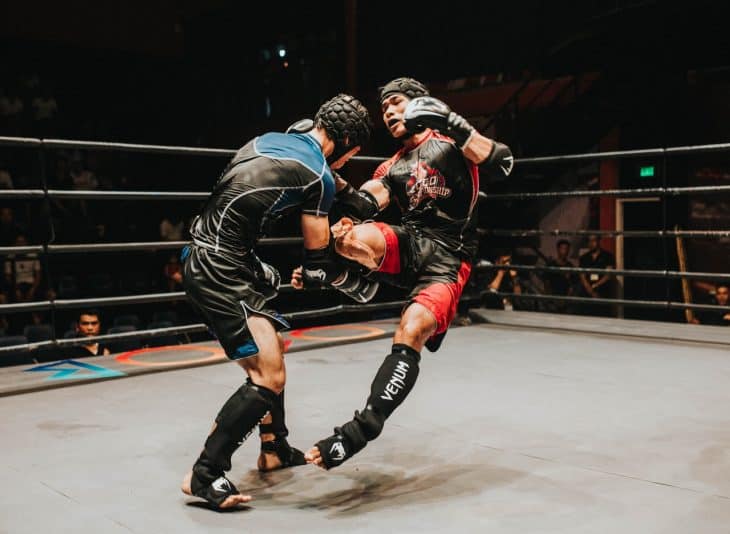 Millions of people all over the world are invested in the world of sports. Additionally, for those who do not have much time to play a game themselves, they turn to live streams and broadcasts for the next best thing. 
ESPN is also one of the world's top sports programming networks that give sports fans everything they need and more. Find out how ESPN managed to dominate the sports entertainment industry with these ESPN facts.
Quick Facts
Essential Facts
Interesting Facts
ESPN first launched in September 1979.

The Walt Disney Company owns 80% of ESPN Inc.

Hearst Communications owns the remaining 20% of ESPN Inc. 

As of September 2018, ESPN is now being watched in over 86 million households. 

ESPN broadcasts in over 200 countries.
ESPN stands for Entertainment and Sports Programming Network.

In 1996, The Walt Disney Company acquired the company. 

The slogan of ESPN is "The worldwide leader in sports".

The company was founded by Bill Rasmussen and his son Scott Rasmussen, and Ed Egan.

ESPN mainly broadcasts from their studio located in Bristol, Connecticut. 

ESPN has been criticized for biased coverage despite being the largest sports programming network.

The concept for ESPN was made during late May of 1978.

ESPN has an app available only to paid subscribers in the United States. 

ESPN has a variety of sports highlights apart from live sports broadcasts. 

Many of ESPN's documentaries are produced by their special film division that was created in 2008.
The first telecast of ESPN was called SportsCenter and was taped in front of a small audience.

ESPN has around 15 sister channels. 

English is the main language used when broadcasting to its audiences. 

The channel is available on most cable systems in the United States. 

ESPN radio was launched in the year 1992.
ESPN Facts Infographics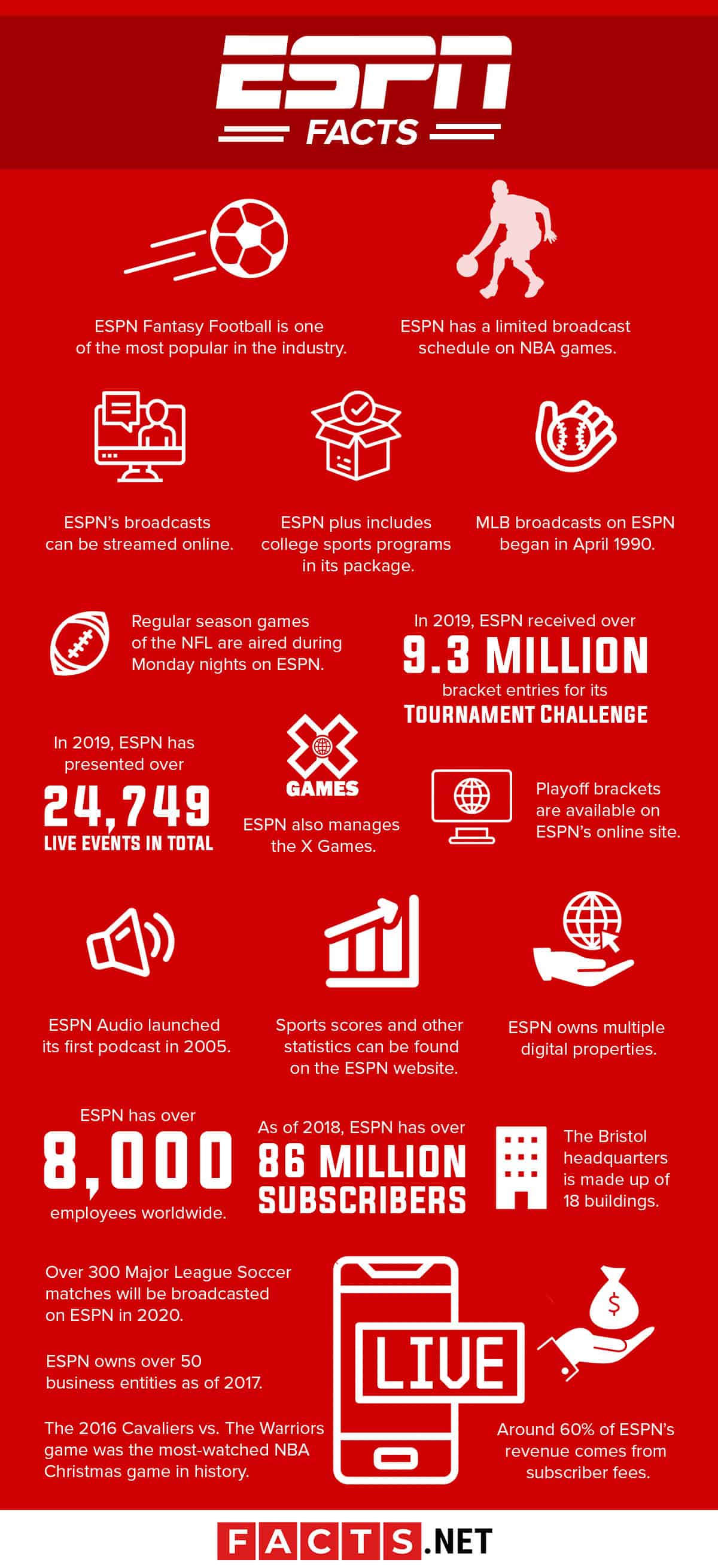 ESPN Fantasy Football is one of the most popular in the industry.
Fantasy Football is played by selecting imaginary teams from a list of players in a league. Players are based on real athletes and are used to create fake teams. 
These teams are used to play against other users and earn points through a period called a season. ESPN keeps track of world rankings, scores, and each of the latest updates regarding the topic.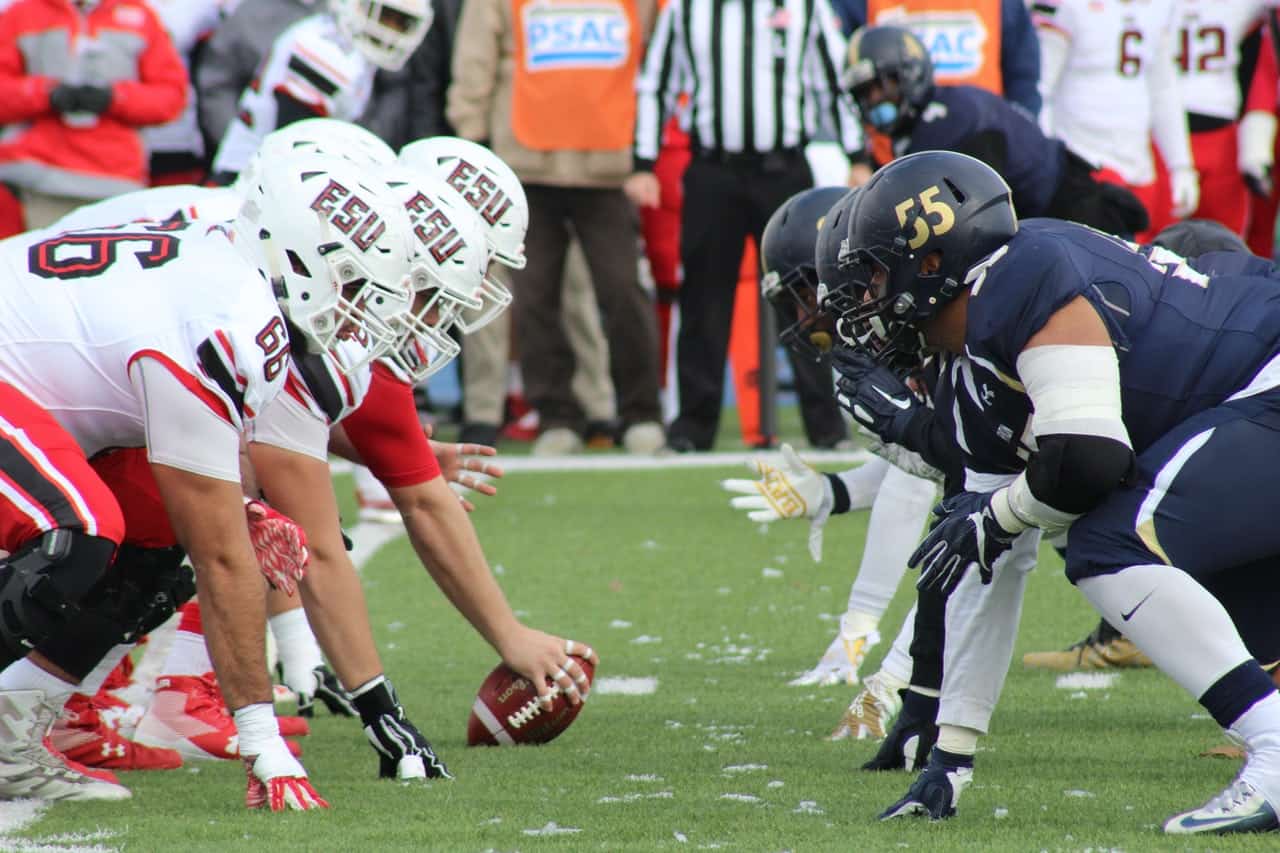 ESPN plus includes college sports programs in its package.
ESPN plus gives a subscriber full access to all of ESPN's content. This includes scores, ranking, news, sports radio, its on-demand library, and much more. 
Another bonus to this subscription is that it also allows you access to watch college sports programming that is not available on ESPN's cable channels.
Regular season games of the NFL are aired during Monday nights on ESPN.
Monday Night Football moved to ESPN in 2006 as a signaled effort to get the Network to move many of their sports events to their designated cable channels. This programming is only available on its scheduled day on channels. 
However, ESPN plus subscribers have full access to all programs at any time they wish to view previous broadcasts.
ESPN's broadcasts can be streamed online.
All of ESPN's previous broadcasts, podcasts, and analysis can be viewed online through ESPN plus. Lives and replays can also be viewed through this platform.
However, the ESPN app is considered to be different from the paid subscription.
MLB broadcasts on ESPN began in April 1990.
Major League Baseball was the first broadcast on ESPN in 1990. The broadcast debuted with a total of three opening day telecasts. 
ESPN has also stated that Major League Baseball is also guaranteed to remain being broadcasted on its channels until 2021.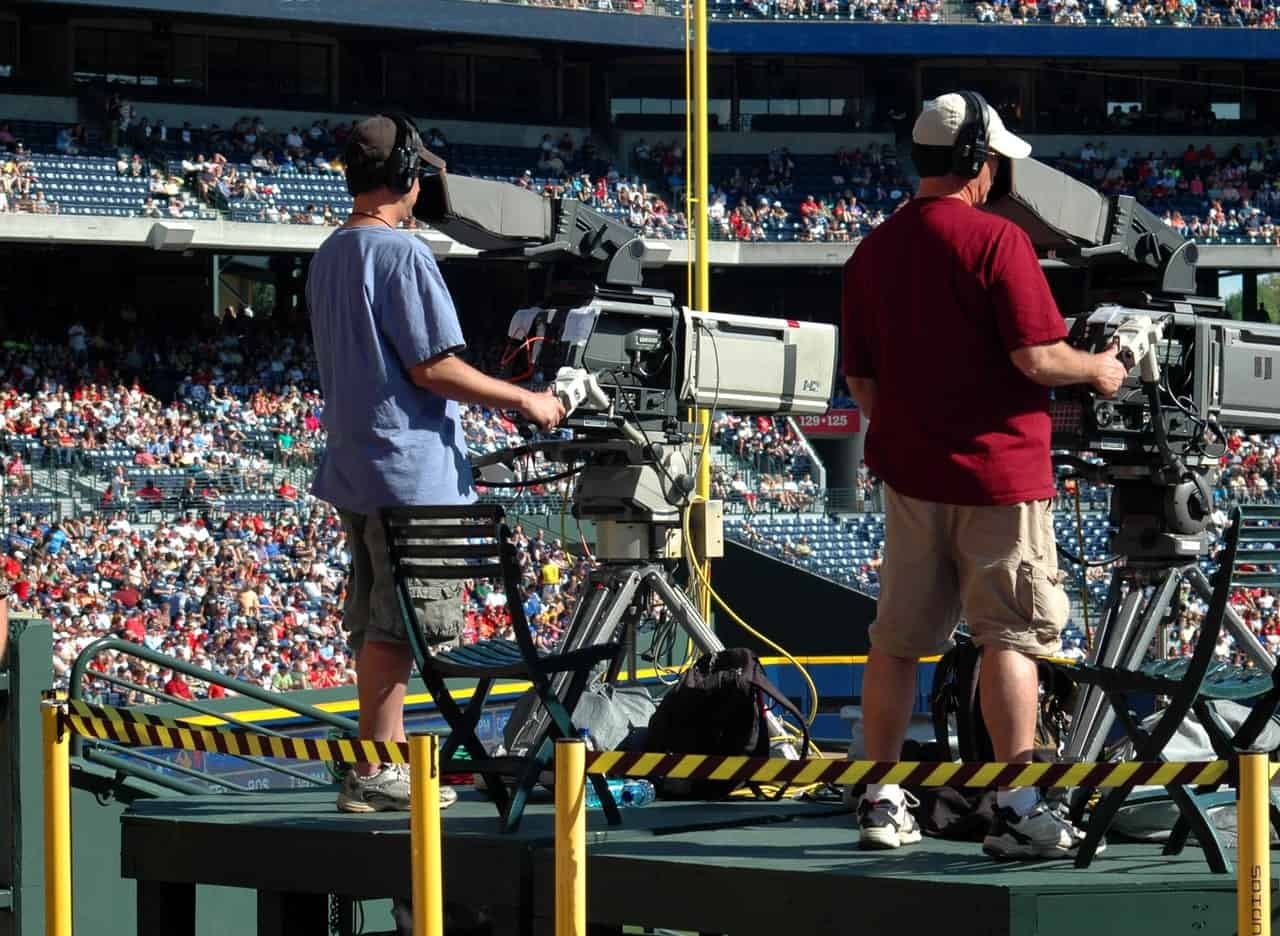 ESPN has a limited broadcast schedule on NBA games.
ESPN first broadcasted the NBA games in 1983 and has been airing live games since 2002. Since the launch of ESPN2, only a limited number of games of the NBA have been televised since 2002.
Additionally, ESPN has renewed its agreement with ABC Sports several times as an attempt to gain better ratings. As a result, the broadcast schedule of past and seasonal games is limited to a select few. 
Sports scores and other statistics can be found on the ESPN website.
The ESPN website holds the data to all sporting events covered by ESPN. It is also frequently updated with any changes made to any specific teams such as a player's current affiliation, team statistics, and game schedules. 
Fans often look at ESPN's online news updates regarding anything and everything about their favorite teams and players. 
Playoff brackets are available on ESPN's online site.
Sports fanatics may view the playoff brackets of the NBA on ESPN's website. This allows the user to view which team will play against who and be able to follow the flow of the season with ease. 
Information on this chart includes current statistics, as well as past results throughout the years. Users may view game scores, total games played, and as well as each team's pages.
In 2019, ESPN received over 9.3 million bracket entries for its Tournament Challenge.
The ESPN Tournament Challenge has a total of 25 brackets. The goal of the game is to correctly pick the winner of the most matches following the first four rounds of the tournament. 
As of 2018, the 21st iteration of the game is currently the most popular. The game is also free to play.
In 2019, ESPN has presented over 24,749 live events in total.
ESPN had also spent a total of 83,340 hours live from their studios and event programs. These numbers pertain to both TV and digital events in total.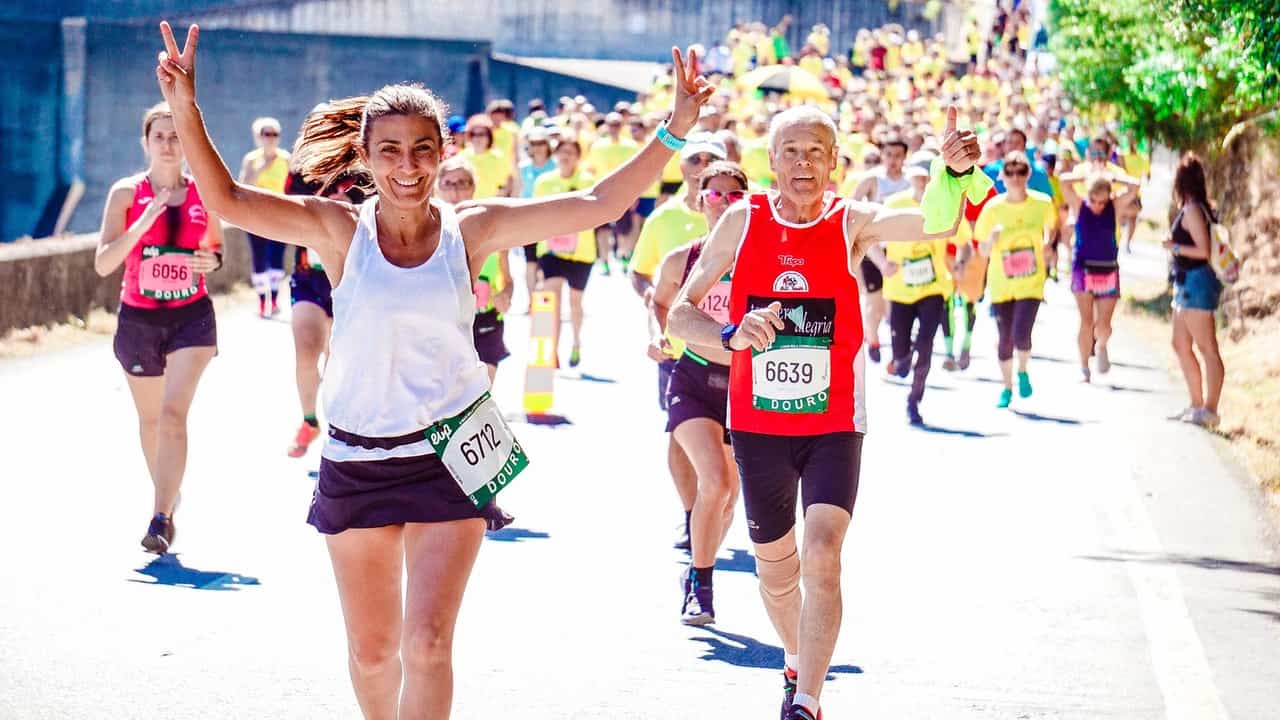 ESPN also manages the X Games.
ESPN is one of the X Games' many TV partners. This includes ESPN's main network, ESPN2, ESPN3's live stream, and as well as ESPN Latin America and Brazil. 
The Network also produces and hosts the event. ESPN also manages College Bowls and several other basketball events.
ESPN Audio launched its first podcast in 2005.
Currently, the ESPN podcast is the leading sports podcast in the world. The podcast has a unique audience of 8.1 million followers as of 2019 and offers more than 30 different content types. 
The podcast focuses on sports passions storytelling regarding Major League Baseball, the NBA, National Football League, and more. One of the most popular titles includes '30 for 30' and Fantasy Focus Football.
ESPN owns multiple digital properties.
ESPN has one of the highest rating digital media properties in the United States in terms of Sports Categories. In 2016, ESPN's digital platforms were able to generate over 104,000 unique monthly visitors that spend an average of 98.4 minutes on the platform. 
Additionally, fans also watched a total of 476.3 million clips in September 2016 which is ESPN's highest total monthly in history. This record is also 10% higher than that of last year's total.
Over 300 Major League Soccer matches will be broadcasted on ESPN in 2020.
The broadcasts began with a half-dozen games on February 29th, Opening Day. Users subscribed to ESPN plus can use any device to view these broadcasts. 
However, due to the Coronavirus pandemic, both the MLS and Liga MX decided to cancel the second annual Leagues Cup. This competition will be postponed until the following year.
As of 2018, ESPN has over 86 million subscribers.
The total ESPN subscriber base is around 86 million about the United States alone. However, this is two million less in fiscal 2018.
This may be due to some of ESPN's agreements changing with broadcasting major league sports teams.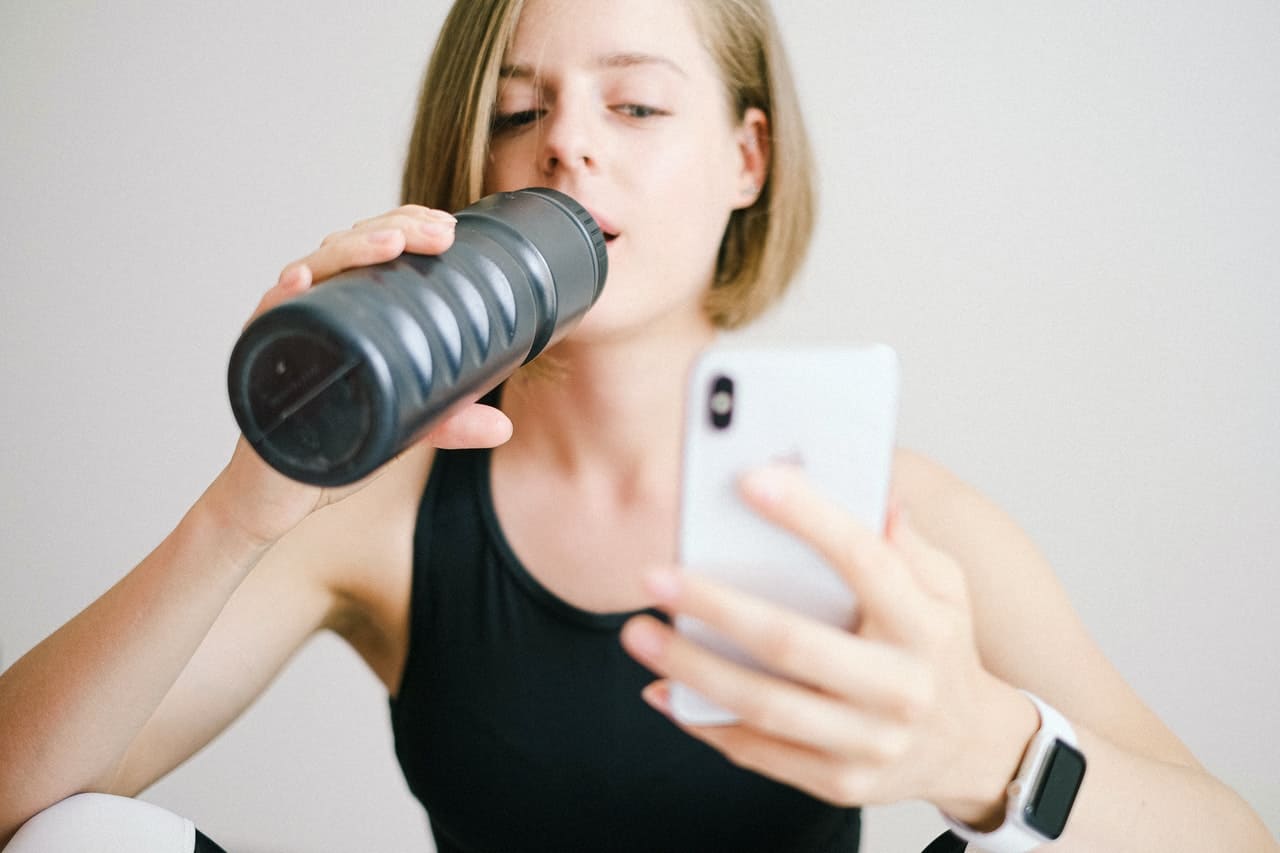 Around 60% of ESPN's revenue comes from subscriber fees.
In 2014, ESPN generated a total revenue of $6.9 billion from subscription fees alone. This is nearly twice as much as its ad revenue of $3.9 billion. 
Despite the number of subscriptions that ESPN has lost since its peak in 2011, it is still able to generate such a large revenue.
ESPN has over 8,000 employees worldwide.
Approximately 4,000 of these employees are situated in the United States. Several positions are available for many of ESPN's networks and as well as internship positions for younger applicants. 
ESPN offers the standard mandated benefits to its employees. Some are also given free passes to Disney parks apart from the one in Tokyo. 
The Bristol headquarters is made up of 18 buildings.
ESPN's main headquarters located in Connecticut is 1.2 million square ft large. The headquarters is spread across 123 acres.
The company states that each of the buildings implements energy-saving and sustainable design measures.
ESPN owns over 50 business entities as of 2017.
ESPN Inc is one of the leading multimedia sports entertainment companies in the United States. Its primary entities consist of television networks, digital platforms, publishing, event management, and more. 
ESPN's key U.S programming consists of SportsCenter, NFL's Monday Night Football, and as well as critically acclaimed and award-winning documentaries.
The 2016 Cavaliers vs. The Warriors game was the most-watched NBA Christmas game in history.
This NBA match generated a total average audience of 10.1 million between both broadcasts and streaming platforms. During its final period, the game generated a peak audience of 11.8 million.
The Cavaliers-Warriors broadcast is the fifth most-watched regular-season NBA game in the history of ABC broadcasting.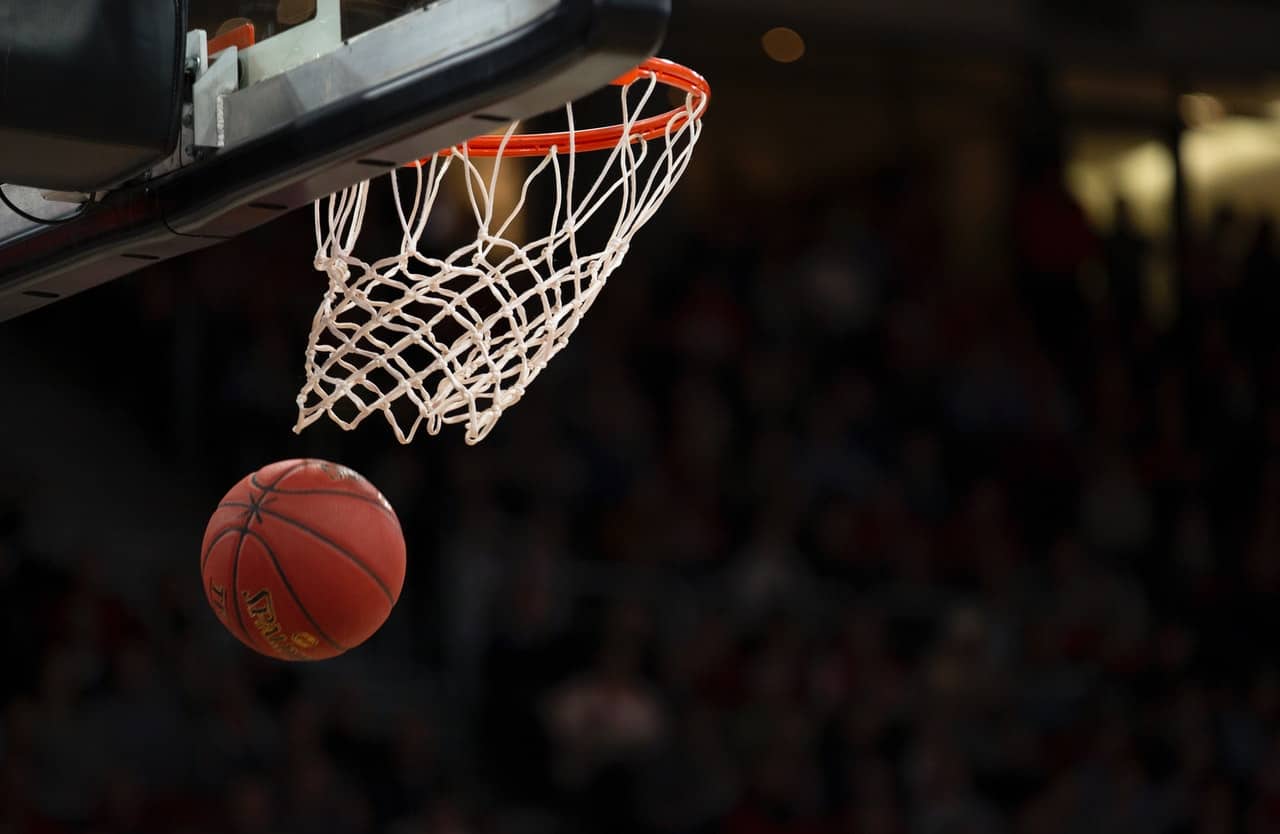 ESPN's main targeted viewers are aged 10-45 years.
The majority of ESPN's viewers and subscribers are aged 18-29 years old, viewing content a few times a week on average. ESPN regularly advertises its networks through digital platforms, publishing, and traditional advertisements. 
SEC Network is the newest addition to ESPN's list of channels.
This network was launched in 2014 and is owned by ESPN Inc. It is estimated to have around 70 million subscribers as of 2018.
This is currently more than any other network dedicated to sports. The network's coverage also serves as the successor of SEC TV.
Over 39.3 million people listen to monthly ESPN podcasts.
In September 2018, ESPN set a new personal record with 39.3 million monthly downloads. This new record surpasses the previously set one at 36.0 million monthly downloads. 
ESPN states that each year the number of downloads continues to rise to 50%. Among the multiple productions it has under its belt, ESPN's Fantasy Focus Football was the most popular of all.
ESPN2 was first launched in October 1993.
This network was initially made to be a younger-skewing counterpart of its parent network, ESPN. This was established to present more sports that appealed towards young-adult audiences. 
ESPN2 played an essential role in the company by carrying a more youthful presentation compared to the parent company. However, by the 1990s, this idea was phased out and instead became the second outlet for ESPN's mainstream coverage of sporting events. x
ESPN annually has an average of 9,000 hours worth of radio talk and event content.
Since its launch in 1992, ESPN Radio has continuously grown its audience and now generating over millions of listeners monthly. ESPN's radio programming is also available on Sirius XM through digital distributors such as Apple Music, and Tune In. 
One of the most popular sports talks shows on the platform is Golic and Wingo which simulcasts on ESPN's networks.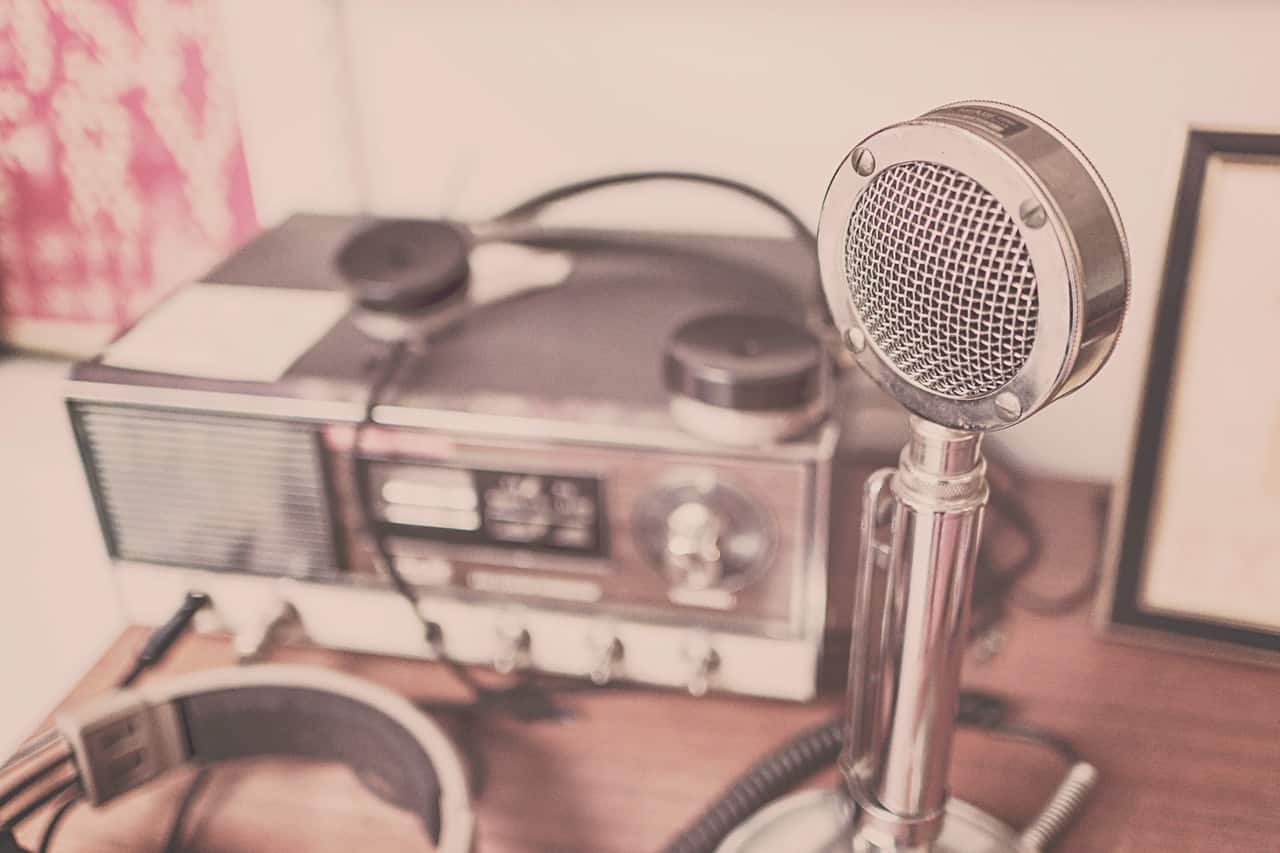 ESPN Classic broadcasts notable archived sporting events.
Originally launched as Classic Sports Network in 1995, ESPN Classic is dedicated to carrying classic sporting events. These include programs such as documentaries and special lives such as the Baseball Hall of Fame. 
In 2014, the network began to transition towards on-demand videos and offerings.
The majority of users access ESPN's digital platforms through mobile devices.
As of 2018, around 70% of users stated that they prefer to use mobile devices such as phones and tablets to access ESPN's content. The remaining 30% often wait for live television broadcasts of major league games and are not subscribed to ESPN plus. 
ESPNews is one of ESPN's many channels that focus solely on sports news.
Also known as ESPN3, ESPNews was launched in November 1996. The network was first launched featuring a rolling news format that went on 24/7. However, after 2010 the network began shifting away from this format, instead opting for simulcasts with ESPN Radio.
ESPNews is now more commonly available on digital platforms in the U.S
ACC Network is ESPN's channel that focuses on sports events in the Atlantic Coast Conference.
ACC Network (ACCN) was first launched in August 2019 and is part of ESPN's new contract with the Atlantic Coast Conference. The program was established with expectations to carry over 1,300 events per year. 
Despite being dedicated to cover ACC sports, the network mainly operates from its headquarters in Bristol, Connecticut.
ESPN magazine publishes monthly.
The publishing is simply labeled ESPN The Magazine. The publishing mainly focuses on topics such as sports business, interviews with sports stars and management, and answering questions from readers.
The first issue of the magazine was published in March 1998 and ended with its last issue in September 2019. Since then, the magazine has switched over to digital platforms as their main publishing domain.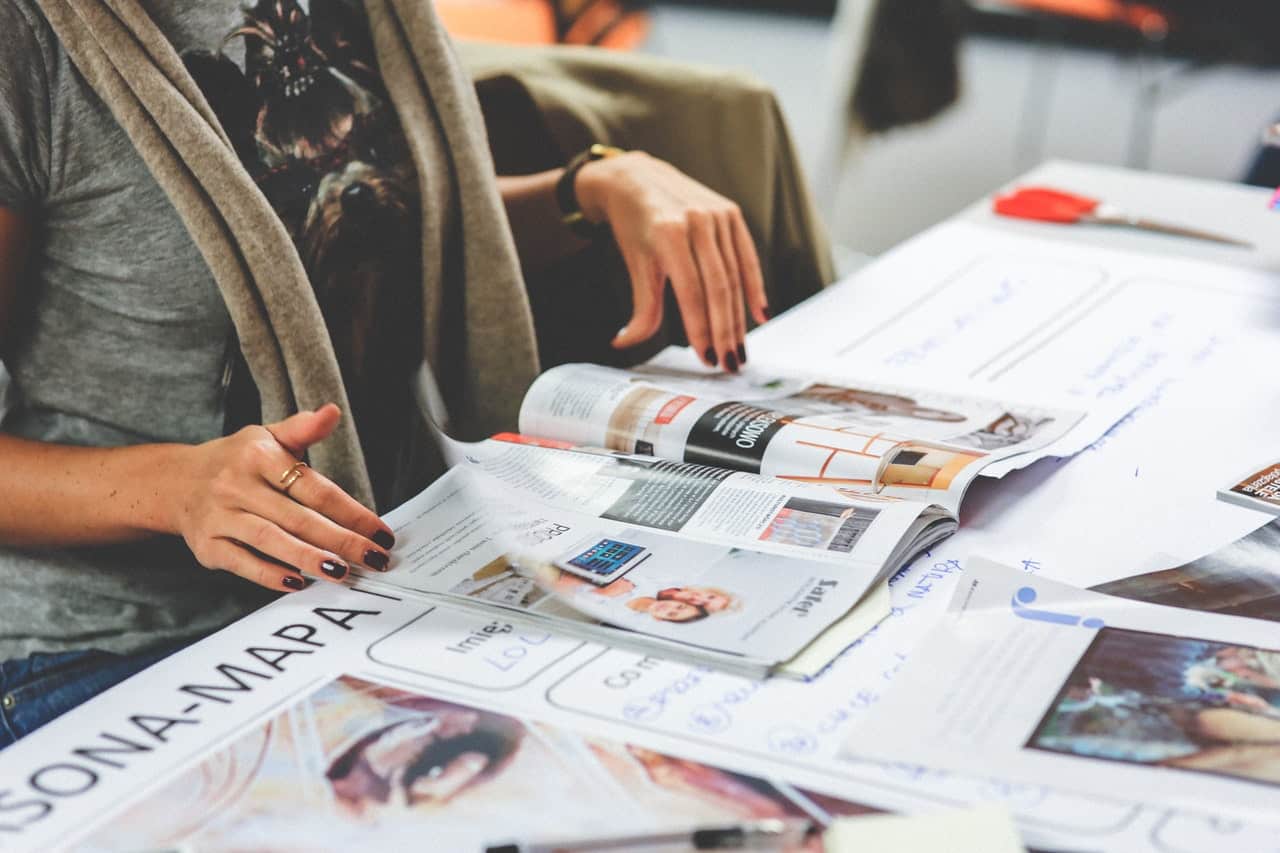 Various ESPN content can also be found on Snapchat Discover.
The Snapchat Discover page is essentially the app's newsfeed. On this page, ESPN's content can be found in the form of Snapchat Stories. 
ESPN's Snapchat content mainly comes from MMA due to its popularity, but often features other sports as well. The network also generates revenue from Snapchat through advertisements.
ESPN MVP was initially known as Mobile ESPN.
This mobile virtual network operator was first launched in 2005 as a means of releasing exclusive mobile content. However, ESPN MVP was later terminated and rebranded into a Verizon Wireless paid service. 
Longhorn Network focuses on the varsity sports of the University of Texas.
The Longhorn Network was first launched in August 2011. This subscription television network focuses on the varsity games of various sports teams from the University of Texas at Austin. 
The network features a total of 20 sports sanctioned by the Texas Longhorns athletics departments. This network also includes original programming including cultural and academic content.
The current ESPN logo has been in use since 1985.
The logo features the letters 'ESPN' in red letters with a white background. Since 1985, the ESPN logo has only been changed once. 
The top part of the lettering of the logo is separated by a white line to create a simple and effective logo.
ESPN Deportes is the first ESPN simulcast to provide content in the Spanish language.
The ESPN Deportes network first launched in 2001. The majority of its telecasts would consist of Major League Baseball broadcasts from ESPN. 
In January 2004, the network became a 24-hour sports channel.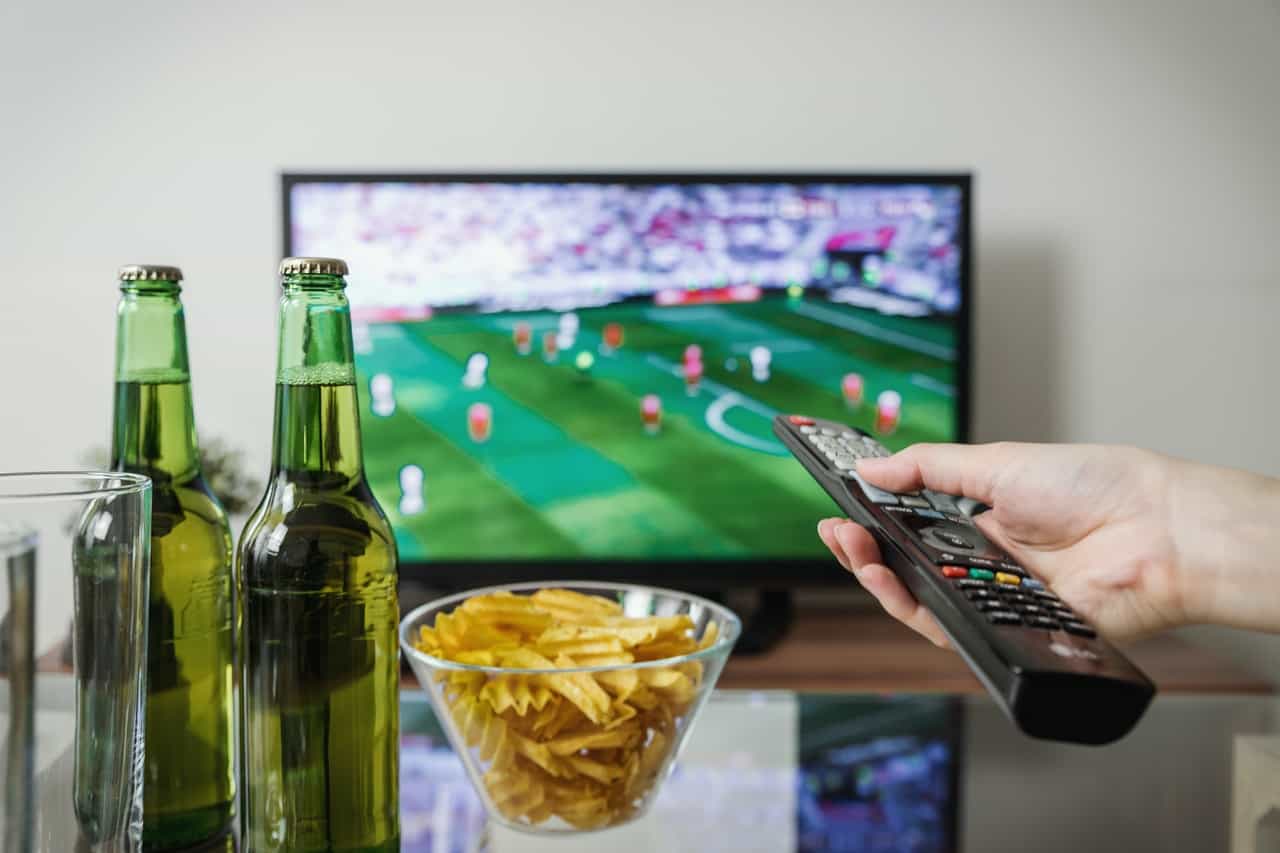 Kieth Olbermann is one of the most well-known anchors for ESPN.
Kieth Olbermann is known for having helped shape the voice of the network SportsCenter. This is mainly thanks to his deadpan delivery and service to the network.
For some time, Olbermann left ESPN to pursue political television before eventually returning to ESPN to juggle both.
ESPN plus costs $4.99 monthly.
ESPN plus can be accessed via the ESPN app. Annually, the service costs $49.99 which saves you $10 off the monthly price. 
This subscription allows a user unlimited access to all of ESPN's digital streaming and other content such as its podcasts, and exclusive sports insiders.
In 2019, Ultimate Fighting Championship signed a 5-year contract with ESPN.
With this contract, ESPN is set to pay $1.5 billion for exclusive rights to broadcast all UFC events. This includes 15 live UFC on ESPN + Fight Nights events annually and 12 bouts on each card. 
ESPN International operates regional channels.
ENPS operates regional channels located in Australia, Latin America, Brazil, and as well as the United Kingdom. ESPN also owns 20% of its interests in The Sports Network (TSN). 
Additionally, this interest also includes the five sister networks of TSN in Canada.
ESPN predominantly covers male sporting events.
The majority of sporting events that ESPN broadcasts and covers are predominantly of the male professional league. This is because of ESPN's narrow-casting of a targeted demographic audience.
This method primarily aims to attract a television audience of males aged 12 to 49 and above.