Liverpool FC Facts
The Liverpool Football Club is a football team from Liverpool, England. People around the globe support the club. It's part of the world's history and memories when it comes to playing football. Some countries in the world love Liverpool FC so much that they would support the club like its very own local team. Are you a big Liverpool fan? Test your knowledge with these Liverpool FC facts!
Quick Facts
Essential Facts
Interesting Facts
The Football Club was founded in 1892.
Anfield Stadium, home of Liverpool FC, is the 7th largest football stadium in the country. It has a seating capacity of at least 53,000.
This football club has an annual revenue of more than €600 million.
Liverpool's first match only had 100 fans in the stadium though it has a capacity of 20,000.
Liverpool is the world's eighth most valuable football club with a business valuation of more than $2 billion.
Liverpool Football Club is a professional football club.
Liverpool FC is based in Liverpool, England.
Fenway Sports Group is the current owner of Liverpool FC.
Liverpool's chairman is Tom Werner. Werner is an American television producer/businessman and also the chairman of the Boston Red Sox.
"The Reds" is Liverpool's nickname.
The Liverpool Football Club is England's most successful team.
Liverpool FC competes in the Premier League, the top level of the English football league system.
Around 1893, Liverpool FC joined the English Football League (EFL) Football League and played at Anfield.
Liverpool's official website is www.liverpoolfc.com.
Liverpool's fans are one of the most passionate, opinionated, and demanding fans on the planet.
Liverpool FC is of the most widely supported football teams on the planet.
Liverpool FC is one of the world's highest-earning football clubs.
For the 2020-2021 season, Liverpool wears their red uniform when they are at home and turquoise when they are away.
Liverpool started to become a dominant football club in the English and European football since the 1980s.
The football club's major rivals in the Premier League is Manchester United and Everton.
Liverpool has achieved several titles throughout their career.
Nationwide, the Liverpool has a record of 15 Football Association Community Shields and 8 League Cups. They have also won 7 Football Association Cups and 19 League titles.
FA Community Shield is an annual football match.
The Football Association Community Shield or FA Community Shield, which Liverpool has won several times, is an annual football match. It is held at Wembley Stadium where the winners of the last Premier League season and the holders of the FA Cup battle it out.
Liverpool has won the FIFA Club World Cup.
Outside England, the Club already won various international competitions including FIFA Club World Cup, UEFA Cups, UEFA Super Cups, and European Cups. One of the most awesome Liverpool FC facts!
Paisley, Shankly, Dalglish, and Fagan gave Liverpool an early success.
During the 1980s, Bob Paisley, Bill Shankly, Kenny Dalglish, and Joe Fagan spearheaded Liverpool FC and amassed eleven League titles at the English Football League and four European Cups.
Paisley, Shankly, Dalglish, and Fagan became football managers after they retired.
Robert Paisley was an English footballer and manager who dedicated nearly 50 years of his life with Liverpool as a wing-half, coach, and manager. Bill Shankly also became the club's manager after playing. Likewise, Kenny Dalglish became the football club manager after having a successful career as a player as well as Joe Fagan.
Liverpool currently has 19 titles.
Most recently, under the management of Jürgen Klopp and Rafael Benítez, the club won two European Cups (2005 and in 2019) and winning its 19th title at the League in 2020.
Liverpool is the 2nd football club with the most titles.
From the year 1889 to 2020, Manchester United has 20 titles at Premier League, Liverpool has 19 titles, Arsenal FC has 13 titles, Everton FC has 9 titles, Aston Villa has 7 titles, while Sunderland AFC, Chelsea FC, and Manchester have 6 titles.
Liverpool is one of the most successful clubs in the English Premier League.
Liverpool FC could be behind by 1 title against Manchester United as of this writing, but it's one of the most successful clubs in the English Premier League. In detail, Liverpool already won over 1,900 games, followed by Arsenal, Everton, and Manchester United with over 1,800, and Aston Villa with over 1,600 games.
Roberto Firmino earns $235,000 per week.
Liverpool's star player, Roberto Firmino, receives a whopping salary of £180,000 or $235,000 per week. While other notable players in the club such as Jordan Henderson and James Milner earn about £140,000 or $183,000 per week. Very expensive Liverpool FC facts, huh?
Roberto Firmino plays in Liverpool as a forward.
Roberto Firmino was born in Maceió, Brazil on October 2, 1991. On 23 June 23, 2015, while he was still playing for Brazil, he got an offer of approximately $37,978,980 from Liverpool. The club confirmed the signing of Roberto Firmino on June 24, 2015, and he plays as Liverpool's forward to this day.
Liverpool's captain is Jordan Brian Henderson.
Jordan Brian Henderson was born in Sunderland, England on  June 17, 1990. Since 2015, Jordan Henderson is currently still Liverpool's captain. He was once a captain for the England national team.
The vice-captain of Liverpool plays multiple positions.
James Milner was born in Leeds, England on January 4, 1986. James is one of the most unique players not just for Liverpool but also around the Premier League as he can play multiple positions. As a versatile player, he can play the wing, in midfield, and at full-back. James Milner is the vice-captain of Liverpool.
Liverpool currently has 5 goalkeepers in its roster.
Alisson Becker, Adrián San Miguel del Castillo, Caoimhin Kelleher, Kamil Grabara and Loris Karius are Liverpool's goalkeepers in its current roster. Furthermore, the goalkeeper's main role (also known as goalie or keeper) is to prevent the opposing team from scoring by defending the goal-line or the netball court.
Steven Gerrard is one of the most famous players in Liverpool.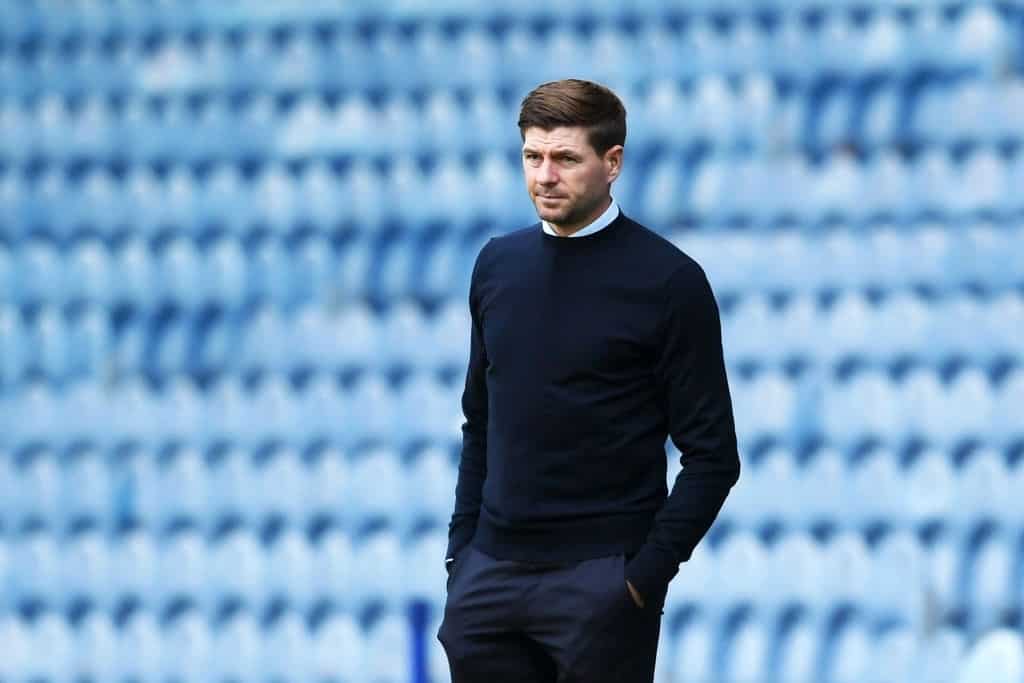 As the face of Liverpool FC of the modern days, English-born Steven Gerrard played for Liverpool between 1998 and 2015. He was named as the captain of Liverpool in 2003, and also the captain of the England national team in 2010 and 2014. He is currently the manager of Rangers FC.
For a long time now, the club has always finished 8th place or higher.
Since 1963, Liverpool has never finished lower than 8th place in the Premier League. Moreover, in contrast to its iconic red uniform today, Liverpool originally used white and blue for its uniform until 1896.
Liverpool and Manchester were involved in a betting scandal in 1915.
In 1915, four Liverpool players, Tom Fairfoul, Bob Purcell, Tom Miller, and Jackie Sheldon, were banned after an involvement in the betting scandal against Manchester United. Meanwhile, three players from Manchester United including Arthur Whalley, Sandy Turnbull, and Enoch West were also banned.
There are two main tragedies with the team's supporters.
The first tragedy was in Brussels at the Heysel Stadium in 1985 during the European Cup Final. A total of 39 people died after the wall collapsed. It was followed by another tragedy in 1989 at Hillsborough. The incident involves a casualty of 96 Liverpool supporters who died in the human crush in the perimeter fencing.
Liverpool is the first English professional club to have a logo sponsor.
The first English professional club to have a logo sponsor of their uniforms is Liverpool FC. It bagged the deal with Hitachi, a Japanese multinational conglomerate company, in the year 1979.
Liverpool FC has the most number of official Supporter's Clubs.
Liverpool is one of the best-supported football teams not just in England but around the world. Moreover, its fans are based in over 50 countries with more than 100 official Supporter's Clubs.