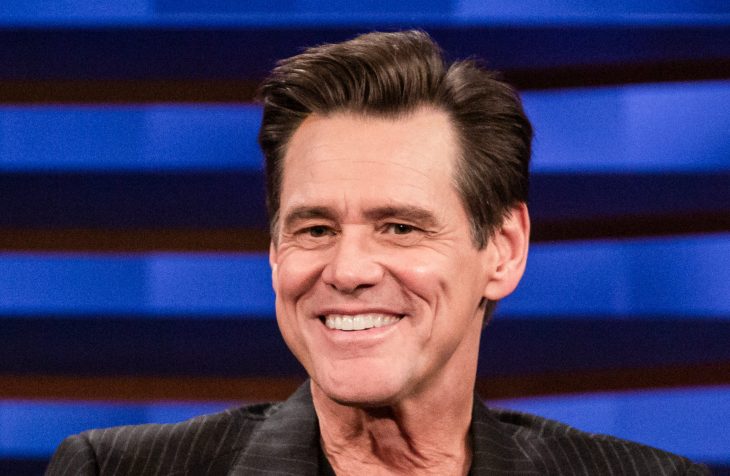 If you know Jim Carrey, chances are he's made you laugh more than once. Known for his zany humor and crazy face contortions, the iconic comedian has captivated the world since his breakout role in the movie, The Mask.
Whether you know him as the bizarre pet detective from Ace Ventura, or as the ordinary Joe with unexplainable powers in Bruce Almighty or as the outspoken actor on Twitter, Jim Carrey has consistently shown his versatility, capturing poignancy in both touching dramas and the most ridiculous of comedies. No one can deny it is the latter that has made him such a famous figure. His physical comedy is one-of-a-kind, made up of a near-unrivaled combination of slapstick. But life was not always easy for Jim Carrey.
He paid his dues. He was a working student. Jim would work eight hours a day at a factory after school to help his family. He also worked as a stand-up comedian in his teenage years. Jim knew what he wanted to do with his life, and he worked hard to be the best at it. His life story is proof that hard work is fundamental if you want to be successful in Hollywood. As Jim Carrey once said, "If you've got a talent, protect it." We couldn't agree more! He is one celebrity who has clearly walked the talk.
Did you like our quick rundown of Jim Carrey facts and tidbits? Well, there's more where that came from! Get to know more about him with the top 50 Jim Carrey facts!
Quick Facts
Essential Facts
Interesting Facts
Jim Carrey was born on January 17, 1962.
Jim started making faces in front of a mirror when he was eight years old where he discovered his talent for doing impressions.
Jim first made noise in 1990 after getting a regular role in the American comedy television series, In Living Color.
Jim's first wife, Melissa Womer, is a producer and actress. His second wife, ​Lauren Holly, is also an actress.
Jenny McCarthy was Carrey's partner from 2005 to 2010.
Jim Carrey is a Canadian-American actor.
He was born in Newmarket, Ontario, Canada.
Jim's full and real name is James Eugene Carrey.
As an actor, Jim Carrey is best known for his slapstick humor and energetic performances.
Jim Carrey was raised as a Roman Catholic. Though over the years, he became affiliated with Scientology, Transcendentalism, and Christianity.
Jim Carrey was married twice. First to Melissa Womer who he divorced in 1995 and second to ​Lauren Holly who he parted ways with in 1997.
Jim Carrey had a brief relationship with Ginger Gonzaga.
Percy Joseph Carrey, Jim's father, was a musician.
Kathleen Carrey is the name of Jim Carrey's mother.
Jim Carrey entered the limelight at 15 years old.
In 1994, Jim Carrey got his first leading role in Ace Ventura: Pet Detective.
In 1994, Jim Carrey had two movies in which he played the main role: The Mask and Dumb and Dumber.
In his early 20s, he wrote himself a $10-million check and dated it 10 years in the future, and kept it in his wallet.
Today, Jim Carrey's net worth is at least $180 million.
He shares the same birthday with other famous people such as Michelle Obama, Zooey Deschanel, and Kid Rock.
Some people call him "Rick Carlisle".
The closest look-alike of Jim Carrey is the NBA's Dallas Mavericks head coach, Rick Carlisle. According to Jim Carrey, people on Twitter keep on telling him that he looks like the coach. Unfortunately, Rick Carlisle now often shaves his head which reduces their resemblance. If you look at the old photos of the Dallas Mavericks head coach, you'll see the resemblance.
Jim Carrey is active on Twitter.
Currently, Jim has over 18 million followers on Twitter who joined in 2009. He has the handle @JimCarrey with a bio that says, "The ONLY official social media account for Actor and Author Jim Carrey!"
Jim Carrey has one child.
Jane Erin Carrey is the only child of Jim Carrey. She was born on September 6, 1987, in Los Angeles, California, United States, and is a singer-songwriter. She currently has a child of her own named Jackson Riley Santana. As a reflection of Jim and Jane's strong father-daughter relationship, she's the only one who Jim Carrey follows on Twitter.
Jim wrote to Carol Burnett when he was 10 years old.
Jim Carey was 10 years of age when he wrote to the famous American writer, actress, comedian, and singer, Carol Burnett. He told Carol that he will be well suited for The Carol Burnett Show due to this knack for impressions. He was so excited when he received a reply! Cute Jim Carrey facts!
Jim Carrey was mischievous as a child.
When Jim Carrey was in seventh grade, he was always put in front of the class for 15 minutes. This is not because he entertained his classmates, but because he was a naughty boy. He was known to be always on his feet and liked to work on something he hasn't tried before. In 1995, he mentioned in a Rolling Stone interview that "even then I was ruffling feathers."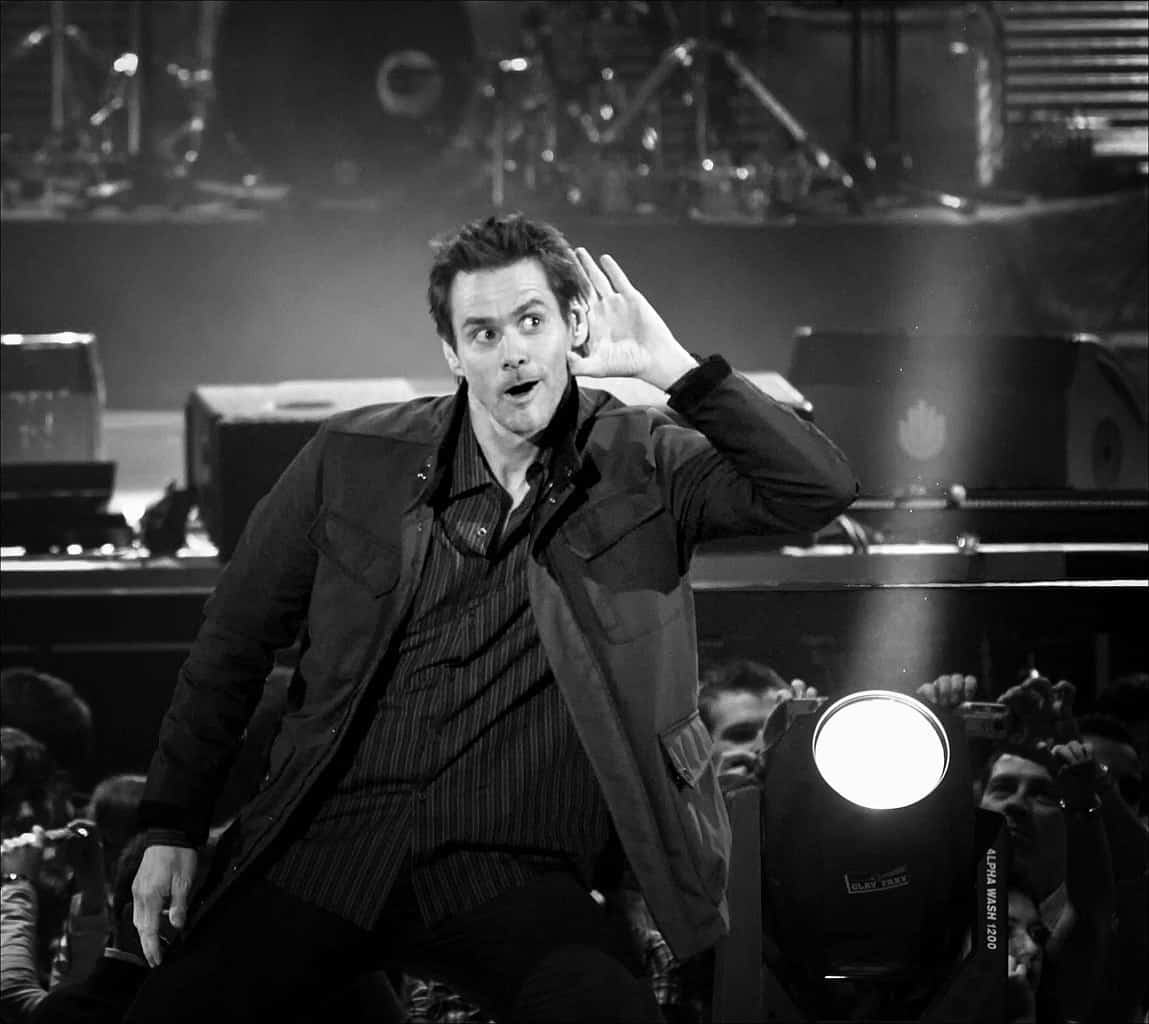 Jim Carrey starred in the hit How the Grinch Stole Christmas.
The Grinch, a character created by Dr. Seuss, rose to popularity again in the 2000s when Carrey played him in the movie How the Grinch Stole Christmas. Along with Carrey, Taylor Momsen, Jeffrey Tambor, Christine Baranski, Bill Irwin, and Molly Shannon all starred in the movie. The movie was such a success that it reintroduced the Grinch to the new generation and gave more opportunities to Carrey himself.
Jim Carrey banked $20 million in How the Grinch Stole Christmas.
Jim Carrey's How the Grinch Stole Christmas total budget was $123 million which it all took back when it made $363.4 million in the box office. According to a source, Jim Carrey took home a whopping $20 million. Wow!
Me, Myself & Irene was another in 2000.
Carrey also made another movie in 2000 called Me, Myself & Irene, where he played opposite Renée Zellweger, Chris Cooper, Robert Forster, and Richard Jenkins. The 116-minute film amassed $149 million in revenue. It was another home run for Carrey!
The movie Yes Man gave Jim Carrey one of the 30 largest paychecks in film history.
Directed by Peyton Reed, Yes Man is a 2008 comedy film starring Carrey himself, Zooey Deschanel, Bradley Cooper, John Michael Higgins, and Terence Stamp, Carrey got more than 25% of the profits which brought his total pay to $35 million. The earnings he had from the film were on the list of one of the 30 largest paychecks in film history.
Tupac Shakur and Jim Carrey are good friends.
Jim Carrey is the favorite comedian of the late American rapper and actor, Tupac Shakur. During Shakur's imprisonment in 1995, Jim and Shakur became pen pals where Jim was constantly sending Tupac funny letters to cheer him up. Unfortunately, Tupac was fatally shot and died in 1996, less than a year after he got out of prison, much to Carrey's regret. Carrey facts that might be interesting to Tupac fans!
If not an actor, Jim Carrey would be working in a steel company today.
In a 2007 interview, Carrey stated that if he did not make it in showbiz, he would be working in Hamilton, Ontario, at the Dofasco steel mill. The young Jim Carrey used to see the steel mills across the Burlington Bay and frequently imagined how great the jobs would there be.
Carrey's family had to live in a Volkswagen van.
Jim Carrey grew up in the area of Scarborough, Ontario. He went to Blessed Trinity Catholic Elementary School in North York. The family then moved to Burlington, Ontario where he studied high school in Aldershot. They faced more struggles and were forced to live in a Volkswagen van. Jim and his brother also lived in a tent for several months at Charles Daley Park on the shore of Lake Ontario.
As a high school student, Jim Carrey had to work.
Carrey had a rough high school time. All of his siblings, including himself, worked for eight hours after school. They worked at the Titan Wheels factory where his father also worked. Life was so hard that it gave Carrey no choice but to quit school at the age of 16.
Jim Carrey worked as a stand-up comedian.
Before quitting school, Carrey attended Agincourt Collegiate Institute. Afterward, he started working as a stand-up comedian in Yuk Yuk's comedy club chain in Toronto. His supportive father would drive him to the club where he performs once a week. Aside from that work, Jim continued working in a factory to financially help his family.
As a rookie stand-up comedian, Jim recalls being booed off by the crowd.
The teenage Jim Carrey did not have a perfect start as a stand-up comedian. He recalls being booed off by crowds, which gave him personal doubts about his skills as a professional entertainer. However, the young Jim Carrey persevered and developed a more polished act — and this time it was a success. By 1979, Jim finally was able to make a living as a comedian.
NBC chose Charles Rocket instead of Jim Carrey for an SNL slot.
Because of Jim Carrey's increasing popularity in being an impressionist stand-up comedian in Toronto, Canada, he tried to push the boundaries and auditioned to be a cast member of NBC's Saturday Night Live in 1980. However, Jim Carrey was not selected by the show's executive producer Jean Doumanian. Instead, they chose the 31-year-old American comedian and musician, Charles Rocket.
Jim Carrey guest-starred in Saturday Night Live in May 1996, January 2011, and October 2014.
Years after being rejected by Saturday Night Live, Jim finally appeared in the show in May of 1996. This is followed by guest appearances in January of 2011 and October of 2014. Saturday Night Live is an American sketch comedy series that featured great comedic actors, and Carrey had to make a name for himself first before being featured in the show.
Jim tried to continue his career in Hollywood at the age of 21.
In the early '80s, Jim Carrey wanted to move to Hollywood to look for better opportunities. Although Jim had a nice stable job in West Hollywood, California at The Comedy Store, his ultimate goal was to be part of a highly-rated late-night show. Struggling to replicate his success in Hollywood, Jim returned to Toronto in early 1983 where he remained as a well-known comedian.
Jim Carrey acquired the main role in the sitcom The Duck Factory in 1983.
Committed to making his career flourishing, Jim Carrey went back to California in 1983 and won the main role in The Duck Factory, an American sitcom. In late 1983, he became a part of The Tonight Show Starring Johnny Carson.
His "real career" started in 1994.
The years between 1983 and 1994 were the years where Jim Carrey sharpened his acting skills. Jim Carrey became a regular cast member of the comedy television series In Living Color, and even though it was a relatively short series, it gave Carrey good exposure and it became his stepping stone for the big movies of him that we all know today.
He became the first actor to be paid $20 million.
In 1996, Jim Carrey was the first actor to earn $20 million through the film The Cable Guy, an American black comedy film directed by Ben Stiller. The movie was a box office success despite mixed reception by critics.
Jim Carrey has appeared in over 50 movies.
Jim Carrey has appeared in over 50 movies. His best-known and most successful movies are Bruce Almighty, The Mask, How The Grinch Stole Christmas, Liar Liar, The Truman Show, and Ace Ventura: When Nature Calls. His most recent film appearance is in the 2020 Sonic The Hedgehog which sequel is currently in development.
Jim Carrey had won numerous awards.
Jim Carrey has received countless awards and nominations throughout his career. Some of the awards he obtained include the Best Actor award from the Golden Globe Awards in 1999, Best Comedic Performance from MTV Movie & TV Awards in 1995, and Favorite Comedy Star from People's Choice awards in 2010.
Jim Carrey suffered from depression.
In contrast to Jim Carrey's humorous persona in his films, Jim once fought depression and had to take Prozac, an antidepressant, to prevent the symptoms. According to Carrey, "I was on Prozac for a long time. It may have helped me out of a jam for a little bit, but people stay on it forever. I had to get off at a certain point because I realized that, you know, everything's just OK." Due to his experiences, Carrey is a vocal campaigner for mental health.
He officially became a US citizen in October 2004.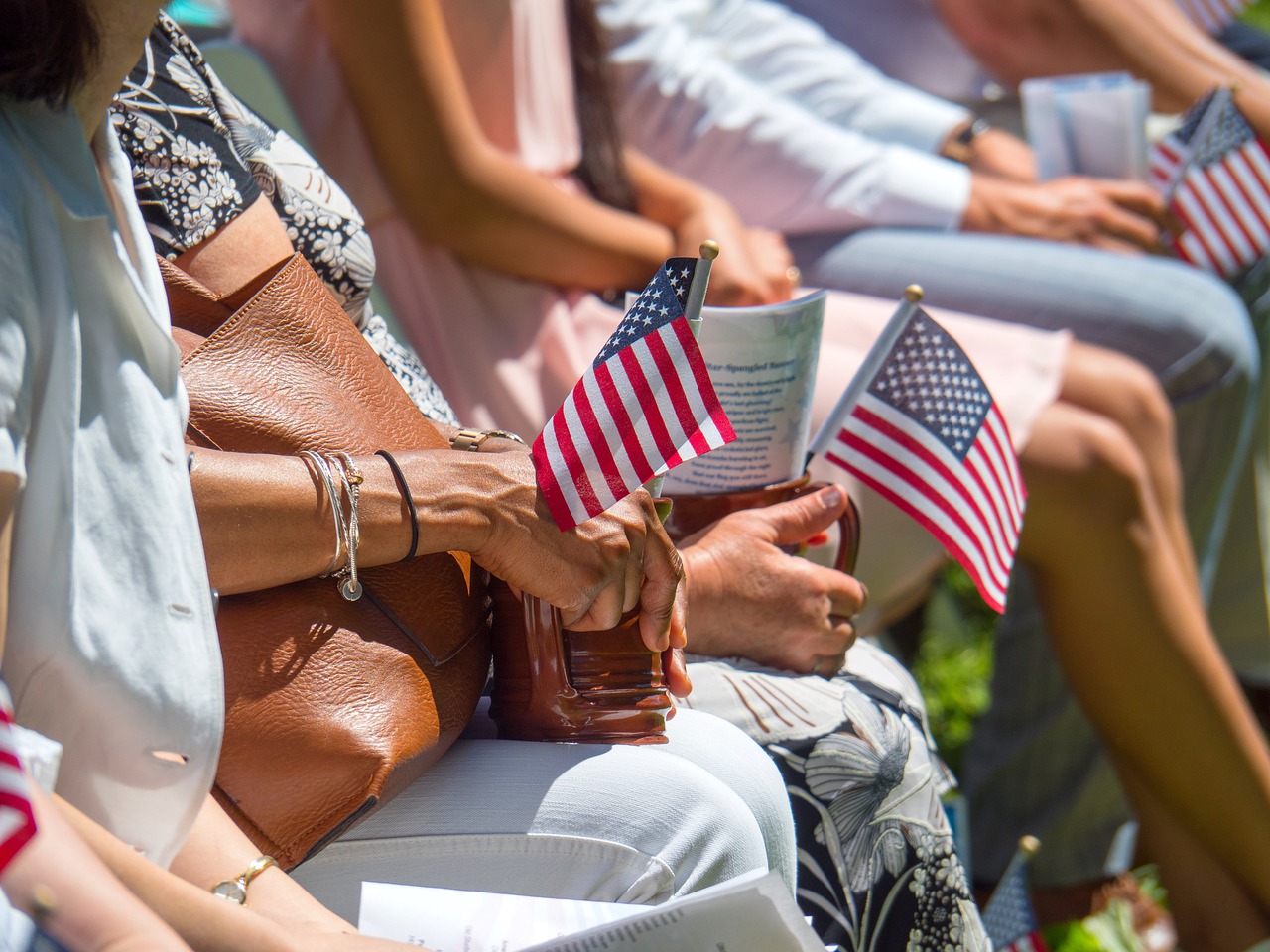 The Canadian actor Jim Carrey acquired his US citizenship in October 2004. Jim proudly kept his Canadian citizenship, making him a citizen of both the United States and his home country, Canada.
Jim Carrey was almost Willy Wonka.
Carrey was one of the candidates for the role of Willy Wonka in the 2005 remake of Charlie and the Chocolate Factory. The role was ultimately given to Johnny Depp.
Jim Carrey is vocal about his political opinions.
Jim Carrey has never been shy in showing his own political opinions. Some of the most memorable opinions of him are about former President Donald Trump. Jim Carrey posted a clip on his Twitter account titled "How Do You Spell Relief?" pertaining to Donald Trump's loss in the recent US Presidential elections.
— Jim Carrey (@JimCarrey) January 19, 2021
Jim Carrey is a non-picky eater.
Carrey enjoys simple food and considers himself as a "plain eater." He enjoys grilled cheese sandwiches as well as some Mexican food.
Deputy Dawg is the favorite cartoon character of Jim Carrey.
Terrytoons' cartoon character, Deputy Dawg is Carrey's all-time favorite cartoon character. The animated television series Deputy Dawg aired from 1960 to 1963 with 34 episodes.
Tom Petty is Jim's favorite singer.
Though Jim Carrey said that when comes to music, he listens to anything that sounds good, he also said that the American singer, songwriter, and musician, Tom Petty is his most favorite singer. Some of Tom Petty's best songs include "Free Fallin'," "American Girl," "Don't Do Me Like That," and "Learning to Fly."