Whether you know James McAvoy from his outstanding performance in the box office film Split or X-Men: Days of Future Past as the young Professor X, there is no denying that this Scottish actor is one of the most celebrated artists in the movie industry today. He may only be in his early 40's but he's been acting for 25 solid years! McAvoy may say that acting was not his first choice but he is proof that destiny will always make a way to pull you on where you truly belong. So sit back, relax, and brace yourself for all these juicy and shocking James McAvoy facts.
Quick Facts
Essential Facts
Interesting Facts
Scottish actor James McAvoy was born on April 21, 1979.
James McAvoy is turning 42 this year.
The Near Room movie was the acting debut of James McAvoy in 1995.
From his movies to endorsements, James McAvoy's net worth is at $17 million.
James McAvoy got married in 2006 to Anne-Marie Duff.
Aside from acting, James McAvoy also had West End production performances.
James McAvoy had numerous awards and nominations for his roles and acting prowess.
Besides screen acting, James McAvoy also did voice work for several animated films like Gnomeo & Juliet and Arthur Christmas.
James McAvoy was raised as a Roman Catholic in his hometown, Glasgow, Scotland.
While he was still studying, James McAvoy worked at a bakery.
James McAvoy's biggest pet peeve is people taking pictures without asking.
He plays the role of Kevin in the movie Split where James McAvoy has to show 24 personalities.
James McAvoy was a faun named Mr. Tumnus in The Chronicles of Narnia series.
He contributes his success in acting to luck.
Brendan McAvoy is the only child of James McAvoy from his marriage with Duff.
James McAvoy studied in a Catholic School and his upbringing made him consider taking the path of priesthood.
Two of the biggest interests of James McAvoy are football and science fiction.
James McAvoy said that if he was not an actor, he would have been a park ranger or a nurse.
In one of his interviews, James McAvoy said that he considers himself as someone spiritual.
James McAvoy admits he does not have a New Year's resolution as he never makes one.
James McAvoy's maternal grandparents raised him.
James' mom was a psychiatric nurse while his dad was a builder in Glasgow, Scotland. However, they split up when he was only 7 years old. Since his mother was not in her best health, James and his sister lived with their grandparents. This means that his grandpa and grandma practically raised them as their mom would see them on and off. Meanwhile, he has not seen nor spoken with his dad ever since his parents' divorce.
Anne-Marie Duff and James McAvoy's relationship was kept private.
In 2004, McAvoy was filming a version of Shameless in the UK. There he met his future wife and love interest, Anne-Marie Duff. They fell in love but they kept the relationship private and got married in 2006. Their last movie together was "The Last Station" in 2009 because McAvoy said that he wants to keep his work and personal life separate.
Traveling the world for free was James McAvoy's motivation in becoming a priest.
Although James McAvoy was brought up in a religious background, this was not the main reason as to why he wanted to become a priest. He said that he only wanted to become a missionary as he saw it as a way to get a free ticket and travel! James then realized that he was using religion and God to fulfill a selfish desire and went to a drama school instead.
James McAvoy said he's trying to become a nicer person to stay grounded.
We know that celebrities lead a crazy and famous life and McAvoy has this way of thinking to keep grounded—be nice. What he means is that he tries to behave slightly better, be nicer, and have empathy for what others are going through.
According to James McAvoy, acting came to him like an accident.
Aside from priesthood, he also had other options for a choice of career. Acting did not even cross his mind. It was only until a director came to his school and talked about the entertainment business that McAvoy knew that he wanted to try it. After the talk, he approached David Hayman and asked for some work. It just so happens that Hayman was directing the Near Room which became McAvoy's debut in the acting scene.
James McAvoy's movie "Atonement" got him a nomination in the Golden Globe.
Atonement was a 2007 film based on Ian McEwan's novel. James McAvoy was the love interest of Keira Knightley in that film. Critics and movie enthusiasts say that it was one of his most moving performances. With that, he got a spot as a nominee in the Golden Globe.
A 2001 miniseries was James McAvoy's biggest break.
In 2001, Tom Hanks and Steven Spielberg produced an HBO miniseries—Band of Brothers. McAvoy only appeared in one episode as James W. Miller but it was all that he needed to make a career boom. From there, he landed notable roles in movies like Shameless, The Last King of Scotland, and Chronicles of Narnia. He also wowed film enthusiasts and the audience with his roles in X-Men, Split, Glass, and many more.
James McAvoy was drunk when he first met the director of Split.
Remember when McAvoy said that he was owing most of his success from luck? This is proof of one of those. In one of his interviews, James McAvoy said that he first met Split's director, M. Night Shyamalan, when he was very drunk. It was during the 2015 San Diego Comic-Con and there was a big party with a lot of famous people. They bumped into each other, exchanged a few words (which McAvoy said he could barely remember). But a month later, he was already playing the lead role of Shyamalan's movie, Split. Whether he was drunk or not, there must be something that Shyamalan saw in him that made him pick him for the role.
Hedwig was James McAvoy's favorite character to play in the film Split.
We already know that McAvoy played the main role of Kevin, a man with 24 alter egos, in the movie Split. When asked which character he liked most, he said that it was Hedwig, a personality of a 9-year-old boy. McAvoy said that the role was goofy and innocent, at the same time nasty and vindictive. He had a lot of fun while playing the role as it allowed him to make the audience laugh and feel at ease. And then while they're feeling all too safe with what Hedwig was showing, they feel the fear again.
James McAvoy is a big softie.
In a sit-down interview, James McAvoy revealed that he cries so easily. It may not be that surprising as he's in the acting industry but he says that without all the lights, he's a big softie. What's even more surprising is that he's not afraid to reveal that he's been watching 'Mean Girls'.
This article belongs to Facts.net and may not be reproduced, copied, edited, published, transmitted, or uploaded in any way without the permission of Facts.net.
Marrying Duff made the world less scary for James McAvoy.
In a radio show hosted by Ryan Seacrest, McAvoy was asked why he did not wait to marry longer. Delaying his marriage could mean that he could earn more and exploit all that's in store for him because he's already famous. But McAvoy said that marrying Duff was a dream come true. She was the woman of her dreams and when they are together, he likes himself a little more.
James McAvoy admires Samuel L. Jackson.
While the actor was promoting the post-production of 'Split', he said that he admires the no-nonsense personality of Samuel Jackson. He said that the man is not afraid to tell what he thinks and drops the F-bomb without a care in the world. McAvoy found it funny and said that he might just follow Jackson's example when he already has the balls to do it.
The flat in North London is where James McAvoy and Duff spend most of their time.
Before marrying, McAvoy purchased a two-story flat for 178,000 pounds. They enjoyed their new home and chose to mostly stay inside to play sudoku puzzles. Some might say that James McAvoy's lifestyle is mundane. But according to the actor, he just loves it that way.
James McAvoy is a big fan of the Celtic Football Club.
Aside from science fiction and acting, one of his biggest interests is football. He's a big fan of the Football Club. If given the chance, the actor said it would be a dream if he will be able to play the role of Jimmy Johnston, a Celtic legend.
A 1985 film is James McAvoy's favorite film.
One might think that it would be hard for actors to have film favorites other than the ones that they starred on. But McAvoy was able to answer it straightforwardly when asked. He said that it's an adventure-comedy film in 1985, "The Goonies". The storyline was by Steven Spielberg and was directed by Richard Donner.
James McAvoy did a base jump from the world's tallest hospital.
In a bid to raise awareness and money for the charity Retrak, McAvoy did a terrifying jump from the tallest hospital building in the world. The charity assists homeless children in Uganda.
The movie 'The Last King of Scotland' made James McAvoy a charity advocate.
While he was in Uganda shooting the movie, he could not believe what he's seeing. He was there for a few months for the film and after finishing, he decided to be involved with charity causes and raising awareness. In 2007, he even went back to Uganda with the British Red Cross to support the projects of the group.
James McAvoy has a straightforward opinion about how films are made.
According to the actor, 3D films are, in a sense, a total waste of money. James McAvoy thinks that film studios just use the effect to get more money from their audiences. Also, he thinks that British filmmakers could be so much more. McAvoy believes that British filmmakers dumb down productions and storylines to please the audiences in the US. What a way to convey one's thoughts.
A Waltham watch is one of James McAvoy's most prized possessions.
According to critics, McAvoy is not someone who flaunts much of his wealth. But he does indulge himself when it's all about adventure gears. In fact, one of his most favorite things is the 1950's Waltham watch. It's from an American company that manufactures instruments for wartime aircraft and expeditions in the South Pole.
James McAvoy has over 30 films.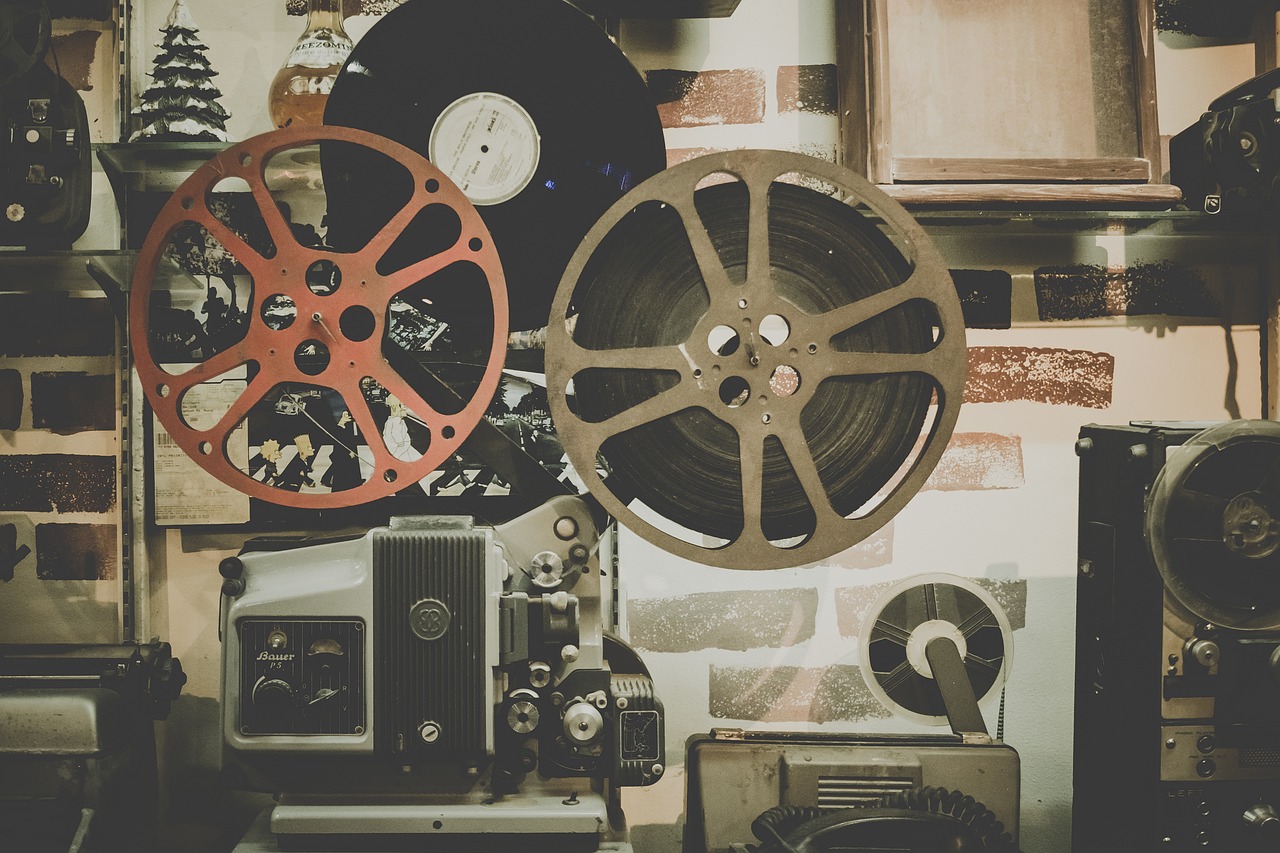 Throughout his career, James McAvoy has had over 30 films to date. From his debut film in 1995, the actor has proven time and again his acting talent. He's been part of short films, voice roles, and blockbuster movies like Narnia, X-Men, Split, and Glass. And those are just a fraction of all the remarkable roles he played. With this, he has received several nominations and awards.