Earth Day Facts
Quick Facts
Essential Facts
Interesting Facts
Definition: Celebration of support for environmental protection
Date: April 22
First Earth Day: 1970
Geography: Celebrated in more than 192 countries
Observance: More than 1 billion people
Observance: Rallies, conferences, outdoor activities, service projects
Origin: United States
Famous Supporters: Kevin Bacon, Edward Norton, Jordin Sparks
Coordinator: Earth Day Network
Anthems: Earth Anthem by Abhay K, Earth Day Anthem by William Wallace
Founder:

The Idea of Earth Day First Appeared in 1969

Origin:

The Very First Earth Day Was Focused on the United States

History:

New York City and Philadelphia Hosted the Main Events of the First Earth Day in 1970

History:

Earth Day 1990 Mobilized 200 Million People in 141 Countries across the World

History:

Earth Day 2000 Was the First Earth Day Principally Organized on the Internet

History:

Earth Day 2007 Was One of the Largest Earth Days in History

History:

Earth Day Could Easily Have Been Called Something Else

Date:

The Date of Earth Day Was Not Just Chosen Randomly

Date:

There Is More than One Earth Day

Environment:

Even Though Earth Day Is Becoming Increasingly Popular, Its Impact May Be Questionable
Apart from Earth Day, We Also Celebrate Earth Hour

World Environment Day (WED) Highlights Similar Causes to Earth Day

Some Remarkable Achievements Take Place on Earth Day

There Are Many Things You Can Do to Celebrate Earth Day

Earth Day Has Also Been Celebrated in Space

Earth Day Has Its Own Flag and Anthem
The Idea of Earth Day First Appeared in 1969
Earth Day facts reveal that an American peace activist named John McConnell proposed a special day to honor our planet at the UNESCO Conference in San Francisco in October 1969, only 3 months after the first human set foot on the Moon. March 21 of the following year was proposed as the date for the first Earth Day, due to that day being the official first day of spring in the northern hemisphere. A month later, we got another, completely separate Earth Day, founded by Senator Gaylord Nelson, which was to be celebrated in April 22, 1970.
The Very First Earth Day Was Focused on the United States
The first official Earth Day on April 22, 1970 was focused only on the United States, and was coordinated by Denis Hayes, a Wisconsin-born environmental activist. Hayes was best known as the head of the Solar Energy Research Institute during Jimmy Carter's presidency.
But Denis Hayes was not only the coordinator of the first, US-based Earth Day; 20 years later, he made the event international and organized it in more than 140 nations across the globe. According to Hayes, the coordinator of the relatively small US event in 1970 that grew into an international spectacle two decades later, Earth Day is nowadays the largest secular holiday in the world, and is celebrated by more than 1 billion people every year.
New York City and Philadelphia Hosted the Main Events of the First Earth Day in 1970
Earth Day facts reveal that the first Earth Day in 1970, which was a US event, took place mostly in New York City and Philadelphia. Students Fred Kent, Pete Grannis, Kristin Hubbard and William Hubbard met the coordinator of the event Denis Hayes at Columbia University a few months before the event and took responsibility for organizing the event in New York. With the help of the then Mayor John Lindsay they managed to shut down Fifth Avenue for the event and made Central Park available for the attendees, who eventually turned up in huge numbers (more than 1 million). Philadelphia was the site of another major event – although attendance was much lower at around 40,000-60,000. They gathered at Fairmount Park to listen to the keynote speaker Senator Edmund Muskie.
Earth Day 1990 Mobilized 200 Million People in 141 Countries across the World
Earth Day facts show that the year of 1990 was a huge turning point for this environmental event as this was the year the event spread from the US and became an international spectacle with 141 countries and more than 200 million people involved.
The 20th anniversary of the first Earth Day had a budget of millions of dollars, and was sponsored by two separate groups: the Earth Day 20 Foundation and Earth Day 1990, with Senator Nelson, one of the two original founders of the Earth Day in 1969, serving as honorary chairman for both groups. But the two groups did not work in perfect harmony; various disagreements arose regarding the leadership of the joint organization and strategies for organizing the event. For example, the Earth Day 1990 group was greatly criticized by the Earth Day 20 Foundation for their decision to involve the company Hewlett-Packard, which was the second-biggest emitter of chlorofluorocarbons in Silicon Valley at the time. But despite the disagreements between the two organizers, Earth Day 1970 was a great international success…
Earth Day 2000 Was the First Earth Day Principally Organized on the Internet
Earth Day facts reveal that the third major turning point for the Earth Day event (after the first ever Earth Day in 1970 and the first international Earth Day in 1990) came in 2000 when it was principally organized on the internet. This new technology proved to be a valuable tool, both in the US and internationally, and over 5,000 environmental groups outside the US joined together with hundreds of millions of people from 183 countries. Executive director of the 2000 event was Kelly Evans and Leonardo DiCaprio was its official host.
Earth Day 2007 Was One of the Largest Earth Days in History
Earth Day facts reveal that Earth Day 2007 was one of the largest Earth Days to date with millions of people participating in various activities held in thousands of places across the world, including cities such as Kiev in Ukraine, Caracas in Venezuela, Manila in Philippines, Madrid in Spain, London in the UK and New York in the USA. But a single-day attendance record was not set in any of these cities; instead, the honor belonged to Chicago, whose Lincoln Park Zoo festivities attracted over 40,000 people in one single day.
Earth Day Could Easily Have Been Called Something Else
Senator Nelson, who suggested celebrating Earth Day on April 22 back in 1969, later revealed that the name "Earth Day" was an obvious and logical choice which was suggested by various individuals, including some notable specialists in the field of marketing and advertising (Julian Koenig, for example). But there were some other ideas for the name of the event too, which could easily been accepted if things had gone another way – one of the other serious options for the name was "National Environment Teach-In", which is actually what Senator Nelson himself called it.
The Date of Earth Day Was Not Just Chosen Randomly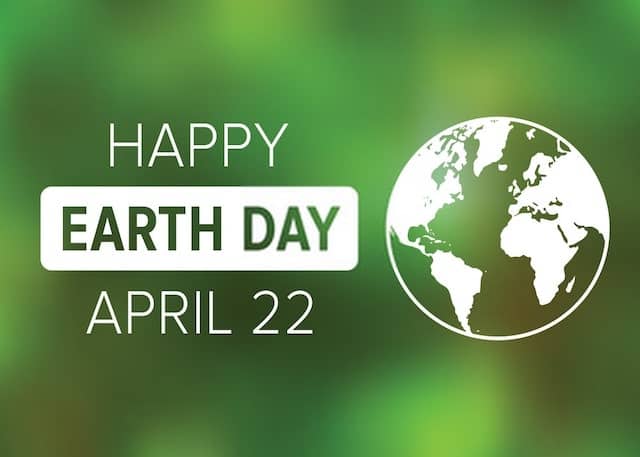 Earth Day facts reveal that this special event's date was not chosen at random, but with student participation in the event in mind. Senator Nelson chose the date as it didn't clash with exams, spring breaks, or religious holidays such as Easter or Passover, and was late enough in spring to not have any extreme weather problems. For the first Earth Day, he chose Wednesday (the 22nd) as more students were likely to be in class in mid-week and also because not much else was going on in mid-week that would interest students more than his event.
But what Senator Nelson hadn't known was one of the most interesting Earth Day facts – April 22, 1970, the date of the first Earth Day event in history, was also the 100th anniversary of the birth of the infamous Soviet dictator Vladimir Lenin. This even caused some people to believe that both events occurring on the same day was not a coincidence, but a Communist conspiracy. One of these people might have been the legendary FBI director J. Edgar Hoover, who ordered careful surveillance of the event.
There Is More than One Earth Day
Earth Day facts reveal a surprising truth – there is not just one Earth Day each year, but two of them! One is the Earth Day that was started by Senator Nelson and is observed each year on April 22, while the other is observed each year a good month earlier, on March 20, the first day of spring in the northern hemisphere and the autumnal equinox in the southern hemisphere. The latter was actually thought of first by the American peace activist McConnell in 1969 and was also celebrated first – in March 1970, approximately one month before Senator Nelson's celebration on April 22, McConnell's Earth Day was celebrated in San Francisco and some other Californian cities.
Even Though Earth Day Is Becoming Increasingly Popular, Its Impact May Be Questionable
Although Earth Day facts show that the event, which it observed every year on April 22, has become a mainstream event and is followed by millions of people across the world, various surveys show that environmentalism is losing power. Recent Gallup polls reveal that more than 40% of Americans believe that the negative consequences of global warming are exaggerated. But Earth Day is still a very important yearly event – if it was not for Earth Day, the statistics on environmental support would be even worse…
Apart from Earth Day, We Also Celebrate Earth Hour
Earth Day facts don't deal only with Earth Day, but also an event called the Earth Hour is an international movement for the preservation of our planet and is organized by the world's largest conservation organization, the World Wide Fund for Nature (WWF; known as World Wildlife Fund in the USA and Canada). The event is really something special – it encourages individuals, communities, households and business objects worldwide to turn off their (non-essential) lights for one hour on every last Saturday in March, between 8:30 and 9:30 pm. Earth Hour has its roots in Australia, where a similar turning-your-lights-off-for-the-good-of-the-planet event was organized in Sydney in 2007. Nowadays, more than 7,000 cities and towns across the globe are involved in the event.
World Environment Day (WED) Highlights Similar Causes to Earth Day
According to Earth Day facts, Earth Day is not the only event concerned with protecting the environment. There are many others across the world, but among them the most notable is perhaps the World Environment Day (WED). It is celebrated each year on June 5 to raise awareness and convince us to take positive environmental action and protect our beautiful but fragile planet.
This event was established, and is run every year, by the United Nations Environment Programme (UNEP). It has been going since 1972, so it started only 2 years after Earth Day. Each year, the event has a new slogan and a new theme – here are a few interesting ones from the past years: "Seven Billion Dreams; One Planet; Consume with Care", "Raise Your Voice Not the Sea Level" and "Think. Eat. Save.".
Some Remarkable Achievements Take Place on Earth Day
For example, Earth Day facts reveal that the Earth Day of 2012 offered a truly remarkable event – more than 100,000 individuals in China rode their bikes to reduce CO2 emissions, reduce fuel consumption and raise awareness of others on the subject. Other Earth Days brought other remarkable events; in 2011, the Earth Day Network planted 28 million trees in Afghanistan. Yes, you read the number correctly: it was 28,000,000 trees! In Panama, a similar event occurred, but instead of trees, they planted 100 species of endangered orchids to prevent their extinction and encourage people to cherish the diversity that our amazing planet offers.
There Are Many Things You Can Do to Celebrate Earth Day
There are many events, activities, projects, initiatives and campaigns running each year on Earth Day, but even those people who don't participate in any of them can do many things to celebrate Earth Day by themselves. So can you!
If you are not among the 30% of people in America who commemorate Earth Day by planting a tree, among the 23% who help clean a nearby park or among nearly 50% who make an effort to recycle on Earth Day, you can still contribute to saving our planet by spreading the word about Earth Day and its meaning…
Earth Day Has Also Been Celebrated in Space
Who would have thought that Earth Day has even been celebrated in space? One such example is the now retired Canadian astronaut Chris Hadfield sending a message on April 22 from the International Space Station, saying, "Good Morning, World, and Happy Earth Day from orbit! One touch of nature makes the whole world kin." NASA is also known to make special effort to celebrate Earth Day by hosting various events and showing the public many breathtaking pictures of our beautiful planet taken from space.
Earth Day Has Its Own Flag and Anthem
Earth Day flag was created by none other than John McConnell, the man who thought of this wonderful event in the first place. He created the flag in the same year he first proposed Earth Day – in 1969. The flag has a dark blue background and The Blue Marble in the center (the famous NASA photography of the Earth, taken from Apollo 17 in December 1972, 28,000 miles from the Earth) and is one of few flags that are meant to represent our whole planet, and not just a part of it.
Earth Day also has an official anthem, called the Earth Anthem, which was written by the Indian poet Abhay Kumar:
Our cosmic oasis, cosmic blue pearl
the most beautiful planet in the universe
all the continents and the oceans of the world
united we stand as flora and fauna
united we stand as species of one earth
black, brown, white, different colours
we are humans, the earth is our home.
Our cosmic oasis, cosmic blue pearl
the most beautiful planet in the universe
all the people and the nations of the world
all for one and one for all
united we unfurl the blue marble flag
black, brown, white, different colours
we are humans, the earth is our home.
Earth Day Facts — Facts about Earth Day Summary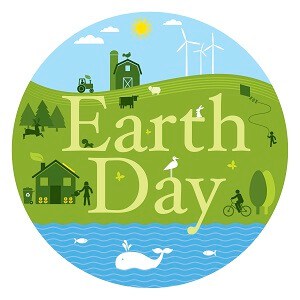 Earth Day is a special event observed each year in support of environmental protection. It was first proposed by an American peace activist, John McConnell, in 1969, but the Earth Day we observe today on April 22 was independently proposed a month later by the American Senator Gaylord Nelson. At first just an USA-based celebration, Earth Day become an international event with over 140 countries and millions of people participating in 1990. In addition to Earth Day, there are several other celebrations that honor our beautiful planet and thousands of others that aim to preserve its amazing natural environment.