Located in the vibrant city of Los Angeles, the University of Southern California (USC) stands as a prestigious institution known for its academic excellence, rich history, and diverse community. As one of the leading research universities in the United States, USC has nurtured generations of scholars, innovators, and artists. In this article, we'll explore the fascinating world of USC, uncovering its storied past, notable achievements, and the vibrant campus life that shapes the Trojan experience.
The Founding of USC: A Vision for Higher Education
Founded in 1880, the University of Southern California was born out of a vision to establish a prominent institution of higher education in Southern California. Its founders, Judge Robert Maclay Widney and a group of local leaders, aimed to create a university that would serve the region's growing population and contribute to its cultural, intellectual, and economic development.
USC's Enduring Commitment to Academic Excellence
From its inception, USC has been committed to fostering academic excellence and providing students with a well-rounded education. The university offers a wide range of programs and disciplines, spanning arts and sciences, business, engineering, cinematic arts, journalism, and more. USC's rigorous curriculum is designed to challenge students intellectually, encourage critical thinking, and cultivate a spirit of innovation.
USC's World-Class Faculty
At the heart of USC's academic excellence is its distinguished faculty. Comprised of renowned scholars, researchers, and industry professionals, USC's faculty members are leaders in their respective fields. They bring a wealth of expertise, experience, and passion to the classroom, ensuring that students receive a top-notch education and have access to cutting-edge research opportunities.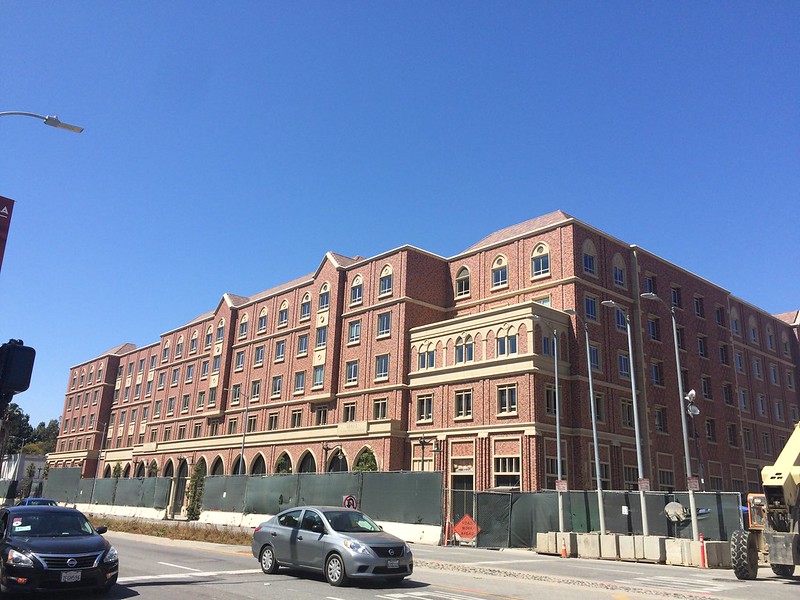 The Spirit of Troy
USC's marching band, known as the Spirit of Troy, is one of the most renowned college marching bands in the country. They bring enthusiasm, energy, and a lively atmosphere to USC's athletic events and other campus festivities.
Campus Life and Trojan Spirit
USC's vibrant campus life is characterized by a strong sense of community and Trojan pride. The university boasts a diverse and inclusive student body, hailing from all corners of the globe. Students engage in a myriad of extracurricular activities, clubs, and organizations that cater to a wide range of interests. Whether it's joining a sports team, participating in community service, or immersing oneself in the arts, there is something for everyone at USC.
The Glory of Trojan Athletics
One cannot discuss USC without mentioning its storied athletic tradition. The Trojans are renowned for their success in collegiate sports, particularly football. The USC football team, led by legendary coaches and home to Heisman Trophy winners, has a legacy of excellence that spans decades. The university's athletic programs have produced numerous Olympians and professional athletes, further solidifying USC's reputation as a powerhouse in the world of sports.
USC's Contributions to Research and Innovation
As a leading research institution, USC is at the forefront of groundbreaking discoveries and innovative solutions that shape our world. The university invests heavily in research across various fields, including medicine, engineering, social sciences, and the arts. USC's research centers and institutes foster collaboration between faculty, students, and industry partners, driving advancements and pushing the boundaries of knowledge.
Notable Alumni and Their Impact
USC has nurtured a remarkable roster of alumni who have gone on to make significant contributions in their respective fields. From award-winning actors and filmmakers to groundbreaking scientists, influential politicians, and successful entrepreneurs, USC's alumni network spans industries and continents. For example, USC has been home to several Nobel laureates, including George Olah (Chemistry), Elinor Ostrom (Economics), and William Sharpe (Economics). Their achievements serve as a testament to the transformative power of a USC education.
The Hecuba Statue
One of USC's iconic landmarks is the Hecuba statue, located near the main entrance of campus. The statue depicts Hecuba, the queen of Troy in Greek mythology, and serves as a symbol of wisdom, strength, and resilience.
The Fisher Museum of Art
USC is home to the Fisher Museum of Art, which houses an impressive collection of contemporary art, sculptures, and exhibitions. The museum provides a platform for artists, scholars, and the community to engage with the world of art.
USC in the Movies
USC's picturesque campus has been featured in numerous films and television shows, adding to its allure and recognition. Some notable appearances include "Legally Blonde," "Old School," and "The Social Network."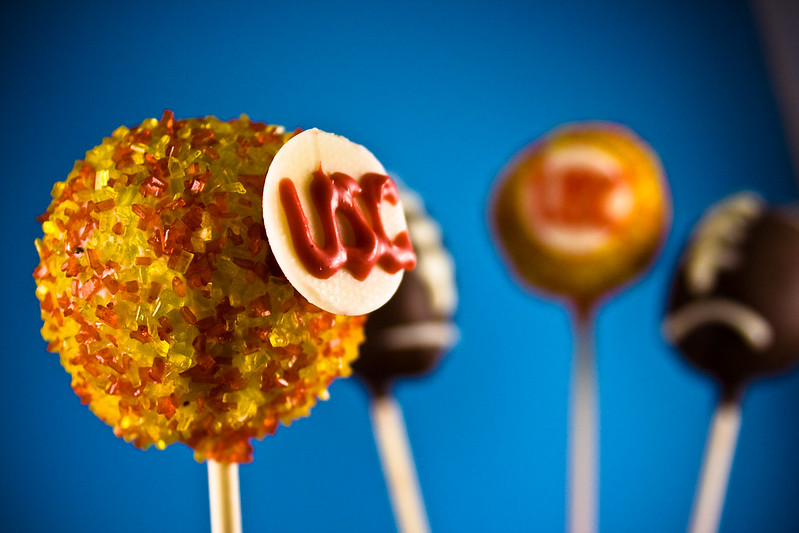 Conclusion
The University of Southern California, with its rich history, commitment to academic excellence, vibrant campus life, and outstanding alumni, continues to leave an indelible mark on the world. USC's legacy of innovation, research, and community engagement provides students with an exceptional educational experience and prepares them to become global leaders and changemakers. Whether it's the Trojan spirit, the pursuit of knowledge, or the celebration of diversity, USC embodies the transformative power of education and stands as a beacon of inspiration for generations to come.
Frequently Asked Questions (FAQs)
How can I apply to USC?
Prospective students can apply to USC through the Common Application or the Coalition Application. It's important to review the university's admission requirements, including standardized test scores, transcripts, essays, and letters of recommendation. The application process typically begins in the fall, and specific deadlines can be found on the USC Admissions website.
Does USC offer financial aid?
Yes, USC is committed to making education accessible and offers a robust financial aid program. The university provides various scholarships, grants, work-study opportunities, and loans to eligible students. Prospective students can visit the USC Financial Aid website for more information and to learn about the application process.
Are there opportunities for undergraduate research at USC?
Yes, USC encourages undergraduate students to engage in research across a wide range of disciplines. The university offers research programs, grants, and fellowships that allow students to collaborate with faculty and contribute to cutting-edge research projects.
What resources are available for career development at USC?
USC offers comprehensive career services to support students and alumni in their career development journeys. The USC Career Center provides resources such as career counseling, internship and job search assistance, networking events, and workshops to help students explore career paths and achieve their professional goals.
Can I study abroad as a USC student?
Yes, USC offers various study abroad programs that allow students to broaden their horizons and gain international experience. The university has partnerships with institutions around the world, offering opportunities for students to immerse themselves in different cultures and academic environments.