Sacramento, the capital city of California, is rich in history, culture, and natural beauty. Whether you're a resident or planning to visit, learning about the fascinating facts about Sacramento can deepen your appreciation for this vibrant city. In this article, we'll explore 19 intriguing facts about Sacramento, from its origins to its iconic landmarks and notable contributions.
Sacramento's Early Beginnings
Sacramento was founded in 1848 by John Sutter, a Swiss immigrant. Originally established as a trading post, the city grew rapidly during the California Gold Rush, attracting fortune seekers from around the world.
Capital City of California
Sacramento became the capital of California in 1854. The decision was made to move the capital from its previous location in Monterey to a more centrally located city.
The Tower Bridge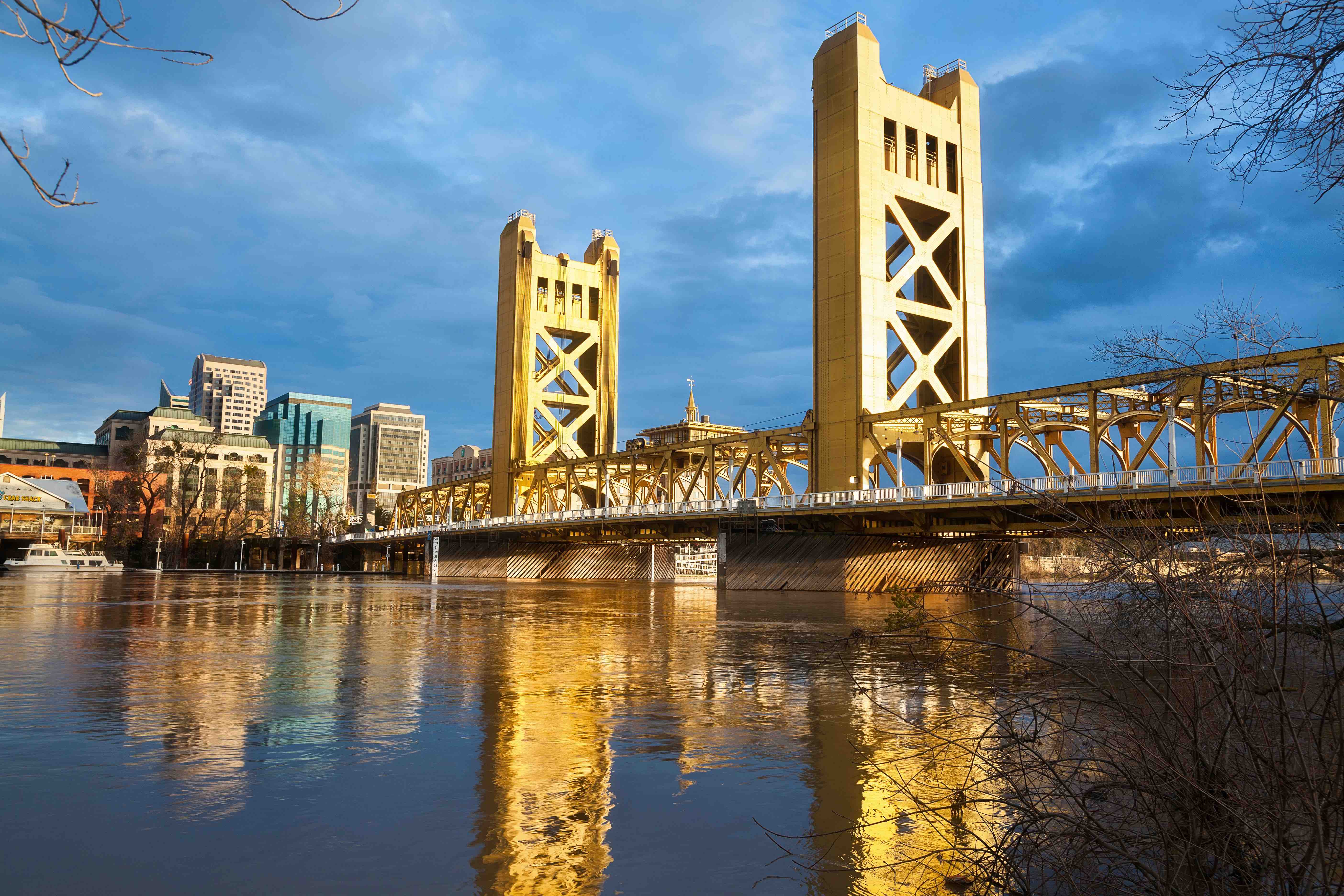 The iconic Tower Bridge is one of Sacramento's most recognizable landmarks. It was built in 1935 and spans the Sacramento River, connecting the city's downtown area with West Sacramento.
The Gold Rush Era
During the Gold Rush era, Sacramento played a significant role as a supply center for gold miners. The city's location at the confluence of the Sacramento and American Rivers made it an ideal transportation hub.
Historic Old Sacramento
Old Sacramento is a well-preserved historic district that showcases the city's Gold Rush-era past. Its wooden sidewalks, cobblestone streets, and preserved buildings transport visitors back in time.
The Crocker Art Museum
The Crocker Art Museum is the oldest public art museum west of the Mississippi River. It houses an extensive collection of California art and offers a diverse range of exhibitions and educational programs.
Farm-to-Fork Capital
Sacramento is known as the "Farm-to-Fork Capital" due to its abundant agricultural resources and emphasis on locally sourced cuisine. The city celebrates its farm-to-fork culture with annual events and a thriving culinary scene.
The California State Capitol
The California State Capitol, located in Sacramento, is where the state's legislative and executive branches operate. The building's neoclassical architecture and stunning gardens make it a must-visit attraction.
The California State Railroad Museum
The California State Railroad Museum in Sacramento is a paradise for train enthusiasts. It showcases the history of railroads in California through interactive exhibits, vintage locomotives, and restored train cars.
The American River Parkway
The American River Parkway is a scenic 23-mile parkway that runs along the American River. It offers opportunities for outdoor activities such as biking, hiking, picnicking, and kayaking.
Sacramento's Tree Canopy
Sacramento has one of the highest urban tree canopies in the United States. The city's commitment to preserving and expanding its urban forest contributes to its beauty and helps promote a healthy environment.
The Tower Theatre
The Tower Theatre is a beloved Sacramento landmark and a venue for live performances and film screenings. Built in 1938, it continues to entertain audiences with its distinctive art deco style.
The Sacramento River Cats
The Sacramento River Cats are a Minor League Baseball team affiliated with the San Francisco Giants. Watching a game at Raley Field, their home stadium, is a favorite pastime for locals and visitors alike.
The Crocker-Kingsley Art Competition
The Crocker-Kingsley Art Competition, held annually in Sacramento, is one of the longest-running art competitions in the country. It showcases the works of emerging and established artists from California.
Historic Sutter's Fort
Sutter's Fort, located in Midtown Sacramento, is a historic landmark that preserves the legacy of John Sutter. Visitors can explore the fort's adobe structures and learn about the early days of Sacramento.
The California State Fair
The California State Fair, held annually in Sacramento, is a celebration of agriculture, entertainment, and culture. It features livestock exhibits, thrilling rides, live performances, and a wide array of food vendors.
The Sacramento River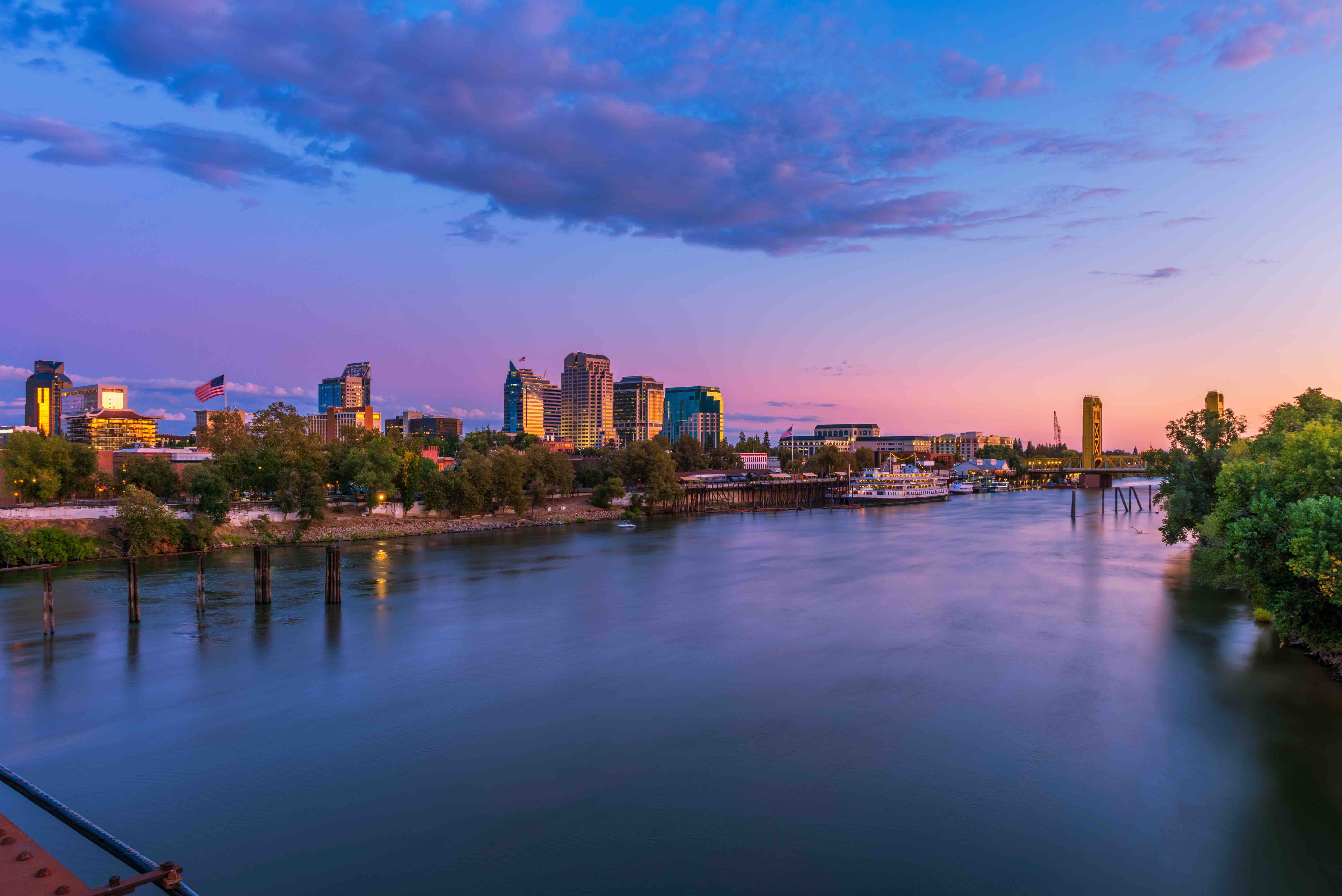 The Sacramento River is the longest river in California and serves as a vital water source for the region. It offers opportunities for boating, fishing, and scenic river cruises.
The Crocker-Kingsley House
The Crocker-Kingsley House, also known as the Governor's Mansion, served as the official residence of California's governors from 1903 to 1967. Today, it stands as a historic site open to the public.
The Sacramento International Airport
Sacramento International Airport connects the city to various domestic and international destinations. It serves as a gateway to Northern California, welcoming millions of travelers each year.
Final Thoughts
Sacramento's rich history, diverse attractions, and natural beauty make it a captivating city to explore. Whether you're interested in art, history, outdoor activities, or delicious cuisine, Sacramento offers something for everyone. Discover the city's charm and immerse yourself in its vibrant atmosphere.
Frequently Asked Questions (FAQs)
What is the best time to visit Sacramento?
Sacramento enjoys a Mediterranean climate, with hot summers and mild winters. The spring and fall seasons are generally considered the best times to visit, with pleasant temperatures and fewer crowds.
Is Sacramento a safe city to visit?
Sacramento, like any major city, has its share of crime. However, many areas of the city are safe for visitors. It's always advisable to take general safety precautions and be aware of your surroundings.
Are there any famous events or festivals held in Sacramento?
Yes, Sacramento hosts several notable events and festivals throughout the year, such as the Sacramento Music Festival, Gold Rush Days, and the Farm-to-Fork Festival. These events showcase the city's vibrant culture and community.
Can I explore Sacramento without a car?
Sacramento has a walkable downtown area with access to public transportation, including light rail and buses. It's possible to explore many attractions without a car, but having a vehicle can provide more flexibility, especially for visiting sites outside the city.
Are there any notable day trips from Sacramento?
Sacramento serves as a convenient base for day trips to nearby destinations. Popular options include visiting the Napa Valley wine region, Lake Tahoe's stunning landscapes, and the historic town of Sutter Creek.