Orlando, known as the "Theme Park Capital of the World," is a city that brings joy and excitement to millions of visitors each year. While most people associate Orlando with its famous theme parks, there is much more to this enchanting city than meets the eye. In this article, we will unveil 19 fun and intriguing facts about Orlando that will surprise and delight you. So, let's embark on a journey of discovery and uncover the magic of Orlando!
The City Beautiful
Orlando is often referred to as the "City Beautiful" due to its stunning landscapes, picturesque neighborhoods, and abundance of green spaces. The city's commitment to preserving its natural beauty makes it a delightful place to explore.
The Home of Mickey Mouse
It comes as no surprise that Orlando is home to Walt Disney World, the most famous and iconic theme park in the world. Walt Disney World attracts millions of visitors each year, offering magical experiences for guests of all ages.
The Universal Appeal
Another major attraction in Orlando is Universal Orlando Resort, comprising Universal Studios Florida, Islands of Adventure, and Volcano Bay. This thrilling destination allows visitors to step into the worlds of their favorite movies and embark on exciting adventures.
The Wildlife Paradise
Beyond the theme parks, Orlando is surrounded by natural wonders. The city's proximity to diverse ecosystems allows for wildlife encounters in places like the Wekiwa Springs State Park and the Black Bear Wilderness Loop Trail, where you can observe native flora and fauna in their natural habitats.
The Gator Capital
Did you know that Orlando is situated in the heart of Florida's gator country? You can witness these fascinating reptiles up close by visiting Gatorland, a unique wildlife preserve and theme park that has been entertaining visitors since 1949.
The City of Orchids
Orlando is home to the Harry P. Leu Gardens, a stunning 50-acre botanical oasis where you can marvel at over 1,000 species of plants, including a remarkable collection of orchids. It's a paradise for nature enthusiasts and a perfect spot for a leisurely stroll.
The Iconic Lake Eola
Located in the heart of downtown Orlando, Lake Eola is a beautiful oasis that offers scenic views and recreational activities. Take a swan-shaped paddleboat ride, enjoy a picnic in the park, or simply relax and soak in the tranquil atmosphere.
The Citrus Legacy
Once known as the "Citrus Capital of the World," Orlando has a rich history in citrus cultivation. Though the citrus industry has declined over the years, you can still taste the city's heritage by visiting local farmer's markets and savoring the fresh flavors of Florida oranges.
The Church Street Station
Step back in time and experience the charm of Old Orlando at Church Street Station. This historic district, with its cobblestone streets, is lined with shops, restaurants, and entertainment venues that offer a nostalgic glimpse into the city's past.
The Milk District
Orlando's quirky and vibrant Milk District is a neighborhood filled with unique shops, art galleries, and local eateries. This hip and creative community is a hub for artists, musicians, and food lovers, making it a must-visit destination for those seeking a taste of Orlando's alternative scene.
The City of Golf
With over 150 golf courses, Orlando is a golfer's paradise. The city boasts world-class championship courses designed by renowned golf architects, attracting professionals and enthusiasts alike to tee off in the Florida sunshine.
The Science Center
Immerse yourself in the wonders of science at the Orlando Science Center. This interactive museum features exhibits and educational programs that cater to curious minds of all ages, making learning a truly engaging and fun experience.
The Haunted History
Orlando has its fair share of spooky tales and haunted places. From the legendary haunted mansion at Church Street to eerie ghost tours in downtown Orlando, the city offers a thrilling adventure for those intrigued by the supernatural.
The Largest McDonald's
If you're a fan of fast food, you won't want to miss the largest entertainment McDonald's in the world. Located on International Drive, this colossal McDonald's boasts an arcade, a play area, and even an Italian-themed pasta and pizza restaurant.
The Iconic Orlando Eye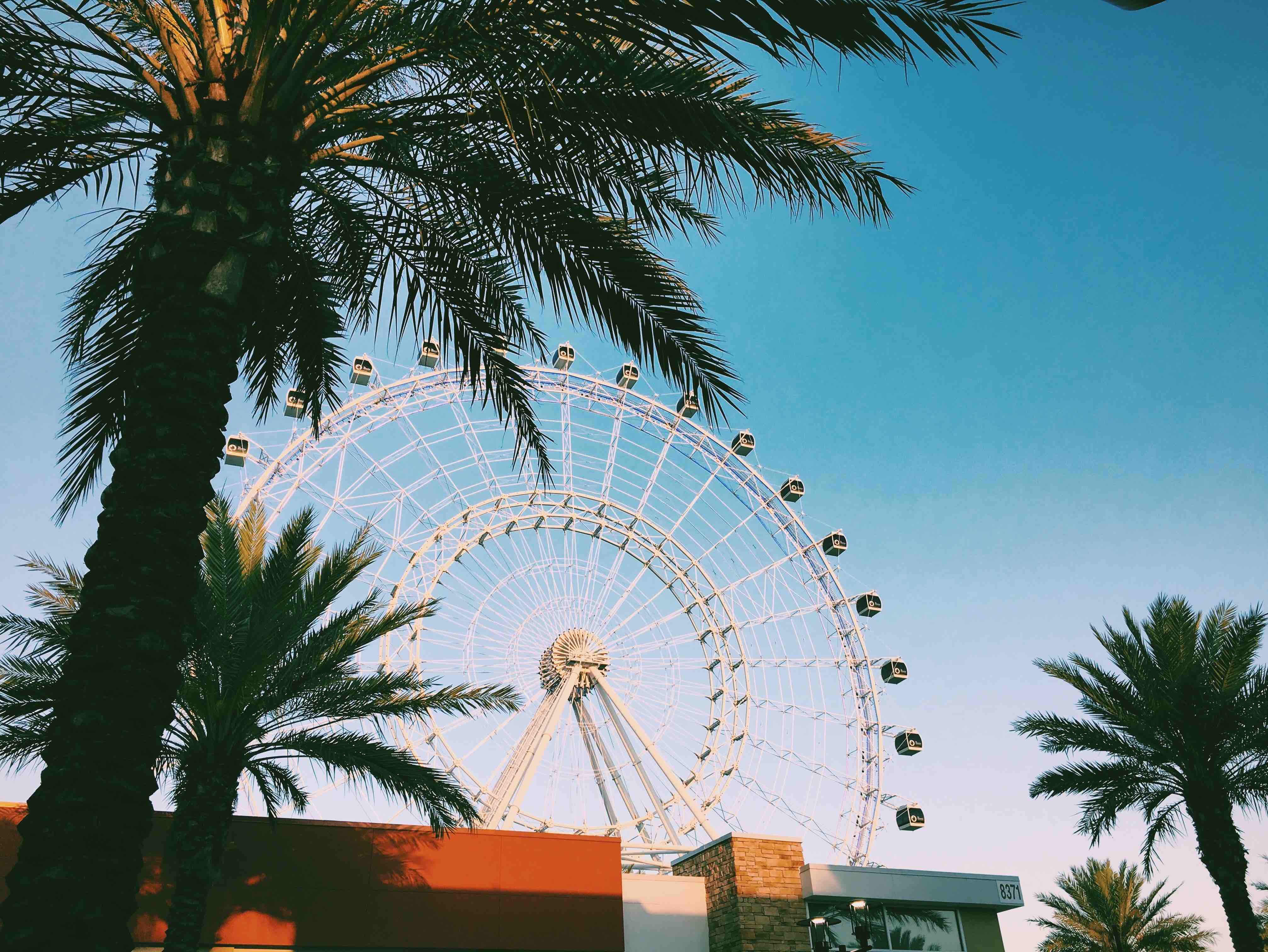 Standing tall at 400 feet, the Orlando Eye is an impressive Ferris wheel that offers breathtaking panoramic views of the city skyline. Take a ride on this iconic attraction and witness the beauty of Orlando from a whole new perspective.
The International Flavor
Orlando is a melting pot of cultures and cuisines, thanks to its diverse population and international visitors. From authentic Cuban sandwiches to mouthwatering Vietnamese pho, you can embark on a culinary journey around the world without ever leaving the city.
The Theater District
For those seeking a touch of culture, Orlando's Theater District is the place to be. The Dr. Phillips Center for the Performing Arts hosts Broadway shows, musical performances, and other live events, ensuring there's always something captivating happening on stage.
The Festive City
Orlando loves to celebrate, and it hosts numerous festivals and events throughout the year. From the lively Fiesta in the Park to the colorful Winter Park Sidewalk Art Festival, there's always a reason to join in the festivities and embrace the city's vibrant spirit.
The City of Innovation
Orlando is home to one of the largest research parks in the country, known as the Central Florida Research Park. This hub of innovation and technology fosters collaboration between industry and academia, driving advancements in various fields.
Final Thoughts
Orlando is a city that continues to captivate visitors with its boundless energy, imagination, and sense of wonder. Whether you're seeking thrills at the theme parks, exploring the city's cultural offerings, or indulging in its natural beauty, Orlando has something extraordinary to offer everyone.
Frequently Asked Questions (FAQs)
What is the best time to visit Orlando?
The best time to visit Orlando is during the spring (March to May) and fall (September to November) when the weather is pleasant and the crowd levels are lower.
How many theme parks are there in Orlando?
Orlando is home to several major theme parks, including Walt Disney World, Universal Orlando Resort, SeaWorld Orlando, and Legoland Florida Resort, among others.
Are there any free attractions in Orlando?
Yes, there are several free attractions in Orlando, such as exploring the picturesque neighborhoods, visiting Lake Eola Park, and attending events and festivals in downtown Orlando.
Can you swim with dolphins in Orlando?
Yes, you can swim with dolphins at Discovery Cove, an all-inclusive day resort in Orlando that offers a unique and interactive dolphin experience.
What is the closest beach to Orlando?
The closest beach to Orlando is Cocoa Beach, located about an hour's drive away on Florida's east coast. It's a popular destination for sunbathing, surfing, and enjoying the ocean waves.