Craving a delicious and customizable pizza without compromising your health goals? Look no further than MOD Pizza! This popular pizza chain offers a unique dining experience where you can create your own pizza masterpiece. In this article, we'll explore MOD Pizza's nutrition facts, ensuring that you can enjoy a mouthwatering meal while making informed choices.
Caloric Content
The classic choice, MOD Pizza's Original Crust provides a delicious balance between thickness and crispiness. A 6-inch crust contains approximately 230 calories. On the other hand, the Cauliflower Crust comes with 110 calories, while the Gluten-Free Crust offers a nice middle-ground with around 160 calories.
Fat Content
The different varieties of crusts offered by MOD Pizza all contain around the same amount of fat. The Original Crust comes with 8 grams, while the Cauliflower Crust has 7 grams and the Gluten-Free Crust has 6 grams.
Carbohydrate Content
MOD Pizza's Original Crust contains approximately 35 grams of carbohydrates, while the Gluten-Free Crust offers around 24 grams. However, MOD Pizza also offers lower-carb alternatives, such as the Cauliflower Crust, which provides just 12 grams of carbohydrates.
Protein Content
MOD Pizza's crusts all provide minimal amounts of proteins, and as such, they are not particularly good sources of proteins. In particular, the Original Crust provides around 4 grams of protein, while the Cauliflower Crust and Gluten-Free Crust provide just 2 grams each.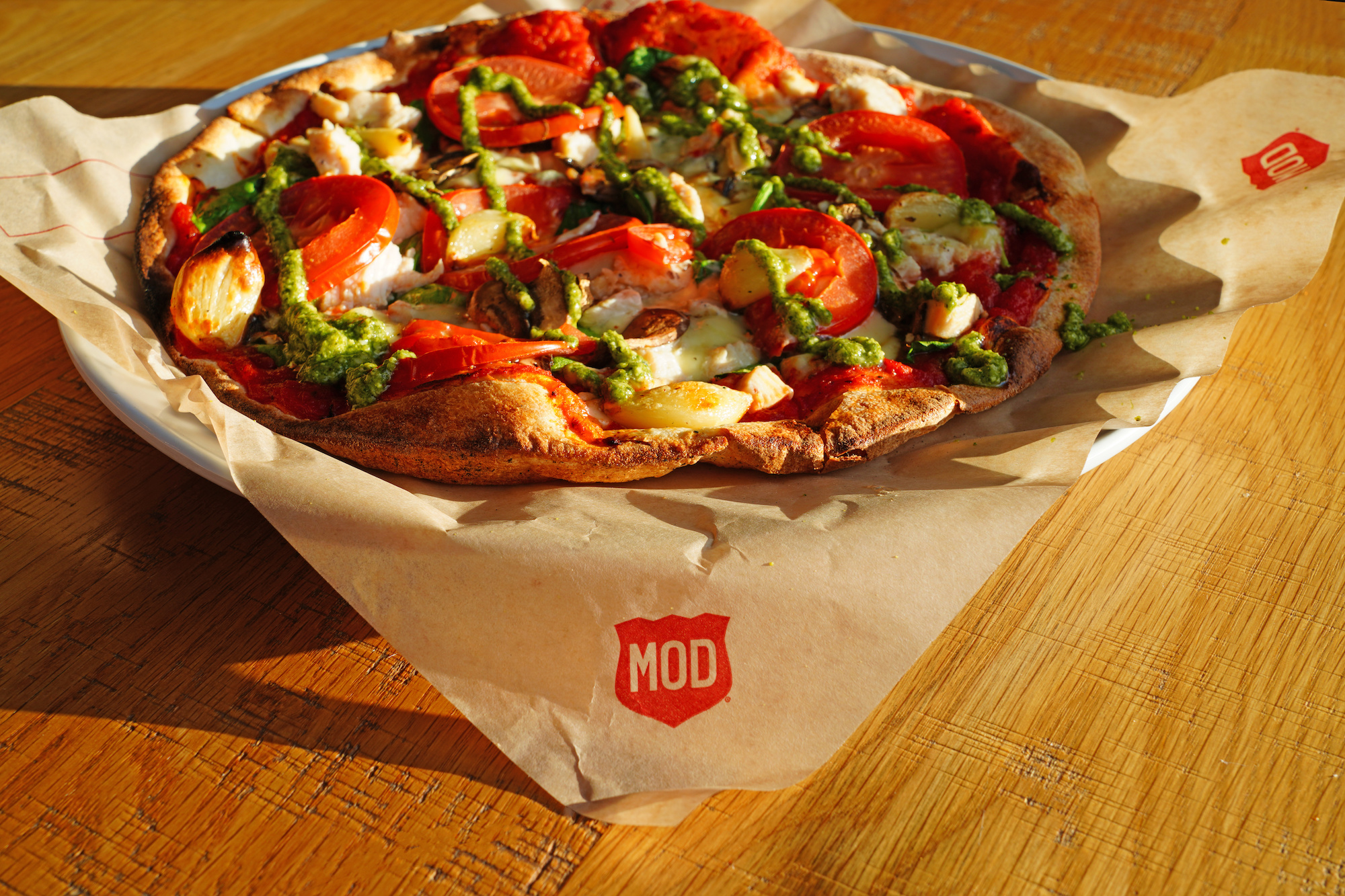 Nutritional Transparency
MOD Pizza believes in empowering its customers with knowledge about their food choices. That's why they provide comprehensive nutritional information for all their menu items. By accessing their online nutrition calculator or in-store nutrition guide, you can explore the exact nutritional values of each ingredient and make informed decisions about your pizza creation.
Sides and Drinks
To complement your pizza, MOD Pizza offers a selection of sides and beverages. Opt for a side salad, such as the classic Caesar or a refreshing mixed greens salad, to add more greens to your meal. As for beverages, MOD Pizza provides a variety of options including unsweetened iced tea, soda, and sparkling water. Be mindful of your choices and consider lower-sugar options to maintain a balanced approach.
Customization for Dietary Preferences
MOD Pizza recognizes that everyone has unique dietary preferences and restrictions. Whether you follow a gluten-free, vegetarian, or vegan diet, MOD Pizza has a range of options to accommodate your needs. They offer gluten-free crusts made with ancient grains, a variety of plant-based toppings, and dairy-free cheese alternatives, ensuring that everyone can create a pizza that suits their lifestyle.
Minimize Sodium Content
While pizza can sometimes be associated with high sodium content, MOD Pizza takes steps to reduce sodium levels without compromising on taste. They offer lower-sodium sauce options and allow you to customize the amount of sauce and seasonings on your pizza. By opting for fresh ingredients and being mindful of your choices, you can savor the delicious flavors of MOD Pizza while keeping your sodium intake in check.
The Sauce: Bursting with Flavor
MOD Pizza offers a wonderful variety of flavorful sauces, all of which come with different nutritional profiles. For instance, a 2-ounce serving of MOD Pizza's Classic Red Sauce contains around 25 calories, 1 gram of fat, 4 grams of carbohydrates, and 1 gram of protein. On the other hand, the Garlic Rub sauce has approximately 90 calories, 9 grams of fat, 2 grams of carbohydrates, and 0 grams of protein.
Topping It Right: A Balance of Flavors and Nutrients
MOD Pizza also offers a wide selection of toppings, allowing you to create a pizza that suits your preferences. Health-conscious individuals can choose to load up their pizza with colorful and nutrient-packed veggies like tomatoes, mushrooms, onions, bell peppers, and spinach. These toppings are low in calories and provide essential vitamins, minerals, and fiber.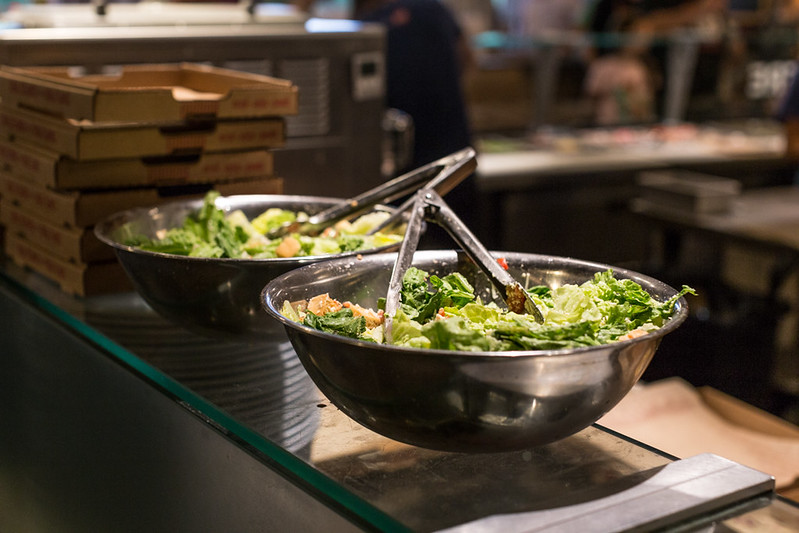 MOD Pizza also offers a range of cheeses, from classic mozzarella to tangy feta and creamy gorgonzola. Keep in mind that cheeses are higher in calories and fat, so make sure to enjoy them in moderation.
Mindful MOD Sizes
In addition to the flexibility of building your own pizza, MOD Pizza offers different sizes to suit your appetite and nutritional needs. They have two sizes available: the Mini MOD and the Mega MOD. The Mini MOD is perfect for those looking for a lighter meal or a snack-sized pizza, while the Mega MOD is ideal for sharing or for those with a heartier appetite. You have the freedom to choose the size that best fits your preferences and hunger level.
Conclusion
With MOD Pizza, you can enjoy a delicious and customizable pizza while being mindful of your nutrition goals. From choosing the right crust to selecting flavorful sauces, toppings, and even enjoying a salad option, MOD Pizza offers a range of choices to suit various dietary preferences. So the next time you're craving a pizza, head to MOD Pizza and indulge in a culinary experience where taste and nutrition go hand in hand.