Friends Facts
First aired in 1994, the US series Friends' long-lasting popularity remains to this day. Even millenials and members of Gen Z, or Generation Z can't stop watching this! Why is it so successful? Pop culture experts say people re-watch the series over and over again because it has everything we truly long for in life – timeless humor, love, and strong friendship.
Speaking of timeless humor, some Friends quotes are so popular, they're in GIFs, memes, even other TV shows! Plus, if you look closely, there is something to learn from each character. Monica teaches us to follow rules, Rachel teaches us to to be fashionable. On the other hand, Phoebe teaches us it's okay to be yourself, Chandler shows the value of sarcasm, Joey teaches us it is okay to be open with your feelings, while Ross shows us there is nothing wrong with being a geek!
Overall, Friends teaches us that life can be easy and oh so beautiful once we surround ourselves with the right kind of people. For all those reasons and more, it is one of the most successful comedy sitcoms thus far. Whether you're a long-time fan of Friends, or you've just recently liked the show, you will definitely appreciate the line-up of Friends facts we've prepared for you. From how much the Friends cast was finally paid, to plans for a Friends reunion, learn more about this iconic TV show with our cool and carefully curated collection of Friends facts!
Friends was first aired on September 22, 1994.
Friends lasted for ten seasons in total.
Friends have two hundred and thirty-six episodes.
Its last episode aired on May 6, 2004.
The story rotates around six friends during their 20s and 30s.
Friends is a very successful American television sitcom.
This television sitcom is created by Marta Kauffman and David Crane.
Kauffman and Crane are American producers and writers.
The National Broadcasting Company (NBC) is the first company to air Friends.
It is one of the longest-running scripted U.S. primetime television series along with CSI: Miami, Beverly Hills, Bonanza, and Gunsmoke.
The six main characters live in Manhattan, New York City.
Most of its filming occurred in Warner Bros. Studios in Burbank, California.
Friends' theme song is "I'll Be There for You" by The Rembrandts.
This American television sitcom is also available on Netflix in over 30 countries.
There are six main characters in Friends: Rachel Green, Monica Geller, Phoebe Buffay, Joey Tribbiani, Chandler Bing, and Ross Geller.
The main characters were paid $22,500 per episode in season 1.
In season 2, the main characters received between $25,000 to $40,000 per episode.
Paychecks were nearly doubled in season 3, at $75,000 per episode.
The main characters still had a raise in season 4 and made $85,000 per episode.
The main characters received $100,000 per episode in season 5.
The main characters' salary increased by more than 40 fold.
From a starting salary of $22,500 in season 1 that jumped to $100,000 per episode in season 5, their exponential never stopped until the last season. In season 6 the main cast got $125,000 per episode. In season 7 and 8 they received a whopping $750,000 paycheck per episode. In seasons 9 and 10, the leading casts received $1,000,000 per episode.
The main cast are good friends in real life.
During seasons 8, 9, and 10, Jennifer Aniston was already a mega superstar married to Brad Pitt. Initially, the offer for Jennifer Aniston per episode was much higher. However, she demanded that all of her co-stars should receive an equal salary or she won't show up. As a result, they divided Jennifer's salary and all of the leading cast members received $1,000,000 per episode, making it a true story of friendship. Very cool Friends facts!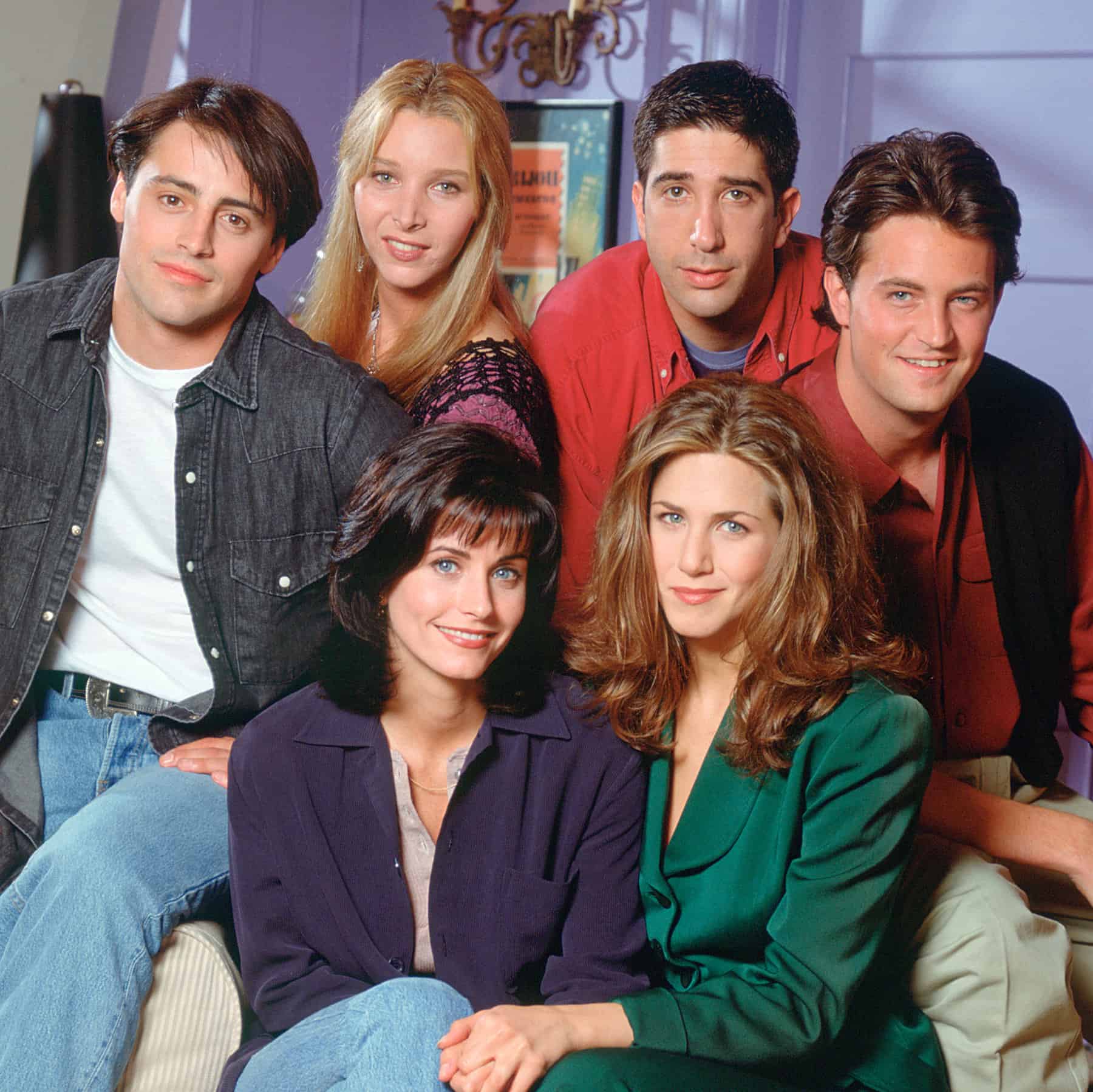 The producers considered other titles.
Before ending up in its famous television sitcom title, Friends, it had other title choices such as Friends Like Us, Insomnia Café, and Six of One. Friends facts that might have changed the show as we know it.
Jennifer Aniston is in 236 episodes.
Jennifer Aniston played "Rachel Green" in Friends, and one of the six main characters. She appeared in 236 episodes of the television sitcom. Initially introduced as a naïve runaway bride, Rachel Green reunited with her childhood friend Monica Geller in New York City. Rachel later became a successful businesswoman.
Monica Geller is known as a hard-working chef.
Courteney Cox played Monica Geller. Monica works as a chef, is a neat freak, and is the "mother hen," of the group. She likes to take care of people.
The show did not fully explain how Monica became a chef.
The show did not detail how Monica Geller became a chef. Although in one of the episodes, Monica made some mac 'n' cheese. When she gave it to her friend, she got a reply saying, "You should become a chef."
Monica was chubby during the flashback scenes.
When Courteney Cox played the chubby Monica Geller in some of its episodes, she wore a body fat suit along with some facial mask to make her cheeks bloated with a triple chin look. The special mask has holes wherein Courteney can show her real eyes, mouth, and nose.
Phoebe Buffay is a musician.
Phoebe Buffay, played by Lisa Kudrow, is one of the three main female characters in Friends. She is a musician. Phobe plays the guitar as well and enjoys singing her self-written songs.
Joey Tribbiani is Italian-American.
Matt LeBlanc played Joseph Francis Tribbiani Jr. or much known as Joey Tribbiani in Friends. Joey is a struggling actor who lives in New York City. Based on the story, Joey came from a working-class Italian-American family of eight children. Joey is the only boy of the family.
Chandler came from a wealthy family.
Matthew Perry played Chandler Bing. By profession, Chandler was a statistical analyst during seasons 1 to 9. He became a copywriter in seasons 9 and 10. Moreover, Chandler is the only child of a wealthy family whose ancestors are from Scotland and Sweden.
Ross Geller is the intelligent guy in the group.
David Schwimmer played Ross Geller. Many viewed Ross Geller as the most intelligent guy in the group with an adorable attitude and yet very goofy. Ross Geller's occupation is a paleontologist and college professor with a PhD from Columbia University.
Ross Geller married Carol Willick in season 1.
Ross Geller married Carol Willick in season 1 and later had a son named Ben. However, their marriage fell apart which made Ross insecure and paranoid in having future relationships.
Ross Geller married Emily Waltham but said Rachel's name at the altar.
Ross Geller married Emily Waltham in season 4 through the help of his long time on-again, and off-again girlfriend, Rachel Green. The relationship between Ross and Emily happened so fast that during their wedding day Ross said Rachel's name rather than Emily's at the altar. Though Ross and Emily still got married, their marriage didn't work out despite the efforts of Ross. Their relationship ended in divorce.
"Ross the divorce force" is one of Ross's nicknames.
"Ross The Divorce Force" is one of the funniest nicknames in Friends. In season 6, Ross Geller and Rachel Green surprised fans when they tied the knot in Vegas. However, Ross and Rachel still ended in a divorce, galvanizing his nickname, "Ross The Divorce Force." Hilarious Friends facts!
It remains to be a popular show today.
Many people who watched Friends found it amusing and very entertaining. Some of those loyal viewers have only one wish ― that it's a true story. More than 25 years now since it first aired in 1994, numerous fans from around the world continue to watch it online again and again and again.
The main love team in Friends was originally for Monica and Joey.
The executive producers thought that Monica and Joey should be together because they are the most sensual characters. However, the two turned out to not be romantically compatible, so they paired up the two with other characters.
Gunther only got his name in the 2nd season.
Gunther, played by James Michael Tyler, works in the Central Perk Coffee Shop as a manager where the 'Friends' usually hang out. His role originally didn't have a place in the script, which explains why he only got his name in the second season.
All of Friends' seasons have high ratings.
All of the ten seasons of Friends were placed within the top 10 of the final television season ratings. In fact, Friends' eighth season claimed the number one spot.
David Schwimmer is younger than Courteney Cox.
David Schwimmer (Ross Geller) is younger than Courteney Cox (Monica Geller), even though he plays her older brother in Friends. David Schwimmer was born in 1966, while Courteney Cox was born in 1964.
Courteney Cox did not receive an Emmy nomination.
Courteney Cox is the only regular primary cast from the six main characters of Friends who did not receive an Emmy nomination for their work on the show.
The show was nominated for more than 60 Primetime Emmy Awards.
Throughout Friends' airing, it received many compliments, praises, and honors from around the world, and in total, it was nominated for more than 60 Primetime Emmy Awards and won the Outstanding Comedy Series Award.
It is one of the most influential and entertaining TV series of all time.
Friends peaked at no. 21 on TV Guide's 50 Greatest TV Shows of All Time. It is in the list of the top 50 most influential and entertaining television series in American pop culture.
The theme song of Friends became a hit on the American pop charts.
The Friends' theme song 'I'll be there for you' was performed and recorded by the duo The Rembrandts. After launching the song in 1995, it became number 1 in the US Billboard for eight weeks.
Initially, the cast didn't like their theme song.
Although Friends' theme song become iconic, some members of the didn't like when it was first played. For example, Jennifer Aniston felt like that dancing in the fountain or in the pond is kind of odd, but they did it anyway in the end. Nevertheless, it's hard to imagine Friends today without its theme song.
"Shiny Happy People" was Friend's original theme song.
Friend's original theme song was "Shiny Happy People" by R.E.M. "Shiny Happy People" was used as the show's theme song on its unaired pilot episode, "Friends Like Us." Then it was eventually changed to"I'll Be There For You" by The Rembrandts.
All of the major characters changed their jobs.
Throughout Friends' 10 seasons, most major characters changed their jobs at least once. But, Chandler Bing (Matthew Perry) is the only character in the story who never involuntarily left his job.
Friends topped at no. 7 on Empire film magazine.
During its peak, Friends topped at no. 7 on Empire magazine's The 50 Greatest TV Shows of All Time. Empire is a monthly publication produced by Bauer Consumer Media.
Friends' season 2, episode 14 is a must-watch.
In the year 1997, Friends' episode, "The One with the Prom Video" ranked no. 100 on TV Guide's 100 Greatest Episodes of All-Time. This episode showed Monica and Rachel's major events in their high school prom.
May 6, 2004 maybe its last episode, but it was still awarded 9 years after.
In 2013, Friends topped at the 28th spot on TV Guide's 60 Best TV Series of All Time. In the same year, it was also placed on the 24th spot on the Writers Guild of America's 101 Best Written TV Series of All Time.
Friends' last episode was arranged as two separate episodes.
Friends' last episode and the series finale is "The Last One", or also known as "The One Where They Say Goodbye." This episode functions as the 17th and 18th episode of season ten where the episode's two parts were arranged as two separate episodes.
Friends' last episode concluded several long-running storylines.
The final episode "The Last One" ties up several long-running storylines such as when Ross states his deep love for Rachel, and both of them choose to renew their relationship, while Chandler and Monica adopt twins.
"The Last One" is not Friends' most-viewed episode.
Friends' final episode, "The Last One" may have 52.46 million viewers but it's not their most-viewed episode. Instead, Friends' "The One After the Superbowl" in its season 2 is the most viewed episode with 52.9 million viewers.
The 5th most-watched series finale of all time is "The Last One."
The Friends' final episode amassed 52.46 million viewers and it's one of the most-watched final episodes of any TV series in history. It is followed by "Seinfeld" (1998) with 76.3 million viewers, "The Fugitive" (1967) with 78 million viewers, "Cheers" (1993) with 80.4 million viewers, and "M*A*S*H" (1983) with 105 million viewers. CBS aired M*A*S*H or "Mobile Army Surgical Hospital" from 1972 to 1983.
Fans and critics have different opinions about "The One After the Superbowl."
Friends' most-viewed episode, "The One After the Superbowl" got mixed opinions and reviews from its critics and fans. Some fans have said that it's one of the Friends' best episodes while some critics believed that the numerous number of guest stars lowered the episode's quality.
Friends had 7 famous guests in "The One After the Superbowl."
Julia Roberts is one of the guests in this episode, (the woman who dated Chandler whom Chandler knows since 4th grade), as Susie Moss. The other guests are Jean-Claude Van Damme as himself, Jim Cummings as Monkeyshine Beer Announcer, Chris Isaak as Rob, Dan Castellaneta as the zoo janitor, Brooke Shields as Erika, and Fred Willard as the zookeeper.
Brad Pitt appeared in Friends' season 8.
During Friends' season 8 episode 9, Brad Pitt appeared on the show and played "Will Colbert," the former high school classmate of Monica Geller. In a Thanksgiving dinner, Monica invited Will Colbert in their group to join them but it turned out that Will Colbert has a grudge against Rachel. Will admitted at the group that he was one of the founders of the "I Hate Rachel Green" club. During this time, Brad Pitt and Jennifer Aniston (Rachel Green) were married in real life.
Friends had invited more than 20 famous artists as guests.
Throughout Friends' season, the show has guest starred some of the biggest names in the film industry including Bruce Willis, Sean Penn, Reese Witherspoon, George Clooney, Robin Williams, Jennifer Coolidge, Noah Wyle, Hugh Laurie, Alec Baldwin, Danny DeVito, Winona Ryder, Charlie Sheen, Christina Applegate, and Paul Rudd.
Lisa Kudrow wanted to make more episodes.
According to Lisa Kudrow (Phoebe Buffay), although most of the cast and crew wanted to continue in producing the series, some people felt that it was time to end the show Even though Lisa Kudrow wanted to do more episodes, she revealed that she's happy that the show ended when it did. One of the reasons is that it became a challenging job for the writers to keep going.
Joey is the sequel of Friends.
It is the spin-off or sequel of Friends. Joey Tribbiani (Matt LeBlanc) is the main character of the show. It was aired by NBC on September 9, 2004, every Thursday night at 8 p.m. However, on May 15, 2006, the television network dropped the series because of its low ratings and did not air the remaining 8 episodes of Joey.
Matt LeBlanc won the Golden Globe Award for Best Actor.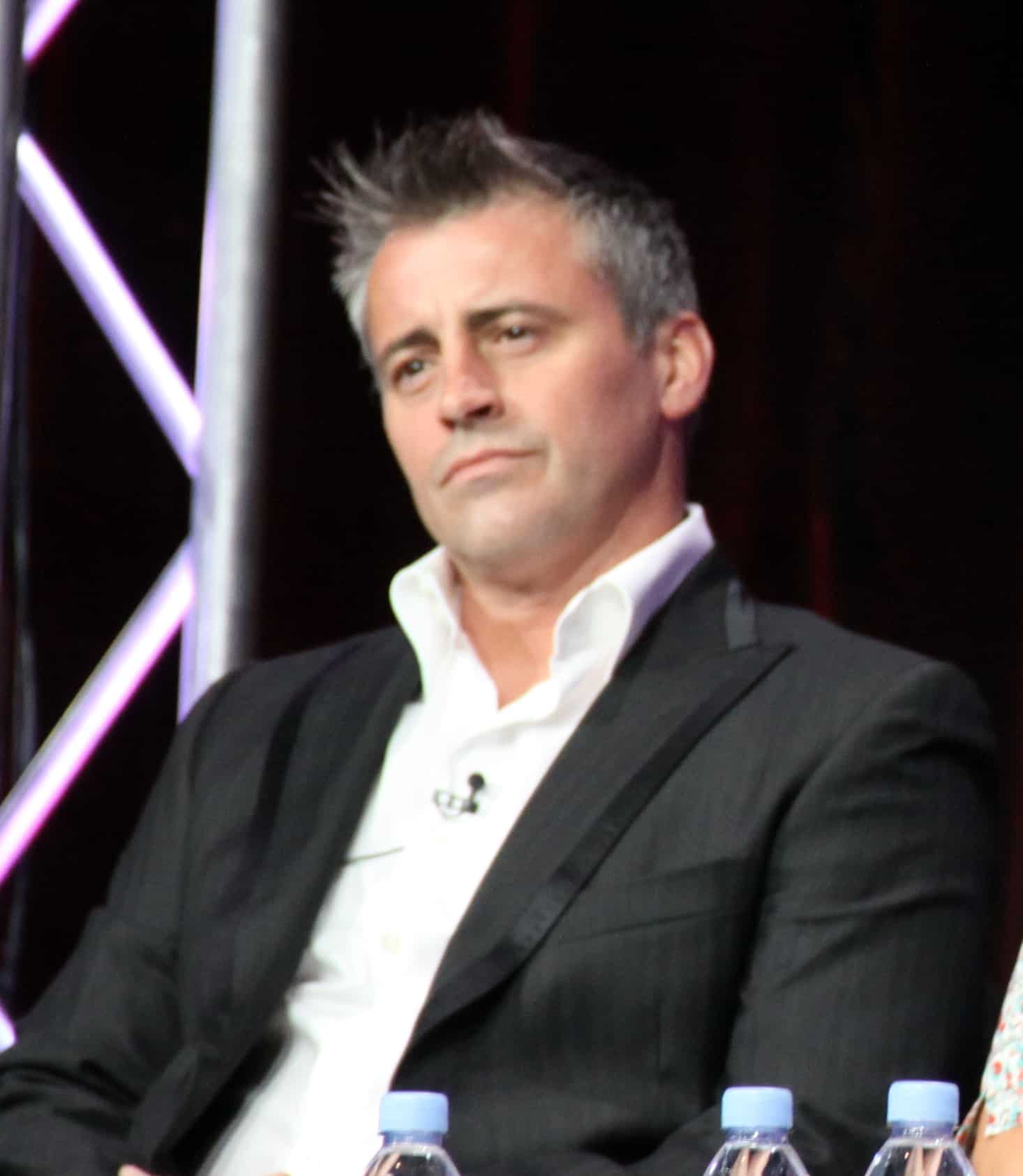 Although NBC did not air the remaining 8 episodes of Joey, nevertheless it's a huge success for Matt LeBlanc for he later earned the Golden Globe Award for Best Actor. According to Matt, "When you don't win, you always say it's nice to be nominated."  Matt was already nominated three times before he finally won.
Matthew Perry went to rehab twice.
During the Friends' run, Matthew Perry (Chandler Bing) went to rehab twice. Matthew said that there were times that he would often work in the show while dealing with hangovers, but stated that he never drunk any alcohol while on set.
All of the Friends' main characters have kissed each other.
In the show, members of the main cast had a chance to kiss each other at one point or another. This includes the two-part episode 'The one that could have been'. Phoebe and Monica are the only ones that didn't have a kissing scene in the show.
The most popular cast in Friends during the launch is Courteney Cox.
During the airing of the show, Courteney has been shown in various commercials. The most unforgettable perhaps is her appearance in the music video of Bruce Springsteen's 'Dancing In The Dark'.
The best fit for the character of Ross Geller is David Schwimmer.
Kevin Bright, the executive producer of Friends, has worked with David Schimmer before Friends. During the scriptwriting, David was the first one who came to mind when thinking of Ross. As predicted, David was the first actor shown amongst the main characters in the show.
The show had a cultural impact.
When psychologists examined Friends' cultural impact during its peak, reports showed that Rachel's hairstyle (Jennifer Aniston) became the "standard" and it's copied around the world. Moreover, Joey's expression, "How you doin'?" also became a favorite slang of Western English which is often used to this day when greeting somebody.
Friends' lines were used in some English courses.
Non-English speaking students around the world benefited from Friends and helped them to learn English much faster. For instance, Kaplan International English Colleges (an English course provider in Europe) found that Friends helped more than 25% of their students improve their English.
There is a Friends Cafe in India.
India has numerous Friends-themed cafes. Those cafes feature some of the iconic props of Friends including the orange sofa, Chandler and Joey's ugly dog statue, Phoebe's pink bicycle, and the purple door of Monica and Rachel's apartment.
Friends Cafe in Pakistan reruns the episodes of Friends.
In Pakistan, the Friends-themed cafe or more popularly known as Friends Cafe has a table football or also known as table soccer, the famous couch of the Friends, some quotes from the show written on the walls, and a projector that simultaneously runs the episodes.
The creators and cast have a solid reunion plan.
According to reports in late 2019, Warner Bros TV was planning a Friends reunion for HBO Max. It will highlight the whole cast including its creators. In the quarter of 2020, HBO acknowledged the  plan, and tentatively named "The One Where They Got Back Together." However, due to the COVID-19, the initial plan was postponed until further notice.
Jennifer Aniston's net worth is $300 million.
As of today, Jennifer Aniston's net worth is $300 million, Courteney Cox's net worth is $150 million, while Lisa Kudrow is $90 million, Matthew Perry has $120 million, Matt LeBlanc has $80 million, and David Schwimmer's net worth is around $85 million.
View Comment